Back to Business Ideas Categories
48 Business Ideas For Women
Written by: Esther Strauss
Esther is a business strategist with over 20 years of experience as an entrepreneur, executive, educator, and management advisor.
Edited by: David Lepeska
David has been writing and learning about business, finance and globalization for a quarter-century, starting with a small New York consulting firm in the 1990s.
Updated on October 2, 2023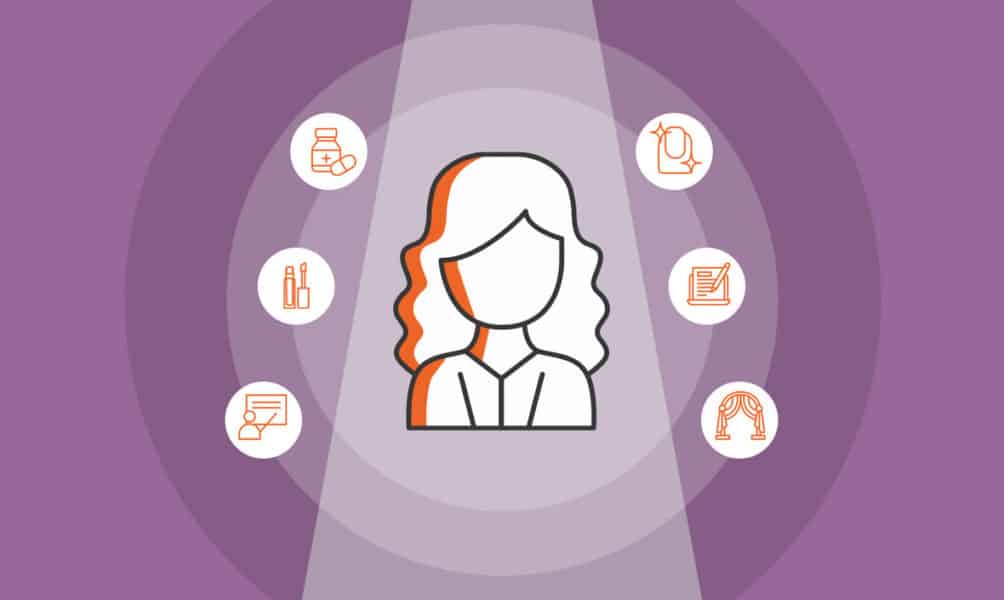 48 Business Ideas For Women
Creative Business Ideas for Women
Food Business Ideas for Women
Health and Beauty Business Ideas for Women
Brick-and-Mortar Business Ideas for Women
Online Business Ideas for Women
Women run more than 11 million US businesses. That's a lot less than the number run by men, but one thing is certain — women are just as innovative and entrepreneurial as men. Think of TV host and producer Oprah Winfrey, homemaker-designer magnate Martha Stewart, and Harry Potter author J.K. Rowling.
Besides writing and entertainment, women can take on countless other leadership positions. Check out the below list of excellent business ideas for women to kickstart your thinking.
Creative Business Ideas for Women
1. Craft Business
Do you have a creative hobby? If it involves some sort of craft, you might want to consider turning your favorite at-home pastime into a business, and potentially a major revenue stream. With people stuck at home for months on end looking for something creative to do or something interesting to buy, the arts and crafts industry has exploded since the start of the pandemic. In 2020 alone, the revenue of the leading online arts and crafts marketplace Etsy more than doubled to $1.72 billion. That means right now is a great time to start your own craft business, provide people with wonderful products and ride this wave to prosperity.
You'll be your own boss, working at home at times that are best for you. You'll be able to embrace and express your creativity, producing goods that could be sold around the world. But you will need to decide which products to focus on. This could be anything from crocheted blankets and clay jewelry to embroidered handkerchiefs and knit hats. Whatever you choose, be sure to research what's already out there and offer a unique twist on existing products. Building a strong brand will be key to the success of your craft business.
2. Gift Basket
It's hard to go wrong with a gift basket of wine, fruits, food, or flowers, whether it's given to family, friends, or colleagues. It's an excellent choice if you don't know what the recipient likes or if you're sending to multiple recipients.
The versatility of gift baskets has kept demand high over the years, especially from the corporate sector. The US corporate gift market is predicted to cross $300 billion in revenue by 2024. If you're an artistic entrepreneur, why don't you grab this opportunity and start a gift basket business? It's a great way to use your creativity and sell something that people will love.
Before you get started, it's to your advantage if you choose a niche and craft your marketing strategy. Having a strong online presence is crucial to your success, so it's a good idea to start developing your website and social media accounts as soon as you decide on your branding strategy. Of course, it's important to make your business legally compliant so you need to work on your regulatory requirements as well.
3. Party Decorating
As concerns about Covid recede, people are planning birthday celebrations, weddings, festivals, and other special events, boosting demand for party supplies. If you're looking to start a party decorating business, now is a great time to put your plans into action. According to data analyst Allied Market Research, the global party supplies market is expected to grow 9% annually through 2027, and North America accounts for the biggest market share.
Before you start your party decorating business, it's a good idea to scope out the competition and see what they're offering to determine what kind of products and services you're going to provide. Identifying a niche is also important. After you comply with the regulatory requirements of starting a business, developing your website and social media presence is to your advantage, especially if young adults are among your target markets. With careful planning and creative marketing, your party decorating business can be very successful.
4. Candle Making
If you're a budding entrepreneur with a creative streak, custom-made candles represent a fast-growing market and a business that's relatively easy to start. With a small investment you can start making candles from home and sell them online to help countless people set the mood while making good money. Best of all, you can fully express your creativity. Some of today's trendier homemade candles include calming scents, wild colors, organic ingredients and a variety of shapes and sizes, including a $65 candle shaped like a hand!
The first key step will be brushing up on your candle-making skills, and there are many online courses to get you up to speed. After that, you'll just need to purchase all the key materials and equipment, set up an account at an online platform like Etsy and start selling your goods. Once the money starts rolling in you can create your own website, start giving tutorials to build your reputation and even open your own candle shop!
5. Sticker Business
You might view stickers as something for kids, but did you know that many top brands use stickers in their marketing? Stylish firms like Calvin Klein, Coach, and Stussy have helped turn stickers into a fast-growing, $190 billion global industry. As the world gets more virtual, it's hard to deny the value of something you can see and touch. Stickers are a great way for a company to get their branding out there at little cost.
Starting your own sticker business will require a lot of work, from generating appealing designs to sourcing materials and building your online presence, whether that's a website or a shop on an online platform like Etsy. You'll also need to choose if you want to specialize in customized stickers, stickers with quotes and motivational messages, colorful designs, cartoon characters, holiday specific stickers, or something else.
Keep in mind that the sticker industry has grown so much in recent years that once you start building a reputation, you won't have to worry about generating enough demand!
6. Crochet Business
Did you know that you can turn your love of crochet into a thriving business? US demand for crochet and other handicrafts remains high and the market expects strong growth in the next five years. Starting your own crochet business can be fun and profitable. You can do almost anything with your yarn and hook – from teapot cozies and tablecloths to rugs and clothing.
A crochet business requires minimal investment. You just need crochet hooks, yarn, digital row counter, scissors and a few other tools. You can also run this business from home. But there are many things to consider, such as what type of products to make, who your target market is, and how to promote your business. Thanks to technology, you can now market your crochet merchandise both locally and internationally. You can also sell crochet patterns in PDF files online. With a lot of creativity, you can make a lot of money from a crochet business.
7. Wedding Planning
Who doesn't love a big wonderful wedding? Of course, everything has to be absolutely perfect, which is why so many Americans choose to hire a wedding planner. Wedding planning is a nearly $900 million industry in the US, and poised to do well as many couples are finally able to put their long-delayed nuptials on the calendar. If you're well organized and enjoy making grand plans, you could start your own wedding planning business and create magical memories for countless couples and their loved ones while grabbing a share of this major market.
The first decision is to choose what type of wedding planning you'd like to offer: full-service, partial service, or event coordination. Full-service planners take care of absolutely everything, from the flowers to the table placements and even the weather (they wish!). Partial service planners provide assistance with key aspects of the wedding, such as outfits or location, and event coordinators just keep an eye on the details for couples who've done most of their own planning. You might want to offer all three services, and optimize your chance of success!
8. Dance Studio
If you have some dance skills and an open space, you can start your own dance studio and earn some cash while teaching others the basics of ballroom, jazz, hip-hop, or country. There are nearly 70,000 dance studios across the country and the number is expected to continue increasing by more than 3% annually.
Before you open your dance studio, it's a good idea to scope out the market and come up with offerings that will help you stand out. Keep in mind that you'll be competing not only with other physical dance studios in your locality but also with online dance classes. Being up to date with the latest trends in dance can give you a competitive edge. It's also important to map out a business plan that will employ both traditional and digital marketing strategies to bring in the clients. With these in place, you can start bopping to the top!
9. Home Decor
If you have a creative mind, starting a home decor business can be the perfect career choice for you. It may seem daunting as you'll be competing with big companies like IKEA, Wayfair, and Bed Bath & Beyond, but your business can thrive if you play your cards right. The home decor industry in the US has been expanding steadily, with total revenue expected to cross $200 billion in 2024.
You'll need to make a significant investment if you decide to put up a brick and mortar shop. One option is to run your business from home and sell your merchandise through online marketplaces to reduce your startup and overhead costs. You'll still need to register your business and comply with other legal requirements. It's important to keep up with the latest trends and be innovative in promoting your products to make them stand out in a crowded marketplace. With a creative marketing strategy and a lot of hard work, your home decor business can be very rewarding.
10. Fitness Clothing Line
Are you a fitness nut? If so, starting a fitness clothing line might be the right move. A huge market awaits as Americans spend an average of $150 per month on health and fitness. The broader sports and fitness clothing industry in the US, valued at more than $60 billion in 2021, is still growing.
Before you launch your fitness clothing line, it's to your advantage to study the market so you can offer something new and unique. It's also important to learn about the various clothing materials as well as the pros and cons of using them. You can start this business from home to save on startup costs, but it's important to implement a creative marketing strategy that you can carry out through traditional and digital channels. As your business grows, you can set up a brick and mortar store to enhance customer experience and increase your loyal customer base. There will be bumps in the road, but you'll find your business very rewarding if you know your target market well.
11. Bracelet Making and Selling
Bracelets are among the trendiest pieces of jewelry. They can be created from a wide range of materials, from rubber and wood to beads and precious metals. They can be fancy or casual, and they can be decorated with charms and gemstones. If you are fond of designing bracelets, then consider starting a bracelet business.
A huge market awaits you as people have been wearing bracelets and other pieces of jewelry for ages to enhance their style, attract positive energy, and symbolize relationships. The jewelry industry in the US earned $58 billion in 2021 and it's not showing any signs of slowing.
You can start by designing a few bracelets and showing them to friends and family members who might be interested. It is important to come up with unique designs to set your brand apart from the competition. It's also a good idea to know the different kinds of bracelets. Once you come up with a good marketing plan, you're ready to start your bracelet business.
12. Magazine
Are you thinking about starting a magazine? Despite the proliferation of online magazines, you might be surprised to know that more than 220 million Americans still read print magazines. Weekly magazine People even had a monthly audience of around 90 million while other top magazines in the US had an average monthly audience exceeding 50 million.
If you're looking to launch a print magazine, it's important to research the market and decide on a niche from the outset. It's also a good idea to build a team of writers, editors, photographers, graphic artists, and other staff early on. It's to your advantage to create a solid business plan and a creative marketing strategy. Although the industry is expected to grow further in the coming years, it's wise to seriously consider the risks posed by free digital magazines and blogs. Keep in mind that providing high quality, credible, relevant, and engaging content can win the game.
13. Party Planning
Ready for good times? As the pandemic recedes, parties are bouncing back, big time. The US party and event planning industry is worth more than $3 billion and growing as more and more people plan the big blow-outs they'd delayed for so long. Graduation parties, weddings, bachelor and bachelorette parties, birthday bashes and more. If you're well organized and know how to have a good time, you could start your own party planning business and ride this wave to a major payday. 
With minimal investment, you can run your business from home to keep costs low, and charge 15-20 percent of the total budget for the event. The biggest hurdle will be getting those first few clients, and for that you'll probably want to set up an appealing website and launch a strong marketing and promotional campaign. Once you're able to provide those early customers with excellent service and unforgettable gatherings, you might want to start partying yourself, to celebrate your future success.
14. Modeling Agency
The US economy is expected to need 500 new models each year through 2030 as the corporate sector bounces back from the pandemic and resumes ad spending. You can take advantage of this opportunity by starting a modeling agency. You won't be alone, though, as there are over 7,000 modeling agencies in the US with total revenue of around $2 billion.
Models pose for magazines and print ads, promote products and services for a client, strut down the catwalk in fashion shows, and more. A modeling agency guides, trains, and helps models develop successful careers by presenting them to booking agents and arranging placements.
You can start this business from home and just pay for a virtual office to save on overhead costs. But it's important to have a vast network of contacts in this extremely competitive industry. Being able to tap the right contacts can help you land profitable contracts for your models and get your business up and running.
15. Sewing Business
With so many ready to wear clothes available in the market, you'd think a sewing business would no longer be viable. But the US cut and sew apparel manufacturing industry has grown steadily the last few years. The market was worth $2 billion in 2021 and is expected to bounce back as consumer confidence improves further.
When starting a sewing business, keep in mind that there are a lot of other services you can offer. You could provide alteration services, or hold sewing lessons. Besides the usual pieces of clothing, you can also make pet clothes and accessories, or some home decor. It's important to register your business first and comply with all regulatory requirements. Once you've hurdled that, you should go online and harness your digital marketing skills to promote your business. With the right skills and hard work, you'll be making money fast from your sewing business.
Food Business Ideas for Women
16. Catering
Do you have great culinary skills? Have you always dreamed of making your delicious dishes for hundreds of people? Now is a great time to start a catering business. The industry is seeing strong growth as the pandemic recedes and more and more people plan major events, like weddings and corporate affairs.
The crucial first step will be nailing down an initial menu. Do you favor traditional American dishes? Are you obsessed with Italian? Or maybe Mexican, Thai or Middle Eastern food is more your thing. Once you decide, fill out the menu with appetizer options, second courses, soups and salads, and a selection of entrees and desserts. And don't forget Americans' dietary issues — be sure to include low-fat, gluten-free, vegetarian and vegan options.
Next you'll want to nail down your product offerings. For example, some caterers today are providing box lunches for in-office events. You should also consider embracing technology, as today's top event planners often use apps to book the best caterers. Lastly, it's crucial that you acquire all the necessary licenses and permits, as food businesses are strictly regulated.
Now you're ready to get in the kitchen and start making a lot of smiling faces, and a lot of money.
17. Candy Business
Got a sweet tooth? Then you probably know that candy is big business. The global candy market has seen steady growth of late and will soon be worth a whopping $200 billion. No wonder everybody wanted to get a glimpse of Willy Wonka's chocolate factory! People are crazy for candy.
If you're thinking of starting a candy business, it might not be as difficult as you think. In the early days you could run your business from home, sell your candies online and save up to open your own candy store. The key is producing a uniquely appealing product and standing out from the competition in an increasingly saturated market. It could be chocolate, jelly beans, lollipops, jawbreakers or something entirely new! As long as it's delicious, the sky's the limit for you and your candy business.
18. Donut Shop
Popular donut shops never seem to run out of new flavors. Besides the original glazed, there's cinnamon and sugar, creme-filled, red velvet, topped with KitKat, bacon maple, and much more. If you can think of brilliant new combinations, it might be time to start your own donut shop. Plenty of opportunities await as the US donut industry, which is valued at $7.5 billion, is expected to continue growing.
While you're complying with the legal requirements, you'll need to identify sources of funds so you can invest in donut making equipment and find a good location for your shop. Your biggest challenge is how you can overcome the growing healthy food trend which discourages people from eating donuts. It's daunting, but not impossible. Creating a realistic business plan with an innovative marketing strategy can spell the difference for your business. Once you've hurdled these, it's time to put on your apron and start making donuts!
19. Bakery
Who doesn't love baked goods, fresh out of the oven? If you often find yourself elbow-deep in flour, now's a great time to take the next step and become an entrepreneur. Despite the anti-carbohydrates trend, the US baking industry has been growing for years and is now worth more than $12 billion. You could open your own bakery, or start a home-based baking business, and share your delicious culinary creations with the world while also making a good living.
But starting a baking business can be tricky, and there are several hurdles before you can start. You'll need to nail down a handful of absolutely fantastic baked goods that will keep people coming back. You'll need to outfit your kitchen, or your new bakery, with all the right equipment and ingredients. And of course you'll also need to pass health checks and government licensing required for food businesses.
After that, you'll just need to start marketing your tasty treats and, with a bit of luck, you'll soon have too many orders to fill!
20. Cookie Business
Are you a baking whiz? Well then maybe now's the time to turn your tasty treats into a money-making machine. The US cookie and cakes market is huge and growing fast, so you could start your own cookie business, put smiles on a lot of faces and make a good living, all at the same time!
The key, of course, is being able to whip up fantastic cookies, preferably in a variety of unique and appealing flavors. If you can already do that, you're halfway there. You'll just need to outfit your kitchen for industrial-level baking and build a website showing off your baked goods and you'll be open for business. And thanks to the internet, your potential market is billions of people. You could sell to the family around the corner, or college kids on the other side of the globe. So maybe it's time to get out those cookie sheets and start making some real dough.
21. Cooking Class
Are you a trained chef? You could start a cooking class business and help others do wonders in the kitchen while earning good money. The US cooking class industry is worth $2 billion and expected to rebound strongly from the pandemic. Globally, the industry is expected to expand 450% by 2029, driven by demand from Generation Z and millennials. 
Before you launch your business, it's important to obtain relevant certifications to increase your value as a brand. If you conduct classes online, you can just set up a DIY studio in your kitchen but you'll need tools and equipment. You'll also need a high-resolution camera, microphone, lighting equipment, fast internet connection, and live streaming software if you're doing it in real time. Keep in mind that you'll be competing with culinary schools, so it's a good idea to get creative with your marketing. With careful planning and some market research, you can achieve success with your cooking class business.
22. Cake Making
Nearly six out of 10 Americans eat dessert after a meal at least once a week, and cakes are among the preferred options. US cake consumption is growing steadily despite the increasing preference for healthy food. Well, those with a sweet tooth always find an excuse to indulge in cakes. If you're fond of baking and designing cakes, starting a cake business might be the perfect career choice for you.
This type of business can be run from home so you can minimize your overhead cost. Once you've registered your business, you should find a reliable supplier of ingredients and supplies. Besides offering unique birthday cake designs, you might also want to introduce gluten-free and sugar-free cakes to cater to all kinds of customers. Keep yourself updated with the latest market trends and consider coming up with cakes in a box or tin can cakes. A cake business will require a lot of creativity, hard work and an effective marketing plan.
Health and Beauty Business Ideas for Women
23. Health Coaching
Allied health professionals who wish to start their own health coaching business are in luck. US demand for health coaches has been growing as six in 10 adults suffer from at least one chronic ailment like heart disease, diabetes or cancer.
The risk factors for these ailments can be reduced through lifestyle changes, and a health coach helps clients do just that. As of 2021, the US health coaching industry is a $7 billion market with a strong growth outlook.
To become a health coach, you'll need a degree in nutrition, nursing, psychology or other allied health programs. You may want to check with your local authorities whether you also have to get certified or apply for a license before you can start your business. It's a good idea to plan ahead on how you will find clients and market your services to make sure your health coaching business succeeds.
24. Eyelash Extensions
Long eyelashes are the definition of elegance and sophistication, which is why demand for eyelash extensions has increased dramatically in recent years. It's already a billion-dollar market and is headed for steady growth in the years ahead.
If you like helping people look more appealing and feel more confident, and don't mind getting up close and personal, then a lash bar might be a great fit. You could start out as a home-based mobile business, bringing your lashes and skills to busy professional women in their homes. Once you build a reputation, you could turn your initial profits into your very own eyelash salon.
Of course, eyelash professionals need to have experience with lash extension application and broad knowledge of eyelash care and related products. There is no formal training or certification required, but you can find eyelash extension courses online for around $100. Start there, work hard, and you'll be on your way to becoming a beauty boss.
25. Skincare
Obsessed with healthy skin? If so, you're in luck, as the US skincare market is now worth $20 billion and still growing. You could start a skincare business, help people look and feel their best, get in on the beauty industry boom and make a good living all at the same time! 
Starting out as a solopreneur, it's probably a good idea to link your product line to your own needs and interests. If you have dry skin, for instance, a smart approach for your skincare business would be to focus on moisturizing and anti-aging products, as these would be areas in which you'd be seen as having expertise, given your experience. If you're concerned about the environment, you could offer a skincare line that uses only eco-friendly, sustainable ingredients.
The skincare market and the broader beauty industry are expected to continue to expand in the coming years, so whichever market segment you choose, there is likely to be considerable opportunity for the entrepreneur.
26. Lip Gloss Business
With over $18 billion in annual sales, the cosmetics industry is big and seeing strong growth. If you're into makeup and beauty accessories, lip gloss could be the right venture for you. You could work from home and help women everywhere look good while grabbing a slice of this massive market. 
The first step is to choose products that fit your niche. Maybe you'd like to target a younger market with glitter-filled or fruit-flavored lip gloss? Or you might prefer a more established demographic, and choose sleeker, more subtle glosses. Next you'll need to buy all the necessary materials and gloss-making equipment and brush up on your skills, possibly with a few of the many free online courses. One key hurdle will be gaining FDA approval, which is generally required for cosmetics business and may include lab testing of your lipgloss.
But with FDA approval, you'll be able to market your stunning lipgloss to a huge market, possibly on Etsy or Amazon, and could see steady sales almost from Day One.
27. Hair Salon
Love styling hair? If so, starting a hair salon might be the perfect career choice. It's a sure-fire way of earning a steady income once you figure out how to stay ahead of the competition. There are close to a million hair salons in the US. As the economy improves and consumer spending increases, they're anticipated to rebound strongly from the pandemic and earn $46 billion in 2022.
In order to capture a share of this highly competitive market, you'll need to invest a significant amount in the latest tools and equipment, find a good location, and research what other hair salons are offering. It's important to be innovative and creative in marketing your products and services. It's also a good idea to keep track of the latest trends, such as the use of augmented reality that lets customers see how they'd look with certain colors and styles. With careful planning and creative marketing, your hair salon business can provide you with a steady source of income.
28. Makeup Line
Four in 10 Americans between 30 and 59 years wear makeup every day, according to a 2017 survey. The number is probably higher today, as more men are also wearing makeup, even if it's just a bit of concealer or foundation.
So if you've been considering starting a makeup business, now is the time to do it. This type of business can be fun and rewarding. You will not only be making some cash, but you will also be helping your clients improve their looks and boost their self-confidence.
If you're coming up with your own product line, you will need to strictly follow Food and Drug Administration regulations. The rules make sure that any cosmetics sold in the market are not adulterated or misbranded. These should also meet ingredient labeling requirements. An easier way to start a makeup business is by being a distributor of established brands. With careful planning and aggressive marketing, your makeup business can be a success.
29. Life Coaching
If you're good at helping people navigate major changes in their lives, you might consider becoming a life coach. US demand for life coaching is increasing, with the total number of US life coaches set to exceed 18,000 in 2022 as the economy improves.
A life coach provides counseling services and helps clients explore possibilities in the areas of personal development, financial issues, career path, relationship issues, and more. There is no licensing requirement for life coaching, but it's to your advantage to obtain certification that will let potential clients know you underwent training.
There are many certifications you can apply for, but the most prestigious is the certification from the International Coaching Federation (ICF). Besides undergoing training, it's also important to have empathy for your clients. With these, your life coaching business can be truly rewarding.
30. Pharmacy
Unsurprisingly, pharmacies and drug stores in the US continued to expand during the COVID-19 pandemic, growing a steady 3% annually since 2017. The industry is expected to grow further and surpass $350 billion in 2022 as the aging US population boosts demand for prescription drugs and other maintenance medications. If you're a licensed pharmacist, this could be your opportunity to set up your own business and start a pharmacy.
Finding a good location and reliable suppliers is crucial as you get started. It's also a good idea to scope out the market and see what existing pharmacies are offering so you can devise ways to make your pharmacy stand out. Some pharmacies offer blood pressure tests, vaccinations, and delivery services. Most carry both branded and generic medicines, which are priced lower, is a wise choice. It's important to keep these and other trends in mind when you create your marketing strategy. With a lot of hard work and a bit of creativity in promoting your business, your pharmacy will soon be up and running.
31. Fitness & Gym
Americans have never been more concerned about their health, which is driving greater interest in better fitness. The US gym and fitness industry is worth $36 billion after years of strong growth. As the pandemic recedes and people get back out there, that market expansion is expected to continue. Even if you're not a fitness junkie, you could start your own fitness business and help people live healthier, happier lives while earning a solid income.
You don't even need a physical location. If you have some experience in fitness, you could begin by offering online classes, such as in yoga, Zumba or pilates. Once you've built up a brand, you could open your first location and start building your fitness empire. Just be sure to get all the required licenses and permits as well as a strong insurance plan — you don't want your new fitness business to be sidetracked by a customer injury.
32. Home Health Agency
If you're a licensed physician or a registered nurse, you can start a home health agency to provide supportive care to elderly patients in their homes while generating a steady income. The market is huge as there are more than 50 million adults 65 years and older in the US. Nearly eight in 10 have two or more chronic medical conditions and may need home care, which includes not only medical care but also assistance in carrying out daily tasks such as bathing and eating. 
The licensing requirements for a home health agency varies from state to state so it's important to check your state and city's regulations before you launch your business. It's also important to define your services from the start, whether you're providing medical care, non-medical care, or both. This type of business may be run from your home, but you might have to set up an office and hire more nurses and caregivers once you get more clients.
33. Babysitting
If you think babysitting is just for teenage girls, think again. It's a chance to make good money while making a real difference — helping out families in need and shaping and caring for young minds. It can also be a lot of fun! What could be better than that?
Childcare is a growing industry that offers a variety of opportunities for the entrepreneur. You could babysit in your free time to add another income stream, or you could go full-time and launch a babysitting business that offers all-day care and nannying. Your first step should be to register with your local government as a provider of childcare services, and once that's done nail down your service offerings and prices and start your marketing.
You could reach out to friends, family, acquaintances and work colleagues, making clear your reliability and availability. Once you've gotten a client or two, jump on social media and start hyping your babysitting skills on Instagram, Facebook, Twitter and beyond. You could soon have so many customers you'll have to turn some away! That's the best kind of business problem.
34. Nail Salon
Do you have a knack for nail design? If so, you could turn your hobby into a business and help people feel better about their appearance while making a good living. You could either run a mobile salon and make house calls for busy professionals, or set up your own shop and pamper customers with manicures, pedicures, sculpted nails, and more.
You'll need to be a hands-on person comfortable spending time with other people, because nail services can't be provided remotely. It's important to have a positive presence and some degree of creativity, if you want your nail designs and customer service to ensure customer loyalty and referrals. Your main target market will be women, and you could choose to go after younger women with bold, inventive designs or focus on older professional women with high-end pampering.
Whichever route you choose, if you really nail it you could be a major success, as the industry expects steady growth in the years ahead.
35. Tanning Salon
Indoor tanning might seem frivolous, but nearly 10 million Americans visit tanning salons each year to achieve a sun-kissed look and boost their confidence, according to the American Academy of Dermatology. As consumer spending increases, tanning salons are also expected to enjoy bigger earnings. Total revenue from the US tanning salon industry is predicted to grow 5% in 2022 to almost $4 billion. Starting a tanning salon could be a smart career choice.
Tanning salons provide services using tanning beds and spray tanning equipment. The industry is highly regulated because of the harmful effects of UV radiation so you'll need to comply with the applicable state and federal laws. It's a good idea to check the specific regulations in your state. In addition, you have to make sure the sunlamps and tanning devices you use meet safety standards. Finally, it's to your advantage to come up with an innovative marketing plan to promote your business. Once everything is in place, you'll be making money in no time.
Brick-and-Mortar Business Ideas for Women
36. Clothing Boutique
Are you obsessed with fashion and have an eye for trends? If so, starting your own boutique may be a great fit. Following years of steady growth, the US clothing boutique industry is worth more than $18 billion. More and more of today's serious shoppers tend to walk right past the brand outlets and department stores and head straight for the exclusive boutiques offering new, unique and vintage clothing and accessories not found anywhere else. 
To draw them in, you will need to establish a strong based on your own sense of style. You might embrace a pre-WWII theme and embrace flapper dresses, hats and brooches. Or maybe you're a disco lover and all about bell bottoms, short shorts, tube tops and more. Or you could go with a clean and simple, more futuristic look. The key is finding and highlighting your own sharp fashion sense. If it's right, the shoppers will come.
37. Baby Store
A baby is born in the US every eight seconds, which is why demand for baby products is high. Babies need clothes, diapers, baby care products, pacifiers, and other items. They also need cribs, strollers, changing tables, car seats and other durable baby products. The US durable baby goods market is expected to rebound from the pandemic downturn and reach nearly $9 billion in 2022. It makes perfect sense for you to start a baby store now.
You can put up either a brick and mortar store or a virtual store through online marketplaces. An online store is a wise choice because it requires minimal startup cost. You'll still need to comply with the legal requirements and adhere to product safety standards. Keep in mind that you'll be up against well-known baby brands so it's a good idea to prepare a creative marketing plan to promote your products and identify a niche market. Starting a business can be daunting, but your baby store will surely thrive if you know your target market pretty well.
38. Floral Shop
Do you love the smell of fresh-cut flowers? Or the way a brilliant floral arrangement can brighten your day? If so, starting a flower business could be the perfect way to turn your hobby into a career. Flowers are always in demand, and in fact right now both the floral market as a whole and online flower sales are seeing steady growth. Thus, the industry offers opportunity as well as room for innovation.
One key step will be deciding if you want to open your own flower shop, or focus on selling flowers online. The latter route is less expensive, as you'll have less inventory and no rent or utility payments, and could be a good way to build up a reputation while minimizing risk. Once you've established a brand and started getting referrals, you could open your flower shop and start beautifying the whole neighborhood, one arrangement at a time.
39. Consignment Shop
Are you thinking about starting a retail business? Why not consignment? The resale and consignment market in the US is booming and expected to reach $53 billion in revenue by 2023. A consignment shop is a store that sells used goods from a consignor, who retains ownership of the goods until these are sold. Your store merely takes a share of the profits.
Before you open your consignment shop, you'll need to abide by regulations issued by the US Consumer Product Safety Commission. Operators of consignment stores and other resale retailers are required to closely examine the products prior to resale to make sure these are safe and won't cause injuries or even death.
It's to your advantage to open your store in an area with high foot traffic. Keep in mind that you'll be competing with more than 25,000 other resale and consignment shops across the country. A good location and an effective marketing strategy can make your consignment shop a success.
40. Cat Cafe
Cat cafes, where customers can pet or play with cats while enjoying their coffee, originated in Taiwan and became popular in Japan. Now, the US is home to over a hundred cat cafes. If you love cats and are looking to start a business, a cat cafe could be a great move. There's a huge potential customer base for cat cafes in the US as indicated by the number of households that have adopted cats as pets. As of 2017, more than 95 million cats were living in American households.
Before you get started, it's important to understand the laws and regulations governing cat cafes. Cats are allowed to roam freely in cat cafes in Japan, but may be restricted to just a corner in US coffee shops because of stringent food safety regulations. It's a good idea to check local and state regulations before you start making a business plan. Once you've hurdled these, your cat cafe can provide you with a steady source of income.
41. Wig Store
Wigs are kind of ridiculous, but they are also incredibly useful. People wear them for party costumes, as a fashion statement, or for illness-related hair loss and male-pattern baldness. Some people, like Lady Gaga, wear wigs just for fun! If you have a healthy obsession with hair, now is a great time to chase your dream and start your own wig business. After years of decline, the US wig industry experienced significant growth in 2021 as hot items like lace-front wigs and colored wigs boosted popularity. Now the global wig market is expected to expand more than 40% by 2026, so this is a rare opportunity!
Don't pull out your hair, but getting started will require some real work. First, you'll need to find an affordable and reliable manufacturer, one that properly sources its hair and refrains from using human hair. Second, you'll want to create some cool and appealing styles inspired by the latest fashion trends. Once that's done, you can find a great location and open your very own wig shop.
42. Lingerie Shop
Are you always on the lookout for alluring new lingerie pieces? Why not embark on your own lingerie shop journey? It can be an exciting venture, especially since the lingerie market is experiencing a strong resurgence after the slump caused by the pandemic. Projections indicate that the global lingerie market will grow at an annual rate of 8% through 2027, with manufacturers continually introducing a wide range of products in multiple enticing designs.
When starting your lingerie business, the first crucial decision is whether you want to design your own label or curate and resell established brands. Starting from scratch demands extensive research and dedicated efforts, so be prepared to invest long hours. Keeping yourself abreast of the latest market trends is essential. For instance, the past two years witnessed an increased demand for non-wired bras and other comfortable pieces as more women worked from home. Defining your target market and establishing a strong online presence are also vital steps to ensure your success. With these strategies in place, you'll be well on your way to bringing back the allure and sophistication of lingerie.
Online Business Ideas for Women
43. Online Tutoring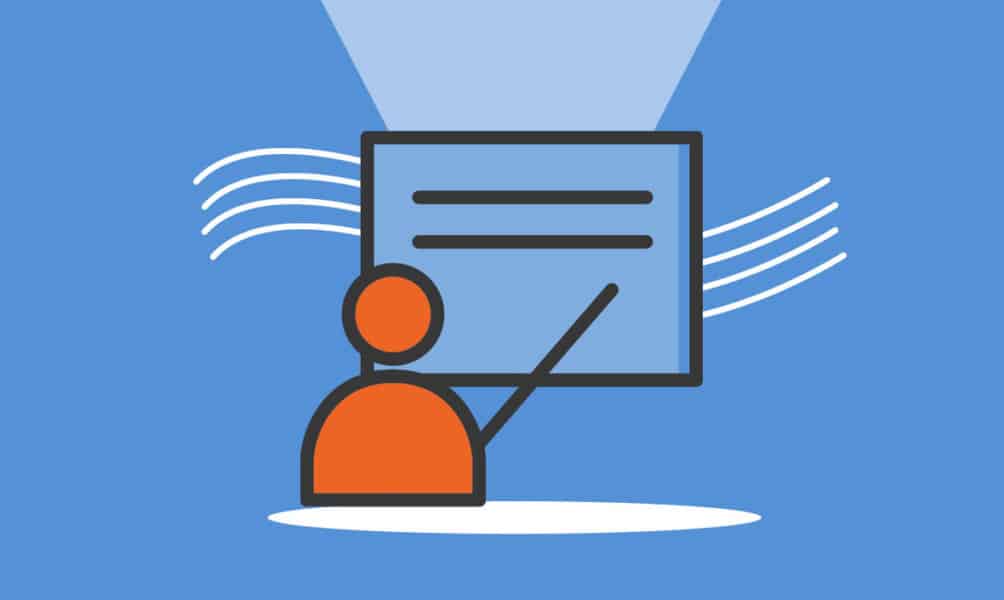 Do you have an area of academic expertise? Maybe you're great at math, deeply familiar with science, or obsessed with language and literature. Even if you're not a subject expert, but simply good with children, now's a great time to consider starting a tutoring business.
The industry took a hit during the pandemic, but today many tutors are embracing virtual instruction and tutoring is expected to see steady growth in the years ahead. As a result, you're now able to run a tutoring business almost entirely from home, all while helping children to learn and excel and making a good living.
Starting a tutoring business is not terribly complicated. If you have teaching experience or some proof of your expertise, you mainly need a good computer and you can start offering your services on a variety of online platforms, like ClubZ or eTutorWorld. With a bit of marketing on social media, you should be able to attract a few clients and start building your tutoring empire.
44. Copywriting
Can you whip up a compelling article under time constraints? If so, you may want to consider starting a copywriting business. Copywriting can be a lucrative and rewarding career, and it's an ideal business for entrepreneurs who are creative and have a strong command of the English language. Demand for copywriters is high as their services are considered essential in marketing and advertising. More than 15,000 job openings for writers, including copywriters, are expected each year through 2030 in the US.
The biggest barrier to entry is finding clients, but it shouldn't be difficult. Consider building your personal brand on social media by using captivating headers with great text and visuals, regularly sharing content, and keeping your posts positive and engaging. If you want to work with more than one client at a time, start by building your client list and your portfolio before taking on new projects. With a lot of creativity, you're ready to begin your copywriting business.
45. Freelancing
Around 60 million Americans are now doing freelance work and contributing $1.2 trillion to the US economy. If you're skilled in writing, graphic design, IT, accounting, administrative services, marketing, and business consulting, you can start your own freelance business. Plenty of opportunities are available as demand for freelance services is expected to grow 14% by 2026.
Before you get started, it's important to understand that the gig economy is becoming competitive and that some jobs pay more than others. You should also know that most freelance workers don't get the usual perks and privileges granted to regular employees. If you work for global clients, cultural differences may present a challenge.
Startup costs for a freelance business are minimal. You can work from home or remotely from anywhere in the world as long as you have a laptop and a stable internet connection. But it's important to build your personal brand and expand your network in order to find clients. If you play your cards right, your freelance business can be very profitable.
46. Translation Service
Demand for translation services is growing as more companies seek to capture their share of the global market. In the US, more than 10,000 new jobs for interpreters and translators are expected each year through 2030. These in-demand professionals translate documents, localize websites, and interpret speech from one language to another, including sign language. If you're thinking of starting a translation business, you're not alone. But if you work hard and have the right skills, you could edge out the competition.
In this internet age, finding translators who can work remotely across the globe has become easier. Promoting diversity among your staff could also be good for your business because you'll be able to offer translation services for more languages. Do the paperwork to register your business, keep yourself updated with the latest technologies, promote your services, and you should be able to gain traction as soon as you start operating.
47. Proofreading
Do you easily spot grammar, spelling and punctuation errors when reading? If so, starting a proofreading business could be the perfect career for you. With the rising popularity of content marketing, demand for proofreading services has increased. Close to 8,000 proofreaders and copy editors are employed in the US and demand for proofreading services is expected to increase at least 6% annually through 2029.
A proofreading business can be a great way to make money from home. Proofreaders do the final quality check just before a manuscript or any text is published. Your potential clients include publishing houses, newspapers and magazines, and other businesses that outsource proofreading of business documents, marketing collaterals, manuscripts, academic papers, and other content. You will need to establish a strong online presence and brush up on your networking skills to find these clients and ensure the success of your proofreading business.
48. Resume Writing
You might be surprised to hear it, considering the popularity of career networking platforms like LinkedIn, but resume writing is still big business. Countless college graduates and established professionals alike remain unable to create an appealing, strongly written resume and are willing to pay good money — up to $300 or more — for a quality CV. If you're a perfectionist with strong writing skills, you could start your own resume writing business and help people find the jobs of their dreams while helping yourself find some serious success.
You could start by reviewing some of the countless free online resume writing courses and brushing up your skills. You could reach out to a few friends and acquaintances and offer your resume writing services for free, or at a steep discount. Then, assuming you deliver quality work, they'll provide you with testimonials and positive reviews and you'll be on your way. Just be sure to keep your rates reasonable at the start, then you can increase as you build your brand, establish a reputation and add more and more skills.
Comments