Back to Business Ideas Categories
17 Clothing Business Ideas
Written by: Carolyn Young
Carolyn Young is a business writer who focuses on entrepreneurial concepts and the business formation. She has over 25 years of experience in business roles, and has authored several entrepreneurship textbooks.
Edited by: David Lepeska
David has been writing and learning about business, finance and globalization for a quarter-century, starting with a small New York consulting firm in the 1990s.
Updated on October 2, 2023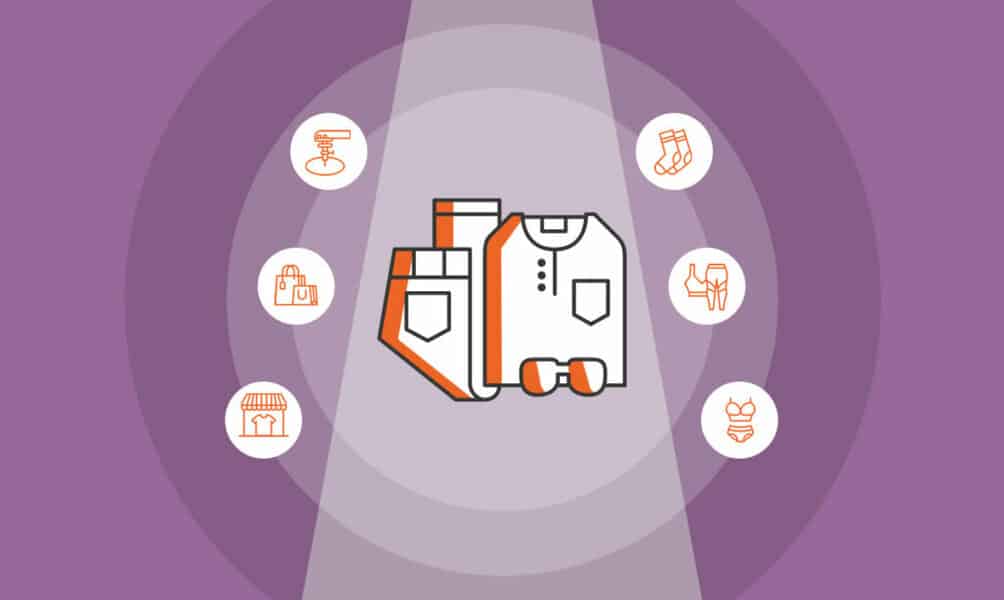 17 Clothing Business Ideas
Fashion Brand
Boutique
Clothing Line
Personal Shopper
Lingerie
T-shirt
Underwear
Leggings
Hoodie
Sock
Poshmark Business
Fitness Clothing Line
Embroidery Business
Sewing Business
Crochet Business
Laundry Business
Laundromat Business
Are you updated with the latest fashion trends? If so, then starting a clothing business would be a perfect career choice for you. You may open a boutique or sell through online shopping platforms like Poshmark. You can start small and focus only on certain pieces like leggings, hoodies, underwear or lingerie.
Other possibilities are coming up with your own clothing line and offering tshirt printing services. Here are several clothing business ideas that could generate big profits. Take a look.
1. Fashion Brand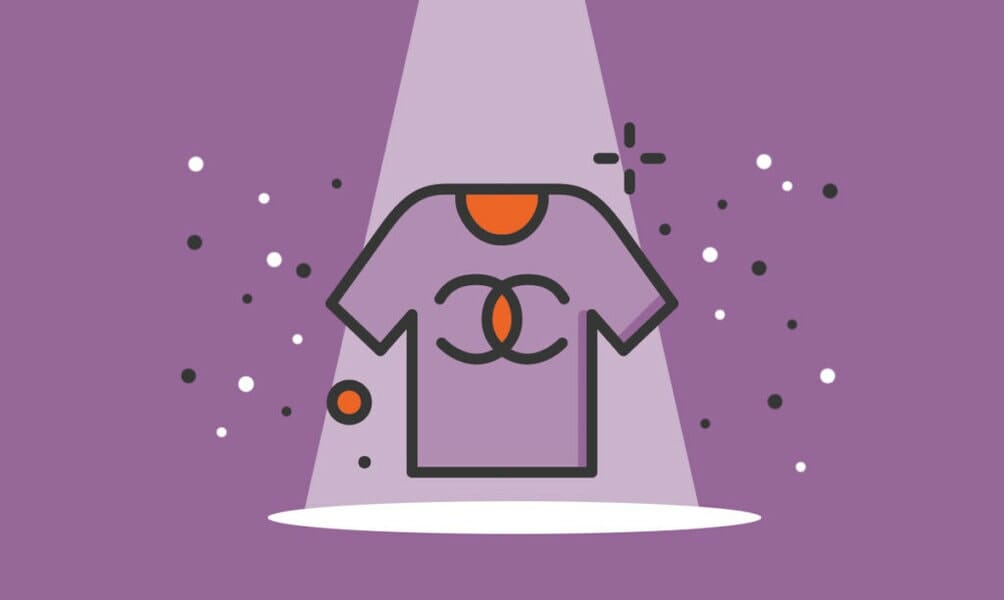 You might think being a fashionista means just splurging on the latest clothes and accessories, but did you know that you could turn your passion into a thriving business? The global fast fashion market, which refers to clothing collections that move quickly to the stores from the catwalk, is expected to surpass $210 billion by 2030. Whether you're dreaming of launching your own line of clothes or engaging in a buy-and-sell business, there's a huge market waiting for you.
You can start small by just selling to family and friends. As your business grows, you might want to do digital marketing and even hold live selling sessions, the latest trend in online shopping. During live selling, you will not only get to model your clothes on an imaginary catwalk in your home, but you will also be making a lot of sales. Before you start, however, it is important that you scope out the market, prepare some initial capital, decide whether to put up a physical store or stay online, and comply with government regulations.
2. Boutique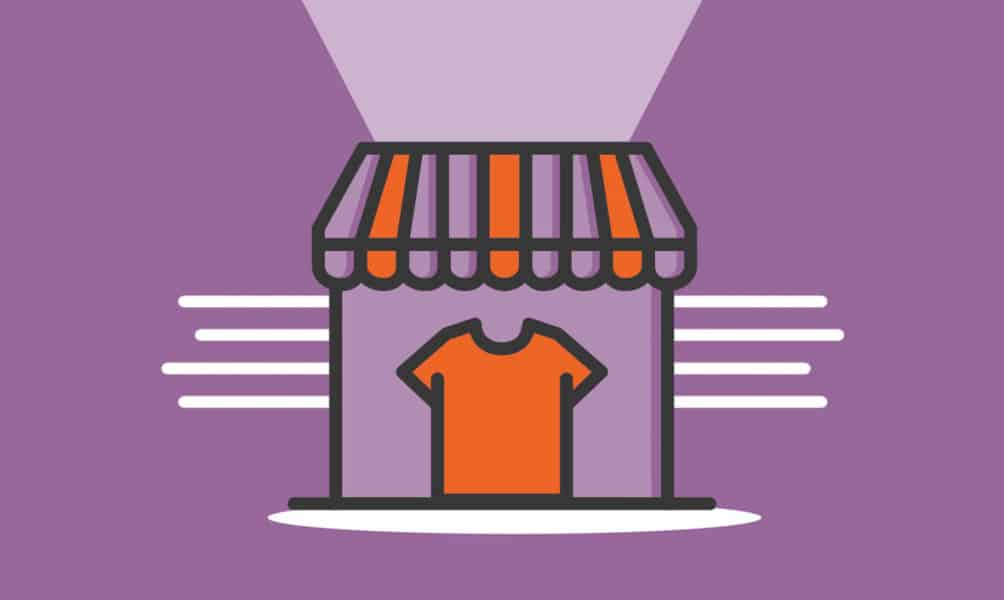 Are you obsessed with fashion? Do you have an eye for trends? If so, starting your own boutique may be a great fit for you. Following years of steady growth, the US clothing boutique industry is worth more than $18 billion. More and more of today's serious shoppers tend to walk right past the brand outlets and department stores and head straight for the exclusive boutiques offering new, unique and vintage clothing and accessories not found anywhere else.
To draw them in, you will need to establish a strong based on your own sense of style. You might embrace a pre-WWII theme and embrace flapper dresses, hats and brooches. Or maybe you're a disco lover and all about bell bottoms, short shorts, tube tops and more. Or you could go with a clean and simple, more futuristic look. The key is finding and highlighting your own sharp fashion sense. If it's right, the shoppers will come.
3. Clothing Line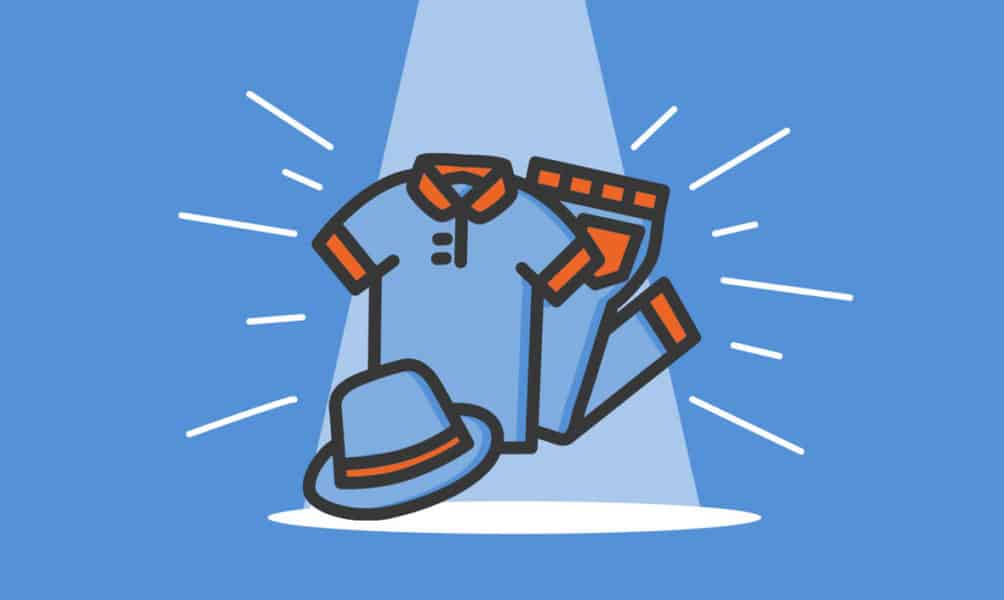 Are you a fashion designer with big ambitions? If so, now's a great time to start your clothing line business. The global apparel industry has been growing steadily for years and is now worth more than $1.5 trillion. The market is always on the look-out for hot new styles and up-and-coming designers, so if you have the skill and talent the opportunity is serious.
There will be some work involved. You'll have to design an entire clothing line, not just one or two pieces. To start with, you might want to focus on a specific area of apparel, such as evening wear, jeans or lingerie. Once you've got your designs you'll need to partner with a reliable, affordable manufacturer. Next is the crucial step of naming your company, and your initial collection, and building a brand.
Don't expect success to arrive overnight. Launching a fashion line is tough. Have you seen "The Devil Wears Prada"? The fashion industry is notoriously cutthroat, and it's very difficult for new designers to get their clothing into stores and in front of customers. You might have to find other ways to get your designs out there, such as on Etsy or Amazon or your own website. Good luck!
4. Personal Shopper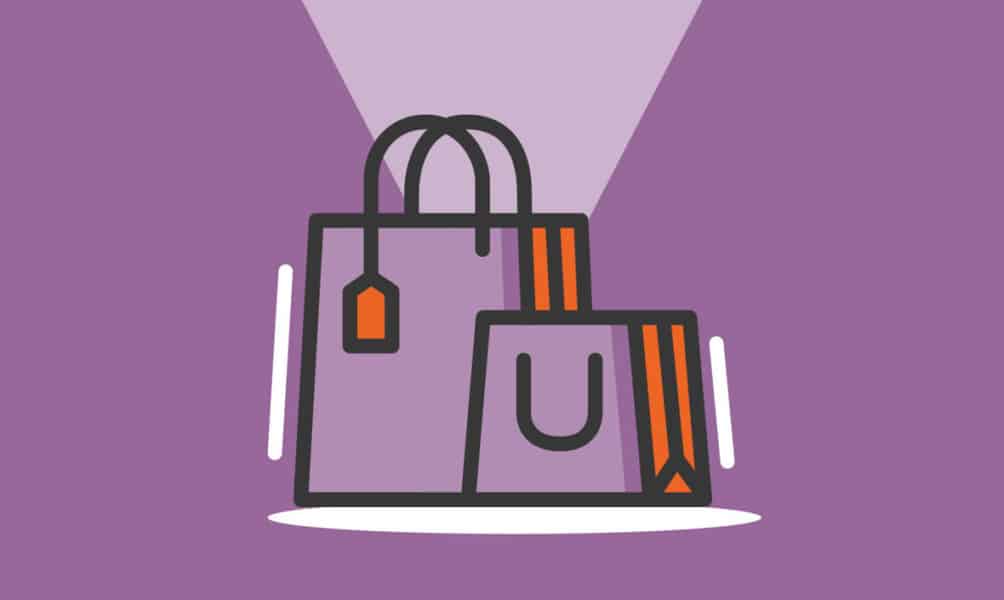 A surge in online shopping has opened plenty of opportunities for personal shoppers. At Walmart, for example, the number of personal shoppers has more than doubled. If you've mastered some shopping skills, you might want to grab this opportunity to start a personal shopper business.
Personal shoppers make money by shopping for other people. They usually shop for clothing and accessories, although they can also shop for groceries and other essentials. In the US, there are more than 33,000 personal shoppers and the number is increasing.
Before you get started, it's important to assess your shopping skills, such as putting outfits together that look great, negotiating for the best prices, keeping track of sales and discounts, and more. It's to your advantage to identify your target market. Some personal shoppers provide services directly to their clients while some work for stylists, department stores, and supermarkets. More Americans are turning to personal shoppers for their needs, so it's time to brush up on your shopping skills and make some cash.
5. Lingerie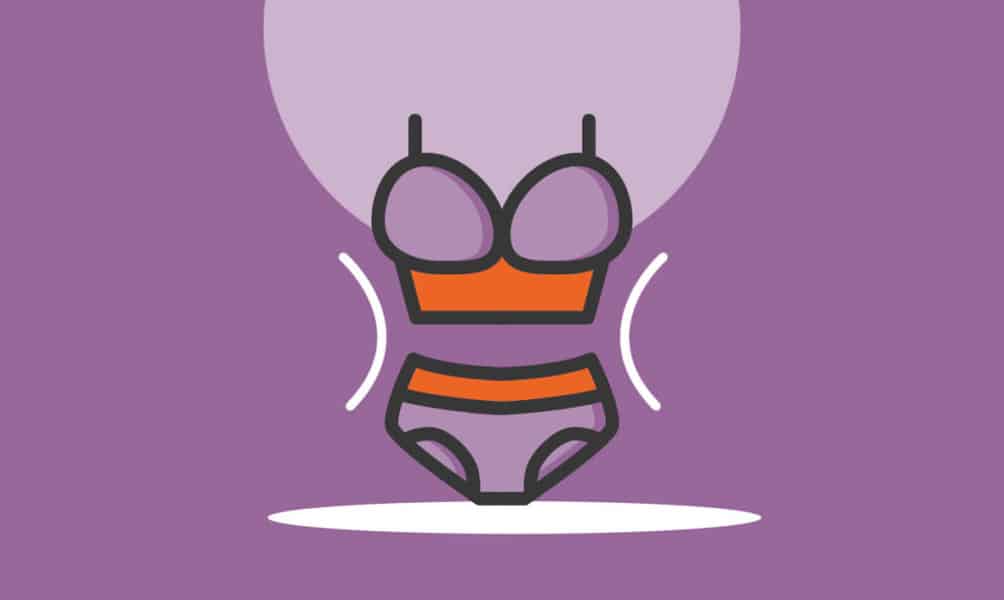 Are you always scouring the internet for the latest and sexiest pieces of lingerie? Well, why not start your own lingerie business? It can be a lot of fun, and the market is coming back stronger from the pandemic slump. Globally, the market is predicted to grow 8% annually through 2027 as manufacturers come up with more products in multiple designs.
When starting a lingerie business, it is important to decide first whether you will design your own label or simply resell established brands. Starting from scratch requires a lot of research and hard work, so you'll have to be prepared to put in long hours. It's a good idea to keep yourself updated with the latest market trends. For example, demand for non-wired bras and other pieces that offer comfort increased as more women worked from home in the last two years. Defining your target market and establishing your online presence are also crucial. Starting a business is not easy, yet it's not impossible either.
6. T-shirt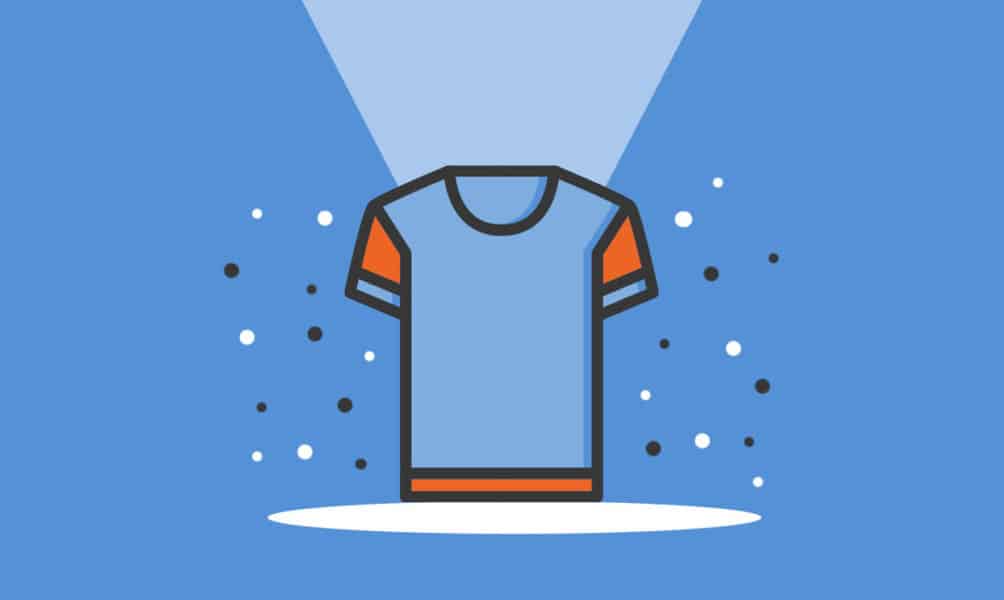 Just about everybody loves a good T-shirt, which is why the US' online T-shirt industry has more than doubled in the past decade and expected to see continued growth in the coming years If you're into fashion and have some unique design ideas, you could start your own T-shirt business and grab a slice of that market while giving consumers cool shirts that start new trends.
Getting started is probably easier than you think. You'll need some high-end design software, to create new and appealing styles, and you'll need to find a reliable manufacturer with which you can partner. But at least initially, you can work from and don't even need your own website; you can sell your T-shirts at online platforms like Amazon and Etsy. Then, once you've established a strong reputation, you can launch your own website, open your T-shirt store and start building your casual clothing empire.
7. Underwear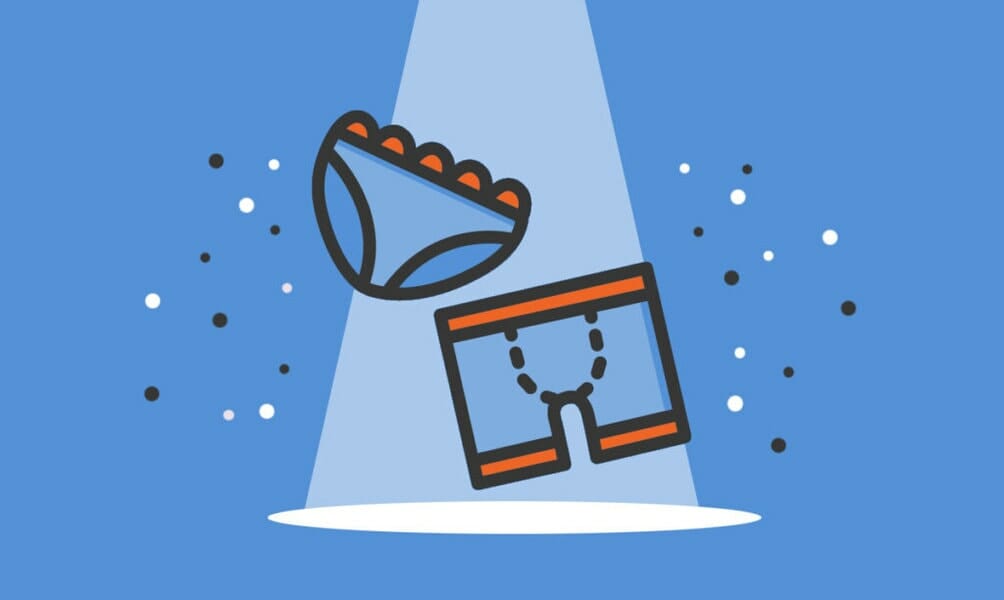 Whether you're looking to create a new line of stylish and sexy lingerie, or just want to make some extra cash on the side, there's no doubt that starting an underwear business can be a lucrative endeavor. The lingerie market in the US thrived even during the pandemic lockdowns. It is predicted to cross $11 billion by 2025.
In order to get your business off the ground, it's a good idea to decide first how you're going to enter the market. Will you be designing your own product line or simply reselling established brands? You have the option of setting up a shop or running your business from your home and marketing your products online. You could also choose to specialize in bridal lingerie, sportswear, or children's underwear. The possibilities are endless. It will take a lot of patience for you to go through the steps of establishing an underwear business, but you could have a stable source of income once it is up and running.
8. Leggings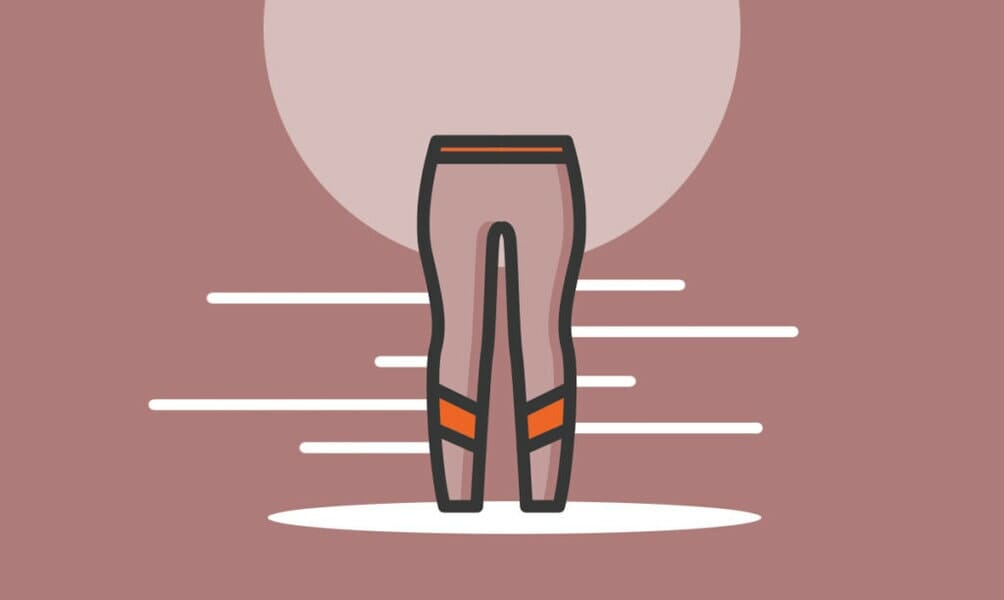 Are you looking to start your own business? Well, look no further! Starting a leggings business is a great way to become your own boss and make some money. Leggings have an enduring appeal because they are convenient and comfortable to wear, either for working out or sports activities. It is suitable for daily wear, too. The US leggings market is estimated at $13 billion in 2022 and projected to be stable through 2026, while the global market is poised for a modest growth because of a strong demand from yoga and sports enthusiasts. 
It is not easy to start a business, especially if you are starting from the ground up. There are a few things you'll need to do. You will need to decide whether you'll design and make your leggings yourself, or carry a variety of brands. If you're coming up with your own line, an option is to outsource the production process and find a factory or supplier who would produce the leggings for you at a competitive price. Once you're up and running, there's no telling how successful your business can become.
9. Hoodie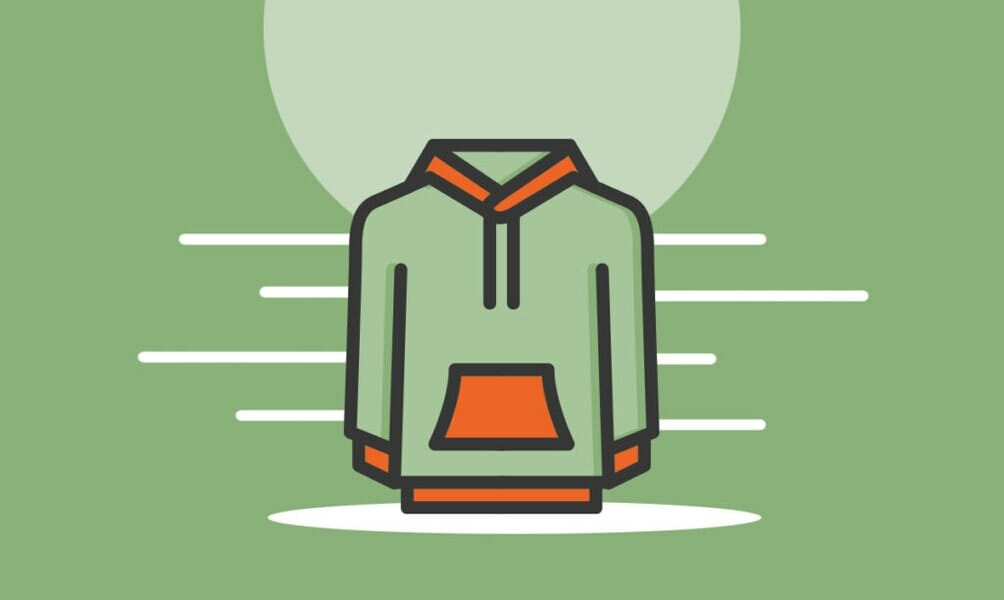 Hoodies, or hooded sweatshirts, have been one of the most popular articles of clothing in the United States for decades. They are comfortable and versatile. If you're thinking about starting your own hoodie business, you're in luck. Demand for hoodies is projected to steadily grow as these are no longer limited to winter wear. Americans now wear hoodies most of the time because it can be worn in different settings, making it an ubiquitous piece of clothing in the US.
Starting a hoodie business is not as hard as you might think. You can start by curating a few established brands and selling these, or you can source hoodies from a manufacturer and come up with your own designs. The design is important because consumers often buy a piece of clothing for the design. You have the option of setting up a brick and mortar shop, or conducting your business online. With a good marketing strategy, your hoodie business can be very profitable.
10. Sock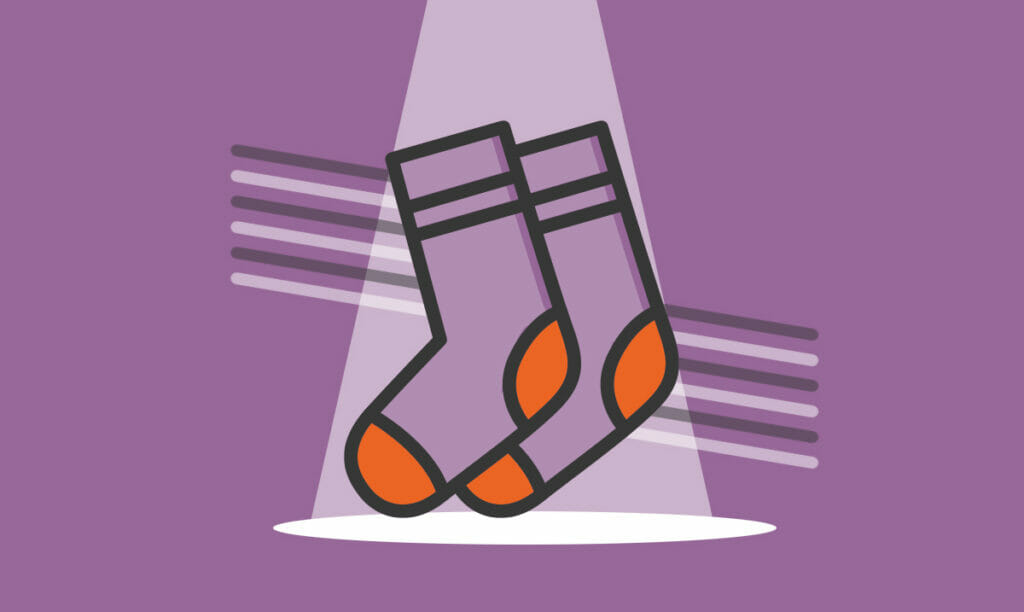 Wild and wacky socks are the must-have accessory these days, with countless Millennials and Gen Z'ers expressing their style with their feet. The $8 billion global sock industry has grown 15% in the last two years and expects continued growth in the years ahead, as all sorts of bizarre color patterns and pop culture-inspired socks gain ground. If you've got a strong fashion sense, you could start your own sock business and help people look and feel good while grabbing a share of this market.
You'll need to brush up on your design skills and find a reliable manufacturer to partner with, but as long as you're able to create unique and appealing designs, you should be able to generate some real interest, even working from home and selling your socks online. Once your latest new hot pair of socks goes viral on TikTok, those crazy kids will be knocking down your door looking for more.
11. Poshmark Business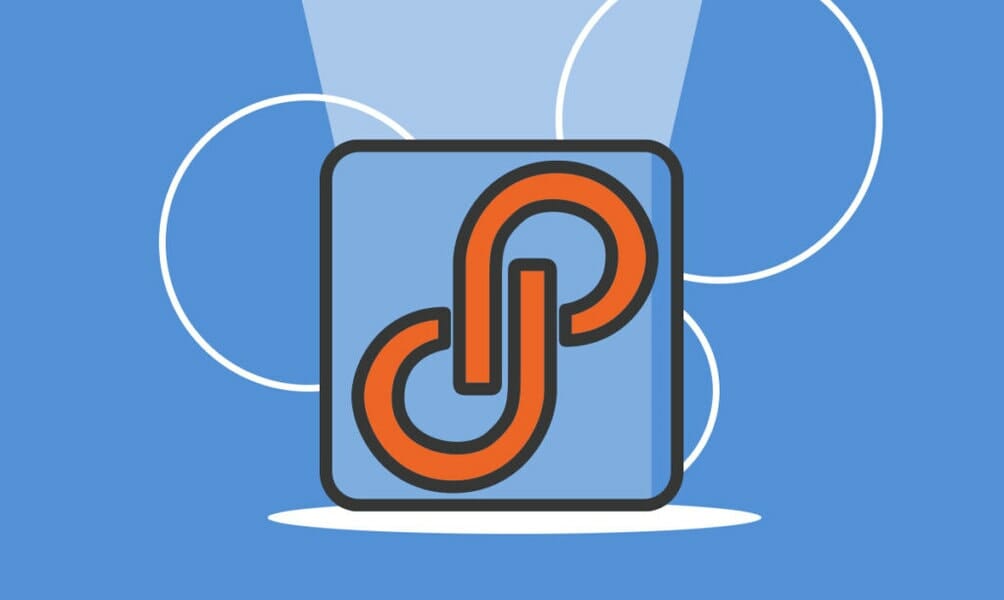 If you're an entrepreneur with a creative eye and a knack for styling, then starting a Poshmark business could be the perfect venture for you. Poshmark is an online marketplace, where registered users buy and sell secondhand and pre-loved fashion items valued at nearly $2 billion a year. The market is booming despite the pandemic. It is expected to continue posting a robust growth rate in the coming years as the platform expands to Europe.
Starting a Poshmark business means there's no need to invest in a brick-and-mortar store. Plus, since everything is done online, you can reach an audience of more than 80 million users. This is much wider than you would if you were selling through traditional channels. Poshmark users are in the US, Canada and Australia. You can sell pre-loved clothes, shoes, home decor, beauty items, and more. Listing on Poshmark can be done in just a few clicks after creating an account. Once you make a sale, you may ship your items through PoshPost. Happy selling!
12. Fitness Clothing Line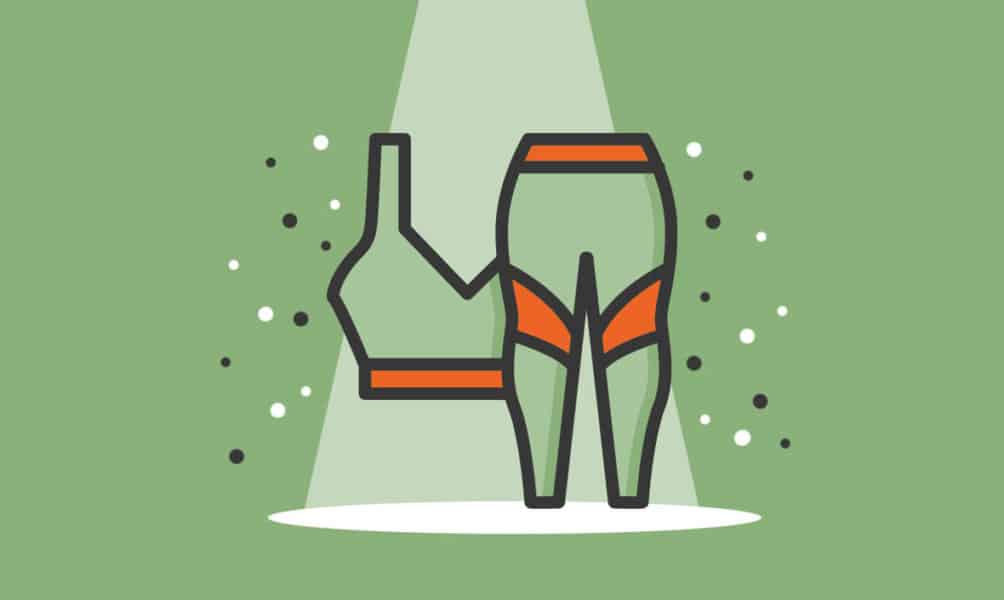 Are you a fitness enthusiast? If so, starting a fitness clothing line might be the perfect career choice for you. A huge market awaits you as Americans spend an average of $150 per month on health and fitness. The broader sports and fitness clothing industry in the US, which was valued at more than $60 billion in 2021, is still growing.
Before you launch your fitness clothing line, it's to your advantage to study the market so you can offer something new and unique. It's also important to learn about the various clothing materials as well as the pros and cons of using them. You can start this business from home to save on startup costs, but it's important to implement a creative marketing strategy that you can carry out through traditional and digital channels. As your business grows, you can set up a brick and mortar store to enhance customer experience and increase your loyal customer base. There will be bumps in the road, but you'll find your business very rewarding if you know your target market well.
13. Embroidery Business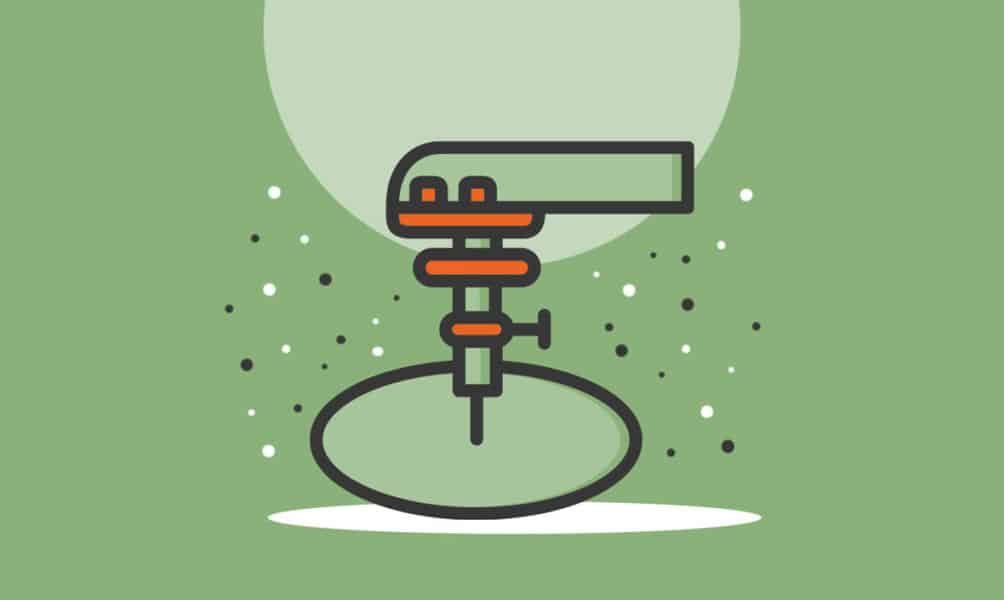 Embroidery is the craft of decorating a fabric with needlework. It used to be a status symbol and young girls centuries ago were required to learn it. Thanks to embroidery machines, the process is now faster and the design options limitless. Starting an embroidery business should be a breeze. Embroidery is now largely used to print logos and text on caps, shirts, socks and more. Demand is expected to strengthen and the global market is predicted to grow at least 3% per year through 2028, with the US and the rest of North America as dominant revenue contributors.
In order to start providing professional embroidery services, you will need to invest in an embroidery machine. This will allow you to embroider a wide range of fabrics, from cotton and denim to velvet and leather. Most of these machines are pre-loaded with designs, but it's also possible to create your own designs or use the designs submitted by your customers. With a lot of creativity and a good marketing plan, your embroidery business should be able to get off the ground in no time.
14. Sewing Business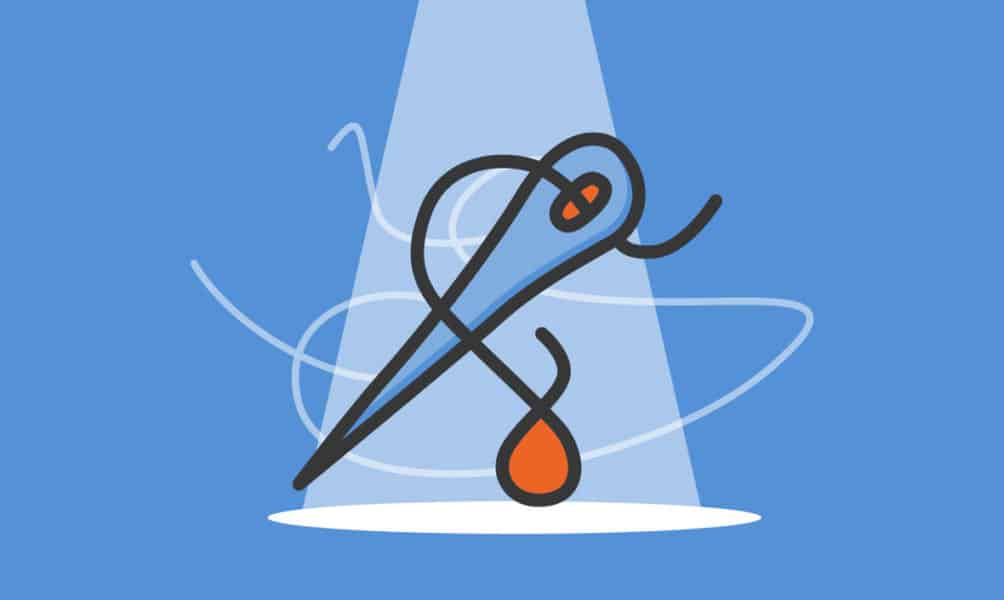 With so many ready to wear clothes available in the market, you'd think a sewing business would no longer be viable. But the cut and sew apparel manufacturing industry in the US has steadily grown, although marginally, in the last three years. The market was estimated to be worth $2 billion in 2021 and is expected to bounce back as consumer confidence improves further in the next few years.
When starting a sewing business, keep in mind that there are a lot of other services you can offer. You could provide alteration services, or hold sewing lessons. Besides the usual pieces of clothing, you can also make pet clothes and accessories, or some home decor. It's important to register your business first and comply with all regulatory requirements. Once you've hurdled that, you should go online and harness your digital marketing skills to promote your business. With the right skills and hard work, you'll be making money fast from your sewing business.
15. Crochet Business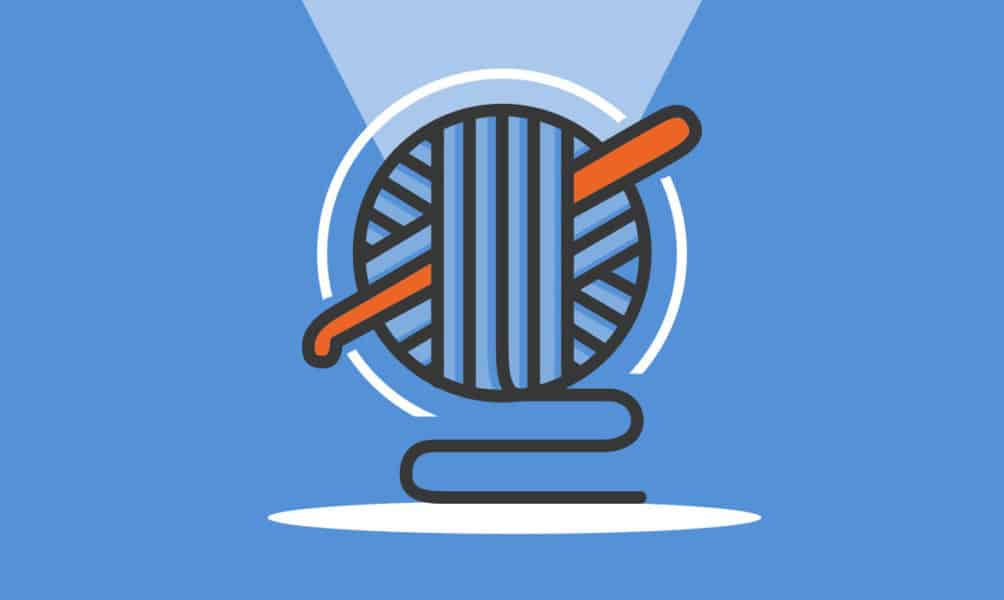 Did you know that you can turn your love of crochet into a thriving business? Starting your own crochet business can be a fun and profitable endeavor. You can do almost anything with your yarn and hook – from teapot cozies and tablecloths to rugs and clothing. Demand for crochet and other handicraft products remains high in the US and the market is projected to post strong growth in the next five years.
A crochet business requires minimal investment. You just need crochet hooks, yarn, digital row counter, scissors and a few other tools. You can also run this business from home. But there are many things to consider, such as what type of products to make, who your target market is, and how to promote your business. Thanks to technology, you can now market your crochet merchandise both locally and internationally. You can also sell crochet patterns in PDF files online. With a lot of creativity, you can make a lot of money from a crochet business.
16. Laundry Business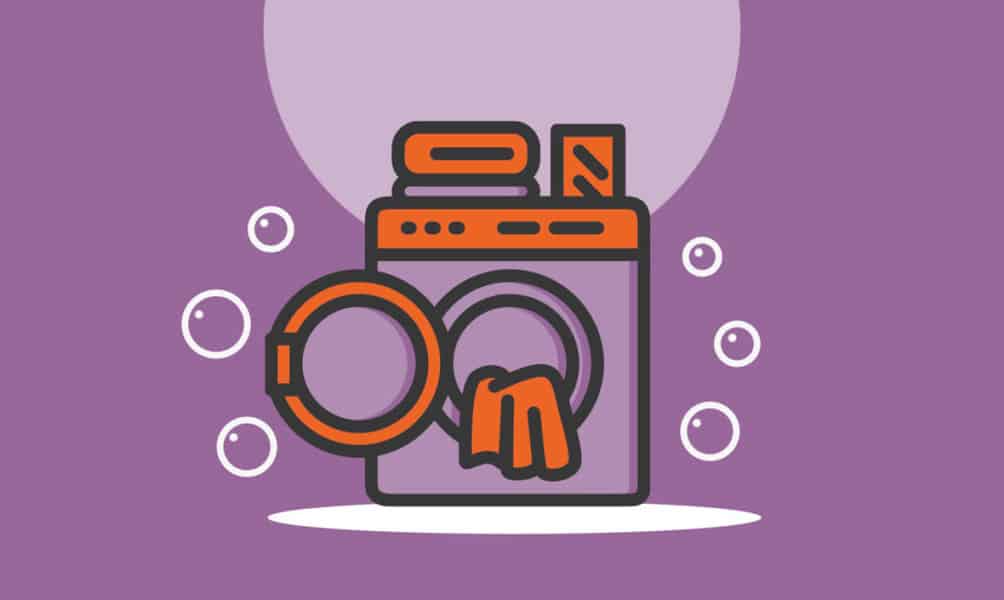 It's a dirty job, but somebody's gotta do it! That's why laundry is a billion-dollar industry in the US, because there will always be clothes that need cleaning and people who don't want to deal with it. You can get in on the action by starting your own laundry business. Best of all, with the latest technologies, you can keep tabs on your machines via mobile app and keep your hands clean as you watch the money roll in.
Significant investment will be required, to buy at least a dozen machines and rent out a good-sized space in a high-traffic location. The next step will be to determine your services, whether you want to be a self-service-only laundry or offer drop-off services as well. You could also make an even larger investment and offer high-end dry cleaning. Whichever route you choose, your chances are good, as US laundromats have an impressive 95% success rate.
17. Laundromat Business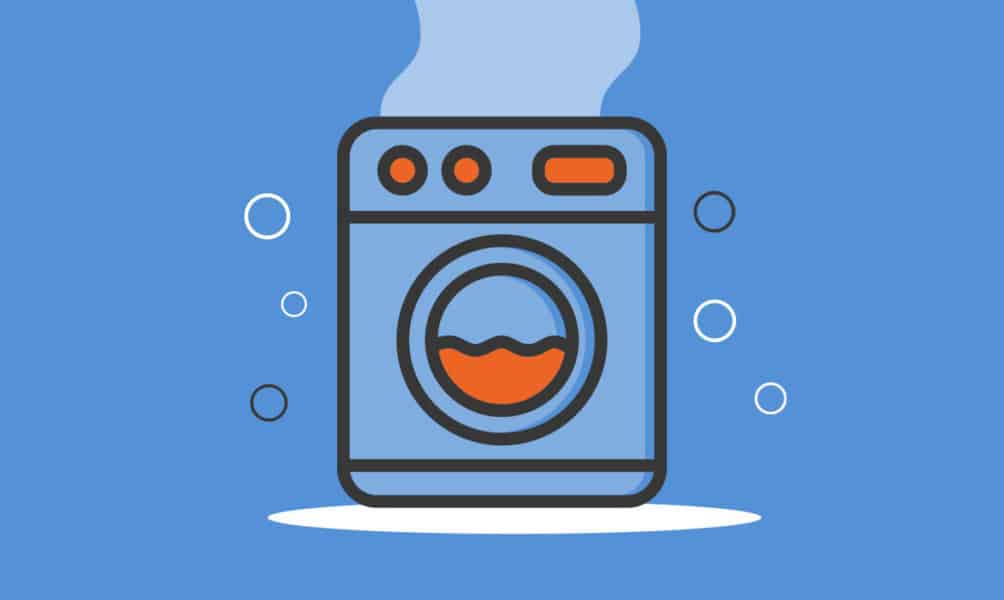 Laundry is one of the most annoying household chores. We usually don't do it because we want to, but because we are in desperate need of clean clothes! For precisely this reason, laundromats that provide drop-off services, cleaning customers' clothes as they go about their day, are always in great demand.
A laundromat can be a profitable enterprise that provides much needed convenience to the local community. But there are two key hurdles. The first is finding a good location, one with no nearby competition, lots of foot traffic, and enough space for a couple dozen machines. The next hurdle is, you guessed it, coming up with the money for all those machines! Starting a laundromat tends to cost about $100,000 at the low end, and some startups spend much more than that.
But recent advancements in washing machines mean that they accept all kinds of payment and you can keep track of your business via mobile app. These days, a laundromat is largely hands off, so once it's up and running there will be little for you to do besides count all that money rolling in.
Comments