Back to Business Ideas Categories
31 Brick-and-Mortar Business Ideas
Written by: David Lepeska
David has been writing and learning about business, finance and globalization for a quarter-century, starting with a small New York consulting firm in the 1990s.
Updated on October 2, 2023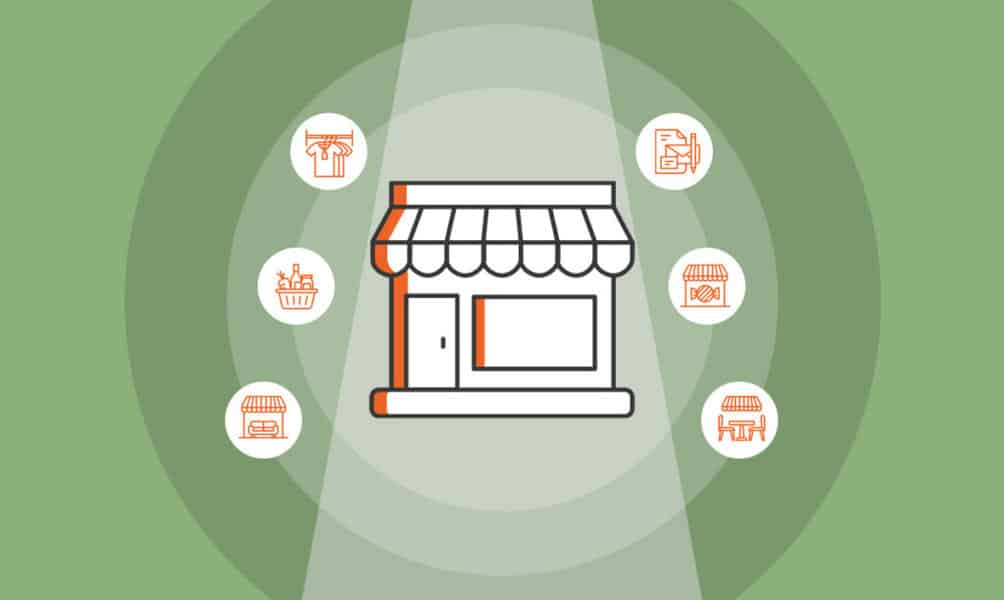 31 Brick-and-Mortar Business Ideas
Grocery Store
Furniture Store
Coffee Shop
Convenience Store
Shoe Store
Bakery
Florist Shop
Candy Shop
Baby Store
Jewelry Shop
Hardware Store
Stationery Business
Cupcake Shop
Consignment Shop
Bookstore
Food Cart
Coffee Cart
Pawn Shop
Bait Shop
Pet Store
Beauty Supply
Pharmacy
Vinyl Supply
Medical Supply
Gas Station
Barber Shop
Liquor Store
Dollar Store
Car Wash
Comic Book Store
Record Store
A brick-and-mortar business is a business with an actual shop, where customers buy goods and services. It may be a bit old-fashioned in the age of the internet, but it's still the way most business gets done. If you like meeting people in your community and creating a welcoming space, you could open your own brick-and-mortar spot and make a good living.
The key question is what sort of business would you like to run? You could have a coffee shop or a candy store, a pet store, a shoe store, a liquor shop, a nursery or even a dollar store. The best way to succeed is to choose the option that best suits your personality, and build a brand that works for you.
To start mulling your options, review our list of brilliant brick-and-mortar business ideas below.
1. Grocery Store
Grocery stores and supermarkets continued to thrive during pandemic lockdowns, growing almost 3% yearly to a market value exceeding $750 billion in 2022. If you're looking to start a grocery store, you're not alone. Competition is stiff in this industry, although you can still corner a share of the market if you're innovative and willing to respond to consumer demands.
Besides registering your business, it's important to choose a suitable location for your store and decide on your retail format first. Your store can either carry only fresh produce and grocery items, or you can also provide space for a small coffee shop, a pharmacy, or some fuel pumps.
Whatever retail format you choose, it's important to provide convenience to consumers. You can do this by providing an option to order online for delivery or pick-up, carrying ready-to-eat meals or freshly cut fruits and vegetables, and providing convenient parking. Once everything is in place, you can expect to start ringing up serious profits.
2. Furniture Store
Who doesn't love comfortable, appealing furniture? These days, when most of us are spending more time at home, it's no surprise that the furniture industry is seeing strong growth. A furniture business is a great way to earn a living because you get to work with your hands and be creative and build products that help people live in a more comfortable home.
But it's not an easy business to get into. It takes a great deal of time and determination, as well as a good amount of money, to determine your offerings and prices, produce and buy inventory and rent out a quality space. You also need to have an eye for detail and a high level of patience because customers rarely buy a bed set or dresser on a whim.
But if you do everything right, you may find your products in demand sooner than expected! You could also refurbish and refinish aged and antique pieces, which often go for very high prices. There's a lot of opportunity in furniture for the sharp entrepreneur.
3. Coffee Shop
Nearly 200 million Americans drink coffee every day, which is why you'll find a coffee shop or cafe on just about every street. Like many industries, coffee shops took a hit during the pandemic, but now it's on the rebound and expects to steady growth in the years ahead. You could take advantage of this trend by starting your own coffee shop and providing a nice pick-me-up to countless people everyday while making a good living.
Of course, opening a coffee shop will take some real work. The best coffee shops offer excellent pastries and other foods, and create a comfortable atmosphere for people to linger and enjoy. So you'll need to make smart choices in terms of your product offerings, furniture and overall design, as well as your location. You'll also want to be careful in choosing your coffee source, to make sure it's eco-friendly and fair trade. But if you're passionate about coffee and have the drive to see your business succeed, it can be an incredibly rewarding and profitable experience.
4. Convenience Store
If you're looking for a business that provides steady income, consider a convenience store. There are more than 148,000 convenience stores across the US, mostly located in gas stations. You'll need to make a significant investment and find a good location for your store.
But before you get started, it's important to decide on your format. Will you stick to the traditional format of convenience stores offering the usual fast moving merchandise, or will you go for an expanded store that will also feature a bakeshop, coffee shop, or pharmacy?
You'll need to comply with regulatory requirements, especially if you're selling alcoholic beverages. With a good business plan, your convenience store can be very rewarding.
5. Shoe Store
Are you always checking out people's shoes? Or maybe you have thousands of pairs in your closet. If you love shoes, as many people do, you could open a shoe store. US shoe stores are poised for a rebound. The industry is already worth $42 billion and expects strong growth in the next five years.
The first thing to do is scout for a good location. It has to be accessible and located in an area with high foot traffic. Next, come up with a business plan to identify your target market, find reliable suppliers, choose the brands that you will carry, and more. Your business plan should include a strategy to promote your business through traditional and digital channels. There will be bumps along the way, but your shoe store can succeed if you put the right foot forward.
6. Bakery
Who doesn't love tasty baked goods fresh out of the oven? If you often find yourself elbow-deep in flour, now's a great time to take the next step and become an entrepreneur. Despite the anti-carbohydrates trend, the US baking industry has been growing for years and is now worth more than $12 billion. You could open your own bakery, or start a home-based baking business, and share your delicious culinary creations with the world while also making a good living.
But starting a baking business can be tricky, and there are several hurdles before you can start. You'll need to nail down a handful of absolutely fantastic baked goods that will keep people coming back. You'll need to outfit your kitchen, or your new bakery, with all the right equipment and ingredients. And of course you'll also need to pass health checks and government licensing required for food businesses.
After that, you'll just need to start marketing your tasty treats and, with a bit of luck, you'll soon have too many orders to fill!
7. Florist Shop
Do you love the smell of fresh-cut flowers? Or the way a brilliant floral arrangement can brighten your day? If so, starting a flower business could be the perfect way to turn your hobby into a career. Flowers are always in demand, and in fact right now both the floral market as a whole and online flower sales are seeing steady growth. Thus, the industry offers opportunity as well as room for innovation.
One key step will be deciding if you want to open your own flower shop, or focus on selling flowers online. The latter route is less expensive, as you'll have less inventory and no rent or utility payments, and could be a good way to build up a reputation while minimizing risk. Once you've established a brand and started getting referrals, you could open your flower shop and start beautifying the whole neighborhood, one arrangement at a time.
8. Candy Shop
Got a sweet tooth? Then you probably know that candy is big business. The global candy market has seen steady growth of late and will soon be worth a whopping $200 billion. No wonder everybody wanted to get a glimpse of Willy Wonka's chocolate factory! People are crazy for candy.
If you're thinking of starting a candy business, it might not be as difficult as you think. In the early days you could run your business from home, sell your candies online and save up to open your own candy store. The key is producing a uniquely appealing product and standing out from the competition in an increasingly saturated market. It could be chocolate, jelly beans, lollipops, jawbreakers or something entirely new! As long as it's delicious, the sky's the limit for you and your candy business.
9. Baby Store
A baby is born in the US every eight seconds, which is why demand for baby products is high. Babies need clothes, diapers, care products, pacifiers, cribs, strollers, changing tables, car seats and more. The US durable baby goods market is expected to rebound from the pandemic and reach nearly $9 billion in 2022. It makes perfect sense to start a baby store now.
To open a brick-and-mortar store you'll need to find a great location. You'll also need to comply with the legal requirements and adhere to product safety standards. Keep in mind that you'll be up against well-known baby brands so it's a good idea to prepare a creative marketing plan to promote your products and identify a niche market. Starting a business can be daunting, but your baby store will surely thrive if you know your target market pretty well.
10. Jewelry Shop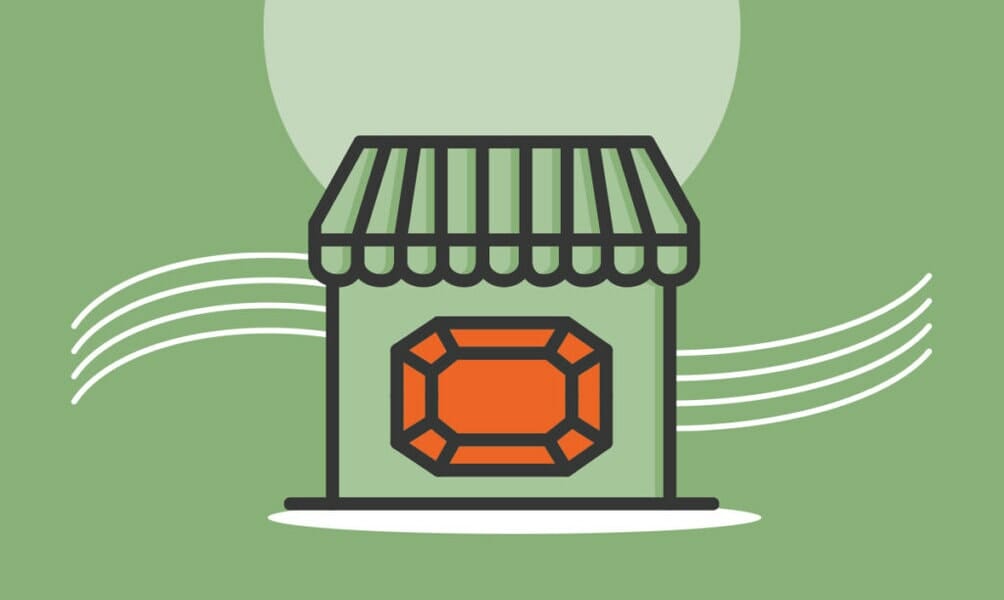 Are you fascinated by gems and jewels? The $300 billion global jewelry industry is growing fast and the value of gold is as high as it's ever been, which means now is a fantastic time to get in on the action. You could start your jewelry business from home and provide stunning, high-quality goods to discerning clients around the world while making a good living. Best of all, you'll also be able to express your creativity, with innovative and appealing designs for bracelets, rings, necklaces and more.
Of course, you'll need to develop your jewelry making skills, and thankfully there's a wealth of online instruction that can help with that. You will also need to find a reliable wholesale supplier of gems and valuable metals, and acquire the proper equipment. Finally, once you start producing brilliant jewelry, you'll need to hit on a strong marketing campaign in order to stand out in an increasingly competitive marketplace.
But if you're able to check all these boxes, diamonds might soon be your best friend!
11. Hardware Store
US hardware stores boomed early in the pandemic as many people took the opportunity to undertake DIY home improvement projects. If you're looking for a profitable venture, then consider starting a hardware store. US hardware stores earned more than $60 billion in 2021 and sales are expected to reach nearly $78 billion by 2025.
There are close to 15,000 hardware stores across the country, so it's a good idea to research and determine how you can grab a share of the market. It's also to your advantage to identify your target market and decide on your retail format while you're working on your regulatory requirements. Selecting a location with high foot traffic is a wise choice. As you prepare to launch your business, it's important to implement a creative marketing strategy. Starting a hardware store isn't easy, but you'll be making big profits if you plan carefully.
12. Stationery Business
Is there anything more satisfying than a handwritten letter? It's no surprise that in this virtual age of e-invites and Facebook events, the use of physical paper is in decline. Yet somehow, stationery is holding strong, still a $6 billion US industry that offers real opportunity for the savvy entrepreneur.
If you have a strong creative streak, you could lay out some designs and start your own stationery business. You could even work from home on your own time, set up an easy-to-use website and start making sales in no time. Of course, you'll need the right equipment, such as design software, an affordable manufacturer to partner with and some quality marketing to attract clients. But beyond that, getting into stationery is almost as easy as writing a letter to a friend.
13. Cupcake Shop
The great cupcake boom is here! Cupcakeries, or bakeries that specialize in cupcakes, are popping up on every major shopping artery, while reality shows like Cupcake Wars draw massive viewership numbers. The $43 billion global cake industry is expected to see steady growth through 2027, which means now is the perfect time to get in the kitchen and start whipping up your next batch.
If you have legit baking skills, you could start your own cupcake business and ride this wave to success while bringing smiles to countless faces. There will be a good deal of work involved. You'll need to decide which sort of cupcakes to make, though at the start it might be best to specialize in the cupcakes you make best and then expand the choices as you grow. The next stop will be renting out an appealing shop space, or a commercial kitchen, if you decide to sell online rather than direct. Finally, be sure to get all necessary licenses and permits, as the last thing you want is for your food business to be shut down just as starting to draw the cupcake crowds.
14. Consignment Shop
Do you love vintage clothes and antiques? Why not start a consignment shop? The resale and consignment market in the US is booming and expected to reach $53 billion in revenue by 2023. A consignment shop is a store that sells used goods from a consignor, who retains ownership of the goods until they're sold. The store just takes a slice of the profits.
Before you open your consignment shop, you'll need to abide by regulations issued by the US Consumer Product Safety Commission. Operators of consignment stores and other resale retailers are required to closely examine products prior to resale to make sure they're safe.
It's to your advantage to open your store in an area with high foot traffic. Keep in mind that you'll be competing with more than 25,000 other resale and consignment shops across the country. A good location and an effective marketing strategy can make your consignment shop a success.
15. Bookstore
Do you love reading? If so, opening your own bookshop could be a great way to encourage reading in your community while making a living doing what you love. Even in the age of Amazon and e-books, independent bookstores have been making a comeback, increasing by more than half in recent years, to 2,5000 in the US alone. People have begun to appreciate bookstores not only as a good place to buy a new book, but as a community gathering place and event space.
You'll need to find a great location, and build a sizable inventory of books, with your selections based on your personal tastes and preferences. You'll also need to decide what other products you might offer — literary knickknacks, coffee and snacks, reading accessories? Beyond that, it's relatively easy to get started. And if you do it right, the customers will surely come, and hopefully keep coming back.
16. Food Cart
Do you love food, and being your own boss? Food trucks and carts represent one of the US' fastest-growing industries in recent years, tripling in size over the past decade. As the pandemic recedes, people are again getting out more and the industry is expecting to expand further in the years ahead. If you have some kitchen skills and enjoy meeting new people, you could start your own food cart business and make good money while providing tasty treats to people on the go.
It won't be as easy as turning on the oven. First, you'll need to get a sturdy food cart with refrigeration. Next, you'll need to decide what will be on the menu. The best approach is to keep it simple and focus on one item, or one group of items. For instance you might offer hotdogs, brats and Italian sausage, churros, tacos and burritos, or chicken and pork curry. Once you've made a big batch of your dishes, stock up your cart and head to the park on a lovely afternoon.
As long as your culinary creations are quality, the customers will start lining up — and you'll soon be moving up to a food truck, and from there to your very own restaurant!
17. Coffee Cart
More than six in 10 Americans drink coffee everyday and the average coffee drinker consumes more than three cups a day. That's why there were more than 37,000 coffee shops across the US and the entire coffee industry was valued at more than $80 billion just before the COVID-19 pandemic shuttered shops. The industry is expected to rebound as operators innovate and introduce drive-thru and delivery services.
If you're looking to start a coffee cart business, it's a good idea to research the market first and brace yourself for tough competition. It's important to come up with a good business plan to have a clear idea of how you can compete with highly popular coffee shop brands like Starbucks. While complying with the legal requirements, you should invest in coffee making equipment and find reliable suppliers of coffee beans and other supplies. With creative marketing and a lot of hard work, you'll be able to make big profits from your coffee cart business.
18. Pawn Shop
Pawn shops are among the oldest and most accessible sources of credit, but only if you have collateral to offer like jewelry, electronic items, antiques, and more. The pawn shop extends a loan based on its assessed value of the item and sells the item for profit when the customer defaults. Starting a pawn shop is a great way to earn some cash, but it's not without some risks and challenges.
The US pawn shop industry was worth around $3 billion in 2021. Before you open your pawn shop, it's important for you to understand that as the economy improves, fewer people are likely to seek loans. Many pawn shops buck the trend by holding sales campaigns to entice consumers to purchase pawned items, usually at a discount. It's a good idea to promote your merchandise extensively, either through social media or traditional marketing strategies, as well as make the items accessible through online marketplaces to reach more potential customers. With innovation and creativity, you can make your pawn shop thrive.
19. Bait Shop
If you're among the millions of Americans who like to fish, you consider opening a bait shop. It's a great way to build a fishing community and turn your passion into profit. Recreational fishing is booming as many people turn to outdoor recreation to overcome the pandemic blues. Roughly 55 million Americans went fishing in 2020.
Establishing your bait shop near a lake, marina, or jetty is a wise choice. And even if you expect a lot of walk-in customers, it's a good idea to prepare a marketing plan to promote your business through traditional and digital channels. It's important to scope out the market before you launch so you can find creative ways to stay ahead of the competition. With careful planning and a lot of hard work, your bait shop will be hauling in big money in no time.
20. Pet Store
With people stuck at home during the pandemic, the number of pet owners skyrocketed. Over the past decade, Americans' spending on pets has more than doubled to $110 billion, and pet stores, also growing quickly, represent about a fifth of that total. If you love animals, you could start a pet store, give cuddly cuties new homes and help people better take care of their pets, all while making a good living.
Of course, you'll need to decide which pets you'll offer and how broad your variety of products will be, from food to toys and accessories. Another crucial step will be ensuring you meet all regulations and obtain all the required licenses and permits required for pet sales. Starting a pet store is not easy, but it's far from impossible. With a bit of luck and determination, you can start your own and ride Americans' love of animals to prosperity.
21. Beauty Supply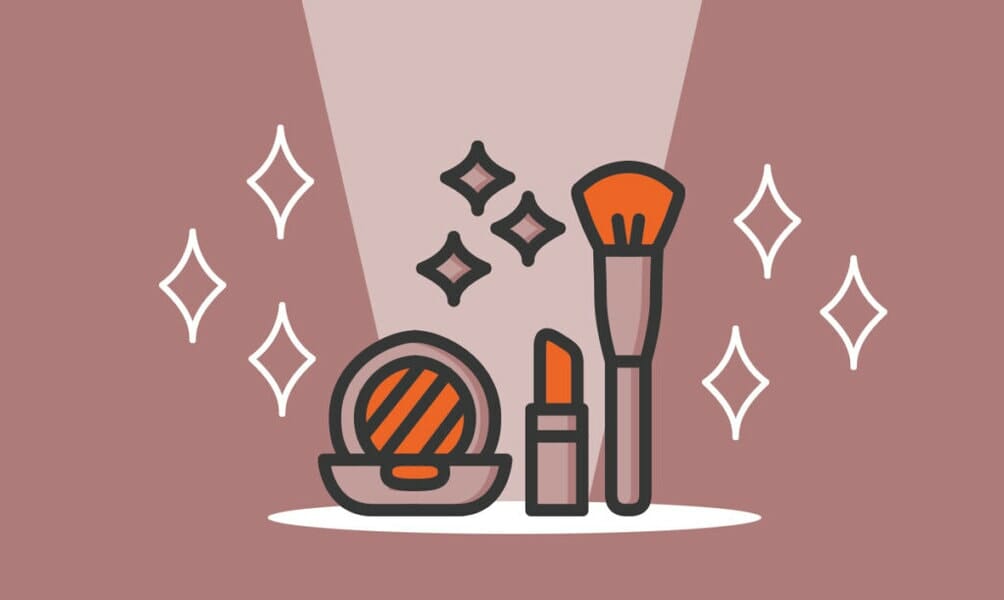 If you're thinking about starting your own beauty supply business, you're not alone. The US beauty industry has remained attractive during the pandemic, growing marginally after a drop in sales in 2020. The market is expected to increase to more than $19 billion in 2022 as consumer confidence improves and the economy continues to recover.
Starting a beauty supply business can be challenging since there are so many different products on the market. To make your mark in this highly competitive industry, choose a niche and develop a strong brand identity. You should make sure your brand is unique and engaging enough for your customers to notice it when they go on social media or visit their website. It is important to understand your target audience so that you can develop marketing strategies to reach them. Finally, make sure your products are approved by the FDA and that your business complies with cosmetics laws and regulations.
22. Pharmacy
Unsurprisingly, pharmacies and drug stores in the US continued to expand during the pandemic, growing a steady 3% annually since 2017. The industry is expected to grow further and surpass $350 billion in 2022 as the aging US population boosts demand for prescription drugs and medications. If you're a licensed pharmacist, this could be your opportunity to launch your own venture.
It's important to find a good location and reliable suppliers of medicines before you get started. It's also a good idea to scope out the market and see what existing pharmacies are offering so you can devise ways to make your pharmacy stand out. Some pharmacies offer blood pressure tests, vaccinations, and delivery services. Most carry both branded and generic medicines, which are priced lower, is a wise choice. It's important to keep these and other trends in mind when you create your marketing strategy. With a lot of hard work and a bit of creativity in promoting your business, your pharmacy will soon be ringing up big sales.
23. Vinyl Supply
Vinyl record sales increased by 50% in 2021, from 27 million to nearly 42 million albums, and that growth is expected to continue in the coming years. As a result, many vinyl pressing plants are overwhelmed with demand and facing a huge backlog. Vinyl stickers are also doing well, so there's considerable opportunity in this market.
You could start your own vinyl supply business and make a good living while helping relieve the album backlog and provide supplies for lots of fun stickers and other vinyl products. The crucial first step will be finding a reliable vinyl wholesaler to partner with, preferably one with a wide array of vinyl products. Together you could determine which markets to target. From there, success will mainly be a matter of building an appealing website, launching a strong marketing campaign and delivering high-quality products to build a reputation and establish your vinyl brand.
24. Medical Supply
If you're looking for a new business opportunity, then look no further than medical supplies. Demand for medical supplies such as personal protective equipment has been increasing due to the pandemic. The US medical supplies industry is worth $280 billion and expects steady growth in the coming years.
Starting a medical supply business is not easy. You will need to comply with licensing requirements and other government regulations. It's also important to identify your target market and think of ways to set yourself apart from the competition. One option is to come up with a way to get your medical supplies faster to doctors and hospitals, such as developing an ecommerce website or app where they can conveniently place orders for delivery. There are many challenges to be met, but with the right mindset you'll be headed toward success.
25. Gas Station
Gas stations are leading retail sales gains in the US as sales continue to increase despite the surge in pump prices. In February 2022, sales at gas stations increased at least 36% compared to the previous year. Gas stations can be very profitable when they're strategically located and well-managed. If you have a property at the heart of a commercial district or you are presented with the opportunity to acquire a gas station with a good location, then you should consider starting a gas station business.
A gas station requires a significant investment if you're building from scratch, so it's important to identify funding sources before you get started. An option is to buy an existing gas station, but not before you check for any legal, environmental and other issues affecting the property. You will need to get a license and comply with applicable underground storage regulations. With careful planning, you can make your gas station business successful.
26. Barber Shop
Are you a people person and good with hair? If so, you might consider starting a barber shop. You're sure to have clients because tens of millions of American men get haircuts every few weeks. And you might be able to create a cozy and welcoming community hang-out spot.
Before you get started, you'll need to get a barber license to be able to cut hair for money. The rules vary from state to state, but generally, a barber must complete a barber program or undergo apprenticeship or both, pass the licensure examination, and be at least 16 years old. Most states also require candidates to either complete high school or pass the GED.
Once you hurdle these and other requirements, it's a good idea to set up your shop in an area with high foot traffic. With careful planning and effective marketing, your business can be profitable.
27. Liquor Store
If you're looking for a business that's always in demand, look no further than liquor. There's always someone who wants to buy alcohol, and as long as you have the space and license, starting a liquor store is a great way to make money. The beer, wine and liquor stores industry in the US is valued at $72 billion and still growing. Competition is tough, though, as there are close to 50,000 stores across the country.
Before starting your liquor store business, it's important to do your research. Check out liquor stores in your area, especially their prices and products. You'll need to comply with local and state licensing and zoning requirements, choose a good location for your store, and stock your shelves. You'll also need to keep track of the latest trends in the market. With creative marketing and lots of work, you can make a lot of money from your liquor business.
28. Dollar Store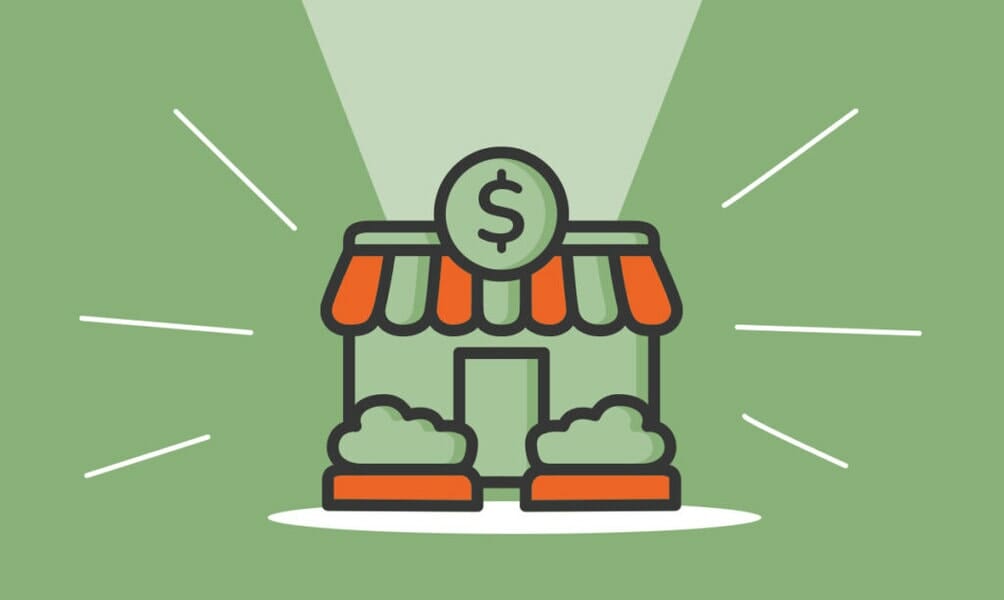 Think all the dollar stores are the same? You might be surprised at just how many different types of dollar store businesses there are. From party supply stores to variety stores, there's a dollar store out there for everyone. So, if you're thinking about starting your own dollar store business, what are you waiting for? Dollar and variety stores were on an upward trend before the pandemic, growing at least 3% per year. With consumers becoming more price conscious, dollar stores are expected to thrive again now that most restrictions have been lifted.
Starting your own dollar store business can be fun. But how to go about it? There are many different types of dollar stores in the market, so consider focusing on a niche to differentiate your business. You can set up a small convenience store, a do-it-yourself shop or a bookstore. You can start by buying products from other dollar stores and reselling them. An option is to start as an online retailer, and use your website and social media accounts as your storefront.
29. Car Wash
Some people REALLY love their cars, and need to keep them looking beautiful in and out. That's why the US is home to nearly 17,000 car washes and a growing $28 billion industry. With a decent-sized investment, you could start your own car wash business and make countless car owners beam with pride while making a good living.
One crucial element will be location, as few people drive out of their way for a good car wash. So it's important to find a location with ample space, steady vehicular traffic and easy access. Near malls and shopping centers and alongside highway rest stops are good options. Once you've nailed that down, you'll need to invest in top-of-the-line car washing machines and fine-tune your knowledge of car detailing. Soon enough, you'll be washing your way straight to the bank!
30. Comic Book Store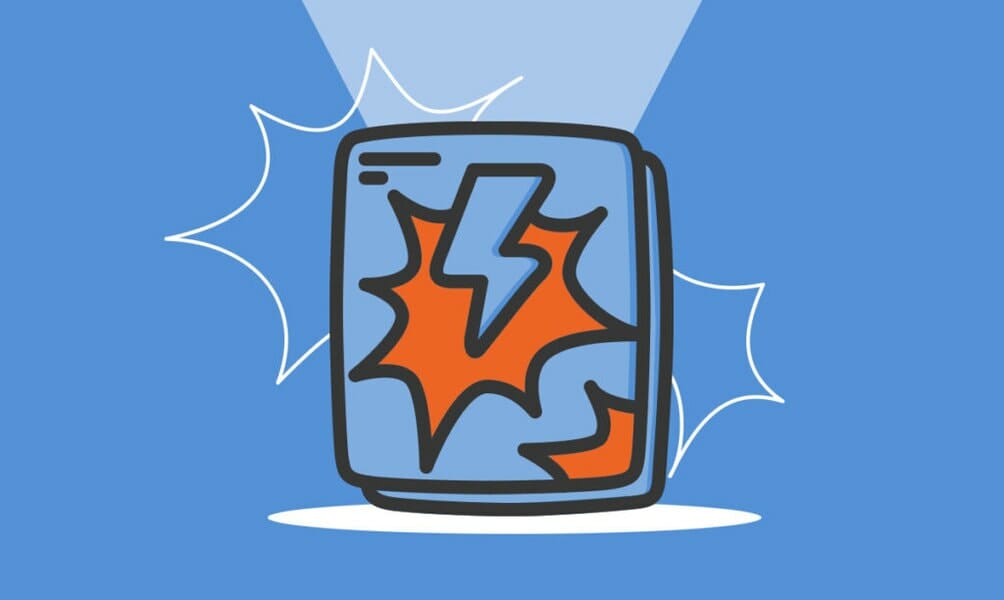 In an age where digital dominates, the allure of physical comic books remains steadfast, offering enthusiasts tangible links to their favorite narratives and heroes. Opening a comic book store provides a unique opportunity for entrepreneurs to capitalize on this niche market. Not only does it serve as a haven for collectors, but it can also double as a community hub where fans convene, discuss plot twists, attend events, and even meet creators.
To ensure success, it's vital to select an accessible location, cultivate relationships with suppliers for diverse stock, and foster a welcoming environment that encourages repeat visits. Offering ancillary services, like hosting game nights or artist signings, can also diversify revenue streams. With passion and business acumen, a comic book store can be both a profitable venture and a cornerstone for fan communities.
31. Record Store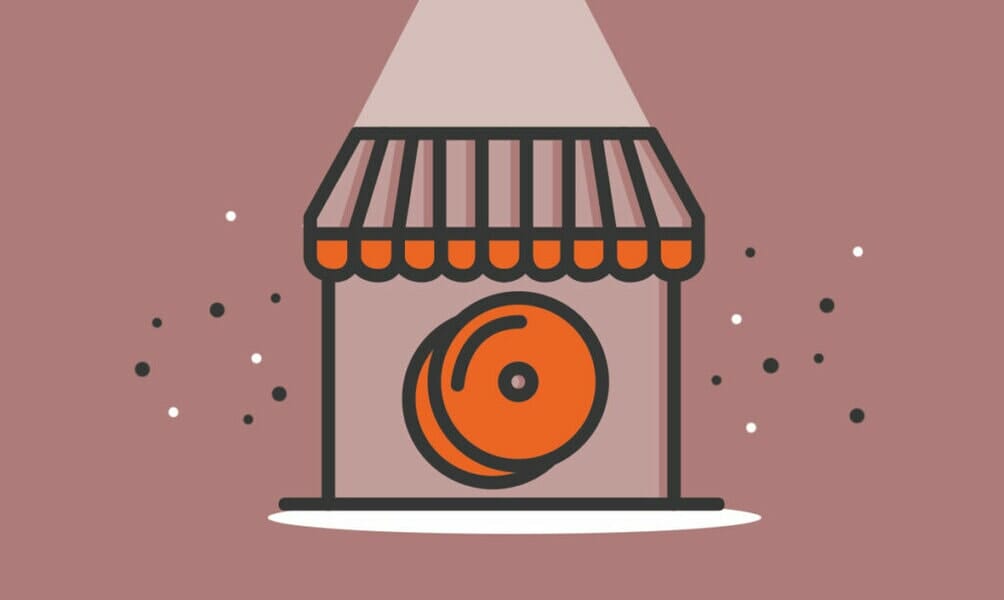 In an age dominated by digital transactions and online shopping, opening a brick and mortar record store might seem like a nostalgic venture, yet it holds a unique charm that resonates with a dedicated customer base. Brick and mortar stores offer tactile experiences that online platforms can't replicate: the feel of vinyl, the album artwork, and the personal recommendations from a passionate store owner. For entrepreneurs seeking a hands-on business with a tangible connection to their product and customers, a record store stands as a testament to the lasting allure of physical media and the communal feel of shared musical tastes.
Furthermore, brick and mortar record stores can evolve beyond mere retail spaces. They can become cultural hubs within communities, hosting live music events, album launches, and vinyl listening parties. Such stores, with their intimate settings, often foster deep connections among patrons, creating loyal customer bases that value the curated selection and expertise offered.
Comments