How Much Does It Cost to Start an LLC?
Updated on January 27, 2022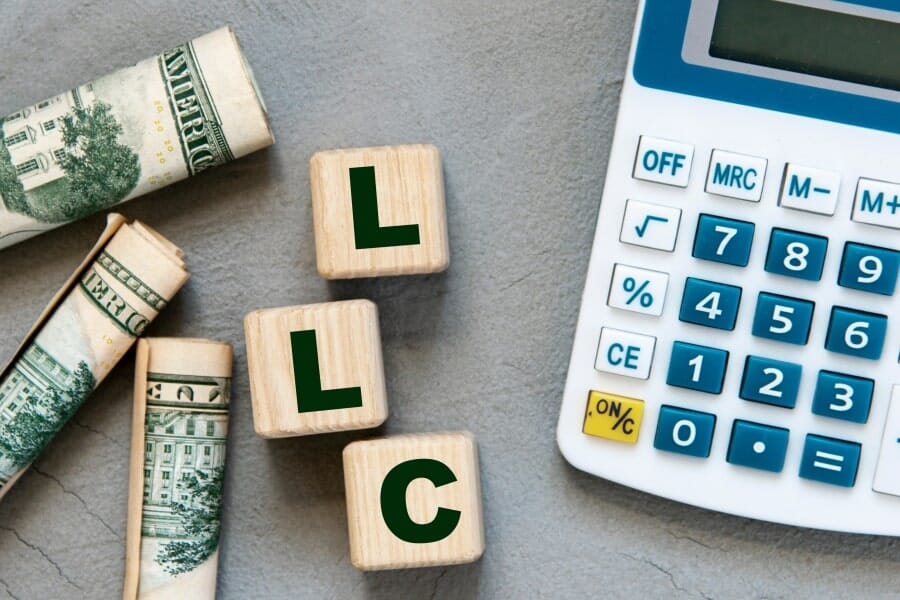 How Much Does It Cost to Start an LLC?
Cost to Register an LLC
Business Licenses and Permits
Name Reservation Fee
DBA Name Registration
In Closing
Choosing a business entity type is an important decision when you're starting a business. If you're considering a limited liability company (LLC) you're no doubt concerned about what it will cost.
An LLC is a business entity that offers liability protection for owners, as well as pass-through taxation, much like a sole proprietorship. To learn more about LLCs, read this Step By Step article.
Cost to Register an LLC
The cost to register an LLC varies by state and ranges from $40 in Kentucky to $500 in Massachusetts. The fee is for filing your articles of organization, which is the form you file to create your LLC. These forms vary by state but can generally be filed online. You'll need to fill out the LLC name, the name and address of the registered agent, the names of the LLC owners, and in some states, the way the LLC will be managed.
Your registered agent is the person or company that sends and receives legal documents on behalf of your LLC. The registered agent can be a member of the LLC, or you can choose a third party such as an attorney, a company that offers registered agent services, or an online service such as MyCorporation. Most states require you to have a registered agent. The agent must be a resident of the state where you do business, or a corporation authorized to do business in your state.
Business Licenses and Permits
You may also need various business licenses and permits at the state and local levels, depending on your industry and location. Fees for these vary, but most fees are relatively low.
Federal regulations, licenses, and permits associated with starting your business include doing business as, licenses and permits from the Occupational Safety and Health Administration (OSHA), trademarks, copyrights, patents, and other intellectual properties, as well as industry-specific licenses and permits.
You may also need state-level and local county or city-based licenses and permits. The license requirements and how to obtain them vary, so check the websites of your state, city, and county governments or contact the appropriate person to learn more.
You could also check this SBA guide for your state's requirements, but we recommend using MyCorporation's Business License Compliance Package. They will research the exact forms you need for your business and state and provide them to ensure you're fully compliant.
This is not a step to be taken lightly, as failing to comply with legal requirements can result in hefty penalties. If you feel overwhelmed by this step or don't know how to begin, it might be a good idea to hire a professional to help you check all the legal boxes.
Name Reservation Fee
Before you form your LLC, you may want to reserve your name with your state. Only Alabama requires that you do this, and the fee is $28. Fees in other states vary but are nominal. To reserve your name, you can fill out a Name Reservation Form on your secretary of state's website. Before you reserve your name, you should make sure that the name is not already taken.
To check to see if your business name is already taken, you should do the following:
First, check your state's website and do a business name search. This is usually on the secretary of state's website, or another agency where businesses register in your state. Type in the name, and try variations of the name as well, to see if there are any names that might be too similar to yours.
Check your state's name regulations to make sure that your business name is in compliance with your state's rules on business names.
Visit the website of the US Patent and Trademark Office to make sure the name is not already trademarked. Note that if you find that your name is not taken after completing all steps, it's a good idea to trademark it. That will protect your name in the entire United States. Registering your business in your state only protects the name in your state.
Check the availability of related domain names using our Domain Name Search tool. Using ".com" or ".org" sharply increases credibility, so it's best to focus on these.
Do a simple Google search for the name to see if there are businesses anywhere that have the name or names that are similar. If a business does have the name, you can use it if it's not trademarked or registered in your state; however, you might want to reconsider your name so there's never any confusion between your company and the other company. Also, if the name is registered in another state and you start doing business in that state, you won't be able to use your business name in that state.
DBA Name Registration
DBA stands for doing business as. This is a name a company registers to do business under that's not its legal business name. For example, you may have an LLC called "Smith Enterprises", but you do business under the name of "Smith's T-Shirts". A DBA name is also sometimes called a fictitious name or a trade name.
You should check that your DBA name is not already taken. But keep in mind, a DBA name is generally not legally protected unless it is a legally registered business name, such as an LLC name, or if it is trademarked. Multiple businesses in the same state can have the same DBA. However, you should check your secretary of state's website to see if the name is being used as a legal business name in your state and check the US Patent and Trademark Office to make sure the name hasn't been trademarked.
DBA filing requirements vary by state, county, and city, and also by business structure. Check with your local governments to find out what and where you need to file. Fees generally do not exceed $100, and you can usually file your DBA online.
In some states, you may have to place an ad in a local newspaper to announce your intention to use the name and run the ad for a certain period of time. This is to fulfill public notice requirements in those states. You should search online to make sure the name you've chosen isn't already being used. Your state's website is a good place to start.
If your LLC operates under a name that is not your LLC name and has not filed a DBA, you can face significant fines.
In some states, you may have to periodically renew your name registration. Make sure you stay on top of these deadlines to ensure you're operating legally.
In Closing
Registering an LLC and other fees that you will encounter vary by state. In general, you won't spend more than several hundred dollars, but the benefits of an LLC weigh out the costs. You can read more about the benefits of an LLC in this Step By Step Article, or learn how to form an LLC.