10 Types of Business Licenses and Permits
Written by: Carolyn Young
Carolyn Young is a business writer who focuses on entrepreneurial concepts and the business formation. She has over 25 years of experience in business roles, and has authored several entrepreneurship textbooks.
Edited by: David Lepeska
David has been writing and learning about business, finance and globalization for a quarter-century, starting with a small New York consulting firm in the 1990s.
Published on January 18, 2022
Updated on October 2, 2023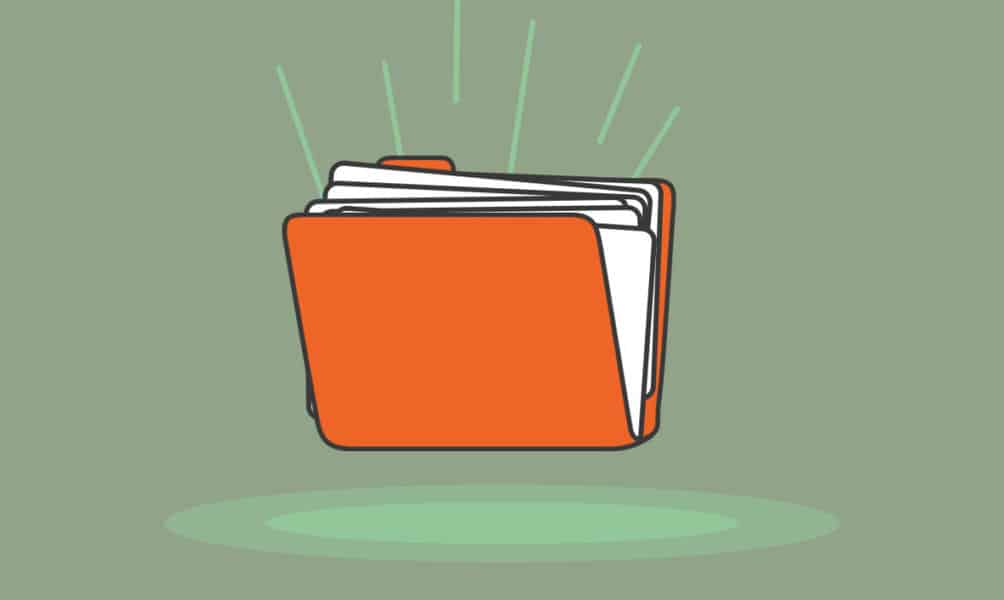 When starting a business, you may be required to get various licenses and permits at the state and local levels, or in some cases, at the federal level.
Business license and permit requirements vary greatly between cities, counties, and states, and by industry, so it's a good idea to check with governments in your area to determine your business needs.
This will of course take time, but it needs to be a priority, or you could face steep penalties.
Here is a list of the most common licenses and permits.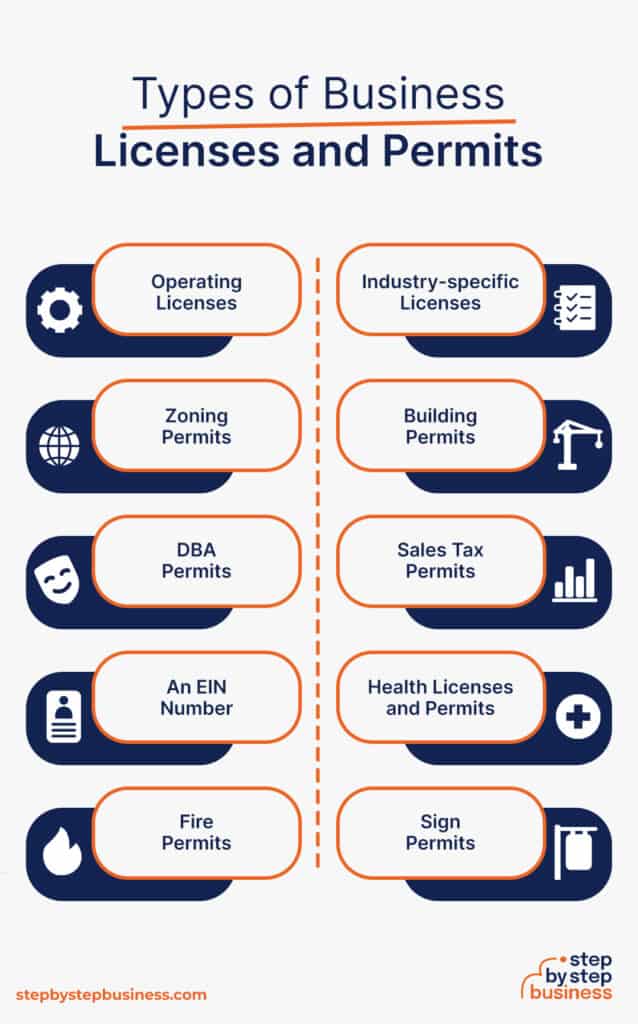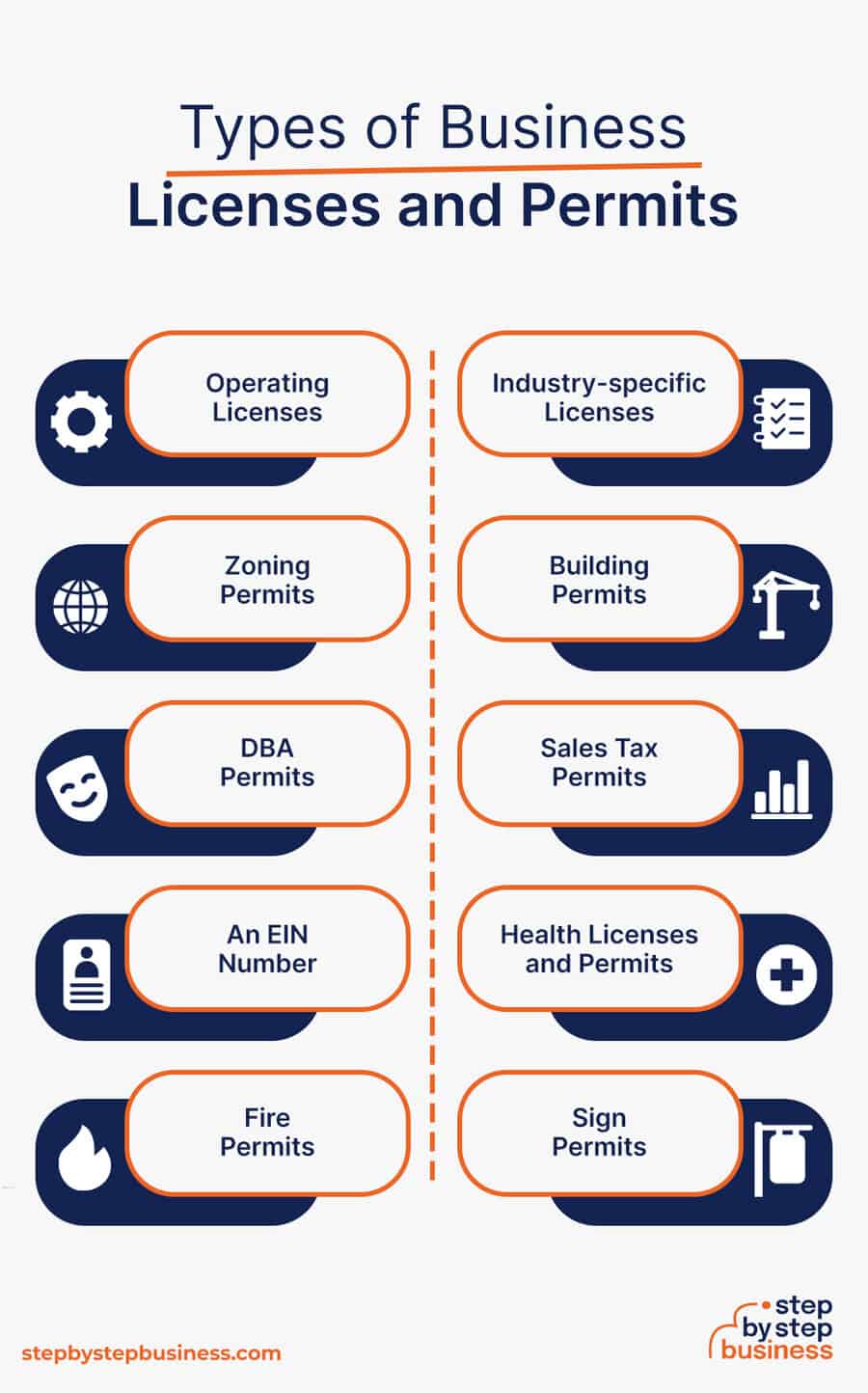 1. Business Operating Licenses
Business operating licenses are simply licenses to operate and may be required by the city or state. They're sometimes called general business licenses or business privilege licenses. Alabama, for instance, requires every business to have a business privilege license purchased in the county in which it's based, from either the probate judge or license commissioner.
If your state requires a general business license, you can likely apply online, but city or county licenses often have to be applied for in person. A modest fee is usually required. These licenses often require annual renewal, which requires an additional fee or tax.
2. Industry-specific Licenses
Industry-specific licenses may be required, depending on what your business does. Businesses involved in construction, childcare, plumbing, electrical, food and liquor, insurance, finance, landscaping, and architecture all generally require state licensing, for example.
Licenses are also required at the state level for businesses involved in professions such as accounting firms, law firms, and medical providers. Sometimes licenses are required to sell specific goods, such as beauty and children's products.
Some highly regulated industries require licensing from a federal agency, such as the FDA or the Department of Transportation. Generally, if your industry is federally regulated, you'll need some type of license or permit from the regulatory agency.
If your business is agriculture-related, for instance, you likely need a license from the USDA. Most industry-specific licenses can be applied for online on the appropriate department's website and involve a fee.
3. Zoning Permits
Zoning permits grant your business authorization to operate in a given area and are generally issued by counties and municipalities. Such permits usually give permission to use a certain plot of land or building for a specific business purpose.
If you open a gas station, for instance, you'll need a zoning permit to use the land you purchase for that specific use. Be sure to check zoning requirements before you lease or purchase your business premises.
Some municipalities have zoning restrictions and requirements for home-based businesses, so check local zoning laws before you launch your business.
4. Commercial Building Permits
Commercial building permits verify that the building you're operating in is up to code. Home occupation permits, which some areas require, allow you to operate a business from home.
If you make certain changes to the building you're operating in, you may be required to get a building permit before the work is done.
The purpose of building permits is to ensure the safety of you, your employees, and your customers. Keep in mind that your municipality may do periodic inspections of your building to ensure that it stays up to code.
5. DBA Permits
DBA permits allow you to do business under a name that is different from your legally registered business name. DBA stands for "doing business as".
If your LLC name is "Smith Enterprises", for instance, and you want to offer a new line of products as "Smith's Sporting Goods", you would register a DBA as Smith's Sporting Goods.
DBAs are usually registered with the state or at the local level. Operating a business under a name that's not your legal business name without registering a DBA can result in fines, penalties, and even the closure of your business. Be sure to check your state and local requirements.
6. Sales Tax Permits
Sales tax permits allow you to sell certain products and services and collect sales tax. Most states have a sales tax and localities sometimes impose a sales tax as well, so you may need to register for a sales tax permit at the local level.
Every state defines taxable goods and services differently, so be sure to find out if what you offer is subject to sales tax. State sales tax permits can generally be applied for online, but at the local level you'll often need to apply in person.
7. Tax ID
An employer identification number, or EIN, is required if you plan to have employees, regardless of business entity type. An EIN is also required for partnerships, multi-member LLCs, and corporations, whether they have employees or not.
Sole proprietorships and single-member LLCs without employees need not have an EIN. It's free to apply for an EIN on the IRS website.
8. Health Licenses and Permits
Health licenses and permits are required for certain businesses based on industry, and you will be required to maintain health and safety standards. Environmental permits are also required for certain industries in some locations.
For example, specific licenses are required for restaurants or other businesses that involve food handling. These licenses may be issued at the state and/or local levels.
Health and environmental licenses and permits generally require inspection of your premises, and must be regularly renewed, usually annually.
9. Fire Permits
Fire permits certify that your business is up to fire safety codes. Depending on your location, this may be required, while in some areas it's required only if you work with flammable materials.
This may also be required if you conduct activities that could present a fire hazard. Fire permits are issued at the state and local levels and will likely require an inspection.
10. Sign Permits
Sign permits may be required for your location if it has rules about sign size and location. These are common and generally issued at the local level. If you want to change your existing business sign, you may need a permit to do so.
In Closing
Licenses and permits can be a real hassle, but without them your business is likely to face serious penalties, such as major fines and even possible dissolution. So be sure to check with your local and state governments to make sure you're in compliance, and mark all relevant deadlines and due dates on your calendar. You might want to review this SBA guide for your state's requirements.
Using a professional service will ensure that all your bases are covered and protect you from future issues that could have a negative impact on your business.
Comments
10 Types of Business Licenses and Permits
Business Operating Licenses
Industry-specific Licenses
Zoning Permits
Commercial Building Permits
DBA Permits
Sales Tax Permits
Tax ID
Health Licenses and Permits
Fire Permits
Sign Permits
In Closing
Subscribe to Our Newsletter
Join our exclusive community! Subscribe to our newsletter
and gain insider access to cutting-edge business insights and trends.
Thank you for subscribing! We can't wait to share our latest news and updates with you. Get ready for exciting content in your inbox.