Top 55 Small Business Ideas
Written by: Carolyn Young
Carolyn Young is a business writer who focuses on entrepreneurial concepts and the business formation. She has over 25 years of experience in business roles, and has authored several entrepreneurship textbooks.
Edited by: David Lepeska
David has been writing and learning about business, finance and globalization for a quarter-century, starting with a small New York consulting firm in the 1990s.
Published on November 18, 2021
Updated on November 2, 2023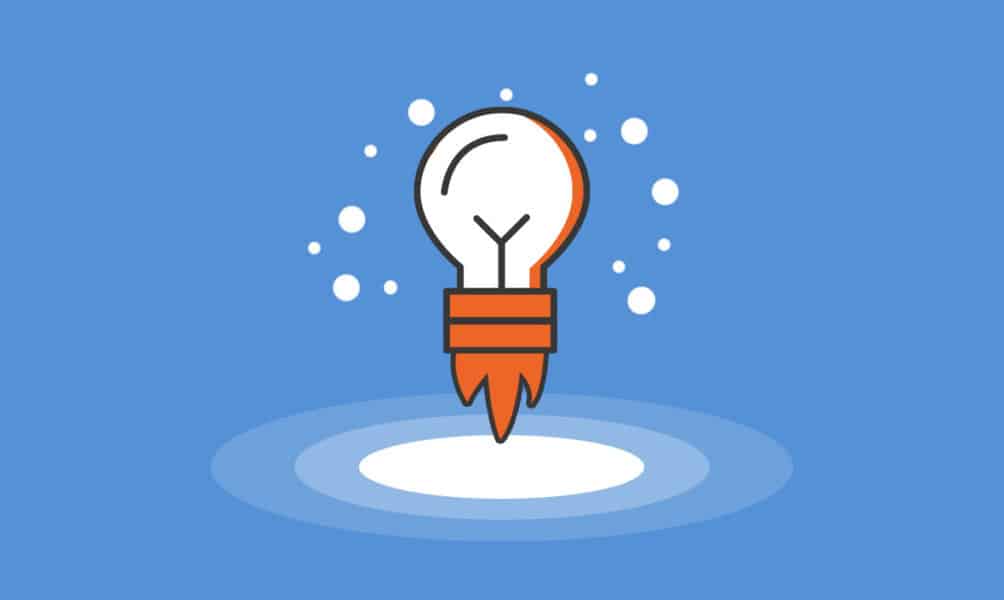 If you're thinking of starting a business, you should know that finding the right idea is absolutely crucial, and often the hardest part. To help you out, this guide outlines 55 brilliant business ideas.
1. Cleaning Business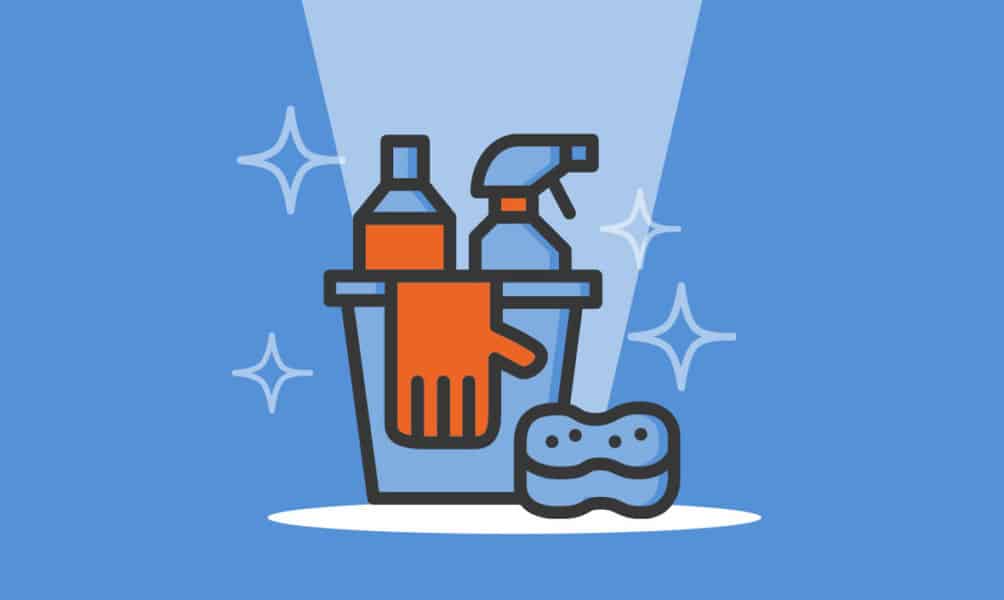 If you don't mind getting your hands dirty, starting a simple cleaning business offers many advantages. First off, you don't need any special skills. In addition, the startup costs are very low — you just need some quality cleaning supplies and you can run your business from home.
You could start off as a solopreneur and later hire other cleaners to work for you and expand your business. Start by charging $40-50 per hour for cleaning services, and offer your services in residential areas, retail outlets, restaurants, hotels, and offices. The US cleaning industry is worth some $80 billion and growing, so this opportunity is legit.
2. Vending Machine Business
A vending machine business is another way to make excellent and relatively passive income. It doesn't cost much to get into the business – about $1,500 to $4,000, and then your machines basically make money on their own. The US vending machine industry is worth $9 billion, so Americans are truly spending a lot of money on snacks and drinks.
You only need to rent your machines, service them, and watch the cash flow in. You don't need any experience or skills, and you can get started quickly if you have a bit of funding. The main challenge is gaining access to the best places for your machines, but with a little leg work, you can get it done.
3. Food Truck Business
Food trucks are suddenly everywhere! Popping at music festivals and street fairs, concerts and cultural events, outside office buildings, in parks, and around the neighborhood. If you're skilled in the kitchen and want to get into the restaurant biz but can't afford your own space, a food truck is a great way to get your feet wet, build a reputation and make good money.
Startup costs are high, starting at no less than $30,000 for a used truck, but it's a multi-billion-dollar industry so the potential is huge. It can also be a fun business – you get to meet lots of people and attend live events and festivals. Best of all, you could eventually use the money you make, and the recognition you gain, to open your own restaurant.
4. Photography
If you're an amateur photographer, at some point you may have considered trying to make money using your talent. Photography businesses can specialize in anything from weddings to portraits, to wildlife photography. Regardless of which route you choose, a photography business could be a great opportunity to what you love and make good money doing it.
You'll need to invest some money and be able to take quality photographs, but you can run your business from home and there are great free and low-cost photography courses out there. You can soon be snapping photos all the way to the bank!
5. Barber Shop
Barber shops are often community gathering spots as well as a good place to get a trim. Interesting conversations and even business opportunities often emerge while sitting in the barber's chair. It's a simple business to run, although you need some quality funding to get started. Still, in this day and age it's possible to start a mobile barber shop, and bring your skills to your clients and keep costs low. The average cost of a haircut these days is $28, and at that rate you could soon be making real money.
6. Ecommerce Business (Online Store)
When it comes to ecommerce, the sky's the limit! Americans spend more $750 billion at online retailers each year. From books to clothes to jewelry, from vacations to shoes to music and much more, everything sells online. You just need to come with an appealing product or an innovative concept, and it could even be something you make at home if you have the skills.
Depending on what you sell, you can launch your ecommerce website for a relatively small investment and ship globally from the comfort of your own home. You can expand your business over time, and eventually become the next Amazon.
7. Consulting
If you have a particular skill or area of expertise, a consulting business could be an excellent entrepreneurial opportunity. Whether it's business management consulting, Information Technology (IT), marketing, or something else, you can start a consulting business for very little money.
The US consulting industry is worth more than $250 billion, so this is clearly an in-demand service. You can charge $50 to $150 an hour depending on your level of expertise, so if you turn it into a full-time gig, you'll soon be making bank.
8. Restaurant
The size of the US restaurant industry is no secret, because there are restaurants on nearly every corner of every city in America. If you're a chef and you think you can create a unique and delicious menu, why not take the plunge, and start a restaurant?
It takes considerable funding to get into the restaurant business, but there are many financing options including SBA loans. Owning a restaurant can be rewarding and fun; you could make a name for yourself as a chef as well as a good living. If you're successful, you eventually franchise your business and go national. All you need to start is a great concept, delicious food, and determination.
9. ATM Business
We've all paid those annoying ATM fees, so why not be the one to collect them instead? Even one automated teller machine, or ATM, provides a small but steady stream of passive income. A dozen or more ATMs placed in heavily trafficked areas, on the other hand, can provide a small business owner with a tidy profit.
It's a surprisingly cheap business to get into, with ATMs costing about $3,000 to $10,000. Maintaining the machines is relatively simple, so it's one of the better passive income business concepts. Just secure good locations and start watching the cash roll in!
10. Candle Making
People are crazy about candles, which is why it's a $7 billion industry in the US alone. To start your own candle making business, you just need to spend a few hundred bucks on equipment and supplies. Make them at home and sell your candles online (there's an ecommerce idea for you!) and you should have a profit margin of around 75%.
There may be a learning curve as you become a master candlemaker, but once you get there you'll see that it's a simple business to start and operate. Keep in mind, the average candle maker makes $50,000 a year, while some make well into the six figures. All for playing with wax in the comfort of your home.
11. Landscaping
Landscaping is a booming industry, thanks in part to a strong real estate market. People love their outdoor spaces as much as indoor spaces, and many are willing to spend to make them look gorgeous. The work may be somewhat seasonal depending on where you live, but you could offer alternative services, such as leaf blowing and snow removal, during the colder months.
You'll need to lay out some cash on a truck, trailer, tools and equipment, but once you get rolling you can make some real money. You get to work outdoors, and you can run your business from home. Start by yourself, or with a small crew, and eventually expand to have crews turning your whole town green!
12. Coffee Shop
Imagine starting a business that becomes the next Starbucks! It's not that far-fetched. Most Americans drink coffee every day, and as Starbucks has proven, they're willing to pay for it. Coffee shops can be a comfortable space too, so if you're able to create a warm and cozy environment, you can build a community gathering place.
Starting a small coffee shop costs much less than starting a restaurant, but your coffee shop can still have a strong food menu and bring in restaurant-like revenue. It's also a fun business, and you can meet all sorts of people from all walks of life, starting their day with great tasting coffee and a smile.
13. Daycare Center
Do you love kids? Look no further. You can start a daycare center in your own home and play with kiddos all day while making good money. Daycare is a critical service for many working parents, so you'd be providing value while assisting the development of young children. If you run your daycare from home, very little investment is required and you'll have a high-profit margin.
If you rent or purchase a facility, you'll have much greater revenue potential, but you'll spend much more upfront. Either way, there's real money to be made in this $50 billion industry. You don't need formal training – just a love of kids, some knowledge about how to care for them, and a dash of patience!
14. Real Estate Business
Real estate is a lucrative market, with agents making up to 7% of the purchase price of each home they sell. Think about it, if you sell just one million-dollar home you'd make…. a lot of money!
Starting a real estate brokerage is relatively simple. You'll need to take some courses and get your broker's license, but you can do so in just a few weeks and the cost is minimal. Once you're a broker, you can hire other agents to work for you and split their commissions while earning your own. You don't even need an office and can run the business from home, although an office can make you appear more professional. The real estate industry is booming, so now might be the perfect time to jump in.
15. Radio Station
This idea might sound old-school, but thanks to the popularity of podcasts, radio is booming. People listen while commuting, working, waiting, hanging with friends or just relaxing at home. If you're a music and podcast lover and would enjoy developing your own programming, starting a radio station may be just the jam for you. It's a $22 billion industry in the U.S., and you could get a share of that, even if you start an internet radio station.
You'll make your money from advertisers, and the more listeners you have, the more the advertisers will pay you for ads. A single advertiser will pay $200 to $5,000 per week! Of course, it takes time to build a reputation and command those prices, but you'll be having fun while you work to get some traction.
16. Digital Marketing Agency
The future of marketing is digital, so a digital marketing business is a major opportunity. It's a business you can run from home and make good money. Of course, you need to know the tricks of the trade, but if you don't, there are plenty of online marketing courses that can get you up to speed in no time.
You can charge up to $60 an hour for your services, so once you build up a client base, you'll be putting plenty of cash in your pocket. Your first order of business will be to digitally market yourself! A digital marketing business offers much flexibility and it's simple to get started with little investment.
17. Pressure Washing
A pressure washing business is a more traditional, blue-collar business model, with relatively low startup costs and high profit margins. You just need some equipment and a truck or van and you'll be on your way.
Focus on either residential or commercial pressure washing, or both to expand your potential pool of customers. You can start out as a one-person show and hire employees later to expand your business. Prices for power washing run up to $100 per hour, so you can make a good living once you've built your brand. The business has a simple business model and it's easy to get off the ground.
18. Lawn Care
If you like working outdoors, a lawn care business might be right up your alley. Imagine working out in the sun every day while putting good money in your pocket.
You just need equipment and a trailer to haul it, and your lawn care business can start rolling.
You can ensure steady income by offering subscription lawn care plans so you're not constantly chasing new business. It's a seasonal business, depending on where you live, but you can offer snow removal in the colder months to keep money coming in. You can also expand your business to offer more than just mowing, trimming, and weed treatments by getting into landscaping, which will provide another way to make good money.
19. Eyelash Extension
It may sound kind of odd, but eyelash extensions are a niche market in the beauty industry, which is enormous. A niche market can be a great opportunity to start making money immediately, rather than trying to compete in the more mainstream market. You'll need some training, but it's a wise investment as customers pay good money for extensions, around $150 on average.
You could start your business as an eyelash bar, or there is potential to start a mobile service if you have a vehicle to transport your equipment. You could also expand your skillset and offer eyebrow services, boosting your revenue and client base.
20. Construction Company
This idea may sound daunting, but it's not as expensive to get into as you might think — and it makes real money. The U.S. construction industry is worth over a trillion – yes, a trillion – dollars, and even a small residential construction company can bring in seven figures. You'll provide an invaluable service, building dream homes for customers and their families.
You'll need some experience in construction, but once you've got the business up and running you'll hire laborers to do a lot of the heavy lifting. There's a lot of regulatory red tape to wade through, which is where industry experience will come in handy.
21. Trucking Business
If you like to drive and be alone, a trucking business might be a great fit. It takes a significant commitment of time and money if you're not already a truck driver, but you'll get a good return on your investment. It's an industry worth over $700 billion, and you can start with one truck.
If you finance your truck, you could get into the business for as little as $15,000. Later, if you expand your fleet and hire drivers, you could build a million-dollar trucking empire. You'll have to deal with licensing hurdles along the way, but it will likely be worth your while. This is an industry that's likely to see high demand for a long time.
22. Catering
After all the pandemic-driven shutdowns and event cancellations, people are ready to party. Weddings and other big gatherings are returning, and caterers are in great demand. If you have strong culinary skills, catering offers an opportunity to create a brilliant menu for far less than the cost of opening a restaurant. You'll need some equipment and a transport vehicle, but once you're up and running you'll be able to share your culinary talents with the world, bring smiles to people's faces and make good money while doing so.
People are willing to fork out good money for good food, which is why the US catering industry is worth $15 billion. Start out small, working out of your home, then establish a reputation and build your catering empire.
23. Lip Gloss Business
Lip gloss? Yes! More than 120 million women use lip gloss or lipstick every day, so this is a major industry you can get into for less than $1,000. It allows you to be creative with colors and even flavors. You can run the business from home and sell online at a sizable markup. It costs about $2.50 to make one lip gloss, which you can sell for $7 or more.
You can buy a lip gloss starter kits for a few hundred bucks and quickly get the ball rolling. To succeed you'll need a strong concept, good products, an effective marketing plan, and determination, but the profit potential is huge.
24. Dog Walking
What's easier than walking a few dogs? Some people might find it impossible, but for those of you who think it sounds like a snap, this might be the opportunity for you.
Getting started costs next to nothing, and nearly all the money you make goes into your pocket. People spend a ton on their pets, and dog walking services are growing in popularity as part of the $110 billion pet industry. You can charge about $20 per 30-min walk, so if you build up a customer base, you could make hundreds of dollars every day. You do need to have insurance, however, in case a dog is injured or lost. The best part of the business, though, is that if you love dogs, you'll be having a blast!
25. Painting Business
If you like to work with your hands, a painting business offers a wealth of opportunity and can add some color to your life! Most people don't like to paint their own homes, so you could take the burden off them and get paid some decent money. It's a cheap business to get into, and you can make up to $2,000 for small jobs that take one day. Painting is fairly easy work too, so you're not going to break your back — unless you fall off a ladder!
You'll face some competition, of course, but if you do good work you'll soon start to build a reputation. You can also connect with realtors to get referrals to their clients. All you need is some basic equipment, and you can be up and running right away.
26. Car Wash Business
Some people love their cars so much that no price is too high! It's all about keeping their cars in great shape and looking good enough to impress. You can start a simple car washing business for a little money and bring in some cash immediately. You could even make it a mobile business and go to customers' homes to wash their cars. This could really differentiate you in the market as so many people these days want more convenience.
The average price of an exterior car wash is about $10, but if you're a mobile service you could command a higher price, and you could expand your offerings to include car detailing or other add-on services. Your challenge will be the weather, so your business may be somewhat seasonal, but you just need to do a little financial planning for slower periods.
27. Home Health Agency
As Baby Boomers age into retirement and beyond, the number of elderly Americans is growing fast, increasing demand for home health care services. If you're a nurse, why not stop working for someone else and have your own home health agency instead? You'll still get the rewards of caring for people, but you'll make more money. The global home health care services market is worth over $300 billion, so even a small piece of that is a nice chunk of change. You can start as a solopreneur and later use your profits to expand and hire more workers, solidifying your home healthcare empire.
28. Car Rental Business
Before the pandemic, the car rental industry had seen steady growth for more than a decade. It's still a $45 billion industry in the US, and offers countless lucrative opportunities. Of course, it's going to take a bit of an investment to get into, even if you just start with five cars, but you could grow it over time and potentially become the next Hertz.
The average daily rate for car rentals is about $100, so if you have 5 cars to rent, you could make strong daily revenue right off the bat. Eventually, with a fleet of 50 to 100 cars, you'll be seeing some massive dollar signs. Hertz brings in more than $5 billion a year!
29. Animal Rescue
If you're looking to be a millionaire, the animal rescue business is probably not the best choice. This is a line of work that offers other rewards, such as being able to take care of abused and neglected animals, giving them better lives and enriching the lives of the people who adopt them. You can't put a dollar value on all that, but you can make decent money doing animal rescue.
Many animal rescues are operated as nonprofits, which simply means lower taxes and re-investing a lot of the profit back into your business. You'd be performing an invaluable community service, providing jobs, and improving the lives of countless people and animals. Now that's a win-win!
30. Publishing Company
Interestingly, publishing is not an expensive business to get into, particularly if you focus on digital publishing. If you're a writer or an avid reader, publishing offers a plethora of opportunities. The US industry is worth nearly $30 billion and growing, and it's possible to break in and make a tidy profit.
You just need to find a few talented writers and help launch their writing careers. Initially, you can run your publishing business from home to keep your low, and your time commitment can be fairly flexible. It's a rewarding, fascinating, lucrative business that you can start quickly, though you might need a few good literary contacts.
31. Moving Company
Does anybody like to move? It's a lot of work, and usually no fun at all. Which is why the US moving industry is worth nearly $19 billion. The housing market is booming too, which is great news for moving companies. Because of the boom, the industry is expected to continue to grow. You can start with a single truck, hire one worker, and your business will be up and running. That's how Two Men and a Truck started and today they oversee 370 franchises worldwide.
Profit margins for a moving company are high, particularly if you run your company from home. Your services will be in demand, and eventually, you won't even have to do the heavy lifting – you'll just be managing the business and raking in the cash!
32. Bakery
Is there anything better than the smell of fresh-baked croissants in the morning? If you love baking, you could start your own bakery from home and share your tasty treats with your community through a simple website or mobile app. Starting a bakery from home doesn't cost much. You just need baking equipment and supplies.
A home-based bakery will have a high-profit margin, around 70%, so you could make some good money and grab a share of this $12 billion market. If you have a physical location, on the other hand, you could become a staple of your neighborhood – the corner bakery that everyone loves. Either way you'll be spreading goodness and doing what you love.
33. Brewery
Calling all beer lovers! Why not brew it yourself and then toast to all the money that you bring in? Small craft breweries are popping up everywhere, with many doing huge business right away. It's an expensive business to get into, with a low-end cost of around $150,000, but with a strong concept you might be able to find financing. The profit you earn will likely make it well worth the investment.
The US beer industry is huge, worth $120 billion and growing, so if you're able to deliver an appealing brew it might soon become a household name. You'll need some equipment and a location to get started, which is where those hefty startup costs come in. As far as potential, though, the sky's the limit!
34. Phone Case Business
Nearly 6 billion people in the world use mobile phones, and for most of them it's an investment that needs protection. This explains why phone cases are a $20 billion global market. If you're looking for a business that allows you to test your creative talents, a custom phone case business could be just the ticket for you.
You can get a phone case-making starter kit and some design software and start making them yourself, or find a manufacturer to produce your designs. Starter kits cost around $3,500, so it just takes a small investment to get started. The cost to make each phone case can be as little as $2, and you can sell them for around $15, which gives you a healthy profit. Start by selling your cases on Etsy, eBay, and Amazon to build your brand, before eventually selling from your own website and your own shop!
35. Bookstore
You might be happy to know that reports of the demise of the independent bookstore have been greatly exaggerated. While small bookstores have suffered in recent decades, they have made a comeback in recent years due to an outpouring of local support. Many people still love the familiarity and comfort of the corner bookstore, the warm atmosphere, browsing the shelves, and finding a comfy chair in the corner to read in.
Although e-books have become more popular, 60% of Americans reported reading a printed book in 2021. Opening a bookstore requires an investment of about $20,000 or more, but you could create a cozy gathering place your community will appreciate. You can add a café and sell books online to bring in more revenue. If you love books, becoming the proprietor of a beloved corner bookstore could be your dream come true.
36. Box Truck Business
Box trucks offer a variety of business options. You could make deliveries, haul junk, or help people move. You can buy a box truck with a down payment of as little as $5,000 to $10,000, and the revenue potential is enormous. If you do deliveries with your truck, you can earn about $200 a load, and most of that cash stays in your pocket as profit. You could do a combination of deliveries, junk hauling, and moving, and stay busy all the time making real money. You'd have a flexible schedule and run your business from home. Eventually, you could add more trucks, hire drivers, and build a box truck empire.
37. Graphic Design
With a graphic design business, you can help people fulfill their visions and tap into a vast market. The US graphic design industry is worth over $13 billion, so even a tiny slice will make for a lucrative business. If you're already a graphic designer, you'll spend very little money to get your business going. If you're not, you can take online design classes for less than $1,500.
Experienced graphic designers command up to $150 an hour, so if you can get just 20 hours of work per week at the start you'll already be making decent money. Not bad for a business that you can start for a minimal investment and run from home! All it takes is skills, software, quality marketing and a bit of chutzpah, and you'll start designing a prosperous future.
38. Virtual Assistant
A virtual assistant business costs very little to start and can be run from the comfort of your home, which is why it's called virtual. Unseen, distant assistants are becoming increasingly popular in our digital world, and the industry expects stunning 12% annual growth through 2025. As a virtual assistant, you can charge around $25 an hour, and if you have additional skills, such as writing or marketing, you can charge up to $40. All you need is a computer and a knack for organizing tasks and making phone calls, and you can get started. You can work for anyone, anywhere, and for multiple people at one time. Of course, you'll face competition, but if you market yourself well and do good work, you can quickly build a reputation and a legit business.
39. Web Development and Design
If you're a web developer and designer, you know that your skills are in demand. Every business needs a website these days, and the quality of the development and design can make or break a company. If you're not already a web developer, you can learn the skills with online classes, although it's best to have at least an associate's degree. Web design is a massive $40 billion industry in the US, and you could also look abroad for clients. Web development and design costs up to $200 per hour, while designing and developing a single website can run as much as $15,000. Profit margins for your business will be high, so the potential to make good money is huge.
40. Wedding Planning
A wedding planning business is one of the more fun business ideas, especially if you're someone who loves to plan, organize, and coordinate events. Of course, you run the risk of working with bridezillas, but every business has its challenges. Demand for in-person wedding planners has declined in the last decade, but online wedding planning has exploded, presenting a new opportunity. You can make money from wedding planning fees, which run about $75 per hour, and bring in additional revenue from wedding-related advertisers on your site. Startup costs for a wedding planning business are relatively low, so you can get up and running soon and start planning big success.
41. Freelance Writing
Riding the so-called gig economy, the number of full-time freelancers in the U.S. has been growing for a decade and exploded in 2020, reaching almost 60 million. If you have writing skills, you can start a freelance writing business for very little money and command $30 to $100 per hour, depending on your experience. If you have specialized knowledge in an area such as business or finance, you'll be able to command rates closer to the high end of the range and get more gigs. Many online platforms, such as Upwork, FlexJobs and Fiverr, help connect freelancers with jobs. Using those sites is a great way to find your initial clients, before using those clients to get referrals and build your business, and your brand.
42. Professional Organizing
People have a lot of stuff, and some people have way too much. That's where professional organizers come in, and why the US home organization industry is worth $12 billion and growing. You can start your own organizing biz for next to nothing and start rearranging closets, offices, garages, and basements into well-ordered and aesthetically pleasing spaces. You can charge $500 or more per job, once you start marketing yourself and build up a reputation. This is another great way to make money running a business from home, with flexible hours and taking the jobs you choose.
43. Online Course Business
If you have experience teaching or an area of expertise, you could start offering online courses. The global e-learning market is worth an astounding $100 billion, as more and more people look to further their education from home on their own time. To start your online course business, you don't have to develop your own platform, which would be very expensive. Many platforms out there, such as Udemy, SkillShare, and MasterClass, allow you to upload your courses and start bringing in revenue. You can just create your courses from home and make them self-study – which is what most students want. The key is to offer courses based on the subjects that are most in demand, such as business and IT courses. That's how you'll start making the big money.
44. Delivery Service
People are staying at home more than ever these days, which means they need more deliveries. Even with a small vehicle, you could start your own delivery service from home, do local deliveries for top tech firms like Uber, Amazon, and DoorDash. You're not going to compete with UPS or FedEx, but you definitely can start making good money within a few days. Local US delivery has grown steadily over the last decade and is now worth over $130 billion. A solo delivery service usually brings in $30 an hour, which comes to more than $75,000 in annual revenue if you're willing to work 10-hour days, five days a week.
Whether it's online purchases from local stores, food deliveries or courier, the opportunities are endless. You just need a vehicle and you can be off to the races — and the bank!
45. Tutoring Business
If you're a teacher or have significant knowledge in certain subjects, you could start a tutoring business, either in person or online. Online tutoring is becoming more and more popular, so an online tutoring service might be your best bet. The global tutoring industry is worth over $90 billion, so you could grab a piece of that pie and make real money. It doesn't take much cash to get started, and you can charge around $50 for each 1-hour session. For more specialized tutoring, you could earn up to $100 per hour.
An online tutoring business also offers opportunities for expansion. You can hire tutors in various subjects and watch even more revenue roll in. You could eventually build your business into a huge company and improve education throughout your city and beyond.
46. T-shirt Business
This is a simple business idea for creative people. With a T-shirt business, you simply design the T-shirts, have them made for about $5, and sell them for $20 or more. You just need to start with a website and some inventory. Or, instead of using your own site, you could sell them on a major ecommerce platform like Etsy or Amazon.
You can run your business from home and grab a piece of this half-billion-dollar industry. Of course, you'll face huge competition, but if you come up with unique designs, your business could really take off. If you try to capitalize on trends by getting in early, you could grow your business very quickly. For example, take a trending hashtag or TikTok video, put it on your shirts, and bam! The sales could start rolling in.
47. Culinary Classes
A culinary class business offers a variety of possibilities. If you have culinary talents, you could share them by offering classes from a rented facility, holding private classes in customers' homes, or even creating online classes from your own kitchen. Culinary classes are a $2 billion industry, so there is real money to be made. The average price is $45 per hour, and if you offer private in-home classes, you could charge more. You don't need much money to get started, but you will need to market yourself. If you have a professional culinary background, you'll of course have more credibility, but it's not a requirement. You just need to use your culinary skills and prove them by teaching people to make delicious creations.
48. Accounting
If you're a CPA working for a firm, why not start your own business and take control of your career? If you're not a CPA but have financial and bookkeeping experience, you could start a firm offering more basic accounting services. Accounting is a $120 billion industry in the US, and customers are willing to pay $30 to $300 for accounting services, so the opportunity is real.
You can run the business from home, helping people with their taxes via online calls and home visits. If you decide to have your own office, your profit margins will be lower, but you'll have more professional credibility. If you're not a CPA, your services will be somewhat limited, but you can still charge good rates for bookkeeping services.
49. Fitness Business (Online Personal Training)
Is there anything that can't be done online? Online fitness apps, like CorePower, Peloton, and Daily Burn, are exploding these days, and this $1 billion industry is expected to grow a stunning 17% annually through 2030.
If you're a fitness guru, you can start an online personal training business and deliver gym-quality workouts to clients via a common video app like Zoom. You could eventually develop your own app to grab more of the market. Personal trainers can charge $50 to $100 an hour, so if you start an online personal training business you can make good money from your home. A little marketing could go a long way toward getting you referrals. And if you become a certified personal trainer, you'll get even more business due to the added credibility.
50. Clothing Boutique
Are you a fashion lover with an eye for trends? A clothing boutique could be your ticket to a fun and profitable business. Many people love shopping in intimate boutiques rather than large impersonal shopping malls, making the clothing boutique industry worth over $18 billion. You just need a great location, a good eye for what's hot, and a bit of business savvy. You'll need some cash to get your space ready and build up some inventory, but markups on clothing are high so the profit potential is real. Boutiques tend to have higher prices too, and 10 $200 sales per day adds up fast! As an added bonus, you get to shop for a living and you'll meet lots of interesting people while making good money.
51. Winery
Who doesn't love wine? Wine is a $400 billion global industry, and margins are high. The hitch is that starting a winery costs serious dough. It's very pricey if you grow your own grapes and make your own wine since there is a lot of expensive equipment involved, not to mention the cost of the land. A better option is to partner with an existing vineyard to buy the grapes you want and have them produce the wine for you. Then all you do is brand it and sell it as your own. It will take some time to build your brand, so you'll have to spend on marketing, but eventually you can make real money. You can sell it in your own shop, online, or to retailers at wholesale prices. Whichever route you prefer, the potential is there to craft something worthy of a toast!
52. Car Dealership
The U.S. car industry is worth a whopping $1 trillion. Starting a car dealership sounds like it would be expensive, but you could start small for around $30,000, focusing on used cars. To start a new car dealership will cost upwards of $100,000, but why not start small and grow over time? You could work by yourself at a small dealership and maintain a 40% profit margin. Clearly, in a trillion-dollar industry, lots of people are making money, and you could be one of them. You could grow your dealership over time using your profits, and someday have a whole acre of cars for sale. It's a simple business model – you just need a lot and a few cars to get started.
53. Sticker Business
This may sound odd, but stickers are hot! Many major brands have launched sticker campaigns, including Calvin Klein and Coach. It's a surprisingly large industry, coming in at $190 billion globally. You could run a sticker business from home, either with your own printing equipment or by outsourcing the printing. It will cost less to start if you outsource the printing – you can get started for about $5,000. If you want to set up your own printing operation, the equipment will cost you about $10,000. You can sell single sheets of stickers for an average of $3.36 and as a solopreneur have a profit margin of about 85%. If you sell just 1000 sheets a month, you'll have $40,000 in annual revenue. Not bad from stickers!
54. Solar Farm
A solar farm is a large field of photovoltaic panels that draws power from sunshine and sells it to the local energy grid. If you have a piece of land, at least 6-8 acres, you can install the panels for about $1 million and make a few hundred thousand dollars a year in relatively passive income. If you don't have a million dollars laying around, however, there is an alternative! You could lease your land to your local utility company, which would then build and maintain its own solar farm and pay you a share of the revenue. You should be able to make about $2,000 a year per acre, so if you have 8 acres, you'll make $16,000 a year for doing absolutely nothing. Of course, you have to have land in a location that is desirable to the utility company, but if you do, it's a great way to make passive income.
55. Makeup Business
The US makeup industry is worth a massive $50 billion. With some relatively simple equipment and materials, you could design and manufacture your own makeup at home and sell it online. You'll need about $10,000 to get started, but if you can sell 10,000 products annually at $6 each, you'll make a pretty penny. You will have to deal with Food and Drug Administration (FDA) and the Food and Cosmetics Act regulations, which means that your ingredients and products will have to be tested, but once you clear those hurdles, you can just sell, sell, sell. You can grow the business over time and eventually have your own production facility and staff, and really ramp up the profits.
Other Business Ideas