Back to Business Ideas Categories
31 Home Business Ideas
Written by: Esther Strauss
Esther is a business strategist with over 20 years of experience as an entrepreneur, executive, educator, and management advisor.
Edited by: David Lepeska
David has been writing and learning about business, finance and globalization for a quarter-century, starting with a small New York consulting firm in the 1990s.
Updated on October 2, 2023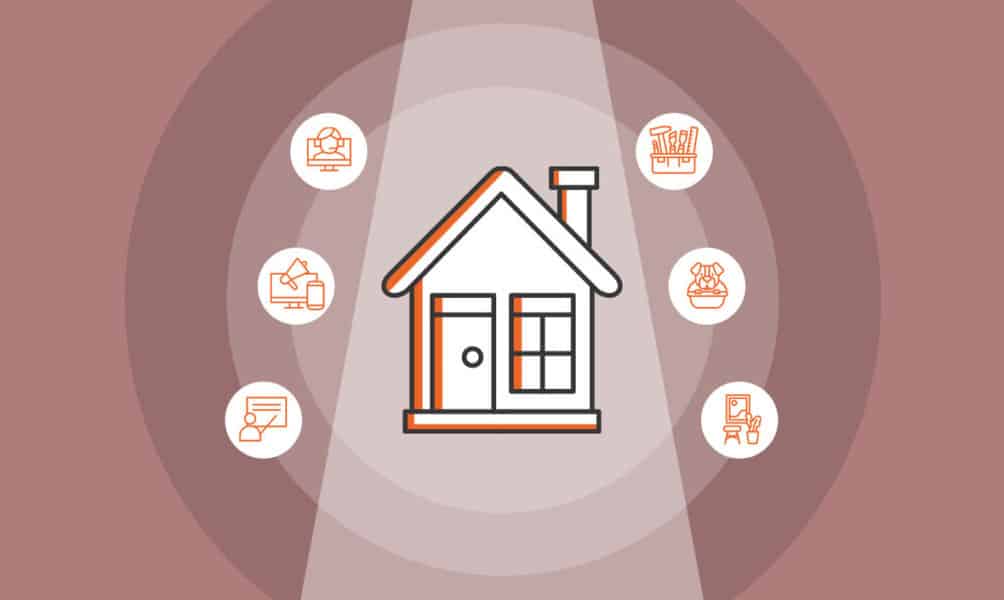 31 Home Business Ideas
Digital Marketing Service
Social Media Management
Tutoring
Online Courses
Dropshipping
Online Resale
Translation Service
Home Decor
Blog
Consulting Business
Videography
Subscription Box Business
Dog Grooming
Business Coaching
Craft Business
Virtual Assistant Service
Computer Repair
Graphic Design
Medical Billing and Coding
Sewing Business
Shirt Printing
Art Gallery
Publishing Company
Etsy Shop
Web Hosting Service
Project Management Service
Freelance Writing
Web Design
App Development
Real Estate Investment
Bitcoin Business
Even with the lifting of pandemic lockdowns, many people still choose to stay and work from home. So if you're thinking about ways to earn money from home, then it's time to consider starting your own home-based business.
You can start a blog, although it takes time before you can earn cash from it. If you have the perfect recipe, you can start baking and sell cakes, cookies, and pies. You can also do some needlework and sell your products online. Take a look at our home business ideas and see if anything inspires you.
1. Digital Marketing Service
With many people staying at home and working remotely because of the pandemic, companies have also gone online and undertaken digital marketing initiatives to keep their target markets engaged. Global digital marketing is booming right now, and expected to more than double to $786 billion by 2026.
If you're looking to start your own digital marketing business, you're in luck. There has never been a better time to do it. Just catch up on the latest industry trends and know the steps in setting up a business. Keep in mind that since this is a relatively new industry, there are no concrete guidelines for success, but some insights into how other companies grew their own businesses can be helpful. Read and learn everything you can about the business before uploading your first social media post or your first digital ad. Once you've done that, you should be able to get the hang of digital marketing!
2. Social Media Management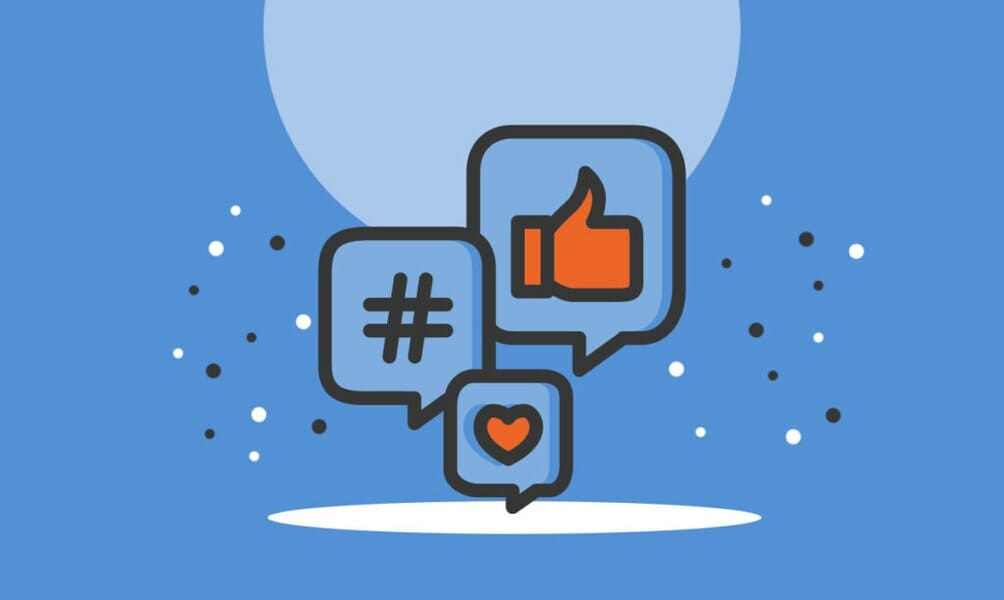 Social media is among the world's fastest-growing industries, with its 20% annual expansion in the last five years expected to increase to stunning 25% annual growth through 2026. By then it will be nearly a trillion dollar industry, which means that now is a great time to get in on the action and ride this wave.
Starting a social media business can be as simple as starting a blog about the media industry on LinkedIn or as complex as creating a fully-fledged Instagram business with lots of people using your content and products. With any social media business, the marketing will be absolutely crucial. The primary goal will be to connect with your target audience on the relevant platform. This means that before you even get started, you should do some research and experimentation to decide which platform and its user profile best fits you and your interests. From there, you'll just need to find your niche to start building a respected brand.
3. Tutoring
Do you have an area of academic expertise? Maybe you're great at math, deeply familiar with science, or obsessed with language and literature. Even if you're not a subject expert, but simply good with children, now's a great time to consider starting a tutoring business.
The industry took a hit during the pandemic, but today many tutors are embracing virtual instruction and tutoring is expected to see steady growth in the years ahead. As a result, you're now able to run a tutoring business almost entirely from home, all while helping children to learn and excel and making a good living.
Starting a tutoring business is not terribly complicated. If you have teaching experience or some proof of your expertise, you mainly need a good computer and you can start offering your services on a variety of online platforms, like ClubZ or eTutorWorld. With a bit of marketing on social media, you should be able to attract a few clients and start building your tutoring empire.
4. Online Courses
Thanks to video conferencing apps, e-learning and online courses are becoming more popular and seeing explosive growth. The global online courses market exceeded $250 billion in 2020. It is expected to expand four-fold and reach $1 trillion in revenue by 2027. If you're an expert in a certain field, then you can start an online courses business and help educate the world while making some cash.
Before you can launch your business, it's important to keep yourself updated with the latest trends such as the use of artificial intelligence and virtual reality in conducting online classes. Integrating these in your online course programs and providing engaging content can spell the difference for your business.
You can start small and run your business from home. You just need a PC or mobile device, fast and reliable internet connection, a compelling website, and a creative marketing plan to attract clients. With these in place, your online courses business will surely attain success.
5. Dropshipping
Dropshipping is an increasingly popular business model in which online stores sell products without carrying inventory. Instead, when the shop owner receives an order, she simply contacts the supplier and relays the product order, which is then shipped directly to the customer. Already, advanced dropshipping apps like Oberlo have begun to emerge, allowing business owners to simultaneously offer a variety of products from several different suppliers.
The market is growing fast and offers great opportunity for the bold entrepreneur. Yet because a dropshipping business is relatively easy and inexpensive to launch and operate, the competition is getting intense. In order to stand out, your dropshipping business will need to offer either uniquely appealing products or, more likely, a one-of-a-kind customer service experience, from order placement through delivery. 
6. Online Resale
Want to talk about a booming industry? In the coming years, apparel resale is expected to grow 11 times faster than the overall clothing industry, with most of that growth happening online. One reason is that Gen Z'ers and Millennials prefer sustainability, thrifting and throwback trends. Another is that the resale industry sources its goods domestically and as a result is not facing the same supply chain issues as major retailers.
The big question is how you'll go about reselling your goods. One option is to rely on major online marketplaces like Etsy and eBay. Another is to partner with resale-focused sites like ThredUp. A third is to create your own resale website. The advantage of this option is you'll be able to express your own sense of style and build your own brand, while the downside is the added expense.
Whichever route you choose, as long as you have reliable access to quality goods for resale and continue to provide strong service, you're likely to keep that cash register ringing.
7. Translation Service
Demand for translation services is expected to grow as more companies seek to capture or increase their share of the global market. In the US, more than 10,000 new jobs for interpreters and translators are expected each year through 2030. They translate documents, localize websites, and interpret speech from one language to another, including sign language. If you're thinking about starting a translation business, you're not alone. But if you have the skills and the right talents and tools, you could edge out the competition.
In this internet age, finding translators who can work remotely across the globe has become easier. Promoting diversity among your staff could also be good for your business because you'll be able to offer translation services for more languages. Do the paperwork to register your business, keep yourself updated with the latest technologies, promote your services, and you should be able to gain traction as soon as you start operating.
8. Home Decor
If you have a creative mind, starting a home decor business can be the perfect career choice for you. It may seem daunting as you'll be competing with big companies like IKEA, Wayfair, and Bed Bath & Beyond, but your business can thrive if you play your cards right. The home decor industry in the US has been expanding steadily, with total revenue expected to cross $200 billion in 2024.
You'll need to make a significant investment if you decide to put up a brick and mortar shop. An option is to run your business from home and sell your merchandise through online marketplaces to reduce your startup and overhead costs. You'll still need to register your business and comply with other legal requirements. It's important to keep up with the latest trends and be innovative in promoting your products to make them stand out in a crowded marketplace. With a creative marketing strategy and a lot of hard work, your home decor business can be very rewarding.
9. Blog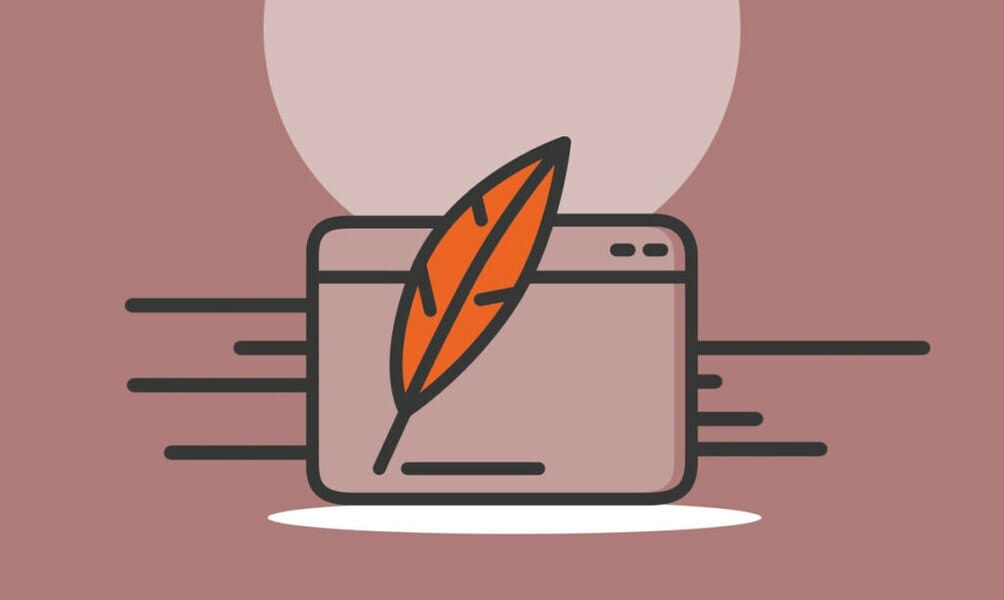 In the podcast era, you might have thought that blogs had gone out of style. You would be wrong. The internet is home to more than 600 million blogs, more than 2 million blog posts go online every day, and after years of steady growth, the US is home to about 32 million blogs. Substack, the blog and newsletter platform, recently passed one million subscribers. As a result, there is real opportunity for a bold entrepreneur looking to start a blog business and get in this massive market.
It requires minimal investment. All you really need is a reliable computer and decent wifi. The major hurdle is coming up with a concept, an objective or mission for your blog business. You might choose generating funds to feed hungry children or delivering crucial news to the people of your city or state. Once you've found your niche, you'll need to reach out across your network, LinkedIn, Facebook, Instagram and beyond, looking for all those who write on related subjects and asking them to get on board. You could offer discounts, incentives, or rewards to sweeten the deal.
Once a couple of accomplished bloggers sign on, the paid advertisements will start rolling in and you'll be on the road to success in the blogging business.
10. Consulting Business
Business is revving back up as the pandemic recedes, and one of the industries best positioned to take advantage is consulting, which is worth more than $250 billion in the US and recorded strong growth in 2021. If you have an area of expertise — finance and budgeting, technology, operations, or management — you could start up your own consulting firm and help businesses improve their efficiency and profitability while also making a good living.
Starting a consulting business is difficult, and will require hard work and determination, as well as a decent amount of red tape. Beyond building up a strong network and reliably providing value to your clients, a key element of your success will be understanding what sets you and your firm apart from your competitors and finding ways to promote that message to your target market and deliver on your promise. Accomplish this and you'll soon build a reputation and, with a bit of luck, seven-figure revenues.
11. Videography
More than 8,000 job openings for film and video editors and camera operators are projected in the US each year through 2030, making this one of the fastest growing employment sectors. Globally, the massive film and video market is predicted to double by the end of this decade. If you have video production and editing skills, you might consider setting up a videography business. With the increasing use of videos in the digital marketing landscape, there will probably be no dearth of opportunities for you.
Starting a videography business is not easy, but it's not impossible either. First, it's important to develop your brand and come up with an attractive business name and logo. Next, you must invest in the right cutting edge equipment and keep yourself updated with the latest technologies. To promote your brand, you can set up social media accounts, make video samples and develop a website. Finally, tap into your creativity to propel your business to the top. Grab that opportunity to make a profit now!
12. Subscription Box Business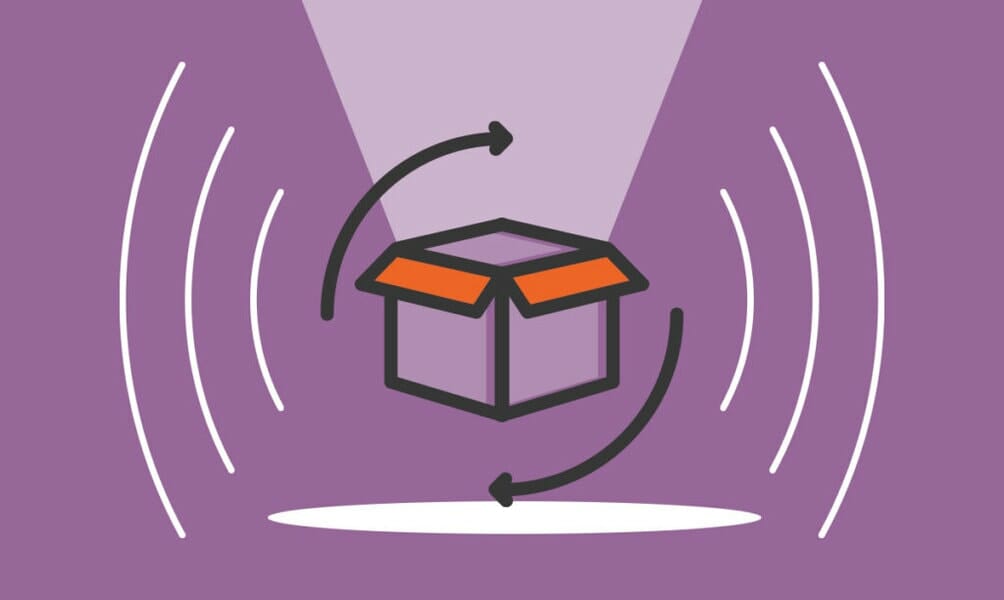 Who doesn't love package deliveries? That's why Amazon's grown's so fast, and why subscription box services, which entail the recurring delivery of niche items like organic fruits or handmade clothing, have emerged so quickly. A decade ago the fledgling subscription box industry took in about $57 million in revenue. Today it's worth nearly $20 billion, and its spectacular growth is expected to continue through 2027.
You could start your own subscription box business and provide excellent products to customers who appreciate them while grabbing a share of this booming market. You could offer a wealth of products, from food and drink, to grooming, hygiene and fitness, clothing, books, pet supplies and more, and then let customers curate their own deliveries. Or you could focus on a single product line, such as New England jams and jellies, and fill each delivery box with a surprise gift.
To get started, research the subscription box market, find out what's doing well and keep your eye out for a market gap to fill. Once you've found a fantastic supplier, you'll be on the road to subscription success!
13. Dog Grooming
Most dog lovers call themselves fur parents and regard their pet dogs as their children. This pet humanization trend is driving rapid growth in the pet care industry. If you love dogs and are looking to tap into this lucrative market, then consider starting a dog grooming business.
Dog grooming is part of the pet grooming and boarding industry, which is valued at almost $9 billion in the US in 2022. The market grew steadily, although marginally, in the pre-pandemic years and surged when more people adopted pets to cope with the pandemic lockdowns.
Before you launch your business, it's important to learn dog grooming skills, such as cleaning, styling, and identifying any potential health issues. You can take a dog grooming course, which often comes with an apprenticeship program. When you're ready, you can start running your business from home to keep your startup costs to a minimum. But it's to your advantage to come up with a creative marketing strategy and set aside funds to implement this in order to find clients. Good luck!
14. Business Coaching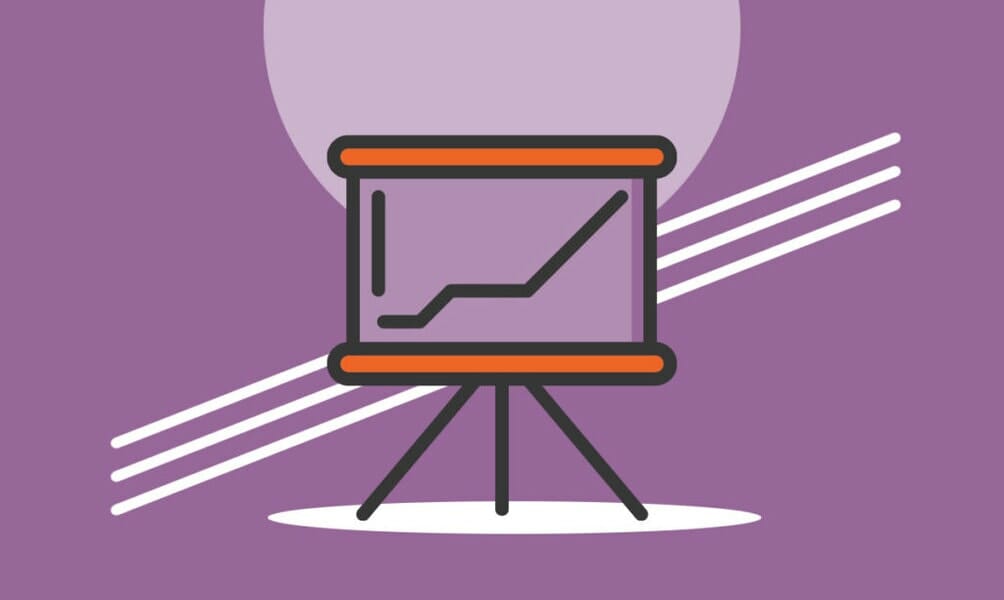 Not long ago, there were only a handful of coaching firms in the United States. Today there are more than 2,200 and the coaching industry is worth more than $11 billion and still seeing strong growth. Americans have learned to appreciate the value of good insight and planning, particularly when it comes to major decisions involving their finances, career and personal matters.
If you have expertise in any of these areas, you could start your own coaching business and help people lead more fulfilling lives while grabbing a slice of this fast-growing market. It's easy to get started. You just need a reliable computer, some relevant experience and a strong marketing campaign, highlighting your skills on social media and beyond.
The challenge will be attracting and maintaining clients, so you'll need to find a way to stand out from the coaching crowd and prove your worth. A great website will surely help.
15. Craft Business
Do you have a creative hobby? If it involves some sort of craft, you might want to consider turning your favorite at-home pastime into a business, and potentially a major revenue stream. With people stuck at home for months on end looking for something creative to do or something interesting to buy, the arts and crafts industry has exploded since the start of the pandemic. In 2020 alone, the revenue of the leading online arts and crafts marketplace Etsy more than doubled, to $1.72 billion. That means right now is a great time to start your own craft business, provided people with wonderful products and ride this wave to prosperity.
You'll be your own boss, working at home at times that are best for you. You'll be able to embrace and express your creativity, producing goods that could be sold around the world. But you will need to decide which products to focus on. This could be anything from crocheted blankets and clay jewelry to embroidered handkerchiefs and knit hats. Whatever you choose, be sure to research what's already out there and offer a unique twist on existing products. Building a strong brand will be key to the success of your craft business.
16. Virtual Assistant Service
The job didn't even exist 20 years ago, but now, thanks to new technologies and the sharp increase in remote work during the pandemic, the virtual assistant industry is booming. After years of strong growth, the market is expected to be worth more than $4 billion by 2025. That means now is a fantastic time to start your own virtual assistant business.
To be clear, we're talking about a human, not a digital or AI-powered, assistant, who provides administrative, technical, and creative services to clients remotely, via the internet. If you have a strong business skillset, you can get started with a minimal investment and run the company out of your own home while serving clients anywhere in the world. You could also add more skills over time, increasing your revenue streams and the rates you're able to charge.
With hard work and a bit of luck, you'll soon be helping businesses run more smoothly and efficiently while making good money for yourself.
17. Computer Repair
Businesses stand to lose customers and important data whenever their computer systems are down. Properly maintaining computers through regular cleaning, hard drive updates, and virus prevention can prevent breakdowns and extend a computer's shelf life to up to eight years, computer security firm Norton says.
That's why demand is high for computer maintenance and repair services. The US computer and electronics repair industry is valued at $19 billion. If you're knowledgeable about computers and have troubleshooting skills, consider starting a computer repair business.
This type of business can be run from home, with minimal startup and overhead costs. But you'll still need to register your business and comply with applicable regulations. Obtaining certifications on top of a bachelor or associate degree will increase your value and attract more clients so it's wise to apply for these. Computer repair technicians mostly study computer science, IT, or computer information systems. It's also important to be abreast of the latest trends. With your impressive skills, you'll be making big profits in no time.
18. Graphic Design
Strong graphic design is a crucial element of nearly every business's branding and marketing strategy, which is why it's always in great demand. After years of steady growth, the US graphic design industry is worth nearly $14 billion and offers real opportunity for the bold entrepreneur. You could start your own graphic design business from home and work with clients around the world, generating good money and turning your creative passion into a successful career.
You will, however, need to have a strong creative streak and some skill and experience with graphic design software and tools. If you don't have a related degree, you could brush up on your graphic design skills by taking courses at an online platform like Udemy. Next, it's a good idea to research the market, see what sort of graphic design is trending lately, and keep an eye out for a market gap that might fit your skillset.
Understanding and clarifying what you will offer, which businesses you are targeting and how you'll stand out from the competition will be crucial elements to your success.
19. Medical Billing and Coding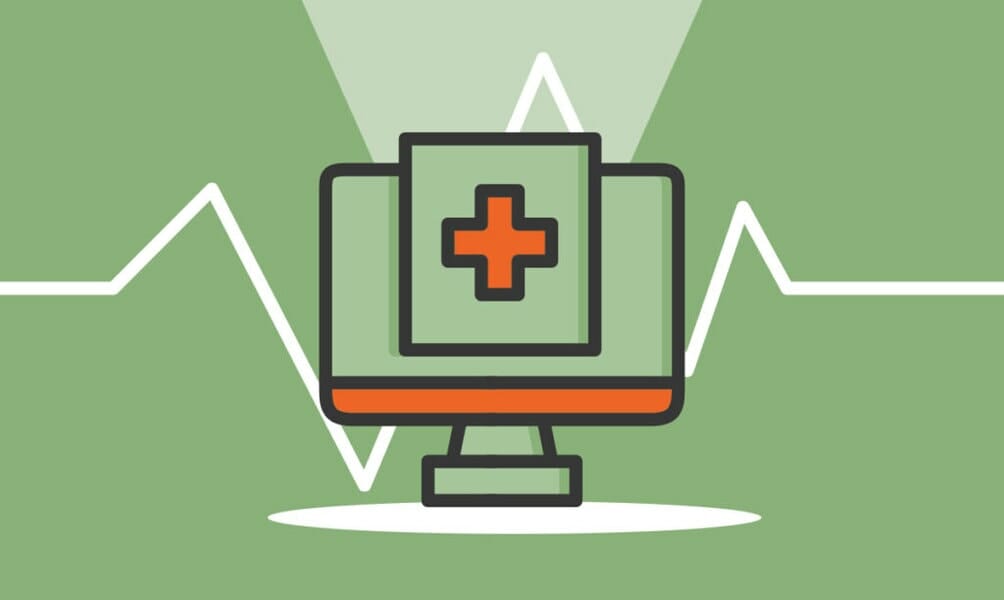 Many health care providers are outsourcing some business functions, such as medical coding. If you're a certified medical coder, why not start your own medical billing and coding business? It's something that you can do from home so your overhead costs will be minimal, and it's a growing market with plenty of opportunities due to the pandemic. The medical coding market in the US is predicted to grow 8% per year and pass $30 billion in revenue by 2028.
So, if you are ready to get started, make sure you have the required certifications to operate a medical billing and coding business. A medical coder translates reports of a patient's visit into payment codes, which are then used as the basis for the medical bill or insurance claim. This is not an easy profession to make a living off. It's important to abide by national standards to protect patient information and other regulations. With proper training and hard work, you can make your medical billing and coding business successful.
20. Sewing Business
With so many ready to wear clothes available in the market, you'd think a sewing business would no longer be viable. But the cut and sew apparel manufacturing industry in the US has steadily grown, although marginally, in the last three years. The market was estimated to be worth $2 billion in 2021 and is expected to bounce back as consumer confidence improves further in the next few years.
When starting a sewing business, keep in mind that there are a lot of other services you can offer. You could provide alteration services, or hold sewing lessons. Besides the usual pieces of clothing, you can also make pet clothes and accessories, or some home decor. Here are some profitable sewing business ideas. It's important to register your business first and comply with all regulatory requirements. Once you've hurdled that, you should go online and harness your digital marketing skills to promote your business. With the right skills and hard work, you'll be making money fast from your sewing business.
21. Shirt Printing
Shirt printing is a lucrative industry that continues to grow in popularity especially among the young population. If you're looking for a new business opportunity, look no further than a shirt printing business. The global custom tshirt printing industry is anticipated to grow steadily and approach $8 billion in market size by 2028. Rising disposable income and increasing preference for customized shirts are expected to drive growth.
Anyone can start a shirt printing business. But in order to succeed and grow your business, it's important to be knowledgeable in silk screen printing and updated with the latest printing technology such as direct-to-garments, sublimation, and more. You may come up with packages that already include the shirts as well as the design and printing services for the convenience of your customers. Another way to do it is to come up with your own designs and sell shirts with these designs. With the right skills and resources, you can build a successful business.
22. Art Gallery
Are you passionate about art? If so, now might be the right time to follow your dreams and open an art gallery. The US art dealers' market is worth $9 billion and growing, so the opportunity is there for the taking. Getting started isn't as easy as drawing a stick figure, but nor is it as difficult as painting the Sistine Chapel.
First, you'll need to decide which type of art you'll focus on. It should be a genre that's personally meaningful to you. Maybe you're into 20th-century Russian art, or contemporary South American artists. Or maybe you'd prefer to highlight up-and-coming artists from your area. Alternatively, you could embrace several of these options, but it tends to be better for a gallery to build a brand focused on a certain concept or genre.
Once you've nailed down your concept, you'll just need to rent out a good space, start reaching out to artists and collectors and, last but not least, launch a major marketing blitz to promote your first show. Good luck!
23. Publishing Company
Books give you knowledge and life lessons, provide entertainment, enhance your imagination, and record important memories of society. Some books are better than others, though. If you love books and you want to have control over the type of books that see print, why don't you start a publishing company?
The US publishing industry has yet to recover from the pandemic slump, but it remains a huge market with revenue exceeding $30 billion, according to market analyst IBISWorld. Besides publishing, publishers also take care of book editing, design, illustration, and distribution.
There are segments that are still performing well such as educational books, scholarly publications, and ebooks. German data firm Statista predicts the ebook market to grow 17% per year and approach $7 billion by 2025. It's a wise choice to stick to these segments and start publishing ebooks first. You can do so on self-publishing platforms such as Amazon's KDP, which claims to sell more than eight in 10 ebooks sold worldwide. Good luck!
24. Etsy Shop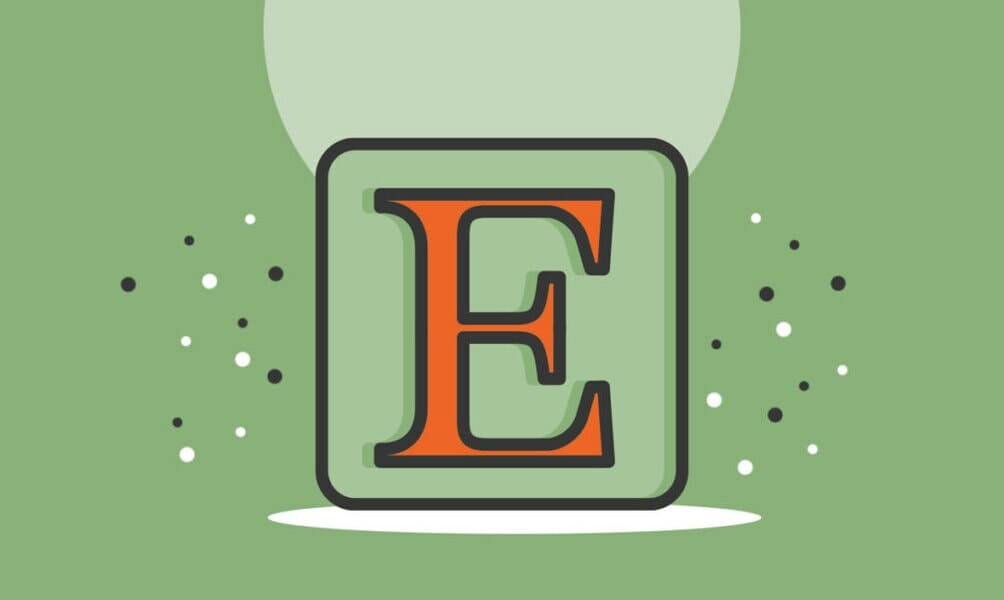 Ever since the pandemic forced everybody to stay at home, millions of people have tapped into their arts and crafts skills, driving a massive boom in handmade goods. The online marketplace Etsy has been the main beneficiary: its revenue doubled in 2020 alone, to more than $1.72 billion.
If you have a hobby or craft skill — such as sewing, crochet, vinyl cutting, jewelry-making, woodworking, or screen printing — you could start your own Etsy business and give people fun products while doing what you love and making good money! What's wrong with that?
You'll also be able to work from home, and work the hours you choose. One good way to get started is to visit Etsy and review the product offerings looking for a market gap in your area of expertise. Once you've found your niche, you'll be on the online highway to success!
25. Web Hosting Service
Are you looking to start your own web hosting business? If so, you're in luck!
Nearly every business in the world needs its own website these days, which is driving sharply increased demand. In fact, the global web hosting industry is expected to triple by 2028, reaching $267 billion in revenue. This is one of the world's fastest-growing markets, and you could get it now and ride this growth wave to serious success.
First you'll probably want to brush up on your know-how, and there are lots of free and affordable online courses out there to give you a good grasp. Next you'll likely want to hire a technician or two to do the heavy lifting of web hosting and website services. Finally, before you start marketing your services, you'll want to make sure you've got all the required licenses and certifications.
Now you're ready to start hosting websites and providing a crucial service to countless businesses.
26. Project Management Service
Demand for project management skills is growing across several industries such as IT, manufacturing, construction, defense, publishing, and even healthcare. Online recruitment platform Zippia says nearly 47,000 job openings for project management professionals are expected to be created through 2028. If you're thinking about starting a project management business, you're on the right track. It's a great way to start your entrepreneurial journey and make big profits.
Generally, a project management business oversees the implementation of a project and makes sure the goals are achieved within a certain time frame and based on the allotted budget. Your business will be in charge of complying with the regulatory requirements such as the conduct of an environmental impact study and detailed engineering design study as well as the filing of applications for permits and licenses. As project manager, you'll need strong organizational, business, analytical, communication, and problem-solving skills. It's to your advantage to obtain certifications to prove you underwent training and learned these vital skills will add value to your project management business.
27. Freelance Writing
In this age of social media and digital marketing, opportunities abound for skilled and creative writers who can connect to any audience. In the US, employment of writers and authors is projected to grow nearly 10% per year through 2030. If you're looking to capitalize on your writing skills and creativity, you might want to consider setting up a freelance writing business. You could write or ghostwrite for magazines, books, blogs, organizations and corporate clients.
There's nothing easy about freelance writing, though. You would be competing with millions of writers on known freelancing platforms so you'd have to work first at establishing your brand as a writer. Create a blog or a website, set up an account on social media and networking platforms, and connect with other writers to find your first client. It would take a lot of hard work, patience and dedication for you to succeed. But once you start to find some clients, you can expect to land more contracts.
28. Web Design
Do you know of any legit business that doesn't have a website? That's right — in today's digital world, businesses need to have a decent website if they expect to be taken seriously. That's why web design is a $40 billion industry that's seeing steady growth as the number of new US businesses hits record highs. All those new companies will need websites, which means right now is a great time to start your own web design business and design a bright future.
First, if you're not already an established graphic designer, you will need a bit of training. But there are many helpful options out there, including online educational platforms that offer subscriptions that allow you to take as many classes as you want. Alternatively, many universities offer affordable website design certification courses. Once that's sorted, the next crucial step will be building your own website, which has to be fantastic or nobody will trust your skills.
With some quality social media marketing, you should be able to rope in a client or two. Impress them and you'll be on the road to design success.
29. App Development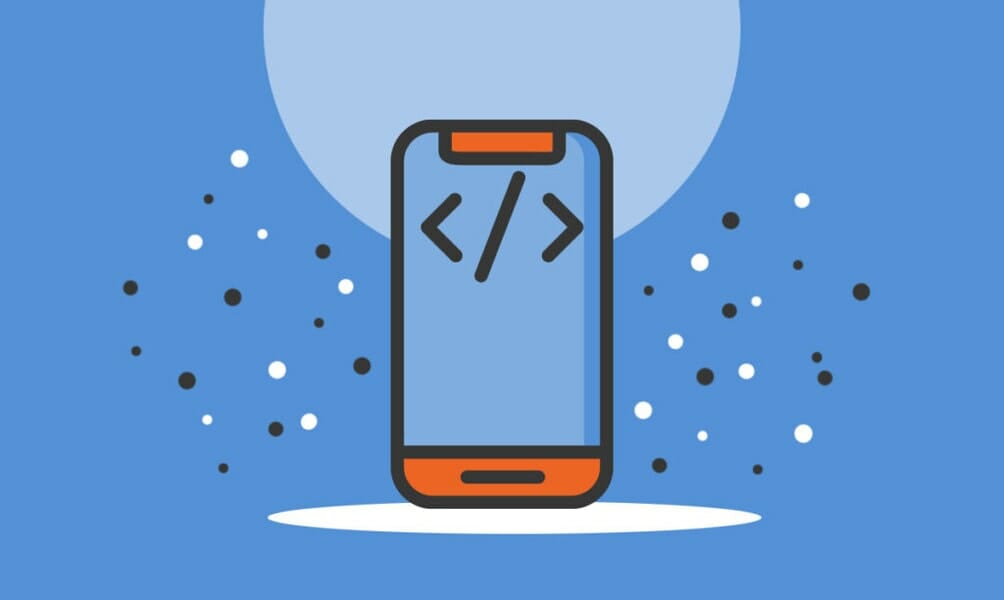 Did you ever think about how often you use mobile apps? Probably many times a day, which is why apps are among the world's fastest growing industries. The global app market is worth more than $465 billion and expected to expand nearly 40% by 2026. If you have some tech skills, you could start your own app business and ride that growth to great success.
Getting there, however, will not be as easy as unlocking your phone. First, you'll need a great idea for your first app. If you've already got that, you'll need to do the build out and coding, then have the app vetted and approved by major app outlets, like Apple and Google. And that's when the real work begins — convincing smartphone owners that your app is more appealing and valuable than the millions of other apps competing for their attention.
You might think that's the easy part, but many entrepreneurs make that same mistake. Even the most brilliant apps need a well-executed marketing strategy to take off. Any fool can make an app. The hard part is getting people to use it.
30. Real Estate Investment
While the pandemic destroyed many industries, it drove the real estate market into a record-setting boom, as millions of people sought to secure a safe long-term home or move out of crowded cities, creating a $500 billion industry. US real estate prices hit record highs in 2021 and the strong market has held steady in 2022, so now is a great time to get in on the boom, help people find the home of their dreams and make a good living at the same time.
When it comes to making money, real estate ranks among the more sound investments because a piece of property is almost guaranteed to appreciate over time. If you're looking to get into the real estate game, you should know that it's probably not as hard as you think. If you're looking to be an agent or broker, you'll need to do some studying and get your real estate license. But if you're more interested in investment and possibility property management, no training or certification is required. What is required is a significant amount of capital and a good eye for value.
You could start by researching your local market. When you see a home or two offered at below-market rates, that may be opportunity calling your name. But be sure to do your due diligence before taking the plunge and starting a real estate investment business.
31. Bitcoin Business
With bitcoin and other cryptocurrencies surging in value, a lot of people are setting up trading businesses. Bitcoin, the dominant player in the cryptocurrency market, has a massive market capitalization that has been growing steadily since 2013 and reached around $600 billion in June 2021. Majority of bitcoin ATMs are in the US, but no single bank or institution controls this network. If you're thinking about starting a bitcoin business, this is your opportunity.
It may seem complicated, but you just need to follow some steps to set up a bitcoin exchange. You will need a cryptocurrency exchange account, personal identification documents, a secure internet connection and a method of payment like bank accounts, and debit and credit cards. Be mindful of the risks, though, because your account may be compromised without proper storage and security measures. Bitcoin and other cryptocurrencies are also highly volatile, intangible, and uninsured. They can be used for criminal and illegitimate purposes, so it would be wise proceed with cautious optimism.
Comments