Back to Business Ideas Categories
25 Etsy Shop Ideas
Written by: Carolyn Young
Carolyn Young is a business writer who focuses on entrepreneurial concepts and the business formation. She has over 25 years of experience in business roles, and has authored several entrepreneurship textbooks.
Edited by: David Lepeska
David has been writing and learning about business, finance and globalization for a quarter-century, starting with a small New York consulting firm in the 1990s.
Updated on April 26, 2023
25 Etsy Shop Ideas
Candle Making
Crafts
Resin Art
Beauty Supplies
Stickers
Crystals
Sewing and Garments
Crochet
Balloons
Essential Oils
Vinyl Cutting
Mug Printing
Bracelets
Sea Moss
T-shirt Printing
Bath Bomb
Pottery
Gift Wrapping
Lipstick
Embroidery
Gift Basket
Glitter
Sunglasses
Sell Cricut Crafts
Phone Case
Etsy is a global online marketplace where crafters and small businesses can offer unique handmade items and personalized gift ideas. As of 2022, the platform has more than 100 million active buyers and more than seven million sellers.
If you're thinking about starting an Etsy business, you're not alone. Some of the items you could sell on Etsy include resin art, crochet products, clothing, jewelry, candles, stickers, and more. Check out our list of Etsy business ideas and see if anything sparks your interest.
1. Candle Making
If you're a budding entrepreneur with a creative streak, custom-made candles represent a great combination of a fast-growing market with a business that's relatively easy to start. With a small investment you can start making candles from home and sell them online to help countless people set the mood while making good money. Best of all, you can express your creativity in your candles. Some of today's trendier homemade candles include calming scents, wild colors, organic ingredients and a variety of shapes and sizes, including a $65 candle shaped like a hand!
The first key step will be brushing up on your candle-making skills, and there are many online courses to get you up to speed. After that, you'll just need to purchase all the key materials and equipment, set up an account on Etsy and start selling your goods. Once the money starts rolling in you can create your own website, start giving tutorials to build your reputation and even open your own candle shop!
2. Crafts
Do you have a creative hobby? If it involves some sort of craft, you might want to consider turning your favorite at-home pastime into a business, and potentially a major revenue stream. With people stuck at home for months on end looking for something creative to do or something interesting to buy, the arts and crafts industry has exploded since the start of the pandemic. In 2020 alone, the revenue of the leading online arts and crafts marketplace Etsy more than doubled, to $1.72 billion. That means right now is a great time to start your own craft business, provided people with wonderful products and ride this wave to prosperity.
You'll be your own boss, working at home at times that are best for you. You'll be able to embrace and express your creativity, producing goods that could be sold around the world. But you will need to decide which products to focus on. This could be anything from crocheted blankets and clay jewelry to embroidered handkerchiefs and knit hats. Whatever you choose, be sure to research what's already out there and offer a unique twist on existing products. Building a strong brand will be key to the success of your craft business.
3. Resin Art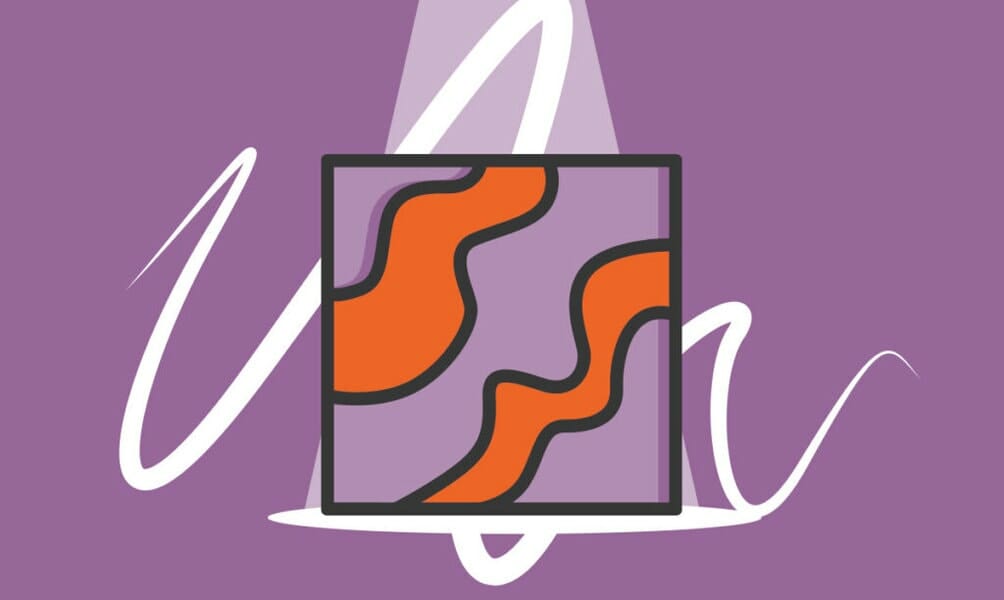 Resin art is the process of creating art using liquid resin with hardener. It is a beautiful way to showcase your creativity and a great way to make some money. On online marketplace Etsy, resin art products are sold for up to $15,000 apiece. Globally, the epoxy resin art market is growing steadily and projected to surpass $10 billion in five years. If you're looking for a business opportunity that is both fun and lucrative, then consider starting your own resin art business.
There are a few things you'll have to do before you launch your resin art business. It's a good idea to list the supplies and tools you need, find a reliable supplier, and learn how to keep yourself safe during the process. It's important to have the basic protective gear like masks, nitrile gloves and goggles. It's also wise to do your resin art in a well-ventilated space. With unique designs to boost your brand, you can turn your resin art business into a success!
4. Beauty Supplies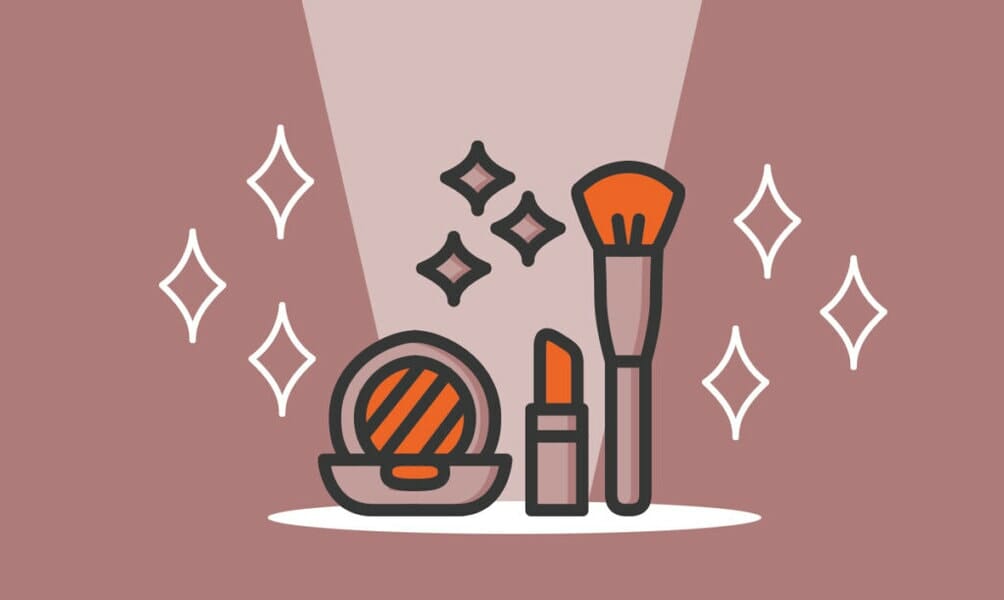 Etsy is even a good place for cosmetics! The US beauty industry has remained attractive even at the height of the Covid-19 pandemic, growing marginally after a drop in sales in 2020. The market is expected to increase to more than $19 billion in 2022 as consumer confidence improves and the economy continues to recover.
Starting a beauty supply business can be challenging since there are so many different types of beauty products in the market. To make your mark in this highly competitive industry, choose a niche and develop a strong brand identity.
You should make sure your brand is unique and engaging enough to stand out. On Etsy, that might mean using only organic or vegan-friendly ingredients. It is important to understand your target audience and develop marketing strategies to reach them. Finally, make sure your products are approved by the FDA and that your business complies with cosmetics laws and regulations.
5. Stickers
You might view stickers as something for kids, but did you know that many top brands use stickers in their marketing? And that Etsy is one of the best platforms for selling stickers?
Stylish firms like Calvin Klein, Coach, and Stussy have helped turn stickers into a fast-growing, $190 billion global industry. As the world gets more virtual, it's hard to deny the value of something you can see and touch. Stickers are a great way for a company to get their branding out there at little cost.
Starting your own sticker business requires a lot of work, from generating appealing designs to sourcing materials and building your online presence on Etsy. You'll also need to choose if you want to specialize in customized stickers, stickers with quotes and motivational messages, colorful designs, cartoon characters, holiday specific stickers, or something else.
Keep in mind that the sticker industry has grown so much in recent years that once you start building a reputation, you won't have to worry about generating enough demand!
6. Crystals
Do you have any idea how big the global wellness industry is? It's already worth more than $5 trillion and expected to reach $6 trillion by 2025. That's a lot of wellness, and a small part of that is the market for crystals, which itself is worth more than a billion dollars and takes up a sizable corner of Etsy.
For centuries, many crystals and gemstones have been used for their healing properties, and that's still true today. In 2021, the hashtag #crystals attracted 7.5 billion views on the video platform TikTok, underscoring interest among millennials and younger consumers. Many prominent celebrities, like Adele and Gwyneth Paltrow, also use crystals.
With a relatively small investment, you could start your own crystal business and make good money while helping people feel renewed and revived. One key decision to make is which crystals you plan to offer. Some of the more popular options are jade, quartz, amethyst and obsidian. Your selections will define your brand, and your path to success.
7. Sewing and Garments
With so many ready to wear clothes available in the market, you'd think a sewing business would no longer be viable. But the US cut-and-sew apparel manufacturing industry has seen steady growth the last few years and carved out a niche within online marketplaces like Etsy. The market was worth $2 billion in 2021 and expects to bounce back as consumer confidence improves.
When starting a sewing business, keep in mind that there are a lot of other services you can offer. Besides the usual pieces of clothing, you can also make pet clothes and accessories, or some home decor. It's important to register your business first and comply with all regulatory requirements. Once you've hurdled that, you should go online and harness your digital marketing skills to promote your business. With the right skills and hard work, you'll be making money fast from your sewing business.
8. Crochet
Few hobbies are better suited to Etsy than crochet. Starting your own crochet business can be a fun and profitable endeavor. You can do almost anything with your yarn and hook – from teapot cozies and tablecloths to rugs and clothing. Demand for crochet and other handicraft products remains high in the US and the market is projected to post strong growth in the next five years.
A crochet business requires minimal investment. You just need crochet hooks, yarn, digital row counter, scissors and a few other tools. You can also run this business from home. But there are many things to consider, such as what type of products to make, who your target market is, and how to promote your business. Thanks to technology, you can now market your crochet merchandise both locally and internationally. You can also sell crochet patterns in PDF files online. With a lot of creativity, you can make a lot of money from a crochet business.
9. Balloons
Balloons will always be a big hit. They make the perfect gift for children and adults alike, livening up all kinds of events, from virtual gatherings to birthdays and bachelorette parties. The global market for party balloons has continued to thrive and is anticipated to grow 5% per year through 2030. If you're looking for a fun business idea, you might want to consider starting a balloon business.
The first step is to pick the type of balloons that you want to create, whether latex or foil. Latex balloons are more commonly used and considered the golden standard in parties, while foil balloons offer more diverse options in size, shape and color. They also last longer than latex balloons, although they're less elastic and more vulnerable to heat damage. Each type of balloon presents advantages and disadvantages, so carefully considering these is important. Actively promoting your business to attract potential customers or prompt past customers to make repeat orders could also spell success for you.
10. Essential Oils
Essential oils have long been used for medicinal purposes, aromatherapy and alternative healing practices, and these days a lot of them can be found on Etsy. As more Americans become increasingly aware of the health benefits from these plant extracts, the US market is expanding rapidly and is projected to exceed $7 billion by 2024.
If you're passionate about aromatherapy and natural health remedies, why not consider setting up an essential oil business? It could be the perfect venture for you. It's a business that's relatively easy to set up and run from home. The first step is deciding what products to offer.
Some of the most common are tea tree oil, rosemary oil and lavender oil. The biggest gainers in the US are orange oil, corn mint oil and eucalyptus oil. It's to your advantage to scope out the competition to determine which of these oils you should carry and focus on.
11. Vinyl Cutting
If you've come here because you love vinyl records, you've come to the wrong place. Vinyl cutting is an emerging craft that involves a vinyl cutter, from a top brand like Cricut or Silhouette, cutting out shapes from a roll of vinyl, which are then applied to stickers, fabric and more.
The product possibilities are vast and include placemats, aprons, wallpaper, mugs, plaques, and jewelry — and they're all available on Etsy. Thanks to pandemic-related shutdowns, sales of homemade arts and crafts have exploded just as the vinyl cutting machine shrank from the size of a small Honda, with a price to match, to the size of a desktop printer.
Put it all together and now is a fantastic time to start a vinyl cutting business. You could work from home, create brilliant designs that go viral and build a profitable business. The first step is to buy a top-notch vinyl cutter, which should run you about $1,000, including materials and accessories. Next you should enroll in a few online courses to develop and hone your vinyl cutting skills. From there, you'll just need to set up an Etsy page and start making sales.
12. Mug Printing
Printing a mug might sound like an impossibility, but with today's 3D printers it's a snap! With a bit of creativity and some business savvy, you could even start your own mug printing business. It's a fun and easy-to-start business with a lot of potential: an Etsy search for "mugs" turns up nearly 1.5M results!
Mugs are typically used for drinking coffee and other hot drinks. If you're an avid coffee drinker, chances are you own at least one mug. Did you know that six in 10 Americans drink coffee every day? Most Americans also prefer to receive gifts that come from the heart, such as personalized mugs.
A mug printing business requires you to invest in a mug press machine and find a reliable supplier of quality mugs and other supplies. The good news is you can run this type of business from home and save on costs. You could download professionally designed templates and edit them to fit your clients' dreams to gain a competitive edge.
13. Bracelets
Bracelets are among the trendiest pieces of jewelry, including on Etsy. They can be created from a wide range of materials, from rubber and wood to beads and precious metals. They can be fancy or casual, and they can be decorated with charms and gemstones. If you are fond of designing bracelets, then consider starting a bracelet business.
A huge market awaits you as people have been wearing bracelets and other pieces of jewelry for ages to enhance their style, attract positive energy, and symbolize relationships. The jewelry industry in the US earned $58 billion in 2021 and it's not showing any signs of slowing.
You can start by designing a few bracelets and showing them to friends and family members who might be interested. It is important to come up with unique designs to set your brand apart from the competition. It's also a good idea to know the different kinds of bracelets. Once you come up with a good marketing plan, you're ready to start your bracelet business.
14. Sea Moss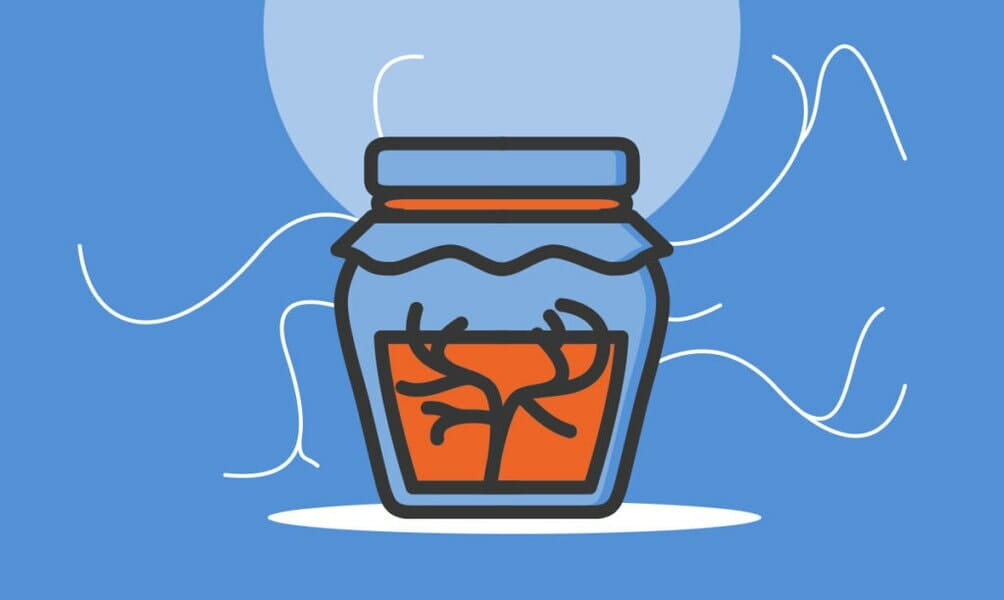 You might have never heard of it, but sea moss is big business. This red seaweed, also known as Irish moss, can be eaten raw or used to make carrageenan, an additive that preserves food and drinks. On Etsy, sea moss is sold raw, in soap, as a gel and even in capsule form.
Globally, the seaweed market is predicted to approach $25 billion by 2025. If you live near the coast, starting a sea moss business could be your ticket to success. Growing sea moss might sound easy, but you would need to comply with phytosanitary standards and contend with the weather. One option is to engage in a trading business that merely connects the farmers and carrageenan manufacturers.
But whether you grow your own sea moss or just trade it, it's important to be aware of the benefits of this marine wonder. Aside from its industrial use in the food industry, seaweed extract is also used in the pharmaceutical and skincare industries.
15. T-shirt Printing
Just about everybody loves a good T-shirt, which is why the US' online T-shirt industry has more than doubled in the past decade and expected to see continued growth in the coming years If you're into fashion and have some unique design ideas, you could start your own T-shirt business and grab a slice of that market while giving consumers cool shirts that start new trends.
Getting started is probably easier than you think. You'll need some high-end design software, to create new and appealing styles, and you'll need to find a reliable manufacturer with which you can partner. But at least initially, you can work from and don't even need your own website; you can sell your T-shirts at online platforms like Amazon and Etsy. Then, once you've established a strong reputation, you can launch your own website, set up your Etsy page and start building your casual clothing empire.
16. Bath Bomb
Are you looking for a fun and creative business? If so, you may want to consider bath bombs — which are booming on sites like Etsy. Bath bombs fizzle and dissolve rapidly when tossed into bath water, releasing oils and extracts that moisturize skin and encourage relaxation. The US bath bomb market is growing fast and set to hit $350 million by 2025, as more consumers discover the therapeutic benefits.
To start your business, you can develop your own bath bomb product that can compete with established brands in the market. Make sure your product meets industry standards and state regulations. How you package and market your product are important. You can target working women who indulge in aromatherapy for relaxation. You can also promote your product as a perfect gift for family and friends. There are various ways to make your business work, so start blowing up those bath bombs and earn some cash!
17. Pottery
Pottery is an industry that goes back thousands of years, but remains relevant to this day — as can be seen by the countless pottery products on Etsy!
If you're a creative person with a love for pottery, why not turn your passion into a major money-maker? Pottery, or the manufacture of earthenware from clay, is part of the broader ceramics market, which is set to rake in almost $350 billion globally by 2028.
To go into a pottery business, you'll need a pottery wheel, kiln, clay, glazes, molds, and other tools and supplies. Find reliable suppliers, observe the competition and compare prices, and promote your products either through digital marketing or word-of-mouth marketing. You also need to set up a workshop and build out your Etsy page, as well as your website. Then you'll be ready to start shaping your dream future.
18. Gift Wrapping
There's nothing like the excitement created by a present wrapped in colorful paper and ribbons. If you're looking for a profitable venture that will make your customers feel good, starting a gift wrapping business is a viable option. US gift wrapping revenue is expected to double to $7 billion by 2025 as people spend on gifts and wrapping not only during the holidays but also for special occasions throughout the year. A simple search on Etsy confirms Americans' love of wrapping paper.
Without your own shop, you won't be able to provide gift wrapping services. Instead, the best way to get started is find a reliable supplier, check out the latest trends in wrapping paper, and start creating your own designs. With drop-shipping, you'll only need to produce paper that's already been ordered, which means big savings — and stronger profits.
19. Lipstick
Check a woman's purse and you're likely to find lipstick or lip gloss. Most beauty experts agree that lip color is among the five makeup essentials women can't do without. The lipstick manufacturing industry in the US, valued at $4 billion in 2022, is expected to grow steadily as the economy recovers from the coronavirus pandemic and people continue to embrace online options like Etsy.
If you're thinking about setting up your own lipstick business, now is a good time to do so. You can start by understanding what qualities make a great lipstick. You can either formulate and make your own lipstick brand, or become a distributor or retailer of established brands. If you're based at home, make sure to tap online retail groups and use various social media tools to promote your products. Having your own lipstick business can be a fun and rewarding experience, so get started now.
20. Embroidery
Embroidery is the craft of decorating a fabric with needlework, and aligns perfectly with the Etsy ethos. It used to be a status symbol, but thanks to modern embroidery machines, the process is much faster today and the design options are endless. Starting an embroidery business should be a breeze.
Embroidery is now largely used to print logos and text on caps, shirts, socks and more. Demand is expected to strengthen and the global market is predicted to grow at least 3% per year through 2028, with the US and the rest of North America as dominant revenue contributors.
In order to start providing professional embroidery services, you'll need to invest in an embroidery machine. Most of these machines are pre-loaded with designs, but it's also possible to create your own designs or use designs submitted by customers. With a lot of creativity and a good marketing plan, your embroidery business should get off the ground in no time.
21. Gift Basket
It's hard to go wrong with a gift basket of wine, fruits, food, or flowers, whether for family, friends, or colleagues. And few online platforms offer broader gift basket selection than Etsy. The versatility of gift baskets has kept demand high over the years, especially from the corporate sector.
The US corporate gift market is predicted to cross $300 billion in revenue by 2024. If you're an artistic entrepreneur, why don't you grab this opportunity and start a gift basket business? It's a great way to use your creativity and provide people a product they'll love.
It's to your advantage if you choose a niche to craft your marketing strategy. Having a strong online presence is crucial to your success, so it's a good idea to start developing your website and social media accounts as soon as you decide on your branding strategy. Of course, it's important to make your business legally compliant so you need to work on your regulatory requirements as well.
22. Glitter
Do you love glitter as much as Etsy customers? If so, it's a great time to turn your passion into a business and showcase your creativity while making real money. Best of all, glitter is a key part of the arts and crafts market that has exploded during the pandemic.
To get started, you'll need to find a reliable, affordable glitter wholesaler to partner with. Once you've got your supply, it's time to start expressing yourself and creating your own brand of glitter styles. Experiment and decide which types of glitter products you like best. Glittery makeup, hair applications and nail polish are all hot right now, as are glittery fashions. Once you've made your choices, share them widely on social media and offer your goods for sale on Etsy.
Just remember to have fun and believe in your creations! Think of Australian entrepreneur Sophia Rizzo, who started Glitter Girl at age 10 and by age 13 was making $350,000 in annual revenue. If a pre-teen can do it, you can too!
23. Sunglasses
Who doesn't like wearing a cool pair of sunglasses? It's a great way to make a fashion statement, to see the world more clearly and to protect against the sun's harmful rays. That's why sunglasses are a $2 billion industry that expects to see steady growth through 2025, driven in part by the great selection found on Etsy. You don't need any prior experience or knowledge to start your own sunglasses business and get in on this hip and happening trend and make good money.
But you will need to do some real legwork. First and foremost, you'll want to design two or three appealing pairs of sunglasses to serve as your primary products at launch. It's a good idea to research existing sunglasses businesses, and check out the latest fashions on Etsy to see which styles are selling best. Big is back, for one thing. Also, online sunglasses sales are growing much more quickly than the market as a whole.
Finally, you'll just need to partner with a reliable manufacturer and launch a stylish marketing campaign. Soon enough, your future will be so bright you'll have to wear shades.
24. Sell Cricut Crafts
Have you heard of Cricut? It's the leading brand of vinyl cutting machines, which became very popular with home crafters during the endless months of pandemic-related lockdowns. Much like Etsy, Cricut's revenue nearly doubled in 2020, and the company has continued to expand since then. The US crafts market is now a fast-growing multi-billion industry that offers a wealth of opportunity for all types of makers and crafters.
One great thing about Cricut machines is the endless product possibilities. Cricut machines can be used on paper, felt, leather, vinyl, and other materials, to create anything from mugs and rugs to posters, T-shirts and more. To get started, you'll just need to get your Cricut, polish your cutting skills by taking an online course or two and decide which products you'd like to make.
Another great thing about Cricut, in addition to the machine being small enough to run at home, is that it encourages creativity. The more you're able to express yourself in creating uniquely appealing goods, the more likely you are to build a strong brand and a successful business.
25. Phone Case
Four out of five people in the world, 6.4 billion in all, use mobile phones, and that number gets bigger everyday. Because smartphones are so pricey, most people choose to protect their investment with a reliable phone case. And the best place to get the most innovative designs is Etsy.
The global phone case market is worth $20 billion and expected to see strong growth in the years ahead. You could start your own phone case business, create appealing designs for discerning smartphone owners, and grab a share of that market while making a good living.
You can even work from home. All you need is a good phone case mold and the right supplies and you can start making sales on Etsy. You will, however, need to decide on your product line. Will you go with brightly colored cases, cartoon character cases, cases that double as wallets, or all of the above? A good way to make your decision is to look at the competition online and find a market gap, a type of phone case that might not yet be widely available.
If you can do that, and get your business off the ground with strong marketing, you have a good chance of seeing strong demand in the near future.