Back to Business Ideas Categories
18 Cosmetic & Beauty Business Ideas
Written by: Esther Strauss
Esther is a business strategist with over 20 years of experience as an entrepreneur, executive, educator, and management advisor.
Edited by: David Lepeska
David has been writing and learning about business, finance and globalization for a quarter-century, starting with a small New York consulting firm in the 1990s.
Updated on October 2, 2023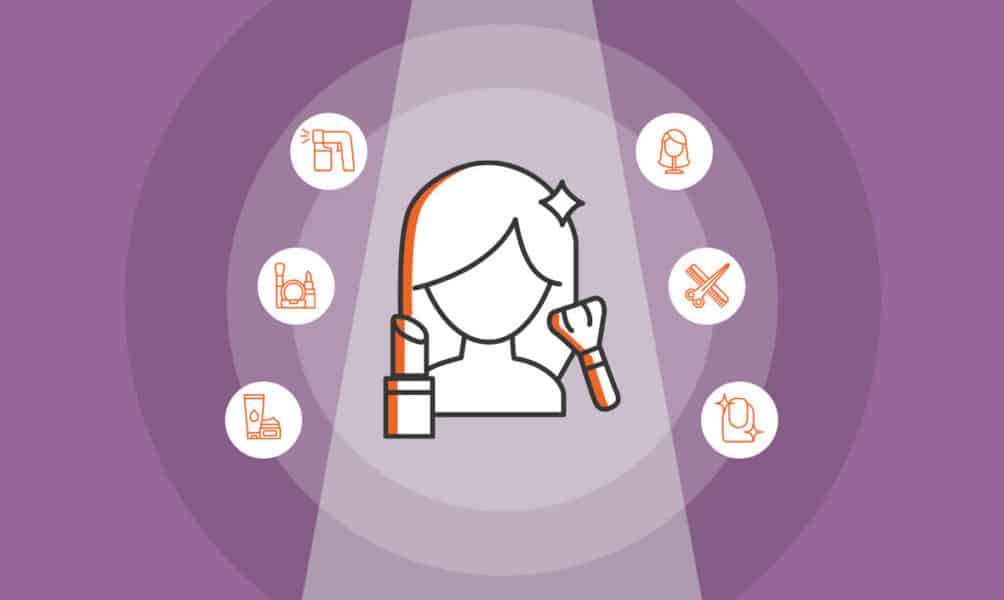 18 Cosmetic & Beauty Business Ideas
Makeup Products
Eyelash Extensions
Lip Gloss Business
Lipstick
Skincare Center
Beauty Supply Store
Lip Scrub
Nail Salon
Botox Clinic
Hair Weave
Press-on Nail
Hair Salon
Wig Store
Spray Tan
Tanning Salon
Microblading Salon
Body Butter
Waxing Salon
The beauty industry is huge, and still growing. The US is one of the largest markets, and there's always room for appealing and innovative products and services.
If you love making others look and feel good, maybe you should start a beauty business of your own. You could sell makeup, wigs, or skincare products. You could open a spa, a beauty bar or a nail salon.
We've come up with a list of brilliant beauty business ideas, any of which could give your life a total makeover. Take a look and start thinking about what might work best for you.
1. Makeup Products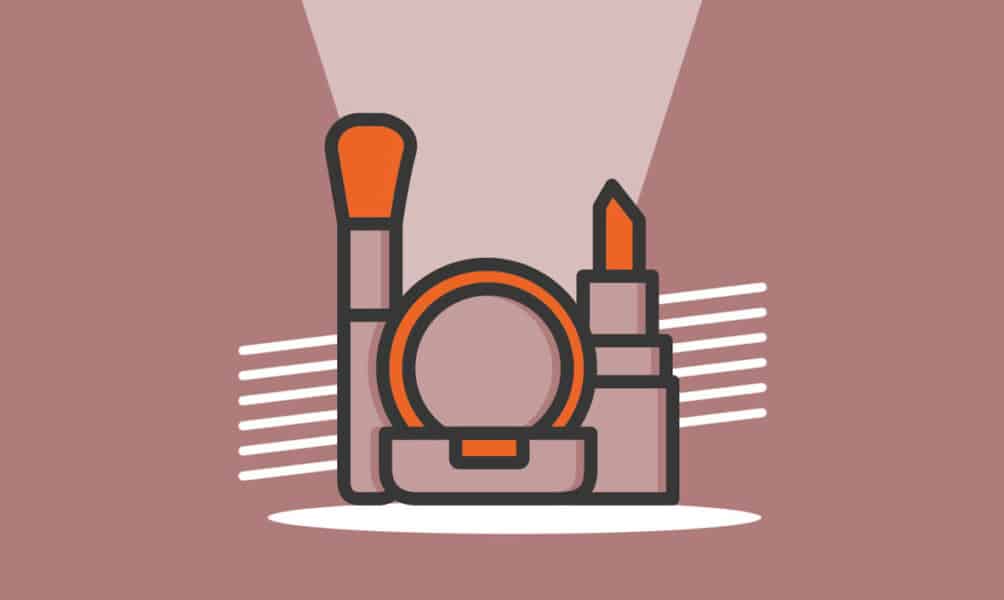 Four in 10 Americans age 30-59 wear makeup every day, according to a 2017 survey. The number is probably higher now as more men have begun wearing makeup, even if it's just a bit of concealer or foundation.
So if you've been thinking of starting a makeup business, now is a great time. It could be both fun and rewarding: you'll be making good money while improving lives and boosting self-confidence.
If you're coming up with your own product line, be sure to strictly follow Food and Drug Administration regulations. The rules make sure that any cosmetics sold in the market are not adulterated or misbranded. These should also meet ingredient labeling requirements. An easier way to start a makeup business is by being a distributor of established brands. With careful planning and aggressive marketing, your makeup business can be a success.
2. Eyelash Extensions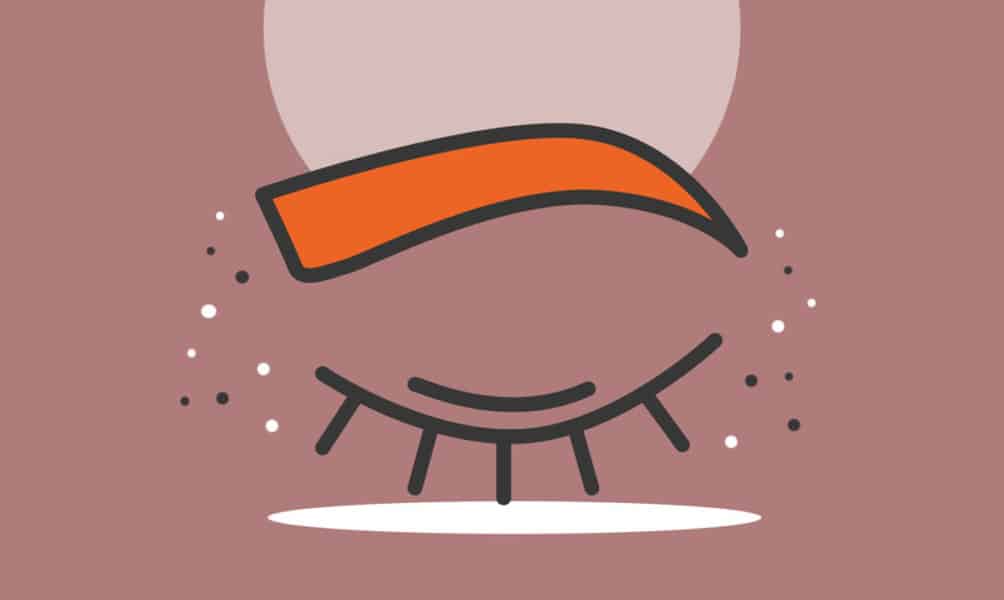 Long eyelashes are the very definition of elegance and sophistication, which is why demand for eyelash extensions has increased dramatically. It's already a billion-dollar market and is headed for steady growth in the years ahead.
If you like helping people look more appealing and feel more confident, and don't mind getting up close and personal, then a lash bar might be a great fit. You could start out as a home-based mobile business, bringing your lashes and skills to busy professional women in their homes. Once you build a reputation, you could turn your initial profits into your very own eyelash salon.
Of course, eyelash professionals need to have experience with lash extension application and broad knowledge of eyelash care and related products. There is no formal training or certification required, but you can find eyelash extension courses online for around $100. Start there, work hard, and you'll be on your way to becoming a beauty boss.
3. Lip Gloss Business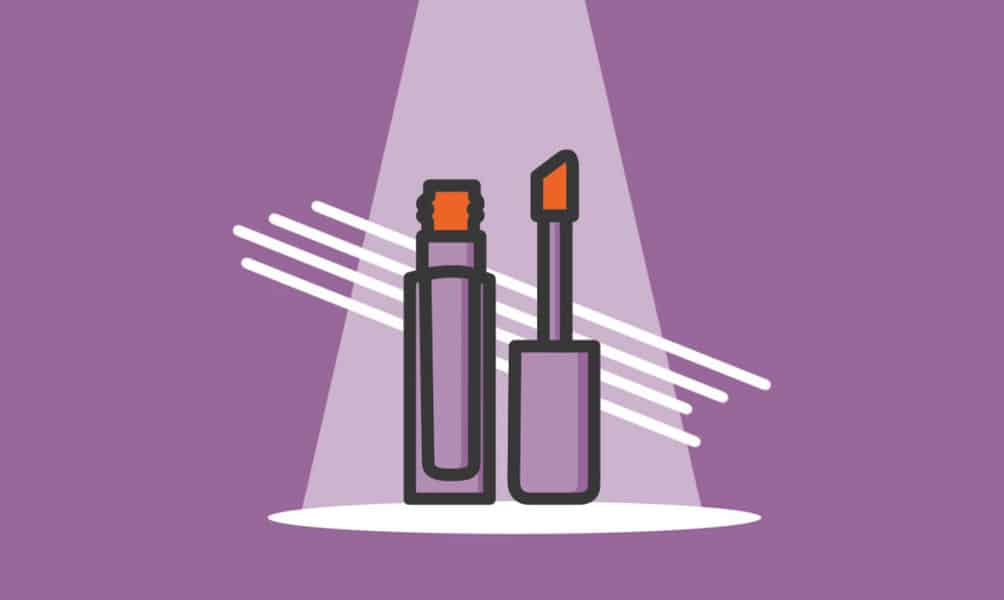 With over $18 billion in annual sales, the cosmetics industry is big and seeing strong growth. If you're into makeup and style accessories, lip gloss could be the right venture for you. You could work from home and help women everywhere look good while grabbing a slice of this massive market.
The first step is to choose products that fit your niche. Maybe you'd like to target a younger market with glitter-filled or fruit-flavored gloss? Or you might prefer a more established clientele, and choose sleeker, more subtle styles. Next you'll need to buy all the necessary materials and gloss-making equipment and brush up on your skills, possibly with a few of the many free online courses. One key hurdle will be gaining FDA approval, which is generally required for cosmetics business and may include lab testing of your lipgloss.
But with FDA approval, you'll be able to market your stunning lip gloss to a huge market, possibly on Etsy or Amazon, and could see steady sales almost from Day One.
4. Lipstick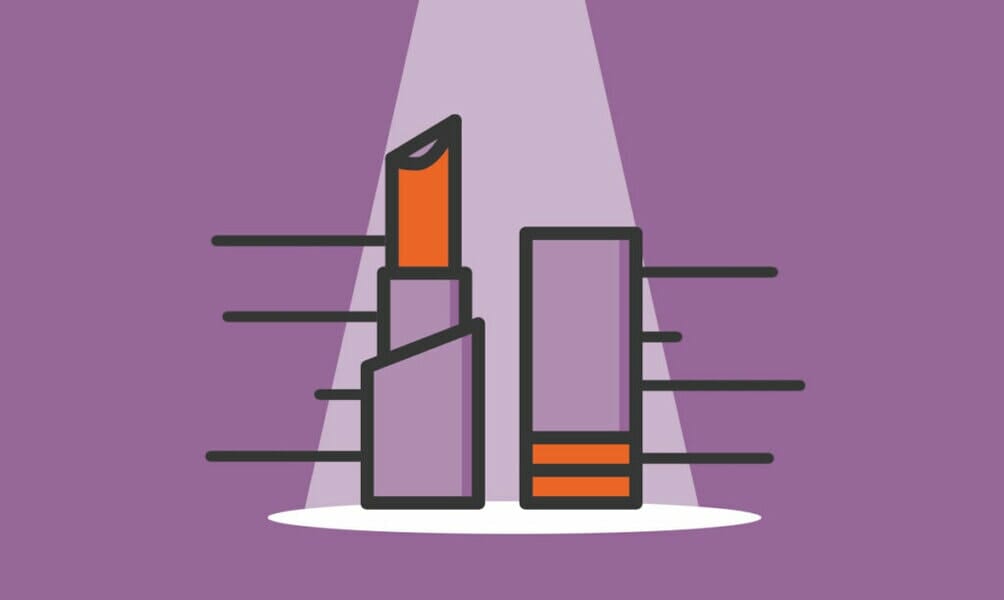 Check a woman's purse and you're likely to find lipstick. Most beauty experts put lipstick among the five makeup essentials women can't do without. The US lipstick manufacturing industry, valued at $4 billion in 2022, is expected to grow steadily as the economy recovers from the pandemic, so if you're thinking of setting up a lipstick business, this is a fantastic time.
You can start by understanding what qualities make a great lipstick. You can either formulate and make your own lipstick brand, or become a distributor or retailer of established brands. It's important to choose which brands to carry and draw up a marketing plan. If you're based at home, make sure to tap online retail groups and use various social media tools to promote your products. Having your own lipstick business can be a fun and rewarding experience, so get started now.
5. Skincare Center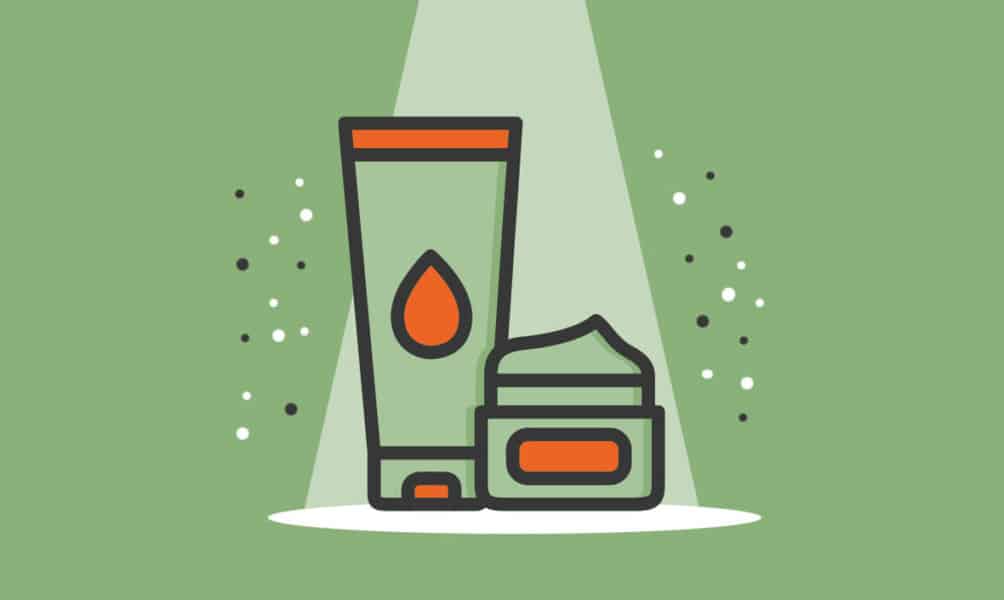 Obsessed with healthy skin? If so, you're in luck, as the US skincare market is now worth $20 billion and still growing. You could start a skincare business, help people look and feel their best, get in on the beauty industry boom and make a good living all at the same time!
Starting out as a solopreneur, it's probably a good idea to link your product line to your own needs and interests. If you have dry skin, for instance, a smart approach for your skincare business would be to focus on moisturizing and anti-aging products, as these would be areas in which you'd be seen as having expertise, given your experience. If you're concerned about the environment, you could offer a skincare line that uses only eco-friendly, sustainable ingredients.
The skincare market and the broader beauty industry are expected to continue to expand in the coming years, so whichever market segment you choose, there is likely to be considerable opportunity for the entrepreneur.
6. Beauty Supply Store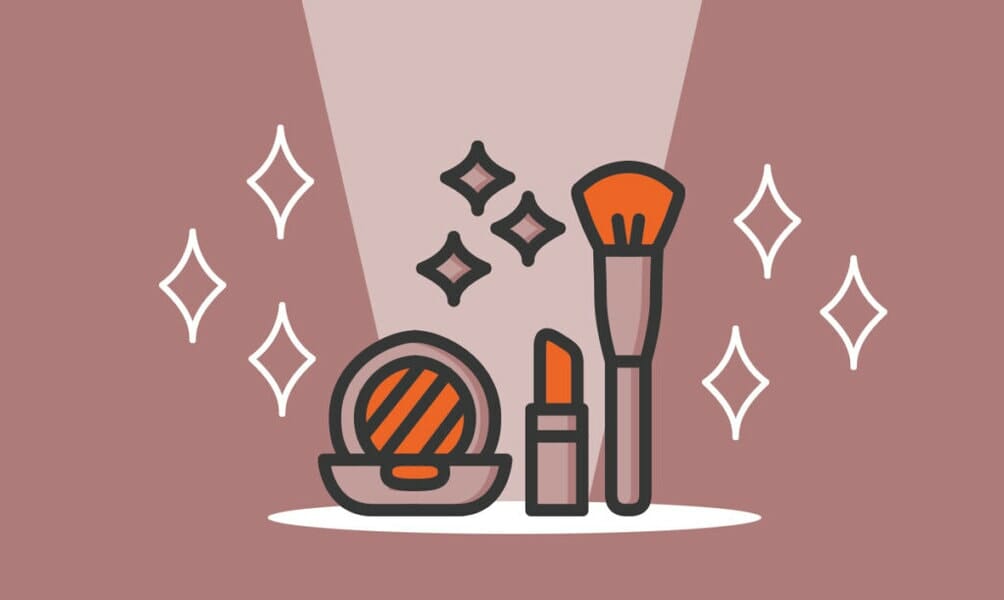 If you're thinking of getting into beauty supply, you're not alone. The US beauty industry remained attractive even during the pandemic, growing marginally in 2021. The market is expected to increase to more than $19 billion in 2022 as consumer confidence improves and the economy continues to recover.
Starting a beauty supply business can be challenging since there are so many different types of beauty products out there. To make your mark, choose a niche and develop a strong brand identity. You should make sure your brand is unique and engaging enough for your customers to notice it when they go on social media or visit their website. It is important to understand your target audience so that you can develop marketing strategies to reach them. Finally, make sure your products are approved by the FDA and that your business complies with cosmetics laws and regulations.
7. Lip Scrub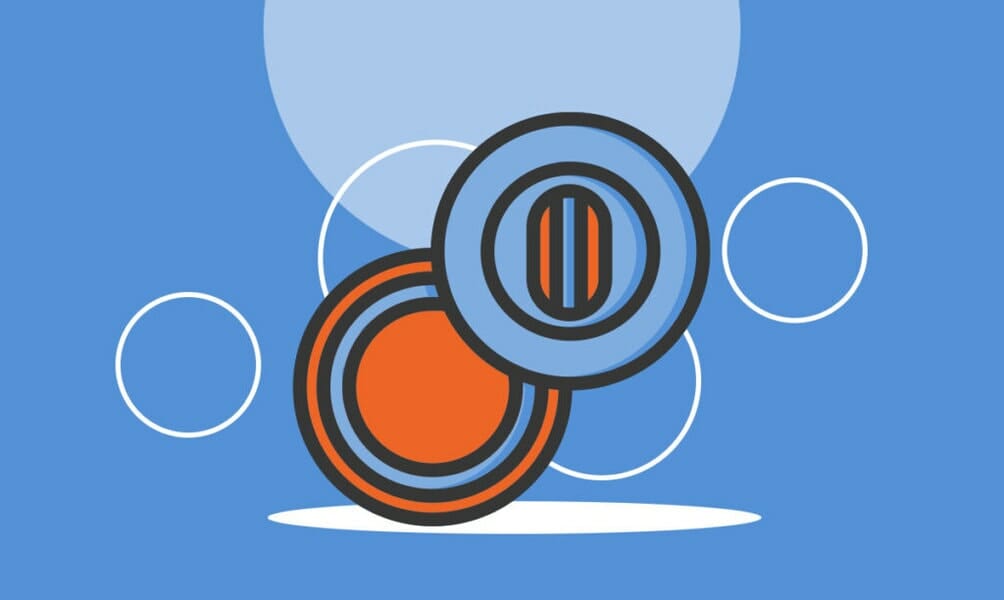 Lip scrubs are becoming increasingly popular. Used to exfoliate chapped lips for a smoother and more kissable look, lip scrubs in the US are poised for steady growth in the next 10 years because of an increase in lip issues. More than 30 million Americans smoke cigarettes, causing the darkening and cracking of lips. Damage to lips is one of the major factors driving demand for lip scrub products.
So if you're ready to set up your own lip scrub business, start developing your own product line, prepare a marketing plan, develop your website, establish your social media accounts, and work on your branding. An option is to select some brands and resell these. You need to decide on your business model from the get-go. Will your business solely be online or will you be setting up a shop? With careful planning, your lip scrub business should flourish.
8. Nail Salon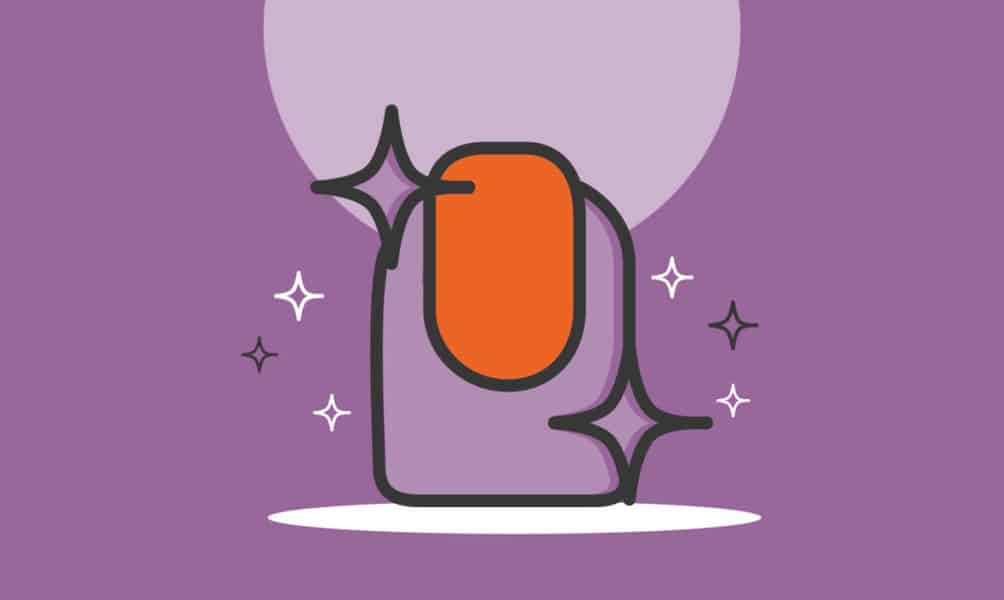 Do you have a knack for thinking up new designs for people's nails? If so, you could turn your hobby into a business and help people feel better about their appearance while making a good living. You could either run a mobile salon and make house calls for busy professionals, or set up your own shop and pamper customers with manicures, pedicures, sculpted nails, and more.
You'll need to be a hands-on person comfortable spending time with other people, because nail services can't be provided remotely. It's important to have a positive presence and some degree of creativity, if you want your nail designs and customer service to ensure customer loyalty and referrals. Your main target market will be women, and you could choose to go after younger women with bold, inventive designs or focus on older professional women with high-end pampering.
Whichever route you choose, if you really nail it you could be a major success, as the industry expects steady growth in the years ahead.
9. Botox Clinic
Botox is big business! As more and more people are willing to spend to look their best. In small doses, it can also be used to treat neck spasms, excessive sweating, overactive bladder and lazy eye. The increasing applications in cosmetic and therapeutic procedures are expected to propel the global botox market to surpass $5 billion in value in 2028.
To start a botox business, it's important to find dependable suppliers of the Botulinum toxin, needle-free injectors, botox kits, dermal filler kits, and other materials for botox treatment. You will also need to learn the techniques for administering the drug, or find a medical professional who can. You should be aware of the risks involved in administering botox injections and be prepared to address any side effects that may occur. Finally, it's important that you comply with your state's permit and licensing regulations.
10. Hair Weave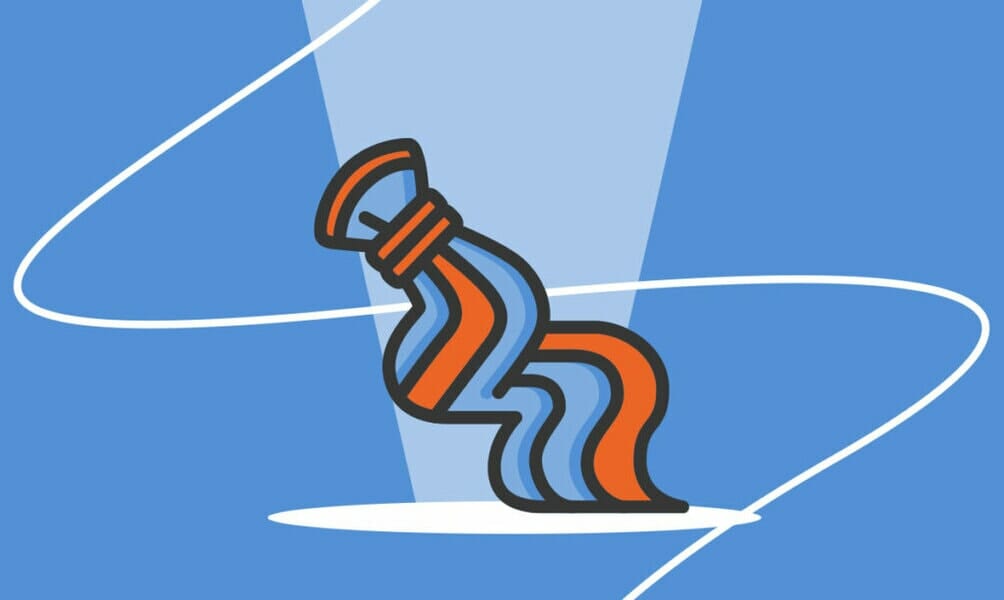 It may seem impractical, but wearing hair extensions can significantly boost self-confidence. People often wear hair extensions to make their hair appear thicker or longer, achieving an Instagram-worthy look. The increasing use of hair extensions presents business opportunities as the market is expected to reach $5 billion globally by 2028. Starting a hair weave business now would be a good way to tap into this growing market.
A weave is applying real or synthetic hair extensions either in rows or individually. It's important that you research the various techniques to prevent injuries to the hair or scalp. The additional hair should look natural, or you defeat the purpose of using extensions. Your customer's natural hair should also be strong enough to support the hair extensions. Regardless of the hair weave techniques that you will use, it's important that you consistently provide good quality services and offer the best products in the market.
11. Press-on Nail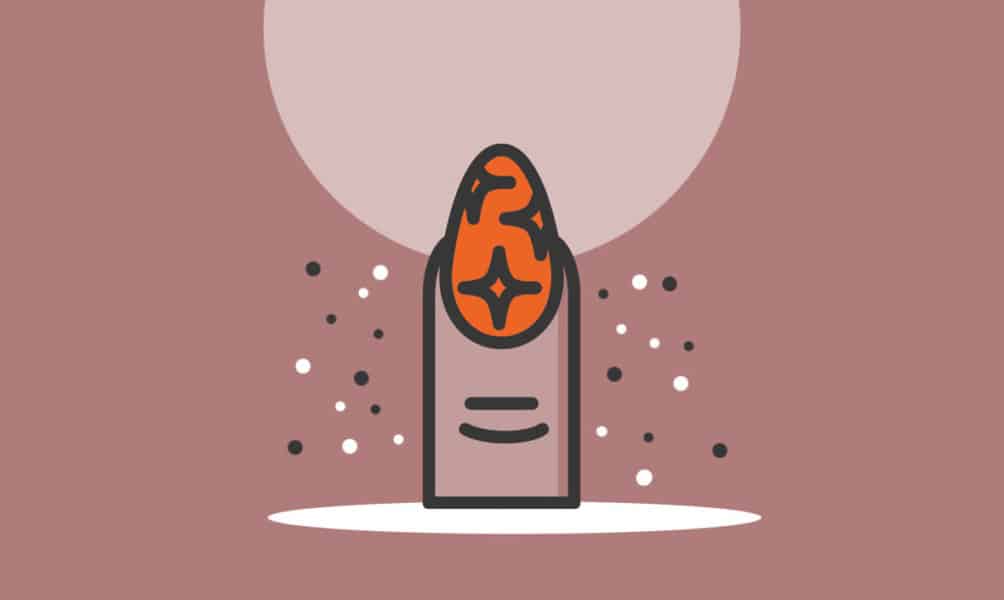 Almost out of the blue, artificial nails are experiencing a boom, led by easy to enjoy press-on nails. After years of steady growth, the global artificial nails market is expected to be worth more than $1.2 billion by 2024. Why is this happening now? In a word, nailfluencers.
In response to pandemic-related shutdowns of nail salons, many Instagram influencers took to the social media platform to show off their stylish and unique press-on nails. People responded to their affordability and convenience, and interest in press-on nails spiked in 2021.
You could start your own press-on nail business and ride this hot new fashion trend to serious success. If you're able to hit on some uniquely appealing nail designs, you should be able to get a few nailfluencers to show off your goods on Instagram. From there, you'll be on easy street.
12. Hair Salon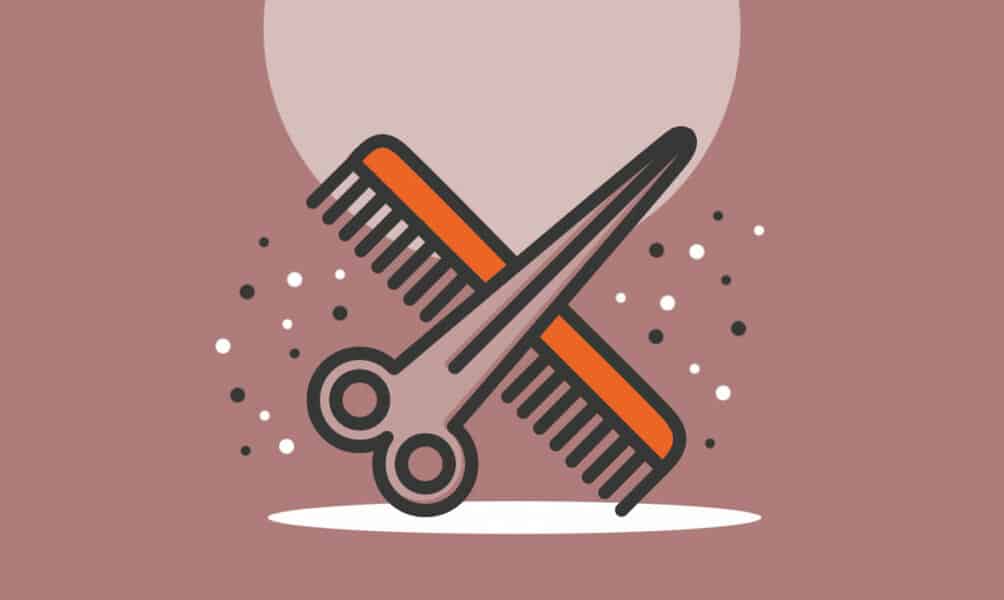 If you're meticulous about grooming, starting a hair salon might be the perfect career choice for you. It's a sure-fire way of earning a steady income once you figure out how to stay ahead of the competition. There are close to a million hair salons in the US. As the economy improves and consumer spending increases, they're anticipated to rebound strongly from the pandemic and earn $46 billion in 2022.
In order to capture a share of this highly competitive market, you'll need to invest a significant amount in the latest tools and equipment, find a good location, and research what other hair salons are offering. It's important to be innovative and creative in marketing your products and services. It's also a good idea to keep track of the latest trends, such as the use of augmented reality that lets customers see how they'd look with certain colors and styles. With careful planning and creative marketing, your hair salon business can provide you with a steady source of income.
13. Wig Store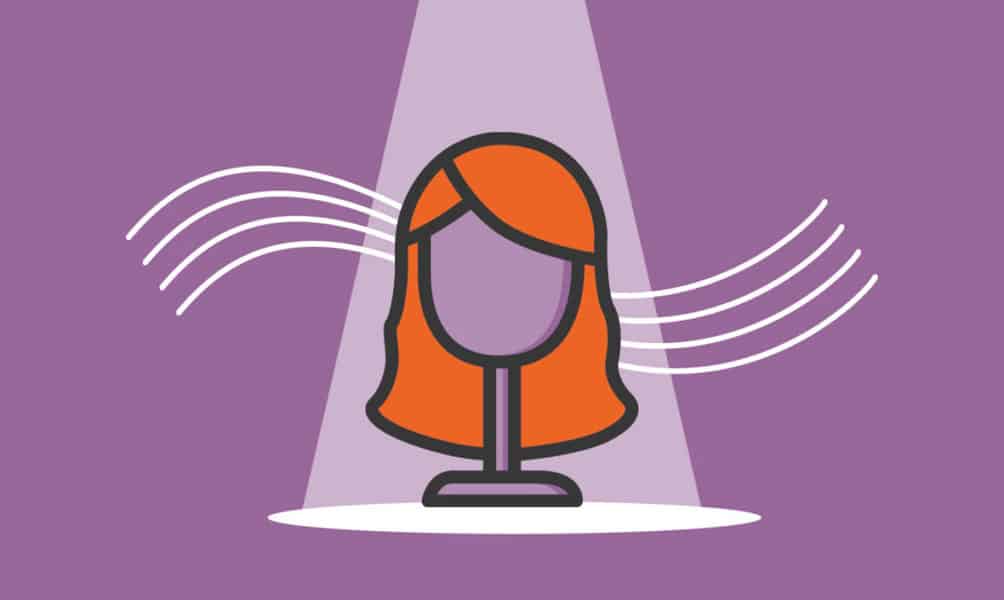 Wigs are kind of ridiculous, but they are also incredibly useful. People wear them for so many reasons, from party costumes and fashion statement to illness-related hair loss and male-pattern baldness. Some people, like Lady Gaga, wear wigs just for the fun of it! If you have a healthy obsession with hair, now is a great time to chase your dream and start your own wig business. After years of decline, the US wig industry experienced significant growth in 2021 as hot items like lace-front wigs and colored wigs boosted popularity. Now the global wig market is expected to expand more than 40% by 2026, so this is a rare opportunity!
Don't pull out your hair, but getting started will require some real work. First, you'll need to find an affordable and reliable manufacturer, one that properly sources its hair and refrains from using human hair. Second, you'll want to create some cool and appealing styles inspired by the latest fashion trends. Once that's done, you'll just need to build a website and start selling your wigs online. Once you've started building a reputation you might even be able to find a great location and open your very own wig shop.
14. Spray Tan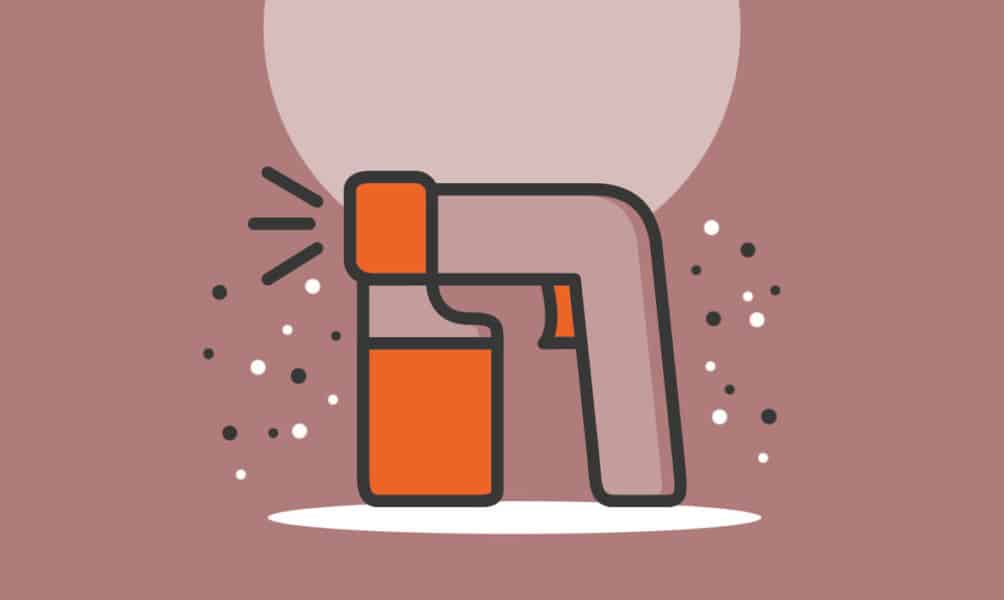 So many Americans are obsessed with maintaining that sun-kissed glow year round that opening a spray tan business is not a bad idea. The market is set for steady growth and US tanning salons are already doing $4 billion in annual business. Spray tanning has been found to be safer than getting a tan under the sun or on a tanning bed, which exposes you to harmful UV rays.
In spray tanning, a thin mist with the chemical called dihydroxyacetone (DHA) is sprayed onto the skin to turn the skin a few shades darker and achieve a golden glow. With a skilled spray tan artist as well as proper preparation and after-care, your business can easily beat the competition. Before you launch, scope out the market first, invest in the necessary tools and equipment, find a strategic location, and do networking to find your first customer. An option is to affiliate yourself with an established tanning salon and offer your services.
15. Tanning Salon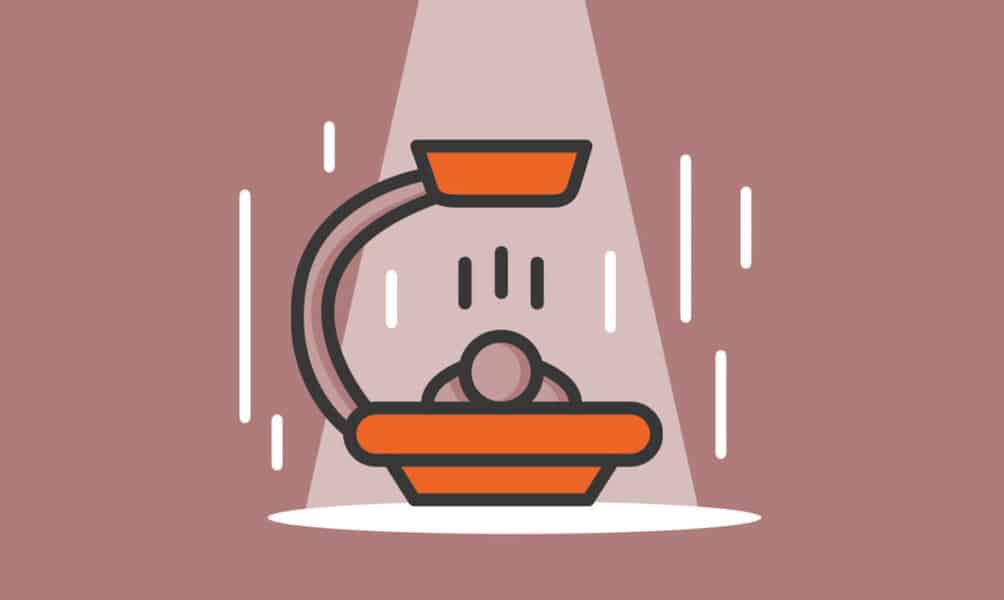 Or you could go the alternative route. Indoor tanning might seem frivolous, but nearly 10 million Americans visit tanning salons each year to achieve a sun-kissed look and boost their confidence. As consumer spending increases, tanning salons are also expected to enjoy bigger earnings. Total revenue from the US tanning salon industry is predicted to grow 5% to almost $4 billion in 2022. Starting a tanning salon might be a wise career choice.
The industry is highly regulated because of the harmful effects of UV radiation so you'll need to comply with the applicable state and federal laws. It's a good idea to check the specific regulations in your state. In addition, you have to make sure the sunlamps and tanning devices you use meet safety standards. Finally, it's to your advantage to come up with an innovative marketing plan to promote your business. Once everything is in place, you'll be making money in no time.
16. Microblading Salon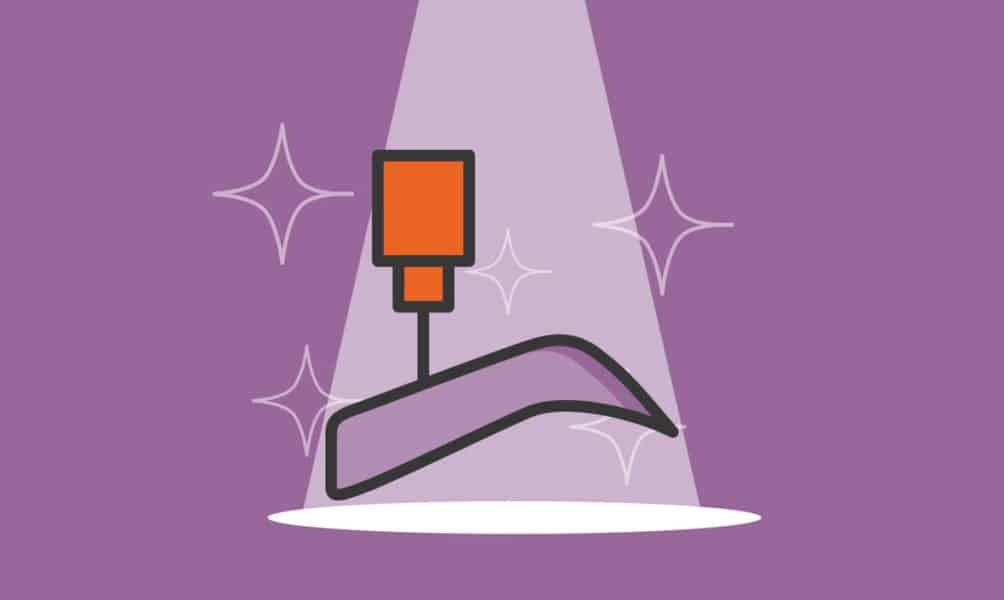 Are you looking for a business opportunity that will help people feel better about themselves? Microblading could be the one. Microblading is a non-invasive cosmetic procedure that gives a customer semi-permanent brows that match the skin tone and bone structure. This tattooing technique exploded on social media just before the pandemic and is still booming. The broader eyebrows services market – which also includes eyebrow threading, waxing and tweezing – surpassed $100 million in revenue in 2021.
You need to know a few things before you get started, from what supplies you'll need to how to find clients. You'll need to adhere to your state's licensing requirements and other regulations. A microblading artist needs to complete a training program to get certified and, in most states, apply for a tattoo license to be able to work legally. Keep in mind that the regulations vary, so you'll need to ask local authorities for guidance. Microblading is not cheap, but you should scope out the market to be able to offer appealing services at competitive prices.
There are some risks, but microblading can be very profitable and rewarding.
17. Body Butter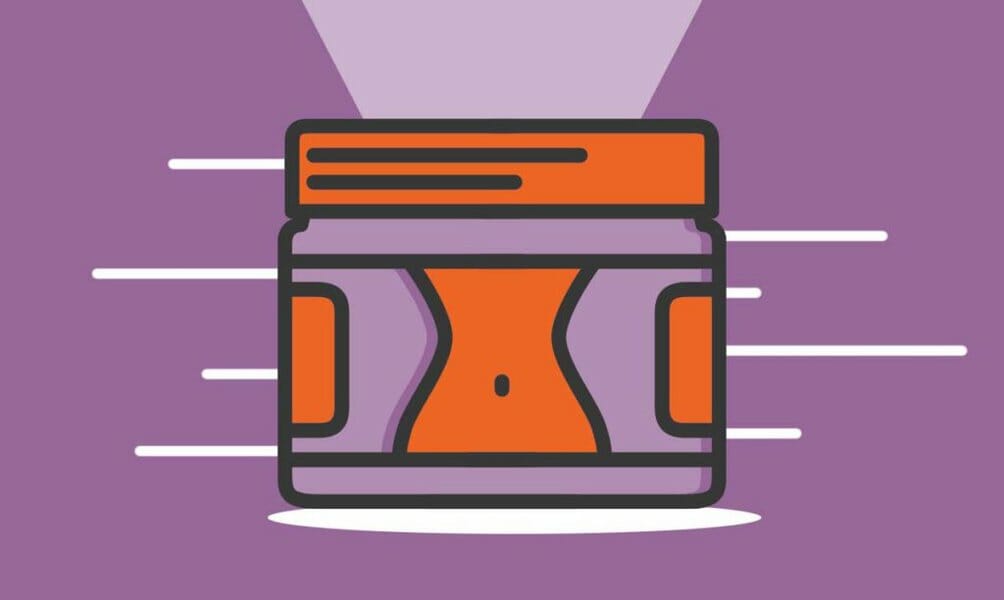 Body butters have risen in popularity due to their rich, hydrating properties, making them a lucrative idea in the beauty and cosmetic domain. Crafting artisanal body butters allows entrepreneurs to cater to the increasing demand for natural and tailored skincare solutions. Using organic ingredients, unique fragrances, and sustainable packaging can set a brand apart, capturing the attention of eco-conscious consumers.
For those venturing into this realm, initial steps should include meticulous research on preferred ingredients, compliance with cosmetic regulations, and developing a standout brand identity. Establishing an online presence, perhaps through tutorials or customer testimonials, can further elevate the business. With commitment and market insight, a body butter enterprise can flourish, marrying beauty with business.
18. Waxing Salon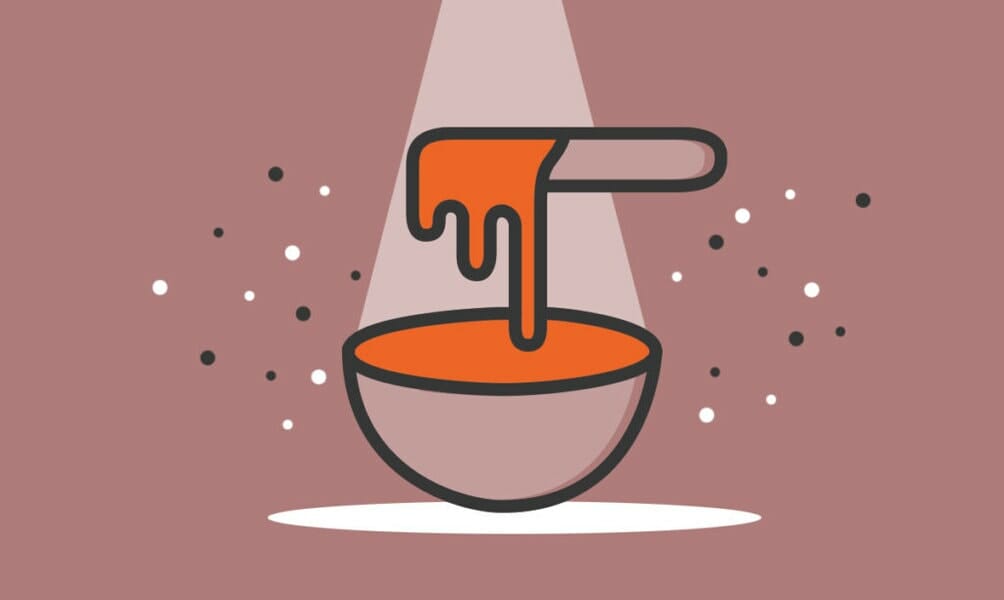 Diving into the realm of cosmetic and beauty businesses, starting a waxing salon emerges as a sought-after venture, particularly due to the consistent demand for hair removal services. As beauty standards evolve and the pursuit of smooth, hair-free skin becomes widespread among both men and women, waxing salons offer a solution that promises longer-lasting results than traditional shaving. The relatively low overheads, combined with the potential for repeat business, make it an attractive proposition for budding entrepreneurs.
However, to establish a successful waxing business, there are several factors to consider. Foremost is ensuring the staff's expertise and training, as client trust hinges on receiving safe and near-painless treatments. Maintaining hygiene standards is non-negotiable, given the intimate nature of the service. Additionally, a strategic location, paired with a relaxing ambiance and efficient marketing, can set the foundation for a thriving waxing salon in an ever-competitive beauty industry.
Comments