Back to Business Ideas Categories
41 Mobile Business Ideas
Written by: Esther Strauss
Esther is a business strategist with over 20 years of experience as an entrepreneur, executive, educator, and management advisor.
Edited by: David Lepeska
David has been writing and learning about business, finance and globalization for a quarter-century, starting with a small New York consulting firm in the 1990s.
Updated on October 2, 2023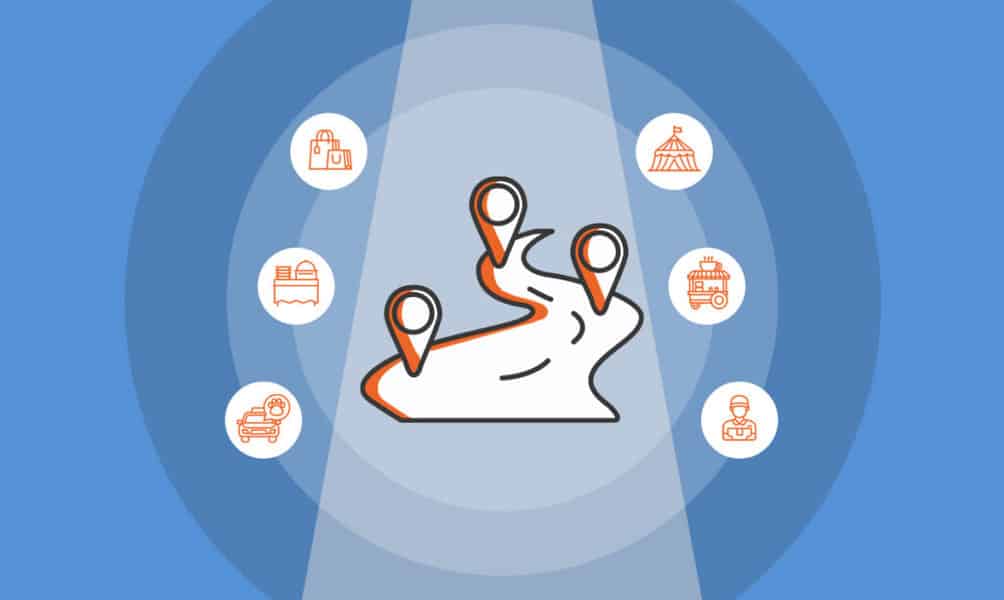 41 Mobile Business Ideas
Catering
Dog Walking
Moving Company
Cleaning Business
Courier Service
Car Transport
Personal Training
Professional Organizing
Pet Transport
Coffee Cart
Circus
Snow Plowing
Party Bus
Personal Shopper
Tutoring
Food Truck
Mobile Detailing Business
House Painting
Handyman
Dog Training
Medical Transporation
Mobile Oil Change
Dump Truck
Personal Chef
Junk Removal
Plumbing
Dog Grooming
Towing Business
Senior Transportation
Roadside Assistance
Taxi
Mobile Tire Service
Personal Driver
Commercial Cleaning
Pool Cleaning
Mobile Waxing
Grocery Delivery
Hot Dog Cart
Gutter Cleaning
Carpet Cleaning
Driving School
Thanks to wireless devices and technologies, it's now possible to make good money from just about anywhere. If you're an entrepreneur, you can take your business on the road, take your services directly to clients and gain an edge over your competitors.
Besides food trucks and retail shops on wheels, there are so many mobile business possibilities — such as a mobile tire service, oil change business or mobile waxing service. Check out our list of great mobile business ideas to kickstart your entrepreneurial adventure.
1. Catering
Do you have great culinary skills? Have you always dreamed of making your delicious dishes for hundreds of people? Now is a great time to start a catering business. The industry is seeing strong growth as the pandemic recedes and more and more people plan major events, like weddings and corporate affairs.
The crucial first step will be nailing down an initial menu. Do you favor traditional American dishes? Are you obsessed with Italian? Or maybe Mexican, Thai or Middle Eastern food is more your thing. Once you decide, fill out the menu with appetizer options, second courses, soups and salads, and a selection of entrees and desserts. And don't forget Americans' dietary issues — be sure to include low-fat, gluten-free, vegetarian and vegan options.
Next you'll want to nail down your product offerings. For example, some caterers today are providing box lunches for in-office events. You should also consider embracing technology, as today's top event planners often use apps to book the best caterers. Lastly, it's crucial that you acquire all the necessary licenses and permits, as food businesses are strictly regulated. You'll also need a reliable vehicle to move around all that tasty food.
Now you're ready to get in the kitchen and start making a lot of smiling faces, and a lot of money.
2. Dog Walking
Would you believe that dog walking is a billion-dollar industry in the US? It's true, and the pandemic deserves some of the credit, because so many people stuck at home for months on end needed company and decided to get themselves a dog. All those dogs, of course, need to be walked, which means demand for dog walking services is strong and on the rise. If you love dogs, you could start your own dog walk business and help people care for their pets while making a good living, getting some exercise and enjoying yourself! It's a win-win-win.
Of course, it's not as easy as giving a dog a bone. You will most likely need to register with your local health department and get insurance, to help you in the event of any accidents or incidents. But beyond that, you'll just need to offer your services on social media and online platforms like Rover.com and deliver excellent dog walking services to your first few clients. Once you establish a brand and start getting referrals, you might find yourself with too many dogs, and too little time!
3. Moving Company
Rising home prices are prompting Americans to move out of expensive cities, fueling demand for moving services. For the five-year period to 2024, the moving services market in the US is predicted to grow nearly $2 billion. Anyone who's ever moved knows how challenging and expensive it can be. Starting your own moving business now would be a great way to tap into a booming market and earn some cash while providing convenience to families relocating to a new home.
There are a few things you need to do to get started. Check out the local and interstate licensing and insurance requirements, see what existing businesses are doing and compare rates, and decide on the scope of your services. Some movers also provide packing, cleaning and handyman services, so you might want to look into that as well. Be prepared to invest in trucks, hire the right people, and use technology to enhance services. Finally, promote your business and build up your brand.
4. Cleaning Business
Do you find yourself cleaning your home on the weekends? Do you have a knack for organizing and making things shine? If so, you might consider starting a cleaning business. It's one of the easiest businesses to start, and cleaning is a $76 billion industry that has seen steady growth in recent years, so the opportunity is there for the taking.
You just need some cleaning equipment and supplies and you could start offering your services on a popular app like TaskRabbit, until you set up your own website. You could offer maid services, end-of-lease cleaning, carpet and upholstery service, or all of the above. Here are some profitable cleaning business ideas. You also have the option of working part-time at first to see how it goes before you jump in completely.
Keep in mind, cleaning is often a dirty business involving demanding work, so it's not for everybody. But if you enjoy making things look great, this could be the entrepreneurial niche for you.
5. Courier Service
If you're looking for a way to make extra money, starting your own courier business could be the perfect solution. You can work as much or as little as you want to start off, and there's no need for expensive equipment or training. You'll just need a reliable vehicle, good insurance and decent driving ability.
Best of all, the market is growing fast, thanks to people spending more time at home and the rise of delivery apps like InstaCart, DoorDash and more, so there's real opportunity in this line of work. Particularly if you already have a car, this is a low-cost venture with little risk and strong profit potential. To get started you just need to sign up as a driver for one of your local delivery apps and start making pick ups and deliveries.
Once you've built a reputation, you could start offering your courier services to area businesses, which tend to pay more. If you're services are reliable, you'll likely get referrals and, sooner than you might imagine, you'll be able to set up your own courier business.
6. Car Transport
You may not know it, but the car transport industry is booming. The US car hauling industry is worth $13 billion after 30 percent growth in the past decade, and expects to continue to expand in the years ahead. With people increasingly opting to ship their cars instead of driving them long distances, there's never been a better time to start your own car transport business.
You will need to make a sizable investment in a car-hauling truck, and acquire all the necessary permits and licenses as well as good insurance. But if you're able to check those boxes you should soon see a significant return, particularly if you are able to craft a strong marketing campaign that highlights why your car transport business is the best. You may want to target a niche, such as long-haul or green transport, to build up your reputation.
But as long as you provide prompt and reliable transport to those first few clients, you'll be on the road to success.
7. Personal Training
Thanks in part to the pandemic, Americans are more concerned about fitness and health than ever before. The US gym and fitness industry has been growing for years, and personal training has expanded more quickly than the industry as a whole. On top of that, with more people staying at home, online personal training — providing instruction virtually, over an internet video connection — has absolutely exploded and is forecast to expand 10-fold from 2019 to 2027, hitting $60 billion.
If you're a fitness nut, now is the perfect time to take advantage of this trend. You could launch your own personal training business from the comfort of your own home and help countless people in your city and beyond get the fitness instruction and insight they need while making a good living. You'll also want to be mobile as well, as some people still prefer hands-on training.
You'll need to get certified as a personal trainer and decide exactly which services you'll offer. This might include weightlifting, yoga, pilates, stretching, and dietary and nutritional guidance. Once you've got all this nailed down, just start advertising your services on the leading online fitness platforms and you'll soon be sweating your way to success.
8. Professional Organizing
All of us could use a bit of Marie Kondo now and then, which is why the US home organization market has doubled in the past 15 years to $12 billion and is still seeing steady growth. If you have a knack for organization, you should know that right now is an excellent time to start your own organizing business. You could work from home for a minimal investment and make good money while helping people go from chaos to calm.
Some professional organizers focus on closets, others on garages and storage spaces, while still others focus on at-home workspaces. Some organizers even go corporate and help businesses organize their desk set-up, filing systems and office supplies. It's important to establish the services you'll offer before you begin your marketing efforts. Once you know which type of organizing you'd like to do, you could start offering your services on a platform like Angie's List and start helping people simplify their lives. Ahhh, I feel less stressed already.
9. Pet Transport
Are you an animal lover with a truck or van? Starting a pet transport business might be the perfect opportunity for you. This business provides services to pet owners who need to relocate, travel long distances with their pets, or acquire pets from another state or country. In the US, the pet transportation services industry is worth $2 billion and expected to grow at a fast pace through 2026.
You can start small by transporting dogs and cats between breeders and clients. When you're ready, you can advance to transporting dogs and cats for animal shelters or veterinarians. As your business grows, you can expand your services to include international transport. It is important to make sure that the animals are safe and handled with care during travel. You might also want to consider joining an international network of pet relocation specialists so your business can be recognized as trained and qualified to provide pet transportation services.
10. Coffee Cart
More than six in 10 Americans drink coffee everyday and the average coffee drinker consumes more than three cups a day. That's why there were more than 37,000 coffee shops across the US and the industry was worth more than $80 billion just before the pandemic. Coffee shops are now rebounding as operators innovate and introduce drive-thru and delivery services.
If you're looking to start a coffee cart business, it's a good idea to research the market first and brace yourself for tough competition. It's important to come up with a good business plan to have a clear idea of how you can compete with highly popular coffee shop brands like Starbucks. While complying with the legal requirements, you should invest in coffee making equipment and find reliable suppliers of coffee beans and other supplies. With creative marketing and a lot of hard work, you'll be able to make big profits from your coffee cart business.
11. Circus
You might find it hard to believe, but circuses are still traveling the US, delighting kids and their parents with aerials, acrobatics, elephants and more. They typically have clowns, cyclists, and pole artists too. Many Americans still watch live performances, so plenty of opportunities await entrepreneurs envisioning their own circus.
Before you launch your circus, you'll need to get the necessary permits and licenses, not to mention vehicles and equipment. It's also important to come up with a business plan, identify your target market, and put together an amazing show. Besides their regular shows, circuses can also perform for private events such as family gatherings and fundraisers.
Some, like the Bindlestiff Family Cirkus from New York City, also hold circus workshops, children's after-school programs, and summer camps. You may also want to consider these additional revenue streams or you can come up with your own innovative acts that will boost your circus and attract your target audience. Good luck!
12. Snow Plowing
Are you looking for a way to earn some extra cash during winter? If so, starting your own snow plow business might be the perfect solution for you! The snow plowing services industry in the US is a $20 billion industry that is expected to continue growing in the coming years, although earnings will largely be determined by the volume of snowfall. Colder winters generally bode well for the industry while limited snowfall due to global warming is not good for the operators.
Snow removal can be challenging. Because of the risks involved, it requires the skills and experience of professionals. It is governed mostly by city ordinances, so you should check the local laws and find out the licensing and insurance requirements before you launch your snow plow business. You also need to research the market, choose the right equipment, and set your rates. With proper planning and an efficient marketing plan, a snow plow business can be lucrative. So put on your boots and parka, and get started!
13. Party Bus
Ready to party? As the pandemic recedes, everybody wants to get back out there and have fun. For a lot of people that means renting out a party bus and dancing and drinking the night away while cruising the streets. Party buses are part of the $8 billion US limousine industry, and expected to see strong growth as more and more people schedule long-delayed bachelor and birthday parties, graduation events and other nights out on the town.
Starting your own party bus business will require considerable investment. The major cost will be, of course, the bus itself. Hopefully you'll be able to find a reliable one at a reasonable price and then deck it out with all the trimmings, from a bar and disco ball to a DJ booth and more. Once you've done some marketing and gotten the word out you'll be able to charge as much as $700 per night, so it shouldn't take too long before you see a major return on your investment.
Just be sure to get all your licenses, permits and insurance — the last thing you want is for the party to get parked on the curb.
14. Personal Shopper
A surge in online shopping has opened plenty of opportunities for personal shoppers. At Walmart, for example, the number of personal shoppers has more than doubled. If you've mastered some shopping skills, you might want to grab this opportunity to start a personal shopper business.
Personal shoppers make money by shopping for other people. They usually shop for clothing and accessories, although they can also shop for groceries and other essentials. In the US, there are more than 33,000 personal shoppers and the number is increasing.
Before you get started, it's important to assess your shopping skills, such as putting outfits together that look great, negotiating for the best prices, keeping track of sales and discounts, and more. It's to your advantage to identify your target market. Some personal shoppers provide services directly to their clients while some work for stylists, department stores, and supermarkets. More Americans are turning to personal shoppers for their needs, so it's time to brush up on your shopping skills and make some cash.
15. Tutoring
Do you have an area of academic expertise? Maybe you're great at math, deeply familiar with science, or obsessed with language and literature. Even if you're not a subject expert, but simply good with children, now's a great time to consider starting a tutoring business.
The industry took a hit during the pandemic, but today many tutors are embracing virtual instruction and tutoring is expected to see steady growth in the years ahead. As a result, you're now able to run a tutoring business almost entirely from home, all while helping children to learn and excel and making a good living. But you should also have a reliable vehicle to be able to provide in-person instruction if the client prefers.
Starting a tutoring business is not terribly complicated. If you have teaching experience or some proof of your expertise, you mainly need a good computer and you can start offering your services on a variety of online platforms, like ClubZ or eTutorWorld. With a bit of marketing on social media, you should be able to attract a few clients and start building your tutoring empire.
16. Food Truck
Who doesn't love food trucks? They seem to be everywhere these days, at parks and street fairs, music festivals, beaches, private parties and community events. Industry revenue in the US tripled in the years before the pandemic, and now food trucks are coming back strong as the pandemic recedes. Now's a great time to start your own food truck business and provide your community with delicious meals while grabbing a share of this growing market.
The first step, of course, will be settling on a menu. The possibilities are endless, from burritos to barbecue, burgers to sausages, and smoothies and milkshakes to pad thai and pizza. You could even go seasonal, and offer frozen desserts in summer and gourmet soups in winter, and be able to draw a crowd year-round. The next major hurdle will be acquiring the necessary licenses and permits, which are absolutely crucial for any food-related business.
Last but not least, you will need the food truck itself. It's sure to be a significant investment, but you might be able to find a reasonably priced used truck to keep costs low. With a little luck, soon enough you'll be up and running and making a nice return on that investment.
17. Mobile Detailing Business
If you're thinking about starting your own mobile detailing business, you're on the right track. Mobile detailers offer complete exterior care for vehicles by bringing their service directly to the customer's location. The mobile detailing industry has grown fast in recent years, and offers a real opportunity for the determined entrepreneur.
Most detailers specialize in car washes and waxing services, but you could offer additional services like window tinting or paint touch-ups as well. You could provide your services at people's homes, or while their work, or even traveling. Once you've invested in some good detailing equipment, all you need to do is market your services with flyers, in local publications and at online platforms like Handy and TaskRabbit.
As long as you're able to provide quality detailing and great service, before you know it, you'll be dashing all over town to satisfy growing customer demand.
18. House Painting
Are you thinking of starting your own business? If so, house painting may be a good option for you. The US house painting and decorating contractors industry has steadily grown over the five years to 2020. The market may have declined in the last two years because of the Covid-19 pandemic, but it is expected to rebound strongly as the residential construction industry recovers. As more houses are built, demand for house painting services increases.
To get started with your house painting business, make sure you have the necessary equipment and supplies. You'll need paint, brushes, ladders, and other tools and materials. Next, come up with a business plan and marketing strategy. Figure out who your target market is and how you plan to reach them. There is a lot of competition in the market, so think of ways to differentiate your services from other house painters. Expect to go through a lot of hard work and long hours in order to make it. Finally, make sure you practice safe work habits and follow all relevant safety regulations.
19. Handyman
If you're good with your hands and enjoy fixing things, starting a handyman business could be the perfect fit. For one thing, you'll be doing what you love and taking care of people's problems. For another, the US handyman industry has been growing steadily for years, and by 2026 the broader home services market is expected to double! So there's clearly a real opportunity out there.
A key first step will be determining which services you will offer. In addition to repairs, you could offer maintenance, painting, cleaning, drywall, carpentry, minor renovations and more. Next, buy all the necessary tools and start advertising your services on online platforms like Angie's List.
You could also reach out to landlords, developers and residential complexes offering to provide your services at a discount. Once you've delivered great work in your first few jobs, you can bump up your rates. With any luck, you'll soon be kicking back in the office counting your cash while your employees do the heavy lifting.
20. Dog Training
Owning a dog can be a lot of work. They need to be fed, walked, trained and occasionally entertained. Many dog owners simply don't have the time or patience to deal with training their pet, and turn to professionals for assistance. If you love spending time with dogs, starting your own dog training business could be a great way to make a living while enjoying quality time with lots of cuddly canines. And now is the perfect time, since dog ownership spiked during the pandemic, as people sought the comfort of pets while stuck at home.
Dog training is a growing industry already worth a quarter of a billion dollars, and you can get in on the action with just a few relatively simple steps. You could even run your business from home, and do your training in the local park. But you will need to make sure your skills are up to par, and there are a lot of online courses to help you brush up your skills before you take the certification test.
Next, you'll need to build a website offering your services. Finally, you'll need to reach out to pet owners on platforms like Facebook and Instagram and market your new business. Once you get that first client, you just need to deliver, and the referrals and money should start rolling in.
21. Medical Transporation
You probably don't think about it much, but non-emergency medical transportation is a booming industry. After years of strong growth the US market is projected to be worth more than $25 billion in 2026. The sick, disabled and elderly have places to go, and often need help getting there. You could start your own medical transportation business, help people in need and ride the industry's growth to serious success.
Keep in mind, this is not the easiest market to break into. For one thing, you'll need a reliable medical transport van outfitted with the requisite lift and safety features. You'll need to acquire the relevant healthcare provider licenses and permits as well as insurance, and be certified by either Medicare or Medicaid. Finally, once that's all done, you'll have to determine which services you'll offer and start marketing your business online, at local hospitals and retirement communities.
As long as your rates are fair and your services reliable, you'll soon start getting regular clients.
22. Mobile Oil Change
One of the best ways to retain a client is to show up where they are instead of making them come to you. This is why starting a mobile oil change business makes perfect sense if you're looking for a new venture. The oil change services industry in the US has been growing steadily, with total revenue estimated at $7 billion in 2022, and the latest trend is to take services directly to the customers.
A mobile oil change business is relatively easy to start. It's usually a lower-cost option than starting a traditional repair shop, and there's a lot of potential for growth in this market. In order to be successful, you'll need to invest in some equipment and learn the best practices for changing oil. Keep in mind that delaying an oil change would turn motor oil into sludge, which could lead to a complete engine failure. To promote your business, you can distribute flyers and post on your social media account. Just make sure you are available when a customer gets in touch with you.
23. Dump Truck
Did you hear about the $1 trillion infrastructure bill? Its approval means the US is about to start dozens of massive projects to upgrade roads, bridges, railways and airports across the country. Dump trucks are already a $20 billion industry, and that total is expected to grow significantly in the years ahead. If you enjoy driving a big rig, or are interested in learning how, now is an excellent time to start a dump truck business and grab a slice of this growing market.
Best of all, it's an incredibly simple model. You have a truck, and businesses need you to transport or haul away their waste, gravel, sand, and building materials. The two main hurdles are buying that first dump truck, which will cost you a pretty penny, and taking the time to acquire a commercial driver's license. Get over those, and you'll be in the fast lane to success.
24. Personal Chef
If you are a skilled cook and passionate about what you do, starting your own personal chef business might be a great option for you. The personal chef market is booming because more people now prefer to eat at home as a precaution against the spread of the coronavirus. A personal chef prepares meals for private clients, either daily or weekly. Food that is prepared weekly is frozen and reheated as needed. In the US, there are around 6,000 personal chefs working nationwide.
Starting a personal chef business requires time management skills, a well-equipped kitchen, and lots of creativity to channel into meals that will satisfy the clients. Before you launch your business, it is important to research the market to find out what other personal chefs are offering and how much their rates are. You will need a good marketing plan to find your clients, who are mostly high net worth individuals or busy professionals and their families. So if you're ready to make money while doing something you love, start promoting your skills.
25. Junk Removal
You've probably heard that real estate has been booming. But you may not realize that this also means the construction industry has been doing well, which consequently means that demand for junk removal services has been on the rise. The construction of new office buildings and residential properties creates massive amounts of waste and used materials. As a result, the US waste removal industry is now worth $60 billion and seeing steady growth, and if you don't mind a bit of heavy lifting, now is an excellent time to start your own junk removal business.
It's probably easier than you think. You'll need a truck, as well as the right tools and equipment — both of which you could find with a bit of online digging. Most likely, you'll also need a commercial driver's license, as some of the loads you haul are likely to exceed the weight limit allowed under a normal license. Finally, you'll want to reach out to contractors, construction firms, developers and property managers to offer your services.
A smart approach is to offer a discount to attract your initial clients. Then, once you've delivered fantastic service, the referrals, and the cash, should start rolling in.
26. Plumbing
We rarely think of our faucets, drains, and home water piping systems, but the reality is that plumbing is a massive $120 billion US industry that offers considerable opportunity If you have some plumbing experience, or are just good with your hands and a quick study, you might want to consider starting your own plumbing company and getting in on the action.
If you're not already a plumber, you could take online plumbing courses or work as an apprentice to an established plumber. Within a few months, you should be ready to pass the test and become a licensed plumber. Once you have obtained all the necessary tools and equipment, all that's left is to build your website, list yourself with Google Business and start looking for clients in your area and on social media.
There's always somebody out there with a clogged train, leaky sink or busted pipe, so you should start booking jobs in no time. From there you'll just need to do good work, and you'll be on the road to entrepreneurial success.
27. Dog Grooming
Most dog lovers call themselves fur parents and regard their pet dogs as their children. This pet humanization trend is driving rapid growth in the pet care industry. If you love dogs and are looking to tap into this lucrative market, then consider starting a dog grooming business.
Dog grooming is part of the pet grooming and boarding industry, which is valued at almost $9 billion in the US in 2022. The market grew steadily, although marginally, in the pre-pandemic years and surged when more people adopted pets to cope with the pandemic lockdowns.
Before you launch your business, it's important to learn dog grooming skills, such as cleaning, styling, and identifying any potential health issues. You can take a dog grooming course, which often comes with an apprenticeship program. When you're ready, you can start running your business from home to keep your startup costs to a minimum. But it's to your advantage to come up with a creative marketing strategy and set aside funds to implement this in order to find clients. Good luck!
28. Towing Business
Cars breaking down is almost as inevitable as death and taxes, which explains why the US vehicle towing industry has expanded by more than half in the last few years and is now worth more than $11 billion. If you have a penchant for driving, and for public service, starting a towing business may be a perfect fit — and now is a great time to get in a growing market.
The biggest hurdle to getting started is finding an affordable, reliable tow truck. You can't tow vehicles with your car, or bicycle, so you will need to get a real tow truck. A new one costs as much as $100,000, so you might want to find a new one for $25,000 and pay about half that for a down payment. Once you've got your truck, you'll need to get a commercial driver's license and light duty certification from the national towing association.
After that, you'll be ready to hit the road, start helping people and making real dough. Keep in mind that towing is always in high demand, especially in bigger cities.
29. Senior Transportation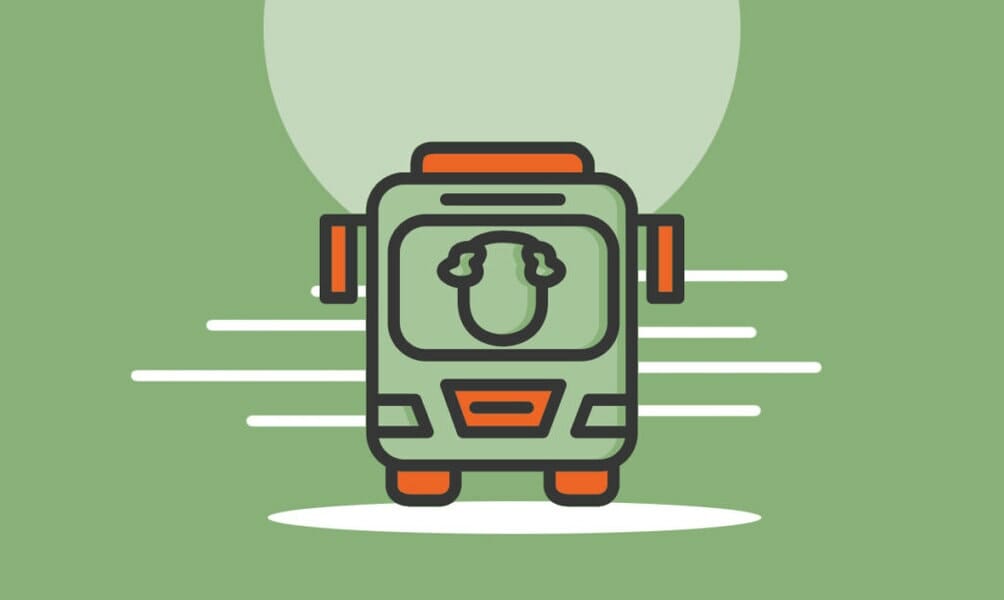 By 2030, the number of Americans 65 and older is projected to reach more than 72 million. They will need transportation and other services. If you're on the lookout for the next big business opportunity, consider starting a senior transportation business.
Start your business by understanding your target market. Older adults still need to get around to visit a doctor, shop for necessities, or see friends and loved ones. But most can no longer drive due to visual impairment and other challenges that increase the risk of road accidents. Public transport units usually have accessibility features, but seniors might have difficulty navigating stairs or walking between stops.
You also have to find out whether seniors need other services. Do they need service providers or just drivers? What is their budget? The answers to these questions will help you determine the type of fleet and service model to use. With your senior transportation business, you can look forward to making a profit and helping seniors maintain their mobility and independence as well.
30. Roadside Assistance
As much as we love our cars, they do regularly break down, forcing us to call in the cavalry to save the day. Anyone who's ever been stranded on the side of the road knows just how important roadside assistance can be. That's why roadside assistance is a growing $11 billion industry. If you enjoy driving and are good with cars, you could start your own roadside assistance business and make good money while helping countless people out of a jam.
The main expense is the down payment on a tow truck, which should run about $7,000. If you're not already trained, there are online courses to become a tow truck driver in just two weeks. Once you've got the proper licensing and permits, you'll just need to stock up on supplies to help your stranded customers, such as water, snacks and blankets, and create a marketing strategy that seeks out clients in local newspapers, on social media, and word of mouth. Sooner or later, the calls will start coming in. Just be sure to deliver great service and you'll have a success story on your hands.
31. Taxi
Considering all the ride-sharing apps out there, you might be surprised to know that old-school taxis are not only surviving, but doing quite well. The US taxi and limo market is worth more than $66 billion and expected to see steady growth in the coming years. If you don't mind driving and enjoy meeting strangers, starting a taxi business might be the right move for you.
Getting started will require some real effort and investment. You'll need to buy a reliable car, if you don't already have one, plus good insurance and all the necessary permits. In some cities the car hire license can be a major expense, for instance a New York City taxi medallion costs $80,000. In other places, like Cleveland, where it's $300, it's quite reasonable.
Once you're all set up, it's a good idea to build a website so people can find you, and you might want to offer an app as well, as most car services nowadays offer on-demand ordering. Finally, get creative with your marketing to stand out in a competitive market, provide excellent service and steady driving to your first few clients, and the good reviews and revenues should start pouring in.
32. Mobile Tire Service
Are you always tinkering with cars? If so, a mobile tire service business might be the perfect venture for you. Almost every car owner in the US has experienced a flat tire, so this business offers a high profit potential and a lot of opportunities for growth. More than 220,000 replacement passenger car tires were sold in the US in 2020, making it the best performing segment in the tire industry. Replacement passenger tire shipments are projected to be stable in the coming years.
A mobile tire service business provides on-site tire diagnostics and repairs. You can start with just one road service vehicle, but you'll need to comply with licensing and insurance requirements. You'll also need to get creative with your marketing campaign and scope out the competition before you decide on your rates. As you scale up your business, you could acquire more vehicles and be able to offer a fleet of well-equipped service vehicles. You might also need to hire technicians. So be ready to roll up your sleeves and get started.
33. Personal Driver
Some people hate waiting in line for a taxi or spending $40 on an Uber ride across town. Well, there's a new trend that's convenient for anyone who wants it: personal driver services. Demand for professional drivers is increasing as more people realize the advantages of a stress-free and seamless commute. More than 30,000 jobs for taxi drivers and chauffeurs, including personal drivers, are expected to be created per year through 2024 in the US.
In order to start your own personal driver business, you need to have a standard or commercial driver's license. Check with your local authorities whether you need both. Some states may also require personal drivers to undergo training on safety regulations, navigation skills and customer service skills before they can accept clients. You should know the direct routes to hotels, convention centers, restaurants, airports and other landmarks. If you're familiar with the streets in your city or state, then your personal driver business would have greater chances of success.
34. Commercial Cleaning
Living and working in a clean environment is good for mental health, but many Americans are too busy to clean their homes and offices. That's why starting a commercial cleaning business is an excellent choice.
The cleaning services industry in the US is projected to grow 10% in annual earnings over the next five years. The industry currently employs nearly two million people. More jobs are expected to be created because of the increase in demand, particularly among the single-person households.
When starting a commercial cleaning business, it is important to differentiate yourself from the competition. You can do this by offering eco-friendly services with the use of green cleaning products, tools, and techniques. Instead of chemicals, you can use baking soda, vinegar, lemons, and more. Green techniques include reusing old toothbrushes and plastic bottles, and upcycling magazines. You will also need to make sure your business is legally compliant before you can start accepting clients. If you plan carefully, your commercial cleaning business can provide you with a sustainable income.
35. Pool Cleaning
Pool cleaning might not sound very glamorous, but it's honest work that pays well. Best of all, as pools have become less expensive in recent years, they have also become more popular, which means demand for pool technicians is at an all-time high.
Of course, pool maintenance involves a lot more than cleaning. The trouble could be anything from a leaky skimmer or malfunctioning pump to an algae bloom or clogged pipes. There's tons of pool-related servicing to be done. So you could start a pool cleaning business, ride the wave to serious success and soon you'll be sitting by the pool yourself, enjoying all the profits.
It helps to live in an area with a lot of pools, and somewhere that's warm year-round, like Florida or Arizona. You'll need to get all the appropriate equipment, from filters to cleaning chemicals, brushes, hoses, buckets, nets and more. Finally, enroll yourself in a two-day course to be trained and certified as a pool cleaning technician. All this done, you can start offering your services online while you build your website and launch your new pool cleaning business.
36. Mobile Waxing
In addition to spa parties, at-home hair removal wax procedures are becoming popular. If you've been looking to join the booming beauty industry, consider a mobile waxing business. Waxing continues to be the most popular method of removing unwanted hair growth, as it leaves a smooth finish. The global wax hair removal market is projected to post strong annual growth of 6% through 2031. With a mobile waxing business, you can provide hair removal services in people's homes or offices.
Before you get started, check the licensing requirements in your area. Some states require a cosmetology or waxing certification before you can practice as a wax technician. It's also a good idea to prepare your waxing equipment and keep up with the latest trends. For example, pre-made waxing strips are becoming more popular as you won't need to heat wax anymore. It's also important to be aware of the kinds of wax that your clients prefer. With the right tools and information, you'll be on your way to running a successful business in no time.
37. Grocery Delivery
Global online grocery delivery sales have grown 30% since the pandemic crippled economies in 2020. This stellar performance is expected to continue through 2024 as a lot of people continue to stay home even with the lifting of protective measures. With online grocery shopping, consumers no longer have to spend time queuing in supermarkets. They simply browse a retailer's website or app, choose their items, pay online, and take delivery on their doorstep.
If you're thinking of starting a grocery delivery business, now's the time to do it. You have at least three options: operate your own delivery service, work with a franchise, or sign up with an established retailer. Consider carefully the pros and cons of each option before deciding on which business model to choose. Assess the competition as well and identify possible clients if you're going to give it a go on your own. Whatever your decision, plenty of opportunities await.
38. Hot Dog Cart
In the summer months, Americans consume more than 800 hot dogs per second. That's a lot of dogs. The market is expected to continue growing as more Americans show preference for high protein foods and manufacturers cook up more varieties with reduced fat or increased protein content. If you're looking for a new venture, consider setting up a hot dog cart business.
Setting up this business may look easy, but you will have to comply with permit and license requirements, acquire the necessary equipment, find suppliers, and decide what specific products to offer. Competition will be tough as there are countless hot dog carts across the country so it's to your advantage to find a good location with a high foot traffic volume and promote your business aggressively. But once you've established your brand, customers will be lining up to buy your hot dogs. What are you waiting for? Get yourself a hot dog cart and take a bite of this huge market.
39. Gutter Cleaning
It might not sound like the most elegant job, but cleaning gutters can be highly profitable. Demand for gutter cleaning and other outdoor domestic services has sharply increased as people have spent more time at home. The US gutter services industry is expected to take in more than $700 million in 2022.
You'll need some money upfront for buying cleaning supplies and tools. Before you launch your business, though, research the market and see what other gutter cleaning services providers are offering and what their rates are. You can differentiate your business by offering services using environment-friendly cleaning products and automated solutions.
Once you've decided on your niche, start pitching your services on social media and seek referrals. Offer discounts to attract clients and provide additional services like painting over graffiti, or snow shoveling in the winter. Starting your own business can be a daunting task. But with a bit of research and planning, it can be an incredibly rewarding experience.
40. Carpet Cleaning
Sooner or later carpets get dirty, which helps explain why carpet cleaning is a $5 billion US industry. It's also seeing sharp growth these days, thanks in part to greater concerns about cleanliness and sanitizing as a result of the pandemic. This means now is a great time to start a carpet cleaning business, help people live healthier cleaner lives and ride the wave to success.
Getting started is not as difficult as you might think. You'll need cleaning equipment and a vehicle in which to transport it from job to job. You'll also need to acquire the relevant licenses and permits. Once all that's done you can offer your services at online platforms and start marketing your new business. If you use the latest cleaning solutions, which are safe and environmentally-friendly, and promote this aspect of your business, you'll likely be cleaning up — literally and figuratively — in no time.
41. Driving School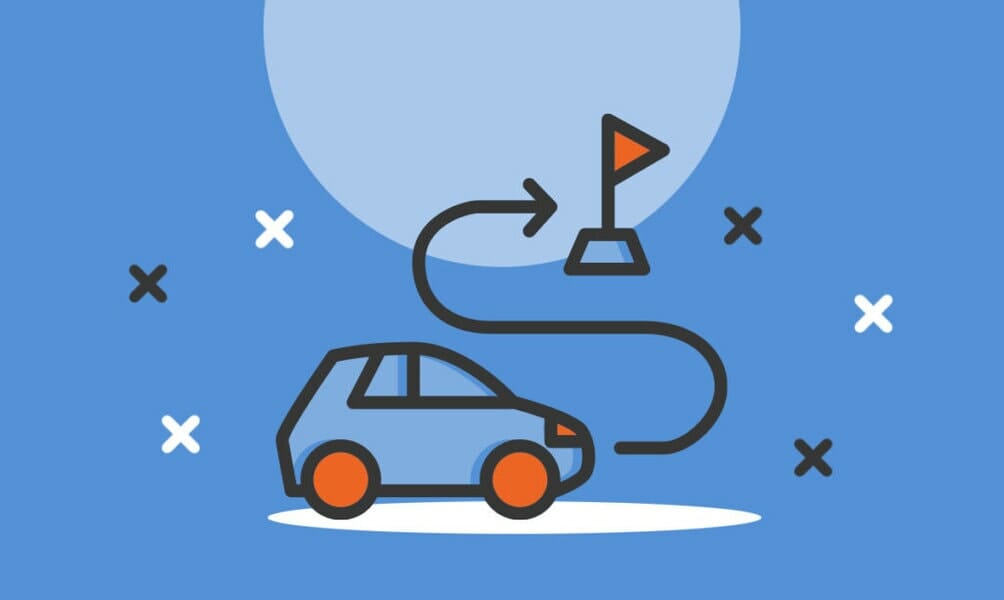 A mobile driving school is an innovative automotive business concept that brings the classroom to the student. This model leverages the convenience factor, providing flexible location options and customized training. Equipped with one or more vehicles, mobile driving schools can serve customers across a wider area, which makes them particularly appealing in sprawling urban regions or remote areas where traditional driving schools may be sparse.
The main startup costs will revolve around procuring and maintaining training vehicles, fuel, insurance, and employing qualified driving instructors. Profitability relies on the fees for the offered courses. As a mobile business, overhead costs associated with a fixed location are minimized, but marketing becomes crucial to ensure the business reaches potential students. Collaborating with schools, community centers, or corporations for off-site driver's education can also boost visibility and customer acquisition.
Comments