Back to Business Ideas Categories
46 Food Business Ideas
Written by: Natalie Fell
Natalie is a business writer with experience in operations, HR, and training & development within the software, healthcare, and financial services sectors.
Edited by: David Lepeska
David has been writing and learning about business, finance and globalization for a quarter-century, starting with a small New York consulting firm in the 1990s.
Published on June 30, 2022
Updated on November 5, 2023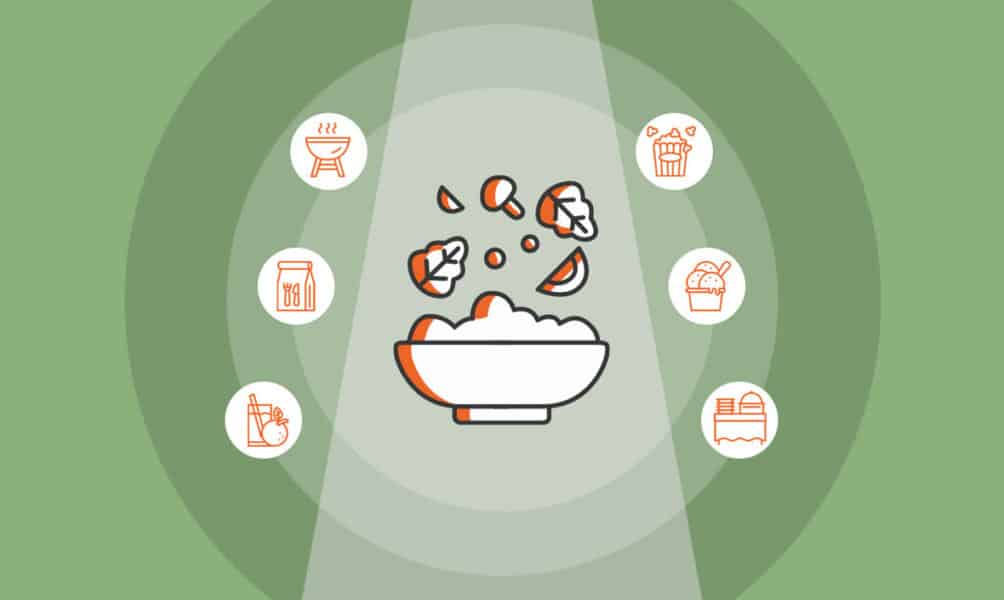 People are always eating and drinking, so starting a food business is always a potentially wise career choice. But to succeed you'll need a strong concept executed to perfection, as well as continued product development to keep customers coming back for more.
You can start by focusing on a niche market. Maybe shaved ice or pretzels? You can also start a donut shop, a hot dog cart, or a food truck. Find your motivation in our list of food business ideas below.
1. Catering
Do you have great culinary skills? Have you always dreamed of making your delicious dishes for hundreds of people? Now is a great time to start a catering business. The industry is seeing strong growth as the pandemic recedes and more and more people plan major events, like weddings and corporate affairs.
The crucial first step will be nailing down an initial menu. Do you favor traditional American dishes? Are you obsessed with Italian? Or maybe Mexican, Thai or Middle Eastern food is more your thing. Once you decide, fill out the menu with appetizer options, second courses, soups and salads, and a selection of entrees and desserts. And don't forget Americans' dietary issues — be sure to include low-fat, gluten-free, vegetarian and vegan options.
Next you'll want to nail down your product offerings. For example, some caterers today are providing box lunches for in-office events. You should also consider embracing technology, as today's top event planners often use apps to book the best caterers. Lastly, it's crucial that you acquire all the necessary licenses and permits, as food businesses are strictly regulated.
Now you're ready to get in the kitchen and start making a lot of smiling faces, and a lot of money.
2. Coffee Shop
Nearly 200 million Americans drink coffee every day, which is why you'll find a coffee shop or cafe on just about every street. Like many industries, coffee shops took a hit during the pandemic, but now it's on the rebound and expects to steady growth in the years ahead. You could take advantage of this trend by starting your own coffee shop and providing a nice pick-me-up to countless people everyday while making a good living.
Of course, opening a coffee shop will take some real work. The best coffee shops offer excellent pastries and other foods, and create a comfortable atmosphere for people to linger and enjoy. So you'll need to make smart choices in terms of your product offerings, furniture and overall design, as well as your location. You'll also want to be careful in choosing your coffee source, to make sure it's eco-friendly and fair trade. But if you're passionate about coffee and have the drive to see your business succeed, it can be an incredibly rewarding and profitable experience.
3. Coffee Roasting
Is there anything better than the smell of freshly roasted coffee beans? You could be taking in that smell all the time, and making a good living, with your own coffee roasting business. Coffee is consumed around the world, and thanks to gourmet cafes like Starbucks, these days people are willing to spend to get their daily fix.
Getting started is probably not as hard as you might think. The crucial first step is finding a great source for your green coffee beans. This can be a challenge, as you do not want to sacrifice taste for sustainability. You want your beans to be farmed and sold under fair trade principles. And finally, they should be rare enough so that everybody clamors for your beans because they can't find them anywhere else. Once you've found a source that checks all these boxes, your coffee roasting business will be on the fast track to success!
4. Winery
Have you dreamt of owning your own wine business? It's not as hard as you might think! And now's a great time, with the $300 billion global wine industry expecting steady growth in the years ahead. The first step is to decide which type of wine you want to produce. Wine comes in many varieties, from pinot grigio to cabernet, and from chardonnay to pinot noir and beaujolais, so it's important that you do your research and find one that fits your interests and talents.
The next step is to create a business plan and funding strategy. Vineyards don't come cheap, so generating adequate financing is critical to getting your wine business off the ground. Once that's sorted, source your grapes from quality suppliers, buy the required processing equipment, and start bottling wine! How you market your wine will also be important, as this is a competitive marketplace.
Still, with a bit of hard work and dedication, you can ride your oenophilia to stunning success.
5. Food Truck
Who doesn't love food trucks? They seem to be everywhere these days, at parks and street fairs, music festivals, beaches, private parties and community events. Industry revenue in the US tripled in the years before the pandemic, and now food trucks are coming back strong as the pandemic recedes. Now's a great time to start your own food truck business and provide your community with delicious meals while grabbing a share of this growing market.
The first step, of course, will be settling on a menu. The possibilities are endless, from burritos to barbecue, from burgers to sausages, and from smoothies and milkshakes to pad thai and pizza. You could even go seasonal, and offer frozen desserts in summer and gourmet soups in winter, and be able to draw a crowd year-round. The next major hurdle will be acquiring the necessary licenses and permits, which are absolutely crucial for any food-related business.
Last but not least, you will need the food truck itself. It's sure to be a significant investment, but you might be able to find a reasonably priced used truck to keep costs low. With a little luck, soon enough you'll be up and running and making a nice return on that investment.
6. Ice Cream Business
Did you know that the average American consumes nearly half a pound of ice cream per week? People really do scream for ice cream, and that craving is not going away anytime soon, which is why it's always a good time to start an ice cream business.
There are a few key steps to getting started the right way. You'll need to find the highest-quality ingredients, outfit your kitchen with the right equipment and come up with a few inventive, appealing flavors. And you'll also need to meet the licensing and safety requirements for food products. But once you've got that down, you can offer your goods online, do a bit of marketing and start selling to ice cream lovers around the country, and around the world. Soon enough you'll be opening enough stores to challenge Ben & Jerry.
7. Supplement Store
If you've been thinking about starting a supplement business, now is the time to do it! Sales of multivitamins and supplements spiked more than 50% at the start of the pandemic. In 2022, vitamin and supplement manufacturers in the US were estimated to have earned at least $35 billion. The market is expected to grow marginally in the next five years, with e-commerce sales representing a big opportunity for the industry.
A supplement business can be a very lucrative endeavor. However, it's not without its challenges. To get started, you need to comply with licensing requirements and other regulations relating to vitamins and supplements. You also need to choose your products well, find reliable suppliers, develop your brand, and get creative in promoting your products. Since the latest trend is selling directly to consumers via the internet, you have to develop your e-commerce website and boost your online presence. Expect to devote a lot of time and effort to your supplement business to ensure its success.
8. Juice Bar
Americans have in recent years become more concerned about the dangers of soft drinks and artificial sweeteners. This is good news for the $25 billion juice industry, which is projected to see steady growth in the years ahead. If you're thinking of starting your own juice business, now is a good time to get in on the action. You could help people live healthier lives while being your own boss and generating a strong and steady income.
You could even work out of your home and operate a mobile juice cart, stationing yourself at parks, local fairs and festivals and major events, and offering special deals. The first key step, after getting a cart or renting out a storefront, will be getting all the appropriate licenses and permits required for food-related businesses. Once that's taken care of you'll need to develop a strong menu of fresh juices and appealing juice combinations, such as berry mango ginger or raspberry lemonade.
You might consider operating fully from home by selling bottled juices rather than fresh-squeezed. But keep in mind, bottling juices is more expensive due to all the materials and packaging. Either way, it's probably best to start small and grow your business as you build your reputation as the juice king, or queen!
9. Fish Farm
The average American ate nearly 20 pounds of fish and shellfish in 2019, a slight increase from the previous year but still below the recommended dietary allowance. The US Department of Agriculture's Dietary Guidelines for Americans recommend that people eat two 4 oz servings of seafood each week, or 26 pounds per year. This presents an opportunity for fish farms to increase their output. If you're looking to start a fish farm, you're on the right track.
A fish farm commercially breeds fish and seafood, usually for food. It's important to prepare a substantial amount to find a suitable location, establish your fish pond, procure the required equipment, and find a reliable supplier of fingerlings. Of course, you'll need to comply with licensing, zoning, and other regulations. It's also to your advantage to scope out the market and draw up a plan on how to corner a share. With these in place, you're on your way to launching a successful fish farm business.
10. Meal Prep
People are busy these days, and always on the look-out for more convenience. That's why meal prep is one of the fastest growing industries in the United States. If you're good in the kitchen and would like to share your tasty creations with the world, you might consider starting your own meal prep business.
It doesn't cost a great deal of money, because you can start the business in your home and online. You could offer on-demand dishes, for people just looking for a healthy dinner they can pop in the oven. You could offer goal-oriented meal plans, for people with dietary concerns and limitations. Or you could offer fully prepared meals, such as sandwiches and burritos, that people can store and eat whenever they choose. Or you could get really ambitious and offer all of the above!
The key, of course, will be creating affordable, healthy dishes that appeal to your local market. If you can do that, you'll be well on your way to meal prep success.
11. Liquor Store
If you're looking for a business idea that's always in demand, look no further than the liquor store business. There's always someone who wants to buy alcohol, and as long as you have the space and license, starting a liquor store is a great way to make money. The beer, wine and liquor stores industry in the US is valued at $72 billion and still growing. Competition is tough, though, as there are close to 50,000 stores across the country.
Before starting your liquor store business, it's important to do your research. Find out whether there are already liquor stores in your area, what kind of customers they have, and what the prices are. You will need to comply with local and state licensing and zoning requirements, choose a good location for your store, and stock your shelves. You'll also need to keep track of the latest trends in the market. With creative marketing and lots of work, you can make a lot of money from your liquor business.
12. Popcorn Business
Do you love popcorn? Start your own popcorn business! It's a popular snack that people of all ages love, it's fairly simple to make, and it's a great way to make money. The US popcorn market is predicted to grow at least 5% per year through 2026, with the ready-to-eat popcorn segment expected to exhibit strong demand.
So how do you get started? You might want to choose a niche market first and decide whether to carry microwave popcorn, ready-to-eat popcorn, popcorn kernels, or all of these. It's to your advantage to scope out the market and identify your distribution channels.
You can buy wholesale and resell by supplying supermarkets and convenience stores. Other options are to market your products online, or invest in equipment and set up your own ready-to-eat popcorn stall. You will need to check out permit requirements, and other local and state regulations. It's also a good idea to draw up a marketing plan and use social media to succeed.
13. Distillery
Six in 10 Americans aged 21 years and older drink alcoholic beverages, with beer as the most preferred followed by wine and liquor, a 2019 survey by analytics firm Gallup showed. The pandemic lockdowns and growing concern over the effects of excessive drinking may have impacted drinking habits, but the US distilleries industry has continued to perform strongly. The market is expected to generate revenue exceeding $16 billion in 2022, up nearly 50% from a decade ago.
If you've been looking to start a distillery, you're not alone. The market is highly competitive and you'll be up against several big brands, so it's a good idea to plan your business carefully and come up with innovative ways to make your product stand out. It's important to keep yourself up to date on the latest trends, such as the rising consumption of craft spirits and growing preference for ready to drink cocktails. With extensive market research and creative marketing, you're on your way to launching a successful distillery.
14. Pickle Business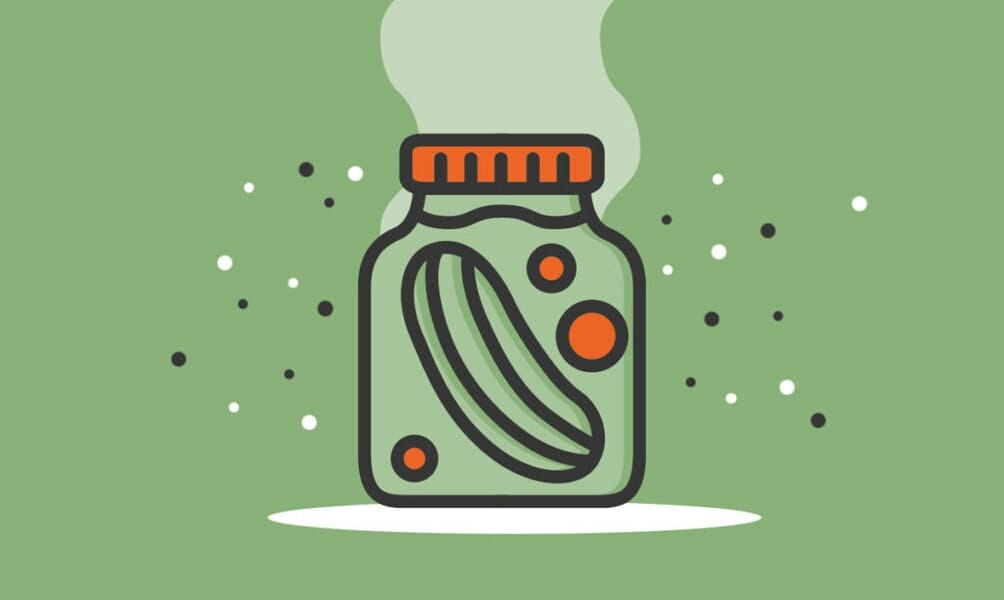 Most people think of pickles as a side dish, but did you know that you can make good money selling them? The US pickles market, valued at around $3 billion in 2021, is slated to grow steadily through 2026 on the back of strong demand for healthy, nutritious and sustainable food. Pickles are full of antioxidants that boost immunity and probiotics that are good for gut health. They are fat-free and low in calories, supporting weight loss. So, why not start your own pickle business?
With a bit of food science, you can develop your own recipe or improve an existing recipe. But first, you will need to pick a niche market. Will you be making pickles from fruits or vegetables? Your production cost and selling price would depend on the ingredients that you will use. Visit local farmers to get a good deal and ensure regular supply. You will also need jars and a refrigerator or freezer for storage. Be ready to compete in a saturated market. You will need to be very creative in marketing your products.
15. Farmers' Market
Are you among the millions of Americans who shop for fresh locally grown fruits and vegetables each week at farmers markets? Well, you can start your own farmers market. It's a great way to begin your entrepreneurial journey and promote a healthy and nutritious diet. You'll also be helping local farmers earn bigger profits by giving them a venue to sell their produce directly to consumers and eliminating the middlemen.
The number of farmers markets has been increasing. As of 2019, there were more than 8,000 farmers markets across the US, based on the National Farmers Market Managers survey. Some markets sell only fresh fruits and vegetables while others also carry meat, eggs, baked goods, dairy products, and flowers.
First, it's important to link up with the local farmers. It's easy to find them; just ask the US Department of Agriculture for a list of farmers in your area. It's also important to find a big area. If you plan this carefully, your farmers market can be very rewarding.
16. Hot Sauce
Do you love hot sauce? If so, now might be the right time to start your own hot sauce business. It's a great way to share your passion for spicy food with others while also earning good money. US hot sauce production has been stable the last five years, while the global hot sauce market is worth more than $4.5 billion. It is expected to grow steadily through 2026 due to the increasing popularity of Asian and Latin American cuisines.
Anyone can start a hot sauce business. All you need is a willingness to experiment, some food science skills, and of course, hot chili peppers! But you will need to comply with licensing requirements and other regulations. You will also need to study the market and see how you can innovate on existing hot sauce products or develop a new recipe. Once you've developed your own brand of hot sauce, implement an aggressive marketing campaign to make an impact and gain a following.
17. Boba Tea
Coffee, tea or boba tea? Boba tea, also known as bubble tea or milk tea, is increasingly popular among young consumers. This Taiwanese cold drink is made by blending tea with milk, adding tapioca or boba pearls, and shaking vigorously. Starting your own boba tea business is a great idea! The boba tea market in the US is worth about $1 billion and still growing. There's definitely room for more boba tea shops.
Starting a boba tea business requires compliance with various regulatory requirements. On top of the FDA regulations, there might be other federal, state and local requirements that you will need to meet. Check with your local authorities before you launch your business.
You will also need to choose a good location for your boba tea shop, one with high foot traffic volume or anywhere close to your target market. With a reliable supplier and an excellent marketing strategy, you can be on your way to owning a successful boba tea shop.
18. Cookie Business
Are you a baking whiz? Well then maybe now's the time to turn your incredibly tasty cookies into a money-making machine. The cookie and cakes market is huge and growing fast, in the US and around the world, so you could start your own cookie business, put smiles on a lot of faces and make a good living, all at the same time!
The key, of course, is being able to whip up fantastic cookies, preferably in a variety of unique and appealing flavors. If you can already do that, you're halfway there. You'll just need to outfit your kitchen for industrial-level baking and build a website showing off your baked goods and you'll be open for business. And thanks to the internet, your potential market is billions of people. You could sell to the family around the corner, or college kids on the other side of the globe. So maybe it's time to get out those cookie sheets and start making some real dough.
19. Candy Business
Got a sweet tooth? Then you probably know that candy is big business. The global candy market has seen steady growth of late and will soon be worth a whopping $200 billion. No wonder everybody wanted to get a glimpse of Willy Wonka's chocolate factory! People are crazy for candy.
If you're thinking of starting a candy business, it might not be as difficult as you think. In the early days you could run your business from home, sell your candies online and save up to open your own candy store. The key is producing a uniquely appealing product and standing out from the competition in an increasingly saturated market. It could be chocolate, jelly beans, lollipops, jawbreakers or something entirely new! As long as it's delicious, the sky's the limit for you and your candy business.
20. Beef Jerky Business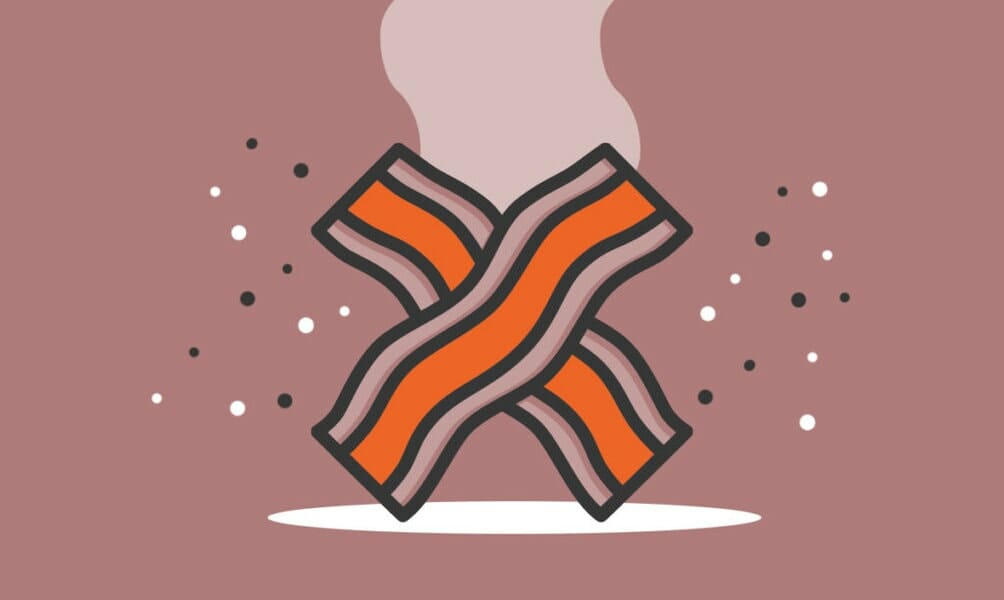 Around 160 million Americans consume meat products and beef jerky regularly. It's no surprise then that the beef jerky industry is valued at billions of dollars and still growing. If you're looking for a business venture, why not consider starting a beef jerky business? This is a great idea for anyone with an interest in food production. You can't go wrong with beef jerky, which contributes more than half of the total revenues from jerky snacks.
Jerky is a popular high protein snack that started as a form of preserving meat many centuries ago. These days, it's available in assorted flavors such as barbecue, teriyaki, and more. You can choose to make some of the existing flavors, or innovate and develop new flavors to create your own niche market. Before you start preparing your jerky, it's important to find out your state's regulations and comply with these. You can choose to set up a shop or start marketing your products online to save on overhead costs. Finding customers is going to be tough, but will take minimal effort once you are able to establish your brand.
21. Donut Shop
Popular donut shops never seem to run out of new flavors. Besides the original glazed donuts, these sweet treats are sprinkled with cinnamon sugar, dipped in icing, topped with KitKat, filled with strawberry jam, and more. If you can think of new and unique varieties that could challenge Dunkin or Krispy Kreme, then it might be time to start your own donut shop. Plenty of opportunities await as the US donut industry, which is valued at $7.5 billion, is expected to continue growing.
While you're complying with the legal requirements, you'll want to identify sources of funds so you can invest in donut making equipment and find a good location for your shop. Your biggest challenge might be overcoming the healthy food trend. It's daunting, but not impossible. Creating a realistic business plan with an innovative marketing strategy can spell the difference for your business. Once you've hurdled these, it's time to put on your apron and start making donuts!
22. Honey
With more consumers choosing natural goods over sugar and artificial sweeteners, the global market for honey is expected to grow modestly and approach $12 billion by 2028. The US is a leading importer of honey, which means local production is not enough to meet the demand. You can take advantage of this opportunity by starting your own honey business. It's a great idea – honey is a delicious, healthy, and versatile product.
There are some things you need to know before starting your honey business. Make sure to comply with all federal, state and local regulations, from processing to packaging to labeling. The label should include the honey grade and color designations, among others. Keep in mind that labeling regulations differ state by state so it would be best for you to check out your state's regulations. If you're raising the honey bees yourself, you will also have to comply with beekeeping regulations. Once you comply with all the regulations, you should create an advertising and marketing plan for your product.
23. BBQ Business
With apologies to vegetarians, just about everybody loves some tasty grilled meats. That's why barbecue has been growing steadily and is now a more than $4 billion US industry. If you've got legit grill master skills, you could start your own BBQ business and cook up fantastic grilled meats along with strong profits.
There are, however, a few hurdles to overcome. First you'll need to decide whether you want to do Kansas City or St. Louis-style BBQ, an exotic flavor or something entirely new. You could also focus exclusively on chicken, pork, or beef, or dive in and do all of the above. Next, you'll need to find a great location with steady foot traffic and acquire the necessary equipment. After that, you'll just need to put out some strong marketing and start cooking up some meaty success.
24. Cottage Food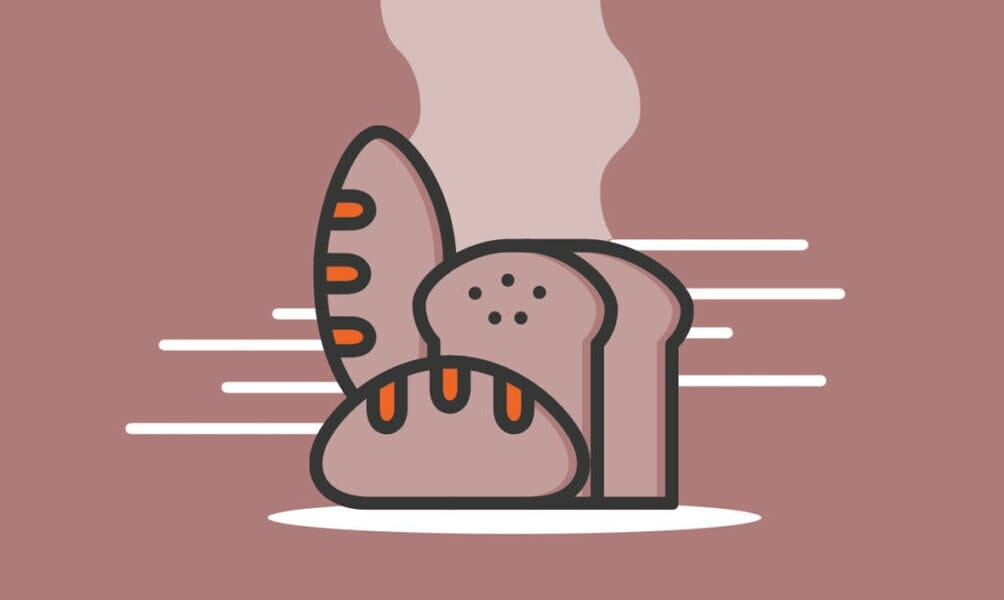 If you have great cookie and bread recipes, why not consider starting your own cottage food business? It is a great way to turn your love of cooking into a career. The cottage food industry is booming because of the Covid-19 pandemic and the growing preference for healthy food. The broader food industry in the US is expected to earn more than $900 billion in 2022 and is still growing.
Start your cottage food business by selling to your neighbors and friends. Some states don't require cottage food businesses to get a license or permit as long as revenues don't exceed a certain amount, so check with your local authorities first. Note that the FDA allows only low-risk food to be sold as cottage food. These include bread, cookies, jams, biscuits, candies, honey, pickles, preserves, and others that don't spoil easily. So if you're looking for a fun way of earning an income, roll up your sleeves and preheat the oven.
25. Smoothie Business
Do you love smoothies? If so, you're not alone. Eating healthier is a key part of the current American fitness craze, and for millions of people that means smoothies. They work as breakfast, snack, dessert or even a lunch alternative, and can be made with everything from almond milk and yogurt to ice cream, pineapple and cucumbers (though not all together!). The industry is already worth $2.5 billion and expects to see strong growth in the years ahead. So if you enjoy whipping up healthy treats, you could start your own smoothie business and put smiles on countless faces while making good money.
Beyond creating a unique and appealing menu, one key hurdle will be finding a great location for your smoothie shop. It needs to have steady foot and car traffic, or you won't do much business. It also needs to be affordable or you won't make any profits. One option is to rent a food truck and start out with a mobile smoothie business, then use that to build a reputation and save money for your smoothie shop — which will hopefully be the first of many.
26. Edibles Business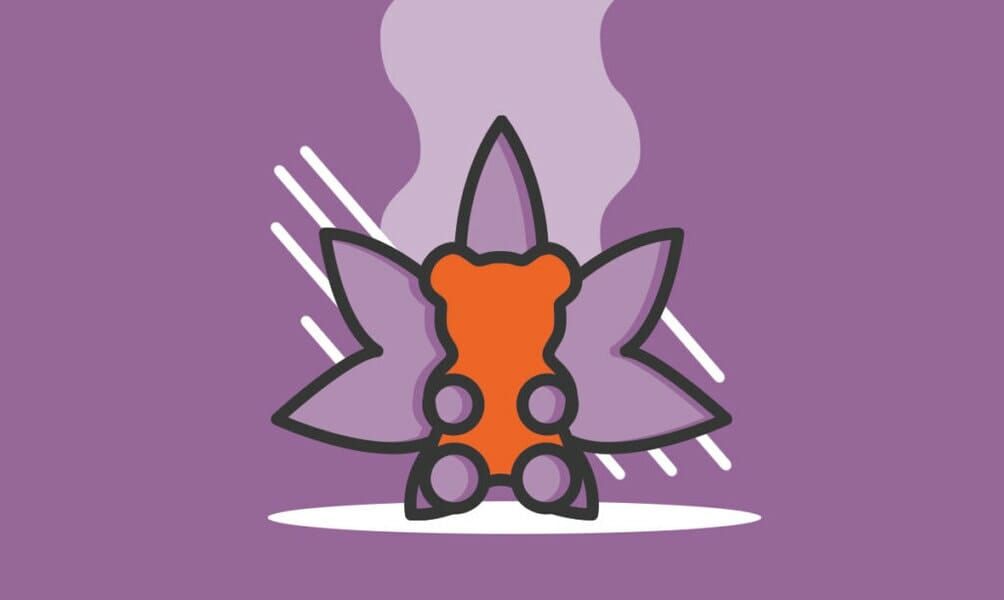 Legal in 18 states, marijuana is one of the US' fastest-growing industries. Within that market, one of the fastest-growing segments is edibles, such as THC-infused gummy bears and chocolate bars. Edibles revenues increased a stunning 54% in 2020 alone, and similar growth is expected through at least 2025. You could start your own edibles business and give countless people lots of delicious fun while grabbing a share of this booming market.
Getting there won't be easy. You'll need to find a reliable source for your THC, or a good space to grow your own marijuana. You'll need to build out a kitchen space that will allow your business to scale, as order numbers could increase quickly if your products are a hit. To get there, you'll want to experiment with a variety of options until you nail down your initial product list of 5-6 top items.
Once you've acquired all the relevant licenses and permits — and keep in mind that the regulatory hurdle for a marijuana business is quite high — your edibles will practically market themselves.
27. Mushrooms
Mushrooms are a great way to start your own business. Not only are they delicious, but they're also healthy, easy to grow, and you can sell them for a pretty good price. Demand for these edible fungi is increasing across the globe, especially in the US, as more consumers are shifting to fresh nutritious foods that enhance health. The global mushroom market is predicted to grow at least 6% per year through 2026. Starting a mushroom business now is a good bet.
You can grow your own mushrooms in your backyard or purchase them from a reliable mushroom farm. The best way is to go organic, which is currently the most popular niche for farmers. But first, you have to decide what kind of mushrooms to grow and who your target market is. For example, you can sell your mushrooms to food businesses or wholesale shops. You should know the profit margin for each type of market segment so you can choose which path is more profitable for you.
28. Cupcake Making
The great cupcake boom is here! Cupcakeries, or bakeries that specialize in cupcakes, are popping up on every major shopping artery, while reality shows like Cupcake Wars draw massive viewership numbers. The $43 billion global cake industry is expected to see steady growth through 2027, which means now is the perfect time to get in the kitchen and start whipping up your next batch.
If you have legit baking skills, you could start your own cupcake business and ride this wave to success while bringing smiles to countless faces. There will be a good deal of work involved. You'll need to decide which sort of cupcakes to make, though at the start it might be best to specialize in the cupcakes you make best and then expand the choices as you grow. The next stop will be renting out an appealing shop space, or a commercial kitchen, if you decide to sell online rather than direct. Finally, be sure to get all necessary licenses and permits, as the last thing you want is for your food business to be shut down just as starting to draw the cupcake crowds.
29. Cake Making
Nearly six out of 10 Americans eat dessert after a meal at least once a week, and cakes are among the favorites. Cake consumption is growing steadily in the US despite the increasing preference for healthy food. Well, those with a sweet tooth always find an excuse to indulge in cakes. If you're fond of baking and designing cakes, starting a cake business might be the perfect career choice for you.
This type of business can be run from home so you can minimize your overhead cost. Once you've registered your business, you should find a reliable supplier of ingredients and supplies. Besides offering unique birthday cake designs, you might also want to introduce gluten-free and sugar-free cakes to cater to all kinds of customers. Keep yourself updated with the latest market trends and consider coming up with cakes in a box or tin can cakes. A cake business will require a lot of creativity, hard work and an effective marketing plan.
30. Bakery
Who doesn't love tasty baked goods fresh out of the oven? If you often find yourself elbow-deep in flour, now's a great time to take the next step and become an entrepreneur. Despite the anti-carbohydrates trend, the US baking industry has been growing for years and is now worth more than $12 billion. You could open your own bakery, or start a home-based baking business, and share your delicious culinary creations with the world while also making a good living.
But starting a baking business can be tricky, and there are several hurdles before you can start. You'll need to nail down a handful of absolutely fantastic baked goods that will keep people coming back. You'll need to outfit your kitchen, or your new bakery, with all the right equipment and ingredients. And of course you'll also need to pass health checks and government licensing required for food businesses. 
After that, you'll just need to start marketing your tasty treats and, with a bit of luck, you'll soon have too many orders to fill!
31. Frozen Food
Frozen foods are a growing $35 billion industry, and there's no reason you can't get a piece of the pie. Get it? Pies will likely be among the frozen foods you'll offer as part of your business, along with cakes, ice cream, pizzas, sausages, and seafood. Or you might decide to focus on a single segment or market niche, such as healthy dinners.
Either way, a crucial step to getting your frozen foods firm up and running will be ensuring you obtain all the necessary licenses and permits for a food business. The last thing you want is to wrack up hefty fines and possibly face being shut down for violations.
One great advantage of a frozen foods business is that you can run the business almost entirely from your home. With delivery apps, the groceries will come straight to your door. You can cook up all your offerings in your kitchen before freezing them, lay out the full menu on your appealing website and finally ship your goods directly to customers. The hard part will be standing out from the competition, and that's where the entrepreneur in you will need to make her mark.
32. Pizzeria
If you're like most people, pizza is one of your favorite foods. You can either go to the nearest pizza restaurant, or you can just pick up your phone and order. Better yet, you can fix one yourself, get creative with your toppings, and even start a business. In the US, the pizza industry is worth nearly $54 billion and growing, so right now is a good time to take a bite of this mouthwatering pie.
But first you'll need to learn the basics of starting a pizza business, from licensing and permits to branding and marketing. It's also important to study the competition — find out how many restaurants are already doing business in the area, what kind of pizza they're making, and how they're promoting their brand. Choosing the right location is critical. You have to be where your target market is. Once you hurdle these, you'll be well on your way to success!
33. Lemonade Stand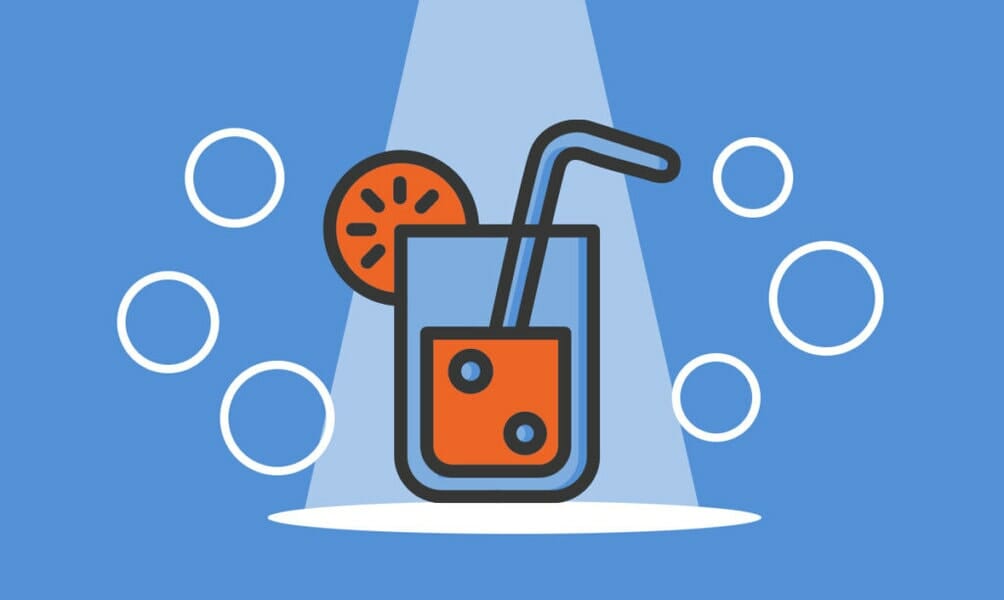 Selling fresh lemonade is easily on the list of top 10 ways to earn money during summer. But did you know that you can start a lemonade business and sell this refreshing drink year round? The lemonade industry in the US is expected to grow in the next five years, reaching a market size of more than $2 billion by 2026. An increasing awareness of lemonade's health and nutritional benefits as well as a shift in consumer lifestyles are fueling demand.
With so many lemonade stands popping up especially during summer, how will you differentiate your business? First, you will need to innovate and come up with new flavors that are just as healthy as the old-fashioned lemonade. Some manufacturers have introduced raspberry, strawberry and other flavors. Having a catchy name and pretty packaging will definitely help. Your location is also important. You'll need a spot with plenty of foot traffic, or near an event that will bring in lots of people. Finally, make sure to aggressively market your product and strengthen brand awareness efforts.
34. Tea
Not including water, tea is the most popular drink in the world. It comes in endless varieties and is enjoyed by people of every continent, religion, culture and age group, besides young children. US tea consumption has increased steadily in recent years, to the point that it's not uncommon to find a wide variety of teas at your local supermarket. You could get in on this trend by opening your own tea shop, offering a calm, appealing gathering space for the community while making a good living.
The most important step will be finding the right space. You'll need a storefront with good size, so there's room for adequate seating, a space for making teas and a counter to make transactions and offer snacks and pastries. It also needs to be in a good location, to ensure you have a steady stream of traffic. Once you've secured your shop, the next major hurdle is getting the appropriate permits and licenses, which is always crucial for any food-related business. After that, just choose which teas you'll serve and start marketing your cool new shop.
It might sound like a lot of work, but a successful tea shop doesn't just appear out of nowhere.
35. Tequila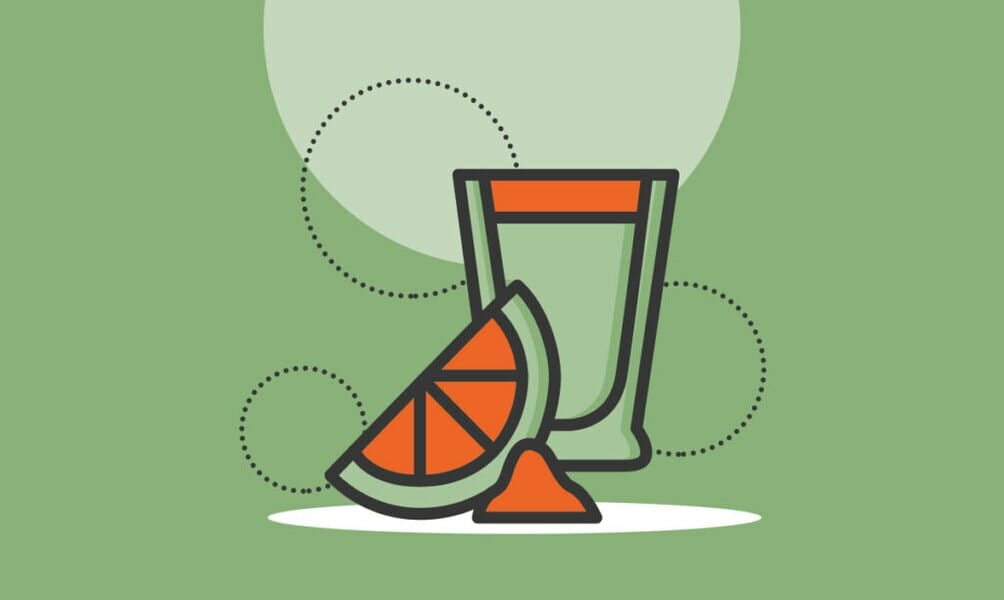 hat if you could have a good tequila shot every day? Turns out, you can! You just need to start your own tequila business. It's a flourishing industry, and there's plenty of room for new players. Global retail sales of tequila, a Mexican distilled beverage made from the blue agave plant, exceeded $9.4 billion in 2020. The market is seen to grow moderately through 2028 as manufacturers introduce new flavors to cater to a growing preference for artisanal drinks.
Before starting your tequila business, you must be aware that a distilled beverage should contain at least 51% blue agave plant distillate to be called tequila. To be able to import tequila from Mexico, you need to obtain an importer's permit and have your product labels approved. Make sure to check local regulations on tequila as well. When drawing up your marketing plan, consider the latest consumption trends which show that young adults drink the most tequila in the US. Your business will surely thrive if you know your target market well.
36. Chocolate Making
Global consumption of chocolate, one of the most popular treats, is forecast to hit $200 billion by 2028. Setting up a chocolate business now holds a lot of potential for success. Chocolates have been associated with several diseases, but these have also been found to provide multiple health benefits. It has been found to boost levels of serotonin, which is also known as the happy chemical because it lifts up a person's mood. Dark chocolate especially has been found to prevent depression.
Before you start a chocolate business, it's a good idea to decide which segment you'll focus on. Will you be selling different types of chocolates and chocolate-based confectionery products? You can also make the chocolates yourself, but you'll have to decide what type of chocolate to make and how much you want to produce. Just make sure you will be offering something new and exciting to the palate so you can easily market your product.
37. Hot Dog Cart
More than 800 hot dogs are consumed every second during the summer months from Memorial Day to Labor Day in the US. The market is expected to continue growing as more Americans show preference for high protein foods and manufacturers cook up more varieties with reduced fat or increased protein content. If you're looking for a new venture, consider setting up a hot dog cart business.
Setting up this business may look easy, but you will have to comply with permit and license requirements, acquire the necessary equipment, find suppliers, and decide what specific products to offer. Competition will be tough as there are countless hot dog carts across the country so it's to your advantage to find a good location with a high foot traffic volume and promote your business aggressively. But once you've established your brand, customers will be lining up to buy your hot dogs. What are you waiting for? Get yourself a hot dog cart and take a bite of this huge market.
38. Grocery Store
Grocery stores and supermarkets continued to thrive during pandemic lockdowns, growing almost 3% yearly to a market value exceeding $750 billion in 2022. Competition is stiff in this industry, although you can still corner a share of the market if you're innovative and willing to respond to consumer demands.
Besides registering your business, it's important to choose a suitable location for your store and decide on your retail format first. Your store can either carry only fresh produce and grocery items, or you can also provide space for a small coffee shop, a pharmacy, or some fuel pumps.
Whatever retail format you choose, it's important to provide convenience to consumers. You can do this by providing an option to order online for delivery or pick-up, carrying ready-to-eat meals or freshly cut fruits and vegetables, and providing convenient parking. Once everything is in place, you can expect to make big profits from your grocery store.
39. Restaurant
If you're looking to open a restaurant, you're not alone. Americans love to dine out, which explains the steady increase in the number of full-service restaurants. With the lifting of pandemic restrictions, restaurant sales in the US are expected to return to a pre-pandemic growth path and approach $900 billion in 2022, according to the National Restaurant Association.
Before you can launch your restaurant, you'll need to comply with the licensing and regulatory requirements, find a suitable location, and secure enough funding. It's also important to decide on the concept and theme of your restaurant. Do you prefer casual or fine dining? It's a good idea to identify your target market and come up with a good marketing plan in order to survive in this highly competitive industry.
Once you open, it's important to be prepared for potentially long hours. Always making sure to serve the perfect dish and that your customers enjoy their dining experience can spell the difference for your restaurant.
40. Snow Cone
Snow cones are among Americans' favorite summertime treats. They're sold in ballparks, amusement parks and on sidewalks. This frozen dessert is popular among kids and teenagers. Considering there's always demand for it, starting a snow cone business can be financially rewarding for you.
Before you get started, you need to understand that competition is tough in this industry. Snow cones have leveled up from being sold in stalls and are now being offered in restaurants and bars. Many new varieties have been introduced, with local ingredients or a splash of liquor. In order to compete in this saturated market, you will need to be innovative and come up with your own unique flavors that will appeal to consumers. If you play your cards right, your snow cone business can provide you with a steady source of income.
41. Farm
Do you have a green thumb and always dreamed of starting your own farm? Well now is a great time to take the plunge, with countless people leaving cities for the countryside and looking to eat healthier, all-natural foods fresh from the farm. Farming is a trillion-dollar industry in the US, and offers considerable opportunity for the hard-working entrepreneur.
And there will be hard work. Farming is not as easy as putting on overalls. You'll need to find and purchase the right piece of land. You'll need to choose your crops. Maybe heirloom tomatoes, zucchini and soy beans? Next, work the soil and make sure it's ready for planting, then keep your fields clear of insects and blight. You'll also want to decide on livestock. Will you have chickens, lambs, cows, pigs? There's so much work to do on the farm, but you'll get to work in the great outdoors, providing nourishing foods to your family and community.
42. Pop-Up Restaurant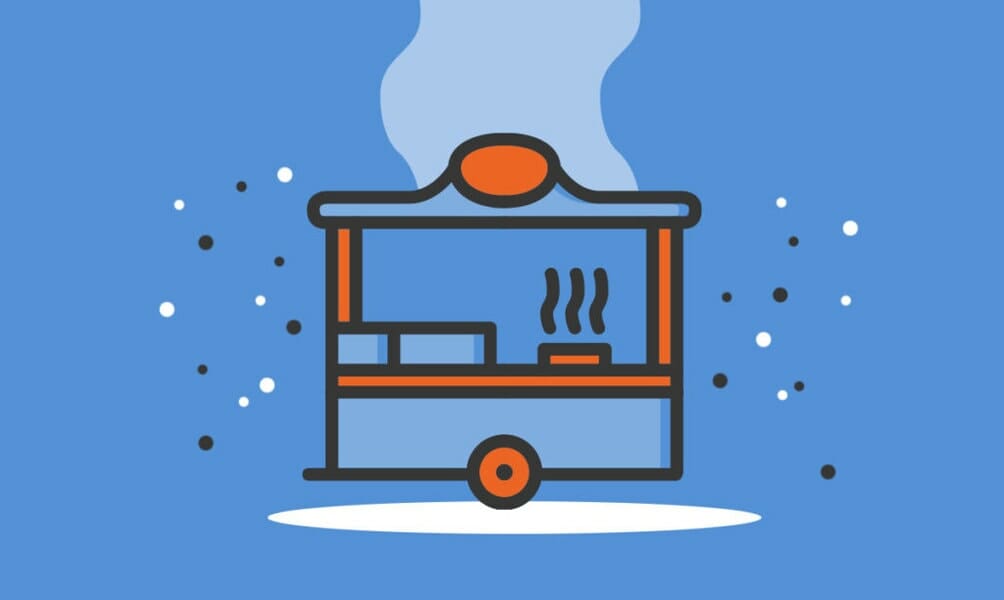 Starting a pop-up restaurant involves a series of steps aimed at providing a temporary dining experience in an unconventional location. First, you need to conceptualize your idea: What food will you serve? What unique experience will you provide? After that, you'll need to find a location. This could be an existing restaurant during off-hours, a rented commercial space, or even a private home. Ensure the location is suitable for food preparation and has the necessary permits for food service.
The third step is sourcing food and hiring staff. Depending on your concept, you might need chefs, waitstaff, or bartenders. Remember to consider food safety regulations when sourcing your ingredients. Next, market your pop-up. Use social media, local press, and word-of-mouth to attract your target audience.
Lastly, set up and manage the pop-up restaurant. This includes setting the ambiance, preparing the food, serving the guests, and handling finances. Once the event is over, you'll also need to clean up the location and possibly prepare for your next pop-up.
Keep in mind that local regulations regarding food service and temporary establishments can vary, so always ensure you're in compliance with local laws.
43. Sandwich Shop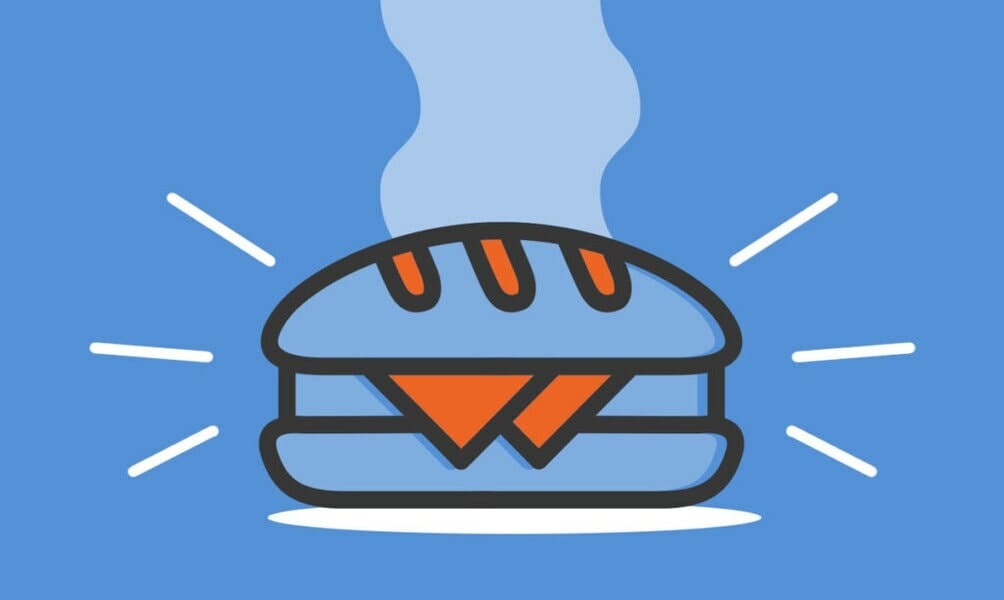 A sandwich shop business serves a variety of sandwiches, and potentially other items like soups, salads, and beverages. The first step is to create a business plan detailing the concept, target audience, type of sandwiches you intend to serve, and estimated startup and operating costs. Select a location with high foot traffic and ensure it has the necessary space and facilities to prepare food safely. In most cases, a sandwich shop will need a commercial kitchen, refrigeration, a counter space for serving, and seating area if you're allowing customers to dine in.
The second step is to acquire necessary permits and licenses from local authorities, source quality ingredients from reliable suppliers, and hire competent staff. The menu should be diverse to cater to different tastes but not so extensive that it complicates operations. Use high-quality ingredients and create a few signature sandwiches to set your shop apart. Customer service should be top-notch, as the experience will often be a significant factor in repeat business. Finally, market your business effectively through social media, local advertising, and by offering opening specials or loyalty programs to attract customers.
44. Loaded Tea Shop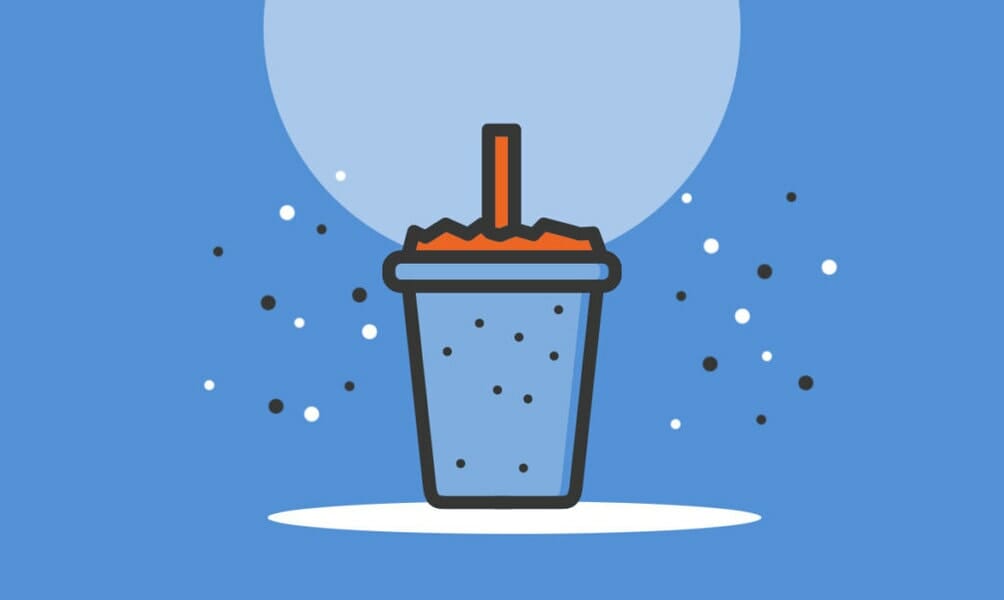 Starting a loaded tea shop requires a detailed plan including your tea offerings, target customers, and costs. Selecting a high-traffic location, such as near offices or universities, is crucial. Operating could be from a kiosk, food truck, or cart, depending on local regulations.
You'll need to acquire necessary permits and licenses, and set up equipment for brewing, storing, and serving teas. High-quality ingredients are key to create flavorful and appealing teas. Market your shop using local ads and social media, and provide top-notch customer service. Keep your menu exciting with specials or seasonal flavors to retain customer interest.
45. Seasoning Business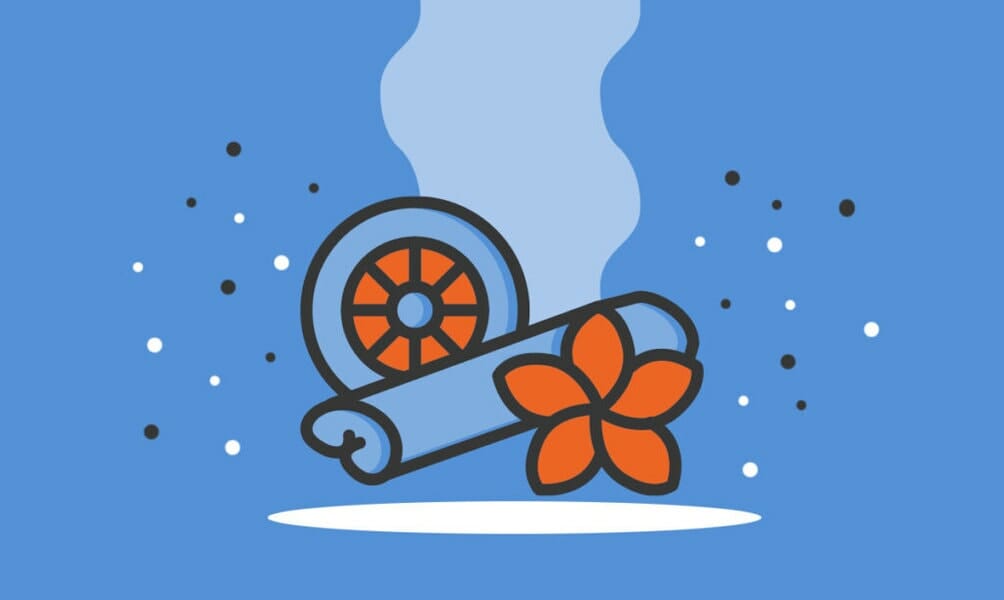 Seasonings play a pivotal role in transforming ordinary dishes into culinary delights. Whether it's the perfect blend of herbs for a pasta sauce, the right dash of spices for a curry, or a unique seasoning mix for grilling, these magical powders and blends have the power to elevate any dish. As consumers become more adventurous with their palates and seek out new and exciting flavors, there's a growing demand for unique, high-quality seasonings.
While many might think of the seasoning market as saturated, there's always room for innovation. Entrepreneurs can carve out a niche by focusing on organic, locally-sourced ingredients, or by creating blends tailored to specific dietary needs or cultural cuisines.
Additionally, the trend towards home cooking has made the kitchen a central hub of creativity for many. This shift has spurred a renewed interest in ingredients that can make everyday meals feel gourmet.
By harnessing these trends and combining them with solid branding and a clear understanding of the target market, a seasoning business can become a flavorful success in the bustling food industry.
46. Fast Food Restaurant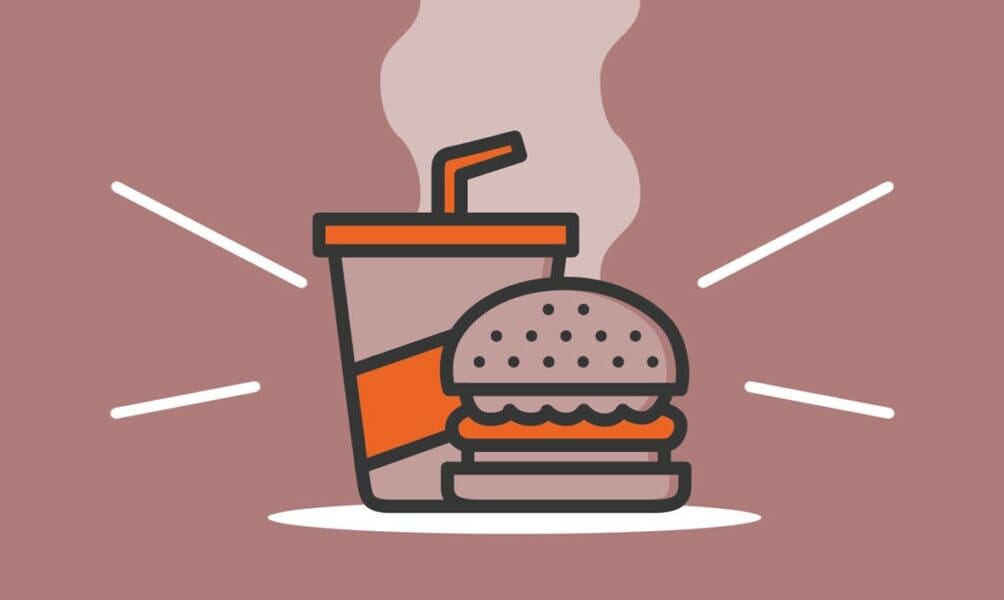 The fast food sector, characterized by its quick service and affordable prices, has consistently thrived by adapting to changing consumer tastes and leveraging modern trends. The global appreciation for convenience, coupled with increasingly busy lifestyles, ensures a persistent demand for quick and tasty meal options.
Embarking on a fast food business journey, however, requires more than just a passion for food. Location plays a pivotal role; choosing a spot that guarantees high foot traffic, easy accessibility, and visibility can greatly influence success.
Additionally, understanding the target demographic is crucial, ensuring that the menu offerings resonate with potential customers in the chosen area. Yet, with the right strategy, a keen awareness of market trends, and a commitment to quality and service, a fast food restaurant can be a lucrative endeavor, promising both growth and a loyal customer base.
46 Food Business Ideas
Catering
Coffee Shop
Coffee Roasting
Winery
Food Truck
Ice Cream Business
Supplement Store
Juice Bar
Fish Farm
Meal Prep
Liquor Store
Popcorn Business
Distillery
Pickle Business
Farmers' Market
Hot Sauce
Boba Tea
Cookie Business
Candy Business
Beef Jerky Business
Donut Shop
Honey
BBQ Business
Cottage Food
Smoothie Business
Edibles Business
Mushrooms
Cupcake Making
Cake Making
Bakery
Frozen Food
Pizzeria
Lemonade Stand
Tea
Tequila
Chocolate Making
Hot Dog Cart
Grocery Store
Restaurant
Snow Cone
Farm
Pop-Up Restaurant
Sandwich Shop
Loaded Tea Shop
Seasoning Business
Fast Food Restaurant
Subscribe to Our Newsletter
Join our exclusive community! Subscribe to our newsletter
and gain insider access to cutting-edge business insights and trends.
Thank you for subscribing! We can't wait to share our latest news and updates with you. Get ready for exciting content in your inbox.