Back to Business Ideas Categories
16 Food Truck Business Ideas
Written by: Natalie Fell
Natalie is a business writer with experience in operations, HR, and training & development within the software, healthcare, and financial services sectors.
Edited by: David Lepeska
David has been writing and learning about business, finance and globalization for a quarter-century, starting with a small New York consulting firm in the 1990s.
Updated on September 7, 2023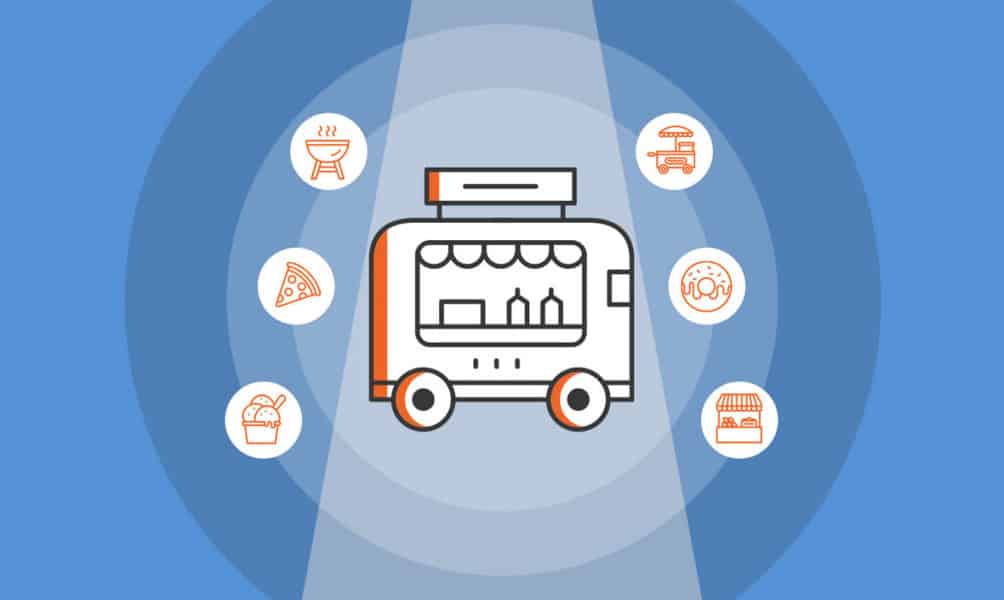 16 Food Truck Business Ideas
Ice Cream Truck
Taco Truck
Seafood Truck
Burger Truck
Farmer's Market Truck
Donut Truck
Vegan Food Truck
Hot Dog Truck
BBQ Food Truck
Pizza Truck
Grilled Cheese Truck
Juice and Smoothie Truck
Kebab Truck
Pet Food Truck
Cocktails Truck
Waffle Truck
Food trucks have exploded in popularity in recent years and offer a unique, potentially lucrative alternative to brick-and-mortar restaurants. Food truck owners are some of the most creative entrepreneurs out there, always thinking of new dishes to delight eaters. From quick bites and snacks to exotic dishes from around the world, a food truck nearby is probably whipping up just anything you can imagine.
The US food truck industry is worth $1.2 billion and expects strong 7% annual growth through 2028.((https://www.ibisworld.com/industry-statistics/market-size/food-trucks-united-states/)) If you're thinking of cooking up some mobile delights of your own, you should check out this list of food truck business ideas for some entrepreneurial inspiration.((https://www.grandviewresearch.com/industry-analysis/food-trucks-market-report))
1. Ice Cream Truck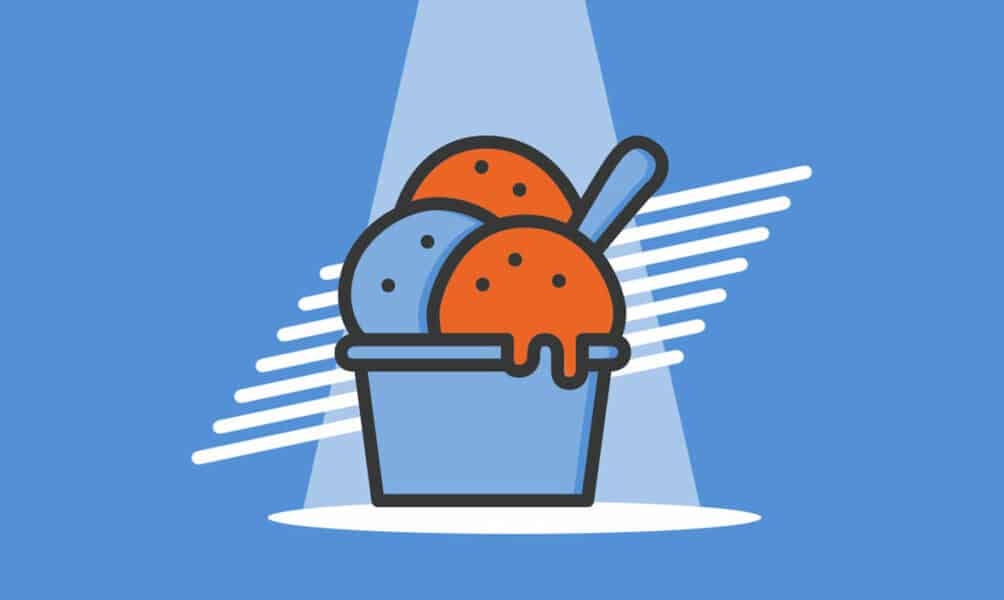 Ice cream trucks have been around forever and continue to be a favorite for kids and adults alike. To make your business unique, partner with local ice cream and sweet treat vendors in your area and offer to be a distributor. You could also specialize in outside-the-box flavors and toppings. Instead of driving through the neighborhood like a traditional ice cream truck driver, consider setting up shop at a local park or seasonal fair to sell your tasty treats.
2. Taco Truck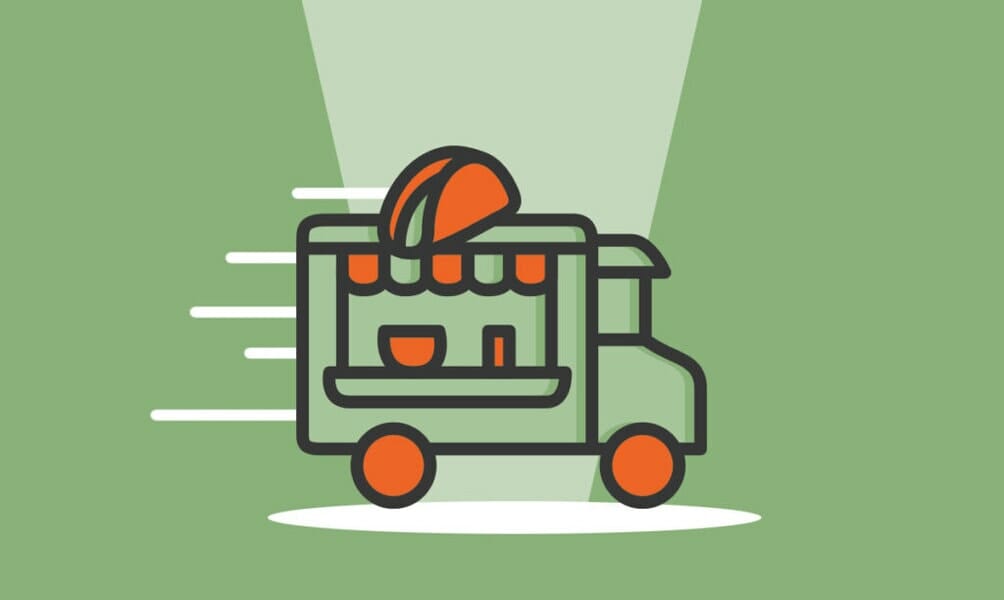 Did someone say Taco Tuesday? Tacos are a perfectly portable meal and come in an endless number of combinations. You could stick to the basics and offer traditional recipes or go off script and create your own culinary delights. If you want to provide your customers with something sweet, dessert tacos are a great option. Popular with late-night snackers, taco trucks close to busy nightlife sections of cities always have lines.
3. Seafood Truck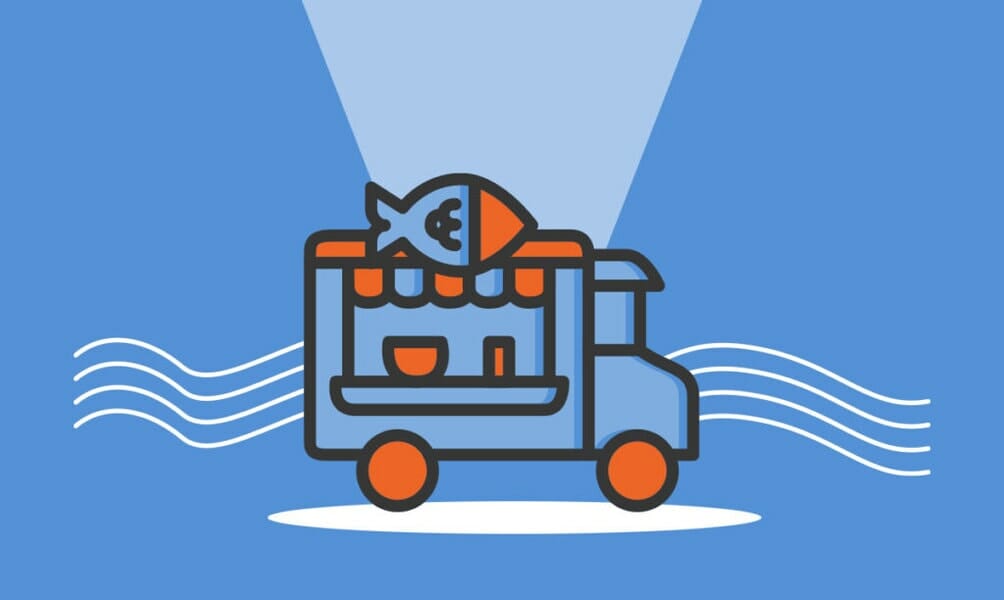 If you live in a coastal region, consider opening a seafood truck. Lobster rolls are a huge crowd pleaser in the Northeast, and they're a great meal to grab on the go. You could also serve fish and chips, fried shrimp, or crab cakes. If you're into something a little different but still on trend, consider running a ceviche or poke truck, both of which are made with raw fish.
4. Burger Truck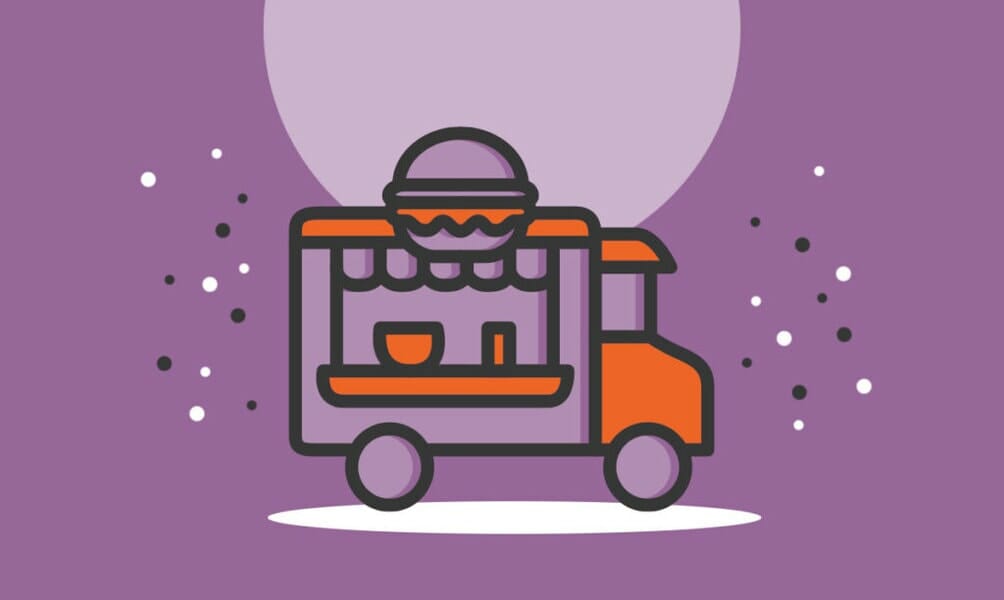 Juicy burgers are a food truck staple and can be made in a variety of ways. Some gourmet burgers come highly-stacked with toppings like fried eggs, maple bacon, and jalapenos. Miniature burgers, or sliders, are a great snack for customers looking for a quick bite. Burger food trucks often sell complimentary items like french fries, mozzarella sticks, and onion rings. Some even sell milkshakes. Partner with local businesses in your area and serve a tasty lunch to hungry employees.
5. Farmer's Market Truck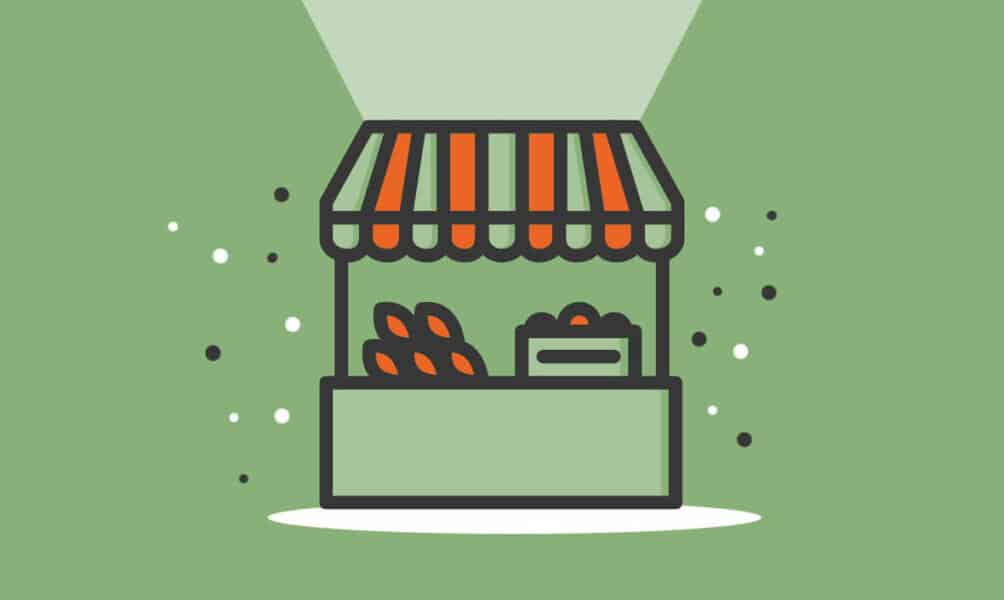 If cooking and preparing meals aren't your thing but you love the idea of a food truck, consider selling items found at traditional farmers markets, like fresh fruits, vegetables, dairy products, and baked goods. A food truck is an excellent way to bring the taste of local farms to city-dwellers. Partner with local farmers and offer them a way to sell the fruits of their harvests in a clever and trendy way.
6. Donut Truck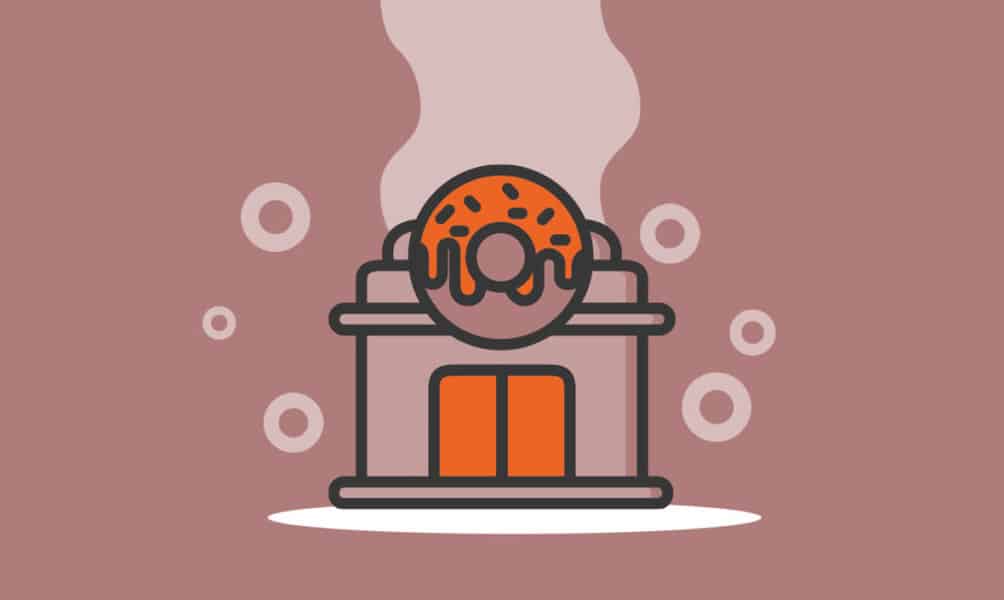 Many people enjoy donuts for breakfast, but these sweet delights are also tasty all day long. Donut-based food trucks do well in the business districts of a big city or parked close to busy office parks. Customers will love stopping by in the morning before starting their day or when leaving the office to bring home treats for the family. Expand your business by partnering with a local coffee grinder and offer customers a hot cup of java for dunking.
7. Vegan Food Truck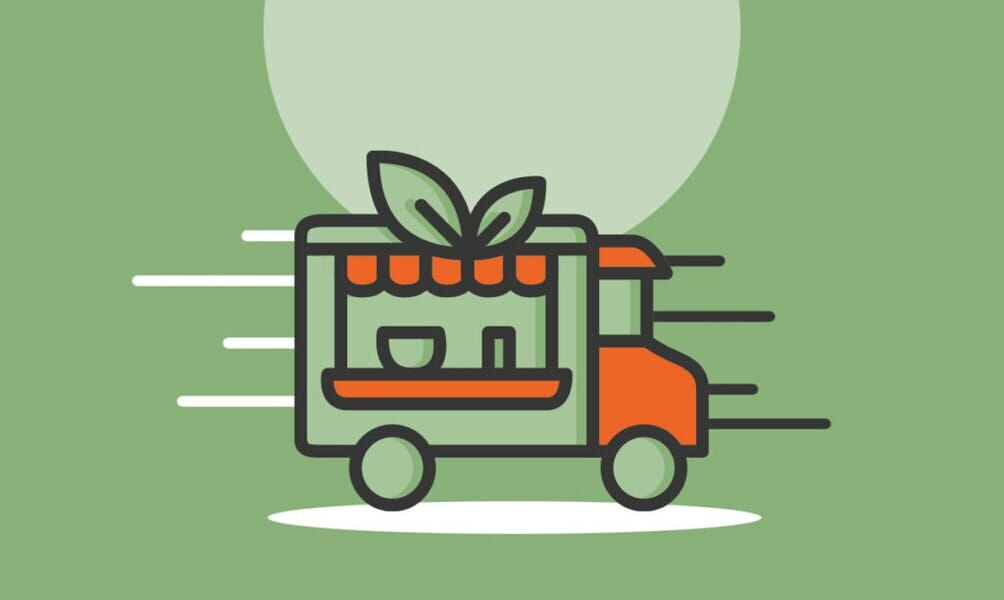 More people than ever are living plant-based lifestyles and vegan food trucks have been popping up to cater to their tastes. In fact, many chefs put a vegan twist on popular fast-food items like cheesesteaks, subs, and even fried chicken. There are also a wide variety of vegan and dairy-free baked goods available, like cakes, cookies, and even ice cream. While vegan food is always popular with those living a vegan lifestyle, people who follow traditional diets might be intrigued by your concept, especially if you're offering something unique. 
8. Hot Dog Truck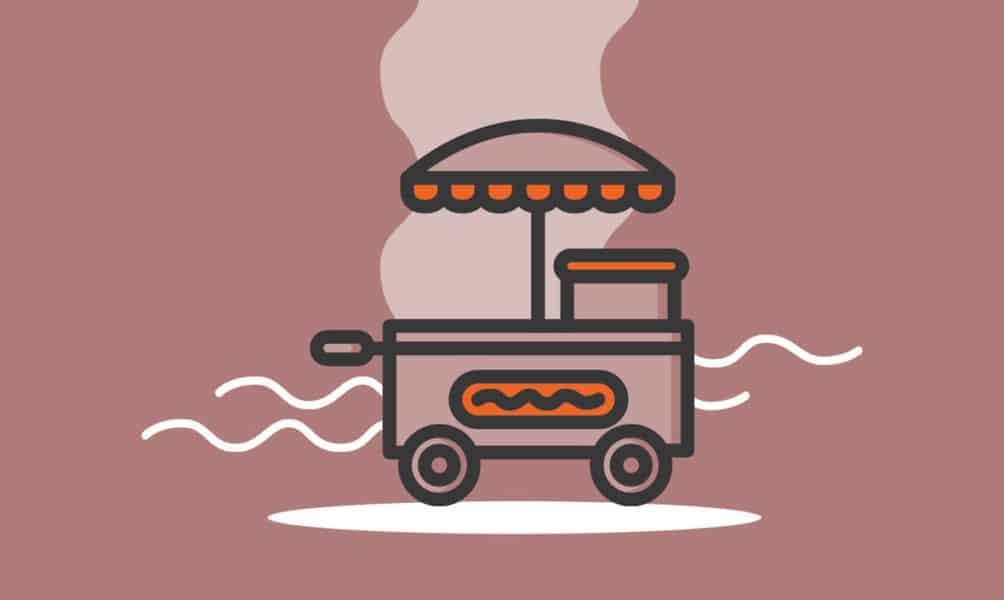 Hot dogs have long been the ideal portable meal. But today's hot dog food trucks often offer something more – rom chili dogs to more creative topping combinations like pineapple, bacon, and teriyaki sauce, there's a hot dog for every appetite. Consider setting up shop close to local sporting events to feed hungry fans during the game. You could also sell complimentary snacks like potato chips and french fries.
9. BBQ Food Truck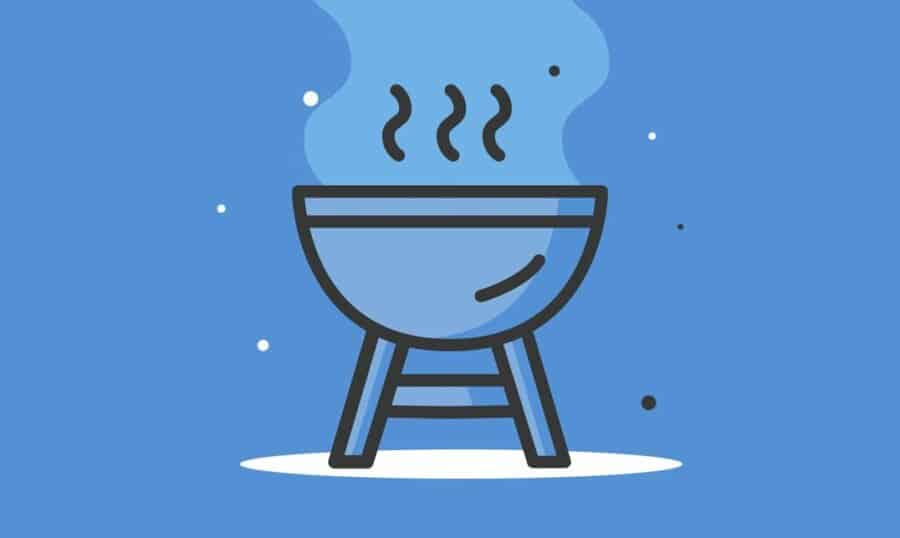 Grilled and smoked meats are among the most popular types of food truck fare. BBQ meats like pork and brisket are often served pulled and in sandwiches with toppings like pickles and onions. If you're running a BBQ food truck, don't forget about the sides! Mac and cheese is a huge fan favorite. In fact, some food trucks choose to just focus on mac and cheese alone!
10. Pizza Truck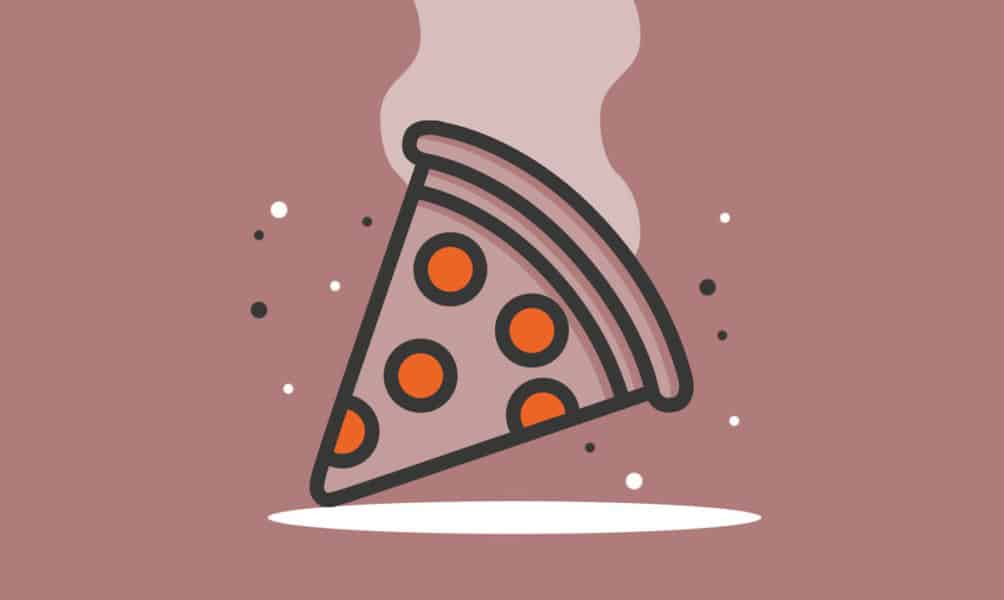 There's nothing yummier than a hot slice of fresh pizza, especially after a late night on the town. Pizza food trucks can serve by the slice or make personal-sized pizzas for the perfect on-the-go meal. You might also branch out and sell other items like calzones or strombolis. If you're a master of Italian culinary delights, you could eventually expand your offerings to include meatballs, pasta, garlic knots and more.
11. Grilled Cheese Truck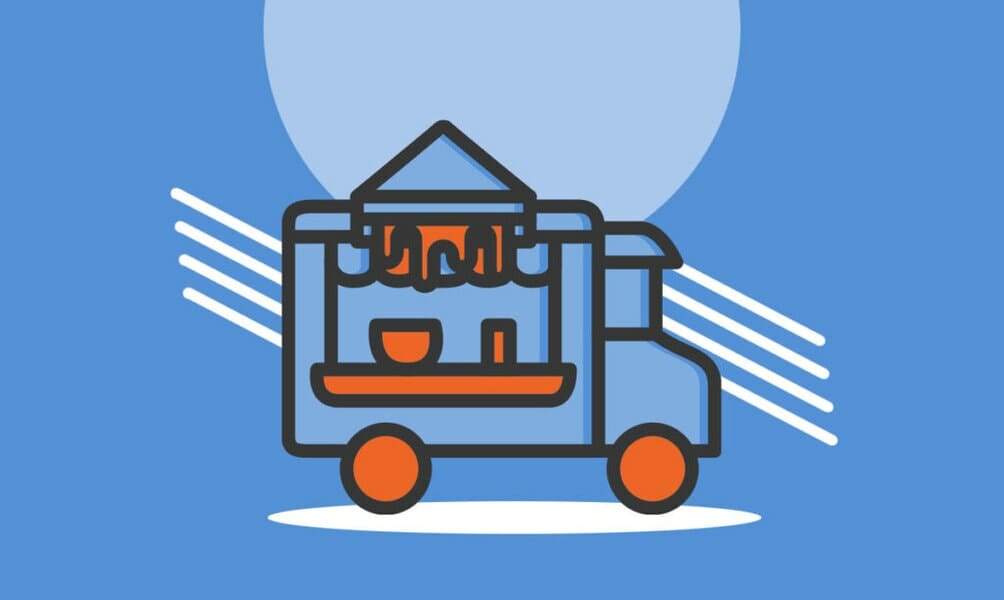 Although grilled cheese is a staple when it comes to feeding kids, grown-up versions of this popular sandwich are growing in popularity. Come up with your own unique versions using different breads, cheeses, spreads, and toppings. You could even use french toast instead of standard slices for a sweet twist. If you want to expand your menu and increase revenue, consider offering soups as well. What's more comforting than a gooey grilled cheese with a hot cup of tomato soup?
12. Juice and Smoothie Truck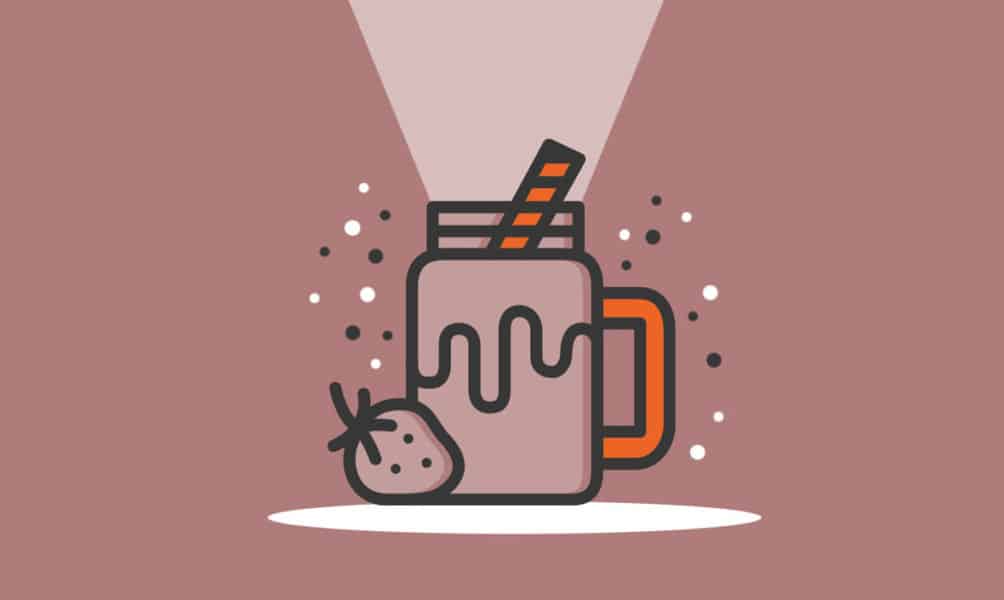 Looking to provide customers with a refreshing, nourishing juice or smoothie? Bring your creations on the road and serve them out of a food truck. People often go for fresh-squeezed juices and smoothies after finishing a workout or for a healthy pick-me-up during a busy day. Get creative with your concoctions and serve up combinations with specific health benefits, like natural energy and detoxification. You can also charge extra for smoothies with a shot of protein powder.
13. Kebab Truck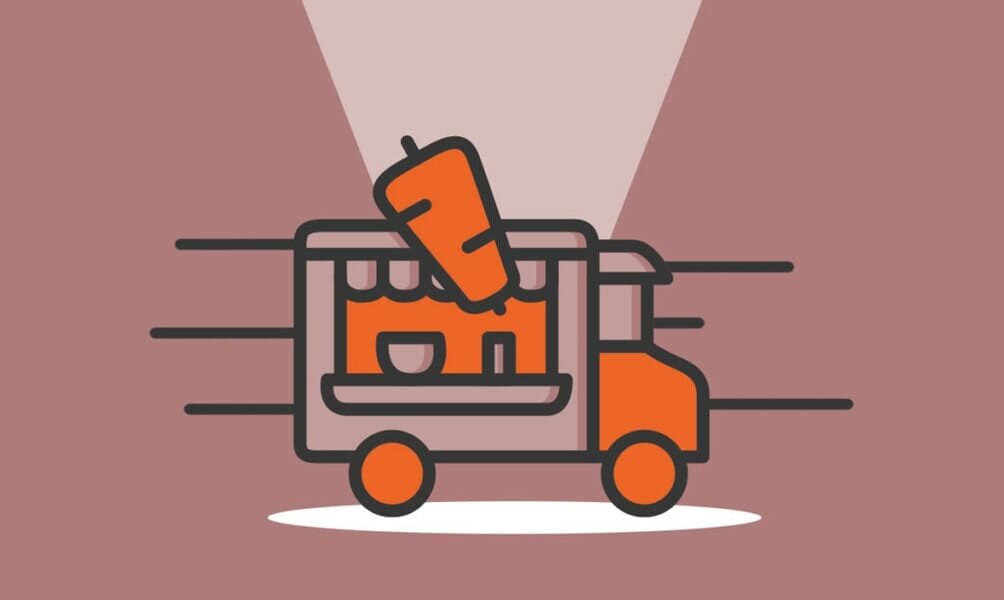 Kebabs are easy to make and fun to serve. Traditionally, kebabs consist of cooked meats and veggies served on sticks, making them one of the most portable foods around. The most common meats to serve are lamb, chicken, and beef, but some vendors may also choose to use fish or sausage. Many kebab trucks offer complimentary side dishes, like salads or french fries. You could also make combo or family meals and offer a discount to customers.
14. Pet Food Truck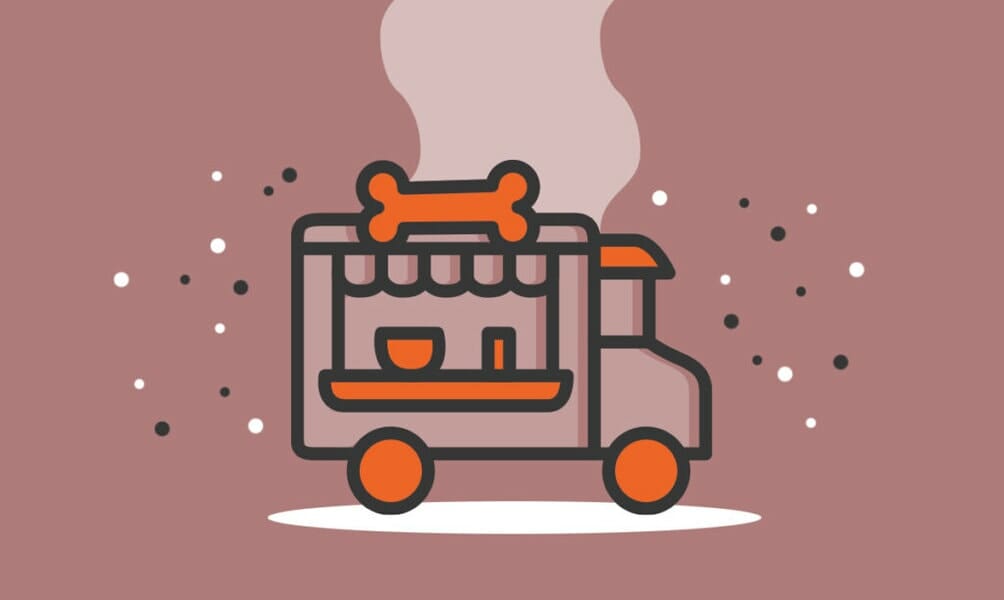 Don't forget about Fido! Pet parents everywhere are always looking to spoil their fur babies with a special treat. Food trucks that cater specifically to pets are becoming increasingly popular. You could serve puppy-friendly pastries and cakes or make your own gourmet biscuits. Busy dog parks are the perfect place to create raving fans and repeat customers. You could also network with local animal shelters and organizations and attend their fundraising events.
15. Cocktails Truck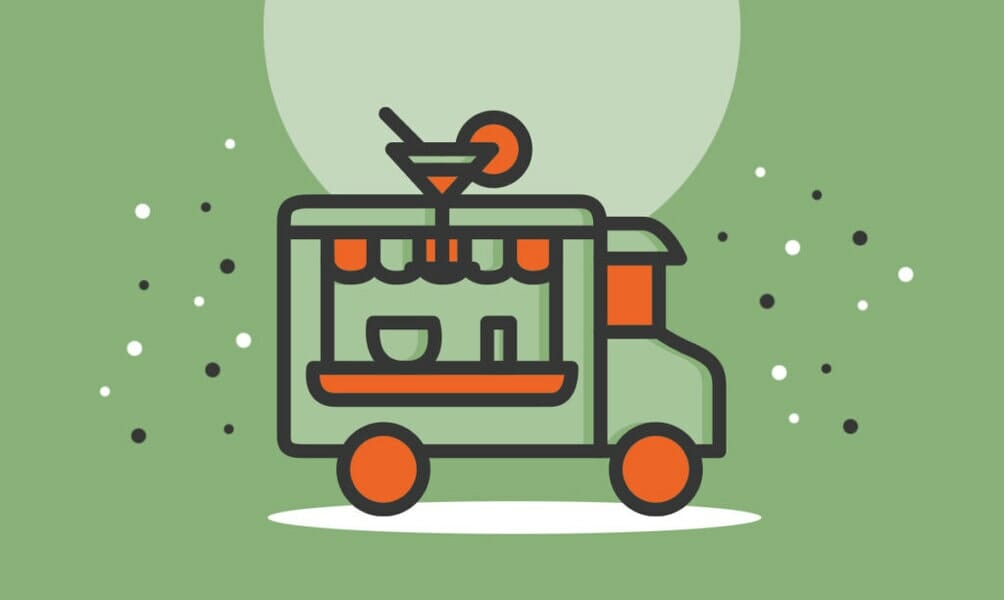 For people who love to sip and savor craft cocktails, food trucks that specialize in alcoholic beverages are a huge hit. One of the most popular ways these trucks earn revenue is when they're onsite at outdoor events and weddings. You could charge premium rates and offer your services by the hour. Network with local wedding venues and event planners to generate leads. Keep in mind that this business idea will most likely require a liquor license.
16. Waffle Truck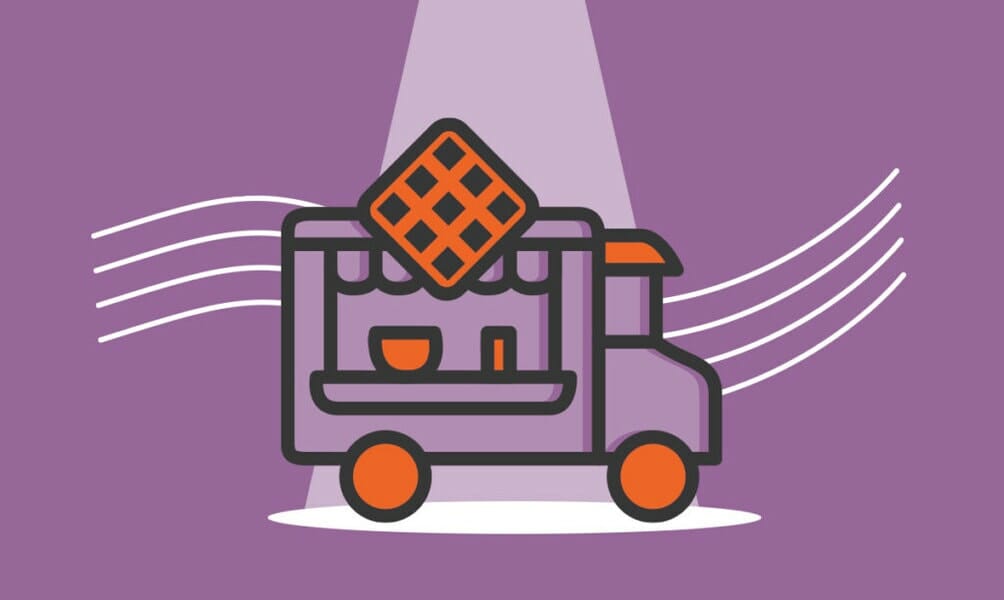 Waffles aren't just for breakfast anymore! Creative waffle food trucks are coming up with all sorts of ways to consume these popular doughy delights. Chicken and waffles is a hugely popular dish that can be served with savory hot sauces or sweet maple syrup. Waffles are quick and easy to make and are also perfect for early morning customers on their way to the office. Offer a cup of coffee to generate extra revenue (and smiles).