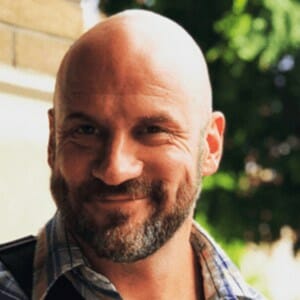 David Lepeska
David Lepeska
Expertise
Business strategy, global economy, startups and entrepreneurship
Currently
Lead Editor at Step By Step Business
Education
Bachelor's degree in Journalism and International Relations, Brooklyn College
CAREER BIO:
David has been writing and learning about business, finance and globalization for a quarter-century, starting with a small New York consulting firm in the 1990s. He then transitioned into journalism and contributed to a slew of top global news outlets — The Economist, The New York Times, The Financial Times, Quartz, The Atlantic, Foreign Affairs and more — from nearly two dozen countries across Europe, the Middle East, and South Asia. His writing and reporting have focused on cities and sustainability, society and culture, women-owned businesses, the tech eco-system, higher education and more.In recent years, David has edited several non-fiction books, including a top Amazon seller about fixing democracy, and helped improve content creation for a number of tech and crypto firms. Since 2020 he has written a weekly column for Abu Dhabi-based newspaper The National, covering politics and economics across the broader Mediterranean region. His first book is set for publication in early 2023.
His portfolio can be found here.
PERSONAL TIDBIT:
David is the seventh of eight children and grew up in a chaotic home filled with love — and great food. As a result, he loves to cook and spend quality time with friends and family. He is often traveling and is occasionally recognized as a former contestant on the Emmy-winning reality show The Amazing Race.