Back to Business Ideas Categories
37 Online Business Ideas
Written by: Carolyn Young
Carolyn Young is a business writer who focuses on entrepreneurial concepts and the business formation. She has over 25 years of experience in business roles, and has authored several entrepreneurship textbooks.
Edited by: David Lepeska
David has been writing and learning about business, finance and globalization for a quarter-century, starting with a small New York consulting firm in the 1990s.
Updated on October 2, 2023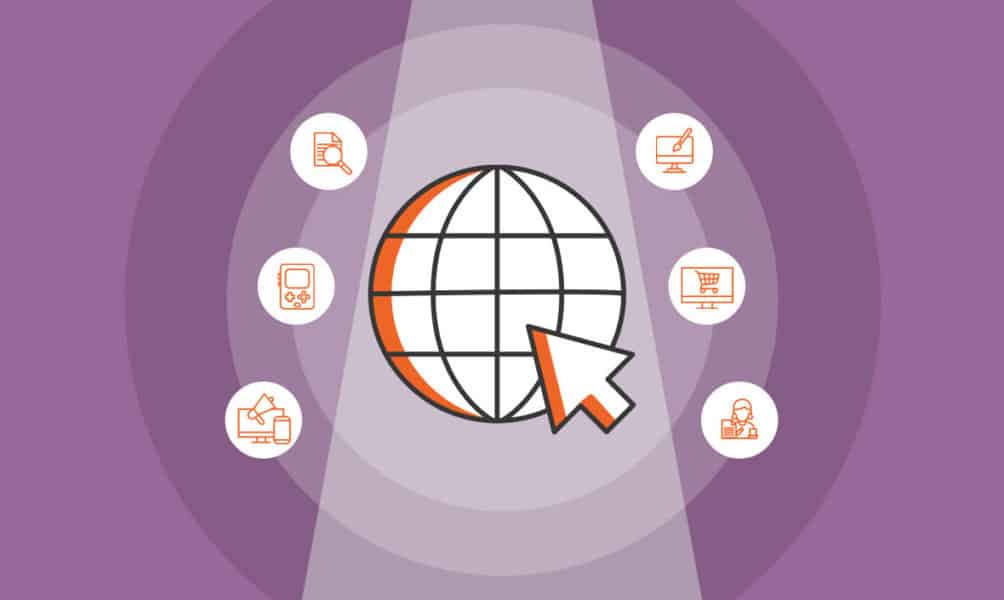 37 Online Business Ideas
Digital Marketing Agency
Social Media Management
Lead Generation
Freelance Writing
Dropshipping
Internet Service Provider
Start a Blog
IT Consulting
Ecommerce Store
App Development
Graphic Design
Online Resale
SEO Consulting
Amazon Business
Proofreading
Video Game Company
Web Hosting
Web Design
Podcast
Virtual Assistant Service
Email Marketing
Affiliate Marketing
Online Gambling
YouTube Channel
Subscription Box
eBay Business
Webcam Business
Crypto Mining
VoIP Business
Cyber Security Company
Sell on Etsy
Copywriting
Online Billboard
Poshmark Business
Virtual Mailbox
Virtual Office
Live Streaming App
From selling on Poshmark to operating an online gambling casino, the list of online businesses is endless. The pandemic has caused many entrepreneurs to migrate online, where the market is growing rapidly because of the increasing number of people who now prefer to shop online.
Aside from selling consumer goods online, you can also provide services. If you have the skills, you can launch a freelance writing business or offer SEO consulting services. You could also earn from doing web design, offering virtual assistant services, or simply writing a blog. Choose from the online business ideas we have listed here.
1. Digital Marketing Agency
With many people staying at home and working remotely because of the pandemic, companies have also gone online and undertaken digital marketing initiatives to keep their target markets engaged. Global digital marketing is booming right now, and expected to more than double to $786 billion by 2026.
If you're looking to start your own digital marketing business, you're in luck. There has never been a better time to do it. Just catch up on the latest industry trends and know the steps in setting up a business. Keep in mind that since this is a relatively new industry, there are no concrete guidelines for success, but some insights into how other companies grew their own businesses can be helpful. Read and learn everything you can about the business before uploading your first social media post or your first digital ad. Once you've done that, you should be able to get the hang of digital marketing!
2. Social Media Management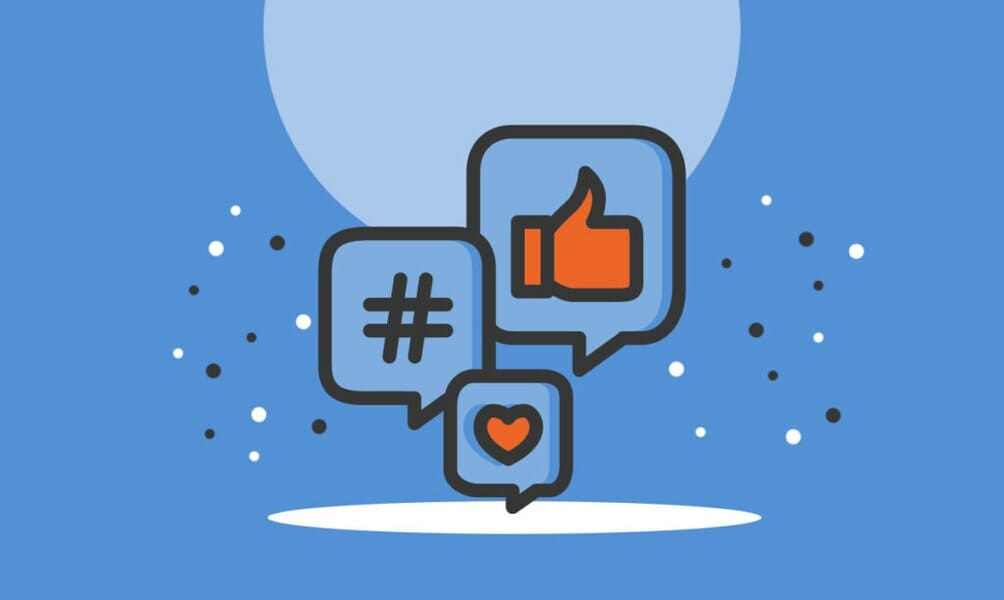 Social media is among the world's fastest-growing industries, with its 20% annual expansion in the last five years expected to increase to stunning 25% annual growth through 2026. By then it will be nearly a trillion dollar industry, which means that now is a great time to get in on the action and ride this wave.
Starting a social media business can be as simple as starting a blog about the media industry on LinkedIn or as complex as creating a fully-fledged Instagram business with lots of people using your content and products. With any social media business, the marketing will be absolutely crucial. The primary goal will be to connect with your target audience on the relevant platform. This means that before you even get started, you should do some research and experimentation to decide which platform and its user profile best fits you and your interests. From there, you'll just need to find your niche to start building a respected brand.
3. Lead Generation
Are you great at your marketing job and tired of working for someone else? If so, you may want to consider starting a lead generation business. The industry is among the world's fastest growing, forecast for stunning 300% growth by 2028, when it will be worth nearly $100 billion. Many companies turn to lead generation firms when entering new markets or expanding their presence in existing ones.
If you're able to use digital marketing and other online strategies to create valuable leads, you could be invaluable to countless major firms and make a great living providing them with this crucial business service. You'll need to decide which lead generation strategy works best for you, whether it's online advertising, content marketing, social media or another tool. You'll also need to hire a solid team to support your work and establish a foundation for a strong business.
One of the most important early steps will be getting references and recommendations from previous clients who have been satisfied with your work and your leads. Those testimonials are likely to be crucial in getting your first clients for your new business and putting you on the road to success.
4. Freelance Writing
In this age of social media and digital marketing, opportunities abound for skilled and creative writers who can connect to any audience. In the US, employment of writers and authors is projected to grow nearly 10% per year through 2030. If you're looking to capitalize on your writing skills and creativity, you might want to consider setting up a freelance writing business. You could write or ghostwrite for magazines, books, blogs, organizations and corporate clients.
There's nothing easy about freelance writing, though. You would be competing with millions of writers on known freelancing platforms so you'd have to work first at establishing your brand as a writer. Create a blog or a website, set up an account on social media and networking platforms, and connect with other writers to find your first client. It would take a lot of hard work, patience and dedication for you to succeed. But once you start to find some clients, you can expect to land more contracts.
5. Dropshipping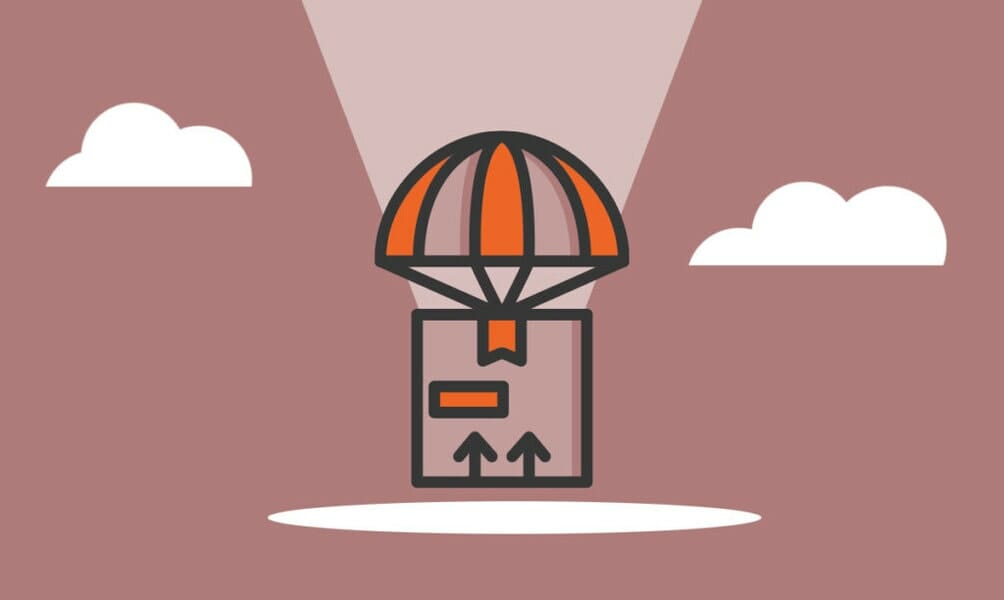 Dropshipping is an increasingly popular business model in which online stores sell products without carrying inventory. Instead, when the shop owner receives an order, she simply contacts the supplier and relays the product order, which is then shipped directly to the customer. Already, advanced dropshipping apps like Oberlo have begun to emerge, allowing business owners to simultaneously offer a variety of products from several different suppliers.
The market is growing fast and offers great opportunity for the bold entrepreneur. Yet because a dropshipping business is relatively easy and inexpensive to launch and operate, the competition is getting intense. In order to stand out, your dropshipping business will need to offer either uniquely appealing products or, more likely, a one-of-a-kind customer service experience, from order placement through delivery.
6. Internet Service Provider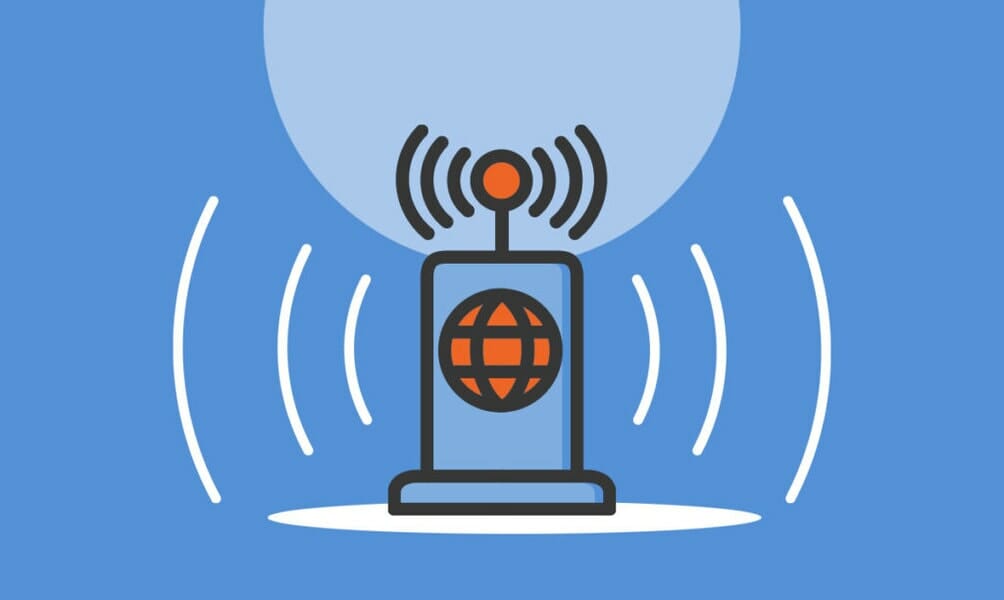 With the world's digital transformation, the internet has become an essential service. Globally, internet service providers earned about $450 billion in 2020. The market is still growing and there are plenty of opportunities even for new players like you, so you might want to start setting up an internet service provider business now.
Whether you are looking to start small or compete with the giants, you will need to install servers, cable lines and other equipment. It's a good idea to do research and find answers to frequently asked questions like, how much investment do you need, how will you raise funds, what are the legal and technical issues, and how to find customers.
Some people do not think that the internet is something they can make money from because it is too easy for people to switch between networks. But if you know how to position your products and services correctly, then it will be much easier for people to stick with you.
7. Start a Blog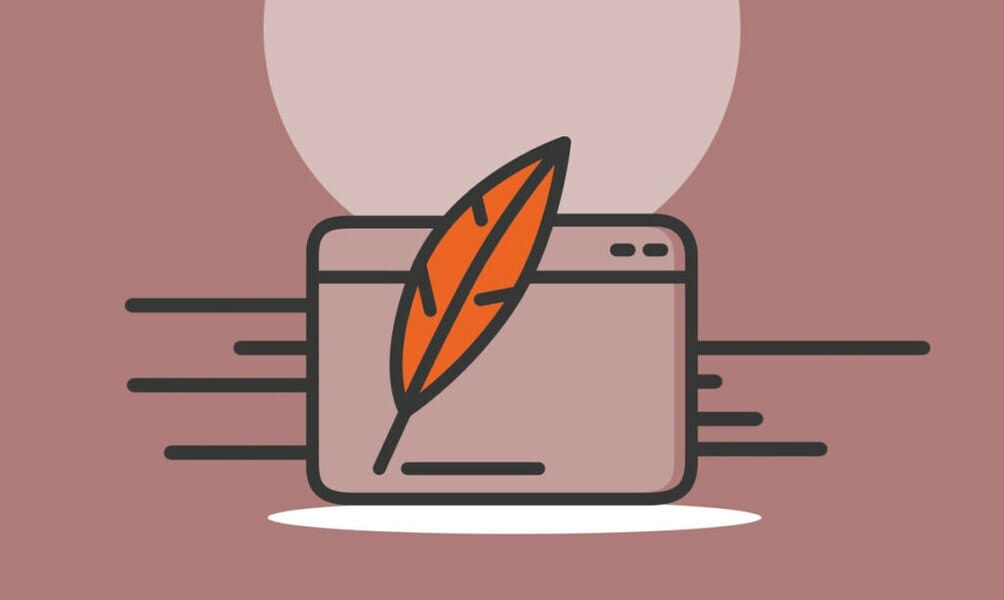 In the podcast era, you might have thought that blogs had gone out of style. You would be wrong. The internet is home to more than 600 million blogs, more than 2 million blog posts go online every day, and after years of steady growth, the US is home to about 32 million blogs. Substack, the blog and newsletter platform, recently passed one million subscribers. As a result, there is real opportunity for a bold entrepreneur looking to start a blog business and get in this massive market.
It requires minimal investment. All you really need is a reliable computer and decent wifi. The major hurdle is coming up with a concept, an objective or mission for your blog business. You might choose generating funds to feed hungry children or delivering crucial news to the people of your city or state. Once you've found your niche, you'll need to reach out across your network, LinkedIn, Facebook, Instagram and beyond, looking for all those who write on related subjects and asking them to get on board. You could offer discounts, incentives, or rewards to sweeten the deal.
Once a couple of accomplished bloggers sign on, the paid advertisements will start rolling in and you'll be on the road to success in the blogging business.
8. IT Consulting
As our world becomes increasingly digital, it's no surprise that more and more businesses need guidance and insight on how to adapt and take advantage of this new technological landscape. This helps explain why IT consulting in the United States has been growing fast and is already worth more than half a trillion dollars. The industry is expected to expand further in the years ahead, which means now is a fantastic time to start your own IT consulting firm and get in on the action.
The crucial element is expertise. If you have a computer science, IT or engineering degree and have spent a few years doing related work at a respectable consulting or tech firm, you have the resume needed to become an IT consultant. You'll need to build a strong website and register your business, but you could soon be offering your tech insights to top businesses. Provide quality consulting for the first few clients, and you'll be well on your way to building a reputation, getting some referrals and being a successful entrepreneur.
9. Ecommerce Store
Do you have a great business idea, but don't know where to start? These days, the best way to get started is often by turning to the internet, where a wide variety of ecommerce businesses have found great success in recent years. Of course you know about Amazon, but there are also millions of smaller businesses that make up what is now a $4 trillion global industry.
With countless people stuck at home, ecommerce revenues increased by more than a quarter in 2020, and they's still growing, so opportunity in this market remains strong. You will need an appealing, in-demand product, a simple, easy-to-use website, and a sharp marketing plan, but if you're willing to invest a good chunk of your time and money your new ecommerce business will have a great shot at success. Somebody's got to be the next Jeff Bezos, right?
10. App Development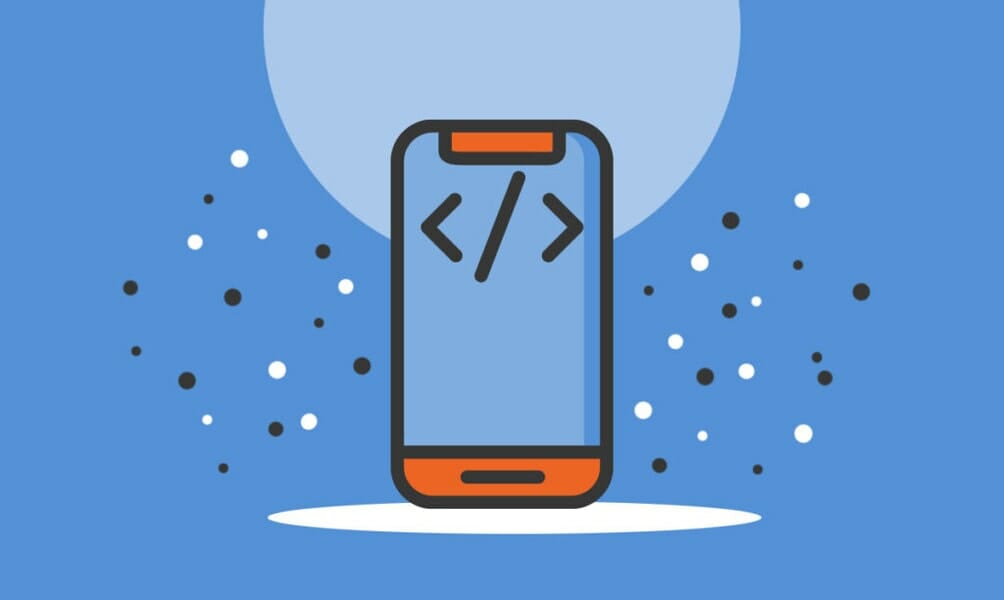 Did you ever think about how often you use mobile apps? Probably many times a day, which is why apps are among the world's fastest growing industries. The global app market is worth more than $465 billion and expected to expand nearly 40% by 2026. If you have some tech skills, you could start your own app business and ride that growth to great success.
Getting there, however, will not be as easy as unlocking your phone. First, you'll need a great idea for your first app. If you've already got that, you'll need to do the build out and coding, then have the app vetted and approved by major app outlets, like Apple and Google. And that's when the real work begins — convincing smartphone owners that your app is more appealing and valuable than the millions of other apps competing for their attention.
You might think that's the easy part, but many entrepreneurs make that same mistake. Even the most brilliant apps need a well-executed marketing strategy to take off. Any fool can make an app. The hard part is getting people to use it.
11. Graphic Design
Strong graphic design is a crucial element of nearly every business's branding and marketing strategy, which is why it's always in great demand. After years of steady growth, the US graphic design industry is worth nearly $14 billion and offers real opportunity for the bold entrepreneur. You could start your own graphic design business from home and work with clients around the world, generating good money and turning your creative passion into a successful career.
You will, however, need to have a strong creative streak and some skill and experience with graphic design software and tools. If you don't have a related degree, you could brush up on your graphic design skills by taking courses at an online platform like Udemy. Next, it's a good idea to research the market, see what sort of graphic design is trending lately, and keep an eye out for a market gap that might fit your skillset.
Understanding and clarifying what you will offer, which businesses you are targeting and how you'll stand out from the competition will be crucial elements to your success.
12. Online Resale
Want to talk about a booming industry? In the coming years, apparel resale is expected to grow 11 times faster than the overall clothing industry, with most of that growth happening online. One reason is that Gen Z'ers and Millennials prefer sustainability, thrifting and throwback trends. Another is that the resale industry sources its goods domestically and as a result is not facing the same supply chain issues as major retailers.
The big question is how you'll go about reselling your goods. One option is to rely on major online marketplaces like Etsy and eBay. Another is to partner with resale-focused sites like ThredUp. A third is to create your own resale website. The advantage of this option is you'll be able to express your own sense of style and build your own brand, while the downside is the added expense.
Whichever route you choose, as long as you have reliable access to quality goods for resale and continue to provide strong service, you're likely to keep that cash register ringing.
13. SEO Consulting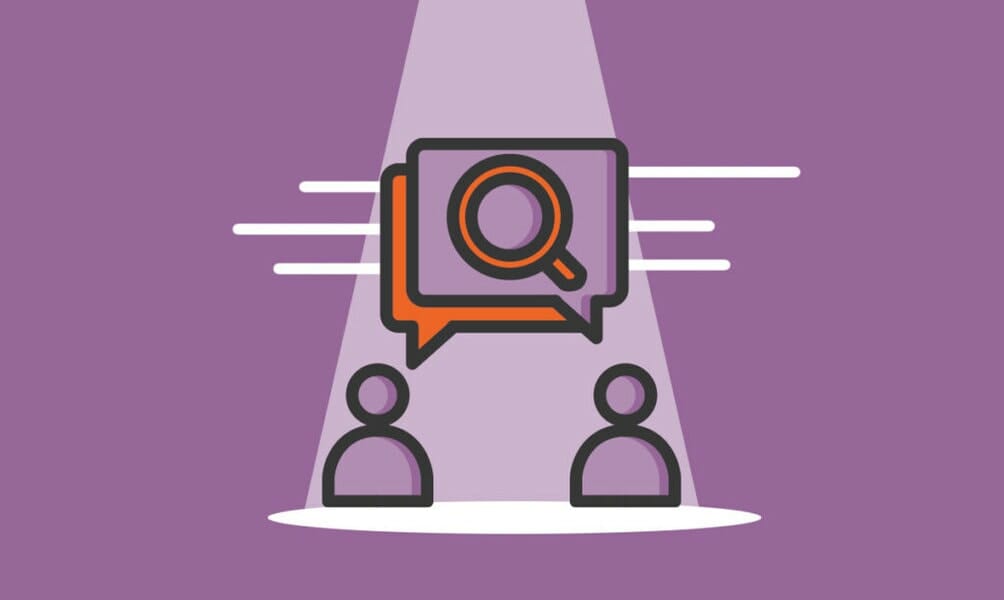 If you know what needs to be done for a website to gain more traffic, it's time for you to start your own SEO consulting business. SEO, or search engine optimization, is a booming field and more people are getting into it. There's still a huge need for professionals with the right skills and knowledge. SEO and internet marketing consultants in the US earned around $55 billion in 2022. As more businesses seek assistance in establishing or expanding their online presence, the SEO consulting market is expected to grow at least 5% per year through 2027.
Before you jump into it, though, you need to be aware of what the market looks like and what other SEO professionals are doing. Among the services that an SEO consultant normally does is web marketing, keyword strategy, web analytics, content strategy planning, and link building. You can start showing prospective clients what you can do by promoting your own website. With a creative digital marketing strategy, you should be able to get your business up and running.
14. Amazon Business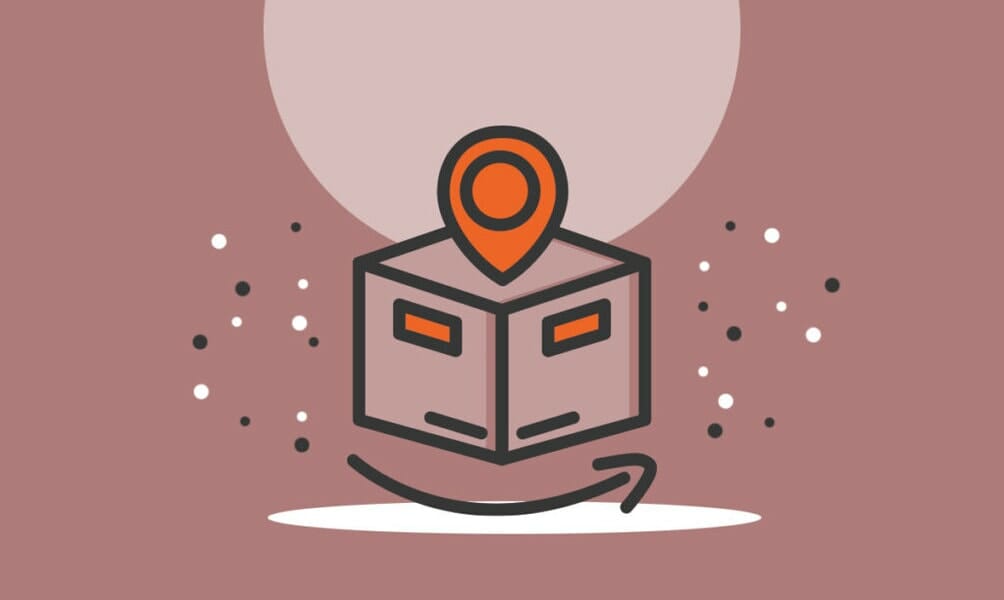 Have you got some great products, but have never sold goods online? One of the best places to start is the world's largest retailer, Amazon, which gives you immediate access to 300 million global shoppers. Whatever you're offering, you could become an Amazon seller and offer your goods straight to all those customers and businesses. And for an added fee, Amazon fulfillment can take care of all your shipping, returns and customer service.
It might seem overwhelming at first, but it really isn't that difficult to get started with Amazon. You'll just need to choose a selling plan (individual or professional), determine your strategy (reseller or brand owner), create an Amazon seller account and start adding your products to your new seller's page. As long as your products are appealing and your marketing and descriptive content is strong, you should start seeing sales in no time.
15. Proofreading
Do you have an eagle eye for detail? Do you easily spot grammar, spelling and punctuation errors when reading? If so, starting a proofreading business could be the perfect career for you. With the rising popularity of content marketing, demand for proofreading services has increased. Close to 8,000 proofreaders and copy editors are employed in the US and demand for proofreading services is expected to increase at least 6% annually through 2029.
A proofreading business can be a great way to make money from home. Proofreaders do the final quality check just before a manuscript or any text is published. Your potential clients include publishing houses, newspapers and magazines, and other businesses that outsource proofreading of business documents, marketing collaterals, manuscripts, academic papers, and other content. You will need to establish a strong online presence and brush up on your networking skills to find these clients and ensure the success of your proofreading business.
16. Video Game Company
Nearly 230 million Americans of all ages play video games and most of them say they're likely to continue playing even after social distancing rules are eased. The rapidly growing video game market, valued at more than $95 billion, awaits you if you're thinking about launching a new video game. Who knows? Your new game might dislodge Minecraft, Fortnite, or League of Legends as the most popular game, so start a video game company now.
If you're designing the game, you'll need to collaborate with a script writer and graphic artist. It's important to build your team first and brainstorm on your game's features, characters, story arcs, and more. Although you can run this business from home, you'll still need to register it and make sure it's legally compliant. Once you've completed and tested your game, it's important to apply for a patent. Just make sure it doesn't bear any similarities to existing games. Starting a video game company is not easy, but you'll be reaping the rewards if your game catches on.
17. Web Hosting
Are you looking to start your own web hosting business? If so, you're in luck!
Nearly every business in the world needs its own website these days, which is driving sharply increased demand. In fact, the global web hosting industry is expected to triple by 2028, reaching $267 billion in revenue. This is one of the world's fastest-growing markets, and you could get it now and ride this growth wave to serious success.
First you'll probably want to brush up on your know-how, and there are lots of free and affordable online courses out there to give you a good grasp. Next you'll likely want to hire a technician or two to do the heavy lifting of web hosting and website services. Finally, before you start marketing your services, you'll want to make sure you've got all the required licenses and certifications.
Now you're ready to start hosting websites and providing a crucial service to countless businesses.
18. Web Design
Do you know of any legit business that doesn't have a website? That's right — in today's digital world, businesses need to have a decent website if they expect to be taken seriously. That's why web design is a $40 billion industry that's seeing steady growth as the number of new US businesses hits record highs. All those new companies will need websites, which means right now is a great time to start your own web design business and design a bright future.
First, if you're not already an established graphic designer, you will need a bit of training. But there are many helpful options out there, including online educational platforms that offer subscriptions that allow you to take as many classes as you want. Alternatively, many universities offer affordable website design certification courses. Once that's sorted, the next crucial step will be building your own website, which has to be fantastic or nobody will trust your skills.
With some quality social media marketing, you should be able to rope in a client or two. Impress them and you'll be on the road to design success.
19. Podcast
The number of Americans who listen to podcasts is seen to increase by around 5 million each year through 2024. Most of the podcast listeners are millennials and their most preferred podcast providers are Apple iTunes and Spotify. Podcasts are digital audio files that are used mostly for entertainment. These can also be used for educational purposes as well as for branding and raising awareness of major issues.
Starting your own podcast can be daunting, but if you can get your podcast on iTunes or Spotify, you can immediately engage millions of people not only in the US but also worldwide. Podcasts on iTunes may be streamed or downloaded on Apple devices while those on Spotify are available on both Android and iOS, desktops, smartphones, smart TVs and even gaming consoles.
Submitting your podcasts for upload on iTunes or Spotify is easy, but the challenge is getting an audience to listen to you since you'll be competing against popular podcasters with tens of thousands of loyal listeners.
20. Virtual Assistant Service
The job didn't even exist 20 years ago, but now, thanks to new technologies and the sharp increase in remote work during the pandemic, the virtual assistant industry is booming. After years of strong growth, the market is expected to be worth more than $4 billion by 2025. That means now is a fantastic time to start your own virtual assistant business.
To be clear, we're talking about a human, not a digital or AI-powered, assistant, who provides administrative, technical, and creative services to clients remotely, via the internet. If you have a strong business skillset, you can get started with a minimal investment and run the company out of your own home while serving clients anywhere in the world. You could also add more skills over time, increasing your revenue streams and the rates you're able to charge.
With hard work and a bit of luck, you'll soon be helping businesses run more smoothly and efficiently while making good money for yourself.
21. Email Marketing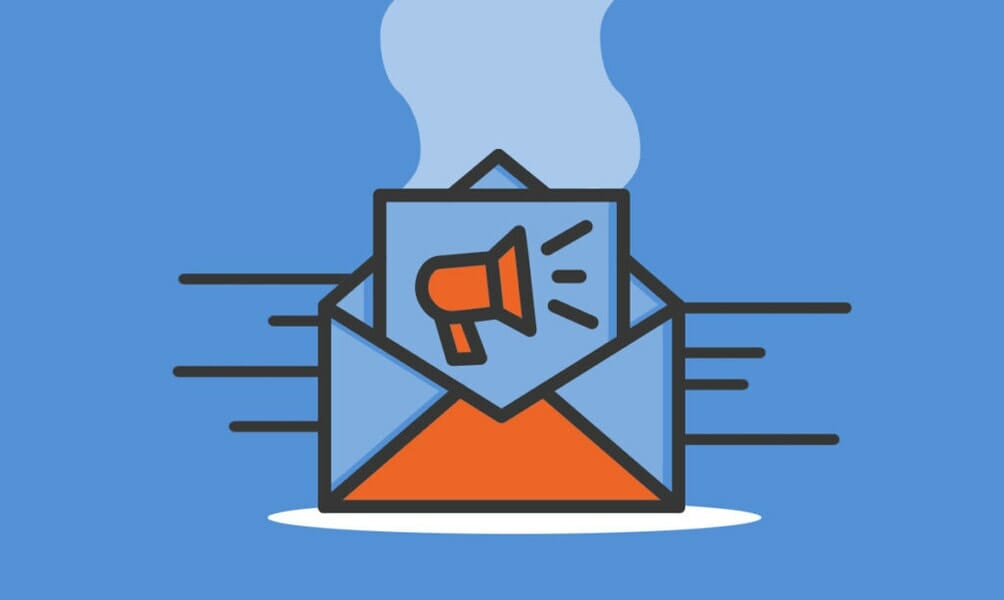 In this digital age, one of the most important tools for business is email marketing. It's a form of marketing wherein you inform your existing and potential customers about your products, services and promotions through email. If you're looking to start your own email marketing business, you're on the right track. The email marketing industry in the US is estimated to be worth $2 billion and growing. Globally, total revenue is expected to cross $10 billion by 2023.
An essential feature of an email marketing business is the mailing list. To ensure the success of your business, your list should include people who are interested in or have purchased products or services that are similar to what you're offering. You might be able to get customers for free if you use certain tools that let people sign up for your list without giving out their email address. Using the right software is also important so you can maximize the effectiveness of your email marketing campaign.
22. Affiliate Marketing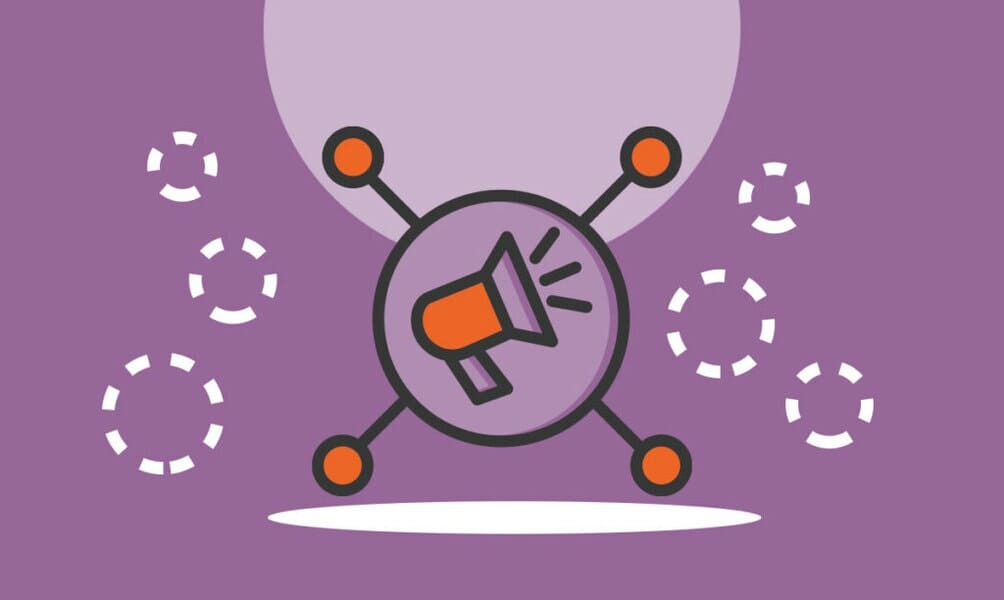 Barely 15 years old, affiliate marketing is one of the hottest segments of the advertising industry and used by 80% of leading businesses. The affiliate marketing industry is worth more than $6 billion and still seeing strong growth, so the opportunity is there to enter the market with a new business and do well.
So what, exactly, is affiliate marketing? Basically, an affiliate marketer earns a commission for successfully promoting another company's product or services. For instance, if you were an affiliate marketer for Amazon, you might post a link to an Amazon book on social media. You would then receive a small portion of any purchases made by customers who clicked that link.
Starting an affiliate marketing business is relatively easy. You can do it from home, and work when you wish. You could commit to it full-time or keep it as a side hustle revenue stream while developing your own startup. Either way, be sure to track the results of your marketing efforts so you can see how your click rates and success increase over time.
23. Online Gambling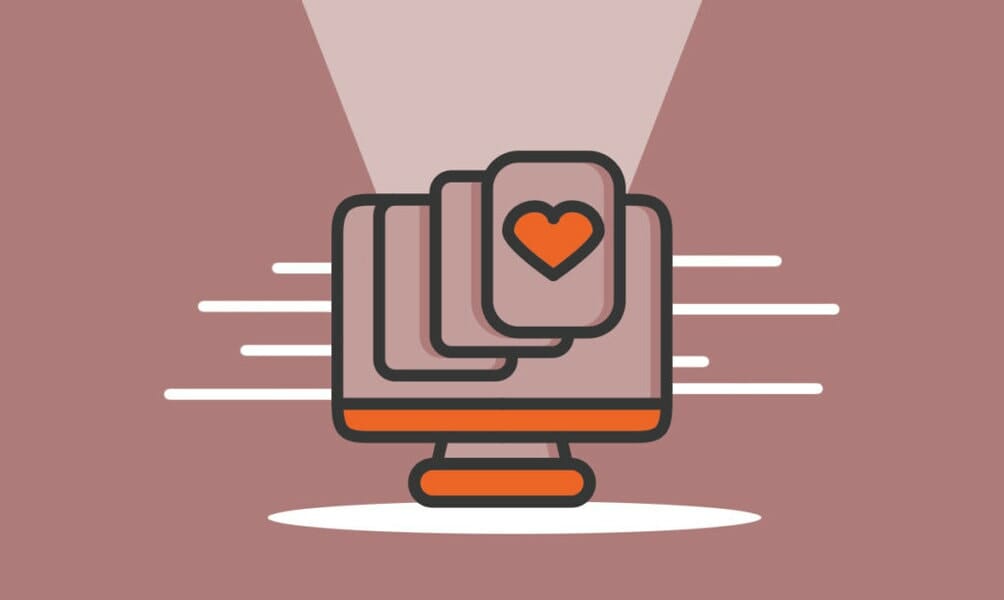 Ready to start your own online gambling business? Make sure you do business in any of the six states that have legalized online casinos – New Jersey, Pennsylvania, Michigan, Delaware, West Virginia and Nevada. Seven other states have introduced laws, hoping to do the same. The online gambling market was valued at more than $2 billion in 2020. It is projected to grow at least 17% annually in the next five years as bettors continue to migrate from offline to online gambling activities.
So if you're ready to take the plunge into the world of online gambling, start by choosing the software provider. There are several in the market, so you have to research each provider's pros and cons. Once you have the software, you select your gambling content and apply for a license. You also need to establish safe and sure payment processes. Finally, develop your website and promote your business through social media and other platforms. You should be ringing the cash register soon!
24. YouTube Channel
So you want to start a YouTube business? Great idea! The opportunities for online businesses are endless these days, and video platforms like YouTube are one of the best places to start. YouTube's ad revenue increased a stunning 25 percent in 2021, which means now is a great time to get in on the action.
There's no doubt that YouTube is a powerful business tool. But it can be a little tricky to know the best way to start a YouTube business. If you have some expertise or skill that is in great demand, you'll want to create a series of videos and start your own YouTube channel. From there, you'll need to generate visitors, and a great way to do that is to post about your videos and expertise across all social media, and tell your family and friends.
As you keep delivering quality content, you should be able to start generate subscriptions, and that's when the ad dollars start rolling in.
25. Subscription Box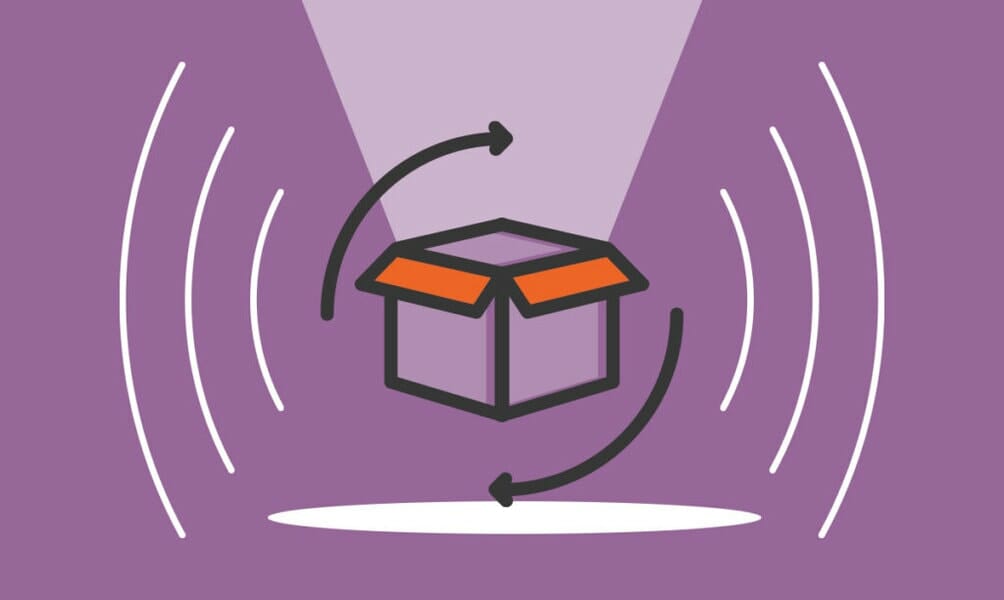 Who doesn't love package deliveries? That's why Amazon's grown's so fast, and why subscription box services, which entail the recurring delivery of niche items like organic fruits or handmade clothing, have emerged so quickly. A decade ago the fledgling subscription box industry took in about $57 million in revenue. Today it's worth nearly $20 billion, and its spectacular growth is expected to continue through 2027.
You could start your own subscription box business and provide excellent products to customers who appreciate them while grabbing a share of this booming market. You could offer a wealth of products, from food and drink, to grooming, hygiene and fitness, clothing, books, pet supplies and more, and then let customers curate their own deliveries. Or you could focus on a single product line, such as New England jams and jellies, and fill each delivery box with a surprise gift.
To get started, research the subscription box market, find out what's doing well and keep your eye out for a market gap to fill. Once you've found a fantastic supplier, you'll be on the road to subscription success!
26. eBay Business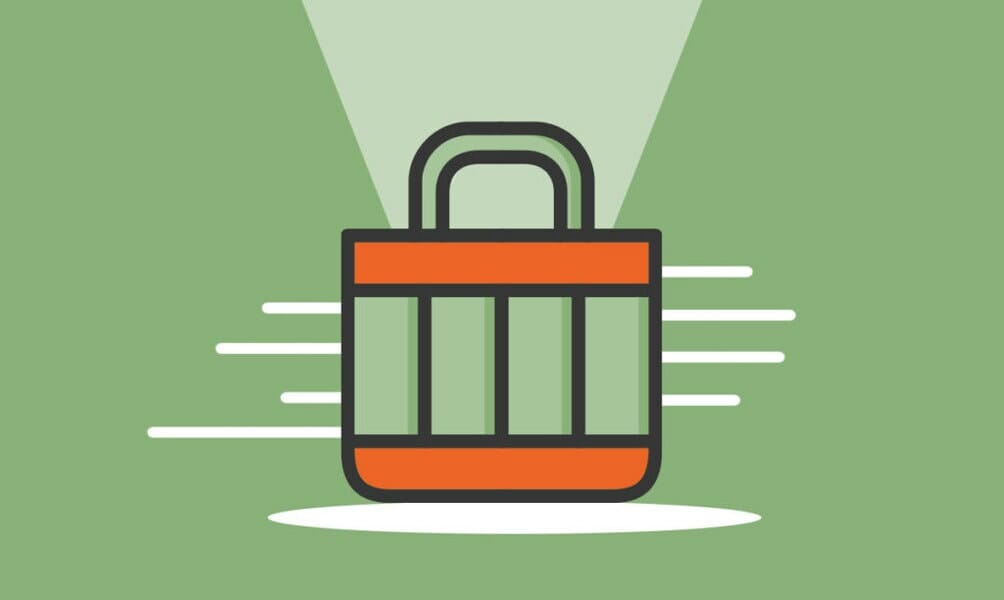 With the rise of Etsy and other online platforms you might think of eBay as a blast from the past. This is not the reality. EBay's revenues grew a whopping 19% in 2020, and the leader in online auctions, which already does $10 billion per year, expects steady growth in the years ahead. So if you're into online bargains, you could start your own eBay business and ride this growth to good money.
An eBay business can be extremely profitable, and they're a great way to start your own business without having to invest a lot of money. The best part is that eBay has done most of the work for you — providing a sales platform and a massive customer base, confirming that buyers are reliable, and building a system that ensures you get the true market value for goods.
The key to your eBay business will likely be deciding which sort of goods you'll offer. Will it be vintage T-shirts? War memorabilia? Cool sneakers? On eBay, the possibilities are endless.
27. Webcam Business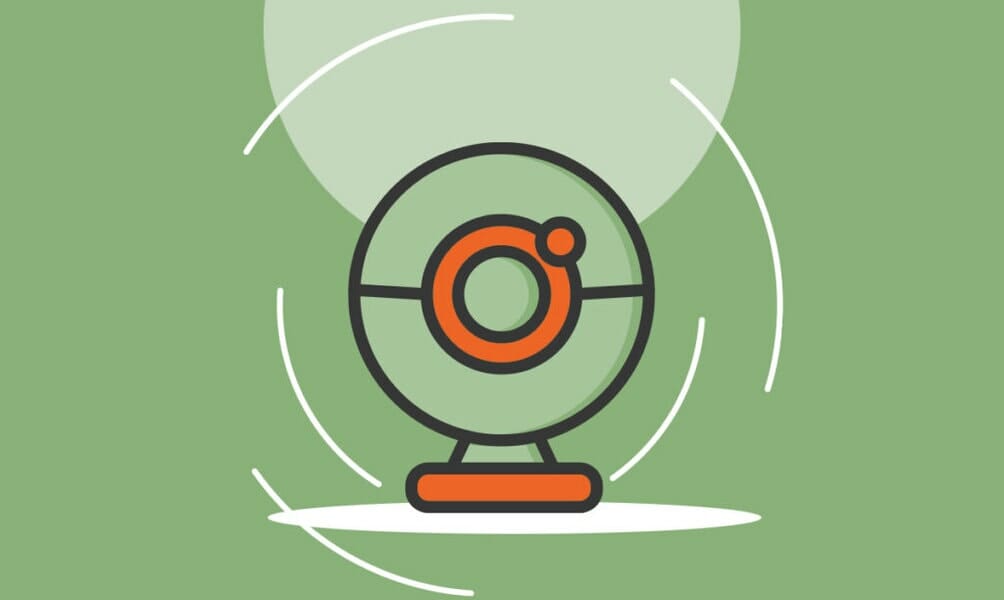 So, you've decided to start a webcam business. That's great! A webcam, or web camera, is a device that transmits an image or video in real time over the internet. Among others, it is used for streaming, perimeter surveillance, monitoring, live events, telehealth, online tutorials, and videoconferencing.
Did you know that at least 11 million meetings are held each day in the US? With many workers working remotely in the last two years because of the pandemic, many of these meetings are held via videoconferencing. This creates a strong positive outlook for the webcam market.
Before you launch your webcam business, it's important to learn about the different types of webcams, their uses, and the latest product innovations. For example, some webcam models come with enhanced resolution and bigger storage capacity. It will be to your advantage to develop a strong online presence in order to find clients. It's also a good idea to keep yourself updated with the latest market trends to be able to properly advise your customers.
28. Crypto Mining
Are you looking to start your own cryptocurrency mining business? You're not alone. The number of cryptominers is increasing rapidly due to the massive demand for bitcoin and other digital currencies. Across the globe, the crypto mining market is predicted to surpass $5 billion by 2028. Crypto mining refers to the verification and currency creation process. It is legal in the US, but you may still need to look at local regulations.
Starting a crypto mining business is challenging, but not impossible. You will need high-powered computers, mining software, and an eWallet or an encrypted online bank account. Take note that only verified cryptominers can mine. To become one, you have to join a mining pool online and learn the extremely complex process of crypto mining. Aside from the mining software, which you can download, make sure you also have the right software to protect yourself from illegal attacks. It takes money and time to build a crypto mining business, but once you're up and running, you'll be making money real fast.
29. VoIP Business
With the increased adoption of cloud-based VoIP (voice over internet protocol) services, there's a lot of money to be made in a VoIP business. The global VoIP business is projected to soar to nearly $200 billion by 2026.
VoIP allows people to make voice calls and share multimedia content over internet protocol networks. This service gained traction after the pandemic pushed a lot of companies to adopt remote work arrangements. Many schools now offer online learning modalities while most industries hold online meetings and events, and webinars. Even medical consultations can now be done virtually.
Starting a VoIP business can be challenging. But with proper planning and the right software and hardware, it can be done. It is important that you comply with the federal requirements and state regulations. It would help if you're tech-savvy, or can partner with someone who can install and manage your own server. You will also need to build a technology support team and develop a website. Good luck!
30. Cyber Security Company
Ensuring cyber security is one of the biggest challenges to digital transformation. That's demand for cyber security skills has been on the rise. The US cyber security market is predicted to earn close to $60 billion in 2022. Globally, the market is worth more than $150 billion and projected to grow a whopping 125% by 2026.
If you have white hat hacking skills, then starting a cyber security company might be the perfect career path for you. White hats, or ethical hackers, thwart cyber attacks in real time. Besides ethical hacking, it's to your advantage to learn computer forensics skills and understand cloud security, blockchain security, internet of things security, and artificial intelligence. Having effective communication skills will also give you an edge.
Before you can launch your company, you'll need to obtain the relevant certifications. You also need to make sure your business is legally compliant. With proper training and the latest tools to protect data and computer systems, you can easily become successful in this field.
31. Sell on Etsy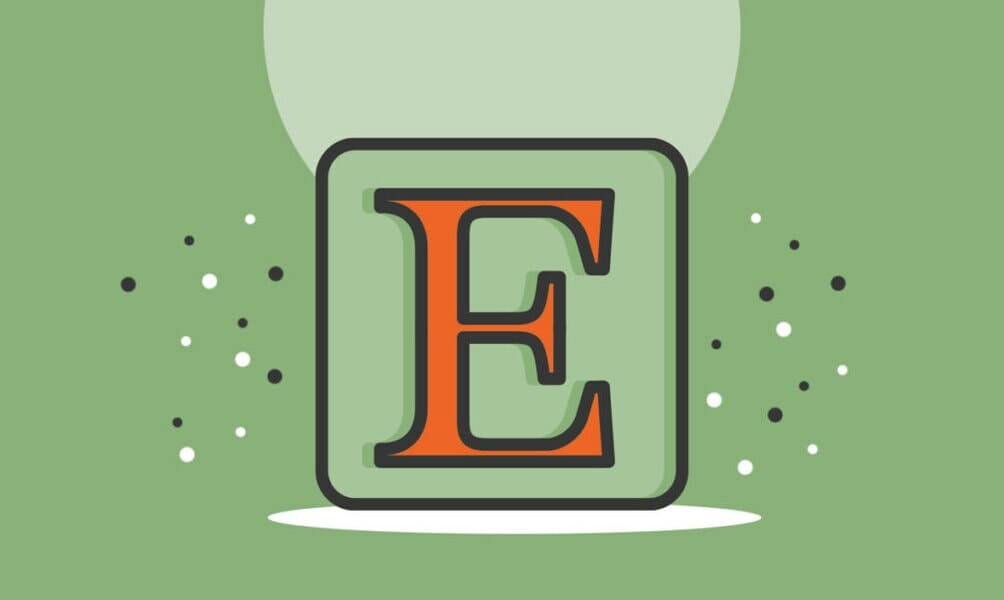 Ever since the pandemic forced everybody to stay at home, millions of people have tapped into their arts and crafts skills, driving a massive boom in handmade goods. The online marketplace Etsy has been the main beneficiary: its revenue doubled in 2020 alone, to more than $1.72 billion.
If you have a hobby or craft skill — such as sewing, crochet, vinyl cutting, jewelry-making, woodworking, or screen printing — you could start your own Etsy business and give people fun products while doing what you love and making good money! What's wrong with that?
You'll also be able to work from home, and work the hours you choose. One good way to get started is to visit Etsy and review the product offerings looking for a market gap in your area of expertise. Once you've found your niche, you'll be on the online highway to success!
32. Copywriting
Can you whip up a compelling article under time constraints? If so, you may want to consider starting a copywriting business. Copywriting can be a lucrative and rewarding career, and it's an ideal business for entrepreneurs who are creative and have a strong command of the English language. Demand for copywriters is high as their services are considered essential in marketing and advertising. More than 15,000 job openings for writers, including copywriters, are expected each year through 2030 in the US.
The biggest barrier to entry is finding clients, but it shouldn't be difficult. Consider building your personal brand on social media by using captivating headers with great text and visuals, regularly sharing content, and keeping your posts positive and engaging. If you want to work with more than one client at a time, start by building your client list and your portfolio before taking on new projects. With a lot of creativity, you're ready to begin your copywriting business.
33. Online Billboard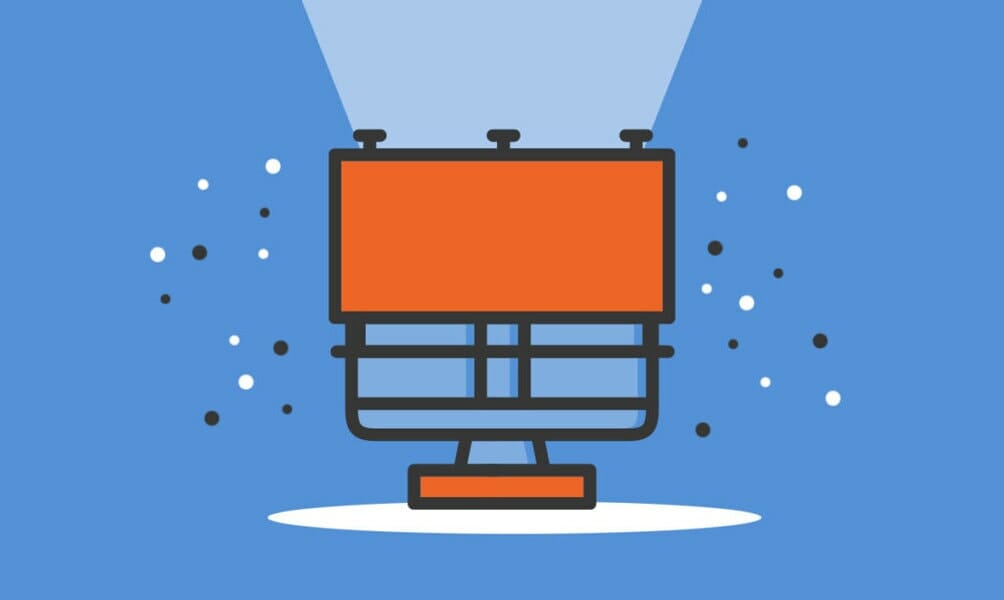 Spending on online billboards is expected to continue its upward trend as the economy recovers and corporations bounce back from the recession caused by the pandemic. If you've been thinking about starting an online billboard business, now is the time to do it. Online advertising revenue in the US was estimated at $140 billion in 2020, after a strong performance in the previous five years and even at the height of the pandemic. The market is expected to perform strongly in the coming years as internet users grow to accept online ads as part of websites, videos and podcasts.
To get started, you may create an online billboard for a specific business like a restaurant or a retail outlet, then sell it to the targeted businesses, and customize it to complement your client's marketing strategy. It is important that you build a creative design team that can create eye-catching images and witty messages that can be used on online billboards.
34. Poshmark Business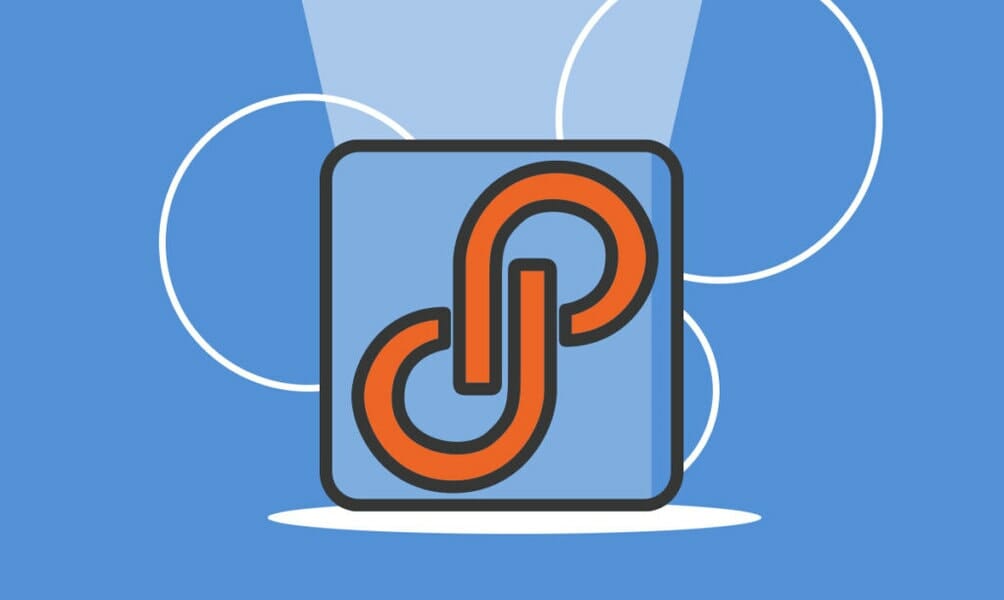 If you're an entrepreneur with a creative eye and a knack for styling, then starting a Poshmark business could be the perfect venture for you. Poshmark is an online marketplace, where registered users buy and sell secondhand and pre-loved fashion items valued at nearly $2 billion a year. The market is booming despite the pandemic. It is expected to continue posting a robust growth rate in the coming years as the platform expands to Europe.
Starting a Poshmark business means there's no need to invest in a brick-and-mortar store. Plus, since everything is done online, you can reach an audience of more than 80 million users. This is much wider than you would if you were selling through traditional channels. Poshmark users are in the US, Canada and Australia. You can sell pre-loved clothes, shoes, home decor, beauty items, and more. Listing on Poshmark can be done in just a few clicks after creating an account. Once you make a sale, you may ship your items through PoshPost. Happy selling!
35. Virtual Mailbox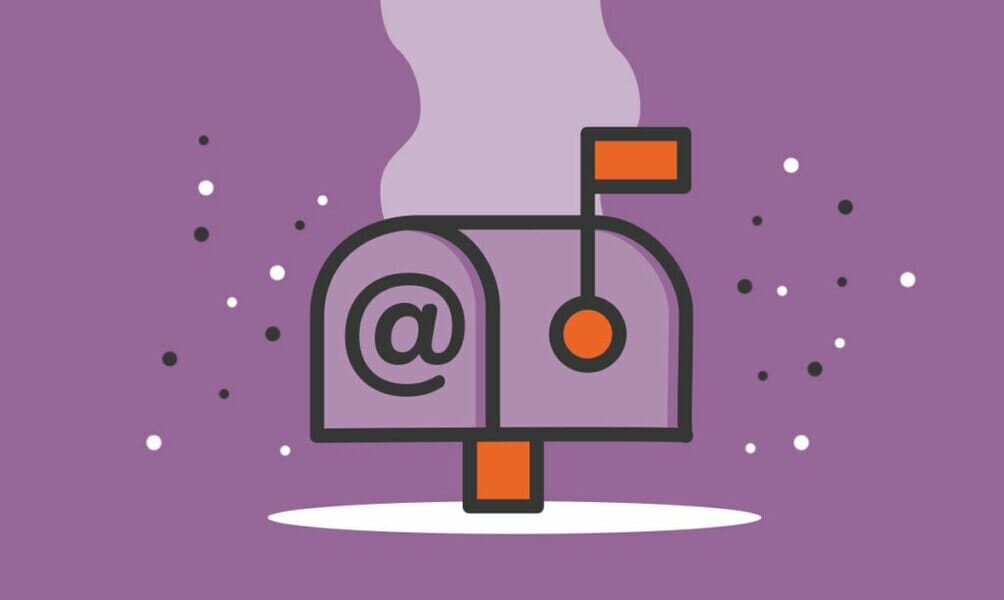 A rapidly growing digital nomad sector is driving demand for virtual mailboxes. If you're thinking about starting a business, you may want to consider a virtual mailbox business. A virtual mailbox provides a physical mailing address where you can accept letters and packages while you're on a trip. Who needs one? More than 15 million Americans consider themselves digital nomads, or remote workers who travel to different locations, as of 2021. People working from home can also use a virtual mailbox to manage their mail and packages remotely.
When you set up your virtual mailbox business, keep in mind that you will be competing with established platforms that offer thousands of locations, attractive packages, and other advantages. You will have to try to top these offers or find a way to offer unique services to corner a share of this competitive market. You will also need to get creative in marketing your business. With hard work and innovativeness, it is possible to achieve success with your virtual mailbox business.
36. Virtual Office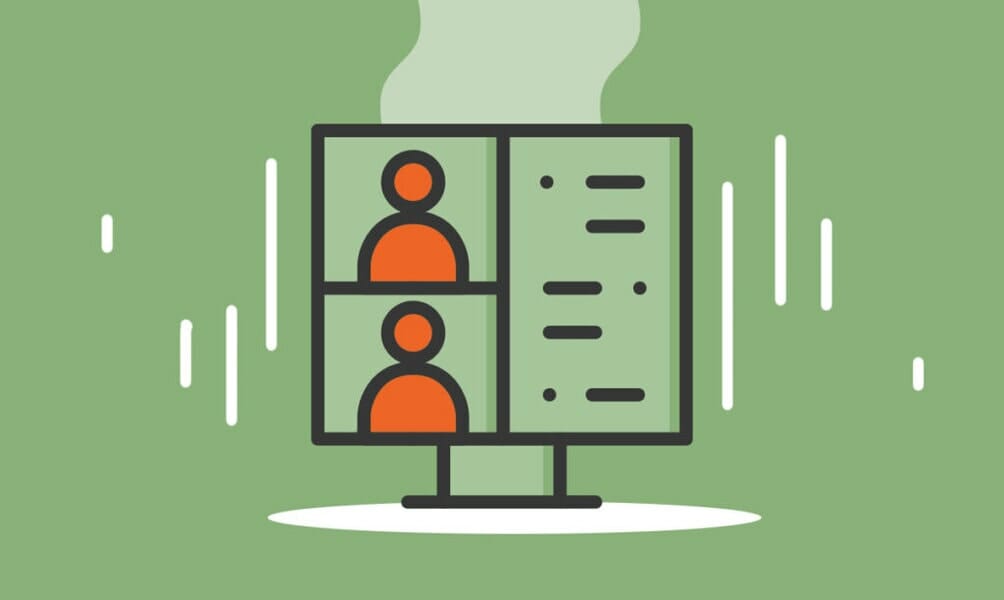 Are you an entrepreneur who is looking for ways to keep your business running without having to actually be in the office? If so, a virtual office business could be the perfect solution for you! It's cost-effective, convenient and more flexible. In a virtual office, businesses get an address, a phone number and secretarial services without having to rent a physical office. The industry is booming because of the rising number of Americans working remotely. Total revenue is anticipated to grow at least 15% per year through 2027, exceeding $100 billion, as remote work opportunities continue to increase.
Before you launch your virtual office business, you must complete the regulatory requirements in your state and city, get the necessary hardware and software, build a competent team, and prepare an aggressive marketing plan. Having a broad target market could work for you, but you might want to consider focusing on certain segments. Once you hurdle the challenges, your virtual office business should be primed for success!
37. Live Streaming App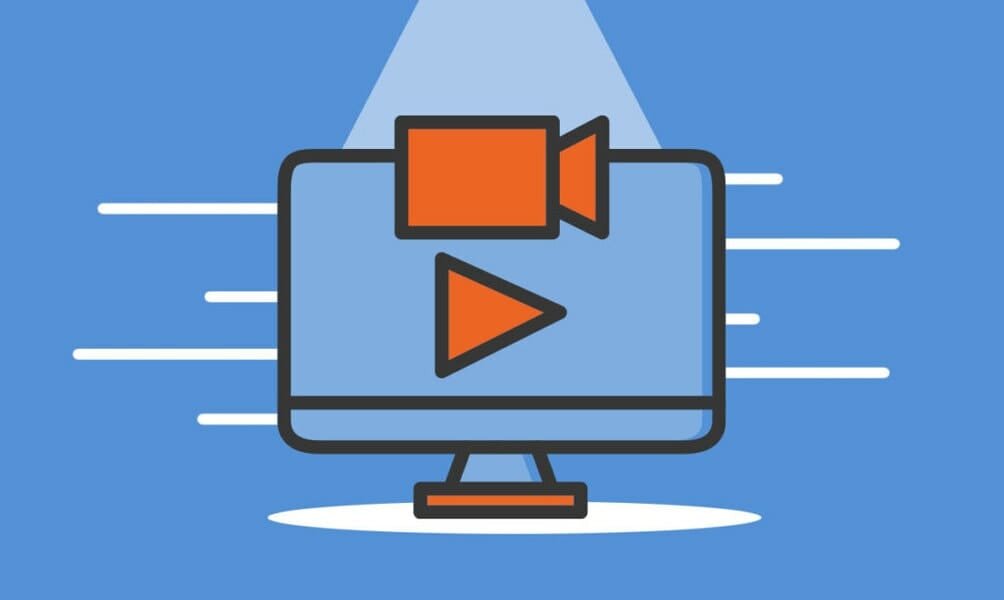 The growth of platforms like Twitch, YouTube Live, and Facebook Live is evidence of the increasing demand for real-time content. Entrepreneurs venturing into this domain have the opportunity to cater to diverse niches, be it gaming, educational sessions, fitness classes, or live events. The success stories of influencers and brands using live streaming for engagement, marketing, and monetization further emphasize its potential as a lucrative online venture.
To kickstart a live streaming business, one doesn't necessarily need hefty investments in high-end equipment initially. With a decent camera, a stable internet connection, and user-friendly streaming software, one can initiate their live streaming channel. As the audience grows and the demand increases, there's scope for diversification and expansion, be it through introducing interactive features, collaborations, or incorporating varied monetization strategies like advertisements, sponsorships, or premium content.
Comments