Back to Business Ideas Categories
26 Business Ideas For Stay-at-Home Moms
Written by: Esther Strauss
Esther is a business strategist with over 20 years of experience as an entrepreneur, executive, educator, and management advisor.
Edited by: David Lepeska
David has been writing and learning about business, finance and globalization for a quarter-century, starting with a small New York consulting firm in the 1990s.
Published on November 4, 2022
Updated on October 2, 2023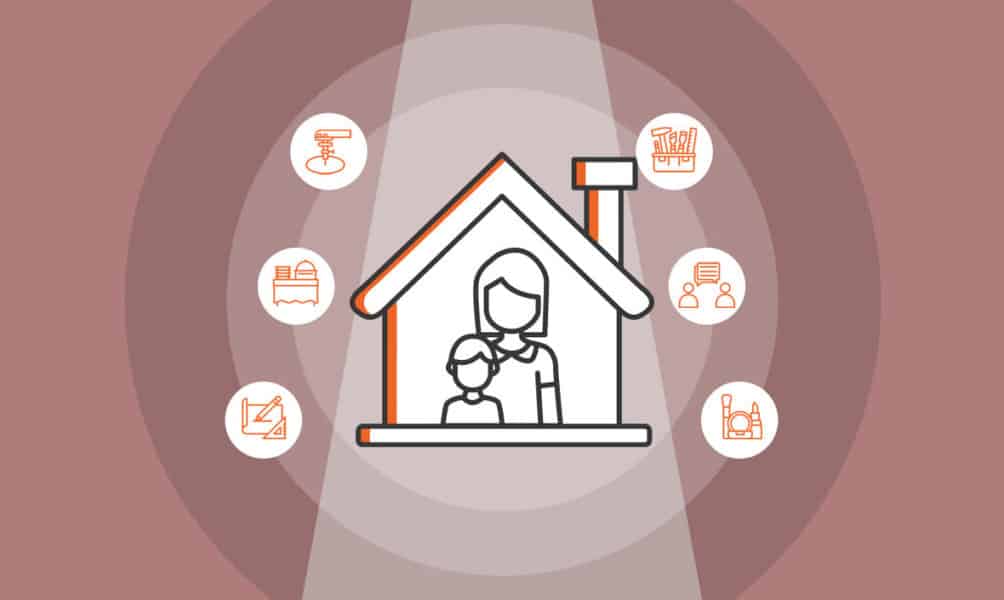 Many mothers opt to stay at home to take care of their children, but that doesn't mean they can no longer pursue their dreams and become a serious success.
Moms are experts at multitasking, so finding time for productive endeavors, like baking cakes, consulting, or embroidering, should be a breeze. Check out our list of business ideas for stay-at-home moms and kickstart your entrepreneurial future.
1. Embroidery Business
Embroidery is the craft of decorating a fabric with needlework. It used to be a status symbol and young girls centuries ago were required to learn it. Thanks to embroidery machines, the process is now faster and the design options limitless. Starting an embroidery business is not terribly difficult, and there's real opportunity. Embroidery is now largely used to print logos and text on caps, shirts, socks and more. Demand is expected to strengthen and the global market is predicted to grow at least 3% per year through 2028, with the US and the rest of North America as dominant revenue contributors.
In order to start providing professional embroidery services, you will need to invest in an embroidery machine. This will allow you to embroider a wide range of fabrics, from cotton and denim to velvet and leather. Most of these machines are pre-loaded with designs, but it's also possible to create your own designs or use the designs submitted by your customers. With a lot of creativity and a good marketing plan, your embroidery business should be able to get off the ground in no time.
2. Craft Business
Do you have a creative hobby? If it involves some sort of craft, you might want to consider turning your favorite at-home pastime into a business, and potentially a major revenue stream. With people stuck at home for months on end looking for something creative to do or something interesting to buy, the arts and crafts industry has exploded since the start of the pandemic. In 2020 alone, the revenue of the leading online arts and crafts marketplace Etsy more than doubled to $1.72 billion. That means right now is a great time to start your own craft business, provide people with wonderful products and ride this wave to prosperity.
You'll be your own boss, working at home at times that are best for you. You'll be able to embrace and express your creativity, producing goods that could be sold around the world. But you will need to decide which products to focus on. This could be anything from crocheted blankets and clay jewelry to embroidered handkerchiefs and knit hats. Whatever you choose, be sure to research what's already out there and offer a unique twist on existing products. Building a strong brand will be key to the success of your craft business.
3. Sewing Business
With so many ready to wear clothes available in the market, you'd think a sewing business would no longer be viable. But the US cut and sew apparel manufacturing industry has grown steadily the last few years. The market was worth $2 billion in 2021 and is expected to bounce back as consumer confidence improves further.
When starting a sewing business, keep in mind that there are a lot of other services you can offer. You could provide alteration services, or hold sewing lessons. Besides the usual pieces of clothing, you can also make pet clothes and accessories, or some home decor. It's important to register your business first and comply with all regulatory requirements. Once you've hurdled that, you should go online and harness your digital marketing skills to promote your business. With the right skills and hard work, you'll be making money fast from your sewing business.
4. Consulting Business
Business is revving back up as the pandemic recedes, and one of the industries best positioned to take advantage is consulting, which is worth more than $250 billion in the US and recorded strong growth in 2021. If you have an area of expertise — finance and budgeting, technology, operations, or management — you could start up your own consulting firm and help businesses improve their efficiency and profitability while also making a good living.
Starting a consulting business is difficult, and will require hard work and determination, as well as a decent amount of red tape. Beyond building up a strong network and reliably providing value to your clients, a key element of your success will be understanding what sets you and your firm apart from competitors and finding ways to promote that message to your target market. Accomplish this and you'll soon build a reputation and, with a bit of luck, seven-figure revenues.
5. Catering
Do you have great culinary skills? Have you always dreamed of making your delicious dishes for hundreds of people? Now is a great time to start a catering business. The industry is seeing strong growth as the pandemic recedes and more and more people plan major events, like weddings and corporate affairs.
The crucial first step will be nailing down an initial menu. Do you favor traditional American dishes? Are you obsessed with Italian? Or maybe Mexican, Thai or Middle Eastern food is more your thing. Once you decide, fill out the menu with appetizer options, second courses, soups and salads, and a selection of entrees and desserts. And don't forget Americans' dietary issues — be sure to include low-fat, gluten-free, vegetarian and vegan options.
Next you'll want to nail down your product offerings. For example, some caterers today are providing box lunches for in-office events. You should also consider embracing technology, as today's top event planners often use apps to book the best caterers. Lastly, it's crucial that you acquire all the necessary licenses and permits, as food businesses are strictly regulated.
Now you're ready to get in the kitchen and start making a lot of smiling faces, and a lot of money.
6. Dropshipping
Dropshipping is an increasingly popular business model in which online stores sell products without carrying inventory. Instead, when the shop owner receives an order, she simply contacts the supplier and relays the product order, which is then shipped directly to the customer. Already, advanced dropshipping apps like Oberlo have begun to emerge, allowing business owners to simultaneously offer a variety of products from several different suppliers.
The market is growing fast and offers great opportunity for the bold entrepreneur. Yet because a dropshipping business is relatively easy and inexpensive to launch and operate, the competition is getting intense. In order to stand out, your dropshipping business will need to offer either uniquely appealing products or, more likely, a one-of-a-kind customer service experience, from order placement through delivery.
It's not easy becoming the next Jeff Bezos, but right now is a great time to give it your best shot.
7. Makeup
Four in 10 Americans between 30 and 59 years wear makeup every day, according to a 2017 survey. The number is probably higher today, as more men are also wearing makeup, even if it's just a bit of concealer or foundation.
So if you've been considering starting a makeup business, now is the time to do it. This type of business can be fun and rewarding. You will not only be making some cash, but you will also be helping your clients improve their looks and boost their self-confidence.
If you're coming up with your own product line, you will need to strictly follow Food and Drug Administration regulations. The rules make sure that any cosmetics sold in the market are not adulterated or misbranded. These should also meet ingredient labeling requirements. An easier way to start a makeup business is by being a distributor of established brands. With careful planning and aggressive marketing, your makeup business can be a success.
8. Tutoring
Do you have an area of academic expertise? Maybe you're great at math, deeply familiar with science, or obsessed with language and literature. Even if you're not a subject expert, but simply good with children, now's a great time to consider starting a tutoring business.
The industry took a hit during the pandemic, but today many tutors are embracing virtual instruction and tutoring is expected to see steady growth in the years ahead. As a result, you're now able to run a tutoring business almost entirely from home, all while helping children to learn and excel and making a good living.
Starting a tutoring business is not terribly complicated. If you have teaching experience or some proof of your expertise, you mainly need a good computer and you can start offering your services on a variety of online platforms, like ClubZ or eTutorWorld. With a bit of marketing on social media, you should be able to attract a few clients and start building your tutoring empire.
9. Event Planning
The biggest events — weddings, reunions, graduation parties — are moments that people never forget. You can play a key role in making memories for countless people by starting your own event planning business. As the pandemic recedes, the industry has been growing fast and is now worth $3 billion in the US alone, so the opportunity is real. If you enjoy organizing and planning, this could be the perfect venture for you — and now's a great time to do it.
More and more people are looking to plan long-delayed major events, from weddings to reunions to memorials and more. You can grab a piece of this growing market with a bit of training, confidence and organizational skills. Starting an event planning business requires little investment, and event planners often make 15-20 percent of the total cost. So just imagine how good you'll feel working from home while planning a $100,000 wedding reception!
10. Interior Design Service
Who doesn't want their home to be as welcoming and comfortable as possible? Especially in this pandemic era, it's no surprise that the US $17 billion interior design industry is seeing strong and steady growth. Now is a great time to start an interior design business and help people feel more at ease in their home. It doesn't require much investment and you can run your business from home, when you're not off visiting clients, that is.
Of course, it won't be as easy as snapping your fingers. It helps to have a degree if you want to become an interior designer, but it's not absolutely required. What is needed is a strong sense of style and a feel for feng shui. Beyond that, you'll need some good design software and a professional-looking website. You'll also need a savvy marketing campaign — maybe focused on TikTok and Instagram? — to stand out in an increasingly competitive market.
If you're able to entice just a few clients and do a fantastic job with their spaces, soon enough, everybody will be telling you, "Mi casa es su casa".
11. Balloon Business
Balloons never go out of style. The perfect gift for children and adults, they make virtual parties and other events fun and exciting. The global market for party balloons has continued to thrive and is set to grow 5% per year through 2030. If you're looking for a fun business idea, you might consider balloons.
The first step is to pick the type of balloons that you want to offer, whether latex or foil. Latex balloons are more commonly used and considered the golden standard in parties, while foil balloons offer more diverse options in size, shape and color. They also last longer than latex balloons, although they're less elastic and more vulnerable to heat damage. Each type of balloon presents advantages and disadvantages, so carefully considering these is important. Actively promoting your business to attract potential customers or prompt past customers to make repeat orders could also spell success for you.
12. Pet Sitting
You'd probably never guess that pet sitting is a $2.6 billion industry, but it is indeed. People love their pets and will spend whatever it takes to ensure their animals are cared for when they are away. The pet sitting market is projected to see impressive growth through 2027, so if you're an animal lover, now is the perfect time to start your own pet sitting business and ride that wave to serious profits.
The first step is to decide which type of pets you'll care for. Do you have more experience with dogs or cats? Are you OK with snakes? Once you've got that nailed down, buy some pet toys and supplies and offer your services on a gigs site like TaskRabbit. It's a good idea to reach out to friends, family and work-related contacts and acquaintances. If you're able to generate an initial client or two from your own personal network, and provide great service, you'll have a great chance to start building a successful business.
13. Etsy Shop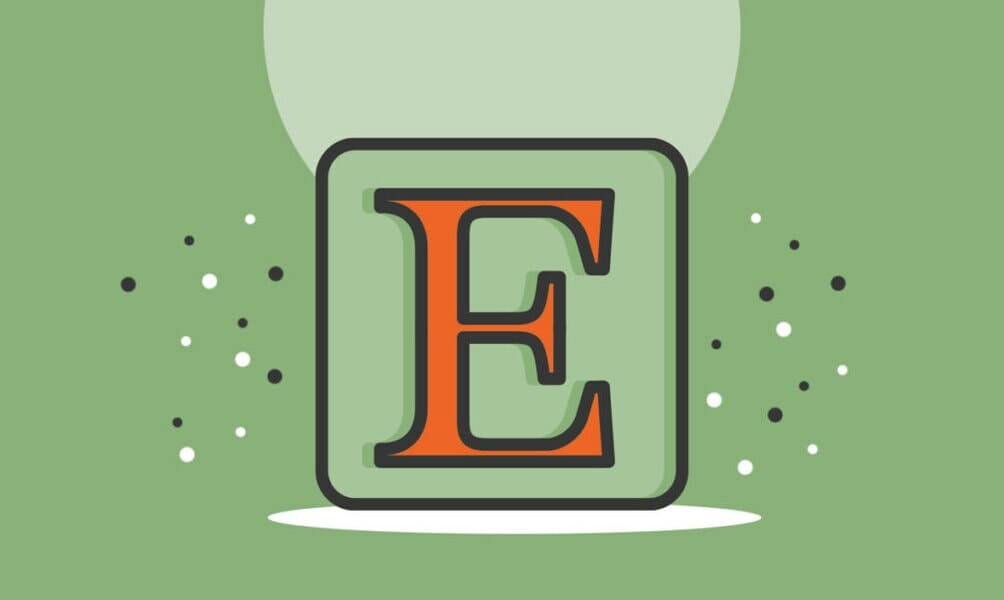 Ever since the pandemic forced everybody to stay at home, millions of people have tapped into their arts and crafts skills, driving a massive boom in handmade goods. The online marketplace Etsy has been the main beneficiary: its revenue doubled in 2020 alone, to more than $1.72 billion.
If you have a hobby or craft skill — such as sewing, crochet, vinyl cutting, jewelry-making, woodworking, or screen printing — you could start your own Etsy business and give people fun products while doing what you love and making good money! What's wrong with that?
You'll also be able to work from home and work the hours you choose. One good way to get started is to visit Etsy and review the product offerings looking for a market gap that fits your skillset. Once you've found your niche, you'll be on the online highway to success!
14. Resume Writing
You might be surprised to hear it, considering the popularity of career networking platforms like LinkedIn, but resume writing is still big business. Countless college graduates and established professionals alike remain unable to create an appealing, strongly written resume and are willing to pay good money — up to $300 or more — for a quality CV. If you're a perfectionist with strong writing skills, you could start your own resume writing business and help people find the jobs of their dreams while helping yourself find some serious success.
You could start by reviewing some of the countless free online resume writing courses and brushing up your skills. You could reach out to a few friends and acquaintances and offer your resume writing services for free, or at a steep discount. Then, assuming you deliver quality work, they'll provide you with testimonials and positive reviews and you'll be on your way. Just be sure to keep your rates reasonable at the start, then you can increase as you build your brand, establish a reputation and add more and more skills.
15. Virtual Assistant
The job didn't even exist 20 years ago, but now, thanks to new technologies and the sharp increase in remote work during the pandemic, the virtual assistant industry is set to be worth more than $4 billion by 2025. That means now is a fantastic time to start your own virtual assistant business.
To be clear, we're talking about a human, not a digital or AI-powered, assistant, who provides administrative, technical, and creative services to clients remotely, via the internet. If you have a strong business skillset, you can get started with a minimal investment and run the company out of your own home while serving clients anywhere in the world. You could also add more skills over time, increasing your revenue streams and the rates you're able to charge.
With hard work and a bit of luck, you'll soon be helping businesses run more smoothly and efficiently while making good money for yourself.
16. Babysitting
If you think babysitting is just for teenage girls, think again. It's a chance to make good money while making a real difference — helping out families in need and shaping and caring for young minds. It can also be a lot of fun! What could be better than that?
Childcare is a growing industry that offers a variety of opportunities for the entrepreneur. You could babysit in your free time to add another income stream, or you could go full-time and launch a babysitting business that offers all-day care and nannying. Your first step should be to register with your local government as a provider of childcare services, and once that's done nail down your service offerings and prices and start your marketing.
You could reach out to friends, family, acquaintances and work colleagues, making clear your reliability and availability. Once you've gotten a client or two, jump on social media and start hyping your babysitting skills on Instagram, Facebook, Twitter and beyond. You could soon have so many customers you'll have to turn some away! That's the best kind of business problem.
17. Greeting Card Business
Although it's more common now to greet family and friends with digital cards, many Americans are still buying and sending traditional greeting cards, which are still among the most popular forms of communication. If you're creative and have a way with words, a greeting card business may be the perfect opportunity! Demand may no longer be as strong, but the greeting card industry in the US is still worth around $7 billion. It's a huge market packed with opportunities.
You could start a greeting card business from scratch. To minimize your costs, start with online sales and open a shop only once your business has grown. Branding is important, so it's important to develop a style and personality and be consistent with the quality of your cards. A greeting card business can be rewarding and lucrative — if you are willing to put in the work.
18. Gift Basket
It's hard to go wrong with a gift basket of wine, fruits, food, or flowers, whether it's given to family, friends, or colleagues. It's an excellent choice if you don't know what the recipient likes or if you're sending to multiple recipients.
The versatility of gift baskets has kept demand high over the years, especially from the corporate sector. The US corporate gift market is predicted to cross $300 billion in revenue by 2024. If you're an artistic entrepreneur, why don't you grab this opportunity and start a gift basket business? It's a great way to use your creativity and sell something that people will love.
Before you get started, it's to your advantage if you choose a niche and craft your marketing strategy. Having a strong online presence is crucial to your success, so it's a good idea to start developing your website and social media accounts as soon as you decide on your branding strategy. Of course, it's important to make your business legally compliant so you need to work on your regulatory requirements as well.
19. Tarot Reading
One of the many unexpected outcomes of the pandemic was sharply increased interest in tarot cards. People stuck at home started looking for answers and many, including countless millennials, turned to the mysteries of tarot. The US psychic services industry is now worth more than $2 billion after years of steady growth. So if you enjoy peering into the future, now is a good time to start your own tarot reading business and make good money.
One crucial choice will be choosing the right tarot deck, because some focus more on functional concerns while others are more oracular, or forward-looking. If you're already experienced in giving readings, you could gather some testimonials from people for whom you've done readings. This is one of the best ways to promote yourself as a psychic and a reader of tarot. Without any reputation, you'll be starting from scratch, which will make success considerably more difficult.
20. Party Planning
Ready for good times? As the pandemic recedes, parties are bouncing back, big time. The US party and event planning industry is worth more than $3 billion and growing as more and more people plan the big blow-outs they'd delayed for so long. Graduation parties, weddings, bachelor and bachelorette parties, birthday bashes and more. If you're well organized and know how to have a good time, you could start your own party planning business and ride this wave to a major payday.
With minimal investment, you can run your business from home to keep costs low, and charge 15-20 percent of the total budget for the event. The biggest hurdle will be getting those first few clients, and for that you'll probably want to set up an appealing website and launch a strong marketing and promotional campaign. Once you're able to provide those early customers with excellent service and unforgettable gatherings, you might want to start partying yourself, to celebrate your future success.
21. Cake Making
Nearly six out of 10 Americans eat dessert after a meal at least once a week, and cakes are among the preferred options. US cake consumption is growing steadily despite the increasing preference for healthy food. Well, those with a sweet tooth always find an excuse to indulge in cakes. If you're fond of baking and designing cakes, starting a cake business might be the perfect career choice for you.
This type of business can be run from home so you can minimize your overhead cost. Once you've registered your business, you should find a reliable supplier of ingredients and supplies. Besides offering unique birthday cake designs, you might also want to introduce gluten-free and sugar-free cakes to cater to all kinds of customers. Keep yourself updated with the latest market trends and consider coming up with cakes in a box or tin can cakes. A cake business will require a lot of creativity, hard work and an effective marketing plan.
22. Translation Service
Demand for translation services is growing as more companies seek to capture their share of the global market. In the US, more than 10,000 new jobs for interpreters and translators are expected each year through 2030. These in-demand professionals translate documents, localize websites, and interpret speech from one language to another, including sign language. If you're thinking of starting a translation business, you're not alone. But if you work hard and have the right skills, you could edge out the competition.
In this internet age, finding translators who can work remotely across the globe has become easier. Promoting diversity among your staff could also be good for your business because you'll be able to offer translation services for more languages. Do the paperwork to register your business, keep yourself updated with the latest technologies, promote your services, and you should be able to gain traction as soon as you start operating.
23. Sticker Business
You might view stickers as something for kids, but did you know that many top brands use stickers in their marketing? Stylish firms like Calvin Klein, Coach, and Stussy have helped turn stickers into a fast-growing, $190 billion global industry. As the world gets more virtual, it's hard to deny the value of something you can see and touch. Stickers are a great way for a company to get their branding out there at little cost.
Starting your own sticker business requires a lot of work, from generating appealing designs to sourcing materials and building an online presence, whether that's a website or a shop on an online platform like Etsy. You'll also need to choose if you want to specialize in customized stickers, stickers with quotes and motivational messages, colorful designs, cartoon characters, holiday stickers, or something else.
Keep in mind that the sticker industry has grown so much in recent years that once you start building a reputation, you might not have to worry about generating enough demand!
24. Cookie Business
Are you a baking whiz? Well then maybe now's the time to turn your tasty treats into a money-making machine. The US cookie and cakes market is huge and growing fast, so you could start your own cookie business, put smiles on a lot of faces and make a good living, all at the same time!
The key, of course, is being able to whip up fantastic cookies, preferably in a variety of unique and appealing flavors. If you can already do that, you're halfway there. You'll just need to outfit your kitchen for industrial-level baking and build a website showing off your baked goods and you'll be open for business. And thanks to the internet, your potential market is billions of people. You could sell to the family around the corner, or college kids on the other side of the globe. So maybe it's time to get out those cookie sheets and start making some real dough.
25. Soap Business
Everybody uses soap, which is why it's a $42 billion US industry. And if you enjoy crafts, soap making is a fun and creative process. You'll need a handful of key tools, but for the most part it's also inexpensive.
Competition is fierce in the soap game, so the key to a successful soap business is a product that stands out. Maybe you'll be able to hit on a soap recipe that delivers incredibly pleasant smells, or discover a way to make soap that keeps skin silky smooth. There are countless ingredients you might use, and a variety of soap making methods to choose from, so you'll need to do your research and probably some trial and error.
But once you find that fantastic soap, it could be the seed of your sudsy success.
26. Crochet Business
Did you know that you can turn your love of crochet into a thriving business? US demand for crochet and other handicrafts remains high and the market expects strong growth in the next five years. Starting your own crochet business can be fun and profitable. You can do almost anything with your yarn and hook – from teapot cozies and tablecloths to rugs and clothing.
A crochet business requires minimal investment. You just need crochet hooks, yarn, digital row counter, scissors and a few other tools. You can also run this business from home. But there are many things to consider, such as what type of products to make, who your target market is, and how to promote your business. Thanks to technology, you can now market your crochet merchandise both locally and internationally. You can also sell crochet patterns in PDF files online. With a lot of creativity, you can make a lot of money from a crochet business.
26 Business Ideas For Stay-at-Home Moms
Embroidery Business
Craft Business
Sewing Business
Consulting Business
Catering
Dropshipping
Makeup
Tutoring
Event Planning
Interior Design Service
Balloon Business
Pet Sitting
Etsy Shop
Resume Writing
Virtual Assistant
Babysitting
Greeting Card Business
Gift Basket
Tarot Reading
Party Planning
Cake Making
Translation Service
Sticker Business
Cookie Business
Soap Business
Crochet Business
Subscribe to Our Newsletter
Join our exclusive community! Subscribe to our newsletter
and gain insider access to cutting-edge business insights and trends.
Thank you for subscribing! We can't wait to share our latest news and updates with you. Get ready for exciting content in your inbox.