Back to Business Ideas Categories
22 Profitable Baking Business Ideas
Written by: Carolyn Young
Carolyn Young is a business writer who focuses on entrepreneurial concepts and the business formation. She has over 25 years of experience in business roles, and has authored several entrepreneurship textbooks.
Edited by: David Lepeska
David has been writing and learning about business, finance and globalization for a quarter-century, starting with a small New York consulting firm in the 1990s.
Updated on May 19, 2023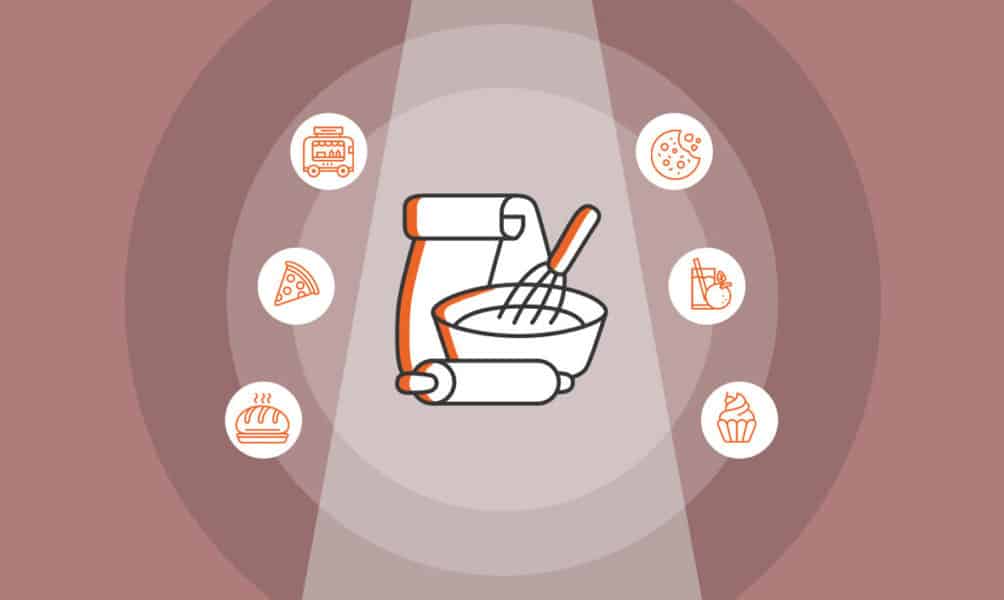 22 Profitable Baking Business Ideas
Bakery
Food Truck
Cookie Business
Juice Bar
BBQ Business
Cupcake Business
Cake Business
Pizza Bar
Donut Shop
Hot Dog Cart
Popcorn
Hot Sauce
Beef Jerky Business
Boba Tea
Food Trailer
Chocolate Business
Food Blog
Frozen Food
Coffee Shop
Edible Business
Gift Basket
Catering
The US baking industry is expected to continue growing as the economy improves and consumer spending increases. According to the American Bakers Association, the industry employs nearly a million people and contributes over $150 billion to the economy.
If you want to take a bite out of this lucrative market, you should start developing delicious recipes. You can bake and sell cakes, cupcakes, cookies, pastries, brownies, bread, bagels – or just about anything else that involves dough. Just be prepared to factor in shifting consumer preferences to make sure your business succeeds. Here is a list of baking business ideas you can explore.
1. Bakery
Who can resist the allure of freshly baked homemade treats? If you often find yourself immersed in a flurry of flour, it might just be the perfect time to embrace entrepreneurship. Despite the ongoing low-carb dietary trend, the US baking industry has been consistently expanding over the years and is now valued at over $12 billion. There are multiple ways to enter the industry: you could establish a traditional bakery, initiate a home-based baking venture, or even pioneer an online bakery. This way, you can not only share your delightful culinary masterpieces with a broader audience but also earn a decent income.
However, initiating a baking enterprise comes with its set of challenges, requiring careful navigation. Firstly, you'll need to perfect an array of mouthwatering baked goods that will guarantee repeat customers. Next, you will need to equip your home kitchen or your new baking establishment with all the necessary apparatus and ingredients. Importantly, you also must adhere to the health inspections and obtain the requisite government licensing for food businesses.
Once you've hurdled these challenges, your task will be to promote your delectable offerings. With some dedicated marketing efforts, and a sprinkle of good fortune, you might soon find yourself inundated with more orders than you can manage!
2. Food Truck
Who doesn't love food trucks? They seem to be everywhere these days, at parks and street fairs, music festivals, beaches, private parties and community events. Industry revenue in the US tripled in the years before the pandemic, and now food trucks are coming back strong as the pandemic recedes. Now's a great time to start your own food truck business and provide your community with delicious baked goods while grabbing a share of this growing market.
The first step, of course, is settling on a menu. The possibilities are endless, from burritos to barbecue, from burgers to sausages, and from smoothies and milkshakes to pad thai. If you're able to find a truck with an oven, you could make breads and pizzas and other baked goods, and serve them round the clock. The next major hurdle will be acquiring the necessary licenses and permits, which are absolutely crucial for any food-related business.
Last but not least, you will need the food truck itself. It's sure to be a significant investment, but you might be able to find a reasonably priced used truck to keep costs low. With a little luck, soon enough you'll be up and running and making a nice return on that investment.
3. Cookie Business
Are you a baking whiz? Well then maybe now's the time to turn your incredibly tasty cookies into a money-making machine. The cookie and cakes market is huge and growing fast, in the US and around the world, so you could start your own cookie business, put smiles on a lot of faces and make a good living, all at the same time!
The key, of course, is being able to whip up fantastic cookies, preferably in a variety of unique and appealing flavors. If you can already do that, you're halfway there. You'll just need to outfit your kitchen for industrial-level baking and build a website showing off your baked goods and you'll be open for business. And thanks to the internet, your potential market is billions of people. You could sell to the family around the corner, or college kids on the other side of the globe. So maybe it's time to get out those cookie sheets and start making some real dough.
4. Juice Bar
Americans have in recent years become more concerned about the dangers of soft drinks and artificial sweeteners. This is good news for the $25 billion juice industry, which is projected to see steady growth in the years ahead. If you're thinking of starting your own juice business, now is a good time to get in on the action. You could help people live healthier lives while being your own boss and generating a strong and steady income.
You could even work out of your home and operate a mobile juice cart, stationing yourself at parks, local fairs and festivals and major events, and offering special deals as well as a selection of baked goods along with your beverages. The first key step, after getting a cart or renting out a storefront, will be getting all the appropriate licenses and permits required for food-related businesses. Once that's taken care of you'll need to develop a strong menu of fresh juices and appealing combinations, such as berry mango ginger or raspberry lemonade.
You might consider operating fully from home by selling bottled juices rather than fresh-squeezed. But keep in mind, bottling juices is more expensive due to all the materials and packaging. Either way, it's probably best to start small and grow your business as you build your reputation as the juice king, or queen!
5. BBQ Business
With apologies to vegetarians, just about everybody loves some tasty grilled meats. That's why barbecue has been growing steadily and is now a more than $4 billion US industry. If you've got legit grill master skills, you could start your own BBQ business and cook up fantastic grilled meats along with strong profits. And don't sleep on how much people love that famous BBQ side, cornbread!
There are, however, a few hurdles to overcome. First you'll need to decide whether you want to do Kansas City or St. Louis-style BBQ, an exotic flavor or something entirely new. You could also focus exclusively on chicken, pork, or beef, or dive in and do all of the above. Next, you'll need to find a great location with steady foot traffic and acquire the necessary equipment. After that, you'll just need to put out some strong marketing and start cooking up some meaty success.
6. Cupcake Business
The great cupcake boom is here! Cupcakeries, or bakeries that specialize in cupcakes, are popping up on every major shopping artery, while reality shows like Cupcake Wars draw massive viewership numbers. The $43 billion global cake industry is expected to see steady growth through 2027, which means now is the perfect time to get in the kitchen and start whipping up your next batch.
If you have legit baking skills, you could start your own cupcake business and ride this wave to success while bringing smiles to countless faces. There will be a good deal of work involved. You'll need to decide which sort of cupcakes to make, though at the start it might be best to specialize in the cupcakes you make best and then expand the choices as you grow. The next stop will be renting out an appealing shop space, or a commercial kitchen, if you decide to sell online rather than direct. Finally, be sure to get all necessary licenses and permits, as the last thing you want is for your food business to be shut down just as starting to draw the cupcake crowds.
7. Cake Business
Nearly six out of 10 Americans eat dessert after a meal at least once a week, and cakes are among the favorites. Cake consumption is growing steadily in the US despite the increasing preference for healthy food. Well, those with a sweet tooth always find an excuse to indulge in cakes. If you're fond of baking and designing cakes, starting a cake business might be the perfect career choice for you.
This type of business can be run from home so you can minimize your overhead cost. Once you've registered your business, you should find a reliable supplier of ingredients and supplies. Besides offering unique birthday cake designs, you might also want to introduce gluten-free and sugar-free cakes to cater to all kinds of customers. Keep yourself updated with the latest market trends and consider coming up with cakes in a box or tin can cakes. A cake business will require a lot of creativity, hard work and an effective marketing plan.
8. Pizza Bar
If you're like most people, pizza is one of your favorite foods. You can either go to the nearest pizza restaurant, or you can just pick up your phone and order. Better yet, you can fix one yourself, get creative with your toppings, and even start a business. In the US, the pizza industry is worth nearly $54 billion and growing, so right now is a good time to take a bite of this mouthwatering pie.
But first you'll need to learn the basics of starting a pizza business, from licensing and permits to branding and marketing. It's also important to study the competition — find out how many restaurants are already doing business in the area, what kind of pizza they're making, and how they're promoting their brand. Choosing the right location is critical. You have to be where your target market is. Once you hurdle these, you'll be well on your way to success!
9. Donut Shop
Popular donut shops never seem to run out of new flavors. Besides the original glazed donuts, these sweet treats are sprinkled with cinnamon sugar, dipped in icing, topped with KitKat, filled with strawberry jam, and more. If you can think of new and unique varieties that could challenge Dunkin or Krispy Kreme, then it's time for you to start your own donut shop. Plenty of opportunities await you as the US donut industry, which is valued at $7.5 billion, is expected to continue growing.
While you're complying with the legal requirements, you'll need to identify sources of funds so you can invest in donut making equipment and find a good location for your shop. Your biggest challenge is how you can overcome the growing healthy food trend which discourages people from eating donuts. It's daunting, but not impossible. Creating a realistic business plan with an innovative marketing strategy can spell the difference for your business. Once you've hurdled these, it's time to put on your apron and start making donuts!
10. Hot Dog Cart
More than 800 hot dogs are consumed every second during the summer months from Memorial Day to Labor Day in the US. The market is expected to continue growing as more Americans show preference for high protein foods and manufacturers cook up more varieties with reduced fat or increased protein content. If you're looking for a new venture, consider setting up a hot dog cart business.
Setting up this business may look easy, but you will have to comply with permit and license requirements, acquire the necessary equipment, find suppliers, and decide what specific products to offer. Competition will be tough as there are countless hot dog carts across the country so it's to your advantage to find a good location with a high foot traffic volume and promote your business aggressively. But once you've established your brand, customers will be lining up to buy your hot dogs. And to drive morning sales you could also offer a selection of fresh baked goods.
What are you waiting for? Get yourself a hot dog cart and take a bite of this huge market.
11. Popcorn
Do you love popcorn? Start your own popcorn business! It's a popular snack that people of all ages love, it's fairly simple to make, and it's a great way to make some extra money. The US popcorn market is predicted to grow at least 5% per year through 2026, with the ready-to-eat popcorn segment expected to exhibit strong demand.
So how do you get started? You might want to choose a niche market first and decide whether to sell microwave popcorn, ready-to-eat popcorn, popcorn kernels, or all of these. You could also additional snacks, candies, and baked goods to your product list to expand sales.
It's to your advantage to scope out the market and identify your distribution channels. You can buy wholesale and resell by supplying supermarkets and convenience stores. Other options are to market your products online, or invest in equipment and set up your own ready-to-eat popcorn stall. You will need to check out permit requirements, and other local and state regulations. It's also a good idea to draw up a marketing plan and use social media to succeed.
12. Hot Sauce
Are you a chili head? Do you love hot sauce? If so, you could start your own hot sauce business. It's a great way to share your passion for spicy food with others while also earning some cash. Hot sauce production in the US has been stable in the last five years. Globally, the hot sauce market was estimated at $4.5 billion in 2020. It is expected to post moderate growth yearly through 2026 due to the increasing popularity of Pan-Asian and Latin American cuisines.
Anyone can start a hot sauce business. All you need is a willingness to experiment, some food science, and of course, hot chili peppers! But you will need to comply with licensing requirements and other regulations. You will also need to study the market and see how you can innovate on existing hot sauce products or develop a new recipe. One idea might be to partner with a local bakery and offer discounts on tortillas or other baked goods with every sale!
Once you've developed your own brand of hot sauce, it is important that you implement an aggressive marketing and advertising campaign to make an impact and gain a following.
13. Beef Jerky Business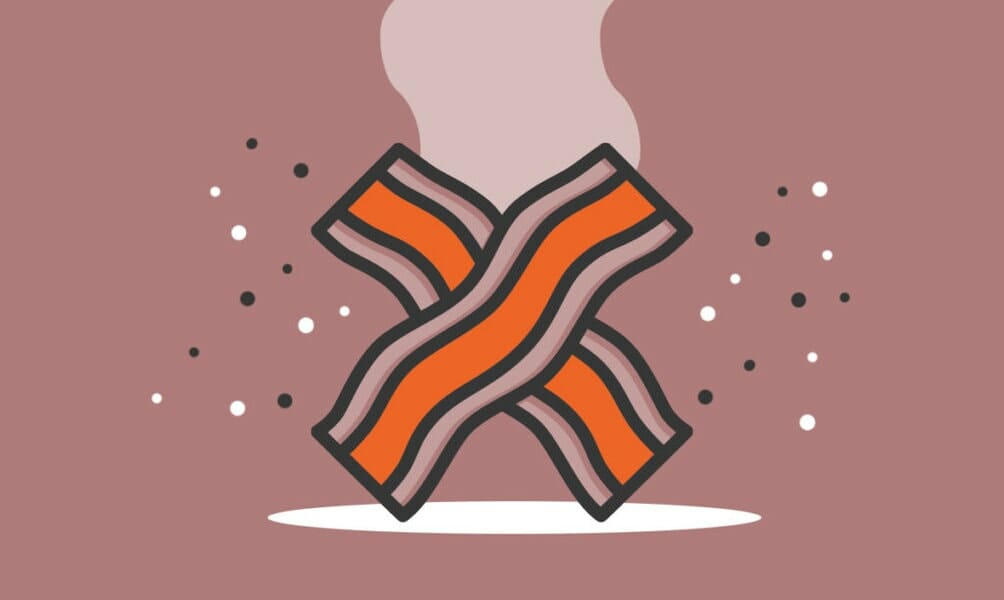 Around 160 million Americans consume meat products and beef jerky regularly. It's no surprise, then, that the beef jerky industry worth billions and still growing. If you're looking for a business venture, why not a beef jerky business? This is a great idea for anyone with an interest in food production. You can't go wrong with beef jerky, which contributes more than half of the total revenues from jerky snacks. And you could expand sales by adding in some cheeses, crackers, and even fresh-baked breads.
Jerky is a popular low-fat, high-protein snack that started as a form of preserving meat many centuries ago. These days, it's available in assorted flavors such as barbecue, teriyaki, and more. You can choose to make some of the existing flavors, or innovate and develop new flavors to create your own niche market. Before you start preparing your jerky, it's important to find out your state's regulations and comply with these. You can choose to set up a shop or start marketing your products online to save on overhead costs. Finding customers is going to be tough, but will take minimal effort once you are able to establish your brand.
14. Boba Tea
Coffee or boba tea? Also known as bubble tea or milk tea, boba tea is increasingly popular among younger consumers. This Taiwanese cold drink is made by blending tea with milk, adding tapioca or boba pearls, and shaking vigorously. Starting your own boba tea business is a great idea!
The US boba tea market is worth about $1 billion and growing fast. There's definitely room for more boba tea shops, and you could offer fantastic baked goods to draw in more customers.
Starting a boba tea business requires compliance with various regulatory requirements. On top of the FDA regulations, there might be other federal, state and local requirements that you will need to meet. Check with your local authorities before you launch your business.
You'll also need to choose a good location for your shop, one with high foot traffic or close to your target market. With a reliable supplier and an excellent marketing strategy, you can be on your way to owning a successful boba tea shop.
15. Food Trailer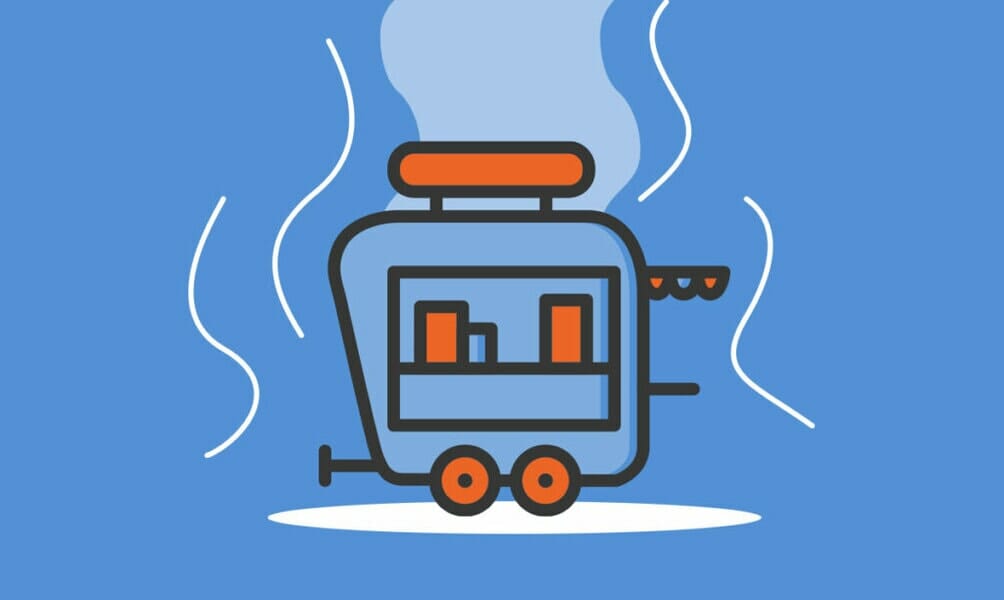 More than 35,000 food trucks and trailers are currently operating across the US, and the number is expected to rise as consumer spending increases. These food trucks prepare and serve all variety of food, from hotdogs and tacos to pizzas and fresh baked goods. They can be found on sidewalks and in parking lots and parks. If you're an entrepreneur with a love of food, starting a food trailer business might be the perfect way to turn your passion into a career.
Before you open your food trailer, it's important that you research the market and see what other food trucks are serving. It's a good idea to decide what kind of food to offer and find your own niche market. It would be easy to market your business if you come up with a unique offering or a fresh take on food truck fare. You will also need to comply with your state's permit and licensing requirements. When you're ready, take your truck to the park and start cooking!
16. Chocolate Business
Global consumption of chocolate, one of the most popular treats, is forecast to hit $200 billion by 2028. Setting up a chocolate business now holds a lot of potential for success. Chocolates have been associated with several diseases, but these have also been found to provide multiple health benefits. It has been found to boost levels of serotonin, which is also known as the happy chemical because it lifts up a person's mood. Dark chocolate especially has been found to prevent depression.
Before you start a chocolate business, it's a good idea to decide which segment you'll focus on. Will you be selling different types of chocolates and chocolate-based confectionery products? Will you bake brownies and chocolate chip cookies?
You can also make the chocolates yourself, but you'll have to decide what type of chocolate to make and how much you want to produce. Just make sure you will be offering something new and exciting to the palate so you can easily market your product.
17. Food Blog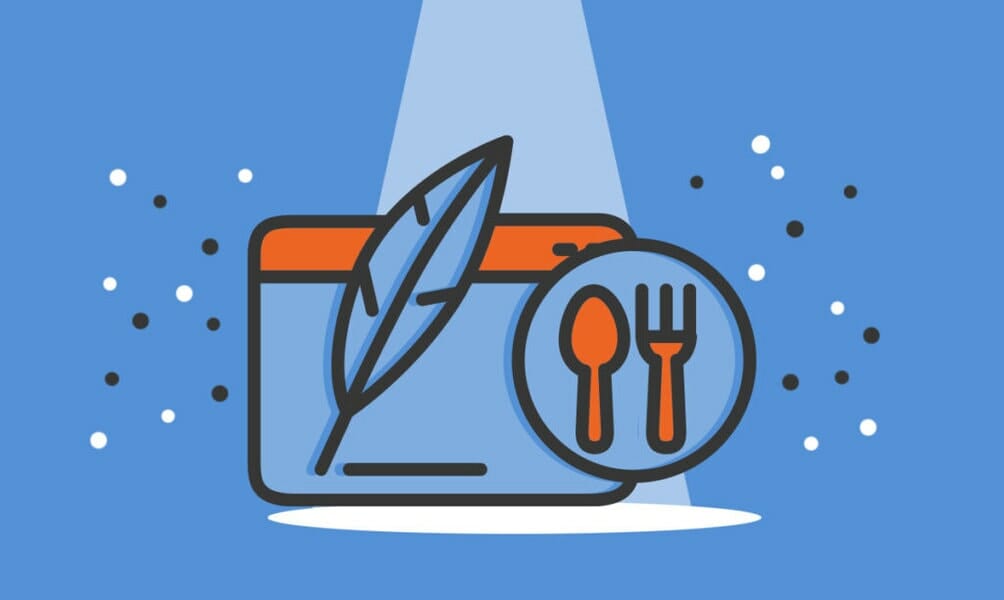 In the podcast era, you might have thought that blogs had gone out of style. You would be wrong. The internet is home to more than 600 million blogs, more than 2 million blog posts go online every day, and after years of steady growth, the US is home to about 32 million blogs. Substack, the blog and newsletter platform, recently passed one million subscribers.
As a result, there is real opportunity for a bold entrepreneur looking to start a blog business and get in this massive market. And why not start by writing about all your favorite baked goods?
It requires minimal investment. All you really need is a reliable computer and decent wifi. The major hurdle is coming up with a concept, an objective or mission for your blog business. You might choose generating funds to feed hungry children or delivering crucial news to the people of your city or state. Once you've found your niche, you'll need to reach out across your network, LinkedIn, Facebook, Instagram and beyond, looking for all those who write on related subjects and asking them to get on board. You could offer discounts, incentives, or rewards to sweeten the deal.
Once a couple of accomplished bloggers sign on, the paid advertisements will start rolling in and you'll be on the road to success in the blogging business.
18. Frozen Food
Frozen foods are a growing $35 billion industry, and there's no reason you can't get a piece of the pie. Get it? Pies will likely be among the frozen foods you'll offer as part of your business, along with cakes, ice cream, pizzas, sausages, and seafood. Or you might decide to focus on a single segment or market niche, such as healthy dinners. Or breakfasts — people buy a LOT of frozen waffles and bagels.
Either way, a crucial step to getting your frozen foods firm up and running will be ensuring you obtain all the necessary licenses and permits for a food business. The last thing you want is to wrack up hefty fines and possibly face being shut down for violations.
One great advantage of a frozen foods business is that you can run the business almost entirely from your home. With delivery apps, the groceries will come straight to your door. You can cook up all your offerings in your kitchen before freezing them, lay out the full menu on your appealing website and finally ship your goods directly to customers. The hard part will be standing out from the competition, and that's where the entrepreneur in you will need to make her mark.
19. Coffee Shop
Nearly 200 million Americans drink coffee every day, which is why you'll find a coffee shop or cafe on just about every street. Like many industries, coffee shops took a hit during the pandemic, but now it's on the rebound and expects to steady growth in the years ahead.
You could take advantage of this trend by starting your own coffee shop and providing a nice pick-me-up to countless people everyday while making a good living. Don't forget to offer an array of fresh, locally-made baked goods to keep the crowds coming back for more!
Of course, opening a coffee shop will take some real work. The best coffee shops offer great pastries and sandwiches and create a comfortable atmosphere for people to linger and enjoy. So you'll need to make smart choices in terms of your product offerings, furniture and overall design, as well as your location. You'll also want to be careful in choosing your coffee source, to make sure it's eco-friendly and fair trade. But if you're passionate about coffee and have the drive to see your business succeed, it can be an incredibly rewarding and profitable experience.
20. Edible Business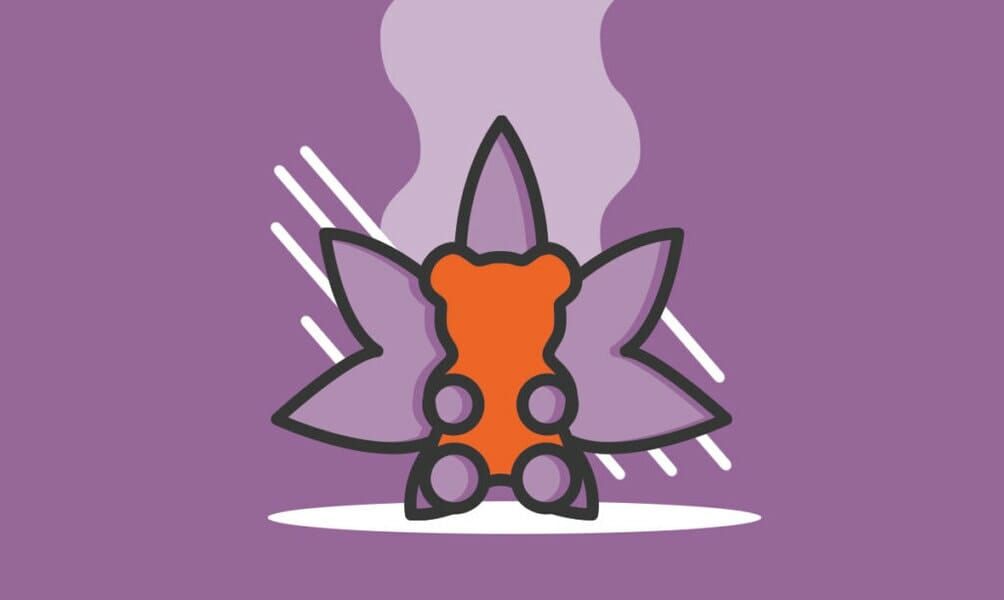 Legal in 18 states, marijuana is one of the US' fastest-growing industries. Within that market, one of the fastest-growing segments is edibles, such as THC-infused gummy bears, candies and brownies. Edibles revenues increased a stunning 54% in 2020 alone, and similar growth is expected through at least 2025. You could start your own edibles business and give countless people lots of delicious fun while grabbing a share of this booming market.
Getting there won't be easy. You'll need to find a reliable source for your THC, or a good space to grow your own marijuana. You'll need to build out a kitchen space that will allow your business to scale, as order numbers could increase quickly if your products are a hit. To get there, you'll want to experiment with a variety of options until you nail down your initial product list of 5-6 top items.
Once you've acquired all the relevant licenses and permits — and keep in mind that the regulatory hurdle for a marijuana business is quite high — your edibles will practically market themselves.
21. Gift Basket
One can never go wrong with a gift basket of wine, fruits, food, or flowers, whether it's given to family, friends, or colleagues. Or maybe a basket of beloved local baked goods? It's an excellent choice if you don't know what the recipient likes or if you're sending to multiple recipients.
The versatility of gift baskets has kept demand high over the years, especially from the corporate sector. The US corporate gift market is predicted to cross $300 billion in revenue by 2024. If you're an artistic entrepreneur, why don't you grab this opportunity and start a gift basket business? It's a great way to use your creativity and sell something that people will love.
Before you get started, it's to your advantage if you choose a niche and craft your marketing strategy. Having a strong online presence is crucial to your success, so it's a good idea to start developing your website and social media accounts as soon as you decide on your branding strategy. Of course, it's important to make your business legally compliant so you need to work on your regulatory requirements as well.
22. Catering
Do you have great culinary skills? Have you always dreamed of making your delicious dishes for hundreds of people? Now is a great time to start a catering business. The industry is seeing strong growth as the pandemic recedes and more and more people plan major events, like weddings and corporate affairs. Catering can be a very profitable growth opportunity, if you differentiate yourself and bring something unique to your clients.
The crucial first step will be nailing down an initial menu. Do you favor traditional American dishes? Are you obsessed with Italian? Or maybe Mexican, Thai or Middle Eastern food is more your thing. Once you decide, fill out the menu with appetizer options, second courses, soups and salads, and a selection of entrees and desserts. Don't forget Americans' dietary issues — be sure to include low-fat, gluten-free, vegetarian and vegan options.
Next you'll want to nail down your product offerings. For example, some caterers today are providing box lunches for in-office events. You could maybe find a niche by offering fantastic pastries and other baked goods and catering corporate breakfasts.
You should also consider embracing technology, as today's top event planners often use apps to book the best caterers. Lastly, it's crucial that you acquire all the necessary licenses and permits, as food businesses are strictly regulated.
Now you're ready to get in the kitchen and start making a lot of smiling faces, and a lot of money.