Back to Business Ideas Categories
27 Business Ideas for Millennials
Written by: Esther Strauss
Esther is a business strategist with over 20 years of experience as an entrepreneur, executive, educator, and management advisor.
Edited by: David Lepeska
David has been writing and learning about business, finance and globalization for a quarter-century, starting with a small New York consulting firm in the 1990s.
Updated on October 2, 2023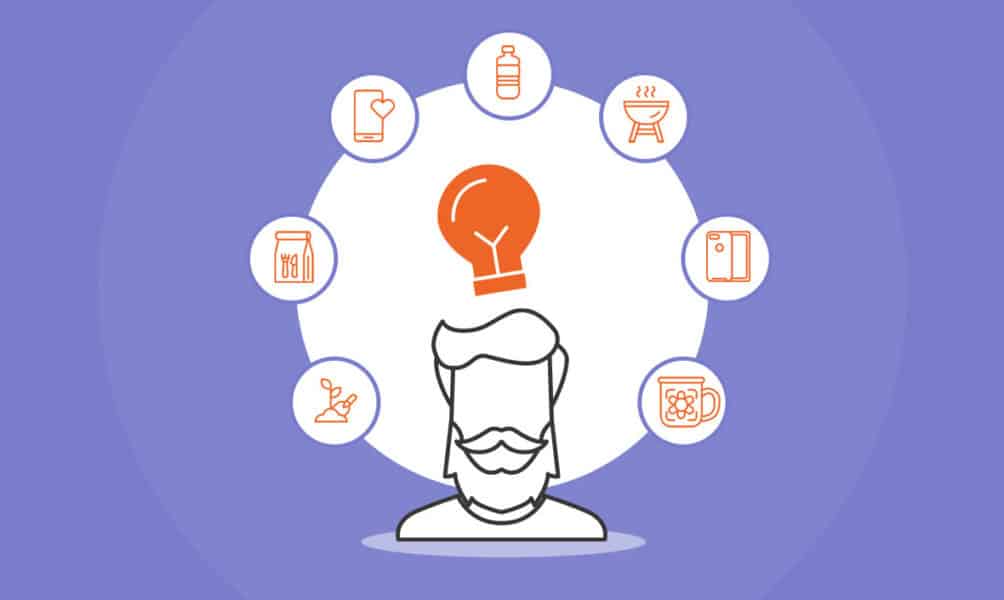 27 Business Ideas for Millennials
Uber Driver
Gardening
Meal Prep
Bottled Water
BBQ Business
Solar Farm
Shirt Printing
Phone Cases
Ecommerce Store
Tutoring
Publishing Company
Web Design
Social Media Management
Hardware Store
Exotic Car Rental
Dating Service
Restaurant
Mug Printing
Wellness Center
Sex Toys Shop
Digital Marketing Agency
Photography
Bookkeeping
Craft Store
Cyber Security Company
Blog
Music Production
People born from about 1980 to 1996 are considered millennials, and the US is home to about 72 million of them — who are increasingly shaping the American economy.
If you're a millennial looking to start your own business, you've got a lot of options. You could write a blog, offering digital marketing, or a music business. Learn more about these and other brilliant business ideas for millennials below.
1. Uber Driver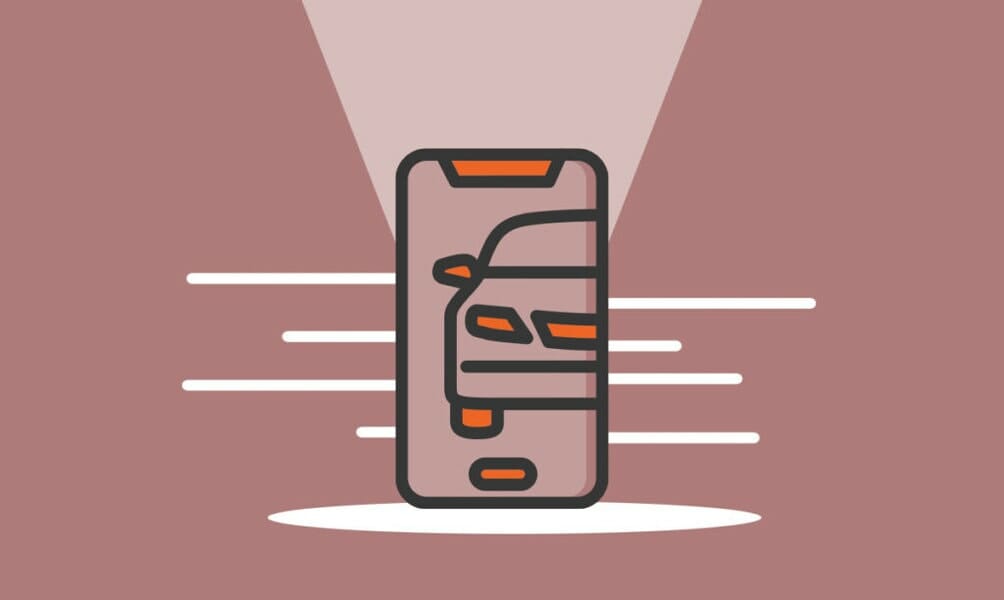 If you have a car and know your way around your city, you could easily start an Uber business. Uber can be a great way to make money. The ride-hailing app earned more than $17 billion in 2021 and has nearly 4 million drivers worldwide. The broader ride-sharing market is projected to grow substantially through 2025. In the US, about a fourth of the population uses a ride-sharing service at least once a month.
To set up your Uber business, the first thing you need to do is to register with Uber. Uber only allows drivers with their own cars, so you should get one if you don't have one yet. You will be asked to submit the required documents, prepare for a background check, and download the app. For background check, Uber looks into an applicant's driving record and criminal history, if any. Once you pass the screening, you can just wait for customers.
2. Gardening
Four in 10 American millennials are engaged in indoor garden activities, such as growing sprouts in jars and herbs in pots, while around a third of baby boomers grow indoor plants as a way to relieve stress. If you have a green thumb and love growing your own plants, starting a gardening business and helping people garden could be very fulfilling. It's also a fun way to turn a hobby into a money-making venture.
Starting a gardening business is relatively simple and doesn't require a lot of overhead costs. This type of business can also be run from home. You can host in-person and virtual workshops on gardening, design or maintain gardens, and provide other services like lawn mowing or outdoor repair. It's a good idea to research the market first and find out what your competitors are offering in order to find clients. With your passion for nurturing plants and persistence to keep going, you can easily grow your gardening business.
3. Meal Prep
People are busy these days, and always on the look-out for more convenience. That's why meal prep is one of the fastest-growing industries in the United States. If you're good in the kitchen and would like to share your tasty creations with the world, you might consider starting your own meal prep business.
It doesn't cost a great deal of money, because you can start the business in your home and online. You could offer on-demand dishes, for people just looking for a healthy dinner they can pop in the oven. You could offer goal-oriented meal plans, for people with dietary concerns and limitations. Or you could offer fully prepared meals, such as sandwiches and burritos, that people can store and eat whenever they choose. Or you could get really ambitious and offer all of the above!
The key, of course, will be creating affordable, healthy dishes that appeal to your local market. If you can do that, you'll be well on your way to meal prep success.
4. Bottled Water
As more consumers view bottled water as cleaner than tap water and healthier than other beverages, starting a bottled water business is just good sense. The US bottled water industry earned nearly $20 billion in 2019. Production volumes and sales are expected to post steady growth in the coming years.
Before you get started, it's important to familiarize yourself with the different types of bottled water. Your capital equipment requirements will depend on the type of bottled water you will produce. It's to your advantage to find a good location for your facility. Keep in mind that you will need plenty of room for your equipment and storage tanks.
You will need to adhere to stringent FDA regulations since bottled water is a consumer food product. All bottled water products are produced using a multi-barrier approach to guard against contamination. Once you've hurdled the regulatory requirements, it's important to come up with a good marketing strategy to promote your product and ensure its success.
5. BBQ Business
With apologies to vegetarians, just about everybody loves some tasty grilled meats. That's why barbecue has been growing steadily and is now a more than $4 billion US industry. If you've got legit grill master skills, you could start a BBQ business and grill up great meats along with strong profits.
There are, however, a few hurdles to overcome. First you'll need to decide whether you want to do Kansas City or St. Louis-style BBQ, an exotic flavor or something entirely new. You could also focus exclusively on chicken, pork, or beef, or dive in and do all of the above. Next, you'll need to find a great location with steady foot traffic and acquire the necessary equipment. After that, you'll just need to put out some strong marketing and start cooking up some meaty success.
6. Solar Farm
Worried about climate change? There are many ways to help combat it and make a living at the same time. One is to start a solar farm, a field of photovoltaic solar panels that absorb energy from the sun and convert it into electricity distributed to consumers or sent to the power grid. Solar farms provide renewable energy, minimize carbon emissions, reduce electricity bills, and are low maintenance.
There are more than 2,500 solar farms across the US. Most are small with generating capacity of five megawatts or less. These farms are valued at nearly $11 billion, and there's room for more.
If you have a large property, you can develop it into a solar farm. You'll need substantial capital though. The startup cost for a solar farm could reach $2 million and more. An option is to lease out your property to an individual or company that intends to put up a solar farm. You'll still be doing your part in fighting climate change while earning a tidy sum of money.
7. Shirt Printing
Shirt printing is a lucrative industry that continues to grow in popularity especially among American youth. If you're looking for a good opportunity, look no further than a shirt printing business. The global custom T-shirt printing industry is set to grow steadily and approach $8 billion by 2028.
Anyone can start a shirt printing business. But in order to succeed and grow your business, it's important to be knowledgeable in silk screen printing and updated with the latest printing technology such as direct-to-garments, sublimation, and more. You may come up with packages that already include the shirts as well as the design and printing services for the convenience of your customers. Another way to do it is to come up with your own designs and sell shirts with these designs. With the right skills and resources, you can build a successful business.
8. Phone Cases
Four out of five people in the world, 6.4 billion in all, use mobile phones, and that number gets bigger everyday. Because smartphones are so pricey, most people choose to protect their investment with a reliable phone case. This is why the global phone case market is worth $20 billion and set for strong growth in the years ahead. You could start your own phone case business, create appealing designs for discerning smartphone owners, and grab a share of that market while making a good living.
You can even work from home. All you need is a good phone case mold, the right supplies and a decent website and you can start making sales. You will, however, need to decide on your product line. Will you go with brightly colored cases, cartoon character cases, cases that double as wallets, or all of the above? A good way to make your decision is to look at the competition online and find a market gap, a type of phone case that might not yet be widely available.
If you can do that, and get your business off the ground with strong marketing, you have a good chance of seeing strong demand in the near future.
9. Ecommerce Store
Do you have a great business idea, but don't know where to start? These days, the best way to get started is often by turning to the internet, where a wide variety of ecommerce businesses have found great success in recent years. Of course you know about Amazon, but there are also millions of smaller businesses that make up what is now a $4 trillion global industry.
With countless people stuck at home, ecommerce revenues surged by more than a quarter in 2020, and they're still growing, so opportunity in this market remains strong. You will need an appealing, in-demand product, a simple, easy-to-use website, and a sharp marketing plan, but if you're willing to invest a good chunk of your time and money your new ecommerce business will have a great shot at success. Somebody's got to be the next Jeff Bezos, right?
10. Tutoring
Do you have an area of academic expertise? Maybe you're great at math, deeply familiar with science, or obsessed with language and literature. Even if you're not a subject expert, but just patient and good with kids, now's a great time to consider starting a tutoring business.
The industry took a hit during the pandemic, but today many tutors are embracing virtual instruction and tutoring is expected to see steady growth in the years ahead. As a result, you're now able to run a tutoring business almost entirely from home, all while helping children to learn and excel and making a good living.
Starting a tutoring business is not terribly complicated. If you have some expertise, you mainly need a good computer and you can start offering your services on a variety of online platforms, like ClubZ or eTutorWorld. With a bit of marketing on social media, you should be able to attract a few clients and start building your tutoring empire.
11. Publishing Company
Books offer knowledge and life lessons, provide entertainment, boost imagination, and record key historical moments. So if you love books and want some control over the type of books that see print, why not start a publishing company?
The US publishing industry has yet to recover from the pandemic slump, but it remains a huge market with revenue exceeding $30 billion Besides publishing, publishers also take care of book editing, design, illustration, and distribution.
There are segments that are still performing well, such as educational books, scholarly publications, and ebooks. German data firm Statista predicts the ebook market to grow 17% per year and approach $7 billion by 2025. It's a wise choice to stick to these segments and start publishing ebooks first. You can do so on self-publishing platforms such as Amazon's KDP, which claims to sell more than eight in 10 ebooks sold worldwide. Good luck!
12. Web Design
Do you know of any legit business that doesn't have a website? That's right — in today's digital economy, businesses need a decent website if they expect to be taken seriously. That's why web design is a $40 billion industry that's seeing steady growth as the number of new US businesses hits record highs. All those new companies need websites, which means right now is a great time to start your own web design business and design a bright future.
First, if you're not already a graphic designer, you will need a bit of training. But there are many helpful options out there, including online educational platforms that offer subscriptions that allow you to take as many classes as you want. Alternatively, many universities offer affordable website design certification courses. Once that's sorted, the next crucial step will be building your own website, which has to be fantastic or nobody will trust your skills.
With some quality social media marketing, you should be able to rope in a client or two. Impress them and you'll be on the road to design success.
13. Social Media Management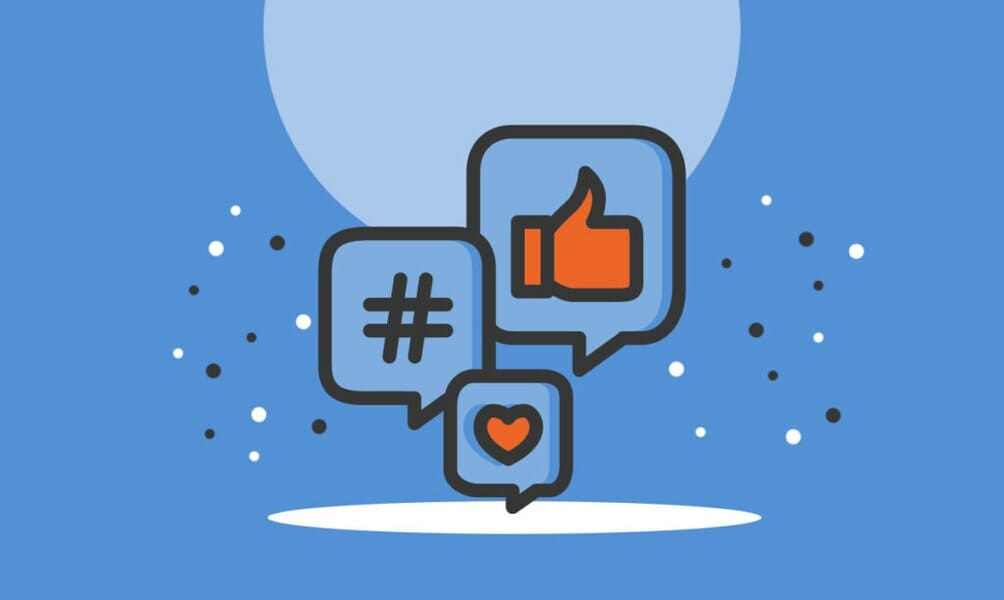 Social media is among the world's fastest-growing industries, with its 20% annual expansion in the last five years expected to increase to stunning 25% annual growth through 2026. By then it will be nearly a trillion dollar industry, which means that now is a great time to get in on the action and ride this wave.
Starting a social media business can be as simple as starting a blog about the media industry on LinkedIn or as complex as creating a fully-fledged Instagram business with lots of people using your content and products. With any social media business, the marketing will be absolutely crucial. The primary goal will be to connect with your target audience on the relevant platform. This means that before you even get started, you should do some research and experimentation to decide which platform and its user profile best fits you and your interests. From there, you'll just need to find your niche to start building a respected brand.
14. Hardware Store
US hardware stores boomed during the pandemic despite the shelter-in-place orders, as many people took the opportunity to undertake DIY home improvement projects. If you're looking for a profitable venture, then consider starting a hardware store. US hardware stores earned more than $60 billion in 2021 and are set to generate nearly $78 billion by 2025.
There are close to 15,000 hardware stores across the country, so it's a good idea to research and determine how you can grab a share of the market. It's also to your advantage to identify your target market and decide on your retail format while you're working on your regulatory requirements. Selecting a location with high foot traffic is a wise choice. As you prepare to launch your business, it's important to implement a creative marketing strategy. Starting a hardware store isn't going to be easy, but you'll good money if you do it right.
15. Exotic Car Rental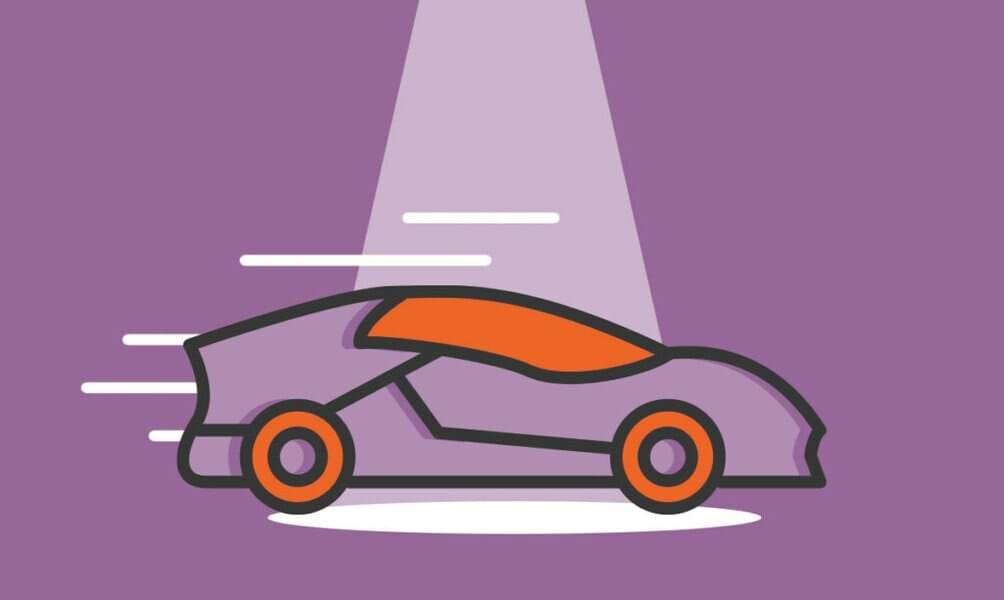 Have you ever wanted to drive a Lamborghini? So have countless other people, which is why the luxury car rental industry is seeing strong growth and expected to expand 60% by 2028. You could start your own exotic car rental business, give customers the drive of their dreams and ride this growth wave to considerable success.
Luxury cars don't come cheap, so you will need to make a significant investment to get started. Even with a conservative estimate of $100,000 per vehicle, if you plan to start with five cars we're talking half a million dollars to get your business going. You'll also need the proper licensing as well as insurance. But once all that's done, you'll just need to market your services to the young and wealthy. From there, the business will basically sell itself — and you could soon be going national.
16. Dating Service
Do you ever feel like playing Cupid? Starting a dating service might be right up your alley. It's a fun way to earn some money and help strangers find their match. Online dating surged in popularity during the pandemic, when many people were forced to stay home. It is expected to continue expanding. The US dating services industry is expected to reach $6 billion in 2022.
A dating service facilitates dates via phone, internet, or in-person. No federal regulations are in place apart from the usual legal requirements for new businesses. Some states, however, regulate dating services to protect consumers and stop people from misrepresenting themselves. It's a good idea to provide your clients some safety tips before they sign up with you so they'll know what to look out for. With the use of smart technology, you can run your business from home and save on overhead costs. Good luck!
17. Restaurant
If you're looking to open a restaurant, you're not alone. Americans love to dine out, which explains the steady increase in the number of full-service restaurants. With the lifting of pandemic restrictions, restaurant sales in the US are expected to return to a pre-pandemic growth path and approach $900 billion in 2022, according to the National Restaurant Association.
Before you can launch your restaurant, you'll need to comply with the licensing and regulatory requirements, find a suitable location, and secure enough funding. It's also important to decide on the concept and theme of your restaurant. Do you prefer casual or fine dining? It's a good idea to identify your target market and come up with a good marketing plan in order to survive in this highly competitive industry.
Once you open, it's important to be prepared for potentially long hours. Always making sure to serve the perfect dish and that your customers enjoy their dining experience can spell the difference for your restaurant.
18. Mug Printing
With a bit of creativity and some business savvy, you can start your own mug printing business. It's a fun and easy-to-start business with a lot of potential. If you're an avid coffee drinker, chances are you own at least one mug. Did you know that six in 10 Americans drink coffee every day? Most Americans also prefer to receive gifts that come from the heart, such as personalized mugs.
A mug printing business requires you to invest in a mug press machine and find a reliable supplier of quality mugs and other supplies. The good news is you can run this type of business from home so you can save on overhead cost. You may invest in a computer and software to create your designs. An option is to download professionally designed templates and edit these to fit your clients' requirements. Your designs can give you a competitive edge so you should do your best.
19. Wellness Center
If you're passionate about health and want to help other people improve their lives, a wellness business might work well for you, and be financially rewarding. As the world emerges from the pandemic, everybody's interested in wellness and the global industry is projected to grow nearly 10% annually to approach $7 trillion by 2025. This presents a serious opportunity to build a business — and a healthier future.
Before you get started, it's a good idea to decide on a niche market. Are you thinking of simply selling health and wellness products? Perhaps you could focus on providing health and wellness services. Would you open a massage or yoga studio? How about a retreat center or treatment spa? Find the answers to your questions as you research more on the subject. Keep in mind that every business is different, so you'll need to tailor any tips to fit your specific situation.
20. Sex Toys Shop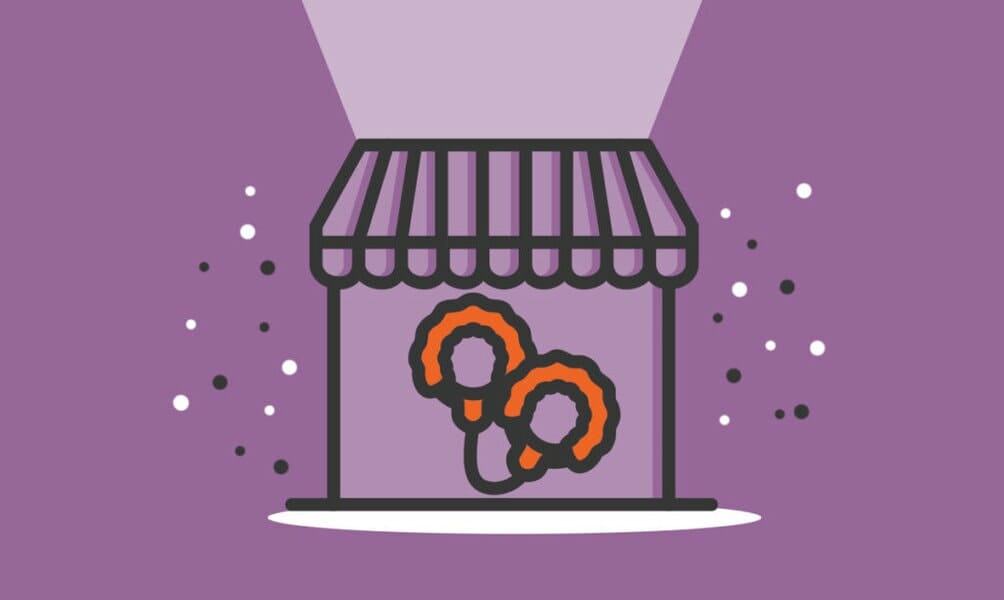 A growing awareness about sexual wellness and increasing acceptance of the LGBTQ community are driving increased demand for sex toys. The US sex toys market, valued at more than $12 billion in 2021, is set to grow steadily through 2026 and account for about a third of the global market. There's a high potential for profit in the industry so you might want to consider starting a sex toy business.
Before you can start selling, you need to comply with local regulations for the setting up of new businesses. You can set up either an online shop or a specialty store. Aside from sex toys for all sexes, segments enjoying an increasing demand are creams and lotions. Manufacturers are also launching sexual selfcare merchandise and technologically sophisticated products. Just make sure the merchandise you carry meets design and safety standards. Once you decide on your business model and identify your target market, it's important to draw up and implement a marketing strategy to promote your business.
21. Digital Marketing Agency
With many people staying at home and working remotely, companies have also gone online and undertaken digital marketing initiatives to keep their target markets engaged. Global digital marketing is booming right now, and expected to more than double to $786 billion by 2026.
If you're looking to start a digital marketing business, there's never been a better time. Just catch up on the latest industry trends and keep in mind that since this is a relatively new industry, there are no concrete guidelines for success. Still, insights into how other companies grew can be helpful. Read and learn everything you can about the sector before uploading your first social media post or your first digital ad. Once you've done that, you should be able to get the hang of digital marketing!
22. Photography
Are you an amateur photographer who loves snapping great images? Photography in the US is an $11 billion industry expected to see steady growth in the coming years, so now would be a great time to stretch your entrepreneurial wings and give it a shot. You could start your photography business from home and give the world beautiful photos while also making a good living.
A crucial step will be finding your photographic niche. There's a wide array of subjects to choose from. You could focus on personal portraits, fashion and culture photography, news and celebrities, or travel, nature and wildlife. Assuming you already have a professional-level camera, you'll just need some great editing software and to build a website showing off your portfolio and listing your prices and services. With a bit of talent and determination, you could be snapping your way to success in no time!
23. Bookkeeping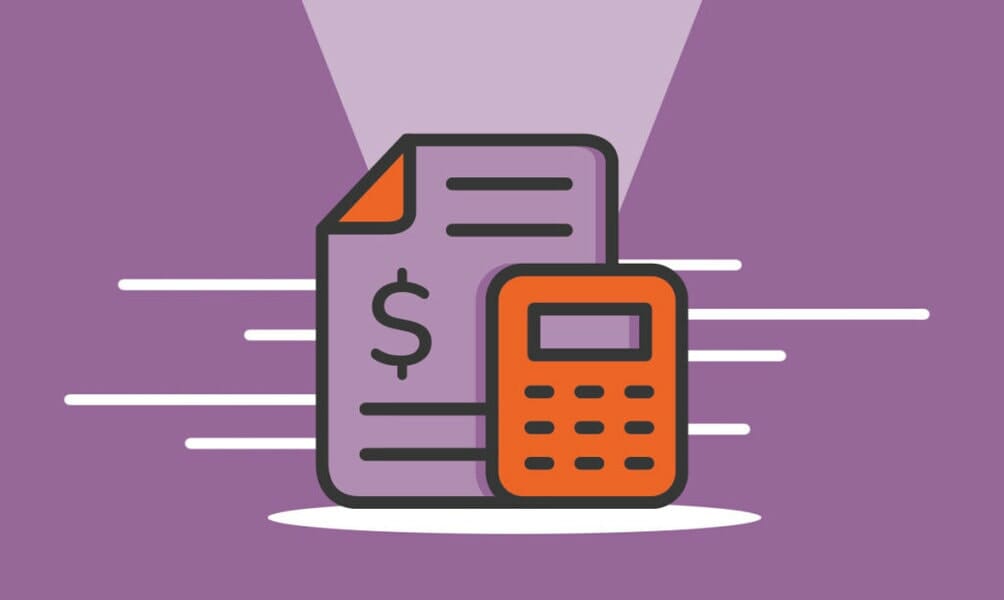 You probably think bookkeepers and accountants do largely the same work, and in some minor areas their jobs do overlap. But for the most part, bookkeepers perform the minute recording of day-to-day financial transactions, while accountants use bookkeepers' data to create financial statements and review a company's financial standing. The work of bookkeepers is, in fact, crucial to financial stability, which is why the US is home to 1.5 million bookkeepers and a growing $55 billion industry.
If you're hard working and good with numbers, you could start your own bookkeeping business and grab a share of that market while helping countless companies keep better track of their financials. What's more, you could work from home to start, and market your services to clients around the world.
Keep in mind that you will need to become a certified bookkeeper, which requires a good deal of training and experience. But once you've cleared that hurdle and begun building a reputation through great service, you'll be well on your way to success.
24. Craft Store
Do you have a creative hobby? If it involves some sort of craft, you might want to consider turning your favorite at-home pastime into a business, and potentially a major revenue stream. With people stuck at home for months on end looking for something creative to do or something interesting to buy, the arts and crafts industry has exploded since the start of the pandemic. In 2020 alone, the revenue of the leading online arts and crafts marketplace Etsy more than doubled, to $1.72 billion. That means right now is a great time to start your own craft business, provided people with wonderful products and ride this wave to prosperity.
You'll be your own boss, working at home at times that are best for you. You'll be able to embrace and express your creativity, producing goods that could be sold around the world. But you will need to decide which products to focus on. This could be anything from crocheted blankets and clay jewelry to embroidered handkerchiefs and knit hats. Whatever you choose, be sure to research what's already out there and offer a unique twist on existing products. Building a strong brand will be key to the success of your craft business.
25. Cyber Security Company
Ensuring cyber security is one of the greatest challenges to our digital transformation. That's why demand for cyber security skills has skyrocketed in recent years. The US cyber security market is worth $60 billion, and the global market is set to grow a whopping 125% by 2026.
If you have white hat hacking skills, then starting a cyber security company might be the perfect career path. White hats, or ethical hackers, thwart cyber attacks in real time. Besides ethical hacking, it's to your advantage to learn computer forensics skills and understand cloud security, blockchain security, internet of things security, and artificial intelligence. Having effective communication skills will also give you an edge.
Before you can launch your company, you should obtain the relevant certifications and make sure your business is legally compliant. With proper training and the latest tools to protect data and computer systems, you can easily become successful in this field.
26. Blog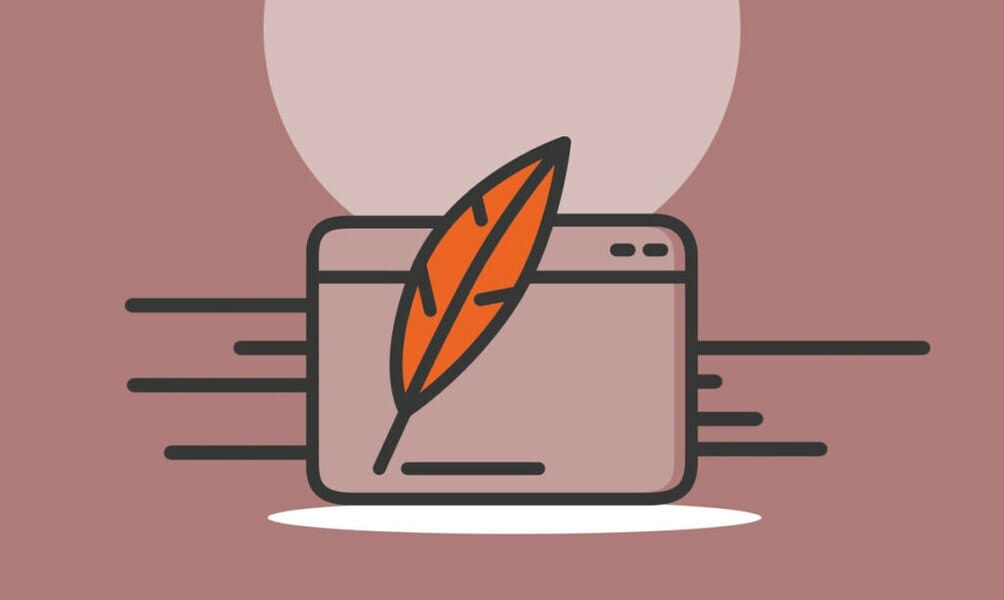 In the podcast era, you might have thought that blogs had gone out of style. You would be wrong. More than 2 million blog posts go online every day, and after years of steady growth, the US is home to about 32 million blogs. Substack, the blog and newsletter platform, recently passed one million subscribers. As a result, there is real opportunity for a bold entrepreneur looking to start a blog business and join this massive market, even part-time.
It requires minimal investment. All you really need is a reliable computer and decent wifi. The major hurdle is coming up with a concept, an objective or mission for your blog business. You might choose generating funds to feed hungry children or delivering crucial news to the people of your city or state. Once you've found your niche, you'll need to reach out across your network, LinkedIn, Facebook, Instagram and beyond, looking for all those who write on related subjects and asking them to get on board. You could offer discounts, incentives, or rewards to sweeten the deal.
Once a couple of accomplished bloggers sign on, the paid advertisements will start rolling in and you'll be on the road to success in the blogging business.
27. Music Production
If you're passionate about music, why not consider starting a music business? Music helped a lot of people shake off the blues and cope with the pandemic. Listening to music helps improve mood, promote relaxation, boost creativity, and more. As millions of people turned to music, the recorded music industry soared to new heights and broke sales records. In the US, the industry earned nearly $15 billion in 2021, its highest annual revenues in history.
Starting a music business can be a fun and rewarding experience, but it's important to determine what kind of music you will focus on. Artists can make money by selling their music, using social media, or creating branded content for clients. But first, you will need to build up an audience. Be creative and think of ways to attract a large following in social media and get them to view your videos. You'll be competing with BTS but with some patience and hard work, it can be done!
Comments