Everything you Need to Start a Business
Your One-stop-shop for Success. Follow Your Dream Today!
Subscribe Now
We are Featured in


















Starting a Business
Starting a business can require a lot of work, time and money. Find out where to begin and how to achieve success. Scroll down to learn about each step.
Most Profitable Industries
Accounting and bookkeeping
Real estate and leasing
Property management
Property appraisal
Legal services
Healthcare services
Coaching and consulting
Warehousing and storage
Fastest Growing Industries
Residential remodeling
Home healthcare
Wedding-related businesses
Online learning
Food delivery
Virtual fitness
Online writing and editing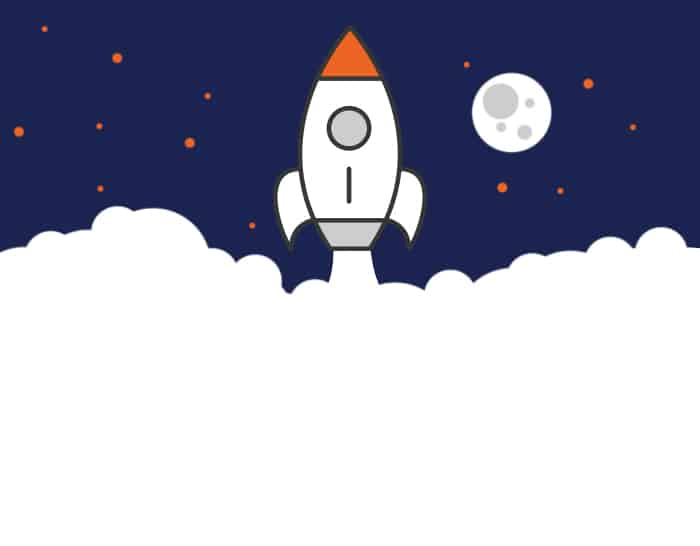 Businesses Started in the US this Year
How to Start a Business in 13 Steps
1 Choose a Business Idea
2 Choose Your Business Location
3 Hone Your Business Idea
4 Brainstorm a Business Name
5 Create a Business Plan
6 Register Your Business
7 Register for Taxes
8 Fund Your Business
9 Apply for Business Licenses/Permits
10 Open a Business Bank Account
11 Get Business Insurance
12 Prepare to Launch
13 Build Your Team
1

Choose a Business Idea

The first step to starting any business is choosing a business idea. When selecting the right idea, focus on your experience and skills. Moreover, look for a problem that needs to be solved in the market.
2

Choose Your Business Location

If you're starting a business that needs a storefront or production facility, consider what you need for that location to be successful. Many businesses can be run from home, particularly online businesses.
3

Hone Your Business Idea

When you have decided the business idea that you want to pursue, it's a good idea to hone your concept in preparation to enter a competitive market.
4

Brainstorm a Business Name

To help gear you for success, we've compiled this 13-step guide that has all you need to help you get your foot at the door. Are you ready to take the first step? Let's get started.
5

Create a Business Plan

Every business needs a plan. This will function as a guidebook to take your startup through the launch process and maintain focus on your key goals.
6

Register Your Business

Of all the choices you make when starting a business, one of the most important is the type of legal structure. Most businesses register an LLC, corporation, partnership, or nonprofit corporation.
7

Register for Taxes

Any entity that conducts business may be required to register for one or more tax specific identification numbers, permits, and/or licenses. The final step before you're able to pay taxes is getting an Employer Identification Number (EIN).
8

Fund Your Business

Securing financing is your next step and there are plenty of ways to raise capital: bank loans, SBA-guaranteed loans, venture capital, crowdfunding, online lenders, and others.
9

Apply for Business Licenses/Permits

Most small businesses need a combination of licenses and permits from both federal and state agencies.
10

Open a Business Bank Account

Business bank accounts help you manage your business finances in a professional manner and separate those funds from your personal finances.
11

Get Business Insurance

Businesses need business insurance because it helps cover the costs associated with property damage and liability claims.
12

Prepare to Launch

The moment that you have been waiting for: launching a new business. In this phase you can start with marketing activities and focus on things like USPs (unique selling propositions).
13

Build Your Team

Building a team takes time and patience, plus the ability to recognize a good organizational fit. You'll have to shape your employees into a winning team.
+ Read more
Free Business Tools
Grow your business with our free online business tools. Discover the tools to create a brandable business name or generate custom design logo.
Business Ideas
If you want to become an entrepreneur, you need an inspiration. Step by Step Business covers more than 350 small business ideas with detailed step-by-step guides. Explore different industries below.
Start an LLC
LLC is one of the most common business structures. An LLC can offer your business liability protection as well as other benefits. Here's a step-by-step guide of what you can expect during the process.
Form an LLC
50-State Guide to Forming an LLC
To find out the requirements for forming an LLC in your state, choose your state from the list below. You will find all the specifics and information you need and other resources you need to form an LLC in your state.
LLC Formation Services
If you decide to hire a service to help you set up your LLC, here are some popular LLC formation services that can help you.
Best LLC Formation Services
About Us
Our mission is to educate our readers to make smart, informed business decisions and achieve their business goals.
Step by Step Business was founded by Daniel Javor. Daniel is a serial entrepreneur who has acquired, managed, and scaled dozens of online businesses over the past decade.
Step by Step Business has a team of professionals with diverse experience and knowledge, dedicated to expanding the entrepreneurial community by providing the best information and resources available.
We understand that small businesses are the backbone of our economy and seek to support their formation by providing:
The most accurate, comprehensive, and popular online source for anybody looking to start and develop their own business
Industry insight and expertise to put you on the path to success
Simple step-by-step guidance through the business formation process