How to Check if a Business Name is Taken
Written by: Carolyn Young
Carolyn Young is a business writer who focuses on entrepreneurial concepts and the business formation. She has over 25 years of experience in business roles, and has authored several entrepreneurship textbooks.
Edited by: David Lepeska
David has been writing and learning about business, finance and globalization for a quarter-century, starting with a small New York consulting firm in the 1990s.
Published on January 24, 2022
Updated on October 2, 2023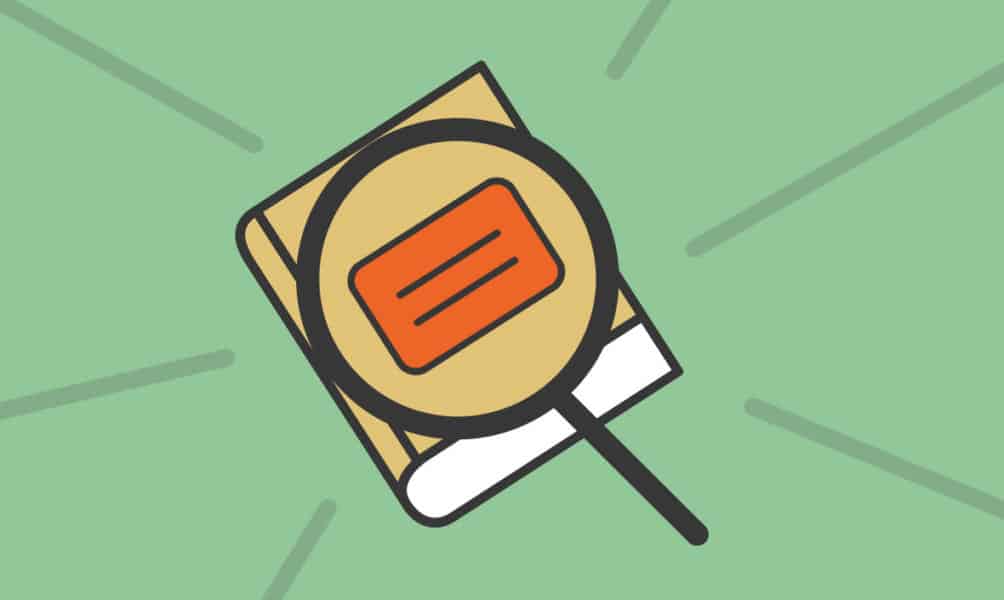 Choosing a name for your business is an important step in starting your company. It's the first impression that people will have of your company and should reflect your brand. If you've chosen a name, the first thing you should do is make sure that the name is already taken. There are several steps to this process.
How to Make Sure Your Proposed Business Name is Available
First, check your state's website and do a business name search. This is usually on the secretary of state's website, or another agency that registers businesses in your state. Type in the name, and try variations of the name as well, to see if there are any names that might be too similar to yours.
Check your state's name regulations to make sure that your business name is in compliance with the rules regarding business naming in your state.
Visit the website of the US Patent and Trademark Office to make sure the name is not already trademarked. Note that if you find that your name is not taken, it's a good idea to trademark it. That will protect your name in the entire US. Registering your business with your state government only protects the name in your state.
Check the availability of related domain names using our Domain Name Search tool. Using ".com" or ".org" sharply increases credibility, so it's best to focus on these.
Do a simple Google search for the name to see if there are businesses anywhere that have the name or names that are similar. If another business does have the name, you can use it if it's not trademarked or registered in your state. But you might want to reconsider your name to avoid any confusion between your company and the other company. Also, if the name is registered in another state and you start doing business in that state, you won't be able to use your business name in that state.
Reserve your business name on your state's website. Nearly all states have a Name Reservation Request form you can fill out online. Keep in mind, this is not the same as registering your business. You're simply reserving the name so no one else can take it before you register your business. If you're ready, go ahead and register your LLC instead of reserving the name.
How to Choose a Business Name
Your business name is your business identity, so choose one that encapsulates your objectives, services, and mission in just a few words. You probably want a name that's short and easy to remember, since much of your business, and your initial business in particular, will come from word-of-mouth referrals.
Here are some ideas for brainstorming your business name:
Short, unique, and catchy names tend to stand out
Names that are easy to say and spell tend to do better
Name should be relevant to your product or service offerings
Ask around — family, friends, colleagues, social media — for suggestions
Include keywords that relate to your business to boost SEO
Name should allow for expansion, for ex: "Jim's Bakery" over "Jim's Cookies"
Avoid location-based names that might hinder future expansion
Use online tools like the Step by Step Business Name Generator. Just type in a few keywords and hit "generate" and you'll have dozens of suggestions at your fingertips.
Using a DBA
If after you have named your business, you realize you'd like to do business under a different name, don't stress! All you need to do is register a DBA, or "doing business as". Simply put, a DBA is a name registered for a company to do business under that is not its legal business name. For example, you may have a business called "Smith Enterprises LLC", but you do business under the name of "Smith's T-Shirts". A DBA name is also sometimes called a fictitious name or a trade name.
Go ahead and register your DBA name with your secretary of state.
Benefits of a DBA
Many companies choose to use a DBA because it provides benefits to the business.
You can choose any name and build your brand. Most DBAs are filed by sole proprietorships so that they can do business under a name that is different from the owner's or to brand all of their product lines. "Smith Enterprises LLC" might have multiple DBAs such as "Smith's T-Shirts" and "Smith's Shoes".
Your bank accounts can have your business name. If you have a registered DBA name for your business entity, customers or others can make payments to your DBA name. This means that you can keep your business finances for each of your DBAs separate for accounting purposes
You can scale your business. You can have DBAs for any business that you want to operate under your business entity, so you can grow and diversify with names that identify each part of your business.
What a DBA Does Not Do
A DBA is not a business structure and gives you none of the benefits and protections of an LLC or corporation.
A DBA does not protect your name, generally, from being used by other companies. If you have an LLC or corporation, no one else in your state can use your business name. The only way to protect your name throughout the country, however, is to trademark your name.
How to File a DBA Name
Filing requirements for a DBA vary by state, county, and city, and also by business structure. Check with government offices in your area to find out what and where you need to file. Fees generally do not exceed $100. You can most often file to register your name online.
In some states, you may have to place an ad in a local newspaper to announce your intention to use the name and run the ad for a certain period of time. This is to fulfill public notice requirements in those states. You should search online to make sure the name you've chosen isn't already being used. Your state's website is a good place to start.
If your business entity operates under a name that is not your registered business name and has not filed a DBA, you can face significant fines.
In some states, you may have to periodically renew your name registration. Make sure you stay on top of these deadlines to ensure you're operating legally.
In Closing
It's important to perform due diligence and check all possible sources to make sure that your new business name is not already taken. If you choose a name that is already registered in your state, your business registration will be denied. If you choose a name that is trademarked, you could be subject to legal action later.
It's also important not to choose a name that could be confused with the name of another company, so let Google be your final guide once all other hurdles have been cleared. Then reserve your name and get ready to register your business, whether as an LLC, a corporation, or another entity type.
Comments
How to Check if a Business Name is Taken
How to Make Sure Your Proposed Business Name is Available
How to Choose a Business Name
Using a DBA
Benefits of a DBA
What a DBA Does Not Do
How to File a DBA Name
In Closing
Subscribe to Our Newsletter
Join our exclusive community! Subscribe to our newsletter
and gain insider access to cutting-edge business insights and trends.
Thank you for subscribing! We can't wait to share our latest news and updates with you. Get ready for exciting content in your inbox.