How to Trademark a Business Name
Written by: Esther Strauss
Esther is a business strategist with over 20 years of experience as an entrepreneur, executive, educator, and management advisor.
Edited by: David Lepeska
David has been writing and learning about business, finance and globalization for a quarter-century, starting with a small New York consulting firm in the 1990s.
Published on September 28, 2021
Updated on April 26, 2023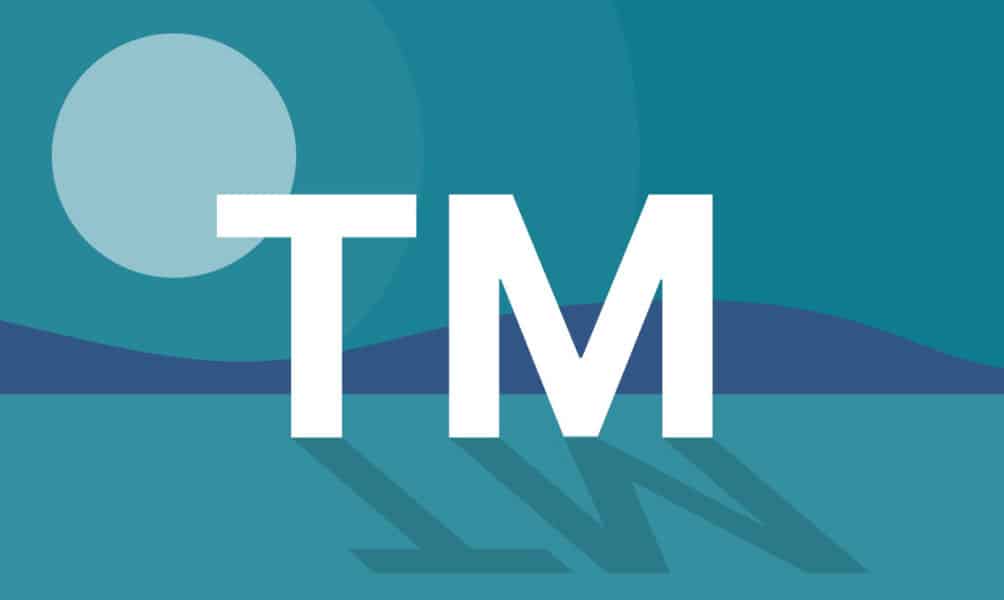 Consumers often make choices based on the appeal of the company's name, rather than the value of the business's products and services. If you've hit on a fantastic business name but then fail to complete the formalities of trademarking it, you may not be able to keep it. If you're able to trademark the name in a timely manner, on the other hand, your business will enjoy a meaningful competitive advantage.
The nightmare scenario of a competing business trademarking your name to steal your market share is certainly within the realm of possibility. Let's take a quick look at how you can avoid this sort of challenge.
1. Choose the Name Before Doing Anything Else
You must choose the name or mark you have in mind before attempting to trademark it. Think long and hard about the exact format of the name as it will be presented to the public, including, but not limited to, the following components:
Specific wording
Design mark or logo
Font style, size and design
Of course, the crucial element is that the trademark is distinct enough to be differentiated from all other trademarks that have already been approved for use. This means that it's important to avoid being merely descriptive, suggestive, or arbitrary.
For instance, you probably wouldn't be able to trademark "Strawberry-flavored ice" as it's purely descriptive. But you might be able to trademark "Strawberry Ice", as it's more specific. Do not move forward with the name or mark you have in mind until you are confident it stands a good chance of being approved.
The services and products associated with the name are strictly up to you so be sure to identify them with crystal clarity. Your top value offering should be covered. Services and goods that are less important will not be covered, meaning others can use them.
So it's wise not to invest your limited time and money attempting to trademark a name if your business is just getting off the ground. It might make more sense to wait until you have defined your primary value offering and create your trademark at that point.
If you have any questions or concerns about trademarking a potential name, lean on an experienced trademark attorney for legal advice.
2. Sleuth for Existing Trademarks
The US Patent and Trademark Office has an easy-to-use Trademark Electronic Search System, commonly abbreviated to TESS. Use this search system to pinpoint trademarks similar to the one you have in mind.
Do not apply for the trademark you have in mind until you're absolutely certain your mark won't be confused with one that already exists within the system. If the name is too similar, the patent office will deny your application.
Invest some time searching for variations of the name you plan to trademark to reduce the chance of clashing with another trademarked name. For instance, "Joe's Kayak Leasing" and "Joe's Kayak Store" are different enough to allow for trademarking, but similar enough to confuse clients and possibly provide legal footing for a lawsuit.
3. Find the Appropriate Application Form
The first component of the trademarking process is to surf over to the US Patent and Trademark Office website. Here, you will find an application form, part of the Trademark Electronic Application System (TEAS). You should be able to complete this application relatively quickly and easily. However, the trademarking process is likely to take at least a month or two.
4. Complete the Application
Your trademark application will require your focus, energy and time. Dedicate a morning or afternoon to the application and you will be able to thoroughly complete each section to submit it in full confidence.
If in doubt, you may want to hire a trademark attorney. It's imperative that you're 100% certain the name you have in mind has not already been taken or is too similar to another trademarked name.
The application requires the name and contact information of the entity filing to secure the trademark as well as personal details. Those living or working outside the US will need a trademark attorney's services to complete the application.
The trademark application also requires that you list the product(s) and/or service(s) that the name is to cover. Use descriptive words to detail each product/service the name applies to. Even the class the product/service falls into should be described, and can be found on the patent office's website. The trademark can be registered in more than one class, for which there will be added costs.
Of course, the trademark application requires the name you hope to trademark. The simplest form of trademark is the standard character mark, also known as a word mark. This trademark includes only the words, letters and numbers of the business name, with no design element and no claim to any font, style, size, or color.
The other main option is a design mark, also known as a logo trademark, which includes specifics about the layout, the business name, as well as the font style, font size, color, other design elements and even a business image and logo. This allows for much greater specificity and ensures your company trademarks not only the name but also a wide variety of style and appearance concerns.
However, if you choose to register a design mark, the trademark will strictly protect that specific depiction of the name. It will not protect your business from any company that uses a similar name but different mark.
5. File Your Trademark Application
Filing the trademark application is not an intimidating or demanding process. You can file the application without the assistance of a trademark attorney. However, an attorney will expedite this process and provide potentially invaluable legal advice.
The trademark application can be filed with the TEAS system mentioned above. There is also a TEAS Plus system that provides a low-cost filing option. However, eligibility for the TEAS Plus system is limited.
Only those who use a Trademark ID manual standard description for the product or service qualify to use the TEAS Plus system. Those who write a description on their own are required to use the regular TEAS application.
What Happens After the Trademark Name Application Is Filed?
Once you've filed your trademark application, you'll receive a filing receipt with a serial number. This number will come in handy when referencing the application, so be sure to make a copy of it and store in your files, or just snap a photo with your phone.
A trademark application filed with the USPTO triggers an application to a federal government patent lawyer, who reviews the application and issues a response to the applicant. If the lawyer determines there are problems with the application, he or she will likely issue a letter referred to as an "office action."
Most trademark applicants have upwards of six months to provide a response to the issues highlighted in the office action letter. If you fail to respond within the designated window, the application will expire, meaning it will be rejected.
Alternatively, if the USPTO approves the application, it will publish your trademark. This publication occurs in a web-based journal that provides the general public with easy access to all trademarked names to prevent duplicate or similar trademarks.
Recognize the Potential for Trademark Opposition
Last but not least, there is always the risk that another party opposes the approval of your trademark application. If this happens with your trademark, it's in your interest to hire a trademark attorney for your legal defense. However, if no such opposition is raised, the USPTO will publish the trademark within three months or less.
Comments
How to Trademark a Business Name
Choose the Name Before Doing Anything Else
Sleuth for Existing Trademarks
Find the Appropriate Application Form
Complete the Application
File Your Trademark Application
What Happens After the Trademark Name Application Is Filed?
Recognize the Potential for Trademark Opposition
Subscribe to Our Newsletter
Join our exclusive community! Subscribe to our newsletter
and gain insider access to cutting-edge business insights and trends.
Thank you for subscribing! We can't wait to share our latest news and updates with you. Get ready for exciting content in your inbox.