How to Register a Business Name
Written by: Carolyn Young
Carolyn Young is a business writer who focuses on entrepreneurial concepts and the business formation. She has over 25 years of experience in business roles, and has authored several entrepreneurship textbooks.
Edited by: David Lepeska
David has been writing and learning about business, finance and globalization for a quarter-century, starting with a small New York consulting firm in the 1990s.
Updated on April 26, 2023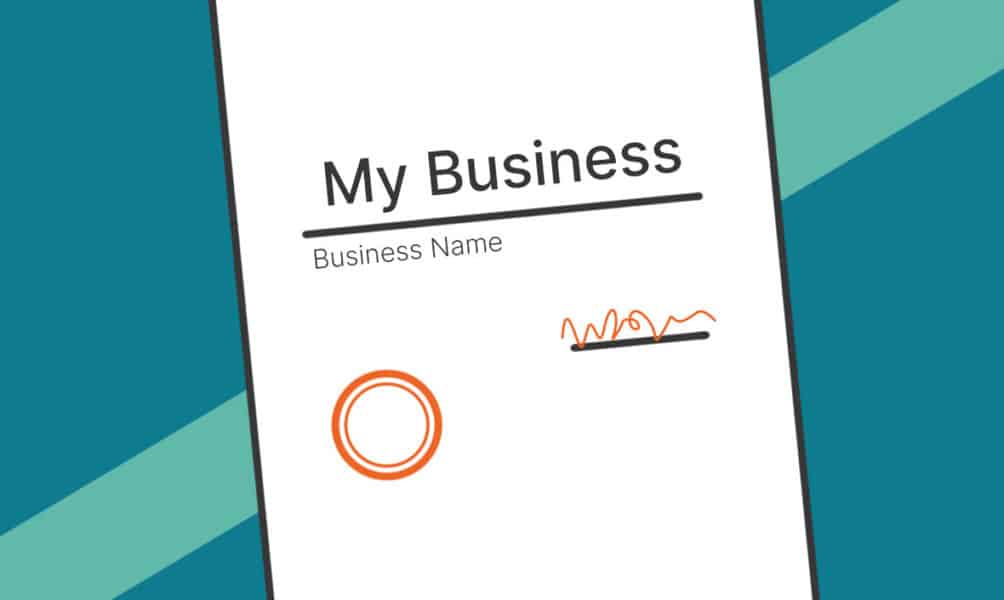 How to Register a Business Name
Choosing a Business Name
Find Out if the Name Is Available
Rules Based on your Entity Type
Steps to Register a Business Name
In Conclusion
The name of the business is a critical element for any company, especially a new startup. The name should be uncomplicated, reflect your products and services, convey your brand, and be memorable.
When you finally find that perfect name for your business, you need to first make sure you're legally able to use it, then make sure no one else can. This handy guide walks you through the required steps.
Choosing a Business Name
Your business name is your business identity, so choose one that encapsulates your objectives, services, and mission in just a few words. You probably want a name that's short and easy to remember, since much of your business, and your initial business in particular, will come from word-of-mouth referrals.
Here are some ideas for brainstorming your business name:
Short, unique, and catchy names tend to stand out
Names that are easy to say and spell tend to do better
The name should be relevant to your product or service offerings
Ask around — family, friends, colleagues, social media — for suggestions
Including keywords, such as "meats" for a butcher, boosts SEO
Choose a name that allows for expansion: "Jim's Bakery" over "Jim's Cookies"
Avoid location-based names that might hinder future expansion
Use online tools like the Step by Step business name generator
Find Out if the Name Is Available
Once you have settled on your favored business name, do a business name search in your state to make sure it's not already been registered by another business. This is a necessary step, because if you register a name that is already taken, your registration application will be rejected and you'll need to start over.
Also, you need to confirm the name's availability before you form an LLC or corporation or file to register a "doing business as" (DBA) name. If you have a sole proprietorship, your business name must be your personal name unless you register a DBA name.
You should also do a domain name search to make sure you'll be able to use your preferred business name for your website. Using ".com" or ".org" sharply increases credibility, so it's best to focus on these. This will also tell you if someone else is using your business name in another state. If you plan to expand your business to other locations, you will need to register your name in multiple states in order to protect it.
Next, visit the US Patent and Trademark Office to make sure your business name has not been trademarked in a state other than your own. If it has been, you're not allowed to use the name.
Finally, you may want to search the web to make sure no company outside the US is using your name or something similar. If you find, for example, a company in Canada with the same name that is large and growing fast, you may want to choose something else. If that company expands to the United States, it could cause confusion and hurt your brand.
Rules Based on your Entity Type
Naming rules vary depending on whether you have a sole proprietorship, LLC, C-Corp, or a partnership.
Sole Proprietorship
If you have a sole proprietorship your business name must be your personal name. To use another name, you must register a DBA.
LLC
If you form an LLC, you must use "LLC", "limited liability" or "limited liability corporation" in your business name. You can file for a DBA to do business without the "LLC" in the business' name, but your LLC must still be registered under your name with "LLC" in it. Your name cannot be confused with a government agency, or make you appear as though someone in your company has a particular license if no one does.
C-Corp
With a C-Corp, you must use "corporation" in your name, or "corp.", "inc.", or "incorporated." The other rules for an LLC also apply to a C-Corp.
Partnership
Unless a DBA is filed, partnerships must contain at least the surnames of all of the partners. This is why the names of so many law firms are simply a series of last names, like Kirkland & Ellis, or Gibson, Dunn & Crutcher.
Steps to Register a Business Name
The steps required to register a business name vary by state, so check with your state for specific requirements.
If you have not yet formed your LLC or corporation, you can file a name reservation to make sure no one takes your name in the meantime. But in most states it is not required.
When you form your LL, your name is registered. Forming an LLC is a simple process, and usually costs about $200. If you want to do business under a different name or names other than your LLC name, you must register a DBA. You may do this if you want to operate under different business names for a different product, or product type.
The same applies if you are forming a corporation. Your name is registered when you form your corporation, and you can choose to register a DBA. Forming a corporation is more complex and expensive than forming an LLC.
Filing a DBA can usually be done through your state's website. You can file for as many DBAs as you wish, but it's best to keep things simple.
It is important to remember that your name registration only protects your name in your state. If you want to do business in other states, you must register your business name in each state. To protect your business name across the entire country, you need to trademark your name with the US Trademark and Patent Office. If your name is trademarked and any other company in the United States uses your name, you have legal recourse.
In Conclusion
Your name is extremely valuable, so choose wisely and be sure to protect it by taking the required legal steps.
Your research to make sure that your name is not already in use, particularly the trademark search, is extremely important. If you use a trademarked name, you could face a lawsuit and the closure of your business. So take the necessary steps and don't let an avoidable error undermine your entrepreneurial dream.
Comments