How to Change an LLC Name
Written by: Carolyn Young
Carolyn Young is a business writer who focuses on entrepreneurial concepts and the business formation. She has over 25 years of experience in business roles, and has authored several entrepreneurship textbooks.
Edited by: David Lepeska
David has been writing and learning about business, finance and globalization for a quarter-century, starting with a small New York consulting firm in the 1990s.
Updated on April 29, 2023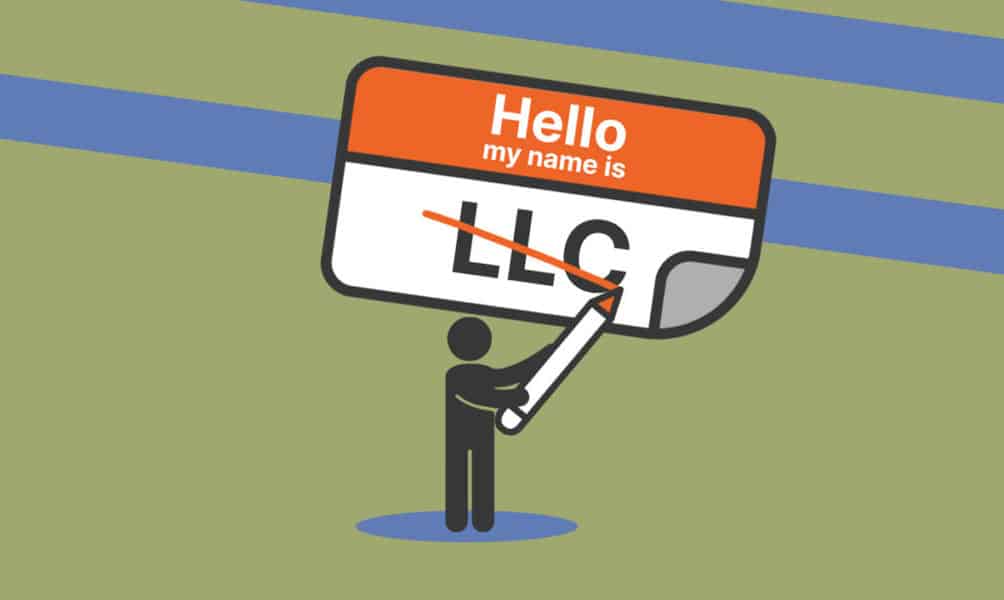 How to Change an LLC Name
Making a Correction
Filing a "DBA"
Steps to Change the Name of Your LLC
Why Rebrand?
Update Your Marketing
In Closing
At some point in the course of your business journey, you may decide to change your business name. It could be due to a change in your type of business, in the partners running the business, or a matter of branding. You may even just have made an error in the original paperwork that you need to correct. Whatever the reason, you need to follow certain steps to change the name of your LLC.
Making a Correction
If you made an error on your original paperwork regarding your name, correcting it is usually fairly simple. Most states have a Statement of Correction form for you to fill out. The information that needs to be included on that form will probably include:
The LLC's current, incorrect name
The name of the document being corrected, i.e. the Articles of Organization
The date of original filing
Which parts were incorrect and why
The correction being requested
The Statement then needs to be signed by whoever is authorized to sign documents for the company and submitted to the state with the filing fee.
Filing a "DBA"
If you changed your business type or you are rebranding, you may want to consider filing a DBA rather than changing the official name of your LLC. "DBA" stands for "doing business as." Simply put, it's a name the company plans to do business under that is not its legal name. For example, you may have an LLC called "Smith Enterprises", but you do business under the name "Smith's T-Shirts".
A DBA is not a business structure, merely a registered name for the business. If you want to operate your business under its legal name, you do not need a DBA but will need to change your LLC name. If you are expanding your business into a new type of business, you may choose to have a DBA for your new line of business. A single LLC can have multiple DBAs.
If you are rebranding or just want to do business under another name, a DBA may be the best option. It's easy to do and achieves your goal.
Steps to Change the Name of Your LLC
If you still want to change your LLC name, there are several steps to take:
Refer to your operating agreement. It may specify certain things you need to do to change the name, such as hold a vote of the owners, also known as members.
Check with your state to make sure the new name is available. You should also visit the website of the US Patent and Trademark Office to make sure they are available and check the availability of related domains at a web cataloging with our Domain Name Search tool.
NOTE: When you choose your new name, make sure that it fits into your brand strategy. It's a good idea to build your strategy before choosing your new name.
Draft and approve a resolution to change the LLC name.
Amend your Articles of Organization. Most states have Articles of Amendment that you'll need to file. This is often required within 30 days of approving your resolution to change the LLC name. Each state has its own rules, forms, and fees. Most state fees are around $50, but some are significantly lower or higher.
Update your operating agreement with the new name.
Inform any agencies with which you have licenses and permits of the name change.
Notify your state tax office and the IRS of the name change.
Update your bank accounts and contracts with the new name. This includes vendor contracts, insurance policies, leases, client contracts, and credit cards.
Why Rebrand?
If you want to change your business name because you want to rebrand your company, you need to be certain of this change, as rebranding can lead to lost credibility and fewer customers.
Rebranding involves more than just changing your name – it means changing your business's image and reputation. It must be done carefully in order to keep existing customers while still attracting new ones.
Reasons to rebrand may include:
New products that significantly alter brand promise
Merger or acquisition
Targeting a new demographic or focusing on a new location
Looking to rebuild image after damage to previous brand
Outdated image, needs a refresh
Update Your Marketing
Whether you change your LLC name or begin using a DBA, you need to update your marketing. This begins with your brand strategy. First, determine how you are going to communicate your new brand identity to customers, not just your new name. Your marketing must reflect your new brand image.
A crucial step is to communicate your new name and brand to your current customers and prospective clients and investors, as well as to your company's owners, board, executives, and staff. You should do this in multiple ways, including:
Announcements on website and social media
Blog post and press release detailing new name and brand
Emails to customers and prospective clients and investors
Promotional cards and brochures to distribute at industry events
Putting your new image out there in multiple ways will help customers and potential customers continue to recognize your business yet remember your new name and brand.
In Closing
Your brand begins with your name, so changing the name of your LLC or your business is a big step. Ownership should weigh the pros and cons first to determine whether it's the right decision, then build a branding strategy before settling on a new name. Changing your business name is not difficult, but you need to carefully consider your options and outline your strategy first. You don't want to regret the decision and be forced to backpedal. If you do choose a new name, be sure to launch with great marketing, and you'll be on your way to a successful new brand!