Back to Business Ideas Categories
18 Pet Business Ideas for Animal Lovers
Written by: Esther Strauss
Esther is a business strategist with over 20 years of experience as an entrepreneur, executive, educator, and management advisor.
Edited by: David Lepeska
David has been writing and learning about business, finance and globalization for a quarter-century, starting with a small New York consulting firm in the 1990s.
Published on July 14, 2022
Updated on October 2, 2023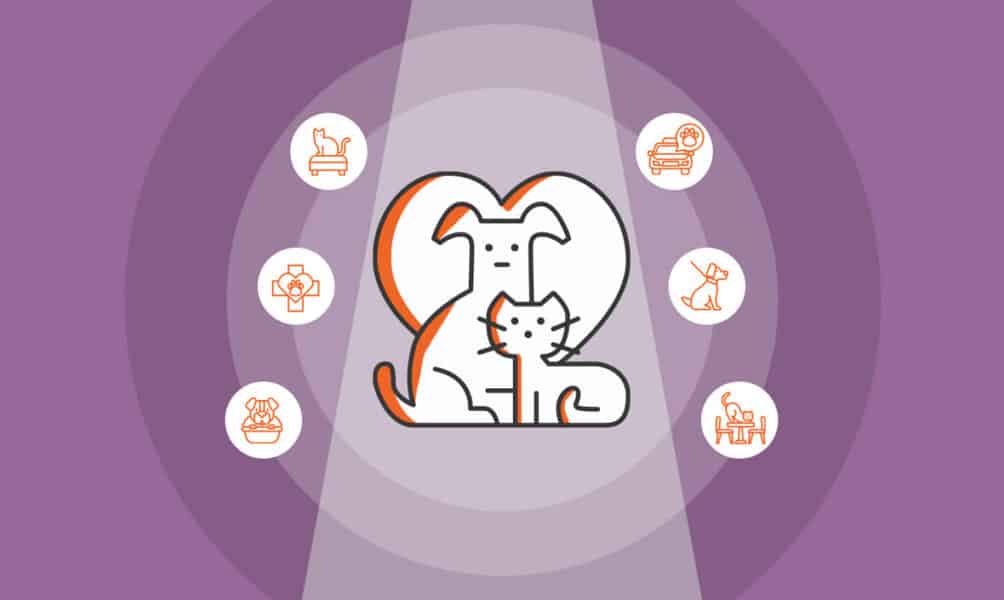 Americans are spending more on pet care and products as the pet humanization trend, which treats pets as family members, takes root. Annually, an owner spends around $1,500 for a pet dog.
If you love animals and are looking for a side hustle to fund your pet expenses, you can actually make money from pet-related businesses like pet sitting or establishing a dog daycare. You might also want to consider opening a pet store. Take a look at some of the pet business ideas that we've gathered and see if something is right for you.
1. Dog Walking
Would you believe that dog walking is a billion-dollar industry in the US? It's true, and the pandemic deserves some of the credit, because so many people stuck at home for months on end needed company and decided to get themselves a dog. All those dogs, of course, need to be walked, which means demand for dog walking services is strong and on the rise. If you love dogs, you could start your own dog walk business and help people care for their pets while making a good living, getting some exercise and enjoying yourself! It's a win-win-win.
Of course, it's not as easy as giving a dog a bone. You will most likely need to register with your local health department and get insurance, to help you in the event of any accidents or incidents. But beyond that, you'll just need to offer your services on social media and online platforms like Rover.com and deliver excellent dog walking services to your first few clients. Once you establish a brand and start getting referrals, you might find yourself with too many dogs, and too little time!
2. Dog Daycare
Dogs get lonely and bored too. That's why many pet owners opt for dog daycare services instead of leaving their dogs alone at home. At a dog daycare, dogs are able to stay physically active and mentally stimulated. If you love dogs, starting a dog daycare business can be a fun and profitable business for you. The dog daycare industry in the US is worth more than $4 billion a year and still growing.
You can start by converting an idle space in your home into a dog daycare center. Besides registering your business, it's to your advantage to research the market and find out what services other dog daycares are offering. Most dog daycare businesses also provide grooming services while some offer veterinary services. It's important to be innovative and come up with unique offerings like interactive activities and outdoor pet runs to set your business apart. Once you implement your marketing plan, your dog daycare business is expected to get off the ground.
3. Dog Grooming
Most dog lovers call themselves fur parents and regard their pet dogs as their children. This pet humanization trend is driving rapid growth in the pet care industry. If you love dogs and are looking to tap into this lucrative market, then consider starting a dog grooming business.
Dog grooming is part of the pet grooming and boarding industry, which is valued at almost $9 billion in the US in 2022. The market grew steadily, although marginally, in the pre-pandemic years and surged when more people adopted pets to cope with the pandemic lockdowns.
Before you launch your business, it's important to learn dog grooming skills, such as cleaning, styling, and identifying any potential health issues. You can take a dog grooming course, which often comes with an apprenticeship program. When you're ready, you can start running your business from home to keep your startup costs to a minimum. But it's to your advantage to come up with a creative marketing strategy and set aside funds to implement this in order to find clients. Good luck!
4. Dog Breeding
Puppies are undeniably cute, and with hard work, preparation and planning, you could be breeding dogs and enjoying endless quality time with cute and cuddly pups. Many people are very particularly about their pets, and willing to spend hundreds of dollars on the right dog. That's why dog breeding is a $2 billion industry, which highlights the opportunity in this market.
If you're thinking of starting a dog breeding business, there are a few things to consider first. First, if you don't have adequate space in your home, you'll need to rent out a space, preferably with room to run for the canines. Next, you should decide which breed to focus on — Labradors, Golden Retrievers, French Bulldogs and German Shepherds are among the most popular, while ChowChows and Rottweilers are among the most expensive.
The next step is to create an attractive website, and don't forget to include great photos of your dogs, which you should also share on social media sites like Instagram or Facebook. Few will be able to resist.
5. Dog Kennel
Do you love dogs and have lots of space in your yard? If so, you might think about starting a dog kennel business. Dog kennels are an $8 billion US industry these days, and the kennels themselves are often like pet hotels, with additional services including regular exercise, grooming, training, and more. Maybe it's time to turn your backyard into a kennel and transform your passion for animals into a profitable business.
If you're to do it at home, you can still open a kennel. You'll just need to find a good space nearby, one that's far enough from residences that they don't deal with the noise and smell. You'll likely need to invest a good amount of money to build the kennel itself. Next, you should reach out to dog owners in your area and ask for their thoughts about local kennels, and what services they're missing. You might be able to find a market gap you could fill and quickly gain a bunch of reliable customers. But keep in mind, you'll need to make sure their doggies love you too!
6. Animal Rescue
If you're an animal lover who rescues every stray fur baby on the road, it might be time for you to consider making a career out of your passion. The animal rescue shelters industry in the US is valued at more than $3 billion and still growing. The industry was among the gainers at the start of the COVID-19 pandemic as more than 12 million US households adopted pets for companionship during the lockdowns. With the pandemic waning, many of these US households are expected to return their pets to shelters.
Animal rescue shelters are usually run by volunteers and non-profit organizations. But this doesn't mean you can't establish a small business for profit. You'll just have to decide on a niche and the kind of services that you will offer to make sure you'd be left with a positive cash flow. Take a look at government regulations, too, and comply with these before you open your shelter.
7. Dog Treat Business
When you think of starting a business, doggie treats are probably not the first thing that comes to mind. But the petcare industry has boomed in recent years, with specialized foods leading the way as pet owners become increasingly concerned about pet health. You could start your own dog treat business and make a good living while putting smiles on the faces of people and pets everywhere.
Of course, you'll need to decide what kind of treats you'll make, the key ingredients, and your pricing structure. To get started, you could research popular dog treat brands and see what they've been doing lately. Once you know the outlines of your business, start making trial batches in your kitchen and test them out with dog owners in your era. Their feedback will help shape your product so that once it hits the market, every doggie will want some!
8. Reptile Breeding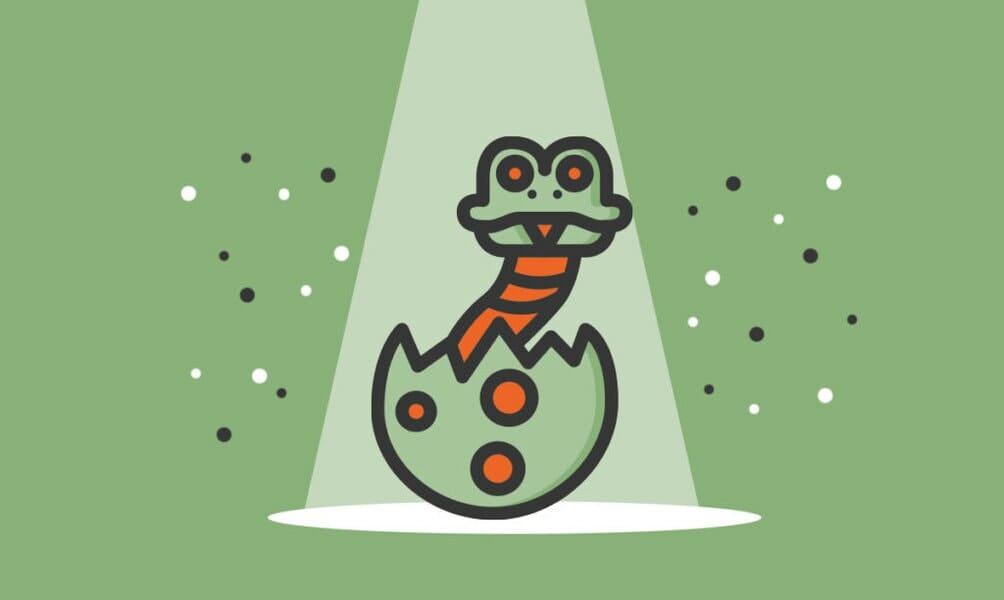 Most people like to keep cats and dogs as pets, but there is a growing number who prefer to take care of snakes, geckos, turtles and other reptiles. If you're thinking about cashing in on this growing market, why not consider starting a reptile business? Sales of food and non-food supplies for reptiles are projected to grow to $650 million in the US by 2024 as the trend to adopt reptiles as pets persists.
Before you can open your reptile shop, you need to comply with some laws and regulations. Some states require a permit for the sale, trade or breeding of reptiles. A lot of states also ban venomous snakes and bearded dragons as pets. All registered and licensed businesses must also comply with US animal care standards. It is important to check with your state and find out what pets are allowed in your area and what regulations and standards you must follow before you launch your reptile business.
9. Dog Training
Owning a dog can be a lot of work. They need to be fed, walked, trained and occasionally entertained. Many dog owners simply don't have the time or patience to deal with training their pet, and turn to professionals for assistance. If you love spending time with dogs, starting your own dog training business could be a great way to make a living while enjoying quality time with lots of cuddly canines. And now is the perfect time, since dog ownership spiked during the pandemic, as people sought the comfort of pets while stuck at home.
Dog training is a growing industry already worth a quarter of a billion dollars, and you can get in on the action with just a few relatively simple steps. You could even run your business from home, and do your training in the local park. But you will need to make sure your skills are up to par, and there are a lot of online courses to help you brush up your skills before you take the certification test.
Next, you'll need to build a website offering your services. Finally, you'll need to reach out to pet owners on platforms like Facebook and Instagram and market your new business. Once you get that first client, you just need to deliver, and the referrals and money should start rolling in.
10. Cat Cafe
Cat cafes, where customers can pet or play with cats while enjoying their coffee, originated in Taiwan and became popular in Japan. Now, there are also over a hundred cat cafes in the US. If you love cats and are looking to start a business, why don't you open a cat cafe? There's a huge potential customer base for cat cafes in the US as indicated by the number of households that have adopted cats as pets. As of 2017, more than 95 million cats were living in American households.
Before you get started, it's important to understand the laws and regulations governing cat cafes. Cats are allowed to roam freely in cat cafes in Japan, but may be restricted to just a corner in US coffee shops because of stringent food safety regulations. It's a good idea to check local and state regulations before you start making a business plan. Once you've hurdled these, your cat cafe can provide you with a steady source of income.
11. Dog Boarding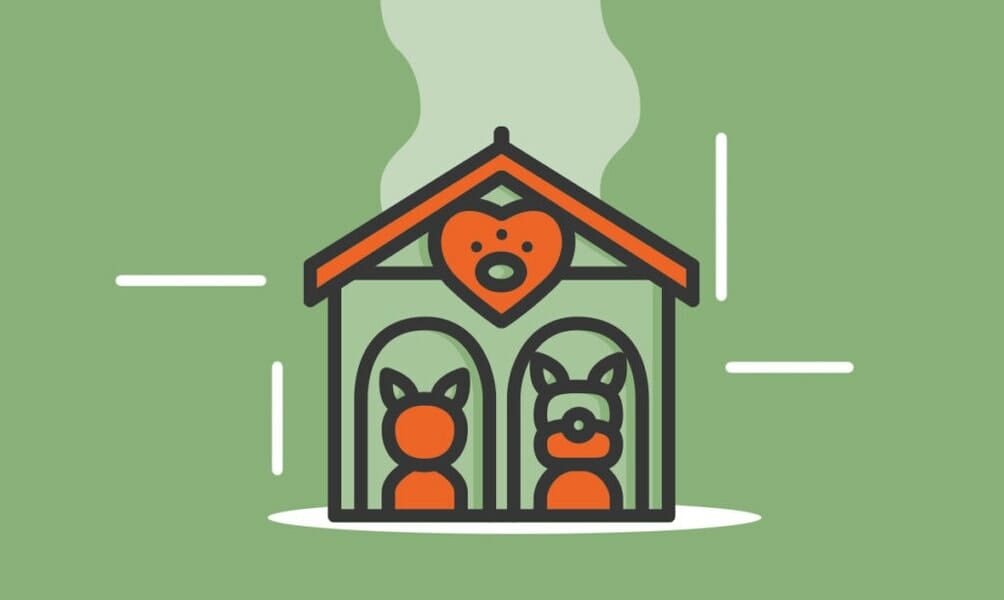 What can you do with that extra space in your house or yard? If you love dogs, you can start a dog boarding business. It's a perfect way to make some extra money while helping out fellow dog lovers when they travel or have to attend to personal emergencies. The pet grooming and boarding market in the US is estimated to be worth $9 billion and projected to grow steadily as rising disposable income allows more fur parents to go on vacations.
You'll have a competitive advantage if your dog hotel adheres to local and international animal lodging and care standards. This will earn you a certificate from a respected organization. It is crucial that you study the market to find out what services are being offered and how much the prevailing rates are. You might also want to get some training on how to deal with different breeds and sizes of dogs. With proper marketing, you can be sure your dog boarding business is going to succeed.
12. Pet Sitting
You'd probably never guess that pet sitting is a $2.6 billion industry, but it is indeed. People love their pets, and will spend whatever it takes to ensure their animals are cared for when they are away. The pet sitting market is projected to see impressive growth through 2027, so if you're an animal lover, now is the perfect time to start your own pet sitting business and ride that wave to serious profits.
The first step is to decide which type of pets you'll care for. Do you have more experience with dogs or cats? Are you OK with snakes? Once you've got that nailed down, you'll just need to buy some pet toys and supplies and offer your services on a gigs site like TaskRabbit. It's a good idea to reach out to friends, family and work-related contacts and acquaintances. If you're able to generate an initial client or two from your own personal network, and provide them with great service, you'll have a strong reference to promote your services and start building a successful business.
13. Pet Transport
Are you an animal lover with a truck or van? Starting a pet transport business might be the perfect opportunity for you. This business provides services to pet owners who need to relocate, travel long distances with their pets, or acquire pets from another state or country. In the US, the pet transportation services industry is estimated to be worth $2 billion and expected to grow at a fast pace through 2026 as more people travel and consumer spending increases.
You can start small by transporting dogs and cats between breeders and clients. When you're ready, you can advance to transporting dogs and cats for animal shelters or veterinarians. As your business grows, you can expand your services to include international transport. It is important to make sure that the animals are safe and handled with care during travel. You might also want to consider joining an international network of pet relocation specialists so your business can be recognized as trained and qualified to provide pet transportation services.
14. Pet Cremation
Demand for pet cremation and memorial services has been increasing as more fur parents seek to give their dead pets a proper send-off. There are now over a thousand pet crematoriums across the US and the number is still growing. Total revenue is projected to increase at least 10% per year through 2026. If you have the compassion to help pet owners deal with the loss of their beloved animal companions, starting a pet cremation business could be the perfect venture for you.
Before you can launch your business, you have to make sure that you meet industry standards for death care services and comply with licensing requirements and other regulations. Cremating an animal is similar to human cremation, and there are safety standards to follow. You will need to determine the services that you will offer from the get-go. You have the option to offer private cremation, witnessed cremation, or communal cremation. It is important that you provide a worry-free cremation process to ease your client's grief.
15. Pet Photography Business
Are you an amateur photographer who loves snapping great images? Photography in the US is an $11 billion industry expected to see steady growth in the coming years, so now would be a great time to stretch your entrepreneurial wings and give it a shot. You could start your photography business from home and give the world beautiful photos while also making a good living.
A crucial step will be finding your photographic niche. There's a wide array of subjects to choose from. You could focus on personal portraits, fashion and culture photography, news and celebrities, or travel, nature and wildlife. Assuming you already have a professional-level camera, you'll just need some great editing software and to build a website showing off your portfolio and listing your prices and services. With a bit of talent and determination, you could be snapping your way to success in no time!
16. Pet Store
With people stuck at home during the pandemic, the number of pet owners skyrocketed. Over the past decade, Americans' spending on pets has more than doubled to $110 billion, and pet stores, also growing quickly, represent about a fifth of that total. If you love animals, you could start a pet store, give lots of cuddly cuties new homes and help people better take care of their pets, all while making a good living.
Of course, you'll need to decide which pets you'll offer and how broad your variety of products will be, from food to toys and accessories. Another crucial step will be ensuring you meet all regulations and obtain all the required licenses and permits required for pet sales. Starting a pet store is not easy, but it's far from impossible. With a bit of luck and determination, you can start your own and ride Americans' love of animals to prosperity.
17. Aquarium Shop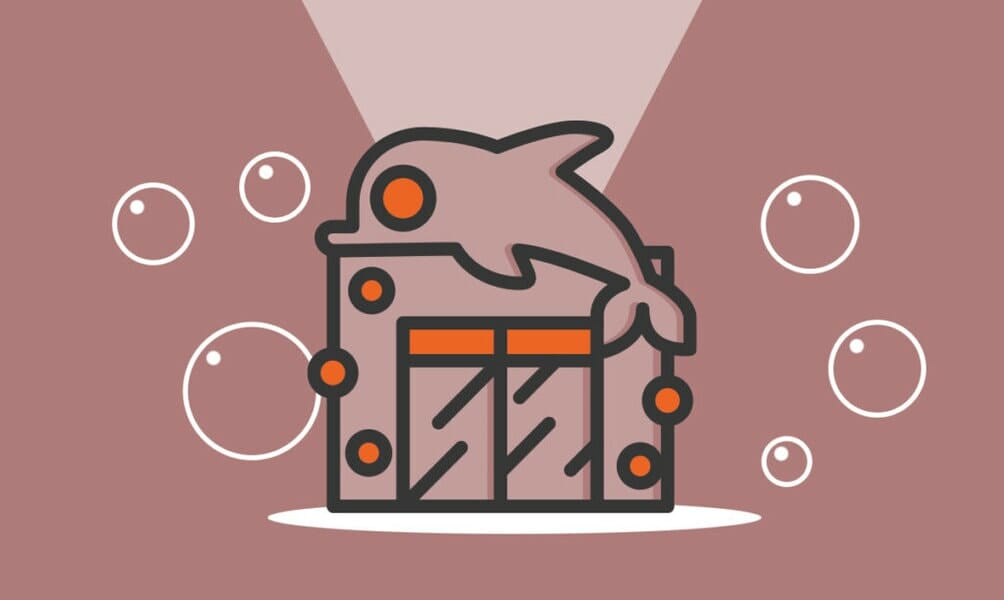 Starting an aquarium shop can be a rewarding and exciting venture for those who are passionate about aquatic life. This type of business caters to a specialized market composed of home and office owners who appreciate the beauty and calming effect of having aquariums, as well as hobbyists and enthusiasts who breed or collect various types of fish and aquatic plants.
There's also potential for providing related products such as tank decorations, specialized fish food, water conditioners, lighting equipment, and other necessary aquarium maintenance supplies. As aquarium setups vary from freshwater to saltwater, tropical to cold water, the product offerings and services can be diverse, which creates numerous business opportunities.
Moreover, with the right knowledge, an aquarium shop can offer valuable advice to customers about the selection and care of fish, tank setup, and ongoing maintenance—this expert guidance can differentiate a local shop from online retailers.
18. Pet Waste Removal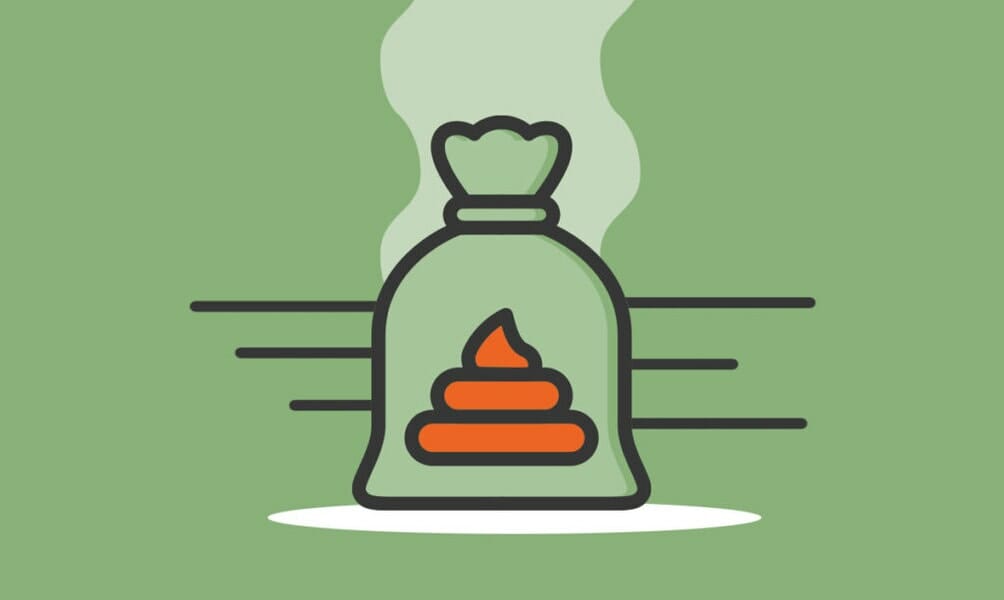 With the growing number of pet owners worldwide, the demand for pet waste removal services has surged. Urban areas, in particular, face challenges with pet waste management as apartment dwellers and park-goers struggle with proper disposal. Launching a business in this domain not only fills a niche need but can also be relatively low-cost. Initially, you'd require basic equipment like scoopers, biodegradable bags, and protective wear. As your clientele grows, so can your services, perhaps venturing into eco-friendly disposal methods or comprehensive pet care solutions.
To thrive in the pet waste removal industry, understanding your local market is crucial. Research the density of pet owners in your target areas, and consider offering introductory rates or loyalty programs to draw them in. Networking with local pet stores, veterinary clinics, and dog parks can serve as a strategic move to gain referrals and build your reputation.
18 Pet Business Ideas for Animal Lovers
Dog Walking
Dog Daycare
Dog Grooming
Dog Breeding
Dog Kennel
Animal Rescue
Dog Treat Business
Reptile Breeding
Dog Training
Cat Cafe
Dog Boarding
Pet Sitting
Pet Transport
Pet Cremation
Pet Photography Business
Pet Store
Aquarium Shop
Pet Waste Removal
Subscribe to Our Newsletter
Join our exclusive community! Subscribe to our newsletter
and gain insider access to cutting-edge business insights and trends.
Thank you for subscribing! We can't wait to share our latest news and updates with you. Get ready for exciting content in your inbox.