Back to Business Ideas Categories
21 Business Ideas For Registered Nurses
Written by: Esther Strauss
Esther is a business strategist with over 20 years of experience as an entrepreneur, executive, educator, and management advisor.
Edited by: David Lepeska
David has been writing and learning about business, finance and globalization for a quarter-century, starting with a small New York consulting firm in the 1990s.
Published on June 30, 2022
Updated on October 2, 2023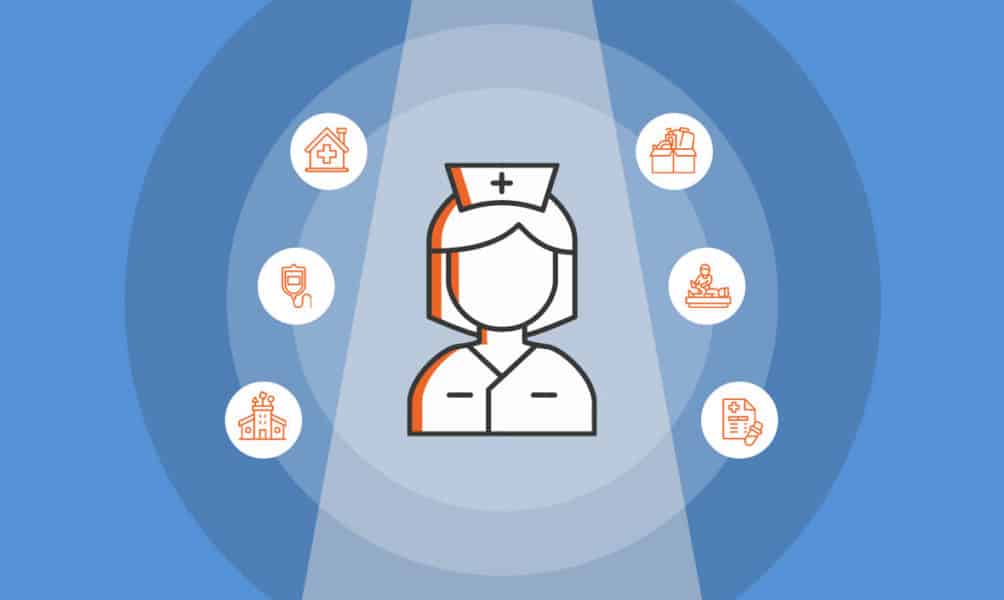 With their invaluable skills and knowledge, nurses are positioned to take advantage of major opportunities in the booming healthcare industry. The market is expected to continue to expand in the wake of the pandemic and with the US' growing elderly population.
Nurses are qualified to run a wellness center or a hospice. They can provide health coaching, doula services, private home care, and much more.
If you're looking to start an entrepreneurial journey, check out our list of lucrative business ideas for registered nurses.
1. Nursing Service
The US is expected to hire nearly 200,000 nurses annually through 2030, which means right now is a great time to start a nursing business. Pandemic or no pandemic, nursing is one of the most in-demand services in healthcare thanks to an aging population. By 2030, the number of adults age 65 and older in the US is forecast to exceed 60 million. This would translate to a higher demand for nursing services.
Starting a nursing business can be challenging, though. There are a lot of regulations to navigate. You will also need a significant investment, if you're planning to put up a nursing home. But a lot of opportunities await those who are willing to put in the work. With the right planning and execution, you can make your nursing business thrive. First, it's important to learn the basics of the nursing industry, find your niche, and decide on the location to get started.
2. Home Health Agency
If you're a licensed physician or registered nurse, you can start a home health agency to provide supportive care to elderly patients in their homes while generating a steady income. The market is huge as more than 50 million US adults are age 65 and older. Nearly eight in 10 have two or more chronic medical conditions and may need home care, which includes not only medical care but also assistance in carrying out daily tasks such as bathing and eating.
The licensing requirements for a home health agency varies from state to state so it's important to check your state and city's regulations before you launch your business. It's also important to define your services from the start, whether you're providing medical care, non-medical care, or both. This type of business may be run from your home, but you might have to set up an office and hire more nurses and caregivers once you get more clients. With a strong marketing plan, your business will surely thrive.
3. Physical Therapy
As more and more Americans express an interest in their long-term health and wellness, demand for physical therapy has steadily increased. After years of steady growth the industry is worth $38 billion in the US alone, and offers an excellent opportunity for the entrepreneur. If you're an established physical therapist or will soon become one, you could start your own practice and make a good living while helping countless people live fuller, healthier lives. That's an incredibly valuable service — which is why it's so well compensated.
You will of course need to be certified as a physical therapist, which takes years of education and hard work. But assuming you have your certification you'll just need to get your license and insurance and find a good location for your physical therapy business. An alternative, for when you're just starting out, is to be a mobile physical therapist and provide your therapy sessions at people's homes and offices. This would cut your costs and allow you to save up for the deposit on a fantastic location.
Once you're all moved into the new space, your clients will start referring new clients and your marketing should bring in even more.
4. Medical Supply
If you're a nurse looking for a great business opportunity, look no further than medical supplies. Demand for medical supplies such as personal protective equipment (PPE) has increased sharply in recent years. The US medical supplies wholesaling industry is worth $280 billion and expecting continued growth.
Starting a medical supply business is not easy. You will need to comply with licensing requirements and other government regulations. It's also important to identify your target market and think of ways to set yourself apart from the competition. One option is to come up with a way to get your medical supplies faster to doctors and hospitals, such as developing an ecommerce website or app where they can conveniently place orders for delivery. There are many challenges to be met, but by starting out with the right mindset, you'll be on the right track toward success.
5. Health Care
Thinking of setting up a healthcare business? You're on the right track. Demand for healthcare services is on the rise mainly due to an aging population in the US. By 2030, the number of American adults age 65 and older is forecast to exceed 60 million. This means increased healthcare spending. Which segments are booming, you might ask. Profits are growing fastest in med-tech and information technology (IT).
So what are you waiting for? Now's the time to start a healthcare business. Take the first step by finding a niche that you can focus on. Make sure you have the necessary permits and licenses, whether you're thinking of starting a medical practice, home healthcare company, or something else entirely. You'll also need to decide on a value proposition that will set you apart from the competition and make it easier for you to promote your business.
6. Concierge Nurse
Are you a registered nurse looking for a new challenge? Or maybe you're retired and looking to make extra money? A concierge nurse business could be the perfect fit for you! A concierge nurse provides personalized care to clients, either at home, in a hospital or hotel room, or during a trip or visit to the doctor. The concierge health care market is booming in the US, where the number of elderly is increasing. The market is expected to expand around 10% annually and reach P10 billion in value by 2028.
As a concierge nurse, you should have the training and skills required to diagnose your client's medical problems as well as develop a plan to address these. Before you launch your business, decide how you're going to get paid. Will you collect a fee for every service rendered or will you offer a subscription service? A subscription service provides a package of services for a recurring monthly or annual fee. Whatever you decide, make sure that the quality of your service is consistent.
7. Body Contouring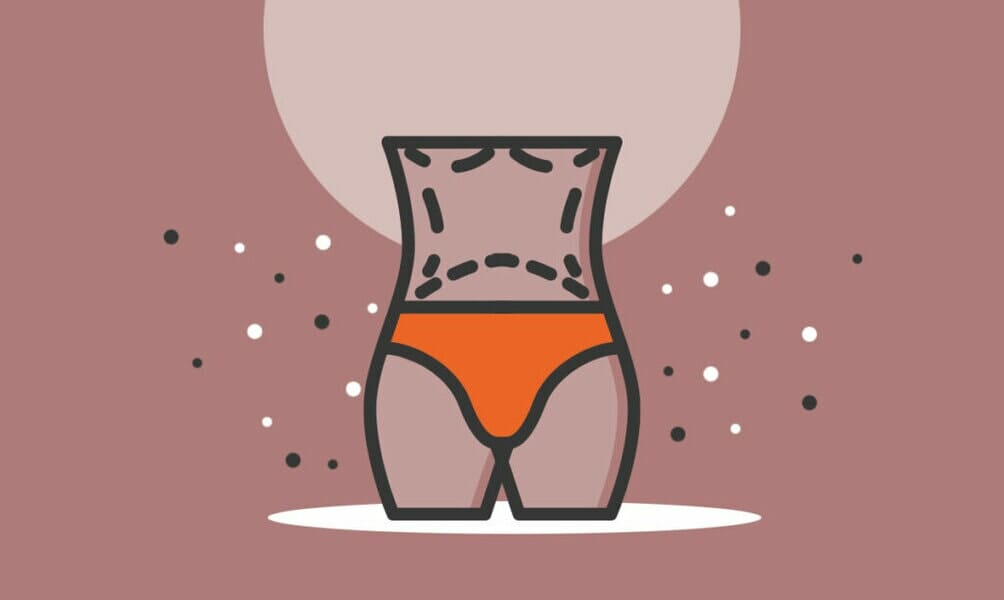 Body contouring is a new trend that gives people the chance to improve their appearance and feel more confident about themselves. You don't need to be a nurse for this idea, just an entrepreneur with a desire to help people look and feel their best. Starting a body contouring business might be the perfect venture for you. The global body contouring market was valued at more than $7 billion in 2021. It is expected to continue growing moderately through 2027.
To start a body contouring business, it's to your advantage to first research about the procedures that you can offer. It's also important to define and understand your target market so you can provide the products and services that your customers need. Next, develop a marketing strategy and promote your services through social media, your website, and other channels. Finally, make sure that you have a comfortable setting where clients can feel at ease. With these in place, you're on your way to launching a successful body contouring business!
8. Lab Testing
Nurses are very familiar with taking samples and getting lab results. Even with the rise of DIY tests, countless people still prefer to get tested in a clinical laboratory. Globally, the clinical laboratory tests market is anticipated to grow steadily and exceed $320 billion by 2028. If you're in the medical field and looking for a new business idea, this could be a great way to earn money.
Before you start a lab testing business, it's important to determine the kind of services that you will offer. You'll have to check out the competition, see what they're doing and what services you can enhance. You also need to decide how much you should charge for each test. You'll need a substantial initial capital to set up your lab and purchase the latest equipment so you might want to find investors or apply for loans first. Your entrepreneurial journey would not be easy, but this would be too good an opportunity to miss!
9. Supplement Store
If you're a nurse, you probably know all about supplements. If you've ever thought of starting a supplement business, now is the time to do it! Sales of multivitamins and supplements spiked more than 50% at the start of the pandemic. In 2022, vitamin and supplement manufacturers in the US were estimated to have earned at least $35 billion. The market is expected to grow marginally in the next five years, with e-commerce sales representing a big opportunity for the industry.
A supplement business can be a very lucrative endeavor. However, it's not without its challenges. To get started, you need to comply with licensing requirements and other regulations relating to vitamins and supplements. You also need to choose your products well, find reliable suppliers, develop your brand, and get creative in promoting your products. Since the latest trend is selling directly to consumers via the internet, you have to develop your e-commerce website and boost your online presence. Expect to devote a lot of time and effort to your supplement business to ensure its success.
10. Doula Service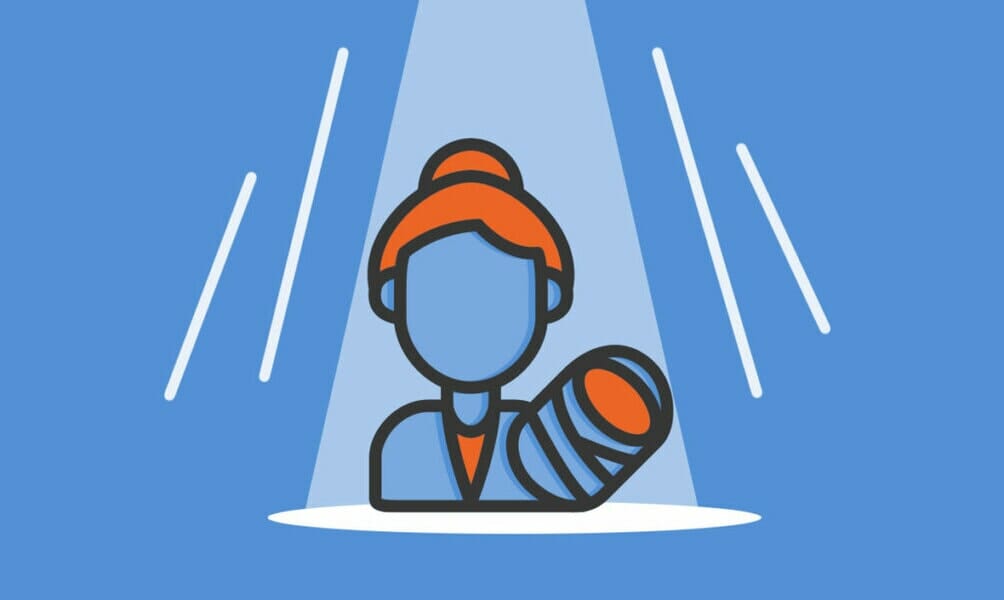 If you're a nurse, you probably know that a doula is a trained professional who provides support to women during pregnancy, labor and childbirth. But you may not know that some also provide postpartum care, assist the mother with breastfeeding, and take care of the infant for several weeks.
As more states expand healthcare coverage to include doula services, demand for doulas and industry revenues in the US are expected to increase through 2024. If you're a certified doula or training to become one, you might want to consider starting your own doula business. The earnings of midwives and doulas have steadily increased in the last five years, reaching $3.5 billion in 2022.
To set up your doula business, you need to be a certified doula or hire one. Requirements for certification differ from state to state, so you will need to check your state's regulations. Before you start, find out what services are available in your area and decide what services you want to offer. To find clients, you will need to promote your business and build your network. With hard work, you can create a successful doula business that meets the needs of birthing women everywhere.
11. Non-medical Home Care
As the massive Baby Boomer generation ages and needs more daily assistance, the non-medical home care market is growing fast. It's already worth nearly $300 billion globally and expected to see strong 8% growth in the coming years. If you like helping people, you could start your own home care business and improve people's lives while also making a good living. That's a win-win!
Of course, you'll need to do a bit of work to get there. First, your state may not require licensing for non-medical home care. Check with your state for details. If you don't need a license, it's still a good idea to get a bit of training, even from an online platform like Care Academy.
Next, your business will definitely need reliable insurance in the event of any incidents, so be sure to get that. Finally, just register your business and start offering your services on home care platforms and services sites like Angie's List. With a bit of luck, determination, and strong marketing, you'll be caring for people in no time, and building a successful business.
12. Medical Billing and Coding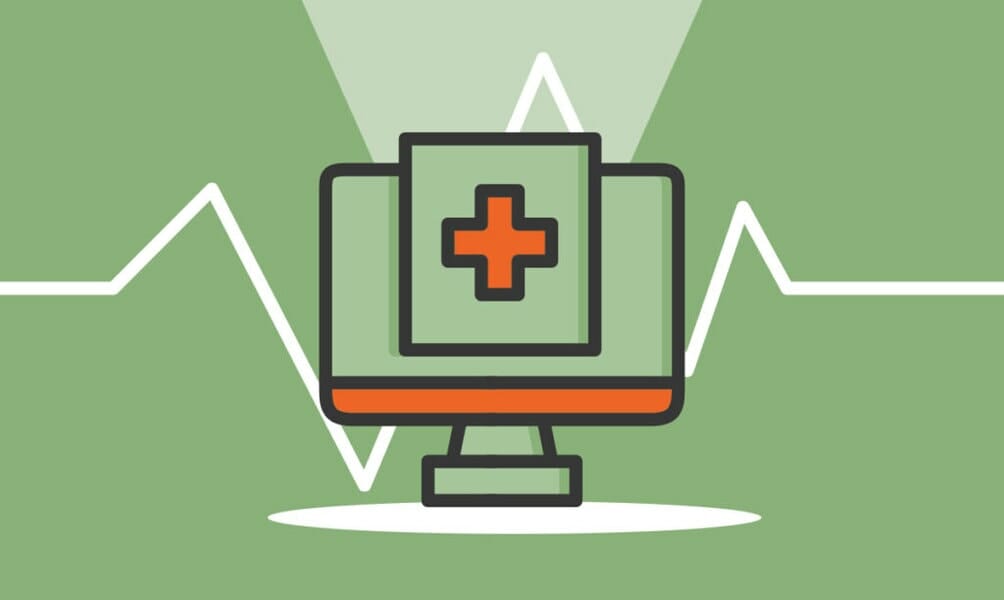 Many healthcare providers outsource certain business functions, such as medical coding. If you have some coding experience, you might start your own medical billing and coding business. It's something you can do from home so your overhead costs will be minimal, and it's a growing market with plenty of opportunity. The US medical coding market expects 8% annual growth through 2028, reaching $30 billion.
So, if you are ready to get started, make sure you have the required certifications to operate a medical billing and coding business. A medical coder translates reports of a patient's visit into payment codes, which are then used as the basis for the medical bill or insurance claim. This is not an easy profession to make a living off. It's important to abide by national standards to protect patient information and other regulations. With proper training and hard work, you can make your medical billing and coding business successful.
13. Wellness Center
If you're passionate about health and want to help other people improve their lives, a wellness business might be best for you. It can be financially rewarding, too. As the world emerges from the COVID-19 pandemic, the global wellness industry is expected to recover from the slowdown and projected to grow nearly 10% annually to approach $7 trillion by 2025. This presents an opportunity for you to start a wellness business.
Before you get started, it's a good idea to decide on your niche market. Are you thinking of simply selling health and wellness products? Perhaps you could focus on providing health and wellness services. Would you open a massage or yoga studio? How about a retreat center or treatment spa? Find the answers to your questions as you research more on the subject. Keep in mind that every business is different, so you'll need to tailor any tips to fit your specific situation.
14. Daycare Center
Do you love spending time with young children? If so, a daycare business could be the perfect venture for you. Busy parents often need childcare services while at work, so you would be providing a crucial service while spending your day with toddlers.
You'll need to acquire daycare certification, which usually entails a relevant or at least two years caring for children. You'll also need to find a good-sized space, preferably in a residential area with minimal competition. And you should outfit it with lots of toys, drawing materials, high chairs, cribs, and more, and get yourself some good insurance, because little kids tend to find trouble.
Once all that's done, you'll just need an appealing website and a decent marketing campaign, and you'll be off and running.
15. Blood Testing Lab
If you're an entrepreneur with a passion for helping people, a blood testing lab business might be the perfect opportunity for you. The growing number of older Americans, who are likely to suffer from chronic illnesses and require frequent laboratory tests, is expected to boost demand for blood testing and other diagnostic services in the next five years. Diagnostic and medical laboratories in the US earned around $66 billion in 2021.
There are many things to consider before getting started, such as complying with licensing and insurance requirements as well as preparing your marketing and advertising strategies. You will need to find funding sources to equip your lab with modern equipment. You'll also need to establish partnerships with local healthcare providers and hospitals, identify your target market, study the competition, and determine your competitive advantage to differentiate your business from the crowd.
With careful planning and execution, your lab can provide much-needed blood testing services to patients and local hospitals.
16. Telemedicine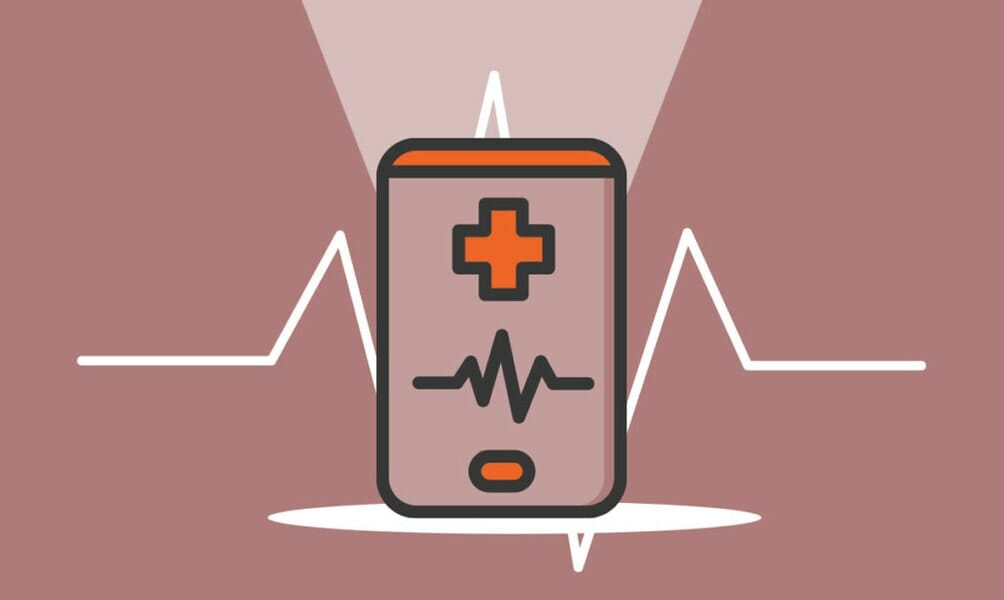 The coronavirus pandemic saw telemedicine services spike across the globe as physicians found ways to provide healthcare over long distances. US earnings from telehealth services are set to hit $17 billion in 2022. The industry is expected to continue growing in the next five years, thanks to the increasing number of older adults and more federal funding for healthcare. If you're thinking of starting your own telemedicine business, there's no better time to do it.
To set up your telemedicine business, you need to comply with licensing requirements and other regulations first. Aside from getting a computer, smartphone and other mobile gadgets, you have to set up social media accounts as well as download instant messaging apps and video conferencing software. You will also need email clients and project management tools. Having a digital payment facility is very important to facilitate collection of fees and other charges. Once you have these digital tools, you can start providing virtual health care services in the comfort of your home.
17. Hospice Care
An aging US population is driving a hospice boom. The market is expected to expand by nearly $80 billion by 2025. If you're thinking of starting a hospice business, now's the time. You could make a difference in the lives of those who need end-of-life care while earning good money.
First, you need to understand the basics of starting a hospice business, from licensing and insurance to staffing. You will need to choose your business model. Hospice care can be provided at home or in a hospice facility. If you're building a hospice facility, you will need capital and have to comply with zoning and other regulations. You will also need to determine the services that you can provide. Hospices provide pain relief, symptom management, and emotional support for terminally ill patients. It's not going to be easy. You have to be very creative with your marketing strategies and be willing to put in the effort.
18. Assisted Living Facility
A growing geriatric population in the US is driving growth in the assisted living market, which is set to expand 5% annually through 2027. If you're an entrepreneur with a background in health care, you might consider starting an assisted living business. It's a great way to help take care of the elderly and make an impact in your community while making a profit.
Before you start your assisted living business, it's important for you to assess the competitive landscape and determine the services that you will offer. You'll need to comply with the zoning and licensing requirements. It's also a good idea to study the possible legal issues, hire the right people, and decide which amenities to provide. Most assisted living facilities have gardens, a library, entertainment and a doctor on call. This business needs hefty investments, but the potential for financial rewards is great. So start drawing up the building plans for the best assisted living facility in your area.
19. Nutrition Business
Obsessed with counting calories? If so, a nutrition business might be perfect for you. Nearly 6,000 dietitians and nutritionists are needed each year through 2030 in hospitals, nursing homes, clinics, and government offices across the US. Globally, the billion-dollar human nutrition market is expected to continue growing due to rising health awareness among consumers and the surging demand for dietary supplements.
If you've been thinking about starting your own nutrition business, there are several ways to do it. You may provide outsourced services to hospitals and nursing homes, or set up your own nutrition center and be your own boss. You just need to check out the licensing requirements and government regulations before you start operating. Pick a niche and stick to it, whether it's dietary supplements, food and beverages, or infant nutrition. If you're passionate about what you do and dedicated to helping others achieve their nutritional and other health goals, you'll find your nutrition business fulfilling and financially rewarding at the same time.
20. Health Coaching
Health professionals looking to start their own health coaching business are in luck. Demand for health coaches has grown sharply as six in 10 US adults suffer from at least one chronic ailment, like heart disease, diabetes and cancer. The risk factors for chronic diseases can be reduced through lifestyle changes.
A health coach helps clients find the motivation to implement these lifestyle changes and improve their health. As of 2021, the health coaching industry in the US has developed into a $7 billion market with a strong growth outlook.
In order to become a health coach, you will need a degree in nutrition, nursing, psychology or other allied health programs. You may want to check with your local authorities whether you also have to get certified or apply for a license before you can start your business. It's a good idea to plan ahead on how you will find clients and market your services to make sure your health coaching business succeeds.
21. IV Hydration
Would you believe that intravenous (IV) hydration is one of the US' fastest growing industries? It's true, and starting your own IV hydration business is a great way to take advantage of this booming market. The first step is learning more about the service and its possibilities.
IV hydration is a type of intravenous therapy that quickly delivers additional fluids and nutrients into the body. The process is simple and offers a variety of benefits, from slowing the heart rate and reducing anxiety to boosting immunity, curbing headaches and strengthening overall health.
Best of all, starting an IV hydration business is relatively easy and low-cost. You will, however, need to get certified, and you'll need the right equipment. But once that's done, you could launch your mobile IV hydration business and start bringing the healing power to your customers.
21 Business Ideas For Registered Nurses
Nursing Service
Home Health Agency
Physical Therapy
Medical Supply
Health Care
Concierge Nurse
Body Contouring
Lab Testing
Supplement Store
Doula Service
Non-medical Home Care
Medical Billing and Coding
Wellness Center
Daycare Center
Blood Testing Lab
Telemedicine
Hospice Care
Assisted Living Facility
Nutrition Business
Health Coaching
IV Hydration
Subscribe to Our Newsletter
Join our exclusive community! Subscribe to our newsletter
and gain insider access to cutting-edge business insights and trends.
Thank you for subscribing! We can't wait to share our latest news and updates with you. Get ready for exciting content in your inbox.