Back to Business Ideas Categories
7 Baby and Kid Business Ideas
Written by: Carolyn Young
Carolyn Young is a business writer who focuses on entrepreneurial concepts and the business formation. She has over 25 years of experience in business roles, and has authored several entrepreneurship textbooks.
Edited by: David Lepeska
David has been writing and learning about business, finance and globalization for a quarter-century, starting with a small New York consulting firm in the 1990s.
Updated on April 26, 2023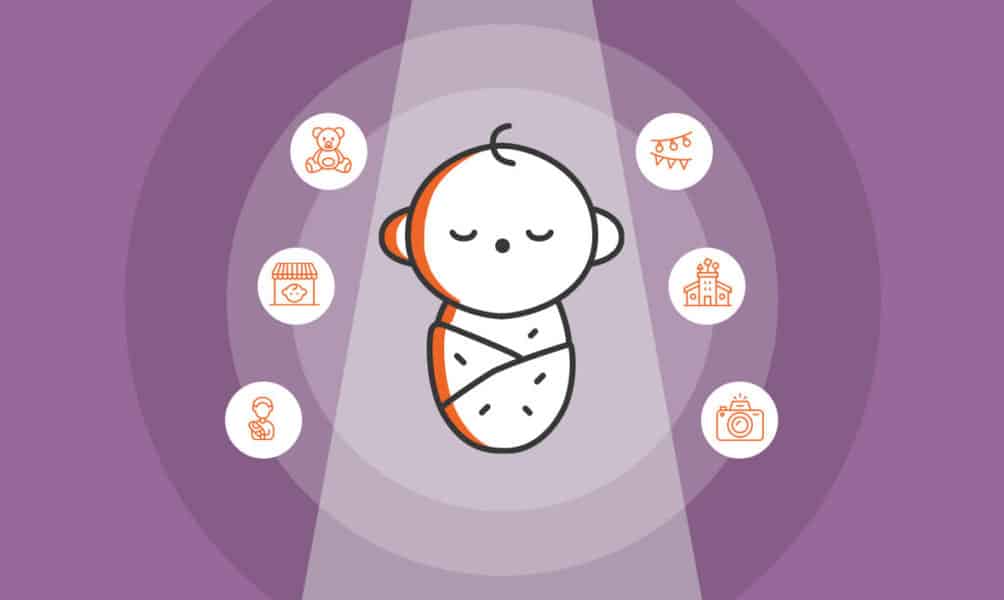 7 Baby and Kid Business Ideas
Babysitting
Baby Store
Baby Photography
Retail (Toy Store)
Daycare
Party Planning
Party Decorating
If you love spending time with toddlers, newborns and growing youngsters, starting a business related to their care might come naturally for you. It could also be quite lucrative! Because the baby care market is vast and offers plenty of opportunities for a smart and determined entrepreneur.
You could open a baby shop, a nursery, or daycare center, or run your own babysitting business. Check out our list of excellent baby and kid business ideas below.
1. Babysitting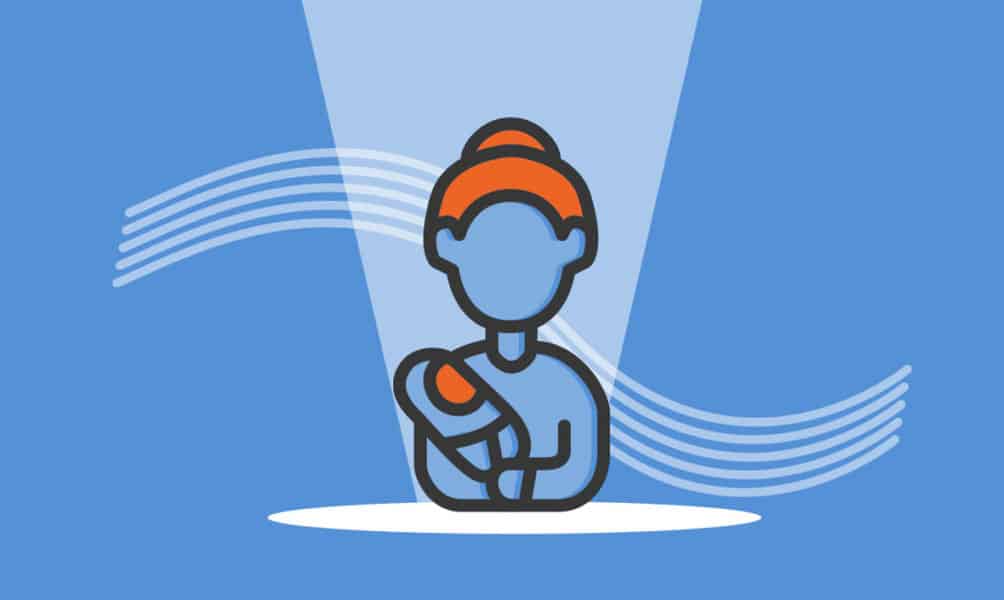 If you think babysitting is just for teenage girls, think again. It's a chance to make good money while making a real difference — helping out families in need and shaping and caring for young minds. It can also be a lot of fun! What could be better than that?
Childcare is a growing industry that offers a variety of opportunities for the entrepreneur. You could babysit in your free time to add another income stream, or go full-time and launch a babysitting business that offers all-day care and nannying. Your first step should be to register with your local government as a provider of childcare services, and once that's done, nail down your service offerings and prices and start your marketing.
You could reach out to friends, family, acquaintances and work colleagues, making clear your reliability and availability. Once you've gotten a client or two, collect good reviews and jump on social media and start hyping your babysitting skills. You could soon have so many customers you'll have to turn some away! That's the best kind of business problem.
2. Baby Store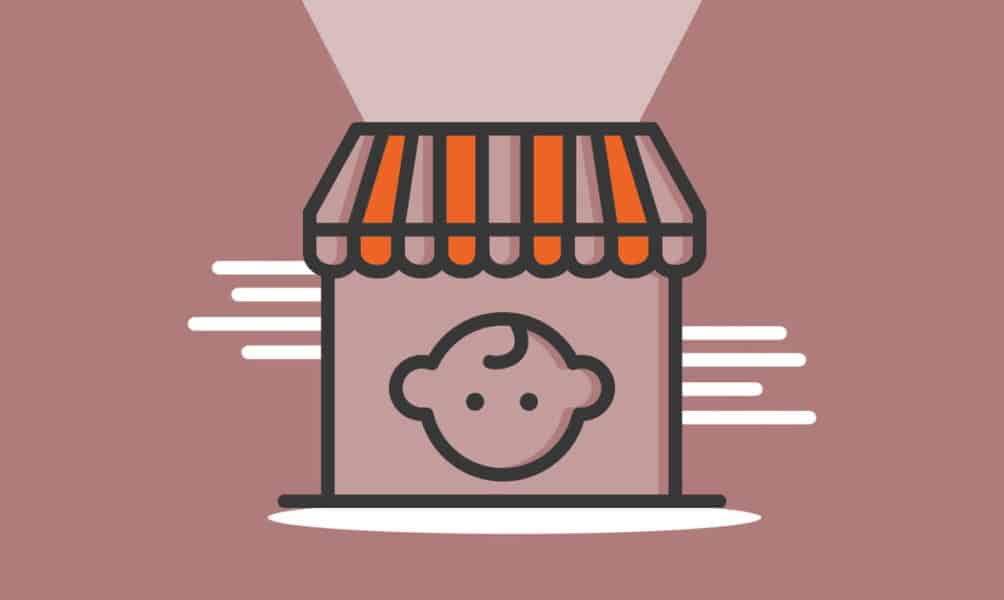 A baby is born in the US every eight seconds, which is why demand for baby products is high. Babies need clothes, diapers, care products, and pacifiers, as well a cribs, strollers, changing tables, car seats and more. The US durable baby goods market is expected to rebound from the pandemic and reach nearly $9 billion in 2022. It makes perfect sense for you to start a baby store now.
You can open a brick-and-mortar store or run a virtual shop via an online marketplace like Amazon. Going online is wise because it requires minimal startup cost. You'll still need to comply with all legal requirements and adhere to product safety standards. Also, you'll be up against well-known baby brands so it's a good idea to identify a strong niche and prepare a creative marketing plan. Starting a business can be daunting, but your baby store should thrive if you know your target market and reliably deliver great products.
3. Baby Photography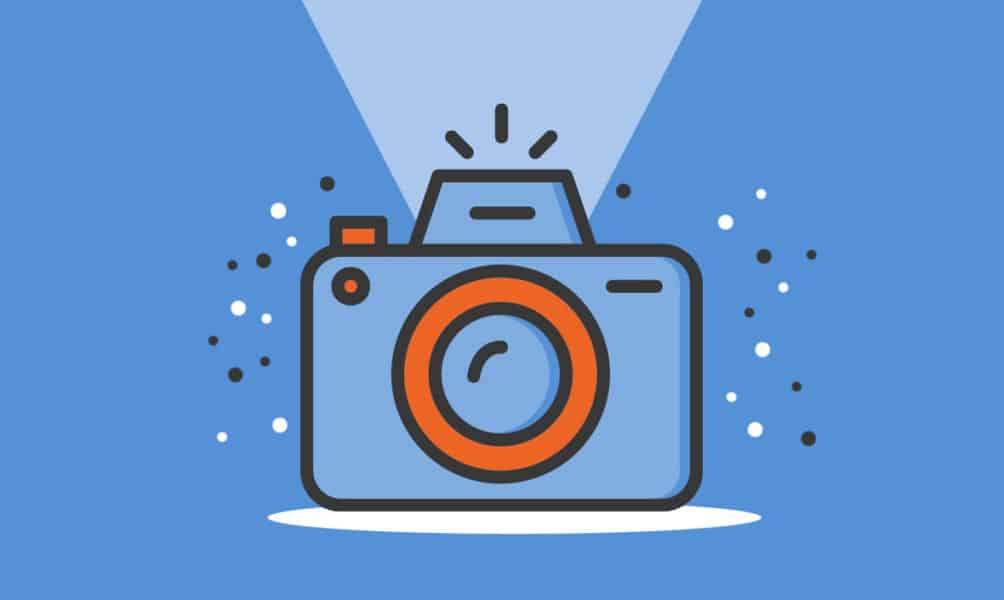 Are you an amateur photographer who loves snapping great images? Photography in the US is an $11 billion industry expected to see steady growth in the coming years, so now would be a great time to stretch your entrepreneurial wings and give it a shot with your own child portraits business. You could run the business out of your home and give families gorgeous photos while making a good living.
Assuming you already have a professional-level camera, you'll just need some great editing software and to build a website showing off your portfolio and listing your prices and services. With a bit of talent and determination, you could be snapping your way to success in no time!
4. Retail (Toy Store)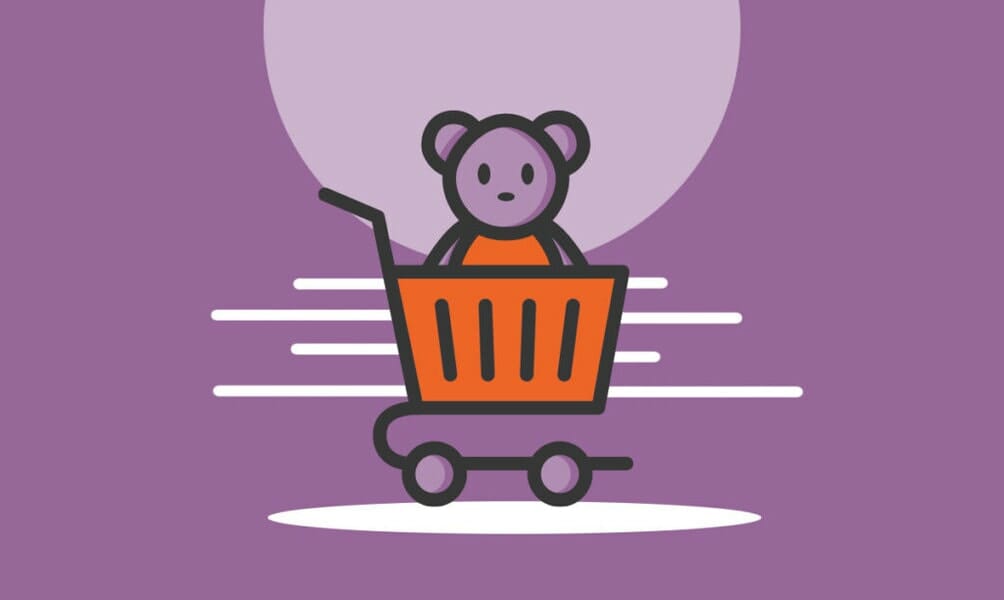 Are you thinking of starting your own retail business? If so, you're in good company. The retail industry is a huge part of the economy, and it's only getting bigger. But starting a retail business isn't easy. There are a lot of things to think about, from choosing the right location to setting up your payment system.
At least you already know what you'll be selling: toys! A good way to choose which toys you'll sell is to do some research. You're looking for what's selling well, and a possible market gap to fill. Once you know your products, finding a great location will be the next big step. Or you might want to run your toy business out of your home at first, and sell via an online marketplace. This would cut your costs and give you time to build a brand and a reputation before opening a brick-and-mortar store.
After a year or two, assuming your products are well received by the market, you'll be in a much better position to find a great location and run a successful retail outlet.
5. Daycare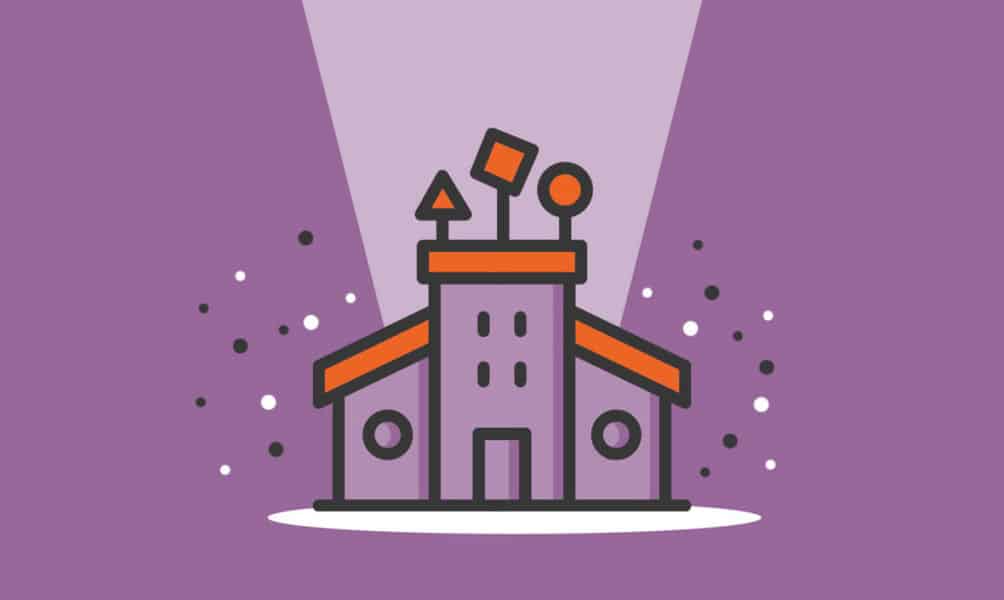 Do you love spending time with kids? If so, a daycare business could be the perfect venture. Busy parents often need childcare services while at work, so you would be providing a crucial service while spending your day with toddlers.
You'll need to acquire daycare certification, which usually entails at least two years experience caring for children. You'll also need to find a good-sized space, preferably in a residential area with minimal competition. You'll want to outfit it with toys, drawing materials, high chairs, and colorful designs, and get yourself some good insurance, because little kids tend to find trouble.
Once all that's done, you'll just need an appealing website and a decent marketing campaign, and you'll be off and running.
6. Party Planning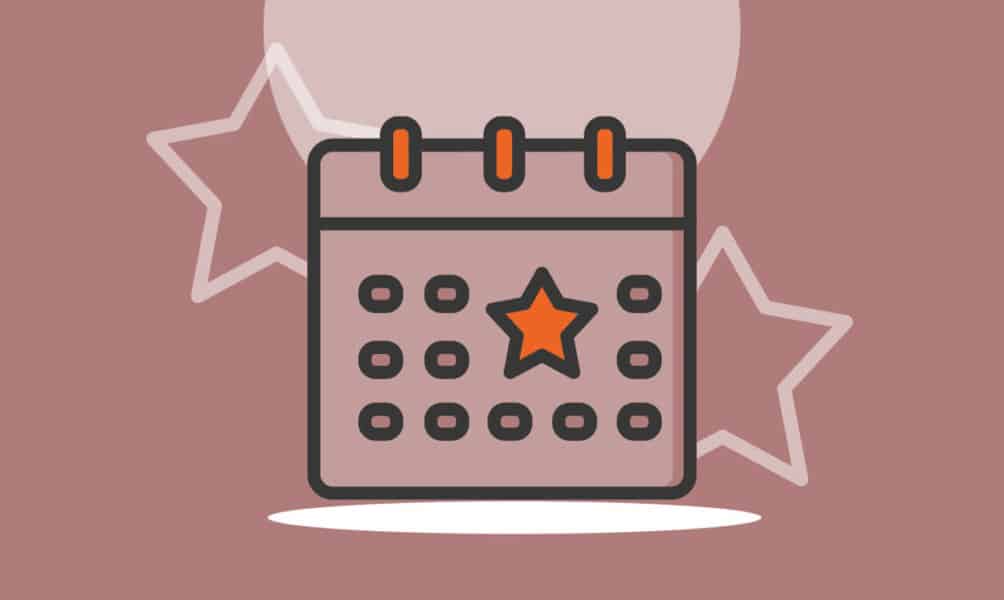 Ready for good times? As the pandemic recedes parties are bouncing back big-time, including kid's birthday parties! The US party and event planning industry is worth more than $3 billion and growing as more and more people plan the big blow-outs they'd delayed for so long.
You could do baby showers, birthdays, baptisms and christenings, quinceaneras and more. If you're well organized and know how to have a good time, you could start your own party planning business and ride this wave to a major payday.
With minimal investment, you can run your business from home to keep costs low, and charge 15-20 percent of the total budget for the event. The biggest hurdle will be getting those first few clients, and for that you'll probably want to set up an appealing website and launch a strong marketing campaign. Once you're able to provide those early customers with excellent service and unforgettable gatherings, you might want to start partying yourself, to celebrate your future success.
7. Party Decorating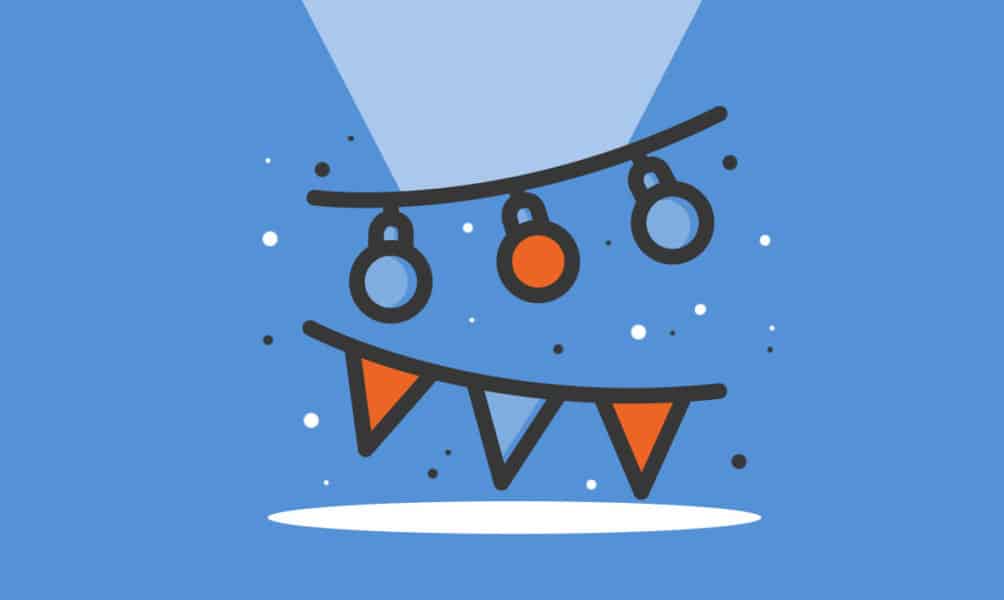 As the pandemic recedes, people are organizing kids' birthday celebrations, baby showers, and other special events, raising the demand for party supplies. So if you're looking to start a party decorating business, now is the right time. The global party supplies market is expected to grow 9% annually through 2027, and North America accounts for the biggest market share.
Before you start taking clients, it's a good idea to scope out the competition and see what they're offering to determine your products and services. Identifying a niche is often a good idea. After you comply with the regulatory requirements of starting a business, developing your website and social media presence will be crucial, especially if young adults are among your target markets. With careful planning and creative marketing, your party decorating business can be very successful.