Back to Business Ideas Categories
18 Party Business Ideas
Written by: Carolyn Young
Carolyn Young is a business writer who focuses on entrepreneurial concepts and the business formation. She has over 25 years of experience in business roles, and has authored several entrepreneurship textbooks.
Edited by: David Lepeska
David has been writing and learning about business, finance and globalization for a quarter-century, starting with a small New York consulting firm in the 1990s.
Published on July 21, 2022
Updated on December 1, 2023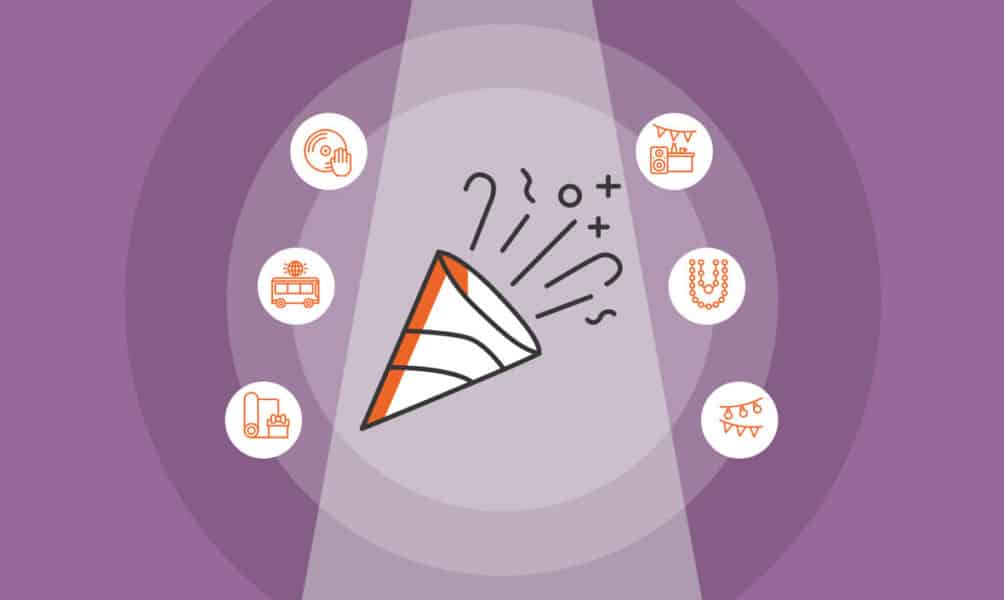 If you like to socialize and have great organizing skills, then starting a party-related business might be the perfect career choice. Great attention to detail will also help. But what sort of business will you start?
You could organize paint, princess or Botox parties, or get into party planning, decorations or catering. There are a lot of possibilities, which is why we've put together this list of brilliant party business ideas for you to explore.
1. Party Planning
Ready for good times? As the pandemic recedes, parties are back, big time. The US party and event planning industry is worth more than $3 billion and growing as more and more people plan the big blow-outs they'd delayed for so long. Graduation parties, weddings, bachelor and bachelorette parties, birthday bashes and much more. If you're well organized and know how to have a good time, you could start your own party planning business and ride this wave to a major payday.
With minimal investment, you can run your business from home to keep costs low, and charge 15-20 percent of the total budget for the event. The biggest hurdle will be getting those first few clients, and for that you'll probably want to set up an appealing website and launch a strong marketing and promotional campaign. Once you're able to provide those early customers with excellent service and unforgettable gatherings, you might want to start partying yourself, to celebrate your future success.
2. Party Rental
Let's get this party started! As the pandemic recedes, lockdowns and restrictions are being lifted and people are finally getting out and about again, which is good news for parties, gatherings and other events. US party rentals is a $5 billion industry that's expected to see sharp growth in the coming years.
You could start a party rental business, grab a share of that vast market and help people have fun by providing tents, bars, bouncy houses, karaoke machines and more to people looking to have a good time. You could also offer more standard party supplies such as tables, chairs, tents, food and beverage carts. Whichever route you choose, buying the equipment will require a significant investment, but that's the only major hurdle standing in your way. After that, you'll just need to register as a business, set up an appealing website and let the good times roll!
3. Pearl Party
Never heard of a pearl party? You're not alone, but that's changing fast. Pearl parties are lively gatherings at which women — and it's usually only women — come together to enjoy and learn about brilliant gems. These parties used to take place in-person, at the home of the host, but since the start of the pandemic they've moved online and become incredibly popular.
A pearl party is a great way to make money while having fun. As the host, you'll welcome all your virtual guests and then start opening the oysters, one at a time, to reveal the brilliant pearl inside. Each attendee owns one or more of the oysters and gets to keep whatever is found inside. The value of the pearls ranges from $20-$40, and a pearl party host can make up to $2,000 per party, or more.
A typical pearl party will also include a business presentation, jewelry demonstrations, and consultations in which attendees discuss their jewelry interests. The pearl party host ensures all attendees have ample opportunity to purchase as many pearls as they like. For the host, the key is finding pearl suppliers who offer quality pearls at good rates. If you're thinking of starting your own pearl party business, now's a great time to get in on the action.
4. Party Room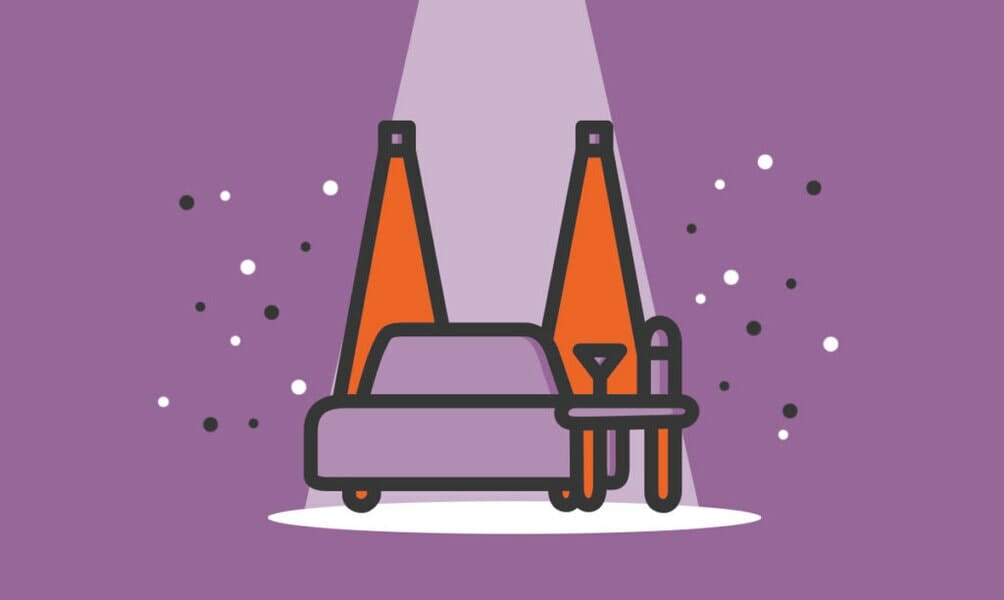 With the pandemic winding down, social gatherings are popping up. And what better way to get the party started than to start renting out a party room? Parties of all sizes are part of the broader global events industry, which is projected to surpass $2 trillion by 2028. Getting a slice of this huge events industry pie is a tremendous business opportunity.
You can start your party room business by converting an idle space in your home into a suitable venue for gatherings. Fill this up with some suitable furniture, invest in decorations depending on the party theme, and you're good to go. Gardens and any outdoor space also provide perfect venues, especially in a world where the outdoors is safer than indoors. With careful planning and creative execution, you can create a party venue that both adults and children will enjoy.
5. Party Bus
Ready to party? As the pandemic recedes, everybody's looking to get out and have fun. For many, that means renting out a party bus and dancing and drinking the night away while cruising down the streets. Party buses are part of the $8 billion US limousine industry, and expected to see strong growth as more and more people schedule long-delayed bachelor and birthday parties, graduation events and just fun nights out on the town.
Starting a party bus business will require considerable investment. The major cost will be, of course, the bus itself. Hopefully you'll be able to find a reliable one at a reasonable price and then deck it out with all the trimmings, from a bar and disco ball to a DJ booth and more. Once you've done some marketing and gotten the word out, you'll be able to charge as much as $700 per night, so it shouldn't take too long before you see a nice return on your investment.
Just be sure to get all your licenses, permits and insurance — the last thing you want is for the party to get parked on the curb.
6. Paint Party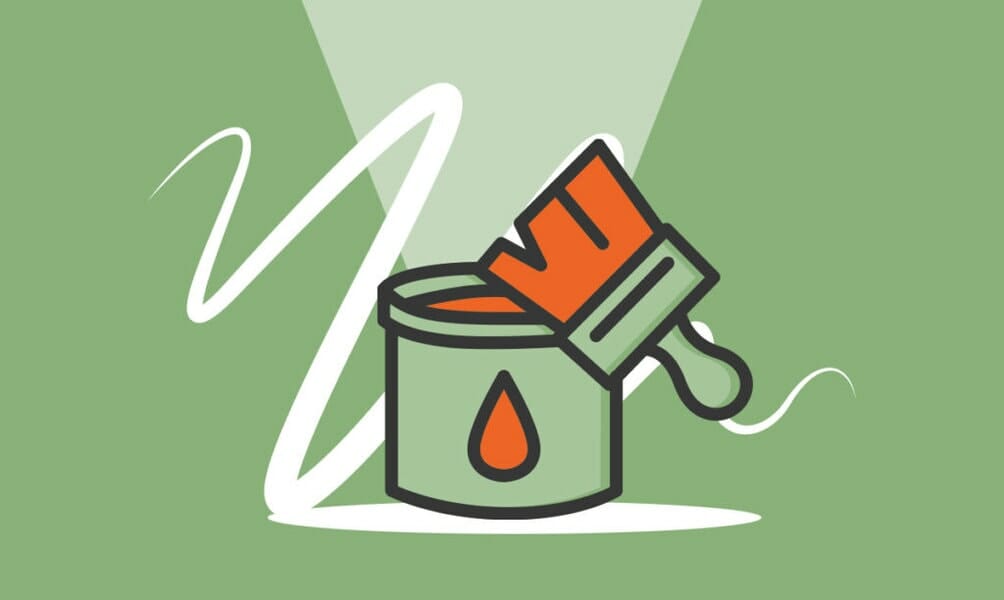 Are you looking for a fun and creative new venture? If so, a paint party business could be perfect for you. Paint parties, at which attendees paint and socialize, are a blast, and great for all ages. A recent survey found that 47% of Americans are interesting in painting, photography, playing an instrument, and other artistic endeavors.
It's pretty simple to start a paint party business. You just need to find a suitable location for your studio, buy canvas or acrylic paint at the best price, hire painters for your event if you're not an artist yourself, promote your party on social media platforms, and then sit back and relax while getting paid!
You can also go virtual and host paint parties through a video conferencing app. Just send painting kits to the participants in advance. With the right knowledge and skills, a paint party business can be successful.
7. Party Decorating
As concerns about coronavirus infection diminish, people are planning birthday celebrations, weddings, festivals, and other gatherings, boosting demand for party supplies. So if you're looking to start your party decorating business, now is the time to put your plans into action. The global party supplies market is expected to see strong 9% annual growth through 2027, and North America accounts for the biggest market share.
Before you start your party decorating business, it's a good idea to scope out the competition and see what they're offering to determine what kind of products and services you're going to provide. Identifying a niche is also important. After you comply with the regulatory requirements of starting a business, developing your website and social media presence is to your advantage, especially if young adults are among your target markets. With careful planning and creative marketing, your party decorating business can be very successful.
8. DJ Business
What's a big event without a DJ dropping some bouncy beats? As the events industry bounces back from the coronavirus pandemic, so does the DJ market. Global sales of DJ equipment are expected to grow and reach $732 million by 2026. If you love remixing and creating new tracks, setting up a DJ business could be a great way to make a living.
But a DJ business is not just about having the best beats. There's a lot of work that goes into it. Having easy access to digital platforms and streaming services will lessen your burden. You'll also need to have the right skills and equipment. Then you'll want to establish your brand, promote your services and grow your social media following to attract clients. With excellent service, you can easily gain loyal customers and sustain your business.
9. Princess Party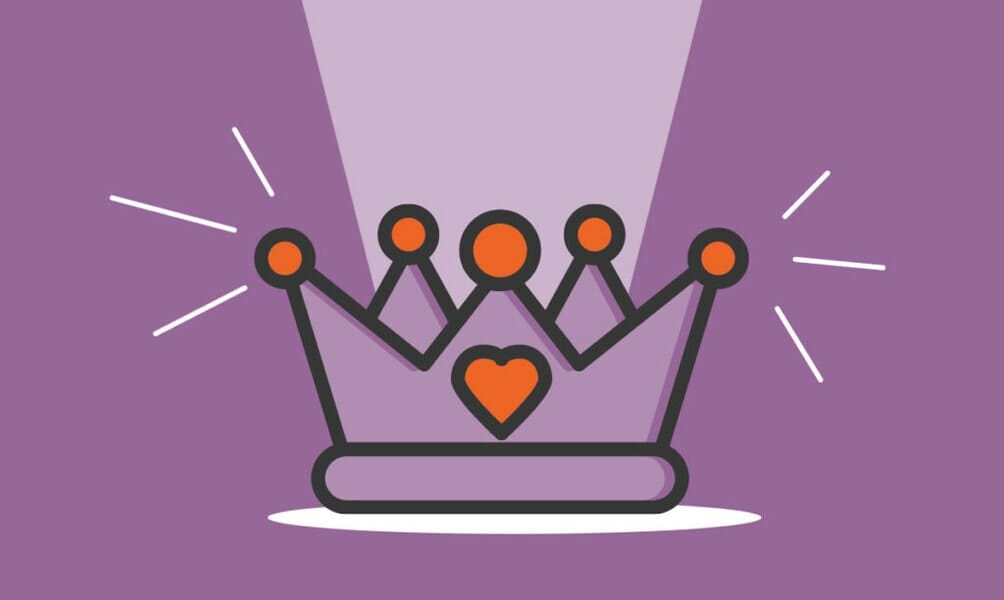 Most little girls have probably dreamed of becoming a princess. You can help make that fantasy a reality with your own princess party business. A princess party is probably the most popular party theme for girls under 12 — and there are more than 25 million of them in the US. That's a lot of princess parties!
You'll want to familiarize yourself with the different fictional princesses to be able to come up with fun ideas for the perfect princess party. The invitations, props, costumes and wigs, decorations and giveaways must correspond with the theme. And don't forget tiaras!
But before you launch your business, it is important to make sure that it's legally compliant. You will also need a business plan, including a creative marketing plan to attract clients. If you do it right, a princess party business can also be profitable.
10. Wedding Planning
Who doesn't love a big wonderful wedding? Of course, everything has to be absolutely perfect, which is why so many Americans choose to hire a wedding planner. Wedding planning is a nearly $900 million industry in the US, and poised to do well as many couples are finally able to put their long-delayed nuptials on the calendar. If you're well organized and enjoy making grand plans, you could start your own wedding planning business and create magical memories for countless couples and their loved ones while grabbing a share of this major market.
The first decision is to choose what type of wedding planning you'd like to offer: full-service, partial service, or event coordination. Full-service planners take care of absolutely everything, from the flowers to the table placements and even the weather (they wish!). Partial service planners provide assistance with key aspects of the wedding, such as outfits or location, and event coordinators just keep an eye on the details for couples who've done most of their own planning. You might want to offer all three services, and optimize your chance of success!
11. Wedding Venue
Maybe you've heard — the pandemic is finally over. People are starting to party again, which means we'll soon be seeing a lot of weddings! Weddings are a growing $60 billion US industry in the US. If you own or have your eye on an appealing venue, you could launch a wedding venue business and make a good living by giving happy couples and their families memories that last a lifetime.
The biggest expense is of course the venue itself. If you already have a big space in a great location, you're halfway there — and probably should have launched your wedding venue business years ago! Assuming you still need to find one, your best bet might be to look for aging and abandoned barns and farmhouses in rural areas, which have become an increasingly popular wedding option.
Once you've nailed down a great venue, you just need to do some marketing and let that gorgeous setting do the work for you. With any luck, you'll soon be booked solid through the spring and summer.
12. Wedding Rental
Starting a wedding rental business can be highly profitable and gives you the opportunity to help couples live their dream on a budget. Nearly two million weddings were held in 2021 and the number could increase to almost 2.5 million in 2022. The increase is also reflected in the positive performance of the US wedding services industry, which is predicted to bounce back from the pandemic and grow to nearly $58 billion in 2022.
Before you get started with your wedding rental business, it's important to understand the market. You can start small from your home by renting out accessories like bridal earrings, wedding veils, hand gloves, tiara, and more. As your business grows, you can move to selling wedding gowns and suits. If you have the capital, you can rent a space or a garden and develop this into a wedding venue for rent. There are numerous possibilities and it's up to you to grab the opportunity. Good luck!
13. Shaved Ice Business
What's more refreshing than shaved ice on a hot summer's day? Not much, which is why snow cones and shaved ice have been gaining in popularity in recent years and are now making a major splash. This is a great time to start a shaved ice business and spread the summertime joy. All you need is a mobile pushcart or food truck, a shaved ice machine and some tasty flavored syrups and you'll be good to go.
The key step will be finding unique and appealing flavors in an increasingly dynamic and experimental market. These days, restaurants like David Chang's Majordomo are serving up Japanese-style shaved ice, while street vendors offer flavor combinations like blackberry-lavender and watermelon-basil.
Whichever options you choose, you should know that the US frozen dessert market is worth $53 billion and expects strong growth through 2028, which means opportunity is there for the taking for the bold entrepreneur.
14. Cake Making
Nearly six out of 10 Americans eat dessert after a meal at least once a week, and cakes are among the favorites. Cake consumption is growing steadily in the US despite the increasing preference for healthy food. Well, those with a sweet tooth always find an excuse to indulge in cakes. If you're fond of baking and designing cakes, starting a cake business might be the perfect career choice for you.
This type of business can be run from home so you can minimize your overhead cost. Once you've registered your business, you should find a reliable supplier of ingredients and supplies. Besides offering unique birthday cake designs, you might also want to introduce gluten-free and sugar-free cakes to cater to all kinds of customers. Keep yourself updated with the latest market trends and consider coming up with cakes in a box or tin can cakes. A cake business will require a lot of creativity, hard work and an effective marketing plan.
15. Catering
Do you have great culinary skills? Have you always dreamed of making your delicious dishes for hundreds of people? Now is a great time to start a catering business. The industry is seeing strong growth as the pandemic recedes and more and more people plan major events, like weddings and corporate affairs. If you're looking for an inspiration, here are profitable catering business ideas and opportunities.
The crucial first step will be nailing down an initial menu. Do you favor traditional American dishes? Are you obsessed with Italian? Or maybe Mexican, Thai or Middle Eastern food is more your thing. Once you decide, fill out the menu with appetizer options, second courses, soups and salads, and a selection of entrees and desserts. And don't forget Americans' dietary issues — be sure to include low-fat, gluten-free, vegetarian and vegan options.
Next you'll want to nail down your product offerings. For example, some caterers today are providing box lunches for in-office events. You should also consider embracing technology, as today's top event planners often use apps to book the best caterers. Lastly, it's crucial that you acquire all the necessary licenses and permits, as food businesses are strictly regulated.
Now you're ready to get in the kitchen and start making a lot of smiling faces, and a lot of money.
16. Balloon Business
Balloons are always a big hit. They make the perfect gift for children and adults alike, and they make even virtual parties fun and exciting. The global market for party balloons has continued to thrive and is anticipated to grow 5% annually through 2030. If you're looking for a fun business idea, you might want to consider starting a balloon business.
The first step is to pick the type of balloons that you want to create, whether latex or foil. Latex balloons are more commonly used and considered the golden standard in parties, while foil balloons offer more diverse options in size, shape and color. They also last longer than latex balloons, although they're less elastic and more vulnerable to heat damage. Each type of balloon presents advantages and disadvantages, so carefully considering these is important. Actively promoting your business to attract potential customers or prompt past customers to make repeat orders could also spell success for you.
17. Gift Basket
It's hard to go wrong with a gift basket of wine, fruit, or flowers, whether for family, friends, or colleagues. It's an excellent choice if you don't know what the recipient likes or if you're sending to multiple recipients.
The versatility of gift baskets has kept demand high over the years, especially from the corporate sector. The US corporate gift market is predicted to cross $300 billion in revenue by 2024. If you're an artistic entrepreneur, why don't you grab this opportunity and start a gift basket business? It's a great way to use your creativity and sell something that people will love.
Before you get started, it's to your advantage if you choose a niche and craft your marketing strategy. Having a strong online presence is crucial to your success, so it's a good idea to start developing your website and social media accounts as soon as you decide on your branding strategy. Of course, it's important to make your business legally compliant so you need to work on your regulatory requirements as well.
18. Gift Wrapping
There's nothing like the excitement created by a present wrapped in colorful paper and ribbons. If you're looking for a profitable venture that will make your customers feel good, starting a gift wrapping business is a viable option. The market value of gift wrapping products in the US is expected to double to $7 billion by 2025 as people spend on gifts and gift wrapping not only during the holidays but also for every special occasion throughout the year.
To get started, you have to decide whether to just provide gift wrapping services at home or set up a shop. You will need to unleash your creativity to be able to offer unique gift wrapping ideas. Keep up with the latest trends and techniques to stay relevant and differentiate yourself in the market. It's also important to stock up on wrapping materials and tools to make sure you can deliver what your customers want. With retailers constantly thinking about ways to make each day special, there will always be someone who will need your gift wrapping skills.
18 Party Business Ideas
Party Planning
Party Rental
Pearl Party
Party Room
Party Bus
Paint Party
Party Decorating
DJ Business
Princess Party
Wedding Planning
Wedding Venue
Wedding Rental
Shaved Ice Business
Cake Making
Catering
Balloon Business
Gift Basket
Gift Wrapping
Subscribe to Our Newsletter
Join our exclusive community! Subscribe to our newsletter
and gain insider access to cutting-edge business insights and trends.
Thank you for subscribing! We can't wait to share our latest news and updates with you. Get ready for exciting content in your inbox.