Back to Business Ideas Categories
37 Summer Business Ideas
Written by: Carolyn Young
Carolyn Young is a business writer who focuses on entrepreneurial concepts and the business formation. She has over 25 years of experience in business roles, and has authored several entrepreneurship textbooks.
Edited by: David Lepeska
David has been writing and learning about business, finance and globalization for a quarter-century, starting with a small New York consulting firm in the 1990s.
Updated on October 2, 2023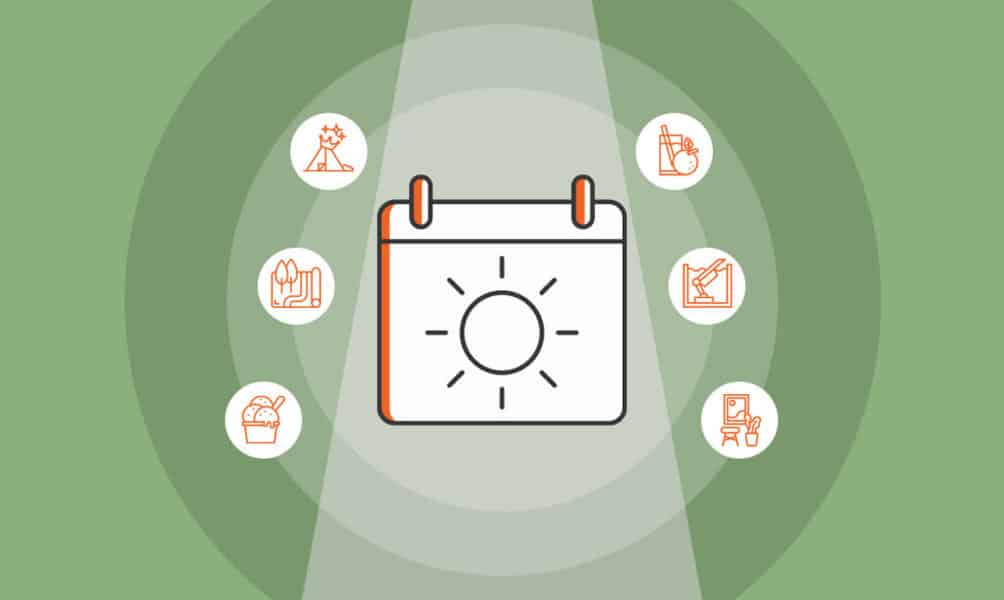 37 Summer Business Ideas
Food Truck
Landscaping
Home Decor
Lawn Care
Ice Cream Business
Car Wash
Pressure Washing
Farm
Lemonade Stand
Juice Business
Solar Farm
Pool Cleaning
BBQ Business
Glamping
Tour Business
Solar Business
Sunglasses Business
Home Building
Boat Rental
Campground
Summer Camp
Party Bus
Bounce House
Gardening
Roofing Business
Waterpark
Window Washing
Charter Boat
Kayak Rental
Luxury Picnic
Hot Dog Cart
Home Improvement
Bike Rental
Snow Cone Business
Tree Trimming
Jet Ski Rental
Stump Grinding
Summer means taking a break, enjoying outdoor leisure, going to a summer camp, and BBQ'ing in the backyard. For smart entrepreneurs, it also means big profits.
If you're looking for ways to make money in summer, you've come to the right place. Lemonade, summer camps, snow cones, and shaved ice are just some of the businesses that thrive during summer. We've come up with a long list of brilliant summer business ideas below. Check it out and see what strikes your summertime fancy.
1. Food Truck
Who can resist the allure of food trucks? These mobile eateries have become a staple at parks, street fairs, music festivals, beaches, private gatherings, and community events. Before the pandemic, food truck industry revenue in the US tripled, and now they're making a strong comeback. Summer is the perfect time to launch your own food truck, serving up delectable dishes to your community while capitalizing on this expanding market.
First and foremost, you'll need to decide on a menu. The options are limitless, from burritos to barbecue, burgers to sausages, and smoothies to pad thai and pizza. You could even adapt your offerings seasonally, with frozen treats in the summer and gourmet soups in the winter, ensuring a steady flow of customers year-round. Next, it's essential to obtain the required licenses and permits for your food business.
Finally, you'll need the food truck itself. While it's likely to be a substantial investment, you may be able to find a used truck at a reasonable price to minimize costs. With a bit of fortune, you'll soon be up and operating, reaping the rewards of your investment as you embrace the summer food truck boom.
2. Landscaping
If you have a passion for outdoor work and tending to gardens, starting a landscaping business could be an ideal summer venture. The recent real estate boom has fueled consistent growth in landscaping and lawn care, with further expansion anticipated. Now is the perfect time to seize this opportunity and cultivate success.
Your landscaping business could offer a wide array of services, including yard and garden design, tree planting, trimming, mowing, and more. You can cater to residential clients, commercial properties, or even both! To begin, it's essential to hone your landscape design and maintenance skills. Thankfully, a national landscapers' apprenticeship program was launched in 2019 through a partnership between the US government and the leading landscapers' association, making it easier to acquire the necessary expertise.
Additionally, you'll need to invest in top-notch equipment and a dependable truck. To draw in clients, create an attractive, user-friendly website and implement a robust marketing strategy to spread the word. With these steps in place, you'll soon see your summer landscaping business flourish as you relish the aroma of freshly mowed lawns.
3. Home Decor
For those with an artistic flair, launching a home decor business can be an ideal summer endeavor. While you may face competition from established brands like IKEA, Wayfair, and Bed Bath & Beyond, finding your niche can help your business prosper. The US home decor industry has been experiencing consistent growth, with revenues projected to surpass $200 billion in 2024.
Opening a brick-and-mortar store will require substantial investment, so you might consider operating your business from home and selling your products through online marketplaces to minimize startup and ongoing expenses. Remember to register your business and adhere to any legal requirements. Staying current with trends and employing innovative promotional techniques for your products will help set you apart in a competitive market. With a clever marketing approach and diligent effort, your summer home decor business can be a gratifying venture.
4. Lawn Care
Do you possess a knack for gardening and an entrepreneurial drive? If so, a summer lawn care business could be an ideal venture for you. The market has experienced significant growth in recent years due to the real estate boom, and this upward trend is projected to continue. As all lawns require maintenance at some point, the lawn care industry has become a $100 billion sector in the US, presenting substantial opportunities.
To attract and retain clients, you'll need to differentiate yourself by offering exceptional service. This entails investing in cutting-edge lawn mowing and maintenance equipment, as well as implementing a robust marketing strategy across social media, online platforms like TaskRabbit and Angie's List, and within your local community. Once you've secured the necessary licenses, focusing on these areas can help you reap the financial rewards of your lawn care business – and we're not just talking about grass!
5. Ice Cream Business
Did you know that on average, Americans indulge in nearly half a pound of ice cream each week? The appetite for this frozen treat remains strong, making a summer ice cream business an evergreen opportunity.
To start on the right foot, there are several crucial steps to follow. Source the finest ingredients, equip your kitchen with the necessary tools, and develop a selection of creative, enticing flavors. Additionally, ensure that you comply with licensing and food safety regulations. Once these bases are covered, you can promote your products online, engage in marketing efforts, and begin selling your ice cream to enthusiasts both locally and globally. With persistence, you could soon expand your business to rival the likes of Ben & Jerry's.
6. Car Wash
For automobile enthusiasts, maintaining their vehicle's appearance inside and out is a top priority. This passion has given rise to nearly 17,000 car washes in the US and a booming $28 billion industry. By making a significant investment, you can establish your own car wash business, delighting car owners while earning a comfortable living during the summer months.
A critical factor in your success will be the location, as most people won't travel far for a car wash. Aim to find a spot with ample space, consistent traffic, and easy accessibility. Prime options include areas near malls and shopping centers or alongside highway rest stops. Once you've secured an ideal location, invest in state-of-the-art car washing machines and refine your expertise in car detailing. With these elements in place, your summer car wash business will be on the road to financial success!
7. Pressure Washing
If you're unfamiliar with pressure washing, it's worth exploring this burgeoning industry with substantial profit potential. Also known as power washing, this process utilizes a high-pressure water jet to remove loose paint, mold, grime, mud, dirt, and other undesired substances from buildings, vehicles, and various hard surfaces.
As pressure washing is both swift and efficient, it is becoming an increasingly popular alternative to traditional cleaning methods. The high demand allows businesses to command significant mark-ups, and getting started is relatively simple. No licenses or certifications are required; all you need is the appropriate equipment and an attractive website to launch your summer business.
From there, you'll need to decide whether to focus on residential or commercial clients, and engage them through targeted marketing campaigns. With these steps in place, your pressure washing business will be primed for success during the summer season.
8. Farm
Have you ever envisioned yourself running your own farm? Now is the perfect time to dive in, as more and more people are moving to rural areas in search of healthier, farm-fresh foods. The agricultural industry in the US is valued at over a trillion dollars, presenting ample opportunities for dedicated entrepreneurs during the summer months.
However, be prepared for the hard work that comes with farming. It's not as simple as donning a pair of overalls. First, you'll need to locate and acquire suitable land. Then, you must decide on the crops you want to cultivate, such as heirloom tomatoes, zucchini, or soybeans. Prepare the soil for planting and maintain your fields by warding off pests and diseases. Furthermore, consider which livestock to raise, whether it be chickens, lambs, cows, or pigs.
Farming is undoubtedly labor-intensive, but the reward is working in the great outdoors and providing nutritious, wholesome food to your family and community during the summer season.
9. Lemonade Stand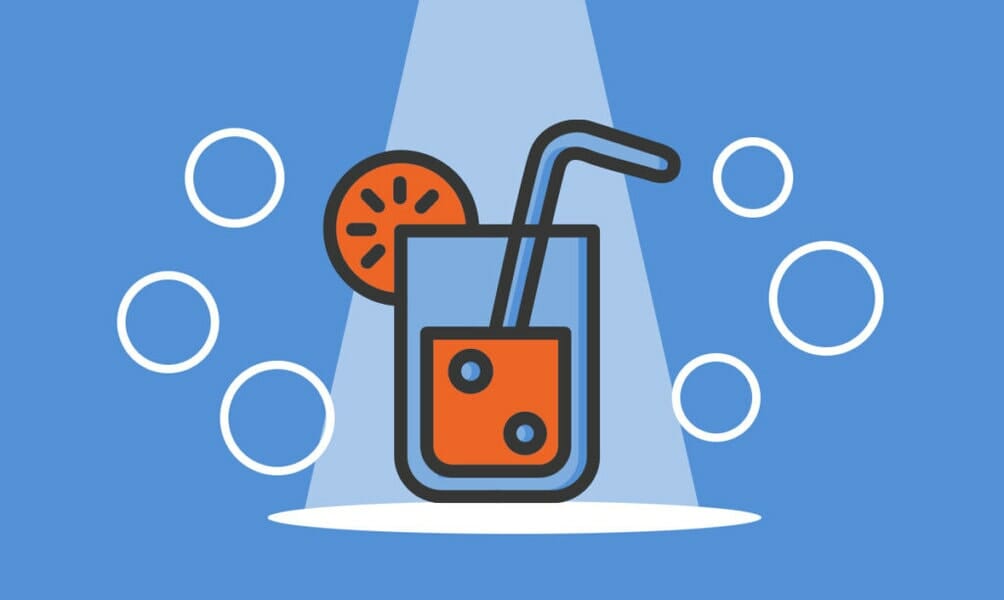 Earning money by selling fresh lemonade is a quintessential summer activity. However, you can turn this seasonal venture into a year-round lemonade business as the US lemonade industry is projected to grow in the coming years, reaching over $2 billion by 2026. The rising awareness of lemonade's health benefits and changing consumer lifestyles contribute to this increased demand.
To set your lemonade business apart in a competitive market, innovation is key. Develop new flavors that retain the health benefits of traditional lemonade, such as raspberry, strawberry, or mint-infused options. Eye-catching branding and appealing packaging will also give you an edge. Location plays a crucial role, so aim for an area with high foot traffic or close to events that attract large crowds. Lastly, aggressively market your product and focus on building brand awareness to ensure your lemonade business flourishes all year round.
10. Juice Business
As Americans become increasingly concerned about the health risks associated with carbonated soft drinks and artificial sweeteners, the $25 billion juice industry is set to experience steady growth in the coming years. Starting a juice business during the summer months is an excellent opportunity to promote healthier lifestyles, be your own boss, and generate a stable income.
You might consider operating a mobile juice cart from your home, setting up at parks, local fairs, festivals, or major events, and offering special deals. After acquiring a cart or renting a storefront, ensure that you obtain all necessary licenses and permits for food-related businesses. Next, create a compelling menu of fresh juices and enticing combinations, like berry mango ginger or raspberry lemonade.
Alternatively, you could operate exclusively from home by selling bottled juices instead of fresh-squeezed ones. However, keep in mind that bottling juices involves higher costs due to materials and packaging. Regardless of your approach, it's wise to start small and gradually expand your business as you establish yourself as the go-to juice provider in your community.
11. Solar Farm
Concerned about climate change? If you have access to substantial funding, you can contribute to combating climate change while earning a living by starting a solar farm. Solar farms generate renewable energy, reduce carbon emissions, lower electricity bills, and require minimal maintenance.
Over 2,500 US solar farms generate nearly $11 billion in revenue. However, many have a capacity of five megawatts or less, indicating room for growth in the sector. If you own a large property, you can develop it into a solar farm during the summer months.
Keep in mind that starting a solar farm requires significant capital, with initial costs potentially reaching $2 million. Alternatively, you could lease your property to an individual or company planning to establish a solar farm. This way, you'll still contribute to the fight against climate change while earning a passive income.
12. Pool Cleaning
While pool cleaning may not seem like a glamorous job, it offers honest, well-paying work. As pools have become more affordable and popular in recent years, the demand for pool technicians has surged.
Pool maintenance involves more than just cleaning, as issues can range from leaky skimmers and malfunctioning pumps to algae blooms and clogged pipes. By starting a pool cleaning business, you can capitalize on this growing demand and potentially enjoy significant profits poolside.
Living in an area with numerous pools and year-round warmth, such as Florida or Arizona, is advantageous. You'll need to invest in appropriate equipment, including filters, cleaning chemicals, brushes, hoses, buckets, and nets. Enroll in a two-day course to become a trained and certified pool cleaning technician. Once you have completed your training, you can start offering your services online as you develop your website and launch your new pool cleaning business during the summer months.
13. BBQ Business
While vegetarians may not agree, it's hard to deny the widespread appeal of delicious grilled meats. Barbecue has experienced steady growth, becoming a $4 billion industry in the US. If you possess exceptional grilling skills, you could launch your own BBQ business, serving mouthwatering dishes while generating impressive profits.
However, there are a few challenges to address. First, you'll need to determine your preferred BBQ style, such as Kansas City, St. Louis, traditional, or something entirely unique. You can also choose to specialize in chicken, pork, or beef, or opt for a diverse menu featuring all three. Next, secure a prime location with consistent foot traffic and invest in the necessary equipment. Finally, implement a robust marketing strategy and begin sizzling your way to success during the summer months.
14. Glamping
Just a decade ago, the term "glamping" or "glamorous camping" was virtually unknown. Today, it's a nearly $3 billion global industry and one of the fastest-growing segments in the travel and hospitality market, projected to more than double by 2030. If you own an attractive piece of land or have the resources to acquire one, you could establish your own glamping business, catering to discerning travelers seeking luxurious experiences.
However, there will be considerable work involved. Beyond securing the property, you'll need to equip it with all the necessary amenities, such as stylish tents or teepees, high-end bedding, furniture, lighting, and climate control systems. If your location is near water, you could enhance your revenue by offering rental services for sailboats, canoes, kayaks, and paddleboards. But before diving in, remember that this is a new and rapidly evolving industry; it's essential to research the market and stay updated on the latest trends before committing to a particular style.
To attract guests, ensure your glamping site stands out as the most alluring option in your region.
15. Tour Business
Have you got the knack for creating exceptional package tours? If so, launching your own tour business could be a brilliant move. While it demands a significant amount of effort, the rewards can be substantial. The US tour industry is experiencing a powerful resurgence post-pandemic, with revenues projected to rise by over $8 billion in 2022.
Tour operators play a vital role in curating tour packages for tourists and travel agencies. The demand for outdoor excursions, including countryside getaways and national park visits, is on the rise. To establish a successful tour operation, you'll need to identify a niche, determine your target audience, and assess the competition. Additionally, familiarizing yourself with the legal requirements and regulations governing tour operators, travel agencies, and other tourism-related enterprises is essential.
16. Solar Business
Contemplating a venture into the world of solar power? You're certainly in good company. With government incentives on the rise and a heightened focus on environmental sustainability, the solar industry is experiencing a remarkable boom. Over the past decade, the cost of solar panels has plummeted by more than 60%. Moreover, there has never been a more opportune moment to embark on your own entrepreneurial journey.
However, before diving in, you'll face a crucial decision: which aspect of solar power will your company specialize in? Options abound, ranging from selling solar panels, providing installation services, offering a combination of sales and installations, to venturing into the construction of expansive solar farms. It's worth noting that the latter choice necessitates substantial capital investment and a sizable plot of land, preferably in a sun-drenched location. Regardless of your chosen path, complying with all licensing and regulatory requirements is imperative. Once accomplished, you'll be poised to ignite and empower your entrepreneurial pursuit.
17. Sunglasses Business
Who doesn't adore a stylish pair of sunglasses? Not only do they make a fashion statement, but they also offer enhanced vision and protection against the sun's harmful rays. It's no wonder that the sunglasses industry, valued at $2 billion, anticipates steady growth until 2025. The best part is that you don't require prior experience or expertise to embark on your own sunglasses business and reap the benefits of this trendy market.
However, be prepared to put in some serious groundwork. Your first step is to design two or three captivating sunglasses styles that will serve as your flagship products during the initial launch. Researching established leaders in the sunglasses industry and keeping a close eye on the latest fashion magazines will help you identify the top-selling trends. Bold and oversized frames are making a comeback, for instance.
Next, you'll need to determine whether you want to establish a physical sunglasses shop, operate a stand akin to Sunglass Hut, or focus on online sales. It's worth noting that online sunglasses sales are outpacing the overall market growth. Lastly, you'll need to forge partnerships with reliable manufacturers and launch a captivating marketing campaign to showcase your stylish eyewear.
Before you know it, your future will shine so brightly that wearing shades will become a necessity.
18. Home Building
While the construction industry is currently thriving, venturing into the realm of home building is far from a walk in the park. Numerous obstacles lie ahead, demanding considerable time, effort, and resources to overcome. Among the key considerations for aspiring builders is the vital task of identifying suitable land for development.
When it comes to land acquisition, you have several options at your disposal. You can opt to purchase developed land or acquire parcels that are poised for imminent development. Alternatively, you may choose to invest in undeveloped land, which tends to be more cost-effective but requires additional groundwork before construction can commence.
However, regardless of your chosen path, ensuring your business is equipped with all the necessary licenses, permits, and adherence to regulatory requirements is paramount before embarking on any building endeavors.
19. Boat Rental
What could be more delightful than a day spent basking in the joys of being out on the water? From exhilarating water sports like skiing and tubing to leisurely cruising, socializing, swimming, and simply soaking up the sun, the possibilities are endless. It's no wonder that boat rentals have become a thriving $5 billion industry in the United States, poised for smooth sailing and steady growth in the years to come. If you have a fondness for the outdoors, starting your own boat rental business can allow you to help people enjoy their leisure time while also securing a rewarding livelihood.
However, there are a few considerations to keep in mind. Firstly, living near a sizable body of water and identifying an accessible access point or marina for your operations will be essential. Secondly, you must be prepared to embrace the seasonal nature of this line of work, as in most regions of the US, revenue generation will be limited to around 6-7 months per year. Lastly, initiating this venture will necessitate a significant investment, as acquiring appealing and rentable speed boats and other watercraft comes with a considerable price tag.
If you are comfortable with these factors and able to obtain the necessary permits and insurance, embarking on the journey of putting boaters on the water will steer you straight towards success.
20. Campground
Are you an ardent lover of the great outdoors? If so, venturing into the realm of setting up a campground may be the perfect fit for you, serving as an exciting pathway to embark on your entrepreneurial journey. Camping remains one of the most beloved pastimes in the United States, and even during the pandemic, the number of campers swelled to an impressive 48 million, as outdoor activities were deemed safer than indoor recreation.
When starting a campground, your primary challenge will likely be securing a suitable location. The most sought-after campgrounds in the US are often nestled in state parks, near picturesque bodies of water, surrounded by untamed wilderness, or nestled in the majestic mountains. Once you identify a prime campsite, navigating the realm of licensing, zoning, and other legal requirements becomes paramount. Prior to launching your business, conducting thorough market research and assessing what other campgrounds offer can prove invaluable. With meticulous planning and a creative marketing strategy, your campground can give competing sites a run for their money.
21. Summer Camp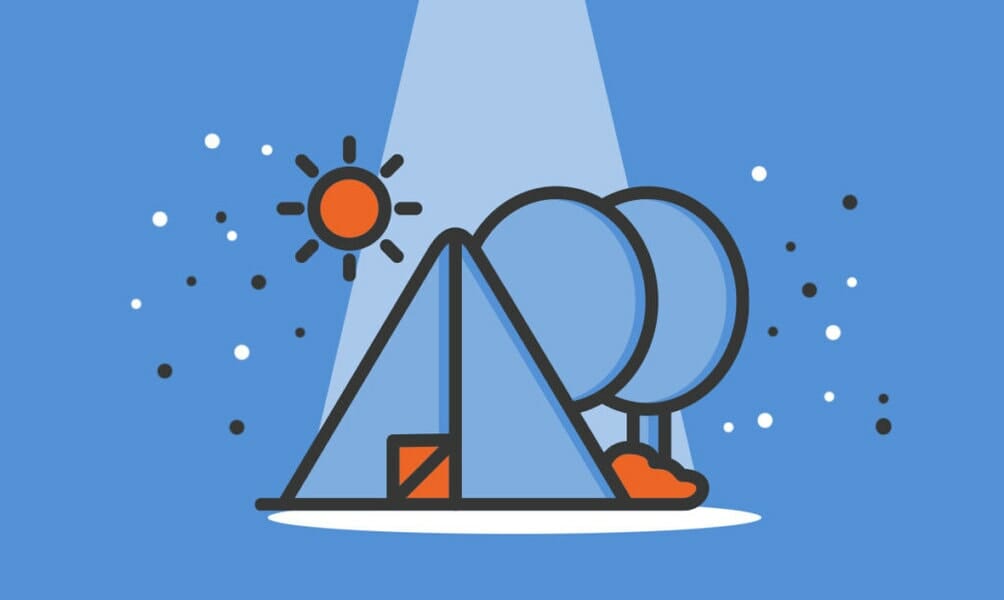 Setting up a summer camp is a lot of fun, and it's also a great way to make money. If you're looking to start a summer camp business, you're right on time. The industry, valued at around $3 billion in the US, is expected to return to growth as the economy recovers from the pandemic and thousands of summer camps across the country reopen.
To get started, you'll have to choose a niche and decide whether to set up a vacation camp, sports camp, or outdoor adventure camp. Most camps still cater to children, but some have programs for adults as well. Your choice will determine the kind of facilities that you will build. Camps generally provide cabins, campsites, and recreation facilities and equipment. They also provide meals, snacks, and non-alcoholic beverages. You will need to make an upfront investment. Unless you already have an existing property that's ideal for a summer camp, you will have to choose your location well to be able to attract customers.
22. Party Bus
Are you ready to dive back into the joy of celebrations and festivities? As the pandemic gradually recedes, people are eagerly venturing out for some well-deserved good times. And for many, that entails renting a party bus, where they can dance, drink, and revel in the night while cruising through the streets. Party buses are an integral part of the thriving $8 billion US limousine industry, expected to experience robust growth as people organize long-delayed gatherings and indulge in unforgettable nights on the town.
Embarking on your own party bus business will require a substantial investment, with the primary expense being the bus itself. Ideally, you'll find a reliable bus at a reasonable price and then transform it into a party haven complete with enticing features such as a bar, disco ball, DJ booth, and more. Once you engage in effective marketing and spread the word about your services, you'll have the potential to charge as much as $700 per night, making it possible to achieve a favorable return on your investment within a reasonable timeframe.
However, it is crucial to ensure that you obtain all the necessary licenses, permits, and insurance. After all, the last thing you want is for the party to come to an abrupt halt on the curb.
23. Bounce House
There's something delightfully whimsical about bounce houses, which is precisely why they offer so much enjoyment. Whether it's energetic toddlers or even the most serious of adults, sometimes we all crave the opportunity to bounce around and let go of our worries. That's precisely why bounce houses have gained tremendous popularity. You'll find them at church and school events, birthday parties, fairs and festivals, graduations, and even frat parties. While the US bounce house and party supply industry experienced setbacks in 2020, it is making a triumphant comeback as the pandemic recedes, with a projected 16% growth in 2022 alone.
You can ride this wave of resurgence by launching your own bounce house business, providing people of all ages with an opportunity to enjoy themselves while also generating a good income. The beauty of this venture is that you don't require a significant investment, and you can operate from the comfort of your home by offering your bounce houses online. Simply purchase a few appealing bounce houses, build an enticing and user-friendly website, and initiate effective marketing strategies. Additionally, obtaining insurance is crucial, as bounce house injuries, while rare, do occur. Most importantly, the vast majority of bouncers thoroughly relish their experience and eagerly return for more fun.
24. Gardening
Did you know that four in 10 American millennials are actively engaged in indoor gardening activities, while around a third of baby boomers cultivate indoor plants as a means to alleviate stress? If you possess a green thumb and find joy in nurturing plants, starting a gardening business and assisting others in their gardening endeavors can be incredibly fulfilling. Not only does it allow you to transform your hobby into a profitable venture, but it also presents a delightful way to connect with nature.
Launching a gardening business is relatively straightforward and doesn't require substantial overhead costs. Moreover, this type of enterprise can be conveniently operated from the comfort of your own home. You can offer in-person and virtual workshops on gardening techniques, provide garden design and maintenance services, and even extend your offerings to include lawn mowing and outdoor repairs. Conducting thorough market research and assessing what your competitors are providing will enable you to identify your target clientele and tailor your services accordingly. With your passion for cultivating plants and a steadfast determination to succeed, your gardening business will thrive and flourish.
25. Roofing Business
Roofs often slip our minds until they require attention, yet they play a pivotal role in the integrity of our homes and offices. After all, what purpose does a building serve without a sturdy roof? Perhaps this is why the US roofing industry, valued at $50 billion, is projected to grow by over half by 2030. This remarkable growth presents a significant opportunity for aspiring entrepreneurs like you to establish a roofing business and provide an indispensable service to those in need.
The first crucial step is to acquire the necessary skills and knowledge to become a proficient roofer. Numerous online courses are available to kickstart your journey, and complementing your education with practical apprenticeships will allow you to gain hands-on experience. Once you have mastered the craft, obtaining certification and a roofing contractor's license will be essential. Additionally, it is advisable to determine the type of roofing material you would like to specialize in. Aluminum roofing, for instance, has been gaining traction in recent times, presenting a promising niche to explore.
With a solid foundation of expertise and the necessary qualifications, you can ascend to new heights in the roofing industry.
26. Waterpark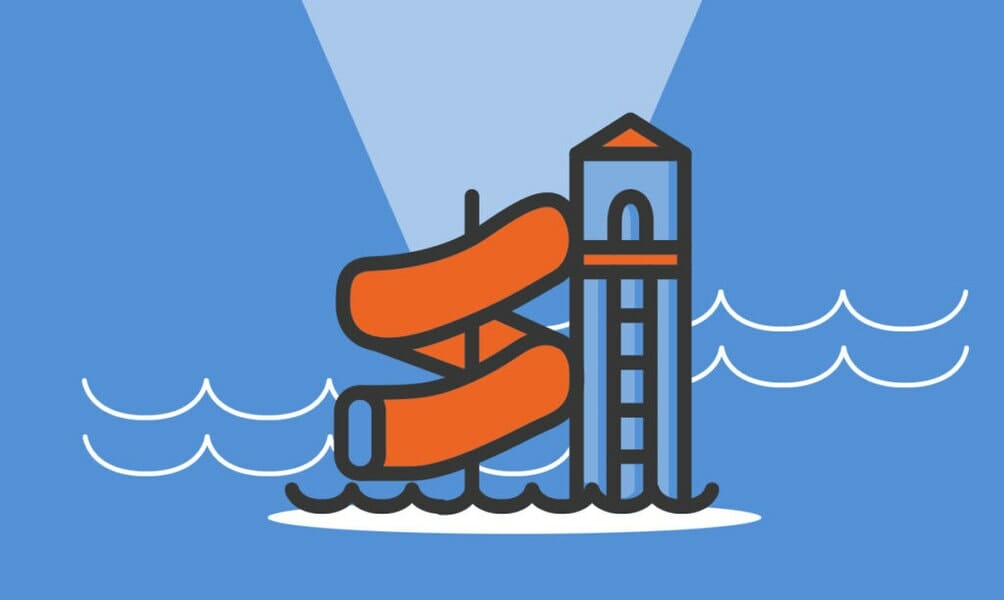 Diving into the waterpark business is a brilliant summer-centric idea, capitalizing on the season's heat and the public's thirst for aquatic adventures. From splashing slides to relaxing pools, waterparks are summer havens, attracting families and individuals looking for both excitement and respite from the sun.
While the initial setup demands substantial investment in land, rides, and safety protocols, the summer surge in visitors can offer lucrative returns. With effective marketing, a strategic location, and a focus on customer experience, a waterpark can stand out as a premier summer destination and a profitable entrepreneurial venture.
27. Window Washing
Have you ever noticed what happens to windows that are neglected and left uncleaned? They lose their purpose as windows, as their transparency becomes obscured. This is why window washing is a perpetually in-demand service, resulting in it being a billion-dollar industry in the United States, presenting a significant business opportunity.
Starting a window washing business is remarkably straightforward. All you need is the appropriate equipment, including reliable safety gear, to commence offering your services. Online platforms like Angie's List or TaskRabbit can serve as effective avenues to promote your business and connect with potential clients. Additionally, researching prevailing rates in your area will ensure your pricing remains competitive. You can also enhance your skills and stay up-to-date with the latest techniques by watching informative tutorials on platforms like YouTube. However, always prioritize safety by thoroughly inspecting your gear and taking necessary precautions while working at heights.
28. Charter Boat
Embarking on your own charter boat business can be an incredibly enjoyable and rewarding endeavor. Despite the challenges posed by the pandemic, the private charter boats industry in the US generated nearly $800 million in revenue in 2021. This success can be attributed to the fact that chartered boats, which cater to small groups of passengers for fishing trips or social gatherings, were not subject to the same restrictions as cruise ships that accommodate a larger number of passengers. As a result, boat charters are expected to continue enjoying popularity over the next five years.
As a new charter boat business owner, it is crucial to understand the market dynamics and formulate a comprehensive business plan. Setting rates for your services will require careful consideration of factors such as fuel costs, insurance, boat payments, and maintenance expenses. Additionally, acquiring the necessary supplies and equipment will be essential to provide a seamless experience for your customers. Your business plan should identify your target market, potential destinations, and a detailed list of services you intend to offer. Apart from fishing, you could diversify your offerings to include activities such as parasailing and jet skiing, further enhancing the appeal of your business.
29. Kayak Rental
With the resurgence of outdoor activities, investing in a summer-centric kayak business is a strategic move. Not only does it present a lucrative opportunity to generate income, but it also allows you to facilitate exercise and enable people to immerse themselves in nature. Anticipated steady growth in kayak and accessory sales over the coming years further strengthens the case for starting a kayak rental business.
In addition to providing kayak rentals, you can enhance your offerings by carrying a diverse range of accessories. Paddles, apparel, helmets, storage bags, seats, life jackets, and safety gear can all be part of your inventory. Choosing a prime location for your shop is crucial. Proximity to the coast, rivers, or lakes is essential, along with ensuring high foot traffic. Naturally, establishing your shop and procuring a sufficient stock of kayaks and accessories requires a notable initial investment. Lastly, promoting your business and effectively communicating your unique offerings to potential customers is a key aspect of success.
30. Luxury Picnic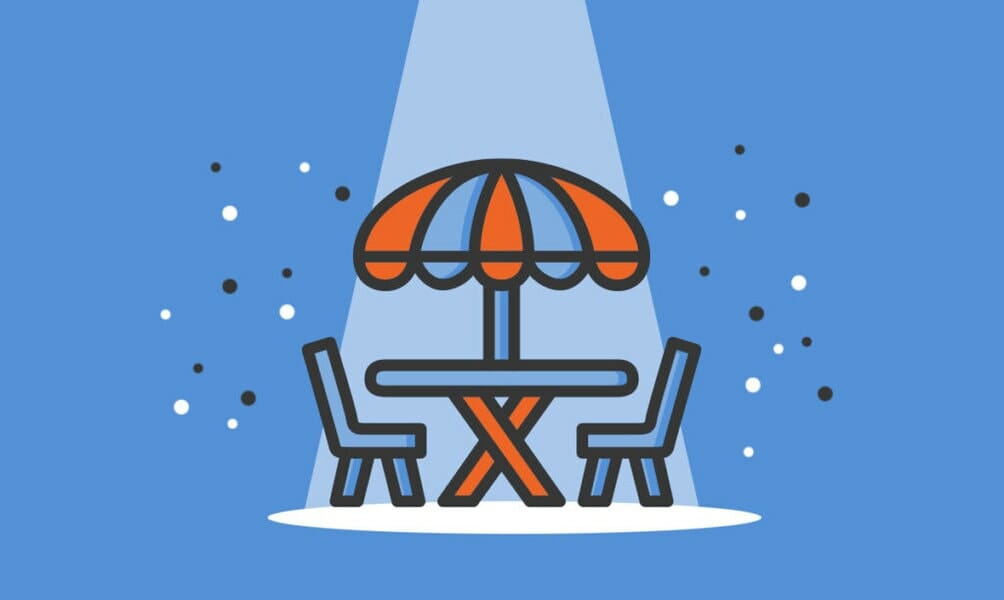 Who doesn't love a picnic? And because gathering outdoors is safer than indoors, one of the few businesses that did well during the pandemic is the luxury picnic, or pop-up picnic, industry. Across the United States, luxury picnic companies saw their revenues increase as much as 10-fold in the last few years, driven by Instagram photos going viral. So if you're a whiz in the kitchen and enjoy curating high-end dining, you could start your own luxury picnic business and help countless people enjoy outdoor meals while making a good living.
You could start your business from home for a relatively small investment. First, you'll need to experiment with your favorite dishes and nail down a few different menus. You'll want to make sure every customer has the best experience possible, which means you'll need nice blankets and pillows, tablecloths and silverware and additional design flourishes of your choice. From there, you'll just need to get the word out via strong branding and a robust marketing campaign. With any luck, you'll soon be living the high life, just like your customers.
31. Hot Dog Cart
During the summer season, from Memorial Day to Labor Day, the consumption of hot dogs in the United States surpasses a staggering rate of 800 hot dogs per second. With a massive and continuously growing hot dog market, driven by the increasing adoption of high-protein foods and the availability of reduced-fat options, starting a hot dog cart business could be a promising venture to consider.
While the idea of setting up a hot dog cart may appear straightforward, it is essential to navigate the intricacies of obtaining the necessary permits and licenses, sourcing the required equipment, establishing reliable suppliers, and determining the product range to offer. Given the abundance of hot dog carts in the market, fierce competition awaits, making it crucial to secure a prime location and implement robust promotional strategies to effectively differentiate your business. Once you have successfully established your brand and built a loyal customer base, you can anticipate a steady stream of customers eagerly lining up to savor your delectable hot dogs.
Don't hesitate any longer; seize the opportunity to make a mark in this vast and thriving market. Acquire a hot dog cart and take a bite out of this enticing business opportunity.
32. Home Improvement
If you possess a natural talent for home improvement, consider embarking on a rewarding journey by starting your own home improvement business. The thriving US market, valued at over $400 billion, is projected to experience steady growth in the coming years, fueled by an increasing number of consumers shifting towards energy-efficient and environmentally friendly homes. Additionally, government policies that offer tax credits for green buildings contribute to the positive growth trajectory.
To commence your venture, it is crucial to narrow down the specific products and services you intend to offer. Will you focus on constructing new additions, or concentrate on interior design and cosmetic improvements? Conduct thorough market research to understand the offerings provided by local leaders in the industry. To stand out from the competition, consider providing added value or addressing an existing market gap. Perhaps your town lacks a home improvement professional who specializes in creating stunning decks or outdoor spaces.
By carefully analyzing the market, identifying your unique selling proposition, and offering exceptional services, you can carve a distinctive niche for your business within the home improvement industry. Embrace the opportunity to make a lasting impact in this ever-growing market and help customers enhance their living spaces.
33. Bike Rental
With the return of more workers to commuting, the demand for bike rentals as a last-mile transportation option is set to surge. If you're contemplating starting your own business, establishing a bike rental shop presents an excellent opportunity. The US bike rental industry, valued at nearly $800 million, is expected to witness sustained growth over the next five years, fueled by the burgeoning popularity of bike-sharing initiatives and the increasing preference for eco-friendly commuting options among commuters.
Before delving into the bike rental business, it's essential to consider a few factors. Firstly, assess the market demand for bike rentals in your specific area. Determine the types of bikes that would cater to the needs of your target customers. Additionally, decide on an optimal initial bike inventory based on market research and projected demand. Compliance with legal and regulatory requirements is vital to ensure a smooth operation, so make sure to fulfill all necessary obligations. Crafting a comprehensive marketing plan is crucial to attract customers and build awareness of your services. By combining these considerations with your passion for cycling, you can pedal your way to success in no time, providing a valuable service to commuters and contributing to a greener future.
34. Snow Cone Business
On scorching summer days, few things can match the refreshing delight of indulging in a delicious snow cone. These delightful treats, also known as shaved ice, consist of finely crushed ice generously coated with flavorful syrups. From parks to street vendors and large events, snow cones have become a beloved staple, enjoyed by people of all ages. Recognizing the ever-present demand, starting a snow cone business can prove to be a financially rewarding venture.
However, it's important to acknowledge the intense competition within the industry. Snow cones have evolved beyond simple stalls and can now be found in restaurants and bars. Innovative variations have also emerged, incorporating local ingredients or even a splash of liquor. To successfully compete, it is crucial to embrace innovation and create unique, enticing flavors that captivate your target audience. By carefully curating a menu that stands out from the crowd, your snow cone business holds the potential to provide you with a stable and lucrative source of income.
Embrace the opportunity to enter this dynamic market and captivate customers with your creative flavors and exceptional service. With the right strategy and dedication to innovation, your snow cone business can flourish and offer delightful frozen treats that keep customers coming back for more.
35. Tree Trimming
If you have a passion for nature and outdoor work, starting a tree trimming business is a perfect venture for the summer months. While tree trimming is predominantly seasonal and influenced by weather conditions, the expanding infrastructure and residential construction sectors are driving increased demand for these services. The US market is anticipated to experience moderate growth, with projections reaching nearly $30 billion by 2022.
Tree trimming services encompass various tasks, such as pruning dead or excess branches to promote tree health and aesthetics. Additional services include tree felling, stump grinding and removal, as well as transplanting. Before promoting your services, familiarize yourself with your state's regulations and fulfill any insurance requirements. Given the inherent challenges and risks associated with tree trimming, strict adherence to safety measures is paramount. Acquiring essential equipment, such as a truck, chainsaw, safety gear, and other necessary tools, will require an initial investment. Given the competitiveness of the market, it is crucial to differentiate your business by providing added value to your services.
By navigating regulations, ensuring safety compliance, and offering exceptional customer experiences, you can establish a reputable tree trimming business. Embrace the opportunity to contribute to the health and maintenance of trees while satisfying the growing demand for these services.
36. Jet Ski Rental
If you have a penchant for water-based fun, starting a jet ski business can be an incredibly enticing opportunity during the warmest season. The global personal watercraft market, valued at a staggering $1.5 trillion, is predicted to expand by an astounding 50% by 2027. This remarkable market growth makes now an excellent time to embark on a jet ski business, spreading joy and entertainment within your community while riding the wave of market expansion to achieve remarkable success.
However, it's important to note that establishing a jet ski business requires a significant investment. To begin, you'll need to allocate approximately $25,000 to acquire your initial fleet of jet skis. Additionally, you'll require a rental facility located near an appealing body of water, obtain permits and licenses, and cover associated fees. It's crucial to choose a location that offers accessibility and an enjoyable experience for an extended period, ideally beyond just a few months of the year. Moreover, obtaining comprehensive insurance coverage is highly advisable since jet skis, while exhilarating, come with inherent risks.
Once you have laid the groundwork, it's time to start promoting your business. Advertise through local outlets and events, actively engage with relevant social media groups, and leverage online vacation platforms to showcase your offerings. With strategic marketing efforts, you can quickly attract your first customers and set sail towards a successful and thriving jet ski business.
Embrace the opportunity to create unforgettable experiences for water enthusiasts while capitalizing on the unprecedented market growth within the personal watercraft industry.
37. Stump Grinding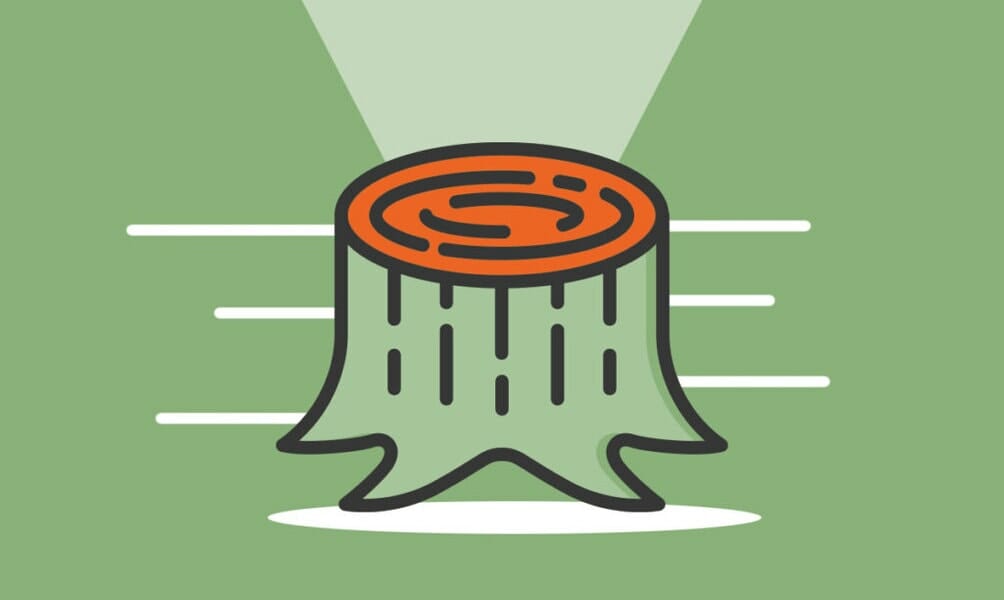 In the warm summer months, homeowners and land developers turn their attention to their yards and properties, seeking to beautify and enhance their spaces. This is where a stump grinding business can flourish. As trees are cut down, unsightly stumps are often left behind, becoming not just an eyesore but also potential hazards. By starting a stump grinding business, entrepreneurs can cater to this specific need, offering services to remove these remnants and clear the land for other purposes.
Stump grinding as a summer business idea offers various benefits. The initial investment can be relatively low, especially if starting small or opting for second-hand equipment. The demand is seasonal yet consistent, as landscaping projects surge during the sunnier months. Moreover, by establishing a robust network with local landscapers, tree removal services, and homeowners, the potential for steady clientele and lucrative income becomes quite promising.
Comments