How Hard Is it to Start a Business?
Written by: Carolyn Young
Carolyn Young is a business writer who focuses on entrepreneurial concepts and the business formation. She has over 25 years of experience in business roles, and has authored several entrepreneurship textbooks.
Edited by: David Lepeska
David has been writing and learning about business, finance and globalization for a quarter-century, starting with a small New York consulting firm in the 1990s.
Published on July 26, 2021
Updated on October 2, 2023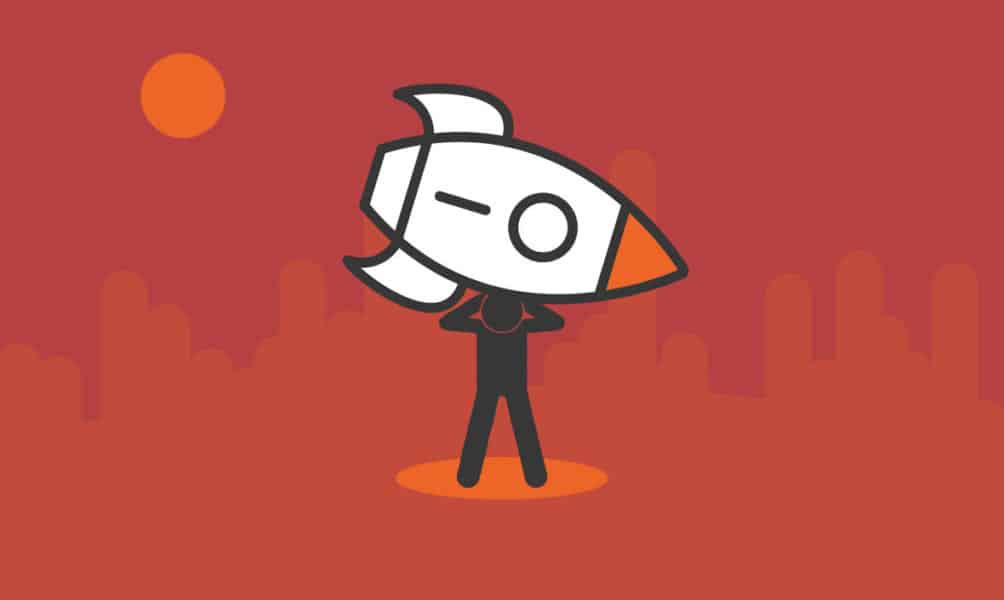 When starting a business, it helps to keep in mind that it's not a sprint, but a marathon. It requires a lifestyle change, especially if you're used to working a 9-to-5 job.
There's no such thing as overnight success. Launching a startup means making a long-term commitment to yourself, and your work!
We hear a lot of success stories from celebrity entrepreneurs. What they usually don't share are the hardships they faced in getting to where they are right now.
Business is mostly about getting the right products and services to the right people at the right time. It sounds simple, but the road to success is often bumpy.
Thankfully, you've come to the right place, as this article will prepare you for your entrepreneurial journey.
Your initial days as a business startup will require patience. There will be highs and lows, but if you're committed to your objectives, there's nothing to stop you from growing. As time goes on, you'll learn and adapt. What matters most is persistence and commitment.
If you're looking to start your own business, here are 11 things you need to be prepared for.
1. It's a Lonely World
Whether you start your business on your own or with a partner, it can be lonely. With all your attention focused on building a successful business, you'll likely be working a lot of hours from home or in a small office.
You might not have much of a social life, at least in the early days. Still, you should try to make time for friends and family, as they can help take your mind off work and give you some quality down-time.
Having a business partner is often a relief, but partnerships can bring their own challenges. Just having your best friend or a skilled professional as a partner doesn't necessarily make for an ideal scenario.
Treat your business partners with respect, but without the personal attachment. All arrangements should be documented, binding all stakeholders in an operating agreement.
To avoid any loss of time and resources, it's imperative you choose your business partners wisely.
2. Cash Flow Challenges
Initially, you might be scraping by with your finances. Even large savings, trust funds or wealthy partners may not be enough to meet the challenges.
At some point you might even worry that you'll be unable to pay your bills. This fear is natural, and thankfully, this stage should be short-lived.
With wise financial decisions based on current revenues and future forecasts, the worries should pass. Just stay consistent in your efforts to make money.
In the short run, you might have to give up on dining out, vacations, subscriptions and other non-essentials. With any luck, the lean times will teach you to be careful with your earnings and spending.
3. Doubts and Beliefs
Images of Elon Musk or Bill Gates on magazine covers are inspiring for anyone starting their business journey.
But we rarely learn how the most successful entrepreneurs achieved in the early stages of their careers.
Entrepreneurship almost always brings struggle and hardship in the early days. Facing such challenges might even make you doubt your abilities. There will be unpredictable scenarios in the startup phase. But with persistence and determination, you can also join the big leagues.
Losing clients and staff, stumbling into unexpected costs, or facing a product failure are to be expected, and with focused and realistic analysis, you can make it through.
During the tough times, be prepared for your family and friends to question your actions. With any luck, you'll also get constructive criticism from people who really care. As long as you strongly believe in yourself and your ideas, take the criticism positively and keep moving.
All these pressures might lead you to think you're alone in this struggle. Rest assured, many entrepreneurs have traveled this same road. Some failed, but got back into the saddle again. Many succeeded through grit and resilience.
Work hard and keep moving forward. Find seasoned entrepreneurs and make them your mentors.
4. Hidden Dragons
When it comes to business, expect the unexpected. First your idea seems the in-thing, then you learn that customers aren't willing to pay for it.
Even with these hurdles, there are hidden dependencies and costs. Just make sure you have a clear understanding of all expenditures, operations, and cultural variables.
Make a plan to address the issues and execute them with focus. There is no harm in taking expert advice for technical issues. At the end of the day, all that matters is that you find a way to persevere.
5. You Will Make Mistakes
To err is human, even in business; you will make mistakes, sooner or later. But you will never learn, grow and progress if you let the fear of mistakes cloud your judgment.
Make educated guesses, trust your instincts, ask for professional guidance when needed, and keep moving.
Even if you make a mistake with all the precautions in place, slow down to analyze and take corrective actions.
The one mistake you shouldn't make is giving up. That's one sure way to lose in business!
6. Be Realistic
It's natural to benchmark your success against similar businesses, but it's best not to waste your energy comparing.
Give your best in every scenario. If you fail, don't sugarcoat it with fancy words and trendy terminology.
Face obstacles with positivity. If there are no issues, then stay focused and keep progressing. Comparisons and excuses will only drag you down.
7. Don't Be Afraid of Failure
You fail the moment you give up. There's always a possibility that your business may not work at all initially.
This can only be termed as a statistical reality. Don't be afraid of failing. Pull up your socks and keep moving. If you can't do that then self-employment might not be for you.
8. More Work, No Play
As mentioned previously, starting a business is a lifestyle change. So, in the startup phase, say goodbye to the 9-to-5 routine, or even a good night's sleep.
In the early stages, time is a luxury you can't afford. This often means working into the wee hours when needed. You might find yourself responding to communications or writing down ideas just before going to bed — or even after! This is not a bad thing.
In the initial period, thoughts of work and deadlines will occupy your mind, which in turn will impact your social life, sleep routines, and "me time". You'll need to fight through it and understand that you are building something.
9. Plan – Execute – Evaluate – Repeat
The most common business blunder is assuming customers will walk in once the open sign is hung on the door.
Many retailers and e-commerce stores fail because they expect a storefront to draw instant traffic. When starting a business, you need a marketing plan. In the early stages, this plan has to be executed thoroughly and rigorously.
Evaluate responses on a daily basis to ensure customers are finding you. If there are any glitches in the plan or execution, they should be addressed immediately.
10. Stay Positive
Humans are programmed to appreciate good after experiencing the bad. Bravely face your hardships and when you reach the good times, remember how the tough times drove you to success.
This attitude will give you perspective and make you grateful for your achievements. It takes years of hard work to be a real success story. There's no shortcut to glory.
11. Be Consistent
Nothing in this world comes easy, and the same goes with starting a business. You'll have to go through tough times and endure the difficulties to even come close to success.
Determination is the name of the game, so leverage your potential and take the first step on your wild entrepreneurial journey.
Good luck!
Comments
How Hard Is it to Start a Business?
It's a Lonely World
Cash Flow Challenges
Doubts and Beliefs
Hidden Dragons
You Will Make Mistakes
Be Realistic
Don't Be Afraid of Failure
More Work, No Play
Plan - Execute - Evaluate - Repeat
Stay Positive
Be Consistent
Subscribe to Our Newsletter
Join our exclusive community! Subscribe to our newsletter
and gain insider access to cutting-edge business insights and trends.
Thank you for subscribing! We can't wait to share our latest news and updates with you. Get ready for exciting content in your inbox.