Back to Business Ideas Categories
28 Unique Business Ideas
Written by: David Lepeska
David has been writing and learning about business, finance and globalization for a quarter-century, starting with a small New York consulting firm in the 1990s.
Updated on September 7, 2023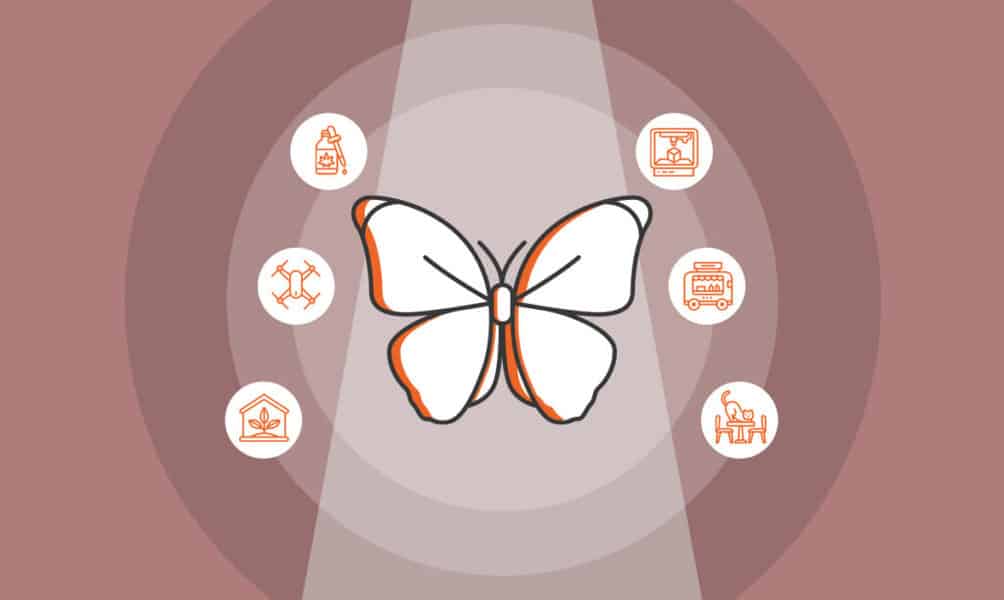 28 Unique Business Ideas
Drone Business
Online Courses
Dog Walking
Greenhouse
Cat Cafe
Virtual Mailbox
3D/4D Ultrasound
Non-CDL Delivery Service
Food Truck
Life Coaching
3D Printing
Waist Training
Vacuum Therapy
Virtual Office
Hemp (CBD) Business
Body Scrub
Outfitter Business
Interior Design
Screenprinting
Cyber Security Company
Kombucha
Record Label
Boudoir Photography
Tiny House Building Company
Methadone Clinic
Credit Card Processing
Bitcoin Mining Company
Virtual Assistant Service
Some business ideas are uniquely appealing, which makes their offerings very attractive to consumers. Drones are increasingly popular these days, while Airbnbs are stealing market share from hotels. Greenhouses have gotten bigger as humanity goes green, while 3D printing may be the future of production and Bitcoin the future of money.
These and more are all included in the below list of unique business ideas, which provide an entrepreneur the chance to do something exciting, and potentially world-changing, while making a good living.
Keep reading to begin your entrepreneurial journey.
1. Drone Business
Drones are one of the world's fastest-growing industries, so if you're thinking of starting a drone business, you've chosen a great time. The market is expected to more than double to $40 billion by 2026, as drones come into wide use for recreation, deliveries, surveillance, agriculture and more. You could start your own business, work from home and make a good living while helping people enjoy their lives more and grow their own businesses through the use of this advanced technology.
The crucial first step will be researching your local and state laws and finding out exactly which types of drones can be used for which purposes. Next, you should decide on which segment of the market you'd like to focus, whether it's for recreation, surveillance, or shooting videos. From there you should probably get a bit of training so you're able to showcase the drones to potential customers. At this point, all you need to do is build a website and start marketing and, considering how fast the market is growing, you could soon have buyers busting down your door.
2. Online Courses
Thanks to video conferencing apps, e-learning and online courses are becoming more popular and seeing explosive growth. The global online courses market exceeded $250 billion in 2020. It is expected to expand four-fold and reach $1 trillion in revenue by 2027. If you're an expert in a certain field, then you can start an online courses business and help educate the world while making some cash.
Before you can launch your business, it's important to keep yourself updated with the latest trends such as the use of artificial intelligence and virtual reality in conducting online classes. Integrating these in your online course programs and providing engaging content can spell the difference for your business.
You can start small and run your business from home. You just need a PC or mobile device, fast and reliable internet connection, a compelling website, and a creative marketing plan to attract clients. With these in place, your online courses business will surely attain success.
3. Dog Walking
Would you believe that dog walking is a billion-dollar industry in the US? It's true, and the pandemic deserves some of the credit, because so many people stuck at home for months on end needed company and decided to get themselves a dog. All those dogs, of course, need to be walked, which means demand for dog walking services is strong and on the rise. If you love dogs, you could start your own dog walk business and help people care for their pets while making a good living, getting some exercise and enjoying yourself! It's a win-win-win.
Of course, it's not as easy as giving a dog a bone. You will most likely need to register with your local health department and get insurance, to help you in the event of any accidents or incidents. But beyond that, you'll just need to offer your services on social media and online platforms like Rover.com and deliver excellent dog walking services to your first few clients. Once you establish a brand and start getting referrals, you might find yourself with too many dogs, and too little time!
4. Greenhouse
For a long time, they seemed like relics of a bygone age. But now, as weather becomes more unpredictable and people look to take greater control of what they eat, greenhouses are suddenly popping up like weeds! The global greenhouse industry is expected to more than double in the coming years, topping $3 billion. You could start your own greenhouse business and help people build the green sanctuary of their dreams while riding the market boom to major profits.
You could start your business from home, detailing your service offerings on an appealing website and meeting with clients at their homes. You will, however, need to have considerable understanding of the lay-out and construction of greenhouses, and hopefully some experience with farming, gardening and flowers as well. Without this, you'll have a hard time attracting business in an increasingly competitive landscape.
If you're a green thumb and a gardening pro, on the other hand, you should have no trouble drawing clientele, and could end up building more greenhouses than you can count.
5. Cat Cafe
Cat cafes, where customers can pet or play with cats while enjoying their coffee, originated in Taiwan and became popular in Japan. Now, there are also over a hundred cat cafes in the US. If you love cats and are looking to start a business, why don't you open a cat cafe? There's a huge potential customer base for cat cafes in the US as indicated by the number of households that have adopted cats as pets. As of 2017, more than 95 million cats were living in American households.
Before you get started, it's important to understand the laws and regulations governing cat cafes. Cats are allowed to roam freely in cat cafes in Japan, but may be restricted to just a corner in US coffee shops because of stringent food safety regulations. It's a good idea to check local and state regulations before you start making a business plan. Once you've hurdled these, your cat cafe can provide you with a steady source of income.
6. Virtual Mailbox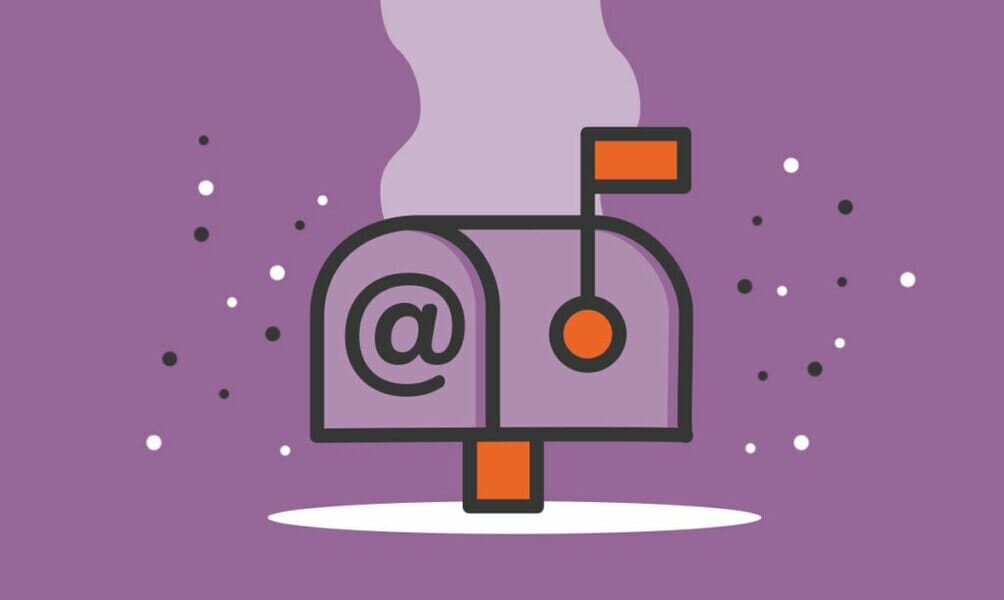 A rapidly growing digital nomad sector is driving demand for virtual mailboxes. If you're thinking about starting a business, you may want to consider a virtual mailbox business. A virtual mailbox provides a physical mailing address where you can accept letters and packages while you're on a trip. Who needs one? More than 15 million Americans consider themselves digital nomads, or remote workers who travel to different locations, as of 2021. People working from home can also use a virtual mailbox to manage their mail and packages remotely.
When you set up your virtual mailbox business, keep in mind that you will be competing with established platforms that offer thousands of locations, attractive packages, and other advantages. You will have to try to top these offers or find a way to offer unique services to corner a share of this competitive market. You will also need to get creative in marketing your business. With hard work and innovativeness, it is possible to achieve success with your virtual mailbox business.
7. 3D/4D Ultrasound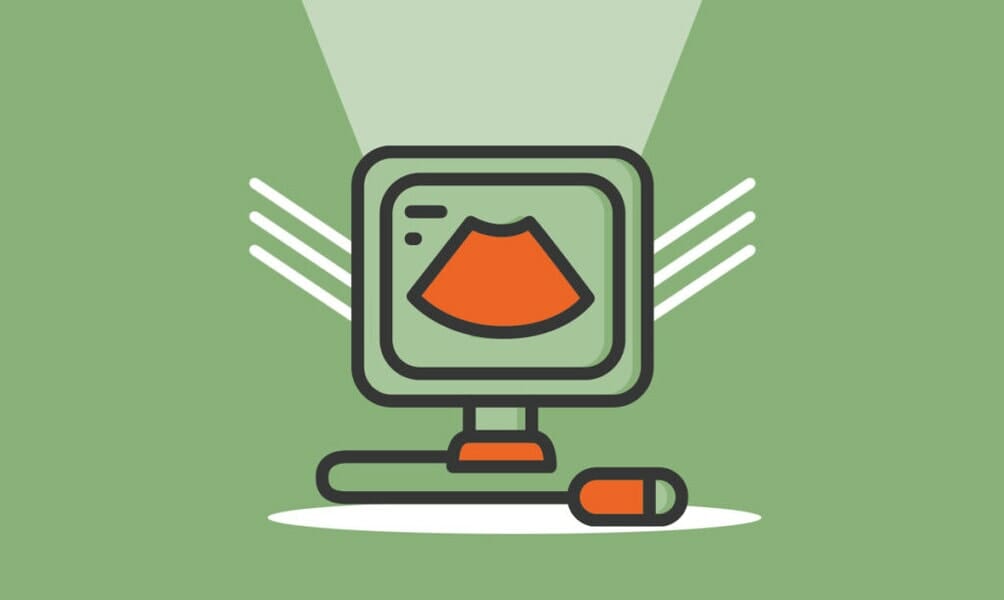 A growing aging population in the US is fueling demand for state-of-the-art medical equipment, like 3D/4D ultrasound devices. If you've been thinking about starting a 3D/4D ultrasound business, you're on the right track. The global market for 3D/4D ultrasound devices has been witnessing steady growth of around 4% per year since 2020. It is expected to reach $3.5 billion in value by 2025.
A 3D ultrasound combines 2D images into a data set while a 4D ultrasound is like a 3D ultrasound in real time, where data sets are constantly updated while the patient is being scanned. Both provide excellent images, facilitate monitoring and analysis, and are safe to use. To get your 3D/4D ultrasound business off the ground, you will need to research the startup costs and licensing requirements. You will also need to come up with a marketing strategy. Planning and organization are key when starting any business, so make sure you have a good business and marketing plan in place.
8. Non-CDL Delivery Service
While other industries were counting losses because of the pandemic, the delivery services industry was booming as a result of shelter-in-place orders, work from home arrangements, self-isolation rules, and closure of non-essential businesses. The US couriers and local delivery services industry is valued at more than $133 billion, after growing steadily by more than 5% per year since 2017. It is expected to grow further over the next five years. If you're looking to start your own business, look no further than a non-CDL business delivery service.
CDL stands for commercial driver's license, a requirement for drivers who operate big rigs and heavy vehicles. Non-CDL refers to drivers who don't have a CDL and vehicles that are under 8,000 pounds. These vehicles can move mail, food, and packages.
Before you can launch your business, you'll need to obtain the necessary permits and licenses. You'll also need to raise funds for a van or truck. With proper networking and a good marketing plan to bring in the clients, you'll soon be making money.
9. Food Truck
Who doesn't love food trucks? They seem to be everywhere these days, at parks and street fairs, music festivals, beaches, private parties and community events. Industry revenue in the US tripled in the years before the pandemic, and now food trucks are coming back strong as the pandemic recedes. Now's a great time to start your own food truck business and provide your community with delicious meals while grabbing a share of this growing market.
The first step, of course, will be settling on a menu. The possibilities are endless, from burritos to barbecue, from burgers to sausages, and from smoothies and milkshakes to pad thai and pizza. You could even go seasonal, and offer frozen desserts in summer and gourmet soups in winter, and be able to draw a crowd year-round. The next major hurdle will be acquiring the necessary licenses and permits, which are absolutely crucial for any food-related business.
Last but not least, you will need the food truck itself. It's sure to be a significant investment, but you might be able to find a reasonably priced used truck to keep costs low. With a little luck, soon enough you'll be up and running and making a nice return on that investment.
10. Life Coaching
If you're good at guiding other people through various perspectives as they navigate major changes in their lives, then you should consider starting a life coaching business. Demand for life coaching services is increasing in the US as indicated by the steady rise in the number of life coaches. The number is expected to exceed 18,000 in 2022 as the economy improves and consumers are able to spend more on discretionary services, market analyst IBISWorld says.
A life coach provides counseling services and helps clients explore possibilities in the areas of personal development, financial issues, career path, relationship issues, and more. There is no licensing requirement for life coaching, but it's to your advantage to obtain certification that will let potential clients know you underwent training. There are many certifications you can apply for, but the most prestigious is the certification from the International Coaching Federation (ICF). Besides undergoing training, it's also important to have empathy for your clients. With these, your life coaching business can be truly rewarding.
11. 3D Printing
So you've decided to start a 3D printing business. That's great! A strong demand for three-dimensional customized products is driving the rapid growth of the global 3D printing market, which was estimated at $16 billion in 2021. The market is expected to grow 24% per year through 2028 due to increased demand for prototypes, models and artistic designs in various industries like aerospace, automotive, health care and more.
You will need to understand first the regulations and legal issues affecting the industry. For example, the use of 3D printers is not regulated but the medical products that are produced through 3D printing are regulated by the FDA. A license is also needed for 3D printers that are used to make weapons. If a design used to create a 3D model is covered by intellectual property rights, printing the model would infringe those rights. You'll also need to make a hefty investment upfront to get your business up and running, but the benefits could be immense.
12. Waist Training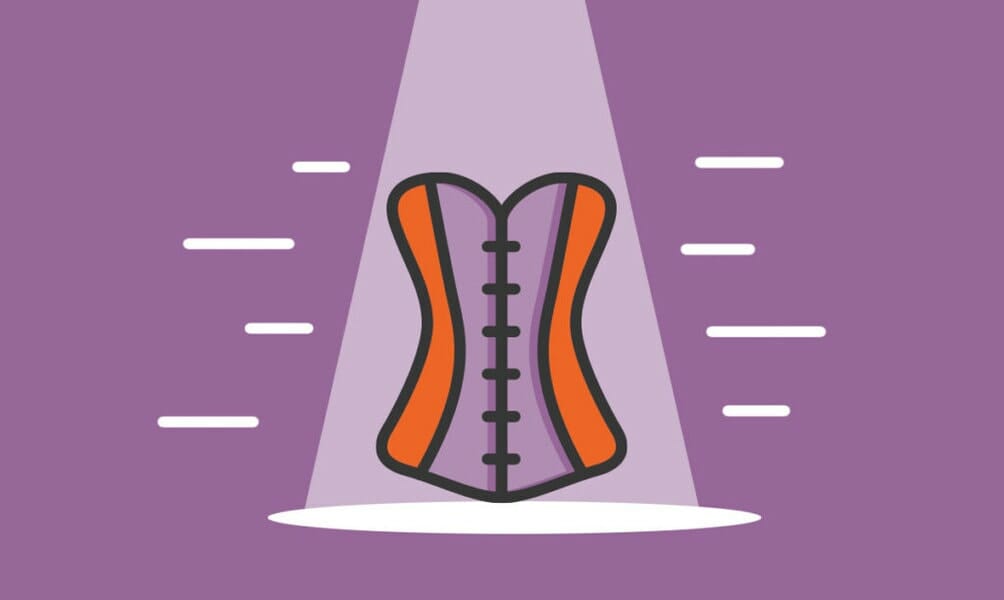 Waist trainers have been around a long time and they're regaining popularity among those who want to make their waists look smaller. If you're thinking about starting your own business, then you might want to consider a waist trainer business. The broader shapewear market is anticipated to grow 8% per year through 2028 globally amid increased use of compression wear among older adults and rise in online sales.
Starting a waist trainer business is not easy. First, it's important to know your waist trainers and be ready to address questions from prospective customers. Waist trainers wrap around your torso and fasten using hook-and-eye clasps or fasteners. Do they actually trim a few inches off your waist? Are there health risks to wearing these? You should be able to provide a complete picture to your clients by listing the advantages and disadvantages of using a waist trainer for a long time. With proper research and a good marketing plan, a waist trainer business can be profitable.
13. Vacuum Therapy
If you're an entrepreneur who's looking for a new and exciting opportunity, a vacuum therapy business might be just what you're looking for. Vacuum therapy is a massaging technique that uses a mechanical device with suction cups. It stimulates blood flow, and treats ulcers and burns in negative pressure wound therapy. It is also used in body contouring, cellulite reduction and treatment of erectile dysfunction. The rising demand for vacuum therapy is expected to lead to a 3% annual growth for the global vacuum therapy devices market through 2026.
Starting your own vacuum therapy business can be a very lucrative endeavor. But it's important to remember that there is more to running a successful business than just having a great product. You might need to undergo training and get a license or certification to be able to offer this treatment, so check with your local authorities first. With careful planning and a good marketing strategy, you can get your vacuum therapy business off the ground and keep it running smoothly.
14. Virtual Office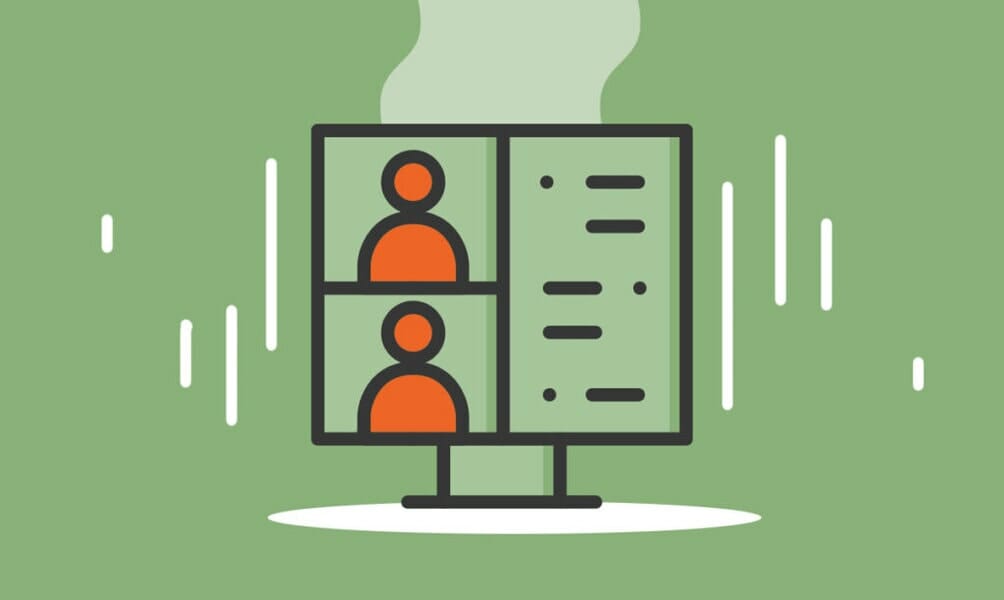 Are you an entrepreneur who is looking for ways to keep your business running without having to actually be in the office? If so, a virtual office business could be the perfect solution for you! It's cost-effective, convenient and more flexible. In a virtual office, businesses get an address, a phone number and secretarial services without having to rent a physical office. The industry is booming because of the rising number of Americans working remotely. Total revenue is anticipated to grow at least 15% per year through 2027, exceeding $100 billion, as remote work opportunities continue to increase.
Before you launch your virtual office business, you must complete the regulatory requirements in your state and city, get the necessary hardware and software, build a competent team, and prepare an aggressive marketing plan. Having a broad target market could work for you, but you might want to consider focusing on certain segments. Once you hurdle the challenges, your virtual office business should be primed for success!
15. Hemp (CBD) Business
Now that hemp cultivation and sales are legal in the US, how about starting a hemp business? The hemp industry is booming, thanks to its many potential applications, and there are lots of opportunities to get in on the action. Hemp, or Cannabis sativa, belongs to the same species as marijuana, which is illegal. Hemp is grown specifically for its fiber and seeds which are used for industrial and medicinal purposes. The industrial hemp market in the US, valued at more than $800 million, is expected to enjoy a strong demand in the next five years.
When starting your hemp business, it is important to get a license first and abide by federal and state regulations. For hemp to be legal, its tetrahydrocannabinol (THC) content must be less than 0.3% by weight. Hemp seeds contain chemicals that are used to treat a variety of medical conditions. It also contains cannabidiol (CBD), which is an essential component of medical marijuana. Starting a hemp business can be daunting, but as long as you have the license, it can be highly profitable.
16. Body Scrub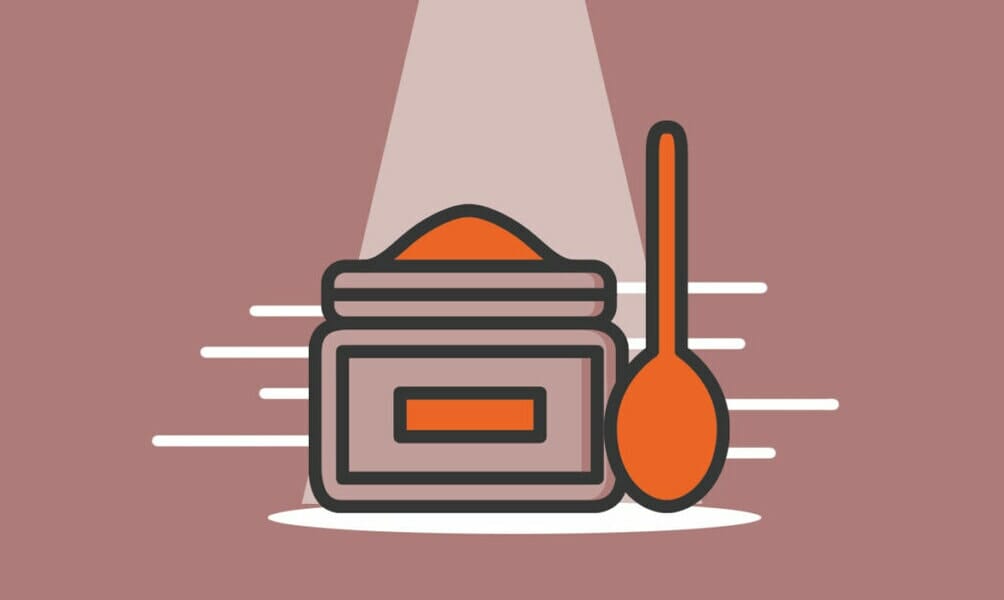 Do you have a passion for helping people feel their best? If so, starting a body scrub business could be the perfect opportunity for you. Body scrubs are being used to exfoliate the skin and allow it to absorb moisturizer better. The increasing use of body scrub as an alternative to regular soap is driving growth. Global sales of body scrubs especially in online shopping platforms are expected to increase 6% a year through 2025.
You can start a body scrub business by developing your own product line and selling these online or through direct sales outlets. You can also just select some brands and resell these. Your business can offer a wide range of products as body scrubs come in different forms such as liquid, gel, and cream. There are also body scrubs for different skin types. Among the most popular body scrubs are those with coconut oil or milk as base ingredients. Knowing your target market well will increase your chances of success.
17. Outfitter Business
Do you love the outdoors? Many Americans do too. The outdoor recreation industry in the US is booming as consumers turn to outdoor activities to stay active and healthy while observing social distancing as protection against the COVID-19 pandemic. Consumers spent nearly $700 billion on outdoor recreation in 2020, according to the US Bureau of Economic Analysis. If you're looking to tap into this lucrative market, then consider starting an outfitter business.
An outfitter refers to an establishment that sells clothing, equipment, and services for outdoor activities. Before you get started, you'll need to check the permit and license requirements in your state. While complying with the regulatory process, it's a good idea to research the market, forge linkages with reliable suppliers, and find out how you can make your outfitter business stand out. Selecting a niche and identifying a target market are also important. With a bit of creativity in marketing your products and services, you'll be well on your way to success.
18. Interior Design
Who doesn't want their home to be as welcoming and comfortable as possible? Especially in this pandemic era, it's no surprise that the US $17 billion interior design industry is seeing strong and steady growth. Now is a great time to start your own interior design business and help people feel more at ease in their own home. It doesn't require much investment and you can run your business from home, when you're not off visiting clients, that is.
Of course, it won't be as easy as snapping your fingers. It helps to have a degree if you want to become an interior designer, but it's not absolutely required. What is needed is a strong sense of style and a feel for feng shui. Beyond that, you'll need some good design software and a professional-looking website. You'll also need a savvy marketing campaign — maybe focused on TikTok and Instagram? — to stand out in an increasingly competitive market.
If you're able to entice just a few clients and do a fantastic job with their spaces, soon enough, everybody will be telling you, "Mi casa es su casa".
19. Screenprinting
Screenprinting has been around for ages, but it has taken off in recent years as people have been spending more time at home. The broader arts and crafts market has exploded since the start of the pandemic, and screenprinting has been a key driver of that growth.
Screenprinting offers an affordable way to express your creativity within a variety of products, from T-shirts to stencils and posters, from stickers to even ceramic mugs. Screen printing can be applied to just about any surface, making it perfect for a wide variety of products and designs.
One catch is that screenprinting companies have been popping up everywhere lately, so you'll need to be able to create unique and appealing designs to compete in a saturated market. But if you've got your own style and a good eye for design, you could be well on your way to success!
20. Cyber Security Company
Ensuring cyber security is one of the biggest challenges to digital transformation. That's demand for cyber security skills has been on the rise. The US cyber security market is predicted to earn close to $60 billion in 2022. Globally, the market is worth more than $150 billion and projected to grow a whopping 125% by 2026.
If you have white hat hacking skills, then starting a cyber security company might be the perfect career path for you. White hats, or ethical hackers, thwart cyber attacks in real time. Besides ethical hacking, it's to your advantage to learn computer forensics skills and understand cloud security, blockchain security, internet of things security, and artificial intelligence. Having effective communication skills will also give you an edge.
Before you can launch your company, you'll need to obtain the relevant certifications. You also need to make sure your business is legally compliant. With proper training and the latest tools to protect data and computer systems, you can easily become successful in this field.
21. Kombucha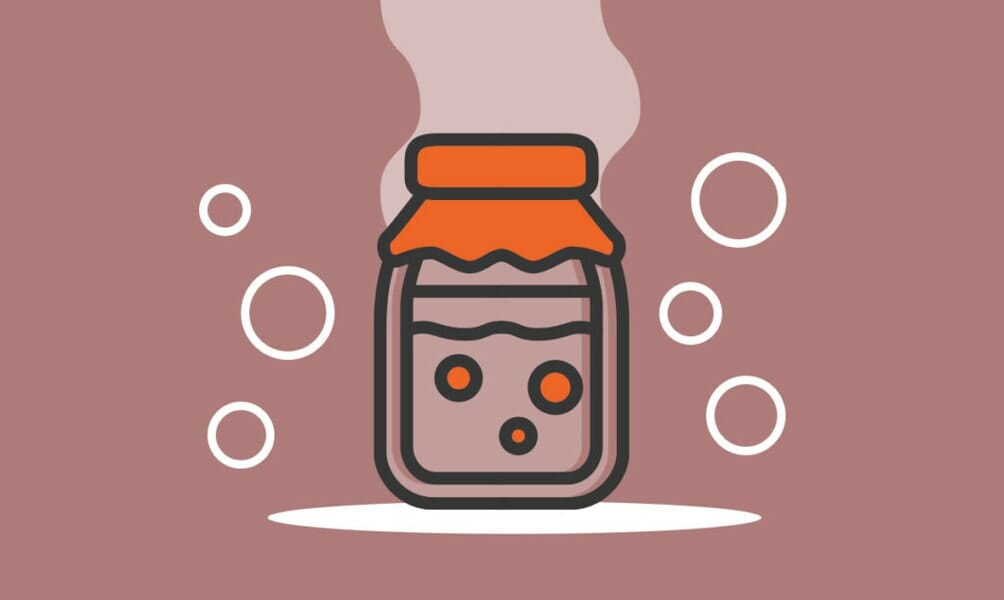 Kombucha, a fermented black or green tea drink with a symbiotic culture of bacteria and yeast, is one of the latest health trends to emerge shortly before and during the pandemic. It has become so popular that the global kombucha market is predicted to post rapid growth in the next five years and exceed $6 billion by 2028. If you're thinking about tapping into the expanding health drinks market, you might want to consider starting a kombucha business.
Since kombucha contains a bit of alcohol, you'll need to check out US laws and regulations first. Under federal law, kombucha is considered an alcoholic beverage if its alcohol content reaches 0.5% or more at any time during production, at the time of bottling, and after bottling. Alcoholic beverages are subject to TTB regulations.
Starting a kombucha business requires minimal investment, though. You can start brewing at home and sell your products online to save on overhead costs. But it's important to have an effective marketing strategy to attract customers. If you're ready, start brewing up some kombucha magic now!
22. Record Label
Have you seen Americans sing BTS songs in Korean? Music has been called the universal language because it's something that all cultures can understand. That's why it's also big business. The Recording Industry Association of America says recorded music revenue in the US increased 23% to $15 billion in 2021. The big players are not the artists, but the record companies. If you're thinking about tapping into this lucrative market, then consider starting your own record label.
A record label signs the artist, controls the type of music that is recorded, and markets the music as well as the artist. For small record labels, the wise thing to do in order to minimize startup and operating costs is to go digital instead of producing physical albums. Many consumers tend to stream selected songs, instead of buying entire albums. Streaming is fast dominating the music industry, with revenue accounting for two-thirds of the total. So if you're ready to earn big profits, start making music now!
23. Boudoir Photography
Do you have a passion for photography and want to start your own business? If so, boudoir photography may be the perfect niche for you! Boudoir photography is all about capturing sensual and intimate portraits of women. For most women, it is empowering and an opportunity to express their confidence. Thanks to social media, this genre is becoming more and more popular, especially among brides-to-be and newlyweds.
If you don't have a camera yet, you will need to invest in a good one to start your boudoir photography business. Your budget should also include lighting equipment and other accessories. It doesn't stop there. You will need to register your business, choose an editing software, get insurance to protect your data and equipment, and comply with other regulations. Besides photography, you could also offer professional hair and makeup services. Communication with your subject and obtaining her trust are important to calm her nerves and make her feel at ease during the shoot.
24. Tiny House Building Company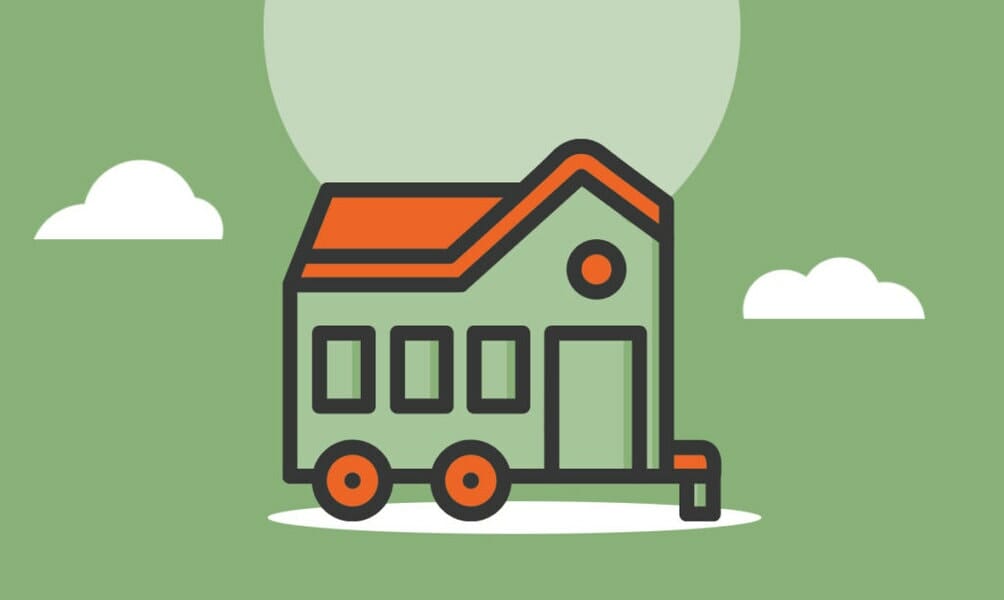 Tiny houses are fascinating. Imagine having everything you need within just 400 square feet or less. The tiny homes concept has been around since the 70s, but it's only recently that it became highly popular because more people are opting to downsize, declutter and live simply. The global tiny homes market is predicted to grow 4% per year through 2026. The forecast includes both mobile and stationary tiny homes.
Starting your own tiny house business can be a great way to achieve financial independence, but you need to decide first how to go about it. Will you rent out or construct tiny homes? You should be aware of the laws and regulations relating to tiny homes. These vary from state to state, so you will need to check with your local authorities. You should also make sure that your business adheres to the standards for tiny homes. Whatever type of business you want to set up, this is an opportunity that you don't want to miss out on.
25. Methadone Clinic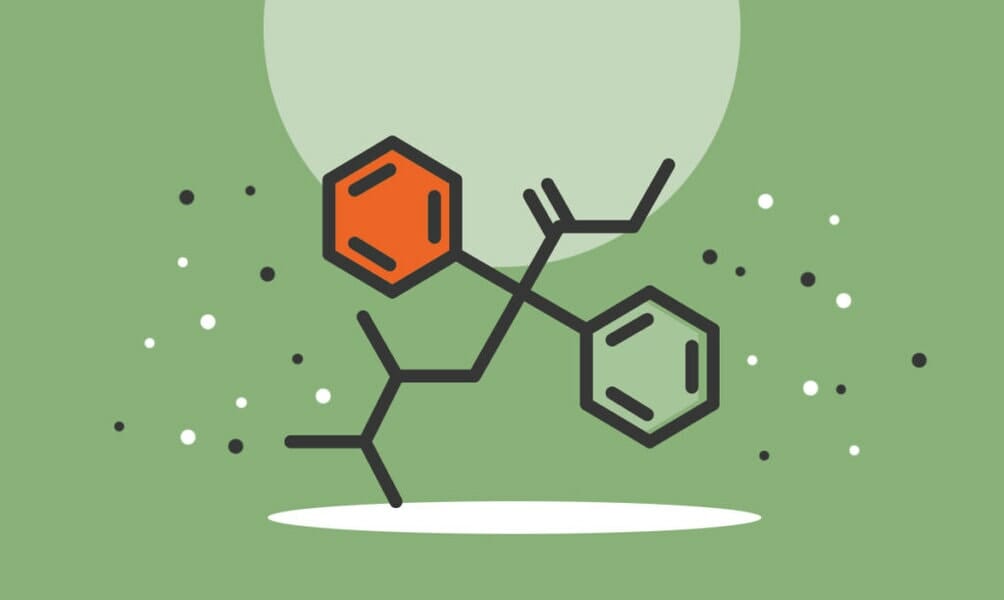 Around 3 million Americans have had or suffer from opioid use disorder (OUD). You can help address this crisis and wean many people from opioid dependence by starting a methadone clinic business. Methadone is among the drugs used to treat OUD. With other OUD drugs, the total market size is expected to grow to $1.7 billion by 2026. By becoming an opioid treatment provider, you will not only form part of the solution, but will also make some money.
Before you can start, make sure you meet licensing requirements and secure federal certification for your treatment program. Do you have the startup capital needed to establish a clinic? You can take out a bank loan or consider other means to raise funds. Competition will be tough as there are already more than a thousand OUD treatment clinics across the US. An option is to set up a mobile methadone clinic and deliver methadone treatment to marginalized populations in rural communities.
26. Credit Card Processing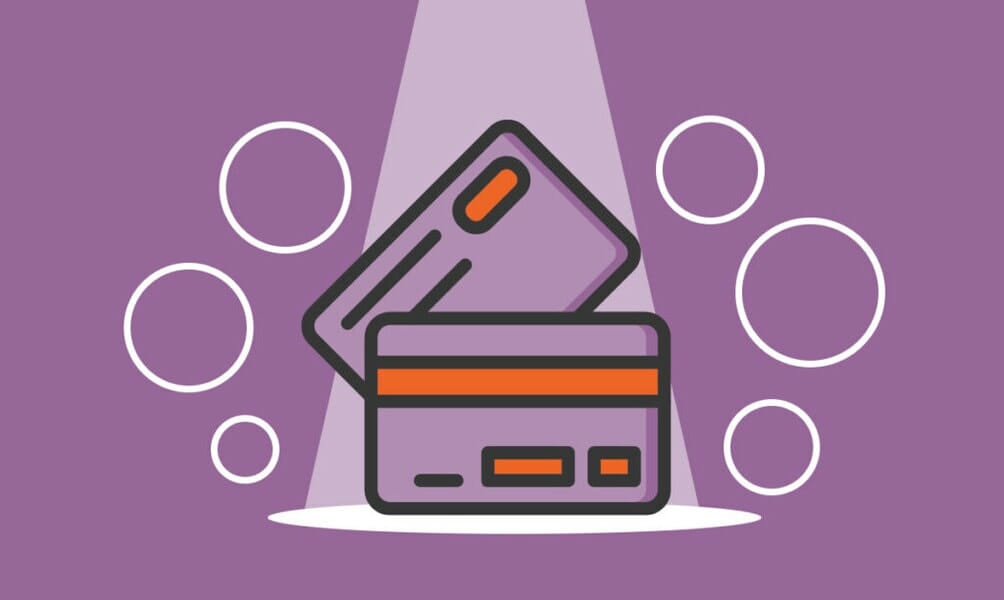 If you know how payments processing works, you may want to start a credit card processing business. This is a great option if you're looking for a profitable business. Credit card transactions were estimated to account for over a third of in-store purchases in the US in 2021. Total in-store credit card transaction value is predicted to grow 3% to more than $2 trillion in 2022. This does not count the credit card transactions for online purchases, which are also rapidly growing.
Before starting your own credit card processing business, it's important to understand the role that you will play. There are two types of credit card processors. Front-end processors route transactions from the merchants to the cardholder's bank to make sure funds are enough while back-end processors move the money to the merchants' issuing bank. As a credit card processor, you will have to make sure that the data is transmitted securely. It is also important to keep track of the latest technology and market trends as you will be competing with the biggest credit card processors.
27. Bitcoin Mining Company
With bitcoin and other cryptocurrencies surging in value, a lot of people are setting up trading businesses. Bitcoin, the dominant player in the cryptocurrency market, has a massive market capitalization that has been growing steadily since 2013 and reached around $600 billion in June 2021. Majority of bitcoin ATMs are in the US, but no single bank or institution controls this network. If you're thinking about starting a bitcoin business, this is your opportunity.
It may seem complicated, but you just need to follow some steps to set up a bitcoin exchange. You will need a cryptocurrency exchange account, personal identification documents, a secure internet connection and a method of payment like bank accounts, and debit and credit cards. Be mindful of the risks, though, because your account may be compromised without proper storage and security measures. Bitcoin and other cryptocurrencies are also highly volatile, intangible, and uninsured. They can be used for criminal and illegitimate purposes, so it would be wise proceed with cautious optimism.
28. Virtual Assistant Service
The job didn't even exist 20 years ago, but now, thanks to new technologies and the sharp increase in remote work during the pandemic, the virtual assistant industry is booming. After years of strong growth, the market is expected to be worth more than $4 billion by 2025. That means now is a fantastic time to start your own virtual assistant business.
To be clear, we're talking about a human, not a digital or AI-powered, assistant, who provides administrative, technical, and creative services to clients remotely, via the internet. If you have a strong business skillset, you can get started with a minimal investment and run the company out of your own home while serving clients anywhere in the world. You could also add more skills over time, increasing your revenue streams and the rates you're able to charge.
With hard work and a bit of luck, you'll soon be helping businesses run more smoothly and efficiently while making good money for yourself.