Back to Interviews with Entrepreneurs
52 Weeks, 52 Adventure: How The GO Deck is Changing Urban Exploration
Written by: Carolyn Young
Carolyn Young is a business writer who focuses on entrepreneurial concepts and the business formation. She has over 25 years of experience in business roles, and has authored several entrepreneurship textbooks.
Published on November 6, 2023
Updated on November 14, 2023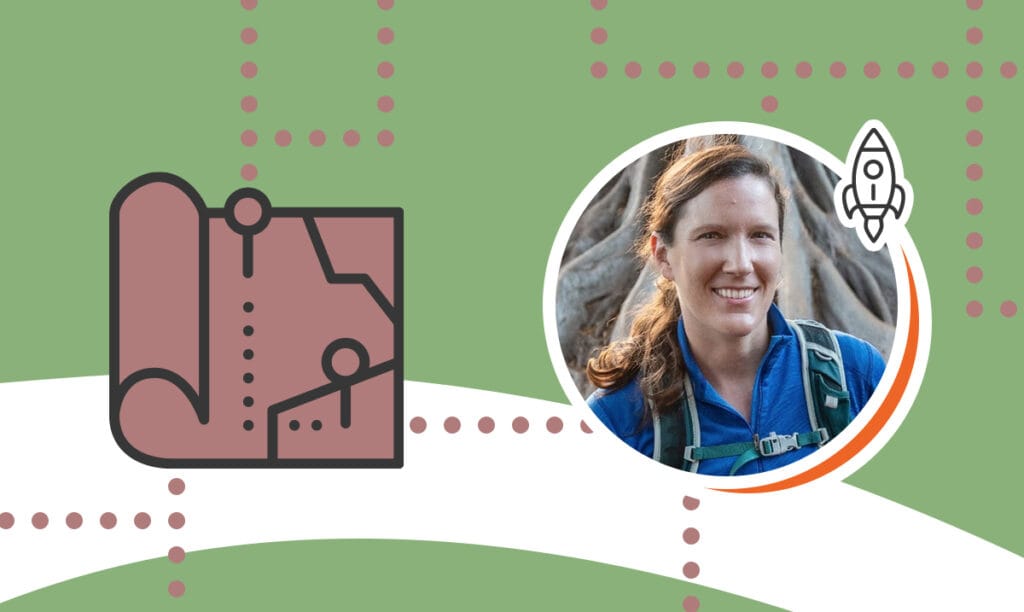 In a world where concrete often overshadows the greenery and the sky is seen through a maze of high rises, one visionary is reshaping the urbanite's connection with nature. Deanna Ratnikova, founder of The GO Deck, has transformed the simple joy of outdoor exploration into a tangible journey for friends and families to cherish. Her innovative idea? A deck of cards — each one an invitation to discover the natural heartbeat within the city's hustle.
The GO Deck isn't just a product; it's a movement, a weekly adventure nestled in your pocket. With 52 cards, Deanna has crafted a year-round expedition, guiding us through the hidden outdoor gems of San Diego, with the promise of more cities to unfurl beneath the shuffle. This isn't merely about stepping outside, but also about connection, community, and the rediscovery of our surroundings.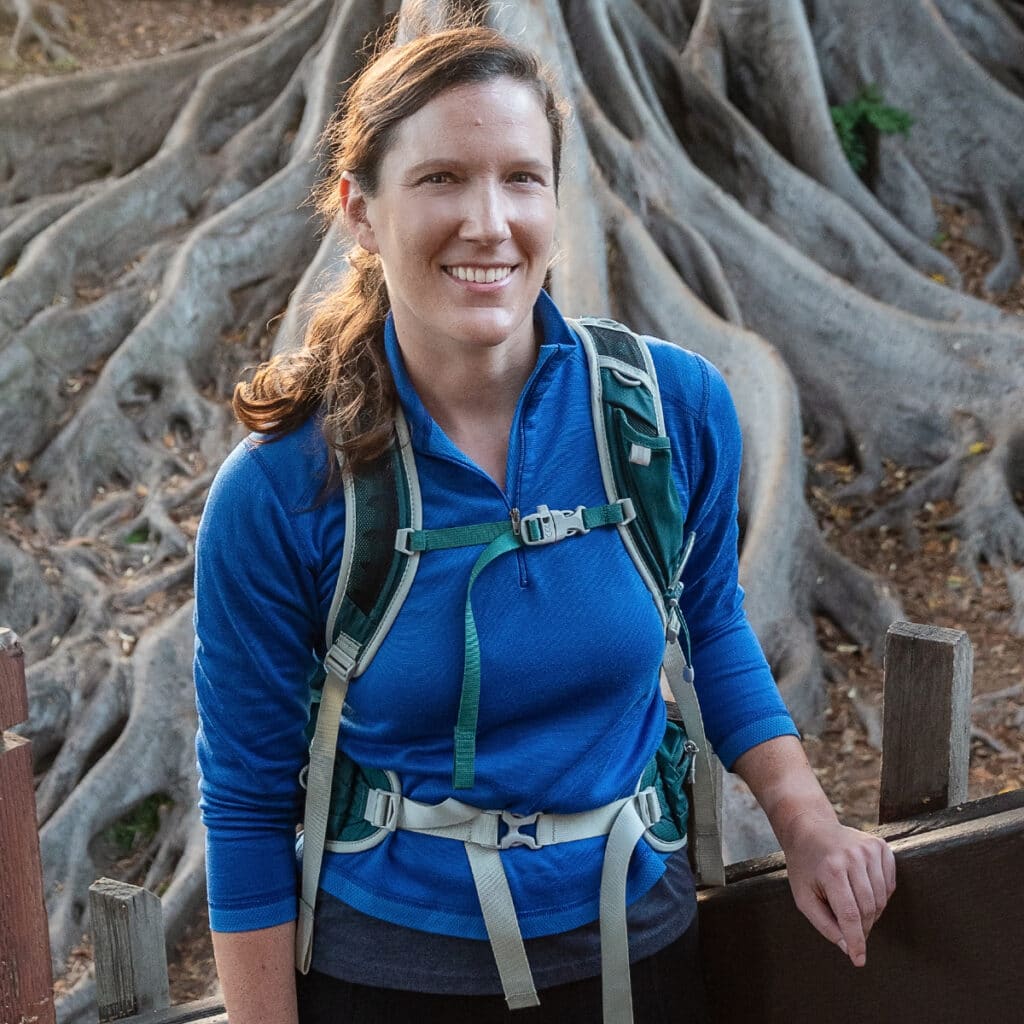 In this written interview with Deanna Ratnikova, the mastermind behind The GO Deck, we'll uncover the sparks of inspiration that ignited this venture, the green paths tread to bring it to life, and the wisdom gained amidst the leaves and city streets. For anyone ever captivated by the lure of starting their own business or simply yearning to intertwine their urban existence with the natural world, Deanna's story is your call to the wild, your blueprint for turning inspiration into action.
As we explore Deanna's vision and the practical steps she took to materialize it, may you find the courage to chart your own course, to blend passion with purpose, and to embrace the great outdoors as a backdrop for your next entrepreneurial leap.
Stay connected with us as this journey unfolds, and let every card dealt inspire your next step in the great urban canvas. Follow the trail on Facebook, catch the sunrise on Instagram, and watch the adventure come to life on YouTube.
The Spark of Inspiration: Birth of The GO Deck
SBS – What was the moment of inspiration that led you to create The GO Deck, and why did you choose to focus on urban outdoor locations?
Deanna – When the pandemic hit in 2020, I started to explore San Diego on foot. As I shared my urban nature escapades with others, people started coming to me asking for information about dog-friendly trails, scenic waterfront stroller runs, and hikes with breathtaking sunset views…the list goes on! I started to consider how I could share my favorite outdoor spots within the city with others.
Around this same time, my significant other gifted me with an informational card deck to enhance our relationship. The cards — visual, non-sequential, just enough text to give me the gist — were the perfect medium to match my short attention span coupled with my daughter's frequent calls for "Mommy!" In the few minutes I had to delve into the deck without interruption, I was inspired to try something new, and this is when my idea for The GO Deck started to take shape.
I wanted to focus on urban environments because getting to "The Great Outdoors" (i.e., national parks, wild and remote places) is not easily accessible, nor affordable, for all. Plus, there's abundant nature within urban environments; we only need to adjust our focus to see it!
The Great Urban Outdoors: Selecting The 52 Locations
SBS – How did you curate the 52 locations featured in The GO Deck, and what criteria did you use to select them?
Deanna – I visited all of the free, publicly accessible canyons, open spaces, preserves, parks, etc., within the City of San Diego to determine which would be worthwhile for others to visit. I excluded some locations due to accessibility issues because I wanted to feature places that are easy for people of all ages and abilities to visit. Also, I was originally very rigid about showcasing only those locations within city limits, but after receiving feedback, I included a few special spots just beyond the city's boundaries.
Mapping the Future: The GO Deck's City Expansion Blueprint
SBS – Starting with San Diego, how do you plan to scale and select additional cities for The GO Deck? What does that expansion process look like?
Deanna – I'd like to do an additional deck for San Diego County, showcasing amazing spots outside the City of San Diego but within an hour's drive of downtown. Additionally, there are several cities I visit regularly to see family: Knoxville, Tennessee; Seattle, Washington; and Washington, DC. I've already started a list of outdoor spots within each city, and on every visit, I take some time to explore these potential locations. After these first five decks, I'll let the consumers tell me which city to feature next!
It took me three years to bring my first deck to life, but of course, that included the process of starting an LLC, learning the ins and outs of manufacturing, online and wholesale selling, and more. I'm hoping these next four decks can be developed in a fraction of that time. Fingers crossed!
Behind the Scenes: Crafting The Engaging Experience
SBS – Can you describe the research and development process behind creating the cards? How did you ensure they would be engaging and valuable to your customers?
Deanna – The first prototype featured just a snippet of the actual location, trail(s) available, and a nearby extra attraction worth visiting. The featured photo was small and on the same side of the card as the written content. I originally planned to make the backsides of the cards identical, almost like a playing card set. Focus groups led me to include more details on the trail(s), restroom availability, and information on what makes that location unique. These groups also suggested that I put the photo on the backside of the card to allow for more room on the front for these details.
When I showed my second (or maybe it was the third?) prototype to the writer who would be proofreading my cards, she gave me brutal yet wonderful feedback: My writing was dry and would never captivate a customer. She gave me examples of what I should be aiming for with the card content and told me to come back after I'd rewrote everything. I did, albeit nearly a year later, and she then helped me finalize what you read on the cards now.
Overcoming Obstacles: The Journey from Concept to Creation
SBS – What challenges did you face in the process of bringing The GO Deck from an idea to a physical product, and how did you address them?
Deanna – Once I had the idea to feature urban outdoor locations within an informational card deck, I started to look into costs and also began telling others about my idea. When I described the product to people, there was more confusion than enthusiasm. I started having doubts about the idea and got worried that I could be wasting money that would be better spent on my family and our future. Between the self-doubt and financial concerns, I puttered about the effort for that first year, not making much progress.
One fateful doctor's appointment, however, changed my outlook. I had two separate issues that caused concern and required follow-up. It took a bit of time to schedule the additional appointments and get testing/results, and in that time period, I worried myself dreadfully with online medical searches and thoughts of death. One thought popped into my head and changed everything: "If I die soon, I'll be so regretful that I didn't pursue this product idea, and even if no one buys it, I'll personally use it and get to share something I created with family and friends."
After that, I put the pedal to the metal on The GO Deck. There have been challenges since then, but nothing compared to the conflicts that happen in my own head. When negative thoughts creep in, I remind myself how fortunate I am that my health issues haven't turned into anything serious yet and that I should savor this opportunity to pursue the entrepreneurial journey. Regardless of the business outcome, this has been an amazing learning experience.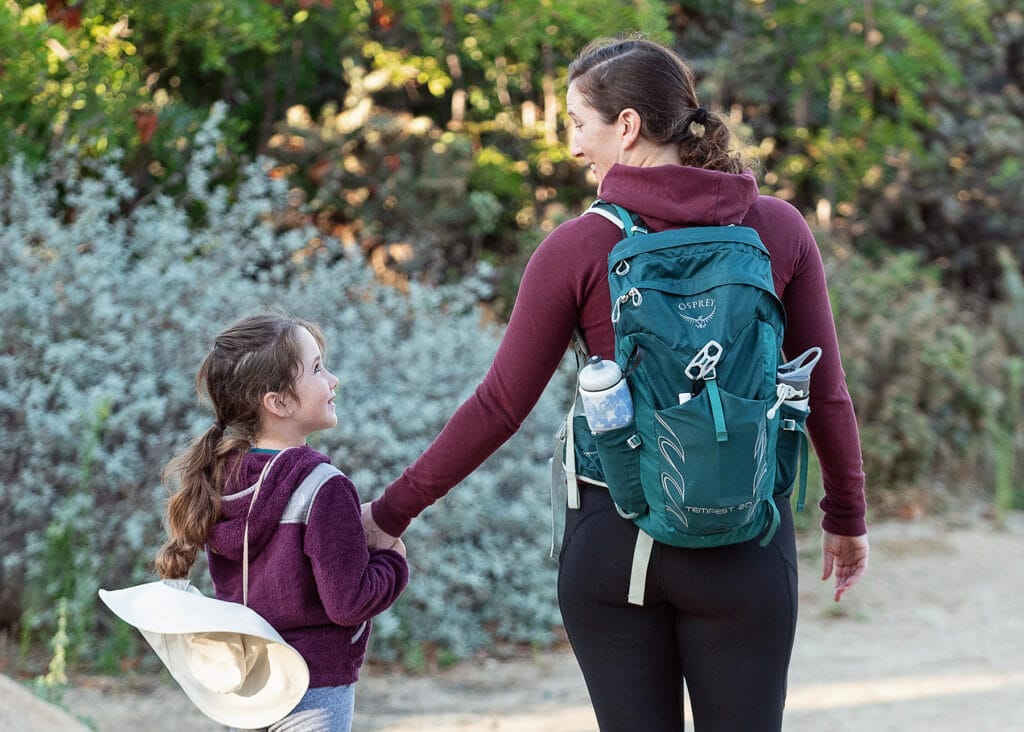 The Customer's Voice: Shaping The GO Deck with User Insights
SBS – How are you integrating customer feedback into the evolution of The GO Deck, and how do you gather this feedback?
Deanna – When I first decided to create a product, I joined a women's business community and coworking center, Hera Hub. They offer an abundance of resources and support for female business owners, and they also provide a platform to request feedback. Whenever I get a new idea or want feedback, I reach out to the owner, Felena Hanson, and ask for an opportunity to present or host a focus group. Most recently, I pitched ideas at an event called "Think Tank." I also regularly post questions to the community's online group. Plus, now that I have a growing email list and social media followers, I've been reaching out to them for feedback. Lastly, I also rely quite heavily on the contractors I use — a graphic designer, a photographer, writers, and more — to guide me on what's best.
Digital Foundations: Building a Strong Online Presence
SBS – With the importance of a strong online presence, what strategies have you employed in building and maintaining your business website and e-commerce platform?
Deanna – I work with Gina Williams of Websites That Elevate on my website and e-commerce platform. Gina and her partner sold a thriving e-commerce business in 2016, and now they help folks like me. Beyond just setting up my site, she and I meet monthly as part of the ongoing relationship. 
When I have a vision, I can be a bit strong-willed or stubborn, as my parents prefer to say, and it's been a personal journey to learn to listen fully and with an open mind to others. So, like with the other contractors I use, I let Gina and her team guide me on the website and e-commerce strategies. Though I've got opinions on how to do some things, I aim to listen and learn as much as possible from the experts I've hired… I mean, why hire and pay someone if you're not willing to listen to them?!
Social Strategies: Boosting The GO Deck with Digital Marketing
SBS – How do you leverage social media and digital marketing to increase awareness and sales for The GO Deck?
Deanna – Though I have a Facebook page for the product, I focus most of my social media efforts on Instagram. Because my original target audience was moms, I have partnered primarily with other moms on product giveaways. I was initially reluctant to use social media as a tool because The GO Deck is meant to help people connect with others and nature; time spent on social media feels contradictory to that mission. My boyfriend, however, convinced me otherwise. Nearly every date or gift idea he's had for me has been inspired by Instagram content. As a product-based business owner, I see the value in using social media, and I've put aside my personal convictions in order to give my business the best chance it has to succeed.
Marketing Mastery: A Peek into The Promotional Successes
SBS – Could you walk us through a successful marketing campaign or strategy you've used for promoting The GO Deck?
Deanna – The most successful — and simple — marketing campaign I've had to date is with an influencer on Instagram who is focused on family-friendly San Diego offerings. The influencer shared my deck as part of a giveaway, and it increased my followers by a substantial amount. Before this campaign, my followers were only friends and family. My commitment to the campaign was simply to share all of the content she produced and provide a free product to her and the giveaway winner. The visibility achieved was far greater than the cost and time commitment.
Eco-First Approach: Ensuring The GO Deck's Sustainability
SBS – Sustainability is a significant concern for many modern consumers. How do you ensure that The GO Deck is produced in an environmentally friendly way?
Deanna – I was quite adamant that I wanted to put my product in a vertical telescopic box, and that narrowed down my manufacturing options significantly. I asked other Etsy shops that had product packaging similar to what I wanted for manufacturing recommendations. I then did internet research on the printing company that was most recommended. When reaching out for a quote, I also asked some questions about the products and process. Assuming I am able to continue this journey for the years to come, I'd love to visit the manufacturing site and eventually meet the team. We've exchanged hundreds of emails/messages, so it would be nice to put a face to the name and also see the printing process in person.
Spread the Word: Effective Distribution for The GO Deck
SBS – What have been the most effective ways for you to distribute The GO Deck, and have you partnered with any retailers or organizations?
Deanna – I am currently distributing The GO Deck myself, though I plan to use a fulfillment partner in the future. My apartment is covered in boxes of products and shipping material, which my young daughter finds very amusing. She likes to play between the boxes, most often treating them as forts where she can escape away from mom's prying eyes. I can get by with this right now because my roommate/boyfriend is deployed with the US Navy and not home for several months. When he returns, though, I'll be implementing a new process so our apartment doesn't look like a warehouse.
In terms of retailers, I am pounding the pavement in San Diego, visiting gift shops, bookstores, and specialty shops, showing them the product, and leaving behind a one-pager that tells them the benefits of selling my product in their store and how to contact me for wholesale options. My daughter enjoys joining me on these store visits, saying, "We're salespeople!" as we go. Even if this business goes bust, I feel like I've taught my daughter quite a bit about pursuing a dream and giving it your best bet. As with many life experiences, it's more about the journey than the destination, and I've definitely enjoyed sharing this entrepreneurial journey with her and seeing how she reacts to each new chapter — from receiving the initial sample to the boxes upon boxes of decks to now visiting stores and asking if their buyer is available to chat!
Trailblazer's Advice: Entrepreneurial Wisdom for Outdoor Business Ventures
SBS – Reflecting on your journey so far, what advice would you give to someone looking to start a business in the niche of outdoor activities or urban exploration?
Deanna – Navigating the ups and downs of business is easier when you have a strong "why" (why are you doing this).
Spending time outdoors, savoring the sun and nature, has improved my mental health, helped me combat loneliness, and built incredible memories with friends and family — I believe my product can help others do the same. This "why" fills my life with purpose and meaning, and it's actually been easier to go to my 9–5 job since starting the entrepreneurial journey because that job funds my dream of helping others.
If you don't already have a strong "why," take some time to discover it, and if you do know it, find a way to remind yourself regularly. Maybe it's written on the first page of your journal, it's your computer wallpaper, or it's part of the vision board posted at your desk… If you never lose sight of your "why," the entrepreneurial adventure — and the ups and downs that come with it — will feel worthwhile.
Comments
52 Weeks, 52 Adventure: How The GO Deck is Changing Urban Exploration
The Spark of Inspiration: Birth of The GO Deck
The Great Urban Outdoors: Selecting The 52 Locations
Mapping the Future: The GO Deck's City Expansion Blueprint
Behind the Scenes: Crafting The Engaging Experience
Overcoming Obstacles: The Journey from Concept to Creation
The Customer's Voice: Shaping The GO Deck with User Insights
Digital Foundations: Building a Strong Online Presence
Social Strategies: Boosting The GO Deck with Digital Marketing
Marketing Mastery: A Peek into The Promotional Successes
Eco-First Approach: Ensuring The GO Deck's Sustainability
Spread the Word: Effective Distribution for The GO Deck
Trailblazer's Advice: Entrepreneurial Wisdom for Outdoor Business Ventures
Subscribe to Our Newsletter
Join our exclusive community! Subscribe to our newsletter
and gain insider access to cutting-edge business insights and trends.
Thank you for subscribing! We can't wait to share our latest news and updates with you. Get ready for exciting content in your inbox.