Back to Business Ideas Categories
41 Outdoor Business Ideas
Written by: Carolyn Young
Carolyn Young is a business writer who focuses on entrepreneurial concepts and the business formation. She has over 25 years of experience in business roles, and has authored several entrepreneurship textbooks.
Edited by: David Lepeska
David has been writing and learning about business, finance and globalization for a quarter-century, starting with a small New York consulting firm in the 1990s.
Published on July 13, 2022
Updated on October 2, 2023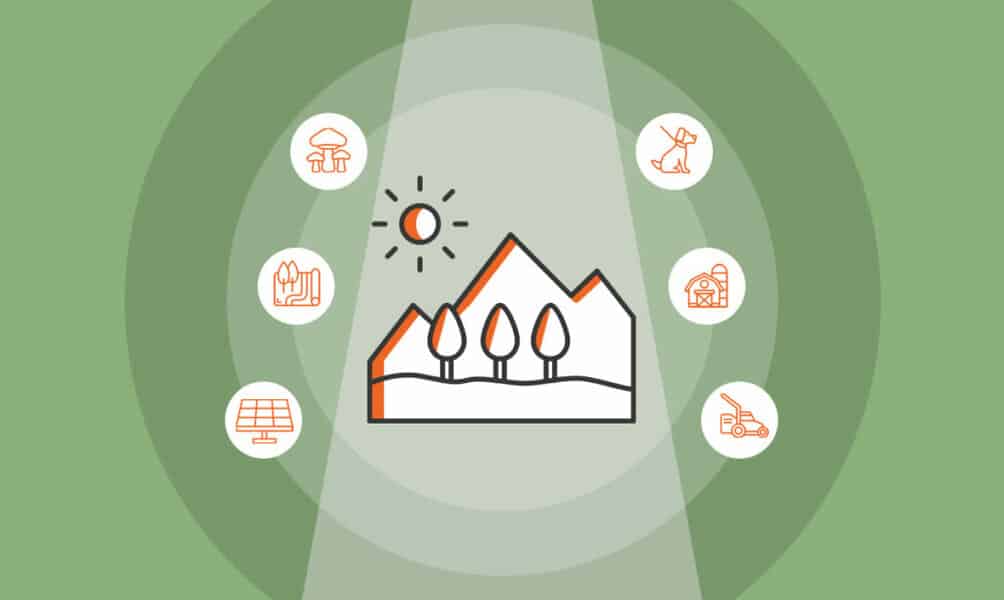 Many major American businesses depend on outdoor activities, such as The North Face or Columbia. But there are also countless smaller businesses that rely on people getting out and moving about, which is happening more and more now that the pandemic is finally ending. Outdoor recreation in the US generates close to $700 billion in annual consumer spending, a major chunk of the national economy.
If you like being outdoors, you might consider starting a business and earning some money while you're there. With minimal investment, you can start a gardening, plant nursery, or landscaping business. You could provide pool cleaning, lawn care, or dog walking services.
Check out our list of excellent outdoor business ideas — you're sure to find some appealing options.
1. Landscaping
If you love working on your yard and spending time outdoors, you might consider starting your own landscaping business. Boosted by the recent real estate boom, landscaping and lawncare have seen steady growth in recent years. That expansion is expected to continue, so now's an excellent time to get in on the action and ride this wave to success.
You could offer a wealth of services, from designing yards and gardens to tree planting, trimming, mowing and more, and you could focus on residential customers or businesses, or go for broke and aim for both! First, you'll need to brush up on your landscape design and maintenance skills. Fortunately, the US government in 2019 partnered with the leading landscapers' association to launch a national landscapers' apprenticeship program to train more skilled workers.
You'll also need to invest in quality equipment, as well as a reliable truck. After that, to attract clients you'll want to build a simple, appealing website and launch some strong marketing to get the word out. From there, you should start seeing the business roll in as you enjoy the scent of freshly cut grass.
2. Lawn Care
Do you like the smell of fresh cut grass and have an entrepreneurial spirit? If so, a lawn care business might be the perfect venture for you. For starters, the market has grown significantly in recent years, thanks to the real estate boom, and is forecast to keep expanding in the years ahead. In addition, all lawns need care sooner or later, which is why this is a $100 billion industry in the US alone. Put it together, and there's little doubt this market offers real opportunity.
Of course, you'll need to stand out in order to attract clients, and deliver top-quality service to keep them. This means you'll have to invest in the latest lawn mowing and maintenance equipment as well as a strong marketing campaign across social media, various online platforms like TaskRabbit and Angie's List, and your local community. But if you're able to do all this right, and get the necessary licenses, you'll soon be rolling in the green — and we're not talking about grass.
3. Farm
Have you always dreamed of starting your own farm? Well now is a great time to take the plunge, with countless people leaving cities for the countryside to produce healthier, all-natural foods. Farming is a trillion-dollar industry in the US, and offers considerable opportunity for the hard-working entrepreneur.
And there will be hard work. Farming is not as easy as putting on overalls. You'll need to find and purchase the right piece of land. You'll need to choose your crops. Maybe heirloom tomatoes, zucchini and soy beans? Next, work the soil and make sure it's ready for planting, then keep your fields clear of insects and blight. You'll also want livestock. Will you have chickens, lambs, cows, pigs? There's so much work to do on the farm, but you'll get to work in the great outdoors, providing nourishing foods to your family and community.
4. Dog Walking
Would you believe that dog walking is a billion-dollar industry in the US? It's true, and the pandemic deserves some of the credit, because so many people stuck at home for months on end needed company and decided to get themselves a dog. All those dogs, of course, need to be walked, which means demand for dog walking services is strong and on the rise. If you love dogs, you could start your own dog walking business and help people care for their pets while making a good living, getting some exercise and enjoying yourself! It's a win-win-win.
Of course, it's not as easy as giving a dog a bone. You will most likely need to register with your local health department and get insurance, to help you in the event of any accidents or incidents. But beyond that, you'll just need to offer your services on social media and online platforms like Rover.com and deliver excellent dog walking services to your first few clients. Once you establish a brand and start getting referrals, you might find yourself with too many dogs, and too little time!
5. Drone Business
Drones are one of the world's fastest-growing industries, so if you're thinking of starting a drone business, you've chosen a great time. The market is expected to more than double to $40 billion by 2026, as drones come into wide use for recreation, deliveries, surveillance, agriculture and more. You could start your own business, work from home and make a good living while helping people enjoy their lives more and grow their own businesses through the use of this advanced technology.
The crucial first step will be researching your local and state laws and finding out exactly which types of drones can be used for which purposes. Next, you should decide on which segment of the market you'd like to focus, whether it's for recreation, surveillance, or shooting videos. From there you should probably get a bit of training so you're able to showcase the drones to potential customers. At this point, all you need to do is build a website and start marketing and, considering how fast the market is growing, you could soon have buyers busting down your door.
6. Solar Business
Are you thinking of starting a solar business? If so, you're in good company. Thanks to government incentives and greater concern about the environment, the solar industry is booming, and the cost of panels has declined more than 60% in the past decade. To top it off, there's probably never been a better time to go into business for yourself.
Before you get started you'll have a big decision to make: which aspect of solar power your company will concentrate on. You could sell solar panels, install them, sell and install, or go in another direction and build an entire solar farm. That last choice is of course the most expensive, and also requires a sizable chunk of land, preferably in a sunny place. Whichever option you choose, you will need to meet all the licensing and regulations requirements, and after that you'll be ready to renew and energize your entrepreneurial journey.
7. Solar Farm
Worried about climate change? There are many ways for you to help combat it and make a living at the same time. One way is to start a solar farm, or a field of photovoltaic solar panels that absorb energy from the sun and convert it into electricity that's distributed to consumers or sent to the power grid. Solar farms provide renewable energy, minimize carbon emissions, reduce electricity bills, and are low maintenance.
There are more than 2,500 solar farms across the US. Most are small with generating capacity of only up to five megawatts each. These farms are valued at nearly $11 billion, but there's room for more.
If you have a large property, you can develop it into a solar farm, but you'll need substantial capital. The startup cost for a solar farm can reach $2 million and more. An option is to lease out your property to an individual or company that intends to put up a solar farm. You'll still be doing your part in fighting climate change while earning a tidy sum of money.
8. Food Truck
Who doesn't love food trucks? They seem to be everywhere these days, at parks and street fairs, music festivals, beaches, private parties and community events. Industry revenue in the US tripled in the years before the pandemic, and now food trucks are coming back strong as the pandemic recedes. Now's a great time to start your own food truck business and provide your community with delicious meals while enjoying the fresh air and grabbing a share of this growing market.
The first step, of course, will be settling on a menu. The possibilities are endless, from burritos to barbecue, from burgers to sausages, and from smoothies and milkshakes to pad thai and pizza. You could even go seasonal, and offer frozen desserts in summer and gourmet soups in winter, and be able to draw a crowd year-round. The next major hurdle will be acquiring the necessary licenses and permits, which are absolutely crucial for any food-related business.
Last but not least, you will need the food truck itself. It's sure to be a significant investment, but you might be able to find a reasonably priced used truck to keep costs low. With a little luck, soon enough you'll be up and running and making a nice return on that investment.
9. Ice Cream Truck
Americans LOVE ice cream: we eat almost half a pound a week on average. Americans also love food trucks, which have exploded into a multi-billion-dollar industry in recent years. Yet for some reason, the rise of food trucks has in many areas meant the end of the ice cream truck.
But now that's starting to change, as a new generation of ice cream trucks has begun to emerge. These vendors don't offer the same old popsicles and ice cream sandwiches you got when you were a kid, but instead provide locally-made ice cream treats, supporting local businesses and helping build a network of partners. More importantly, today's ice cream trucks are wired, allowing customers to book them for events online, track their location and get a text message when they're in the neighborhood.
If you love being outside and spreading joy, there's never been a better time to drive an ice cream truck.
10. Construction
If you're looking to make big profits and create outdoor jobs, then consider starting a construction business. The US construction industry was estimated to be worth $1.4 trillion and employed more than seven million people as of 2020. Although it suffered a slump in the last two years because of the pandemic, it is anticipated to rebound strongly as the government's stimulus package is expected to boost infrastructure spending.
There are a few things you need to take care of first. You'll need to comply with legal, insurance, and other requirements to avoid legal issues later on. It's also a good idea to prepare a business plan, which will include your financial and marketing plans, to give you a clearer picture of what your company needs and how it will operate. It would also be wise to contract the services of a lawyer to help with crafting contracts, agreements, and other legal documents before moving forward with any construction projects. Starting a construction business can be challenging but you can make it work if you plan carefully and invest your time and money.
11. Fish Farm
The average American ate less than 20 pounds of fish and shellfish in 2019, a slight increase from the previous year but still below the recommended dietary allowance. The US Department of Agriculture's Dietary Guidelines for Americans recommend that people eat two 4 oz servings of seafood each week, or 26 pounds per year. This presents an opportunity for fish farms to increase their output. If you're looking to start a fish farm, you're on the right track.
A fish farm commercially breeds fish and seafood, usually for food. It's important to prepare a substantial amount to find a suitable location, establish your fish pond, procure the required equipment, and find a reliable supplier of fingerlings. Of course, you'll need to comply with licensing, zoning, and other regulations. It's also to your advantage to scope out the market and draw up a plan on how to corner a share. With these in place, you're on your way to launching a successful fish farm business.
12. Mushrooms
Mushrooms are a great business idea. Not only are they delicious, but they're also healthy, easy to grow, and go for a good price. Demand for these edible fungi is increasing across the globe, especially in the US, as more consumers shift to healthful nutritious foods. The global mushroom market is predicted to grow 6% per year through 2026. Starting a mushroom business now is the right thing to do.
There are many ways to start a mushroom business. You can grow your own mushrooms in your backyard or purchase them from a reliable mushroom farm. The best way is to go organic, which is currently the most popular niche for farmers. But first, you have to decide what kind of mushrooms to grow and who your target market is. For example, you can sell your mushrooms to food businesses or wholesale shops. You should know the profit margin for each type of market segment so you can choose which path is more profitable for you.
13. Ranch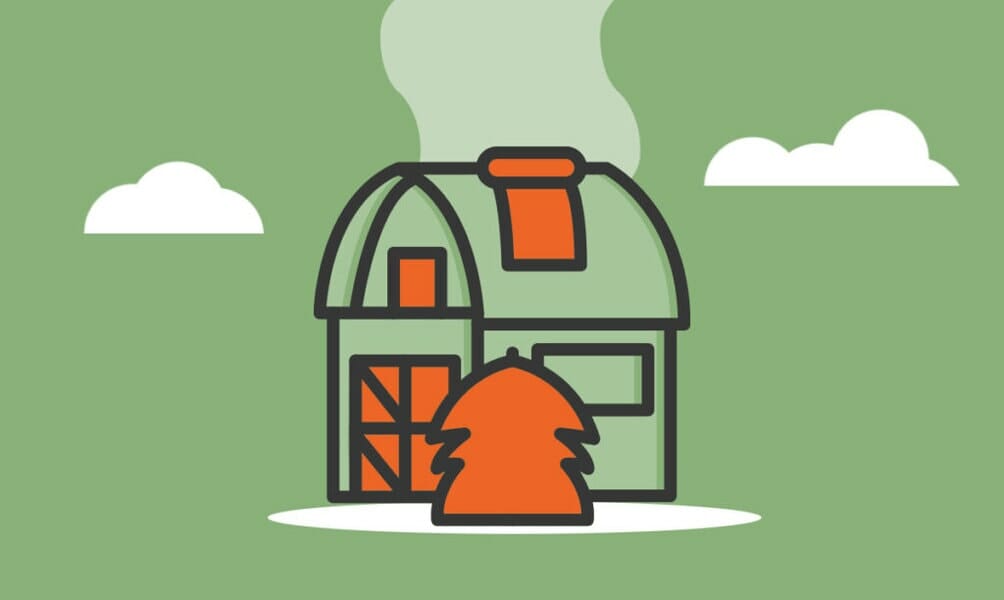 Farming and ranching may not be popular career choices, but they're essential to our survival. Ranches, for example, provide meat for human consumption and materials like leather and wool for clothing, furniture, and more. There are around two million farms and ranches across the US and they're projected to earn nearly $114 billion in 2022. If you're looking to start a profitable outdoor business that will make a difference in your community and boost food security, then consider starting a ranch.
A ranch has high startup costs so it's a good idea to identify sources of funding first. If you don't have an existing tract of land, you'll need to raise funds so you can acquire or rent one. Another challenge that will impact profitability is climate change so it's to your advantage to prepare mitigating measures. With careful planning and a lot of hard work, your ranch can be incredibly rewarding.
14. Winery
Have you dreamt of owning your own vineyard? It's not as hard as you might think! And now's a great time, with the $300 billion global wine industry expecting steady growth in the years ahead. The first step is to decide which type of wine you want to produce. Wine comes in many varieties, from pinot grigio to cabernet, from chardonnay to pinot noir and beaujolais, so it's important that you do your research and find one that fits your interests and talents.
The next step is to create a business plan and funding strategy. Vineyards don't come cheap, so generating adequate financing is critical to getting your wine business off the ground. Once that's sorted, source your grapes from quality suppliers, buy the required processing equipment, and start bottling wine! How you market your wine will also be important, as this is a competitive marketplace.
Still, with a bit of hard work and dedication, you can ride your oenophilia to stunning success.
15. Florist Business
Does the sight of flowers brighten your day? Then why not start your own florist business and make every day beautiful. If you have some storage space, you could even start your business at home and sell your flowers online and in your local area.
Your first step would be to research which flowers are most popular in your area and find a wholesaler who offers quality products at a good bulk rate. Once you've built up an inventory, you might build word-of-mouth by offering free bouquets to local businesses, such as restaurants, hair salons and hotels — places with a sizable clientele — then giving discounts to anybody who mentions that they saw your flowers in these businesses. You could suddenly have too many customers to satisfy!
With any luck, you'll be able to save up and open your very own corner flower shop.
16. Campground
The dream of the great outdoors! A campground business is right up your alley. It's fun and a great way to start your entrepreneurial journey. Camping is one of the most popular pastimes in the US. Despite the pandemic in 2020, the number of campers aged six years and older increased to 48 million, according to German research firm Statista. Camping and other outdoor activities are deemed safer than indoor recreational activities in the time of COVID-19, a highly infectious airborne viral disease.
Your biggest challenge in starting a campground is finding a suitable location. The most visited campgrounds in the US are in state parks, near bodies of water, surrounded by wilderness, or in the mountains. Once you find an ideal campsite, you'll need to comply with licensing, zoning, and other legal requirements. Before you launch your business, it's wise to research the market and find out what other campgrounds are offering. With careful planning and a creative marketing strategy, your campground can give competing sites a run for their money.
17. Tree Farm
Growing trees helps fight climate change. But did you know that it's also a great way to earn money? The $6 billion US tree and shrub industry is already bouncing back from pandemic slump. An increase in housing starts and rising demand for food products will drive growth in the next few years. Trees take a long time to grow, so it's best to start your tree farm business now.
You can start small and establish a tree farm within your property, or you can go all in and purchase or lease acreage for a larger operation. Among the ways to earn from your tree farm business is to focus on high-value fruit trees. Another is to select trees that produce specialty wood for furniture or fiber for clothing. You can also establish a nursery and sell tree seedlings. By choosing the right trees and promoting your tree farm business, you can make a fortune in farming.
18. Courier Business
If you're looking for a way to make extra money, starting your own courier business could be the perfect solution. You can work as much or as little as you want to start, and there's no need for expensive equipment or training. You'll just need a reliable vehicle, good insurance and decent driving ability. And you'll spend a lot of time outdoors!
Best of all, the market is growing fast, thanks to the rise of delivery apps like InstaCart, DoorDash and more, so there's real opportunity in this line of work. Particularly if you already have a car, this is a low-cost venture with little risk and strong profit potential. To get started you just need to sign up as a driver for one of your local delivery apps and start making pick ups and deliveries.
Once you've built a reputation, you could start offering your courier services to area businesses, which tend to pay more. If you're services are reliable, you'll likely get referrals and, sooner than you might imagine, you'll be able to set up your own courier business.
19. Apple Orchard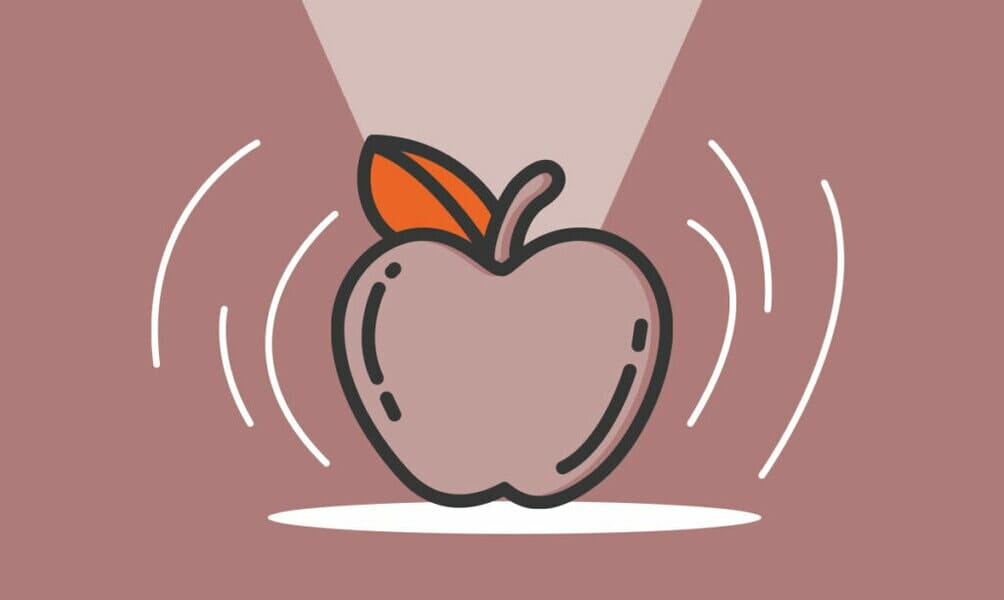 If you're thinking about growing food in the great outdoors, consider starting your own apple orchard business. US apple production for the 2022 crop year is expected to increase and surpass 265 million bushels. Demand is expected to be stable as apples are among the most consumed fruits and more Americans want to include fruit in a healthy diet.
Before you can start your business, you should first decide what type of apples you plan on growing, how big the farm will be and where it will be located. You can easily check which states are best for growing apples. Apple orchards cover a wide range of activities such as tree planting, tree care, and agriculture.
Besides selling the fresh fruits, you can make extra income by opening your apple orchard to families and offer events like bonfires and picking competitions. Apple picking is fun and Instagram-worthy and pickers get to make apple pies, apple juice and more.
20. Summer Camp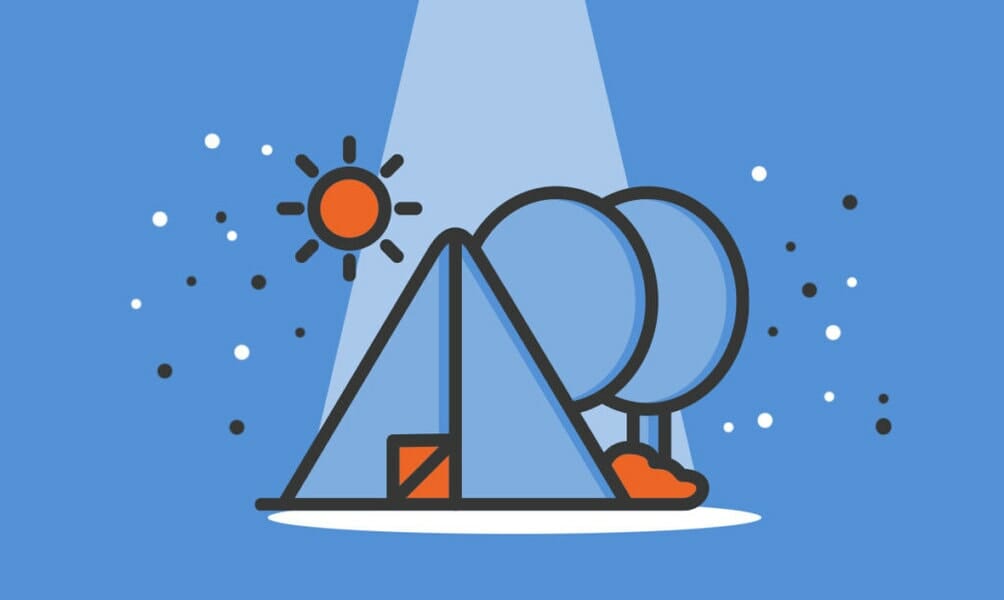 Setting up a summer camp is a lot of fun, and it's also a great way to make money. If you're looking to start a summer camp business, you're right on time. The industry, valued at around $3 billion in the US, is expected to return to growth as the economy recovers from the pandemic.
To get started, you'll have to choose a niche and decide whether to set up a vacation camp, sports camp, or outdoor adventure camp. Most camps still cater to children, but some have programs for adults as well. Your choice will determine the kind of facilities that you will build. Camps generally provide cabins, campsites, and recreation facilities and equipment. They also provide meals, snacks, and non-alcoholic beverages. You will need to make an upfront investment. Unless you already have an existing property that's ideal for a summer camp, you will have to choose your location well to be able to attract customers.
21. Dog Training
Owning a dog can be a lot of work. They need to be fed, walked, trained and occasionally entertained. Many dog owners simply don't have the time or patience to deal with training their pet, and turn to professionals for assistance. If you love being outdoors and spending time with dogs, starting your own dog training business could be a great way to make a living while enjoying quality time with cuddly canines. And now is the perfect time, since dog ownership spiked during the pandemic, as people sought the comfort of pets while stuck at home.
Dog training is a growing industry already worth a quarter of a billion dollars, and you can get in on the action with just a few relatively simple steps. You could even run your business from home, and do your training in the local park. But you will need to make sure your skills are up to par, and there are a lot of online courses to help you brush up your skills before you take the certification test.
Next, you'll need to build a website offering your services. Finally, you'll need to reach out to pet owners on platforms like Facebook and Instagram and market your new business. Once you get that first client, you just need to deliver, and the referrals and money should start rolling in.
22. Gardening
Four in 10 US millennials engage in indoor gardening, such as growing sprouts in jars and herbs in pots, while around a third of baby boomers grow indoor plants as a way to relieve stress. If you have a green thumb and love growing your own plants, you could take your hobby outside and launch a gardening business that helps people and makes real money.
Starting a gardening business is relatively simple and doesn't require a lot of overhead costs. This type of business can also be run from home. You can host in-person and virtual workshops on gardening, design or maintain gardens, and provide other services like lawn mowing or outdoor repair. It's a good idea to research the market first and find out what your competitors are offering in order to find clients. With your passion for nurturing plants and persistence to keep going, you can easily grow your gardening business.
23. Farmers' Market
Are you among the millions of Americans who shop for fresh locally grown fruits and vegetables each week at farmers markets? Well, you could take the next step and start your own farmers market. It's a great way to begin your entrepreneurial journey and promote a healthy and nutritious diet. You'll also be helping local farmers earn bigger profits by giving them a venue to sell their produce directly to consumers and eliminating the middlemen.
The number of farmers markets has been increasing. As of 2019, there were more than 8,000 farmers markets across the US. Some markets sell only fresh fruits and vegetables while others also carry meat, eggs, baked goods, dairy products, and flowers.
First, it's important to link up with the local farmers. It's easy to find them; just ask the US Department of Agriculture for a list of farmers in your area. It's also important to find a big area. If you plan this carefully, your farmers market can be fun, healthy, and financially rewarding.
24. Plant Nursery
Are you passionate about plants and gardening? If so, starting your own plant nursery could be the perfect business for you! The nursery and garden stores industry in the US has been steadily growing in the last five years and is expected to earn nearly $42 billion in 2022. Demand for ornamental plants remained strong even at the start of the pandemic because a lot of consumers stayed home and worked on beautifying their homes and outdoor spaces.
There are many factors that you must take into account before you can start your plant nursery business. You must think of innovative ways to compete with the big industry players, know your target audience, and have extensive knowledge of plants. You should also identify the plants that you will cultivate – ornamental plants, or herbs and food crops? Get creative in marketing your products. Having a website and social media accounts will help promote your business, so work on these even before you launch your plant nursery.
25. Roll-off Dumpster
It's not the cleanest of outdoor jobs, but if you're hoping to start a business that provides a valuable service, you might consider starting a roll-off dumpster business. Roll-off dumpsters are large heavy-duty trash containers that are used to transport bulk waste materials collected during cleanup, construction, renovation and demolition projects. The thriving US dumpster rental market is predicted to grow at least 3% and exceed $500 million in revenues in 2022.
To get started, you'll have to invest in dumpsters and find a location where you can store these. You will need a dumpster permit if you place your dumpsters on the street, sidewalk or in any public area. Permit requirements vary from state to state, so you'll need to check your state's regulations. It's also important to scope out the market and find out the prevailing rental rates. The rates vary, depending on the type of waste, length of rental, and more. To find clients, it's to your advantage to advertise your business, promote it on social media, or seek referrals. With careful planning and aggressive marketing, you can be profitable in just a few months.
26. Roofing Business
We rarely think about our roofs unless they need fixing, but the reality is that roofing is among the most crucial services a business can provide. Without a strong roof, what's the point of an office or home? That might help explain why the US roofing industry is worth $50 billion and expected to expand more than half by 2030. That's some serious growth, and you could grab your share by starting a roofing business and providing a vital service to people in need.
The key first step will be learning how to be a roofer. There are countless online courses available to get you started, and after that you should probably do a bit of apprenticing to get your feet wet. Once that's all done you'll just need to get certified and get your roofing contractor's license, and perhaps decide which type of material you'd like to focus on. Maybe aluminum roofing? It's been gaining ground lately. Or gaining roof, one might say.
27. Snow Removal
If you're looking to make some extra money during the winter months, consider starting a snow removal business. It may be seasonal, but it can be lucrative. It is also essential for everyone's safety. With the pandemic winding down, snow and ice removal professionals in the US reported an improvement in their financial performance. Nearly seven in 10 professionals surveyed in 2021 said they had bigger revenue than the previous winter.
When starting a snow removal business, it is important to comply with all legal and insurance requirements first. It's also a good idea to identify your target market and study the competition to find out what they're offering and how much they're charging. Having access to the latest technology and equipment is crucial in optimizing efficiency, so you should monitor market trends. Snow removal requires heavy machinery such as front-end loaders to remove snow, especially those that have accumulated from plowing. With careful planning, your snow removal business would be off to a good start.
28. Beekeeping
If you're thinking about starting your own beekeeping business, you're in for a lot of hard work but also a lot of rewarding moments. The US beekeeping industry, valued at $636 million in 2021, declined at the start of the pandemic and has yet to recover to pre-pandemic levels. This presents a tremendous opportunity to beekeepers. Bees are essential because they pollinate food crops and trees that humans need to survive. They also produce honey, a natural sweetener with medicinal properties.
Before you get started, you must understand that beekeeping is a regulated industry and the laws and regulations differ from state to state. It is important that you find out what your state's regulations are. Do you need to secure a license or register your bees? Is beekeeping allowed in your neighborhood? You will find the answers to these and other questions as you do your research. It is also important to find out the standards and regulations that you must follow if you're thinking about bottling and selling honey. Beekeeping is fascinating and it can provide you with a great source of income if done right.
29. Composting Business
Did you know that composting can be very profitable? Up to 40% of the US food supply ends up as waste, according to the EPA. The government aims to cut food waste in half, or by around 66 billion pounds, by 2030. Some states have banned food waste from landfills while others have required recycling of organic waste.
These policies are pushing more Americans to resort to composting, the natural process of recycling organic waste such as food scraps, yard waste like fallen leaves and branches, and other biodegradable materials. Starting a composting business could be your ticket to financial freedom.
Plus, you'll be helping reduce the country's carbon footprint and fight global warming. Compost, the organic material produced after composting, is added to the soil as fertilizer or used as an alternative to soil to grow plants. It's used in gardens, landscaping, golf courses, and more. If you plan carefully and put in a lot of effort, your composting business can be very lucrative.
30. Pool Cleaning
Pool cleaning might not sound very glamorous, but it's honest outdoor work that pays well. Best of all, as pools have become less expensive in recent years, they have also become more popular, which means demand for pool technicians is at an all-time high.
It helps to live in an area with a lot of pools, and somewhere that's warm year-round, like Florida or Arizona. You'll need to get all the appropriate equipment, from filters to cleaning chemicals, brushes, hoses, buckets, nets and more. Finally, enroll yourself in a two-day course to be trained and certified as a pool cleaning technician.
Of course, pool maintenance involves a lot more than cleaning. The trouble could be anything from a leaky skimmer or malfunctioning pump to an algae bloom or clogged pipes. There's tons of pool-related servicing to be done. So you could start a pool cleaning business, ride the wave to serious success and soon you'll be sitting by the pool yourself, enjoying all the profits.
31. Pest Control
There's a very good reason pests are called pests — because they're really annoying! That's why pest control is a $17 billion industry in the US that's been growing steadily for years. It can be difficult work, but you could start your own pest control business and help people enjoy safer, more comfortable lives while making a good living. What's wrong with that?
The first step is choosing a good area, preferably somewhere with older homes and buildings that might be infested, and with little pest control competition. You'll have to decide if you want to focus on a specific type of pest, such as rats, ants and roaches, bees and wasps, or all types. Next, you'll need to invest in some serious equipment and outfit yourself for the job. Finally, you'll need to do some studying and get certified as a licensed pest control professional. But once all that's done, you'll be on your way to making great money while helping your community!
32. Car Wash
Some people REALLY love their cars, and need to keep them looking beautiful in and out. That's why the US is home to nearly 17,000 car washes and a growing $28 billion industry. With a decent-sized investment, you could start your own car wash business and make countless car owners beam with pride while making a good living.
One crucial element will be location, as few people drive out of their way for a good car wash. So it's important to find a location with ample space, steady vehicular traffic and easy access. Near malls and shopping centers, or alongside highway rest stops, are among the stronger options. Once you've nailed that down, you'll need to invest in top-of-the-line car washing machines and fine-tune your knowledge of car detailing. Soon enough, you'll be washing your way straight to the bank!
33. Junk Hauling
Are you looking for a business idea that's sure to be profitable? Consider starting a junk hauling business. Junk hauling services are needed when customers need to toss some items that no longer spark joy while they're doing home improvements, having their houses renovated, or simply decluttering. The broader waste collection services industry in the US was valued at nearly $60 billion in 2021. Industry players believe that about $10 billion of this was made by the junk removal segment.
With just your truck and network of prospective clients, you can start your junk hauling business. It's a good idea to research first on your local government's requirements, such as licensing and permits. You can set your rates after you scope out the market and find out how much the competition is charging. Most junk haulers charge by volume. Some provide same-day services while others stick to a schedule. You can gain a competitive advantage by providing better services and customer service while matching the rates.
34. Gutter Cleaning
Are you thinking about starting your own business? Gutter cleaning might not sound like the high life, but it's work in the open air and the industry's growing fast! The US gutter services industry has grown steadily in the last five years and is expected to earn more than $700 million in 2022.
There are many ways to start a gutter cleaning business. You'll need some money upfront for buying cleaning supplies and tools. Before you launch your business, though, research the market and see what other gutter cleaning services providers are offering and what their rates are. You can differentiate your business by offering environment-friendly cleaning products and automated solutions.
Once you've decided on your niche market, start selling your services on social media channels like Facebook and Instagram, or seek referrals. Offer discounts to attract clients and provide additional services like painting over graffiti, or snow shoveling in the winter. Starting your own business can be a daunting task. But with a bit of research and planning, it can be an incredibly rewarding experience.
35. Repo Business
Nobody likes to think of their vehicles, furniture and valuables getting repossessed, but unfortunately it does happen, when people are unable to make their payments. In fact, the US repo industry is worth $2 billion and expected to see steady growth in the years ahead. It can be difficult work, going to people's homes and reclaiming their goods, but if you have the stomach for it there is real money to be made.
Many folks have faced financial difficulties as a result of the pandemic and related economic downturn. Now, as a result, some are defaulting on payments and unable to meet their financial deadlines. As a result, demand for repo services has increased. At the same time, the value of used cars has increased sharply, which means repossessed vehicles have greater value, making banks more likely to seek to reclaim them.
Add it all up, and repo could be your recipe for success.
36. Woodworking
Are you good with wood? If so, this is a great time to get into the woodworking industry, which has seen steady growth in recent years and is expected to be worth nearly $5 billion globally by 2026. These days, people everywhere are interested in hand-crafted, artisanal goods, from wooden rocking chairs to homemade pies.
You could start your own woodworking business from home for little investment and ride this wave of appreciation for sturdy, traditional products to serious success. Even if the trend slows down, high-quality furniture and other wooden items are always in strong demand.
To get started, there are a few key steps you'll need to take. First, you should get all the necessary tools and equipment, if you don't already have them, and brush up on your woodworking with an online class or two. Next, you'll need to decide woodworking items that you plan to make and sell: furniture, figurines and chess sets, decorative plaques and custom wood pieces, or all of the above. The choice is yours, but as long as you choose wood and are willing to work hard, you should find your way to success.
37. Handyman Business
If you're good with your hands and enjoy fixing things, starting a handyman business could be the perfect fit. For one thing, you'll be doing what you love and taking care of people's problems. For another, the US handyman industry has been growing steadily for years, and by 2026 the broader home services market is expected to double! So there's clearly a real opportunity out there.
A key first step will be determining which services you will offer. In addition to repairs, you could offer maintenance, painting, cleaning, drywall, carpentry, minor renovations and more. Next, buy all the necessary tools and start advertising your services on online platforms like Angie's List.
You could also reach out to landlords, developers and residential complexes offering to provide your services at a discount. Once you've delivered great work in your first few jobs, you can bump up your rates. With any luck, you'll soon be kicking back in the office counting your cash while your employees do the heavy lifting.
38. Bike Rental
As more workers return to commuting between their homes and offices, demand for bike rental for last mile connections will likely increase. If you're thinking of starting your own business, a bike rental shop might be a great option. The US bike rental industry, which is valued at nearly $800 million, is projected to grow in the next five years amid a boom in the bike sharing sector. More commuters now prefer to ride bikes because these are good for the environment. Anxiety over catching the coronavirus in public transportation systems has also fueled demand for bikes.
There are a few things you need to consider before starting a bike rental business. Is there a market for bike rental in your area? What kind of bikes should you offer? How many bikes should you have at any given time? You will find the answers to these questions as you research the market. It is also important to comply with all the legal and regulatory requirements and to come up with a good marketing plan. An option is to place bike docks near subway or bus stations.
39. Boat Rental
Who doesn't love a day out on the water? There are so many things to do from skiing and tubing to cruising, socializing, swimming and just taking in the sun. That's why boat rentals are a $5 billion US industry expected to see smooth sailing and steady growth in the years ahead. If you like spending time outdoors, you could start your own boat rental business and help people enjoy their time off while making a good living.
There are several possible constraints. For one, you will need to live near a sizable body of water, and find an available access point or marina to base your operations. Second, you'll likely need to accept the seasonal nature of this line of work, which in most areas of the US will only bring in revenue for 6-7 months of the year. Finally, getting started will require a significant investment, as appealing, rentable speed boats and other watercraft do not come cheap.
But if you're OK with all this, and able to acquire the necessary permits and insurance, once you start putting boaters on the water you'll be cruising straight toward success.
40. Window Washing
Did you ever notice what happens to windows that don't get cleaned? They stop being windows because you can barely see through them! Window washing is always in demand, which is why it's a billion-dollar industry in the US, and a serious business opportunity.
Starting a window washing business is incredibly easy. All you need is the proper gear and reliable safety equipment and you can start offering your services on an online platform like Angie's List or TaskRabbit. You could also check out the going rates to ensure your prices are competitive and watch a few YouTube videos to make sure you're up on the latest techniques, but otherwise it really is that easy. Just always be sure to check all your gear and stay safe up there!
41. Food Delivery
The US food delivery industry experienced a boom in the past two years, thanks partly to the stay-at-home orders issued as a preventive measure against covid-19. The industry has shown no signs of slowing down despite the easing of pandemic restrictions. German data analyst Statista predicts revenue in the online food delivery segment to reach $66 billion in 2022 and grow around 10% annually through 2026. So if you've been thinking about starting a food delivery business, now's the time to act.
As this is a fiercely competitive industry, you'll have to carefully research the market in your chosen business location and decide on a niche. Once you've complied with the regulatory requirements, it's a good idea to put together a digital marketing plan, develop a website, acquire the software that best fits your business, and pass the word around. With a good marketing plan, you'll soon be receiving bookings for delivery and well on your way to success!
41 Outdoor Business Ideas
Landscaping
Lawn Care
Farm
Dog Walking
Drone Business
Solar Business
Solar Farm
Food Truck
Ice Cream Truck
Construction
Fish Farm
Mushrooms
Ranch
Winery
Florist Business
Campground
Tree Farm
Courier Business
Apple Orchard
Summer Camp
Dog Training
Gardening
Farmers' Market
Plant Nursery
Roll-off Dumpster
Roofing Business
Snow Removal
Beekeeping
Composting Business
Pool Cleaning
Pest Control
Car Wash
Junk Hauling
Gutter Cleaning
Repo Business
Woodworking
Handyman Business
Bike Rental
Boat Rental
Window Washing
Food Delivery
Subscribe to Our Newsletter
Join our exclusive community! Subscribe to our newsletter
and gain insider access to cutting-edge business insights and trends.
Thank you for subscribing! We can't wait to share our latest news and updates with you. Get ready for exciting content in your inbox.