Back to Interviews with Entrepreneurs
Leading Laughter: Michael Alexis on Reinventing Team Building
Written by: Carolyn Young
Carolyn Young is a business writer who focuses on entrepreneurial concepts and the business formation. She has over 25 years of experience in business roles, and has authored several entrepreneurship textbooks.
Published on November 10, 2023
Updated on November 14, 2023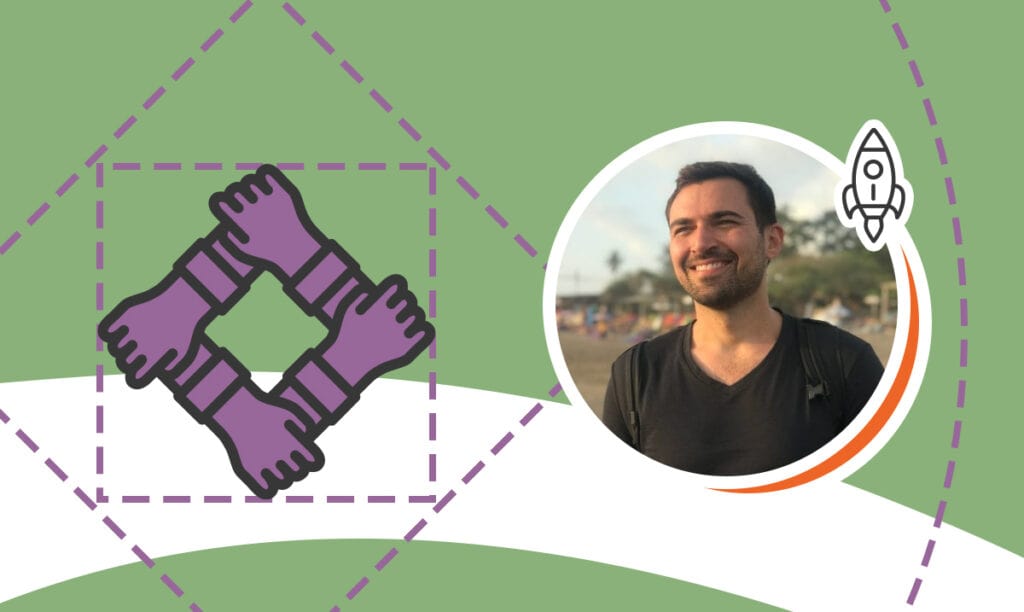 In the dynamic world of corporate culture, fostering a strong team spirit and ensuring employee engagement are more important than ever. To delve deeper into the art of crafting unforgettable team-building experiences, we had the pleasure of sitting down with Michael Alexis, the visionary CEO and owner of Team Building.
Team Building is renowned for its innovative and genuinely enjoyable team-building events that have redefined the concept of corporate bonding. From virtual mysteries to in-person challenges, their events are not just activities but memorable experiences that resonate with every participant.
In this exclusive interview, Michael Alexis shares the inspiring journey of Team Building, the thought process behind their unique event themes, and how they've revolutionized the concept of "mandatory fun." Get ready to uncover the secrets behind building happier and more cohesive teams in today's fast-paced business environment.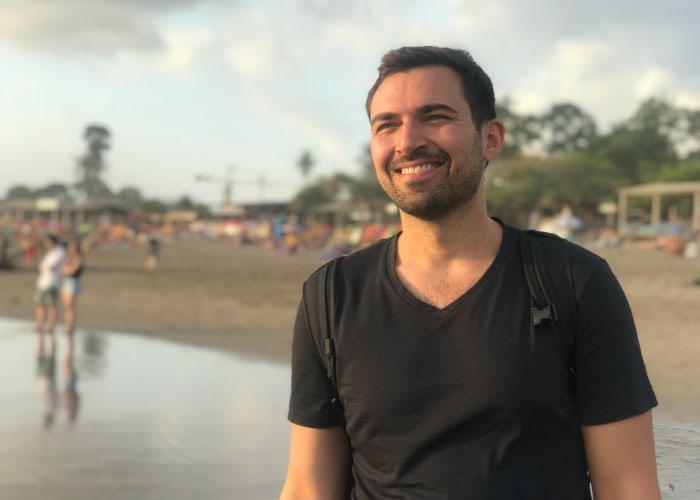 The Genesis of Team Building
SBS – Can you share the story of how your business journey began? What inspired you to start it?
Michael – My story of becoming the CEO of a startup is slightly unconventional. While most startup heads are founders, I initially came into the company (at the time, Museum Hack) as upper leadership, fell in love with the work, and decided to buy the company from the founder with my partner. Little did we know that mere months later, we'd have the chance to build something of our own anyway — when the pandemic hit, lockdowns initiated, museums shuttered, and we found ourselves having to pivot to virtual team-building events. At that point, we already had the domain teambuilding.com and had dabbled in virtual experiences.
However, this burgeoning sister brand soon became our primary brand, and we grew it quickly out of necessity. We'd previously decided to buy the teambuilding.com domain and name partly in terms of search engine potential. However, the significance goes far beyond that. The domain teambuilding.com is team building simplicity. We focus on the foundations and build from the basics. Some competitors lean heavily into the novelty of the activities to sell their services. While we love a little flash and pizazz, we also design each team-building event around the heart of the experience — fostering shared experiences, meaningful connections, and strong dynamics between team members.
Funding the Business
SBS – Starting a business often requires capital. How did you fund your business initially, and did you explore any unique financing options?
Michael – We were bootstrapped in the beginning and still are to this day.
Unique Approach to Team Building Events
SBS – How do you differentiate your products/services in your market?
Michael – As I hinted earlier, we put priority on the purpose behind team building events — particularly connecting teams meaningfully. Though we attract customers with fun and flashy elements like guacamole-making contests, social deduction spy games, and 3D puzzles, we also use features like breakout rooms for small group discussions, role assignments, and carefully structured icebreakers to strengthen and grow group dynamics. Also, our brand grew out of Museum Hack, and we honor that education can be an exciting root by incorporating interesting research into our game content.
For example, in our Halloween-themed escape room, players learn real facts about the historical figures and real castle on which Dracula was based while playing the game. Lastly, our events have a strong emphasis on diversity and belonging — we make great efforts to train our staff in areas like inclusive language and cultural awareness, which are especially important to management, HR, and employees in the current company culture climate.
A Day in the Life of an Entrepreneur
SBS – As an entrepreneur, what does a typical day look like for you?
Michael – My day can vary greatly. Because our workforce is fully remote, I have the freedom to be a digital nomad and often take advantage of the ability to travel. My workday and hours can look very different depending on the country I'm traveling to. I'm only able to operate like this because I have great trust in my team, and we have a strong system that allows us to work effectively asynchronously by leveraging the right remote work tools.
An average day often consists of meeting with managers and directors to outline priorities, reviewing marketing and sales reports, talking with my partner about business strategy and future developments, coding, and, occasionally, dreaming up the most extraordinary moonshot team-building events I'd love to one day execute.
Goals and Measurement Strategies
SBS – What are the key outcomes you aim to achieve through your team-building events, and how do you measure their success?
Michael – Our company mission is to build happier teams. Ultimately, we want coworkers to walk away from our events feeling joyful and more connected. Every review that expresses how great a time attendees had is an affirmation of that goal. Our biggest victories are winning over the skeptics. I can't tell you how many reviews start out with, "I thought this event would be cheesy, but actually, we had an amazing time!"
During the event, we can tell we've hooked our attendees by how absorbed they become in the activities, especially how competitive some groups grow. We train our hosts to adapt to the room and match guests' energy — mellow down for groups who request a more sedate experience and hype up extroverts.
We also rely on post-event feedback from organizers and repeat bookings to confirm that our events are impactful.
Transformative Stories from Events
SBS – Can you provide examples of how your team-building events have positively impacted company cultures or employee performance?
Michael – Our clients regularly tell us stories about changes they see in their teams after attending events. The most common comments are how much fun attendees had and how employees are still talking about the experience. In remote teams especially, leaders notice an increase in cooperation and communication. There tend to be way more friendly Slack threads in these online offices after our events. 
One client relayed to us that a new hire had been very quiet during her first few weeks with the company. After attending one of our virtual experiences with her coworkers, she spoke up for the first time during a team meeting to contribute a great idea. She also started reaching out to her new teammates for help instead of directing every question to her manager.
Tailoring to Different Industries and Team Sizes
SBS – How do you tailor your events to accommodate different company sizes and industries?
Michael – We develop events to fit a wide range of different needs, like group size, virtual meeting platform, and type of team. For example, some companies prefer not to use Zoom, so we created events that don't use breakout rooms and are adaptable to other platforms. Or, industries with tight cybersecurity might have firewalls that don't respond to some of our game mechanics, so we create workarounds. 
Not every event will fulfill all requirements for all teams. Our strategy is to cover these solutions within our events catalog and then steer clients towards the most suitable experiences for their teams.
Most Popular Events
SBS – What is the most popular team-building event you offer, and what makes it stand out?
Michael – I'll give you our top three:
Online office games: A fast-paced online competition where teams face off in a variety of challenges, from lightning scavenger hunts that get remote employees out of their chairs and racing around their homes to communication games that refine the skills needed to give clear directions in virtual workplaces. This experience has the most mass appeal, yet is also customizable and available in different themes.
Murder Mystery in Ancient Egypt: This virtual whodunnit is based on a real murder that happened in Egypt hundreds of years ago, and participants learn history while sleuthing. Unlike some online murder mysteries that have participants simply play-acting or reading a script, this experience consists of a series of puzzles and mini-games that require critical thinking, collaboration, and a dash of creativity.
Espionage: This experience combines mechanics and elements of virtual escape rooms and social deduction games. Participants step into the role of secret agents — however, some of the players have been assigned the roles of spies, who will try to sabotage the mission while evading detection. Paranoia runs high, and debates get heated — suspecting foul play and calling each other out might not sound like ideal conditions for team bonding, but the game is maddingly, memorably fun, and the resulting laughter really brings teams closer.
Crafting Activities for Everyone
SBS – How do you handle the different dynamics and personalities within a team to ensure inclusive and engaging activities for all participants?
Michael – We use breakout rooms to foster small group dynamics. In a Zoom room with one hundred participants, some teammates may not get a chance to speak or may not feel comfortable doing so. Splitting guests into smaller groups allows for more direct interaction and results in more even collaboration and stronger connections.
When designing virtual experiences, our creative team works hard to balance various activities that highlight different skill sets so that every team member has a chance to pitch in and shine. For example, an event might include a mix of trivia, word games, logic puzzles, art activities, and physical challenges.
We also assign roles in some events. More outgoing team members can volunteer to be the team reporter and do the bulk of the speaking for their team. However, hosts also ask individual participants icebreaker questions or call for teams to elect different members to compete in mini-challenges.
Navigating Virtual Challenges
SBS – What challenges have you faced when hosting virtual team-building events, and how have you overcome them?
Michael – Technology can definitely be a downside to virtual events. Some participants are far from tech-savvy and struggle with basic Zoom features. We always take time at the top of events to give a quick run-through of Zoom functions. Still, technology can be unpredictable, and there can be struggles, such as unexpected firewalls or glitches. Almost every event has a co-host who acts in part as technology support to troubleshoot and offer solutions in real time so that the main host can focus on engaging attendees. We also create backup materials or gameplay options in case technology interferes with our standard operating procedures.
Another hurdle is that many folks don't expect virtual team-building events to be enjoyable. Team building, in general, can get a bad rap for being "forced fun." On top of that, remote workers are prone to Zoom fatigue and may doubt they could bear sitting through another virtual meeting. We combat these expectations by designing our experiences to be as engaging as possible and recruiting and training dynamic hosts who know how to get the most adamant skeptics to crack a smile.
Event Blueprint: From Inquiry to Follow-Up
SBS – Could you walk us through the process of organizing a team-building event from the initial inquiry to the post-event follow-up?
Michael – We have multiple ways a client can book an experience. One is by visiting book.teambuilding.com, our Instant Booking Portal, which gives a comprehensive overview of each event and its available add-ons, with the option for the client to self-serve the schedule immediately. We also offer a live chat option that can facilitate scheduling, or the client can also book a call with a client advisor for recommendations, customizations, or in-person events. Of course, our team is also available to consult and provide assistance at any point between booking and event time!
The client will receive a proposal to confirm their event details. Once they approve that proposal and make a payment, they will receive a confirmation email from our Client Success Team with the next steps to prepare for their event. The client will also receive a Google Calendar invitation with their event link (Zoom or their platform of choice). 
Clients and guests will join the event link at their desired time, and our 5-star hosts will take care of their event from start to finish! Since our hosts have a background in acting or comedy, groups are guaranteed to be engaged and entertained.
Afterwards, we send a survey so that the client can rate their experience, and a member of our team will follow up with post-event check-in.
Keeping It Fresh: Evolving Our Event Offerings
SBS – What strategies do you use to keep your event offerings fresh and appealing to repeat clients?
Michael – We offer some experiences that many clients like to book year after year, such as virtual Halloween parties, virtual holiday parties, virtual Black History Month, Women's History Month, or Pride celebrations. There is an ongoing need to observe these celebrations with teams in the workplace so we do get repeat clients for these particular experiences. To keep the event fresh, we completely refresh and retool the content by tweaking the format, introducing new games or new material to existing activities, and updating the graphics and event flow. Companies can expect to have the same quality atmosphere and content but still be surprised and delighted.
We also observe and analyze client sentiment via post-event feedback and booking conversations and research our target audience to sense shifts in client demand. We look for any gaps in the market or our current offerings and design brand-new experiences to fulfill these client needs. We seek to embody our core value of "raising the bar" and come up with offerings that are unique and unexpected while still practical and functional and always with high production design. For example, this October, our hardworking, creative team invented "Escape Dracula's Castle," a virtual escape room-style adventure that incorporated complex puzzles, reshuffling of teams, and animated sequences of Dracula himself!
We also revisit and revamp our core events to adapt to client feedback and shifts in the market. It is a vital part of our strategy to consistently deliver excellent services so that we maintain our reputation and our clients' trust and earn repeat business.
Adapting to New Trends
SBS – How has your approach to team building events changed in response to trends such as remote work and digital nomadism?
Michael – Prior to the pandemic, we operated as Museum Hack (our sister company) and primarily led corporate groups on in-person renegade museum tours. We had dabbled in virtual team-building experiences and had a few offerings. Plus, our own team has always been fully remote, so we understand firsthand the principles of effective virtual team building. When lockdowns hit in March 2020, it became obvious very early that pivoting to a remote-first model was the smartest move.
Initially, we focused on a basic catalog of strong core products and built up from there. Our business saw overwhelmingly high demand in that first year since remote work was so ubiquitous. Many companies have since returned to the office, and we've had to adapt to that as a business.
For example, many teams are now hybrid, and we've developed ways to adapt our events to these teams, whether they are joining with a mix of in-person and virtual participants or virtually from a handful of different conference rooms.
We've also changed our virtual offerings to correspond better to our clients' needs.
Strengthening Team Cohesion and Engagement
SBS – What advice would you give to a company looking to strengthen its team cohesion and employee engagement through team-building activities?
Michael – You can start small and start immediately by introducing simple activities into your work routine. For example, start a meeting with a quick icebreaker activity, or post an interesting question in a team email and prompt team members to reply. You can also leverage group chats or Slack channels as community-building tools. For example, we have a #you-are-awesome channel where any team member can give kudos to any other coworker. This tactic amplifies employee recognition since managers are no longer the sole facilitators of acknowledgment. It also creates a culture of trust and gratitude among our remote team.
As a leader, it is important to balance synchronous and asynchronous team bonding. Getting the whole team together at the same time can be challenging. Not every team member has the availability to join in optional after-work outings, and some team members may not even be able to attend during-work team building. Team building does not necessarily mean that all team members need to be present and participating at the same time, especially in the modern reality of remote work across time zones.
Yet, it is beneficial to gather the team together to bond in real-time. Being present together and making direct connections is an important part of nurturing strong social ties and a sense of belonging. Planning bigger events from time to time shows your team that you are willing to invest in their happiness and proves that teamwork is a priority. Balancing both approaches is a wise move.
And, if you're still looking for advice about improving your team-building prowess, you can read our articles at teambuilding.com/blog and virtualteambuilding.com.
Ensuring Lasting Team Building Benefits
SBS – How do you ensure that the benefits of a team-building event are long-lasting and not just a one-off experience?
Michael – We focus on creating connections and shared experiences that empower teammates to keep building bonds. Team building works best as an ongoing process. No team is going to be permanently bonded and function in full harmony indefinitely after 60–90 minutes. Our experiences aim to build the foundation that gives team members the confidence and conversation starters needed to continue to reach out to coworkers, especially in remote work settings.
We achieve these results through a combination of:
Well-trained and talented hosts who are adept at keeping energy and participation high
A mix of whole group and small group gameplay, splitting time between all-together activities and team breakout sessions
Engaging and stimulating activities that utilize different skills, strengths, and players
Prompts that uncover personal insights and anecdotes (though never overly personal or sensitive information)
Opportunities for attendees to be silly, creative, and fiercely competitive, which is sure to result in memorable moments
Measuring Impact and Seeking Feedback
SBS – In what ways do you follow up with clients after an event to assess its impact and gather feedback for improvement?
Michael – Hosts encourage attendees to leave reviews on our website. We regularly monitor and mine these reviews for actionable insights, whether to gauge which aspects of the events are most mentioned and thus most resonate with participants, identify areas of improvement, or recognize team members who consistently deliver fantastic experiences.
We also send a post-event survey and have a debrief message with clients who handled the booking to gain feedback from the organizer's perspective.
Leading Laughter: Michael Alexis on Reinventing Team Building
The Genesis of Team Building
Funding the Business
Unique Approach to Team Building Events
A Day in the Life of an Entrepreneur
Goals and Measurement Strategies
Transformative Stories from Events
Tailoring to Different Industries and Team Sizes
Most Popular Events
Crafting Activities for Everyone
Navigating Virtual Challenges
Event Blueprint: From Inquiry to Follow-Up
Keeping It Fresh: Evolving Our Event Offerings
Adapting to New Trends
Strengthening Team Cohesion and Engagement
Ensuring Lasting Team Building Benefits
Measuring Impact and Seeking Feedback
Subscribe to Our Newsletter
Join our exclusive community! Subscribe to our newsletter
and gain insider access to cutting-edge business insights and trends.
Thank you for subscribing! We can't wait to share our latest news and updates with you. Get ready for exciting content in your inbox.