Back to Business Ideas Categories
17 Best Healthcare Business Ideas
Written by: Carolyn Young
Carolyn Young is a business writer who focuses on entrepreneurial concepts and the business formation. She has over 25 years of experience in business roles, and has authored several entrepreneurship textbooks.
Edited by: David Lepeska
David has been writing and learning about business, finance and globalization for a quarter-century, starting with a small New York consulting firm in the 1990s.
Published on November 4, 2022
Updated on October 2, 2023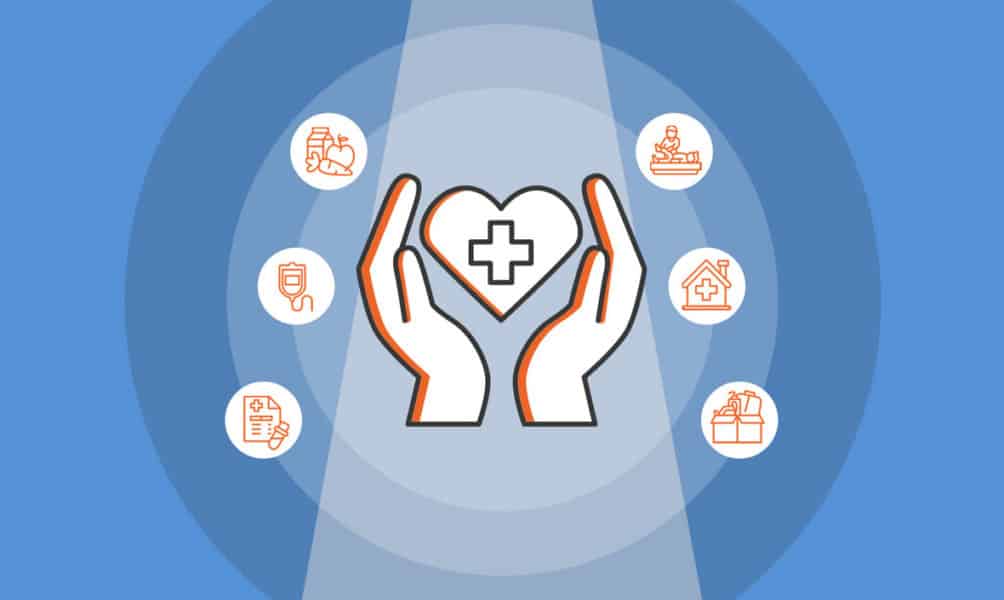 The healthcare industry is booming and expected to continue growing as more Americans age and require healthcare services. The emergence of more coronavirus variants also heightens demand.
If you're looking to start your own healthcare business, then you might want to consider opening a clinic or a blood, getting into medical supplies or medical billing. There are a lot of good options out there, so check out our list of great healthcare business ideas and grab your share of this massive market.
1. IV Hydration
Would you believe that intravenous (IV) hydration is one of the US' fastest growing industries? It's true, and starting your own IV hydration business is a great way to take advantage of this booming market. The first step is learning more about the service and its possibilities.
IV hydration is a type of intravenous therapy that quickly delivers additional fluids and nutrients into the body. The process is simple and offers a variety of benefits, from slowing the heart rate and reducing anxiety to boosting immunity, curbing headaches and strengthening overall health.
Best of all, starting an IV hydration business is relatively easy and low-cost. You will, however, need to get certified, and you'll need the right equipment. But once that's done, you could launch your mobile IV hydration business and start bringing the healing power to your customers.
2. Drug Testing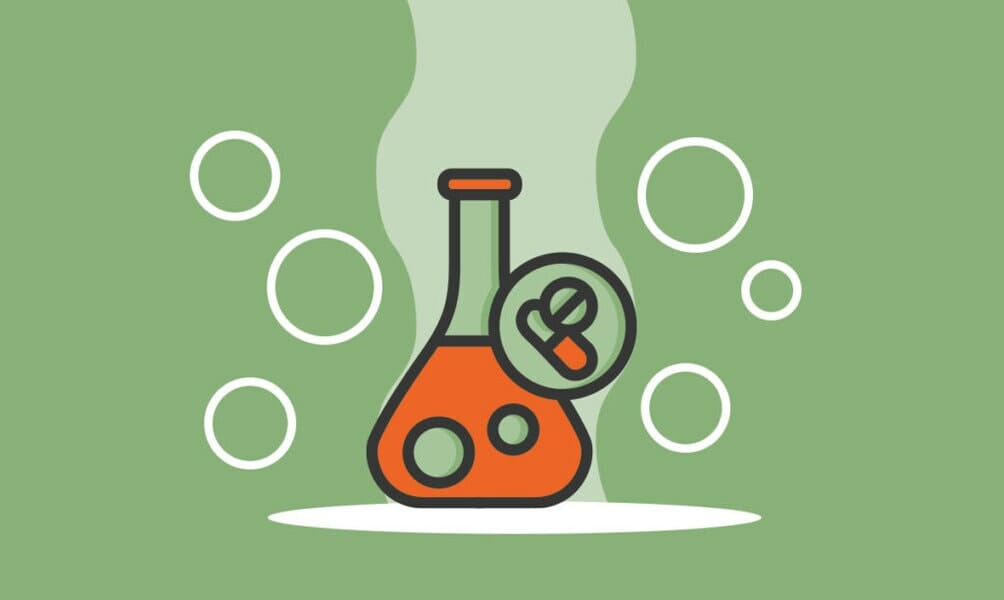 Starting your own drug testing business can be a great way to keep the community safe and make money at the same time. The global drug testing market is set to grow 5% annually through 2028. It's a huge market, with a value of $8 billion in 2020, due to stringent government regulations that require alcohol and drug screening as safety measures. The rising incidence of substance abuse worldwide is also fueling demand for drug screening services.
You'll need to make a sizable investment to establish your drug testing business, so make sure you have available funding, a sound business plan, modern equipment, and enough supplies. Besides complying with the applicable laws and regulations, your drug testing laboratory must also be accessible and charge reasonable rates. You will also need to build your brand by ensuring a reliable testing process with no room for errors. Achieving this will help make your drug testing business a success.
3. Medical Billing and Coding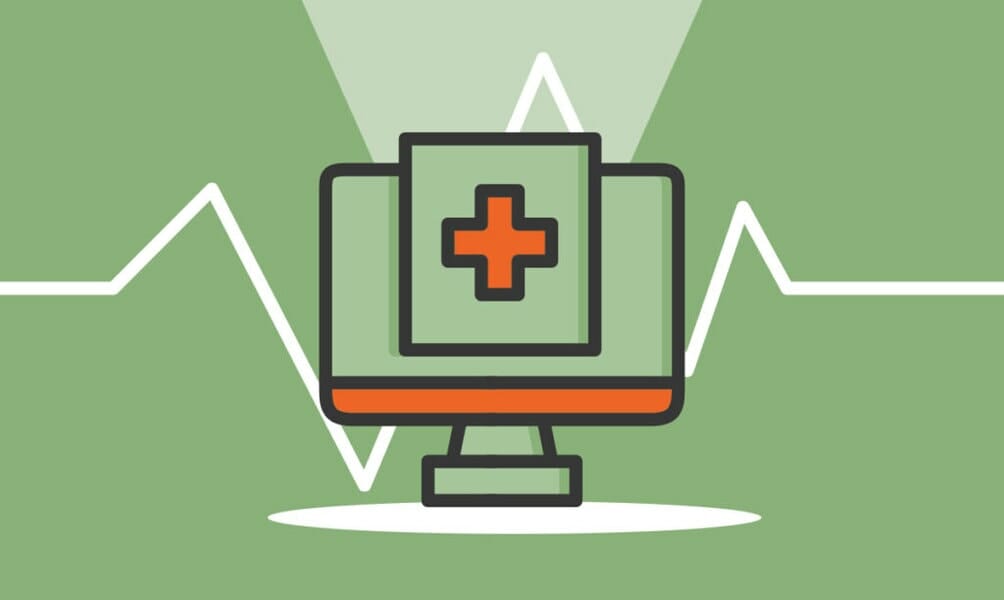 Many health care providers are outsourcing some business functions, such as medical coding. If you're a certified medical coder, why not start your own medical billing and coding business? It's something that you can do from home so your overhead costs will be minimal, and it's a growing market with plenty of opportunities due to the pandemic. The medical coding market in the US is predicted to grow 8% per year and pass $30 billion in revenue by 2028.
So, if you are ready to get started, make sure you have the required certifications to operate a medical billing and coding business. A medical coder translates reports of a patient's visit into payment codes, which are then used as the basis for the medical bill or insurance claim. This is not an easy profession to make a living off. It's important to abide by national standards to protect patient information and other regulations. With proper training and hard work, you can make your medical billing and coding business successful.
4. Private Health Care Service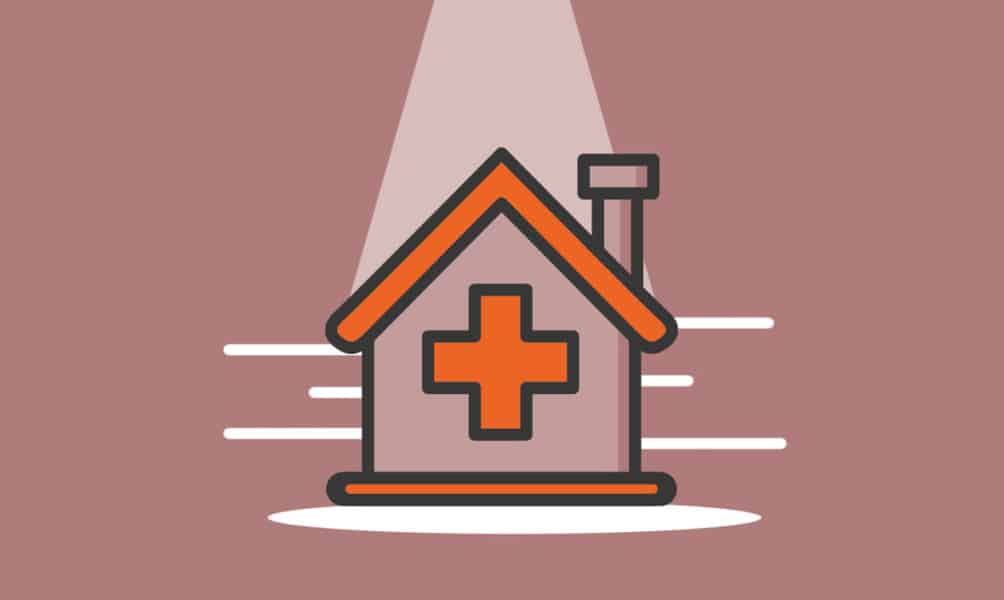 Thinking of setting up a health care business? You're on the right track. Demand for health care is on the rise mainly due to a fast-aging US population.
So what are you waiting for? Now's the time to start a health care business. Take the first step by finding a niche that you can focus on. Make sure you have the necessary permits and licenses, whether you're thinking of starting a medical practice, home health care company, or something else entirely. You'll also need to decide on a value proposition that will set you apart from the competition and make it easier for you to promote your business.
5. Clinic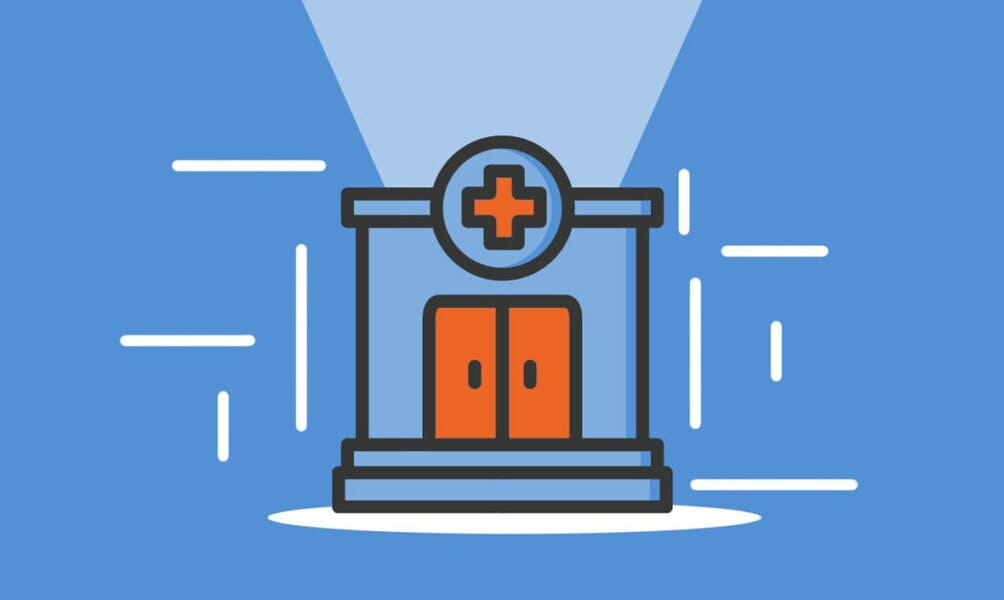 Are you looking to start a clinic? It can be a great opportunity to help people in your community and earn good money. Total spending on physician and clinical services exceeded $800 billion in 2020, and that number is growing fast in the wake of the pandemic. Even retailers like Walgreens are putting up walk-in clinics to provide convenience to customers.
The first step in starting your clinic business is to choose your niche. What kind of clinic are you looking to open? Is it going to focus on providing urgent care, or primary and preventive care? Is it going to be a mobile clinic? Who is your target market? You will find the answers to these questions as you do your research. Make sure to comply with licensing and insurance requirements. You will also need to be innovative in marketing your services to reach more prospective patients and achieve success.
6. Methadone Clinic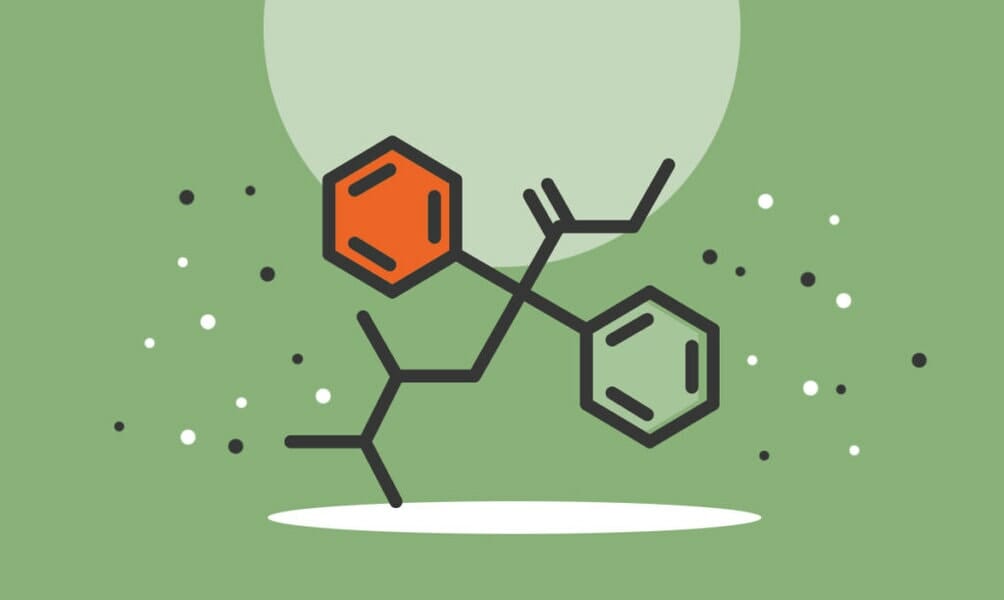 Around 3 million Americans have had or suffer from opioid use disorder (OUD). You can help address this crisis and wean many people from opioid dependence by starting a methadone clinic business. Methadone is among the drugs used to treat OUD. With other OUD drugs, the total market size is expected to grow to $1.7 billion by 2026. By becoming an opioid treatment provider, you will not only form part of the solution, but will also make some money.
Before you can start, make sure you meet licensing requirements and secure federal certification for your treatment program. Do you have the startup capital needed to establish a clinic? You can take out a bank loan or consider other means to raise funds. Competition will be tough as there are already more than a thousand OUD treatment clinics across the US. An option is to set up a mobile methadone clinic and deliver methadone treatment to marginalized populations in rural communities.
7. Blood Testing Lab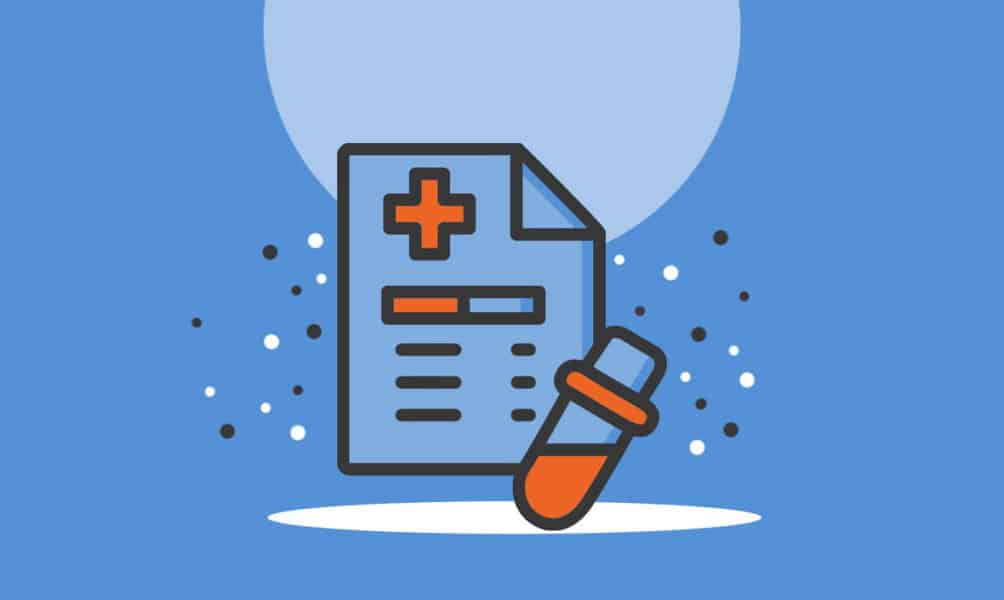 If you're an entrepreneur with a passion for health, starting a blood testing lab business might be the perfect opportunity for you. The growing number of older Americans, who are likely to suffer from chronic illnesses and require frequent laboratory tests, is expected to boost demand for blood testing and other diagnostic services in the next five years. Diagnostic and medical laboratories in the US earned around $66 billion in 2021.
There are many things to consider before getting started, such as complying with licensing and insurance requirements as well as preparing your marketing and advertising strategies. You will need to find funding sources to equip your lab with modern equipment. You'll also need to establish partnerships with local healthcare providers and hospitals, identify your target market, study the competition, and determine your competitive advantage to differentiate your business from the crowd.
With careful planning and execution, your lab can provide much-needed blood testing services to patients and local hospitals.
8. CPR Business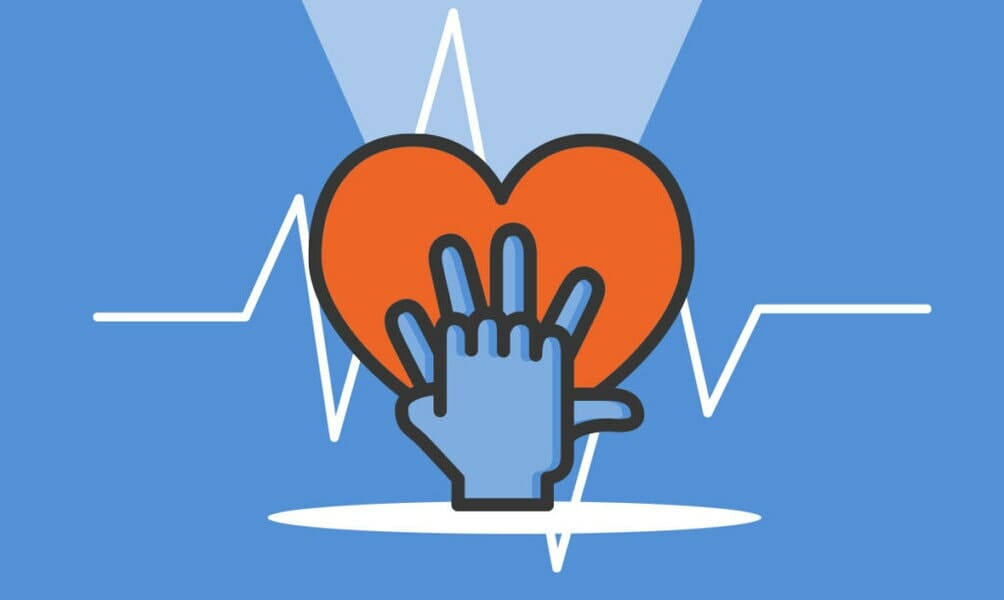 If you have a passion for helping people during emergencies, you might want to consider starting a CPR business. CPR, or cardiopulmonary resuscitation, is performed when the heart stops beating during a cardiac emergency or in cases of drowning. If given properly and immediately, it can save lives. Roughly seven out of 10 Americans, however, don't know how to perform this life-saving procedure. This is where a CPR business comes in.
Anyone can learn CPR, so your CPR business has a huge potential customer base. But you still need to differentiate your business from the competition in order to attract clients and grow your business. You can do this by finding out first what other CPR centers in your area are offering and coming up with innovative training programs. You also need to invest in mannequins and other supplies. Once you have finalized your training program, start advertising your services! Place flyers in local businesses or post about your services on social media.
9. Botox Clinic
If you're thinking about starting your own botox business, you've got a good eye. Botox has become a popular treatment for wrinkles and other signs of aging. If given in small doses, it can also be used to treat medical conditions like neck spasms, excessive sweating, overactive bladder and lazy eye. The increasing applications in cosmetic and therapeutic procedures are expected to propel the global botox market to surpass $5 billion in 2028.
To start a botox business, it's important to find dependable suppliers of Botulinum toxin (botox), needle-free injectors, botox kits, dermal filler kits, and other materials for botox treatment. You will also need to learn the techniques for administering the drug, or find a medical professional who can. You should be aware of the risks involved in administering botox injections and be prepared to address any side effects that may occur. Finally, it's important that you comply with your state's permit and licensing regulations.
10. Medical Supply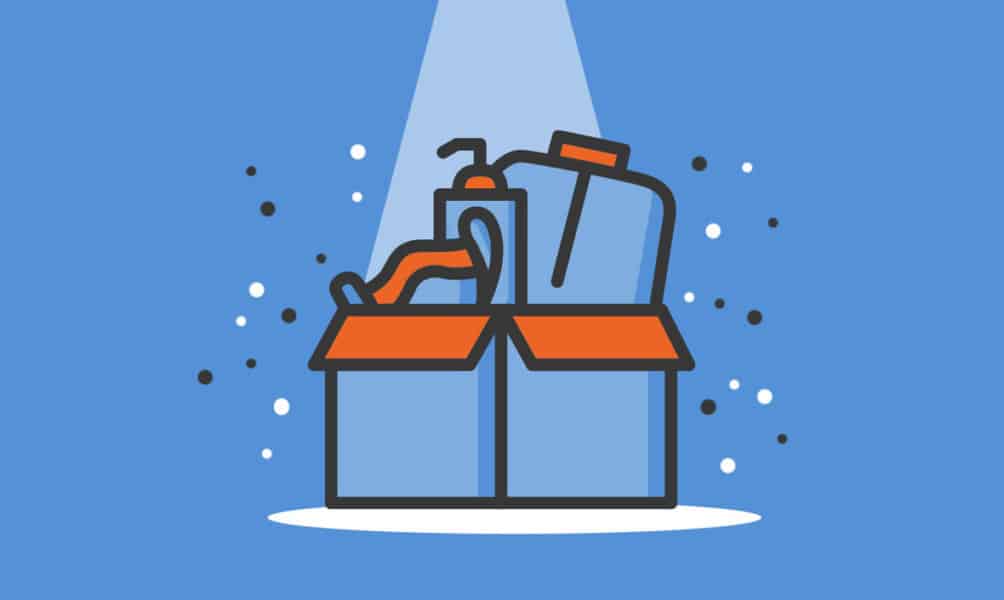 If you're looking for a new business opportunity, then look no further than medical supplies. Demand for medical supplies such as personal protective equipment (PPE) has been increasing amid a rising prevalence of illnesses due to unhealthy lifestyles and high hospitalization rates due to the pandemic. The medical supplies wholesaling industry in the US is estimated to be worth $280 billion and expected to grow steadily in the coming years.
Starting a medical supply business is not easy. You will need to comply with licensing requirements and other government regulations. It's also important to identify your target market and think of ways to set yourself apart from the competition. One option is to come up with a way to get your medical supplies faster to doctors and hospitals, such as developing an ecommerce website or app where they can conveniently place orders for delivery. There are many challenges to be met, but by starting out with the right mindset, you'll be on the right track toward success.
11. Medical Transporation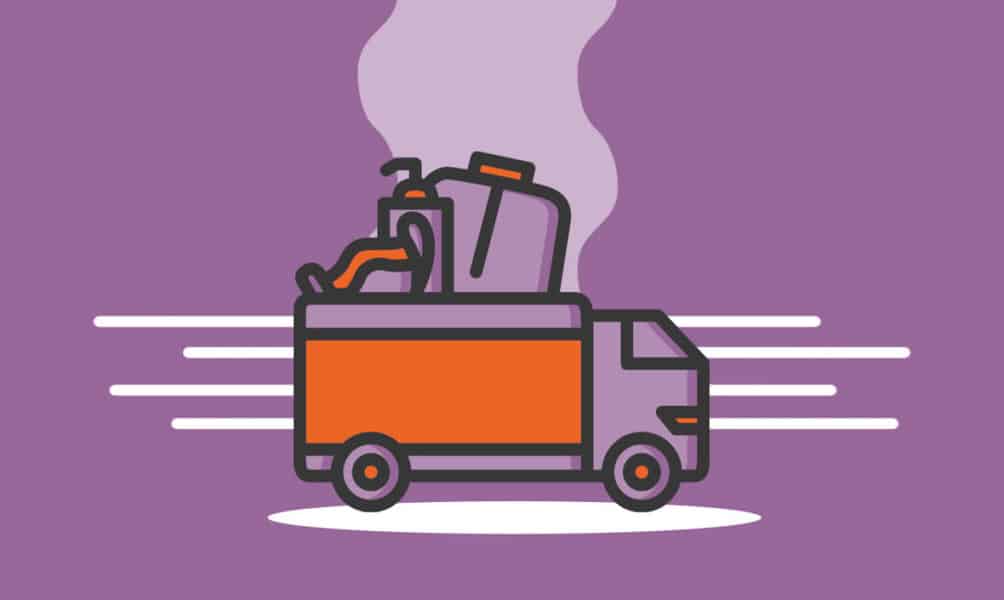 You probably don't think about it much, but non-emergency medical transportation is a booming industry. After years of strong growth the US market is projected to be worth more than $25 billion in 2026. The sick, disabled and elderly have places to go, and often need help getting there. You could start your own medical transportation business, help people in need and ride the industry's growth to serious success.
Keep in mind, this is not the easiest market to break into. For one thing, you'll need a reliable medical transport van outfitted with the requisite lift and safety features. You'll need to acquire the relevant healthcare provider licenses and permits as well as insurance, and be certified by either Medicare or Medicaid. Finally, once that's all done, you'll just have to determine which services you'll offer and start marketing your business online, at local hospitals and retirement communities.
As long as your rates are fair and your services reliable, you'll soon start getting regular clients.
12. Nursing Home Care
The US is expected to hire nearly 200,000 nurses every year through 2030, which means right now is a great time to start a nursing business. Pandemic or no pandemic, nursing is one of the most in-demand services in health care mainly because of an aging population. By 2030, the number of adults age 65 and older in the US is forecast to exceed 60 million. This would translate to a higher demand for nursing services.
Launching a nursing business can be a challenge. There are a lot of regulations to navigate and you'll need a significant investment if you're planning to start a nursing facility. But a lot of opportunities await those who are willing to put in the work. With the right planning and execution, you can make your nursing business thrive. First, it's important to learn the basics of the nursing industry, find your niche, and decide on the location to get started.
13. Physical Therapy Clinic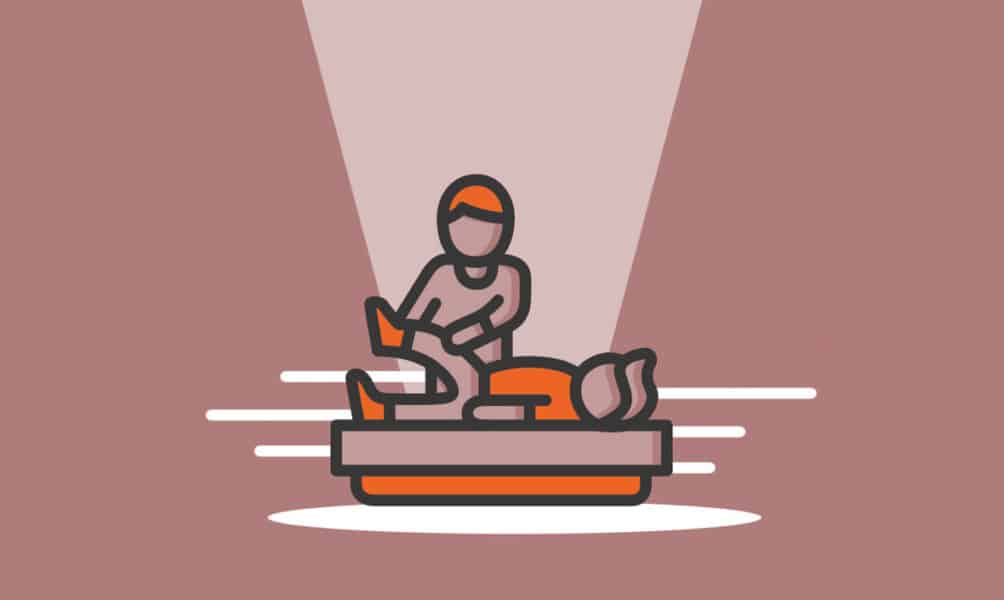 As more and more Americans express an interest in their long-term health and wellness, demand for physical therapy has steadily increased. After years of steady growth the industry is worth $38 billion in the US alone, and offers an excellent opportunity for the entrepreneur. If you're an established physical therapist or will soon become one, you could start your own practice and make a good living while helping countless people live fuller, healthier lives. That's an incredibly valuable service — which is why it's so well compensated.
You will of course need to be certified as a physical therapist, which takes years of education and hard work. But assuming you have your certification you'll just need to get your license and insurance and find a good location for your physical therapy business. An alternative, for when you're just starting out, is to be a mobile physical therapist and provide your therapy sessions at people's homes and offices. This would cut your costs and allow you to save up for the deposit on a fantastic location.
Once you're all moved into the new space, your clients will start referring new clients and your marketing should bring in even more.
14. 3D/4D Ultrasound Diagnostic Center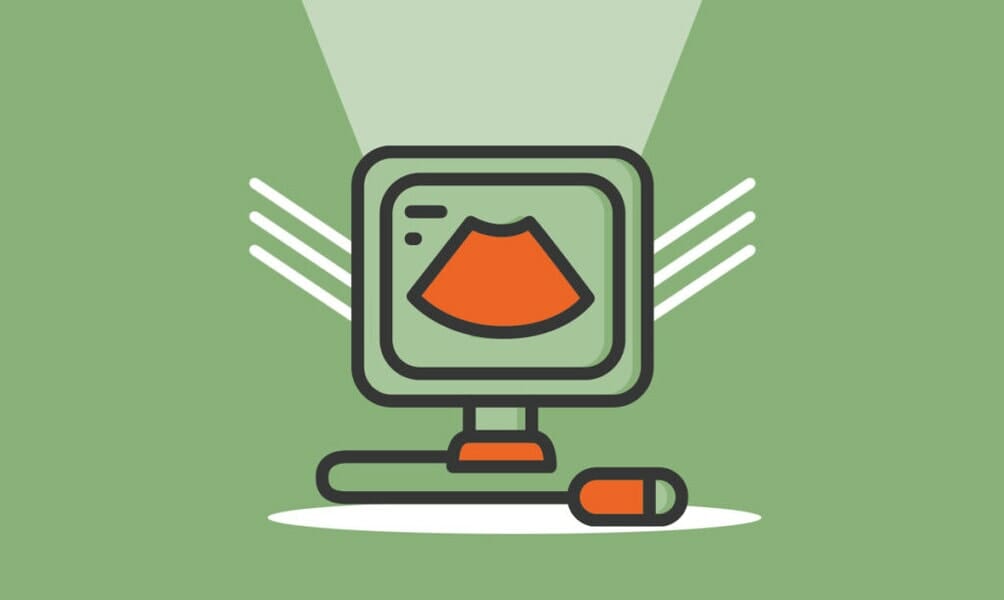 A growing elderly population in the US is fueling demand for state-of-the-art medical equipment, like 3D/4D ultrasound devices. If you've been thinking of starting a 3D/4D ultrasound business, you're on the right track. The global market for 3D/4D ultrasound devices has seen steady growth of around 4% per year since 2020 and is set to reach $3.5 billion by 2025.
A 3D ultrasound combines 2D images into a data set while a 4D ultrasound is like a 3D ultrasound in real time, where data sets are constantly updated while the patient is being scanned. Both provide excellent images, facilitate monitoring and analysis, and are safe to use. To get your 3D/4D ultrasound business off the ground, you will need to research the startup costs and licensing requirements. You will also need to come up with a marketing strategy. Planning and organization are key when starting any business, so make sure you have a good business and marketing plan in place.
15. Nutrition Consultation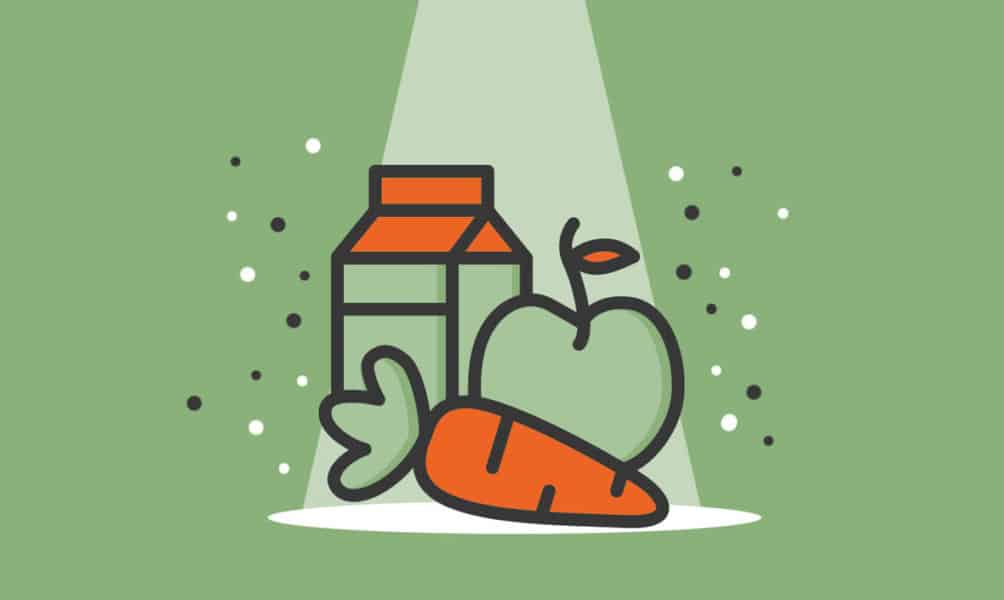 Obsessed with counting calories? If so, a nutrition business might be perfect for you. Nearly 6,000 dietitians and nutritionists are needed each year through 2030 in hospitals, nursing homes, clinics, and government offices across the US. Globally, the billion-dollar human nutrition market is expected to continue growing due to rising health awareness among consumers and the surging demand for dietary supplements.
If you've been thinking about starting your own nutrition business, there are several ways to do it. You may provide outsourced services to hospitals and nursing homes, or set up your own nutrition center and be your own boss. You just need to check out the licensing requirements and government regulations before you start operating. Pick a niche and stick to it, whether it's dietary supplements, food and beverages, or infant nutrition. If you're passionate about what you do and dedicated to helping others achieve their nutritional and other health goals, you'll find your nutrition business fulfilling and financially rewarding at the same time.
16. Therapy Private Practice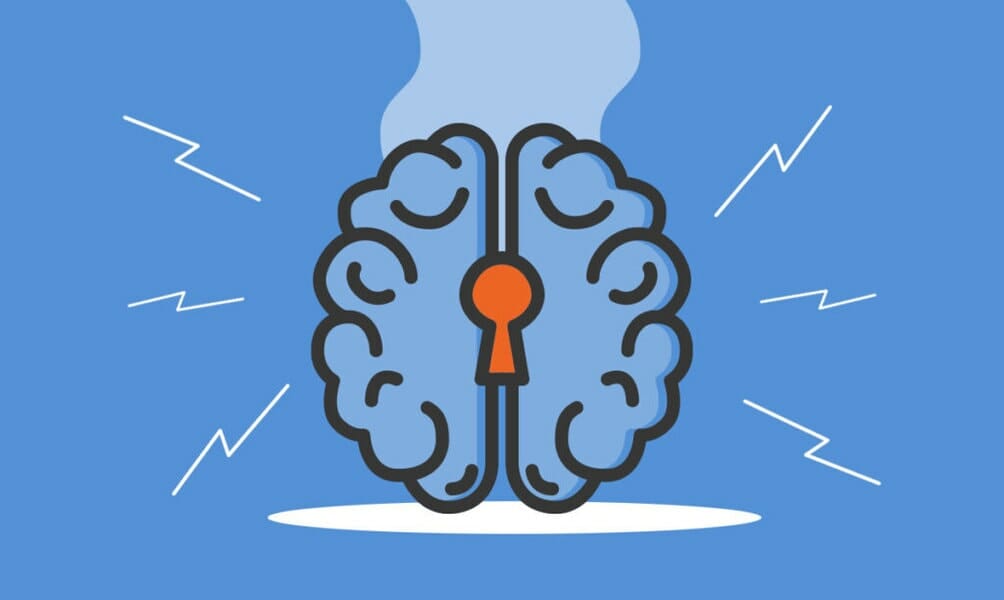 Launching a therapy private practice is gaining traction as a compelling business idea within the healthcare sector. As awareness and acceptance around mental and emotional well-being grow, there is an escalating demand for personalized therapeutic services. A private practice in therapy offers professionals the autonomy to curate their therapeutic methodologies, focus on specialized areas or populations, and foster a more intimate client-therapist dynamic.
Yet, starting a therapy private practice in the healthcare realm is a venture that demands more than just clinical expertise. It necessitates entrepreneurial prowess, as therapists transition into dual roles of healthcare providers and business owners. They are tasked with navigating regulatory landscapes, managing the financial intricacies of running a business, and effectively marketing their services in a competitive space. Investments in continued education, creating a therapeutic ambiance in their practice space, and building a trusted brand reputation become paramount. .
17. Chiropractor Clinic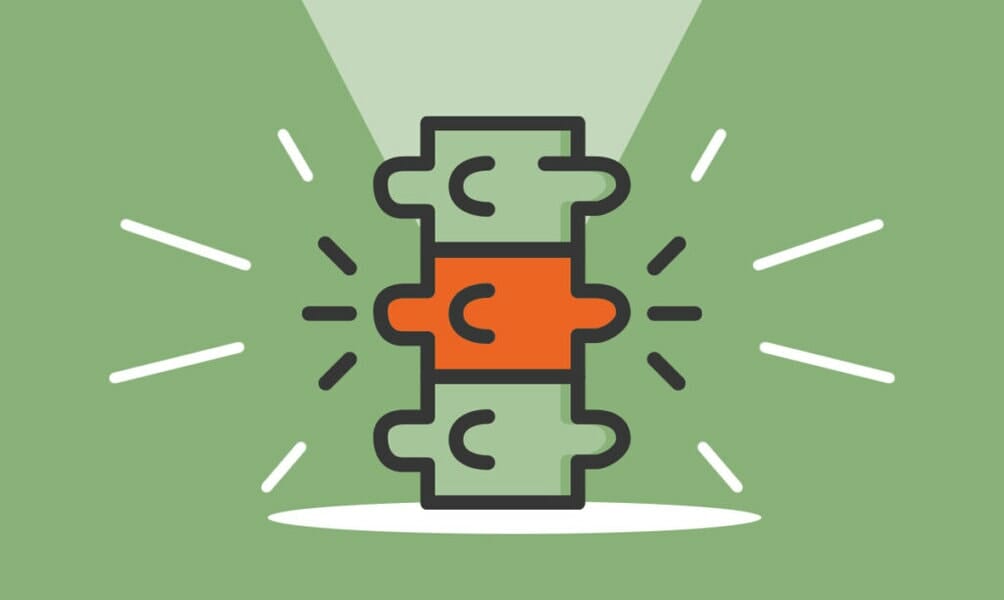 Chiropractic care, with its emphasis on spinal health and its implications on overall wellbeing, offers patients an alternative to traditional medicine and surgical interventions. This discipline focuses on diagnosing, treating, and preventing mechanical disorders of the musculoskeletal system, and its effects on the nervous system and general health. As more individuals seek out chiropractic treatments for issues ranging from chronic back pain to migraines, the demand for competent chiropractic professionals in well-established clinics continues to rise.
For aspiring entrepreneurs with a background in chiropractic care or those looking to invest in the healthcare sector, opening a chiropractic clinic can be a profitable venture. However, like any healthcare business, it's vital to ensure that the clinic operates within the regulatory guidelines of the region, and practitioners should be adequately licensed and trained. Furthermore, selecting the right location, specializing in a specific niche such as sports injuries or prenatal care, and investing in effective marketing strategies can play a pivotal role in the clinic's success.
Comments
17 Best Healthcare Business Ideas
IV Hydration
Drug Testing
Medical Billing and Coding
Private Health Care Service
Clinic
Methadone Clinic
Blood Testing Lab
CPR Business
Botox Clinic
Medical Supply
Medical Transporation
Nursing Home Care
Physical Therapy Clinic
3D/4D Ultrasound Diagnostic Center
Nutrition Consultation
Therapy Private Practice
Chiropractor Clinic
Subscribe to Our Newsletter
Join our exclusive community! Subscribe to our newsletter
and gain insider access to cutting-edge business insights and trends.
Thank you for subscribing! We can't wait to share our latest news and updates with you. Get ready for exciting content in your inbox.