Back to Business Ideas Categories
31 Low-Cost Business Ideas
Written by: Esther Strauss
Esther is a business strategist with over 20 years of experience as an entrepreneur, executive, educator, and management advisor.
Edited by: David Lepeska
David has been writing and learning about business, finance and globalization for a quarter-century, starting with a small New York consulting firm in the 1990s.
Updated on October 2, 2023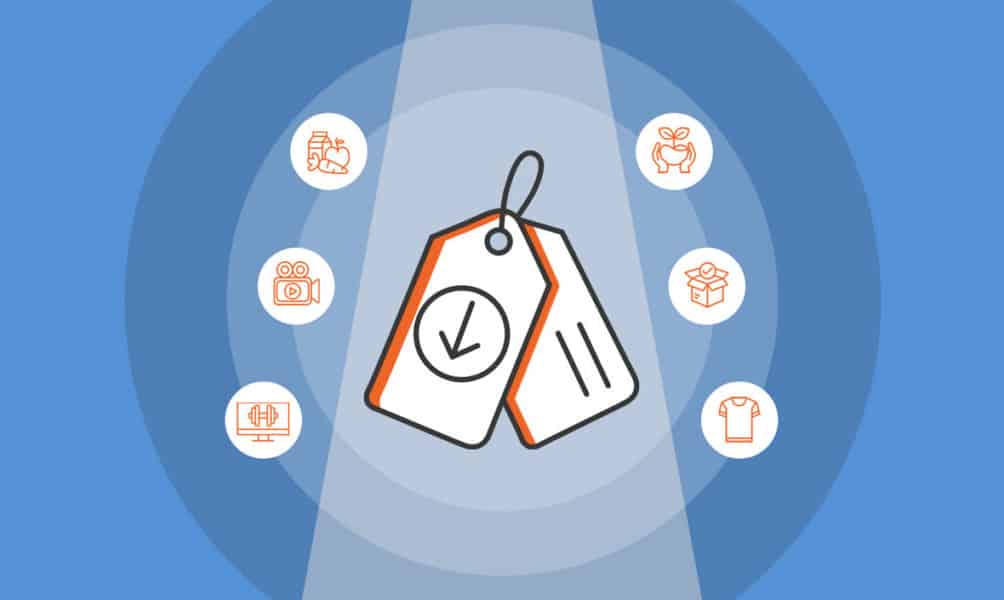 31 Low-Cost Business Ideas
Etsy Store
Security Company
Videography
Affiliate Marketing
Online Resale
Personal Training
Shirt Printing
Packaging Business
Tutoring
Concierge Business
Plant Nursery
Reptile Shop
Nutrition Business
Social Media Management
Cremation Service
Proofreading
Tattoo Studio
Charcuterie Board
Personal Shopper
eBay Business
Soap Shop
Graphic Design
Snow Removal
Dating Service
Candle Shop
3D Printing
Cell Phone Repair
Project Management Service
Web Design
Financial Coaching
Virtual Assistant
Many business cost surprisingly little to get started, and even have minimal ongoing costs as well. For instance, if you have a strong crafting skill, such as sewing, Cricut or pottery, you just need to buy the materials and start producing and selling your goods on Etsy. 
With many other businesses, from affiliate marketing to virtual assistant, web design to concierge, coaching and more, you'll need little more than a computer and WiFi. Of course, you'll need to do some decent marketing to draw customers and build success.
Check out our list of lovely low-cost business ideas below, and good luck!
1. Etsy Store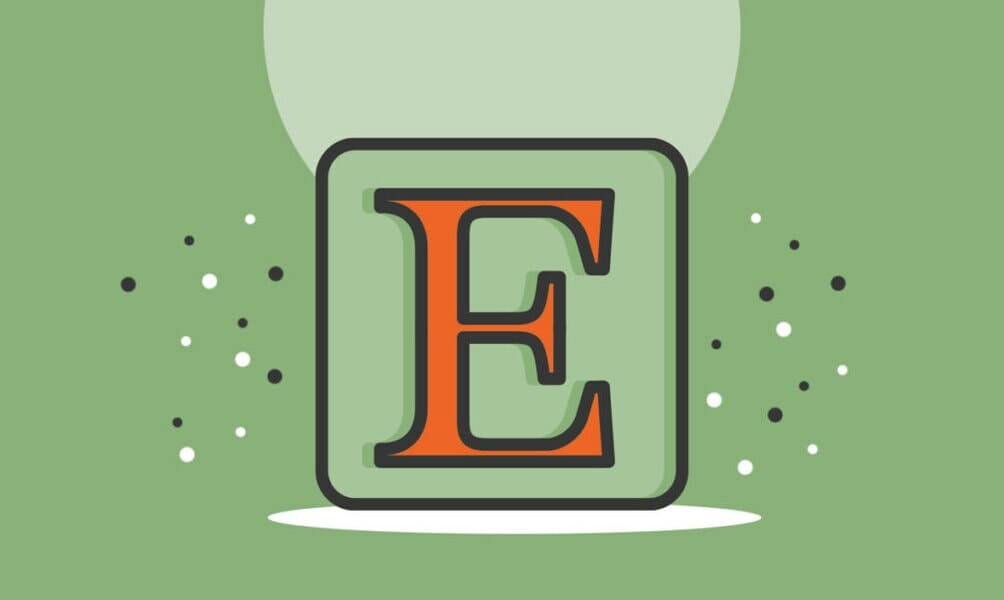 Ever since the pandemic forced everybody to stay at home, millions of people have tapped into their arts and crafts skills, driving a massive boom in handmade goods. The online marketplace Etsy has been the main beneficiary: its revenue doubled in 2020 alone, to more than $1.72 billion.
If you have a hobby or craft skill — such as sewing, crochet, vinyl cutting, jewelry-making, woodworking, or screen printing — you could start your own Etsy business and give people fun products while doing what you love and making good money! What's wrong with that?
You'll also be able to work from home, and work the hours you choose. One good way to get started is to visit Etsy and review the product offerings looking for a market gap in your area of expertise. Once you've found your niche, you'll be on the online highway to success!
2. Security Company
Everybody wants to feel secure, which is why the US security industry is worth $46 billion after more than a decade of steady growth. The market expansion is expected to continue in the years ahead, especially with people spending more time at home these days. You could get in on the action by starting your own security business and make a good living while giving people peace of mind.
You'll likely need a security license, for which you should apply to your state. You'll also need to know how to install and operate security systems, for which you could find affordable online courses to get you up to speed. Once you're confident in your skills, start advertising on platforms like Angie's List and you might be able to bring in a few clients, if your prices are right.
It's probably wise to focus on home security systems when starting out, and move on to bigger jobs as you gain experience. As long as you deliver quality service and reliable security, your business reputation should steadily improve.
3. Videography
More than 8,000 job openings for film and video editors and camera operators are projected in the US each year through 2030, making this one of the fastest-growing sectors. Globally, the massive film and video market is predicted to double by the end of this decade. If you have video production and editing skills, you might consider setting up a videography business. With the increasing use of videos in the digital marketing landscape, there will probably be no dearth of opportunities.
Starting a videography business will take some real work. First, it's important to develop your brand and come up with an attractive business name and logo. Next, invest in cutting edge equipment and learn about the latest technologies. To promote your brand, you can set up social media accounts, make video samples and develop a website. Finally, tap into your creativity to propel your business to the top. Grab that opportunity to make a profit now!
4. Affiliate Marketing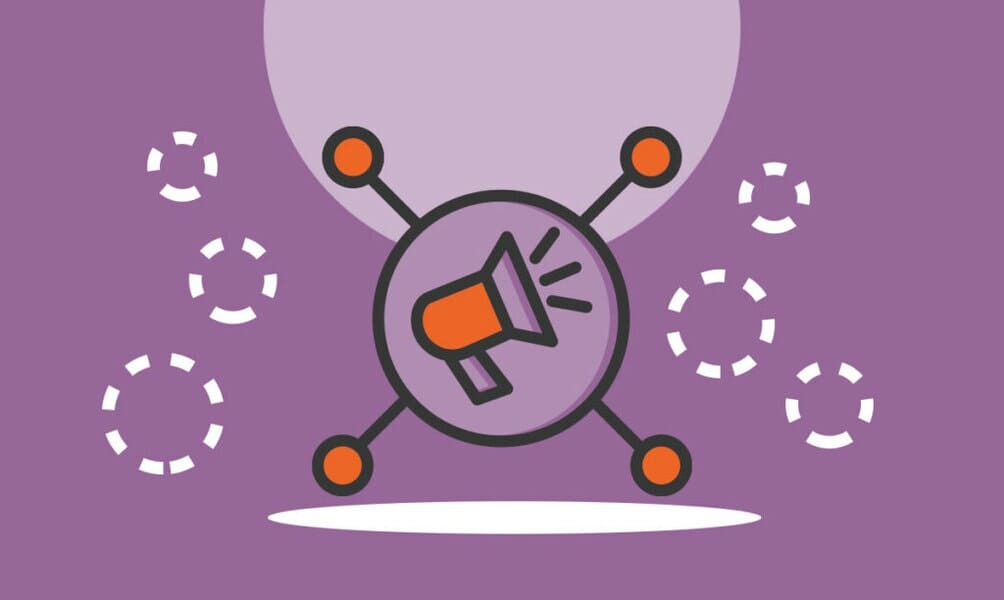 Barely 15 years old, affiliate marketing is one of the hottest segments of the ad industry and used by 80% of leading businesses. The affiliate marketing industry is worth more than $6 billion and still seeing strong growth, so the opportunity is there to enter the market with a new business, even part-time, and do well.
So what, exactly, is affiliate marketing? Basically, an affiliate marketer earns a commission for successfully promoting another company's product or services. For instance, if you were an affiliate marketer for Amazon, you might post a link to an Amazon book on social media. You would then receive a small portion of any purchases made by customers who clicked that link.
Starting an affiliate marketing business is relatively easy. You can do it from home, and work when you wish. You could commit to it full-time or keep it as a side hustle revenue stream while developing your own startup. Either way, be sure to track the results of your marketing efforts so you can see how your click rates and success increase over time.
5. Online Resale
Want to talk about a booming industry? In the coming years, apparel resale is set to grow 11 times faster than the clothing industry, with most of that growth happening online. One reason is that Gen Z'ers and millennials like sustainability, thrifting and throwback trends. Another is that the resale industry sources its goods domestically and as a result is not facing the supply chain issues of major retailers.
The big question is how you'll go about reselling your goods. One option is to rely on major online marketplaces like Etsy and eBay. Another is to partner with resale-focused sites like ThredUp. A third is to create your own resale website. The advantage of this option is you'll be able to express your own sense of style and build your own brand, while the downside is the added time and expense. 
Whichever route you choose, as long as you have reliable access to quality goods for resale and provide strong service, you're likely to keep that cash register ringing.
6. Personal Training
Thanks in part to the pandemic, Americans are more concerned about fitness and health than ever before. The US gym and fitness industry has been growing for years, and personal training has expanded more quickly than the industry as a whole. On top of that, with more people staying at home, online personal training — providing instruction virtually, over an internet video connection — has exploded and is forecast to expand 10-fold by 2027, hitting $60 billion.
If you're a fitness nut, now is the perfect time to take advantage of this trend. You could launch your own personal training business from the comfort of your own home and help countless people in your city and beyond get the fitness instruction and insight they need while making a good living. You'll need to get certified as a personal trainer and decide exactly which services you'll offer. This might include weightlifting, yoga, pilates, stretching exercises, and dietary and nutritional guidance.
Once you've got all this nailed down, just start advertising your services on the leading online fitness platforms and you'll soon be sweating your way to success.
7. Shirt Printing
Just about everybody loves a good T-shirt, which is why the US' online T-shirt industry has more than doubled in the past decade and expected to see continued growth in the coming years. The global custom T-shirt printing industry is anticipated to grow steadily and approach $8 billion in market size by 2028. If you're into fashion and have strong design ideas, you could start a shirt printing business in your free time and grab a slice of that market while giving consumers cool shirts that start new trends.
Getting started is probably easier than you think. You'll need some high-end design software, to create new and appealing styles, and you'll need to familiarize yourself with screen printing. But at least initially, you can work from and don't even need your own website; you can sell your T-shirts at online platforms like Amazon and Etsy. Then, once you've established a strong reputation, you can launch your own website, open your T-shirt store and start building your casual clothing empire.
8. Packaging Business
An increasing demand for packaged food due to changing lifestyles is driving growth in the US packaging industry. The market is anticipated to grow to more than $170 billion from 2020 to 2025. If you're looking for a profitable venture, consider starting a packaging business.
The first step is to examine the trends. There are many different types of packaging products and opportunities, so it's best for you to start by choosing what type of packaging company you want to start. Packaging products made from sustainable materials are now enjoying high demand. Your packaging products should be eye-catching, convenient and functional at the same time.
For food, the packaging materials commonly used are aluminum foil, paper, plastic, glass, PET plastic and metal trays. It is important that the packaging meets safety standards and the food is kept fresh and lasts longer. Keep in mind also that your packaging products must reinforce the brands of your clients. An effective packaging highlights a brand's unique selling proposition.
9. Tutoring
Do you have an area of academic expertise? Maybe you're great at math, deeply familiar with science, or obsessed with language and literature. Even if you're not a subject expert, but simply good with children, now's a great time to consider starting a tutoring business and shape young minds.
The industry took a hit during the pandemic, but today many tutors are embracing virtual instruction and tutoring is expected to see steady growth in the years ahead. As a result, you're now able to run a tutoring business almost entirely from home, all while helping children to learn and excel and making a good living.
Starting a tutoring business is not terribly complicated. If you have teaching experience or some proof of your expertise, you mainly need a good computer and you can start offering your services on a variety of online platforms, like ClubZ or eTutorWorld. With a bit of marketing on social media, you should be able to attract a few clients and start building your tutoring empire.
10. Concierge Business
Many top-ranking corporate executives, celebrities and other VIPs outsource routine and time-consuming tasks to concierge services providers. As economies recover from the coronavirus pandemic, busy work schedules resume and disposable incomes improve. These drive demand for concierge services, which are expected to see steady 5% annual growth through 2025. So why not start your own concierge business?
A concierge assists clients by running errands, booking hotel and restaurant reservations, arranging transportation services, performing administrative functions, and undertaking other tasks. Which of these services will you offer? You'll have to determine your capabilities and identify your niche from the start. You don't need hefty investments to start and you can choose whether to set up an office or go digital. Focus on providing exceptional services and you'll find it easier to find clients, gain their loyalty and grow your business.
11. Plant Nursery
Are you passionate about plants and gardening? If so, starting your own plant nursery could be the perfect business for you! The nursery and garden stores industry in the US has been steadily growing in the last five years and is expected to earn nearly $42 billion in 2022. Demand for ornamental plants remained strong even at the start of the pandemic because a lot of consumers stayed home and worked on beautifying their homes and outdoor spaces.
There are many factors that you must take into account before you can start your plant nursery business. You must think of innovative ways to compete with the big industry players, know your target audience, and have extensive knowledge of plants. You should also identify the plants that you will cultivate – ornamental plants, or herbs and food crops? Get creative in marketing your products. Having a website and social media accounts will help promote your business, so work on these even before you launch your plant nursery.
12. Reptile Shop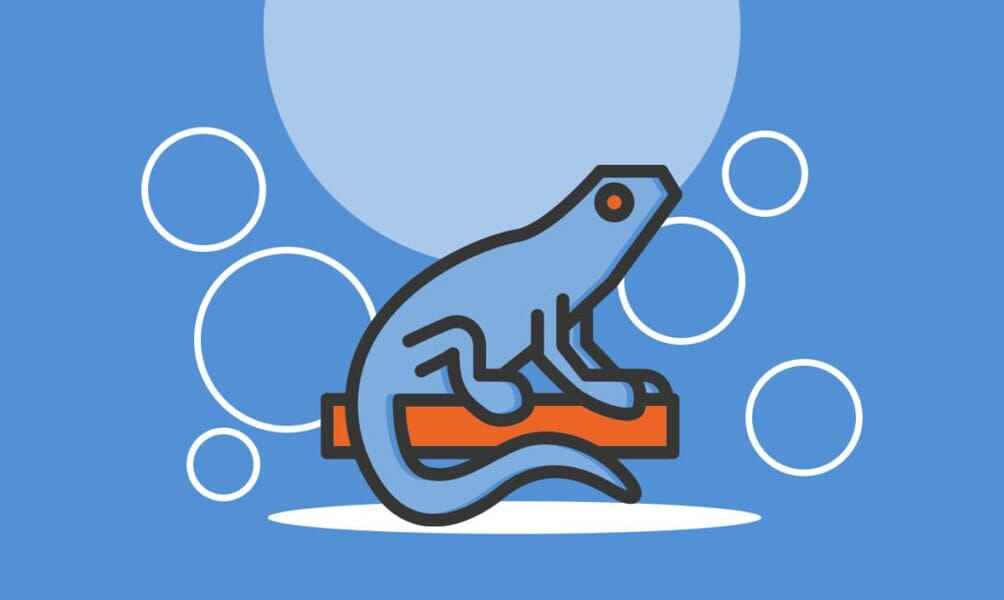 Most people like to keep cats and dogs as pets, but there is a growing number who prefer to take care of snakes, geckos, turtles and other reptiles. If you're thinking about cashing in on this growing market, why not start a reptile business? Sales of food and non-food supplies for reptiles are projected to grow to $650 million in the US by 2024 as the trend to adopt reptiles as pets is growing.
Before you open your reptile shop, be sure to comply with relevant laws and regulations. Some states require permits, while others don't, so check with local, state, and federal authorities about what regulations and standards you must follow before you launch your reptile business.
13. Nutrition Business
Obsessed with counting calories? If so, a nutrition business might be perfect for you. Nearly 6,000 dietitians and nutritionists are needed each year through 2030 in hospitals, nursing homes, clinics, and government offices across the US. Globally, the billion-dollar human nutrition market is expected to continue growing due to rising health awareness among consumers and the surging demand for dietary supplements.
If you're thinking of starting a nutrition business, there are several ways to do it. You could provide services to hospitals and nursing homes, or set up your own nutrition center and be your own boss. You just need to check out the licensing requirements and government regulations before you start. Pick a niche and stick to it, whether it's dietary supplements, food and beverages, or infant nutrition. If you're passionate about what you do and dedicated to helping others achieve their nutritional and other health goals, you'll find your nutrition business fulfilling and financially rewarding at the same time.
14. Social Media Management
Social media is among the world's fastest-growing industries, with stunning 25% annual growth predicted through 2026. By then it will be nearly a trillion dollar industry, which means that now is a great time to get in on the action and ride this wave.
Starting a social media business can be as simple as starting a blog about the media industry on LinkedIn or as complex as creating a fully-fledged Instagram business with lots of people using your content and products. With any social media business, the marketing will be absolutely crucial.
The primary goal will be to connect with your target audience on the relevant platform. This means that before you even get started, you should do some research and experimentation to decide which platform and its user profile best fits you and your interests. From there, you'll just need to find your niche to start building a respected brand.
15. Cremation Service
Do you have a bit of a morbid streak? Well then you might be pleased to learn that the US cremation industry has seen steady growth in recent years as more and more Americans choose to be cremated, rather than buried. By starting your own cremation service, you could scratch your itch for the macabre and provide a necessary service for grieving loved ones while making good money.
By 2040, 8 out of 10 Americans are expected to choose cremation over burial, mainly because it costs half as much. You could ride that wave of growth, but first you'll need to make a major investment and decide whether you'll use a traditional flame-based system or more eco-friendly alkaline hydrolysis. You'll also need to get the required licenses and permits and decide whether you want to offer additional products and services. Some crematoriums offer wearables such as an ash-filled locket, or focus solely on the cremation of pets.
16. Proofreading
Do you have an eagle eye for grammar, spelling and punctuation errors? If so, starting a proofreading business could be perfect for you. With the rising popularity of content marketing, demand for proofreading services has increased. Close to 8,000 proofreaders and copy editors are employed in the US and demand for proofreading services is expected to increase at least 6% annually through 2029.
A proofreading business can be a great way to make money from home. Proofreaders do the final quality check just before a manuscript or any text is published. Your potential clients include publishing houses, newspapers and magazines, and other businesses that outsource proofreading of business documents, marketing collaterals, manuscripts, academic papers, and other content. You will need to establish a strong online presence and brush up on your networking skills to find these clients and ensure the success of your proofreading business.
17. Tattoo Studio
Getting a tattoo is an increasingly common form of self-expression. Anyone who's ever gone under the needle knows that it's a pretty serious decision. It's not like getting your nails done; you'll likely be living with that new tattoo for the rest of your life. But tattooing remains popular, especially among millennials, and the US tattoo artists market is set for steady growth as pandemic restrictions are lifted.
If you're thinking of setting up a tattoo business, know that you'll be in for some stiff competition. Start by finding out the licensing and insurance requirements. The next step is to carefully choose the location of your tattoo parlor. Then, it's to your advantage to prepare tons of unique tattoo designs to win over some customers. The more diverse your designs are, the greater your chances of attracting and keeping customers.
8. Charcuterie Board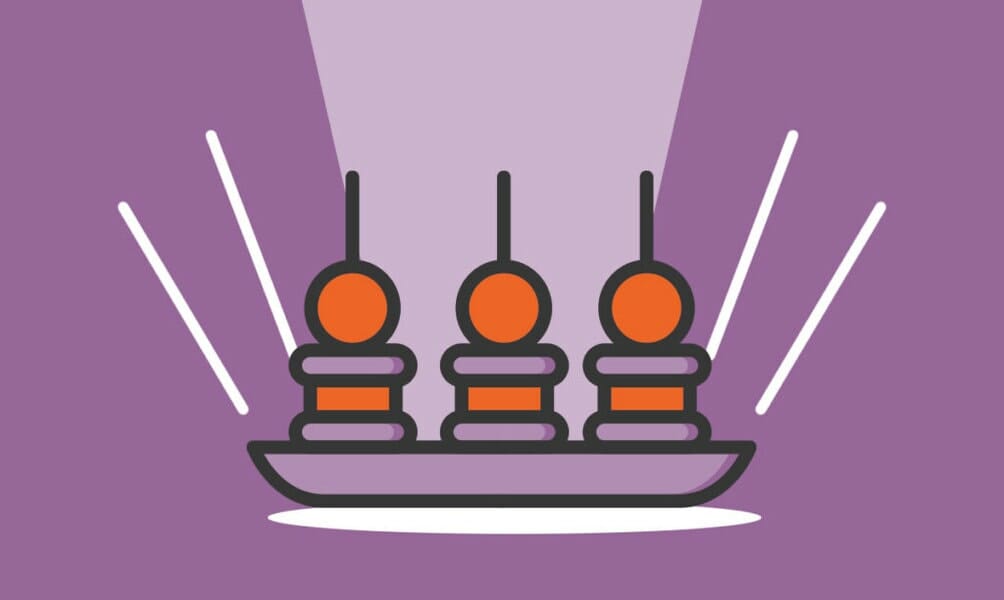 Charcuterie is the latest food trend to explode on social media, with people posting their own versions of meat and cheese boards on Instagram and Facebook. Visually appealing charcuterie boards present a selection of cured meats, cheeses, crackers, fruits, olives and dips. Global consumption spiked as more people ate at home in the last two years because of the coronavirus pandemic. In the US, food giants like Hormel believe the charcuterie craze is big business and demand will continue to grow.
If you're a foodie who loves to think up fun and creative ways to serve delicious and healthy foods, a charcuterie board business could be a good way to make good money. It's important to know what kind of cured meats, cheeses, and other foods to put on the board. To set up your business, you'll have to prepare your kitchen, find suppliers, and promote your product. One option is to offer your skills to restaurants to start building a reputation.
19. Personal Shopper
A surge in online shopping has opened plenty of opportunities for personal shoppers. At Walmart, for example, the number of personal shoppers has more than doubled. If you've mastered some shopping skills, you might want to grab this opportunity to start a personal shopper business in your free time.
Personal shoppers make money by shopping for other people. They usually shop for clothing and accessories, although they can also shop for groceries and other essentials. In the US, there are more than 33,000 personal shoppers and the number is increasing.
Before you get started, it's important to assess your shopping skills, such as putting outfits together that look great, negotiating for the best prices, keeping track of sales and discounts, and more. It's to your advantage to identify your target market. Some personal shoppers provide services directly to their clients while some work for stylists, department stores, and supermarkets. More Americans are turning to personal shoppers for their needs, so it's time to brush up on your shopping skills and make some cash.
20. eBay Business
With the rise of Etsy and other online platforms you might think of eBay as a blast from the past. But eBay grew nearly 20% in 2020, and the leader in online auctions, which already does $10 billion in annual revenue, expects steady growth in the years ahead. So if you're into online bargains, you could start your own eBay business and ride this growth to good money.
An eBay business can be extremely profitable, with minimal startup costs. The best part is that eBay has done most of the work for you — providing a sales platform and a massive customer base, confirming that buyers are reliable, and building a system that ensures the true market value for goods.
The key to your eBay business will likely be deciding which sort of goods you'll offer. Will it be vintage T-shirts? War memorabilia? Cool sneakers? On eBay, the possibilities are endless.
21. Soap Shop
Who doesn't use soap? We all do, which is why soap is a $42 billion industry in the US. And if you enjoy crafts, soap making is a fun and creative process. You'll need a handful of key tools, but for the most part it's simple and inexpensive.
Competition is fierce in the soap game, so the key to starting a successful soap business is creating a product that stands out. Maybe you'll be able to hit on a soap recipe that delivers incredibly pleasant smells or keeps skin silky smooth. There are countless ingredients you might use, and a variety of soap making methods to choose from, so you'll need to do your research and probably some trial and error.
But once you find that fantastic soap, it could be the start of your sudsy success.
22. Graphic Design
Strong graphic design is a crucial element of nearly every business's branding and marketing strategy, which is why it's always in great demand. After years of steady growth, the US graphic design industry is worth nearly $14 billion and offers real opportunity for the bold entrepreneur. You could start your own part-time graphic design business from home, generating good money.
You will, however, need to have a strong creative streak and some skill and experience with graphic design software and tools. If you don't have a related degree, you could brush up on your graphic design skills by taking courses at an online platform like Udemy. Next, it's a good idea to research the market, see what sort of graphic design is trending lately, and keep an eye out for a market gap that might fit your skillset.
Understanding and clarifying what you will offer, which businesses you are targeting and how you'll stand out from the competition will be crucial elements to your success.
23. Snow Removal
If you're looking to make some extra money in winter, consider starting a snow removal business. It may be seasonal, but it can also be lucrative, and it's essential for local safety. With the pandemic winding down, most US snow and ice removal professionals saw more revenue in 2021 than the previous winter.
When starting a snow removal business, it's important to comply with all legal and insurance requirements. It's also a good idea to identify your target market and study the competition's prices and offerings. Having access to the latest technology and equipment is crucial in optimizing efficiency, so you should monitor market trends.
Snow removal requires heavy machinery, such as front-end loaders to remove snow, especially those that have accumulated from plowing. This will mean a sizable investment. But with careful planning, your snow removal business can be a big success.
24. Dating Service
Do you ever feel like playing Cupid? Starting a dating service might be right up your alley. It's a fun way to earn money and help people find a match. Online dating surged during the pandemic lockdowns, when many people were forced to stay home. It is expected to continue expanding, with the US dating services industry set to reach $6 billion in 2022.
No federal regulations are in place apart from the usual legal requirements for new businesses. Some states, however, regulate dating services to protect consumers and stop people from misrepresenting themselves. It's a good idea to provide your clients some safety tips before they sign up with you so they'll know what to look out for. With the use of advanced technology, you can run your business from home and save on overhead costs. Good luck!
25. Candle Shop
If you're a budding entrepreneur with a creative streak, custom-made candles represent a great combination of a fast-growing market with a business that's relatively easy to start. With a small investment you can start making candles from home and sell them online to help countless people set the mood while making good money. Best of all, you can express your creativity in your candles. Some of today's trendier homemade candles include calming scents, wild colors, organic ingredients and a variety of shapes and sizes, including a $65 candle shaped like a hand!
The first key step will be brushing up on your candle-making skills, and there are many online courses to get you up to speed. After that, you'll just need to purchase all the key materials and equipment, set up an account at an online platform like Etsy and start selling your goods. Once the money starts rolling in you can create your own website, start giving tutorials to build your reputation and even open your own candle shop!
26. 3D Printing
So you've decided to start a 3D printing business. Great idea! Strong demand for customized 3D products is driving rapid growth, and the global 3D printing market reached $16 billion in 2021. The market is expected to grow 24% per year through 2028 due to increased demand for prototypes, models and artistic designs in industries like aerospace, automotive, and health care. 
You will need to understand the regulations and legal issues affecting the industry. For example, the use of 3D printers is not regulated but the medical products that are produced through 3D printing are regulated by the FDA. A license is also needed for 3D printers that are used to make weapons. If a design used to create a 3D model is covered by intellectual property rights, printing the model would infringe those rights. You'll also need to make a hefty investment upfront to get your business up and running, but the benefits could be immense.
27. Cell Phone Repair
A smartphone screen breaks every second in the US, but not all Americans can afford to toss their damaged phone and buy a new one. That's why the cell phone repair industry has continued to thrive, earning around $4 billion a year. If you are skilled at fixing cell phones, this may be your chance to set up your own business.
Before you promote your services, it's important that you decide what you're going to offer. Will you do screen repair and replacement, battery replacement, or software-related repairs? Do you plan to set up a shop, or just work from home and promote your business online? You will find the answers to your questions as you research and assess the market. What's important is that you are able to offer reliable value-added services so you can quickly build up a loyal customer base.
28. Project Management Service
Demand for project management skills is growing across IT, manufacturing, construction, defense, publishing, and healthcare. Online recruitment platform Zippia says 47,000 jobs for project management professionals will be created annually through 2028, so if you're thinking of getting into project management, you're on the right track.
Generally, a project management business oversees the implementation of a project and makes sure the goals are achieved within a certain time frame and budget. Your business will need to comply with regulatory requirements, such as acquiring the relevant permits and licenses. As project manager, you'll need strong organizational, business, analytical, communication, and problem-solving skills. It's to your advantage to obtain certifications, which will add value to your project management business.
29. Web Design
Do you know of any legit business that doesn't have a website? That's right — in today's digital world, businesses need to have a decent website if they expect to be taken seriously. That's why web design is a $40 billion industry that's seeing steady growth as the number of new US businesses hits record highs. All those new companies need websites, which means right now is a great time to start your own web design business and design a bright future.
First, if you're not already an established graphic designer, you will need a bit of training. But there are many helpful options out there, including online educational platforms that offer subscriptions that allow you to take as many classes as you want. Alternatively, many universities offer affordable website design certification courses. Once that's sorted, the next crucial step will be building your own website, which has to be fantastic or nobody will trust your skills.
With some quality social media marketing, you should be able to rope in a client or two. Impress them and you'll be on the road to design success.
30. Financial Coaching
Thinking of starting a financial coaching business? You're not alone. Financial coaching is one of the fastest growing industries in North America, and women make up nearly 60% of coaches, so it's diverse and empowering as well. Financial coaches help people grow their wealth by laying out personalized plans to achieve financial goals. This includes budgeting, saving, retirement planning, helpful financial strategies and tools, and more.
You might be wondering how you'll find clients, how much to charge for your services, and what kind of education you might need. These are all good questions that you will find the answers to as you research financial coaching and begin your entrepreneurial journey. Opportunity awaits!
31. Virtual Assistant
The job didn't even exist 20 years ago, but now, thanks to new technologies and the sharp increase in remote work during the pandemic, the virtual assistant industry is booming. After years of strong growth, the market is expected to be worth more than $4 billion by 2025. That means now is a fantastic time to start your own virtual assistant business, even part-time.
To be clear, we're talking about a human, not a digital or AI-powered, assistant, who provides administrative, technical, and creative services to clients remotely, via the internet. If you have a strong business skillset, you can get started with a minimal investment and run the company out of your own home while serving clients anywhere in the world. You could also add more skills over time, increasing your revenue streams and the rates you're able to charge.
With hard work and a bit of luck, you'll soon be helping businesses run more smoothly and efficiently while making good money for yourself.
Comments