Back to Business Ideas Categories
18 Elderly Care Business Ideas
Written by: Carolyn Young
Carolyn Young is a business writer who focuses on entrepreneurial concepts and the business formation. She has over 25 years of experience in business roles, and has authored several entrepreneurship textbooks.
Edited by: David Lepeska
David has been writing and learning about business, finance and globalization for a quarter-century, starting with a small New York consulting firm in the 1990s.
Updated on October 2, 2023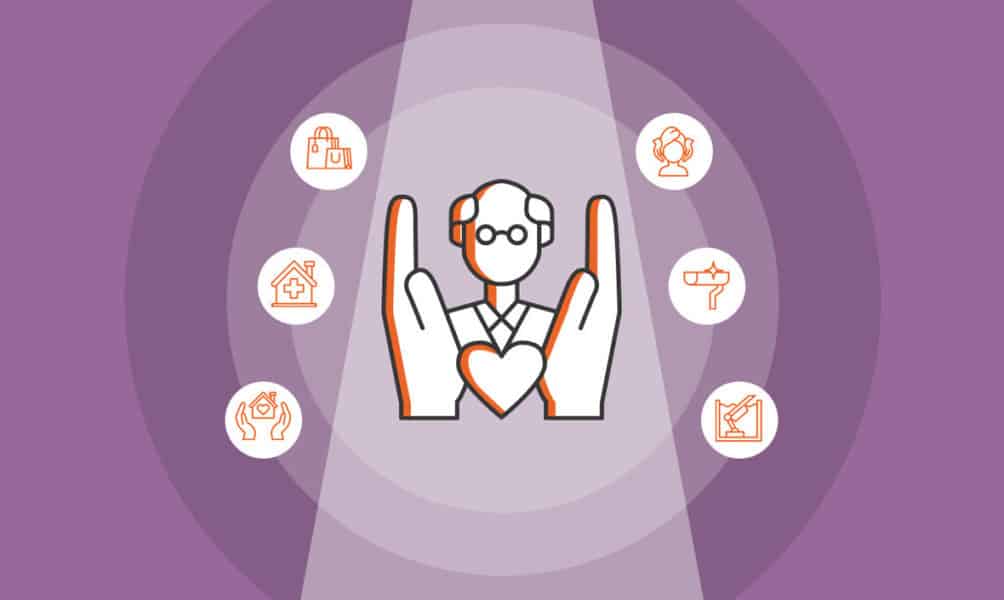 18 Elderly Care Business Ideas
Senior Transportation
Non-medical Home Care
Assisted Living
Errand Running
Pool Cleaning
Carpet Cleaning
Gutter Cleaning
Massage Business
Hospice Care
Personal Shopper
Grocery Delivery
Personal Driver
Handyman Business
Lawn Care Service
Pet Sitting
Mobile Waxing
Medical Billing and Coding
The number of Americans age 65 and up is increasing fast and set to hit 80 million by 2040. All those elderly people will need a great deal of medical care and other assistance, which represents a major business opportunity.
If you have patience and compassion, you could help people live better lives while earning a steady income. Check out our excellent list of elderly care business ideas and get ready to start a positive new business in your community!
1. Senior Transportation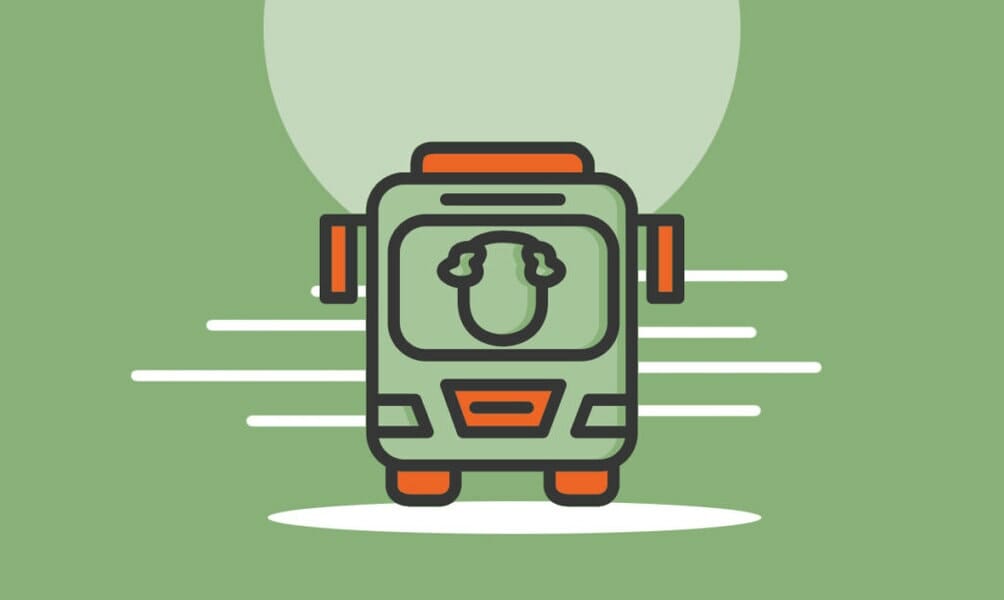 Again, the number of Americans age 65 and up will hit 80 million by 2040. They may be old, but they will still have places to go! If you're on the lookout for a big business opportunity, consider senior transport.
Start your business by understanding your target market. Older adults still need to visit the doctor, shop for necessities, and see friends and loved ones. But most can no longer drive and public transport often has accessibility issues. The answer is private transportation providers, like your next business!
You could also find out whether seniors need other services. Do they need service providers or just drivers? What is their budget? The answers to these questions will help you determine the type of fleet and service model to use. With your senior transportation business, you can look forward to making a profit and helping seniors maintain their mobility and independence as well.
2. Non-medical Home Care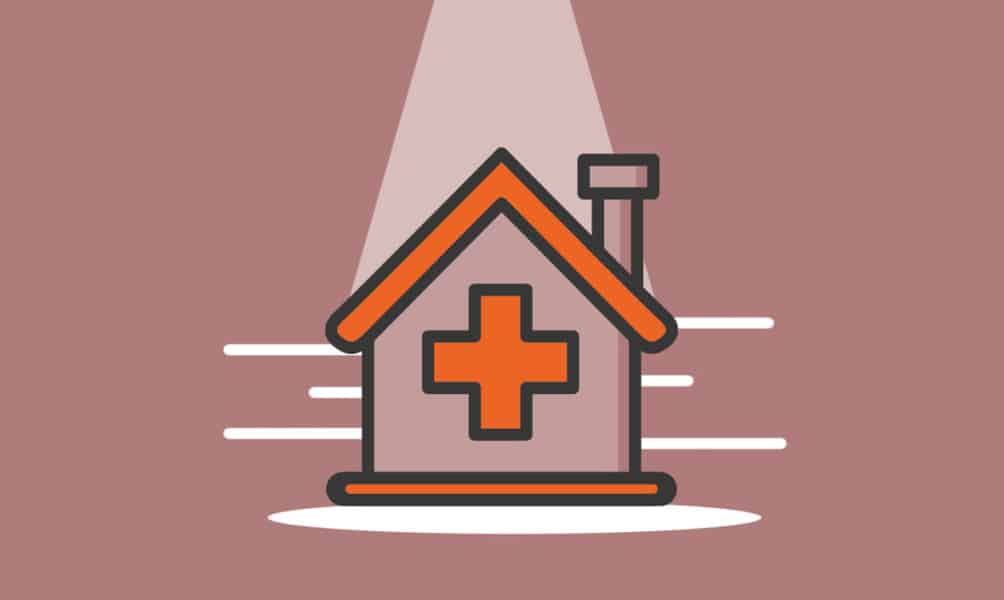 As the massive Baby Boomer generation ages, the non-medical home care market is growing fast. It's already worth nearly $300 billion globally and expected to see strong 8% growth in the coming years. If you like helping people, you could start your own home care business and improve people's lives while also making a good living. That's a win-win!
Of course, you'll need to do a bit of work to get there. First, your state may not require licensing for non-medical home care. Check with your state for details. If you don't need a license, it's still a good idea to get a bit of training, even from an online platform like Care Academy.
Next, your business will definitely need reliable insurance in the event of any incidents, so be sure to get that. Finally, just register your business and start offering your services on home care platforms and services sites like Angie's List. With a bit of luck, determination, and strong marketing, you'll be caring for people in no time, and building a successful business.
3. Assisted Living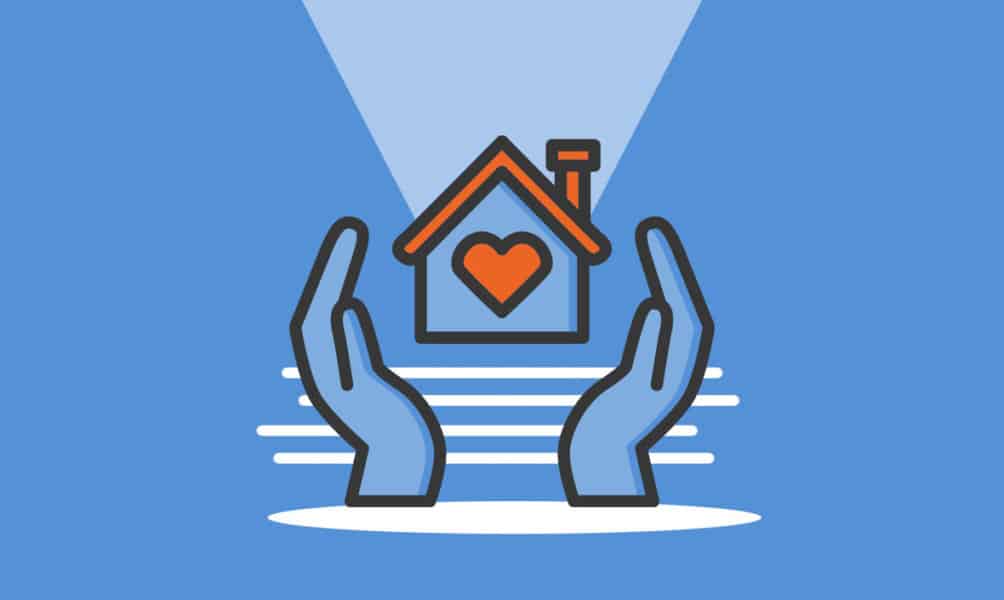 A growing geriatric population in the US is also driving an expansion in assisted living, which is set to grow 5% annually through 2027. If you're an entrepreneur with a background in health care, you might consider starting an assisted living business. It's a great way to help take care of the elderly and make an impact in your community while making a profit.
Before you start your assisted living business, it's important for you to assess the competitive landscape and determine the services that you will offer. You'll need to comply with the zoning and licensing requirements. It's also a good idea to study the possible legal issues, hire the right people, and decide which amenities to provide. Most assisted living facilities have gardens, a library, entertainment and a doctor on call. This business needs hefty investments, but the potential for financial rewards is great. So start drawing up the building plans for the best assisted living facility in your area.
4. Errand Running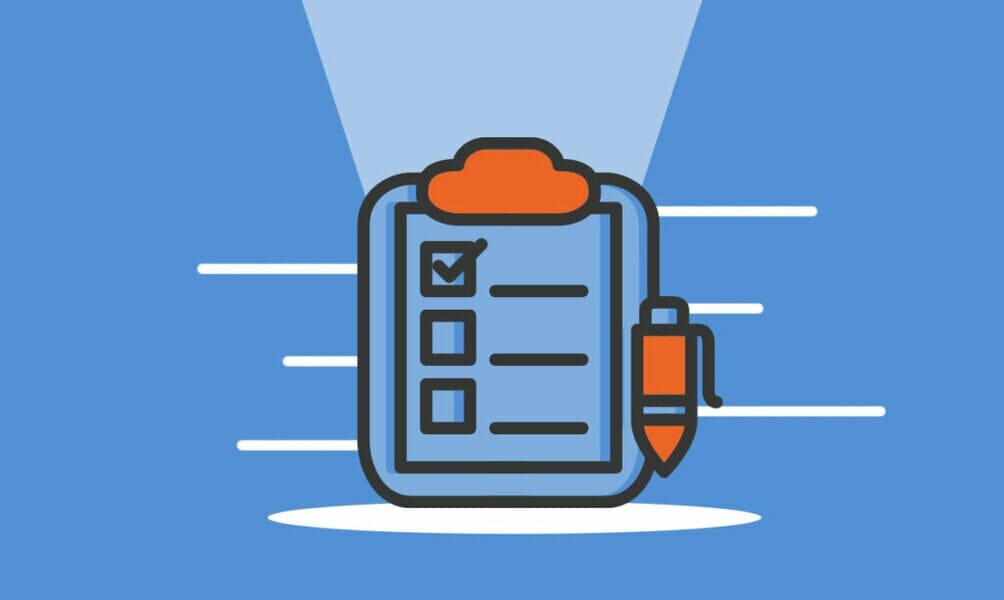 Busy professionals with little free time and older adults with mobility issues could be your biggest clients if you start an errand running business. Just focusing on the older population provides the errand services industry a huge and fast-growing customer base.
So what does an errand runner do? Pick up clothes from the cleaners, fill the car with gas, pick up a prescription, and other daily tasks. You might want to just focus on a few services and develop your own niche, or you can do whatever your client asks you to do. It will be a matter of time management and you will have the flexibility to set your own schedule. You will need to research the market, though, and learn the prevailing rates. Most errand runners charge by the hour instead of by task.
5. Pool Cleaning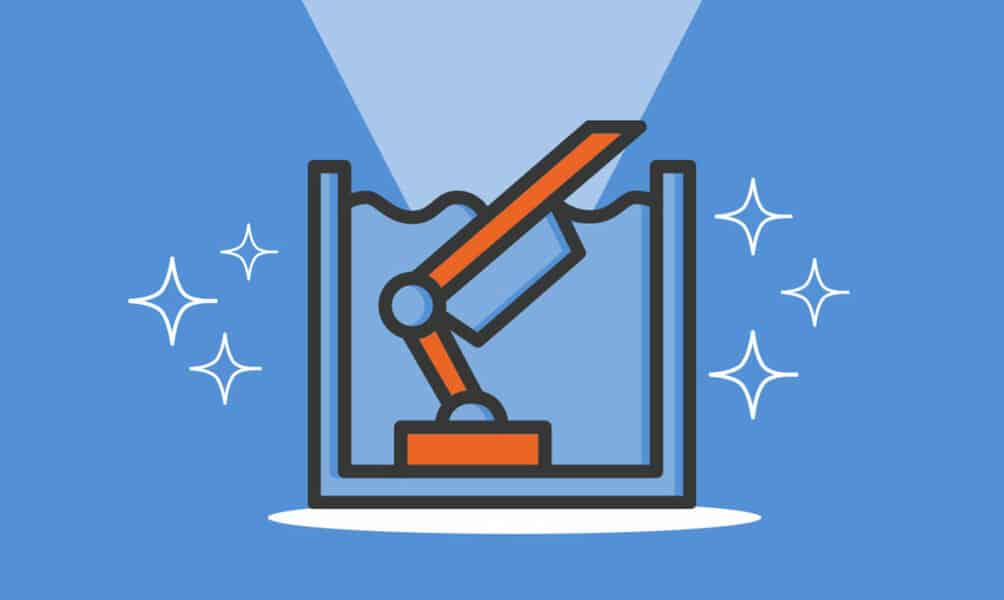 Pool cleaning might not sound very glamorous, but it's honest work that pays well. Best of all, as pools have become less expensive in recent years, they have also become more popular, which means demand for pool technicians is at an all-time high.
Of course, pool maintenance involves a lot more than cleaning. The trouble could be anything from a leaky skimmer or malfunctioning pump to an algae bloom or clogged pipes. There's tons of pool-related servicing to be done. So you could start a pool cleaning business, ride the wave to serious success and soon you'll be sitting by the pool yourself, enjoying all the profits.
It helps to live in an area with a lot of pools, and somewhere that's warm year-round, like Florida or Arizona. You'll need to get all the appropriate equipment, from filters to cleaning chemicals, brushes, hoses, buckets, nets and more. Finally, enroll yourself in a two-day course to be trained and certified as a pool cleaning technician. All this done, you can start offering your services online while you build your website and launch your new pool cleaning business.
6. Carpet Cleaning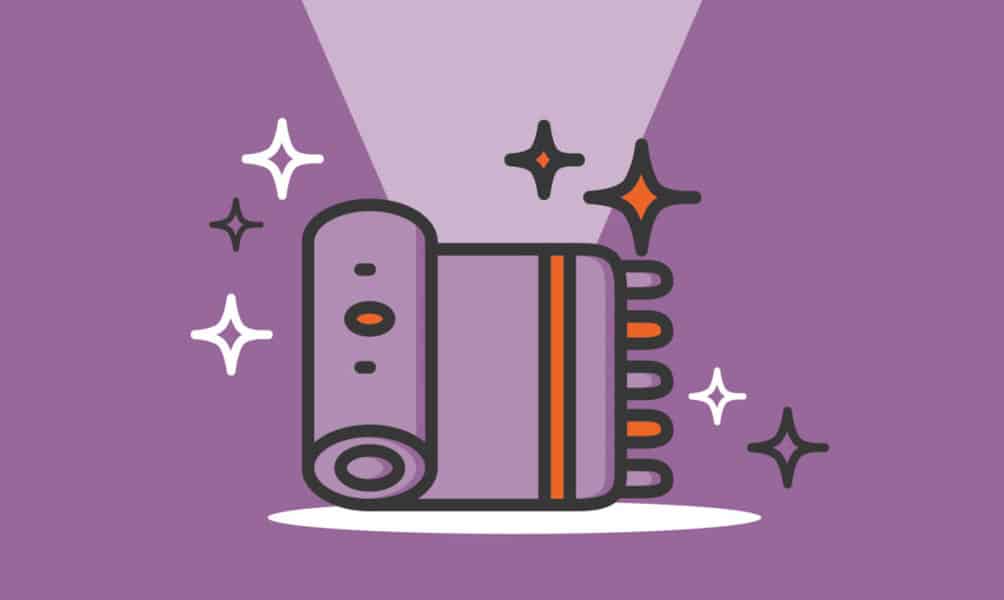 Sooner or later carpets get dirty, which helps explain why carpet cleaning is a $5 billion US industry. It's also seeing sharp growth these days, thanks in part to greater concerns about cleanliness and sanitizing as a result of the pandemic. This means now is a great time to start a carpet cleaning business, help people live healthier cleaner lives and ride the wave to success.
Getting started is not as difficult as you might think. You'll need cleaning equipment and a vehicle in which to transport it from job to job. You'll also need to acquire the relevant licenses and permits. Once all that's done you can offer your services at online platforms and start marketing your new business. If you use the latest cleaning solutions, which are safe and environmentally-friendly, and promote this aspect of your business, you'll likely be cleaning up — literally and figuratively — in no time.
7. Gutter Cleaning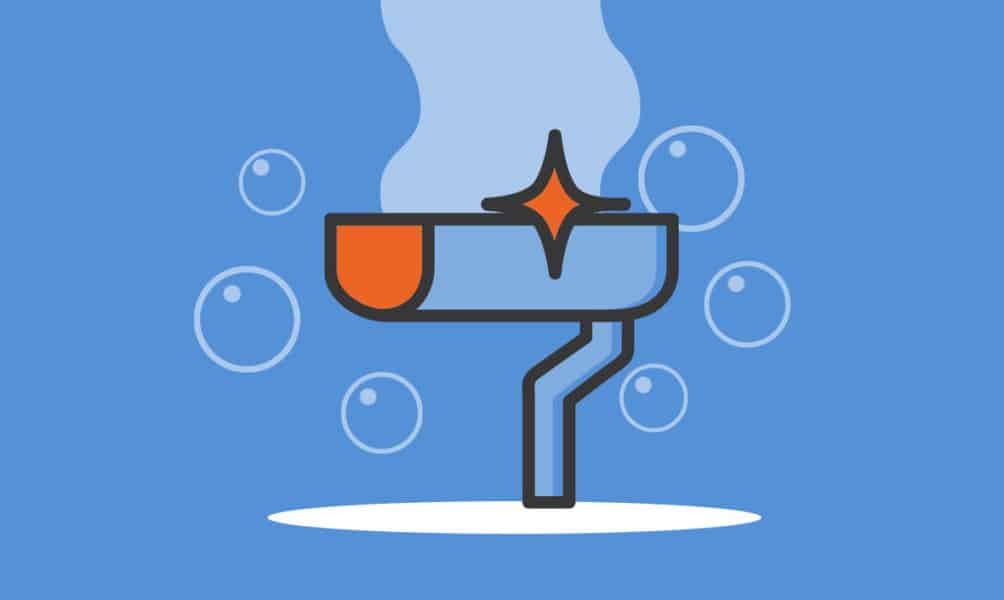 It might not sound like the most elegant job, but cleaning gutters can be highly profitable. Demand for gutter cleaning and other outdoor domestic services has sharply increased as people have spent more time at home. The US gutter services industry is expected to take in more than $700 million in 2022.
You'll need some money upfront for buying cleaning supplies and tools. Before you launch your business, though, research the market and see what other gutter cleaning services providers are offering and what their rates are. You can differentiate your business by offering services using environment-friendly cleaning products and automated solutions.
Once you've decided on your niche, start pitching your services on social media and seek referrals. Offer discounts to attract clients and provide additional services like painting over graffiti, or snow shoveling in the winter. Starting your own business can be a daunting task. But with a bit of research and planning, it can be an incredibly rewarding experience.
8. Massage Business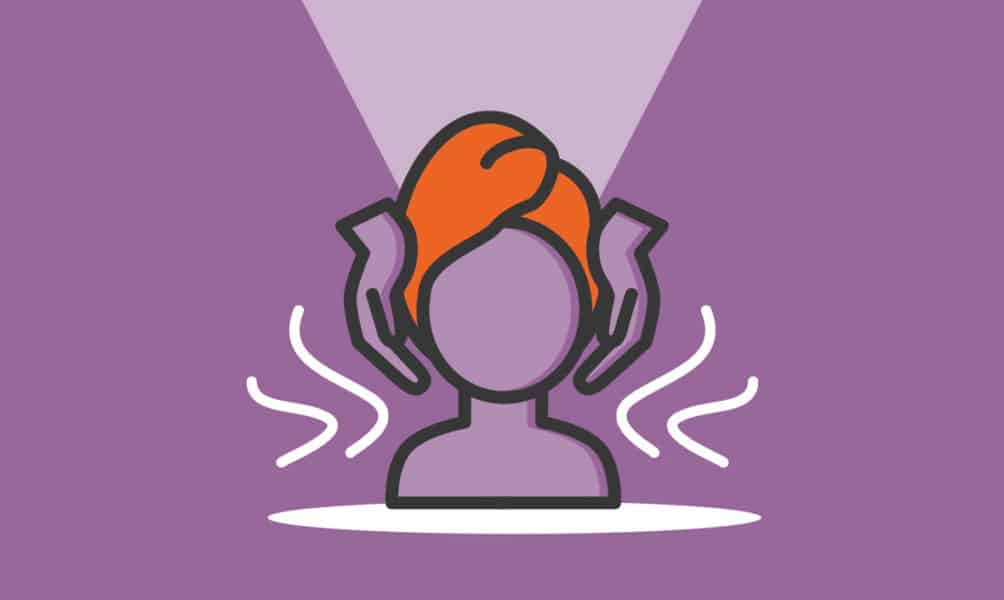 Do you have strong hands and a knack for helping people relax? If so, you might think about starting your own mobile massage business, making house calls to reduce people's stress and anxiety during these tense times. People want convenience and are willing to pay a bit more for a service that comes to them, on their time, so there's good money to be made in a mobile massage therapy company. As the pandemic recedes, massage is coming back strong and you could ride that wave to success, and maybe even open your own spa some day.
If you're not already, you will need to get trained and certified as a massage therapist, which most states require. But this can be done in just a few months, often for a reasonable price at a local community college. Once you're certified and have chosen your specialty, you'll just need a reliable vehicle, a massage table and some other supplies and you'll be ready to start taking on clients, reducing their stress and filling up your bank account!
9. Hospice Care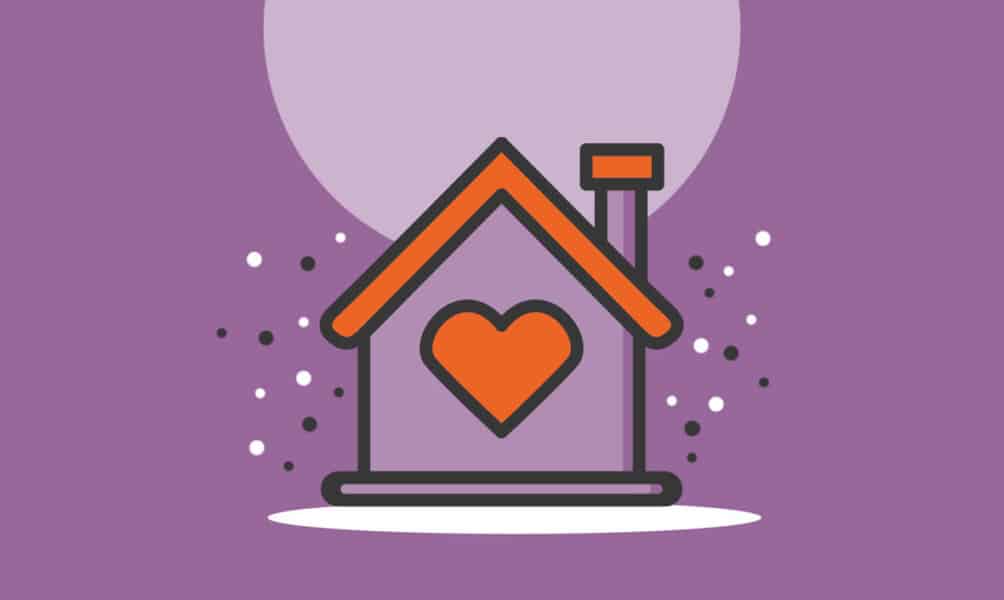 Once again, the US' aging population is boosting another industry — hospice care. The market is set to increase by nearly $80 billion from 2020 to 2025. So, if you're thinking about starting a hospice business, now's a great time. You'll be providing crucial care to people in need while making good money.
But you'll need to understand the basics of hospice car, from licensing and insurance to staffing. You will need to choose your business model. Hospice care can be provided at home or in a hospice facility. If you're building a hospice facility, you will need capital and have to comply with zoning and other regulations. You will also need to determine the services that you can provide. Hospices provide pain relief, symptom management, and emotional support for terminally ill patients. It's not going to be easy. You'll have to be creative with your marketing and be willing to put in serious effort, but you can get there.
10. Personal Shopper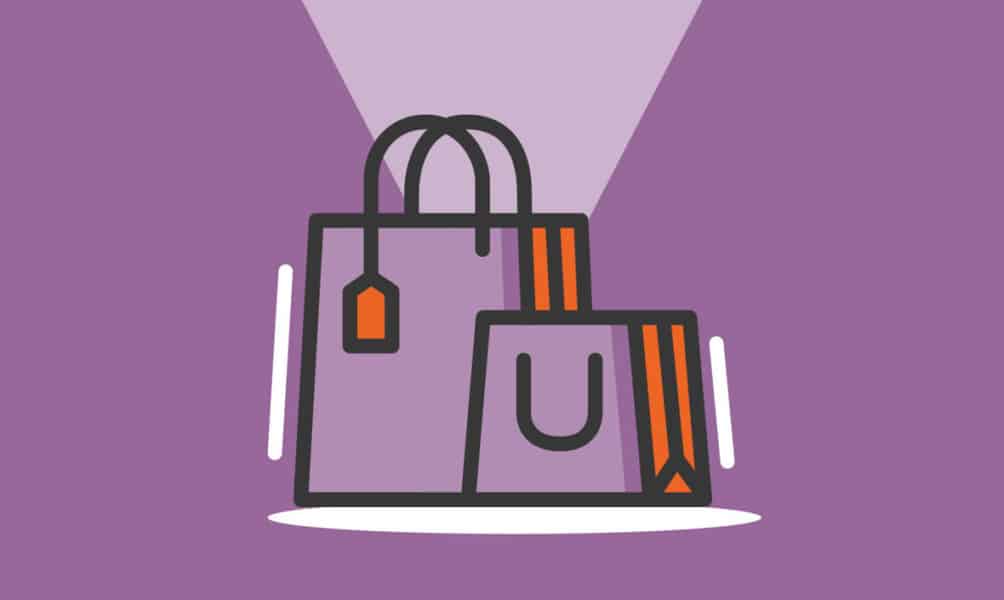 A surge in online shopping has opened plenty of opportunities for personal shoppers. At Walmart, for example, the number of personal shoppers has more than doubled. If you've mastered some shopping skills, you might want to grab this opportunity to start a personal shopper business.
Personal shoppers make money by shopping for other people, usually for clothing and accessories, groceries and other essentials. The US is home to more than 33,000 personal shoppers and the number is increasing.
Before you get started, assess your shopping skills, such as putting outfits together, negotiating the best prices, keeping track of sales, and so on. It's to your advantage to identify your target market. Some personal shoppers provide services directly to their clients while some work for stylists, department stores, and supermarkets. More Americans are turning to personal shoppers for their needs, so it's a great time to brush up on your shopping skills and make some cash.
11. Grocery Delivery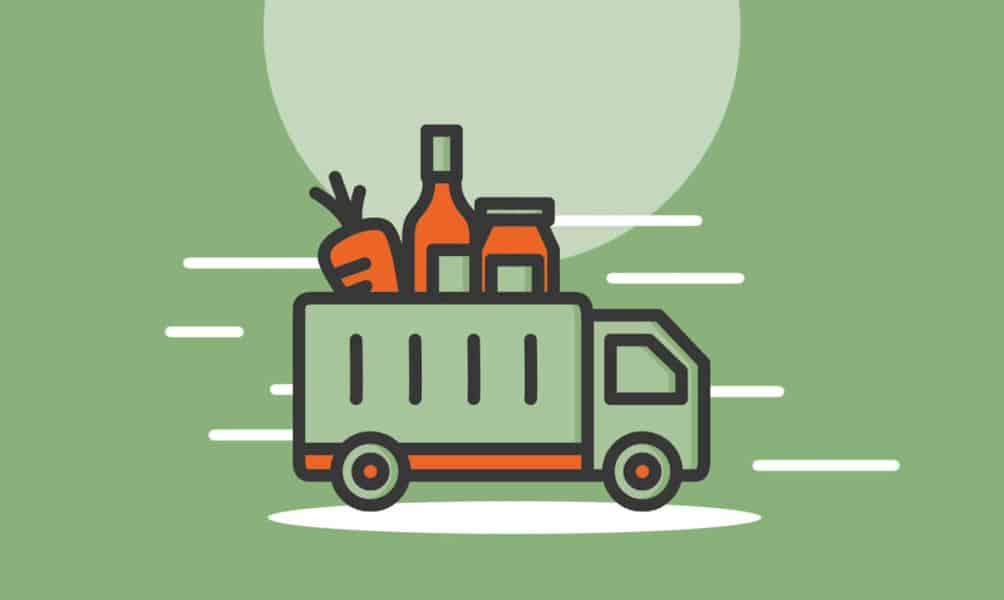 Global online grocery delivery sales have grown 30% since the pandemic crippled economies in 2020. This stellar performance is expected to continue through 2024 as a lot of people continue to stay home even with the lifting of protective measures. With online grocery shopping, consumers no longer have to spend time queuing in supermarkets. They simply browse a retailer's website or app, choose their items, pay online, and take delivery on their doorstep.
If you're thinking of starting a grocery delivery business, now's the time to do it. You have at least three options: operate your own delivery service, work with a franchise, or sign up with an established retailer. Consider carefully the pros and cons of each option before deciding on which business model to choose. Assess the competition as well and identify possible clients if you're going to give it a go on your own. Whatever your decision, plenty of opportunities await.
12. Personal Driver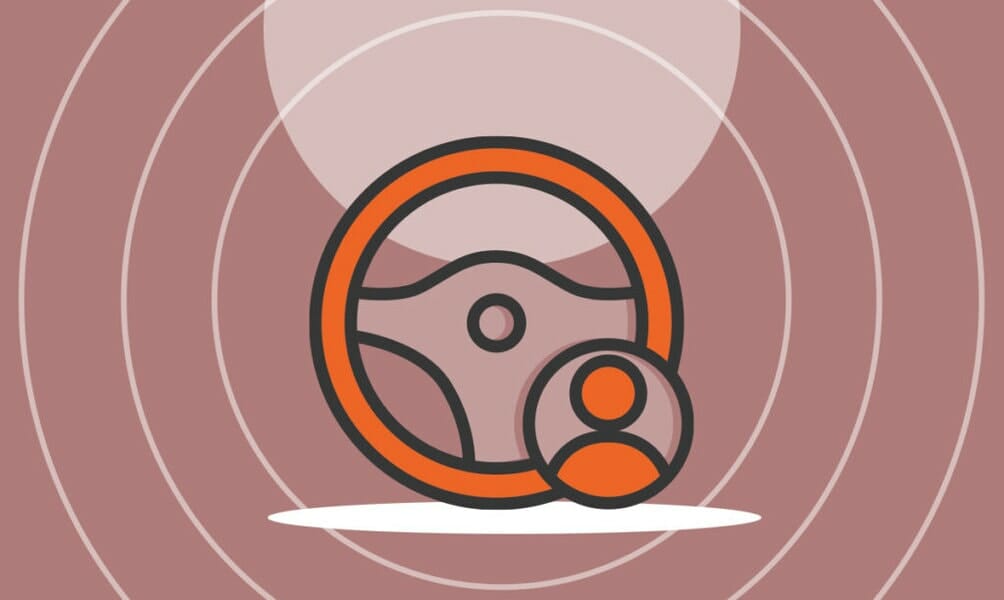 Some people hate waiting in line for a taxi or spending $40 on an Uber ride across town. Well, there's a new trend that's convenient for anyone who wants it: personal driver services. Demand for professional drivers is increasing as more people realize the advantages of a stress-free and seamless commute. More than 30,000 jobs for taxi drivers and chauffeurs, including personal drivers, are expected to be created per year through 2024 in the US.
In order to start your own personal driver business, you need to have a standard or commercial driver's license. Check with your local authorities whether you need both. Some states may also require personal drivers to undergo training on safety regulations, navigation skills and customer service skills before they can accept clients. You should know the direct routes to hotels, convention centers, restaurants, airports and other landmarks. If you're familiar with the streets in your city or state, then your personal driver business would have greater chances of success.
13. Handyman Business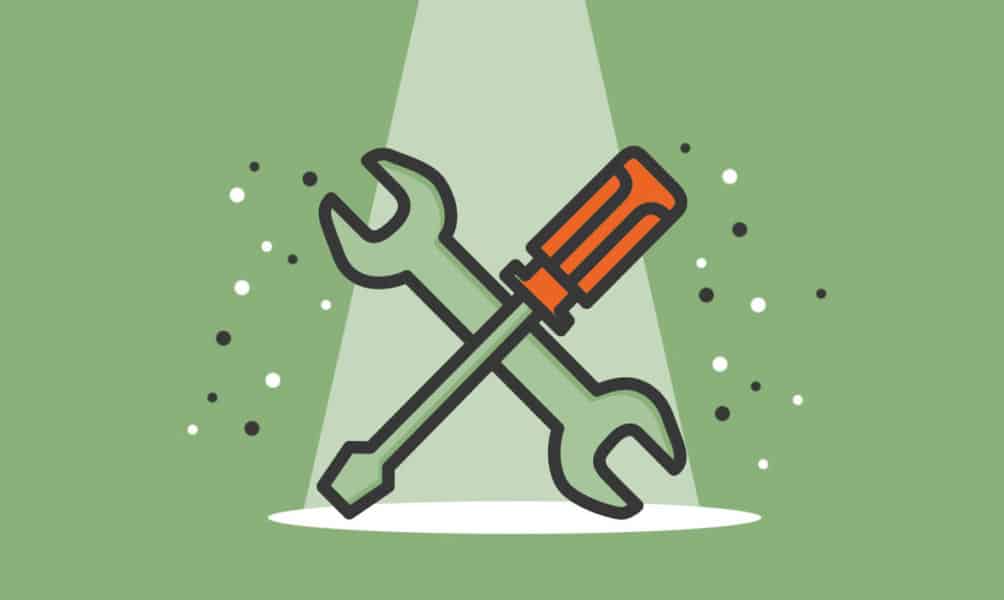 If you're good with your hands and enjoy fixing things, starting a handyman business could be the perfect fit. For one thing, you'll be doing what you love and taking care of people's problems. For another, the US handyman industry has been growing steadily for years, and by 2026 the broader home services market is expected to double! So there's clearly a real opportunity out there.
A key first step will be determining which services you will offer. In addition to repairs, you could offer maintenance, painting, cleaning, drywall, carpentry, minor renovations and more. Here are profitable handyman business opportunities and ideas. Next, buy all the necessary tools and start advertising your services on online platforms like Angie's List.
You could also reach out to landlords, developers and residential complexes offering to provide your services at a discount. Once you've delivered great work in your first few jobs, you can bump up your rates. With any luck, you'll soon be kicking back in the office counting your cash while your employees do the heavy lifting.
14. Lawn Care Service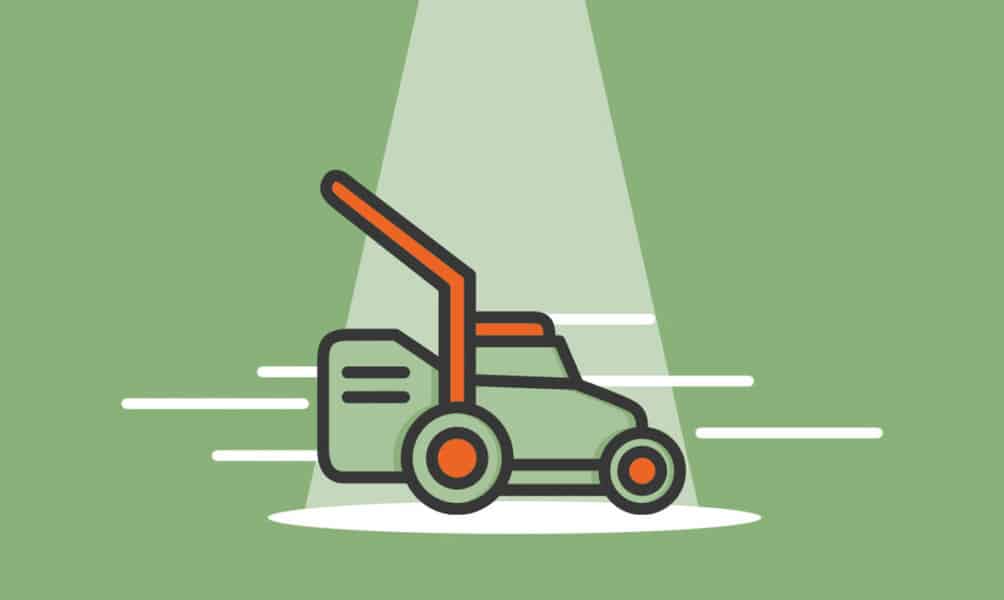 Are you a green thumb with an entrepreneurial spirit? If so, a lawn care business might be the perfect venture for you. For starters, the market has grown significantly in recent years, thanks to the real estate boom, and is forecast to keep expanding in the years ahead. In addition, all lawns need care sooner or later, which is why this is a $100 billion industry in the US alone. Put it together, and there's little doubt this market offers real opportunity.
Of course, you'll need to stand out in order to attract clients, and deliver top-quality service to keep them. This means you'll have to invest in the latest lawn mowing and maintenance equipment as well as a strong marketing campaign across social media, various online platforms like TaskRabbit and Angie's List, and your local community. But if you're able to do all this right, and get the necessary licenses, you'll soon be rolling in the green — and we're not talking about grass.
15. Pet Sitting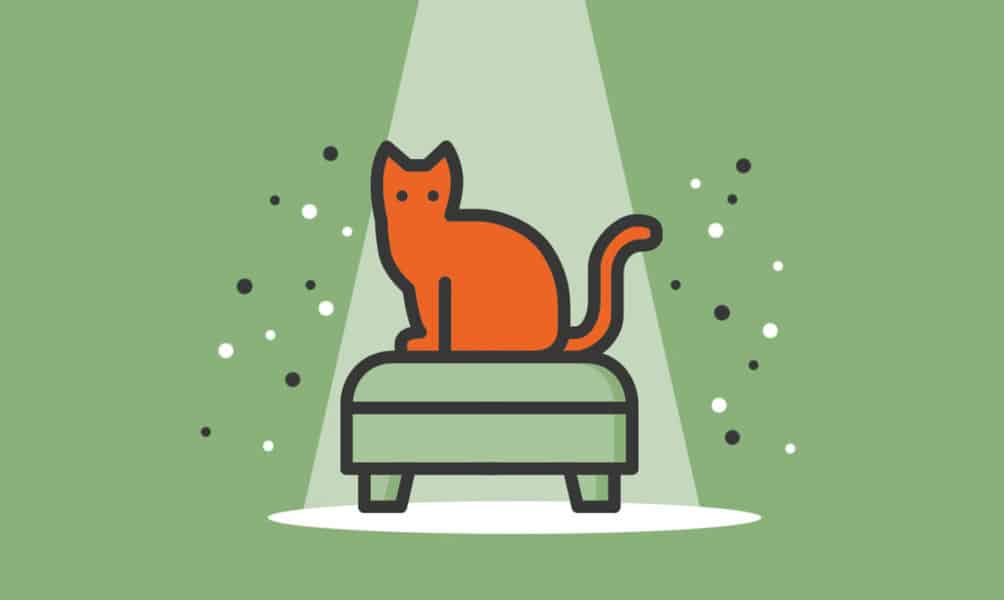 You'd probably never guess that pet sitting is a $2.6 billion industry, but it is indeed. People love their pets, and will spend whatever it takes to ensure their animals are cared for when they are away. The pet sitting market is projected to see impressive growth through 2027, so if you're an animal lover, now is the perfect time to start your own pet sitting business and ride that wave to serious profits.
The first step is to decide which type of pets you'll care for. Do you have more experience with dogs or cats? Are you OK with snakes? Once you've got that nailed down, you'll just need to buy some pet toys and supplies and offer your services on a gigs site like TaskRabbit. It's a good idea to reach out to friends, family and work-related contacts and acquaintances. If you're able to generate an initial client or two from your own personal network, and provide them with great service, you'll have a strong reference to promote your services and start building a successful business.
16. Mobile Waxing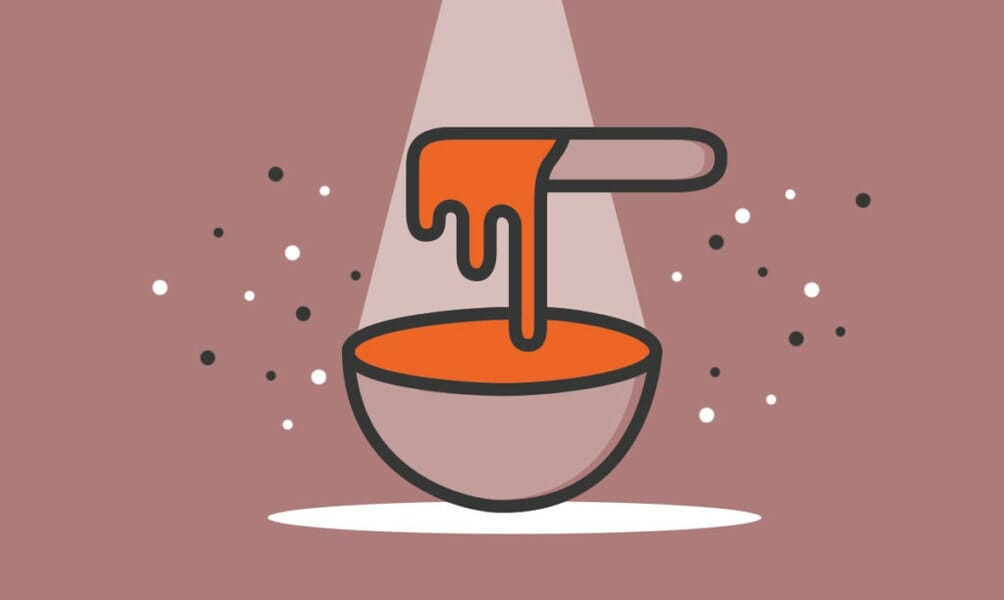 In addition to spa parties, at-home hair removal wax procedures are becoming popular. If you've been looking to join the booming beauty industry, consider a mobile waxing business. Waxing continues to be the most popular method of removing unwanted hair growth, as it leaves a smooth finish. The global wax hair removal market is projected to post strong annual growth of 6% through 2031. With a mobile waxing business, you can provide hair removal services in people's homes or offices.
Before you get started, check the licensing requirements in your area. Some states require a cosmetology or waxing certification before you can practice as a wax technician. It's also a good idea to prepare your waxing equipment and keep up with the latest trends. For example, pre-made waxing strips are becoming more popular as you won't need to heat wax anymore. It's also important to be aware of the kinds of wax that your clients prefer. With the right tools and information, you'll be on your way to running a successful business in no time.
17. Medical Billing and Coding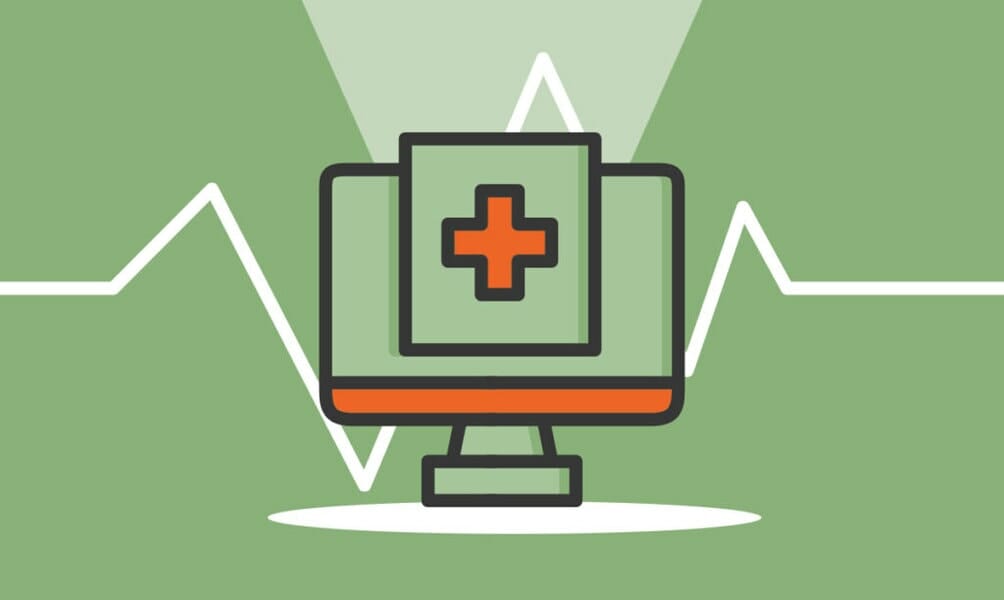 Many health care providers are outsourcing some business functions, such as medical coding. If you're a certified medical coder, why not start your own medical billing and coding business? It's something that you can do from home so your overhead costs will be minimal, and it's a growing market with plenty of opportunities due to the pandemic. The medical coding market in the US is set to grow 8% per year and pass $30 billion in revenue by 2028.
So, if you are ready to get started, make sure you have the required certifications to operate a medical billing and coding business. A medical coder translates reports of a patient's visit into payment codes, which are then used as the basis for the medical bill or insurance claim. It's important to abide by national standards to protect patient information and other regulations. With proper training and hard work, you can make your medical billing and coding business successful.
Comments