Back to Business Ideas Categories
29 Handyman Business Ideas
Written by: David Lepeska
David has been writing and learning about business, finance and globalization for a quarter-century, starting with a small New York consulting firm in the 1990s.
Published on July 21, 2022
Updated on October 2, 2023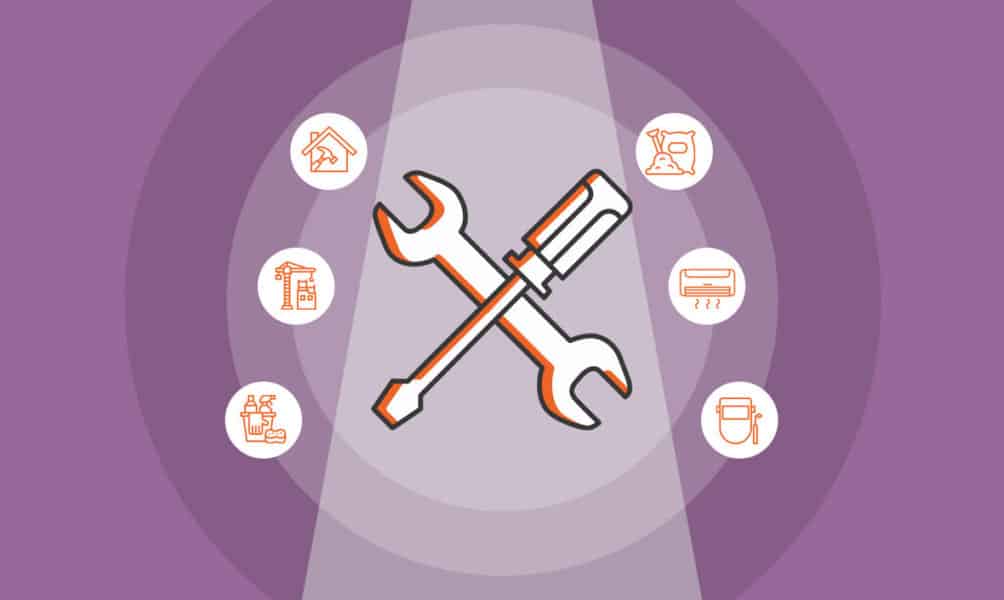 The US handyman industry is worth a stunning $4 billion and growing, with demand for all variety of domestic services on the rise as the number of homes grows and homeowners prefer to call a pro to fix a clogged sink, dripping faucet, or faulty wiring.
If you have basic carpentry, plumbing, and electrical skills, then starting a handyman business makes perfect sense. But you could also expand your thinking into related fields, such as construction, gardening, welding or woodworking. As our list of excellent handyman business ideas reveals, a handyman business just requires being good with your hands.
Beyond that, it could be almost any line of work — and gender has nothing to do with it.
1. Construction
If you're looking for a venture that will make big profits and create jobs, then consider starting a construction business. The US construction industry was estimated to be worth $1.4 trillion and employed more than seven million people as of 2020. Although it suffered a slump in the last two years because of the pandemic, it is anticipated to rebound strongly as the government's stimulus package is expected to boost infrastructure spending.
There are a few things you need to know first, like choosing a business structure. You'll need to comply with legal, insurance, and other requirements to avoid legal issues later on. It's also a good idea to prepare a business plan, which will include your financial and marketing plans, to give you a clearer picture of what your company needs and how it will operate. It would also be wise to contract the services of a lawyer to help with crafting contracts, agreements, and other legal documents before moving forward with any construction projects. Starting a construction business can be challenging but you can make it work if you plan carefully and invest time and money in it.
2. Cleaning Business
Do you find yourself cleaning your home on the weekends? Do you have a knack for organizing? If so, you might consider a cleaning business. It's one of the easiest businesses to start, and cleaning is a $76 billion industry that has seen steady growth in recent years, so the opportunity is there for the taking.
You just need some cleaning equipment and supplies and you could start offering your services on a popular app like TaskRabbit, until you set up your own website. You could offer a maid service, end-of-lease cleaning, carpet and upholstery service, or all of the above. You also have the option of working part-time at first to see how it goes before you jump in completely.
Keep in mind, cleaning is often a dirty business involving demanding work, so it's not for everybody. But if you enjoy making things look great, this could be the entrepreneurial niche for you.
3. Moving Business
Rising home prices are prompting Americans to move out of expensive cities, fueling increased demand for moving services. For the five-year period to 2024, the US moving services market is set to grow nearly $2 billion. Anyone who's ever moved knows how challenging and expensive it can be. Starting your own moving business would be a great way to tap into a booming market and earn some cash while easing a major transition for countless families.
There are a few things you need to do to get started. Check out the local and interstate licensing and insurance requirements, see what existing businesses are doing and compare rates, and decide on the scope of your services. Some movers also provide packing, cleaning and handyman services, so you might want to look into that as well. Be prepared to invest in trucks, hire the right people, and use technology to enhance services. Finally, promote your business and build up your brand.
4. General Handyman Service
When it comes to handyman business ideas, the most obvious is simply becoming a handyman! For one thing, you'll be doing what you love and taking care of people's problems. For another, the US handyman industry has been growing steadily for years. And by 2026 the broader home services market is expected to double, so there's clearly a real opportunity.
A key first step will be determining which services you will offer. In addition to repairs, you could offer maintenance, painting, cleaning, carpentry, minor renovations and more. Next, buy all the necessary tools and start advertising your services on online platforms like Angie's List.
You could also reach out to landlords, developers and residential complexes offering to provide your services at a discount. Once you've delivered great work in your first few jobs, you can bump up your rates. With any luck, you'll soon be kicking back in the office counting your cash while your employees do the heavy lifting.
5. Welding Business
Welding is one of those skills we rarely think about, but it's always in demand. The US welding market is expected to grow more than 40% by 2028. So if you have some skills or are a fast learner, now is a great time to start your own welding business and build a reputation.
Every construction site, and many manufacturing facilities, often need a welder or two, and the US is going to be home to a lot more construction and materials manufacturing in the years ahead, thanks to the $1 trillion infrastructure bill. With minimal investment, you could run your business from home, offer your services online and drive to different job sites throughout the day.
You will of course need welding tools and equipment, as well as the appropriate licenses and permits. But as long as you have the skills, your services will be needed. So why not give it a shot and chase your welding dreams?
6. Electrical Business
The US economy is set to create nearly 85,000 electrician jobs each year through 2030, so if you're an electrician now is a great time to chase your entrepreneurial dreams. US electricians earned $200 billion in 2022 and this amount is expected to steadily grow over the next five years as Americans pursue more renovation and retrofitting projects.
Before you get started, you'll need to meet licensing requirements, register your business, and comply with other applicable regulations. Most states require electricians to get a license, after attending a technical school or undergoing apprenticeship. It's important to keep yourself updated on the latest technologies that increase energy efficiency. Rising awareness of the benefits of using efficient technologies is driving demand for electrical upgrades. Being up to date on the latest trends will give your electrical business a competitive edge.
7. HVAC Business
There's a very good reason the US heating, ventilation and cooling (HVAC) industry is worth more than $120 billion: because we all need to heat our homes, and many of us rely on air conditioning as well, and these massive appliances often break down. It's no surprise that heating and cooling businesses rank among the 20 most common small businesses in America.
If you're handy with tools, you could start your own HVAC business and help people enjoy their time at home more while also making a good living. Even if you're not an HVAC technician, there are countless classes out there and you could get certified in a matter of weeks.
But you should know that the industry is extremely competitive, which means drawing clients and building a reputation will take hard work and dedication. But with the right tools and resources, not to mention the relevant licenses and permits, you can make your dream of running a successful heating and cooling business a reality.
8. Concrete Business
All that new US infrastructure is going to need a lot of concrete! Concrete is a growing $65 billion industry in the US, and it shows. You can find it in streets, sidewalks, driveways, patios, buildings, barriers and much more. And thanks to the continuing increases in new home construction and infrastructure projects, concrete is expected to be in even greater demand in the years ahead.
Right now might be the perfect time to start a concrete business, which can be very profitable. Of course, it will involve considerable planning. You'll need to get a cement-mixing truck and brush up on your concrete-making skills if you don't have much experience. Then, once you've gotten the required licenses and set up a website, you'll just need to reach out to local developers and contractors and make them an offer they simply cannot refuse.
9. Remodelling Business
You love your home, but sometimes you think it might need a bit of an upgrade, right? Countless US homeowners feel the same way, which is why the US remodeling industry is worth more than $110 billion after expanding more than 50% in the past decade. It's expecting continued growth in the years ahead, so if you're good with your hands, you could start your own remodeling business, help homeowners build their dreams, and make a good living all at the same time.
There will be a lot of work involved, and some investment as well. You'll need a truck or work van, as well as all the relevant equipment and tools, from saws and drills to ladders, screwdrivers and more. You'll need hard workers and insurance, and you'll also need to decide which services your business will offer. Bathrooms and kitchens? Patios and terraces? Basements and rec rooms? Or you could go with all of the above.
Whichever route you choose, be sure to familiarize yourself with all the local laws and regulations. The last thing you want is to have your growing remodeling company stopped in its tracks by major fines and violations.
10. Furniture Store
Who doesn't love comfortable, appealing furniture? These days, when most of us are spending more time at home, it's no surprise that the furniture industry is seeing strong growth. A furniture business is a great way to earn a living because you get to work with your hands and be creative and build products that help people live in a more comfortable home.
But it's not an easy business to get into. It takes a great deal of time and determination, as well as a good amount of money, to determine your offerings and prices, produce and buy inventory and rent out a quality space. You also need to have an eye for detail and a high level of patience because customers rarely buy a bed set or dresser on a whim.
But if you do everything right, you may find your products in demand sooner than expected! You could also refurbish and refinish aged and antique pieces, which often go for very high prices. There's a lot of opportunity in furniture for the sharp entrepreneur.
11. Locksmith Business
The US real estate boom has driven sharp growth in the locksmith industry, which is worth $3 billion after more than 30% expansion in the past decade. Demand for lock installations in new homes is high, so now is a great time to start your own locksmith business and grab a share of this growing market.
Even if you don't have experience, it's easy and inexpensive to take an online course and learn how to be a locksmith. After that, you might want to partner with an established locksmith in your area to gain some real-world experience. Once you've built a reputation, you could strike out on your own and start offering your services, providing keys, safes, locks, doors and even security systems.
As long as you provide excellent service, you'll have success all locked up!
12. Window Tinting
If you're thinking about starting a window tinting business, you're in luck. Window tinting is a lucrative and growing industry, and there's plenty of room for new businesses. Window tinting refers to the process of applying window film in order to darken a window.
The global window film market is projected to reach nearly $3 billion by 2027. Window films are among the top automotive aftermarket products because these diminish the effect of bright sunlight and heat. They're also increasingly used to make homes and buildings energy efficient.
To succeed as a window tinting business, it helps to have a basic understanding of the industry and the applicable laws and regulations, which vary from state to state. It can get confusing for clients who have to travel across the country, so it's important to be prepared to properly advise them. If you have the skills and the passion, your chances of achieving success would be greater.
13. Window Washing
Ever notice what happens to windows that aren't cleaned? They stop being windows because you can't see through them! Window washing is always in demand, which is why it's a billion-dollar industry in the US, and a serious business opportunity.
Starting a window washing business is incredibly easy. All you need is the proper gear and reliable safety equipment and you can start offering your services on an online platform like Angie's List or TaskRabbit. You could also check out the going rates to ensure your prices are competitive and watch a few YouTube videos to make sure you're up on the latest techniques, but otherwise it really is that easy. Just always be sure to check all your gear and stay safe up there!
14. Woodworking
Are you good with wood? If so, this is a great time to get into the woodworking industry, which has seen steady growth in recent years and is expected to be worth nearly $5 billion globally by 2026. These days, people everywhere are interested in hand-crafted, artisanal goods, from rocking chairs to homemade pies.
You could start your own woodworking business from home for little investment and ride this wave of appreciation for sturdy, traditional products to serious success. Even if the trend slows down, high-quality furniture and other wooden items are always in strong demand.
To get started, there are a few key steps you'll need to take. First, you should get all the necessary tools and equipment, if you don't already have them, and brush up on your woodworking with an online class or two. Next, you'll need to decide what you'll be making: furniture, figurines and chess sets, decorative plaques and custom wood pieces, or all of the above. The choice is yours, but as long as you choose wood and are willing to work hard, you should find your way to success.
15. Crime Scene Cleanup
Crime scene cleanup is a serious and often underrated business. It can be messy and dangerous, but somebody has to do it. There were nearly eight homicides for every 100,000 people in the US in 2020, a 30% increase from the previous year. It was the highest annual increase in the US homicide rate in two decades. If you have the skills and training, why not start a crime scene cleanup business?
In this type of business, it's important to be prepared for anything. Crime scene cleanup refers to the removal of blood, bodily fluids and other potentially infectious materials after a death, accident, or communicable disease outbreak. The objective is to make a home, office, or vehicle safe and inhabitable. The requirements for this job may vary from state to state, so you should consult local law enforcement before you get started. Once you establish yourself as an expert, it'll be easy to find clients.
16. Carpet Cleaning
It's inevitable that carpets get dirty, which helps explain why carpet cleaning is a $5 billion industry in the US. It's also seeing sharp growth these days, thanks in part to greater concerns about cleanliness and sanitizing as a result of the pandemic. This means now is a great time to start a carpet cleaning business, help people live healthier cleaner lives and ride the wave to success.
Getting started is not as difficult as you might think. You'll need cleaning equipment and a vehicle in which to transport it from job to job. You'll also need to acquire the relevant licenses and permits. Once all that's done you can offer your services at online platforms and start marketing your new business. If you use the latest cleaning solutions, which are safe and environmentally-friendly, and promote this aspect of your business, you'll likely be cleaning up — literally and figuratively — in no time.
17. Carpentry
The US economy is set to create nearly 90,000 carpenter jobs each year through 2030 as new home construction and renovation, new offices and other nonresidential structures fuel increased demand. If you have the skills and the tools, why not start your own carpentry business?
Some states require carpenters to have a general contractors or subcontractors license, so it's important that you check out your state's licensing rules before anything else. You also need to comply with other regulatory requirements. Once that is out of the way, it's important to come up with a marketing plan to promote your business and find clients. Keep in mind that it would be difficult to find jobs during cold months, so it's best to prepare for the lean days.
18. Tile Business
If you're an entrepreneur with a knack for design and construction, starting a tile business could work for you. Tiles are used in many applications, from flooring and walls to countertops and backsplashes. Ceramic tile consumption in the US bounced back from a pandemic decline and increased by 15% in 2021. The market is predicted to grow further as construction activities increase.
To get started, it is important to pick a niche and choose whether to carry ceramic, porcelain, granite or marble tiles. You could also carry all types. You will need to comply with import regulations on top of the usual local regulations if you're bringing in tiles from another country. There are also national standards to follow, so check out your state's laws and regulations.
Once you've set up your shop and acquired enough inventory, implement a marketing plan to attract customers. Keep in mind that you will need to do things differently than your competitors to stand out.
19. Gutter Cleaning
It's not the most glamorous line of work, but gutter cleaning is in serious demand and probably more lucrative than you think. Demand has spike as more people spent more time at home the last few years. And it's not just about gutters — you might also clear debris, cut overhanging branches and do minor repairs. The US gutter services industry is expected to earn an impressive $700 million in 2022.
There are many ways to start a gutter cleaning business. You'll need some money upfront for buying cleaning supplies and tools. Before you launch your business, though, research the market and see what other gutter cleaning services providers are offering and what their rates are. You can differentiate your business by offering services using environment-friendly cleaning products and automated solutions.
Once you've decided on your niche market, start selling your services on social media channels like Facebook and Instagram, or seek referrals. Offer discounts to attract clients and provide additional services like painting over graffiti, or snow shoveling in the winter. Starting your own business can be a daunting task. But with a bit of research and planning, it can be an incredibly rewarding experience.
20. Septic Pumping
It's simple math: as the population grows, demand for septic services increases. If you're looking to take advantage of this opportunity and start your own septic pumping business, you should expect some competition. The US septic, drain and sewer services industry has grown sharply and looks set to reach $5 billion in 2022.
Starting your own business can be a daunting task. But, if you have an entrepreneurial spirit and are willing to put in the hard work, you can succeed. First, do your research and make sure there is a market for your services in your area. Next, develop a business plan and cost analysis so you can determine how much money you'll need to start up and sustain your business. Finally, promote your services through word-of-mouth marketing, online advertising, and networking with other local businesses. With these tips in mind, you're on your way to starting a successful septic pumping business!
21. Packaging Business
An increasing demand for packaged food due to changing lifestyles is driving growth in the US packaging industry. The market is anticipated to grow by more than $170 billion from 2020 to 2025. If you're looking for a profitable venture, consider starting a packaging business.
The first step is to examine the trends. There are many different types of packaging products and opportunities, so it's best for you to start by choosing what type of packaging company you want to start. Packaging products made from sustainable materials are now enjoying a high demand. Your packaging products should be eye-catching, convenient and functional at the same time.
For food, the packaging materials commonly used are aluminum foil, paper, plastic, glass, PET plastic and metal trays. It is important that the packaging meets safety standards and the food is kept fresh and lasts longer. Keep in mind also that your packaging products must reinforce the brands of your clients. An effective packaging highlights a brand's unique selling proposition.
22. Powder Coating
The global powder coating industry is expected to approach $20 billion by 2028 as demand for eco-friendly products continues to expand. Powder coatings are preferred over liquid coatings because they contain no volatile organic compounds that cause air pollution. These are applied as finishing in the aerospace, automotive, appliances, furniture, architecture and many other industries. 
If you're looking to start a powder coating business, start by choosing the right materials and equipment to ensure compliance with existing environmental regulations. You will need equipment for pretreatment, application and curing. You will also need to learn the proper powder coating technique, secure the necessary permits and licenses, get insurance, set up a facility, and make sure your safety standards meet industry standards. It's important that the product to be coated is clean and free of contaminants like dust, debris, oil or rust. These will undermine the powder's adhesion and durability if not removed prior to application.
23. Gardening
Being green is also being handy! Four in 10 American millennials engage in indoor gardening, such as growing sprouts in jars and pots, while a third of baby boomers grow indoor plants to relieve stress. If you have a green thumb and love growing your own plants, starting a gardening business and helping people garden could be very fulfilling. It's also a fun way to turn a hobby into a money-making venture.
Starting a gardening business is relatively simple and doesn't require a lot of overhead costs. This type of business can also be run from home. You can host in-person and virtual workshops on gardening, design or maintain gardens, and provide other services like lawn mowing or outdoor repair. It's a good idea to research the market first and find out what your competitors are offering in order to find clients. With your passion for nurturing plants and persistence to keep going, you can easily grow your gardening business.
24. Pest Control
There's a very good reason pests are called pests — because they're really annoying! That's why pest control is a $17 billion industry in the US that's been growing steadily for years. It can be difficult work, but you could start your own pest control business and help people enjoy safer, more comfortable lives while making a good living. What's wrong with that?
The first step is choosing a good area, preferably somewhere with older homes and buildings that might be infested, and with little pest control competition. You'll have to decide if you want to focus on a specific type of pest, such as rats, ants and roaches, bees and wasps, or all types. Next, you'll need to invest in some serious equipment and outfit yourself for the job. Finally, you'll need to do some studying and get certified as a licensed pest control professional. But once all that's done, you'll be on your way to making great money while helping your community!
25. Small Engine Repair
More than 8,000 job openings for small engine mechanics are projected in the US each year through 2030. If you have some mechanical experience, you can take advantage of this wave by starting a small engine repair business. Small engine repairs are constantly in demand because of the need to keep equipment operating. Without repairs, a damaged engine could malfunction, cause injuries or fire, or just conk out.
One of the keys to a successful small engine repair business is to have the right tools and knowledge to fix simple problems. But first, do your research and look at the industry trends and the competition, figure out what kind of equipment you need, and how much it will cost. You should also know how to use tools like CAD, machine learning, and other technologies. It's also important to create a business plan and marketing strategy. Finally, make sure you have the proper insurance and permits.
26. Appliance Repair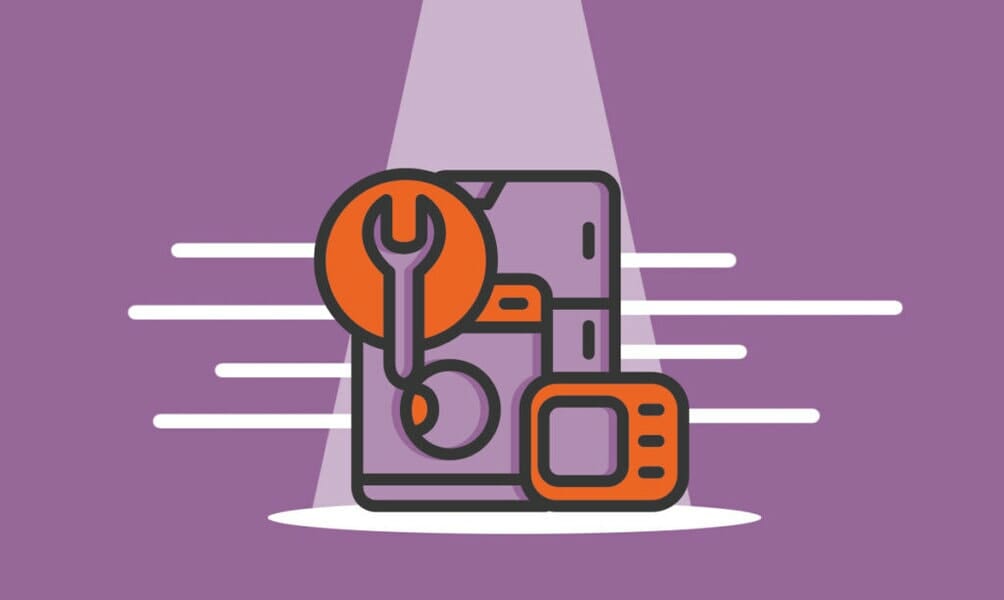 Are you looking for a business opportunity with low overhead? Consider appliance repair. The market suffered a decline because of the pandemic but has since bounced back and is expected to continue growing due to lingering supply chain disruptions.
Before you get started, understand the market and know that an appliance repair business covers household appliances like television, washing machines, dryers and refrigerators. You may also repair and maintain garden equipment like lawn mowers, but automotive or computer repairs are not included. You will need to check out licensing and other regulations, prepare the basic tools that you need for repairs and maintenance, and advertise your business to find customers. You can start small and work by yourself, or hire an assistant as your customer base grows. With a little planning and preparation, you can be on your way to running a successful appliance repair business.
27. Roofing Business
We rarely think about our roofs unless they need fixing, but the reality is that roofing is among the most crucial services a business can provide. Without a strong roof, what's the point of an office or home? That might help explain why the US roofing industry is worth $50 billion and expected to expand more than half by 2030. That's some serious growth, and you could grab your share by starting a roofing business and providing a vital service to people in need.
The key first step will be learning how to be a roofer. There are countless online courses available to get you started, and after that you should probably do a bit of apprenticing to get your feet wet. Once that's all done you'll just need to get certified and get your roofing contractor's license, and perhaps decide which type of material you'd like to focus on. Maybe aluminum roofing? It's been gaining ground lately. Or gaining roof, one might say.
28. Solar Business
Are you thinking of starting a solar business? If so, you're in good company. Thanks to government incentives and greater concern about the environment, the solar industry is booming, with the cost of panels down more than 60% in the past decade. To top it off, there's probably never been a better time to go into business for yourself.
Before you get started you'll have a big decision to make: which aspect of solar power your company will concentrate on. You could sell solar panels, install them, sell and install, or go in another direction and build an entire solar farm. That last choice is of course the most expensive, and also requires a sizable chunk of land, preferably in a sunny place. Whichever option you choose, you will need to meet all the licensing and regulations requirements, and after that you'll be ready to renew and energize your entrepreneurial journey.
29. Drywall Contracting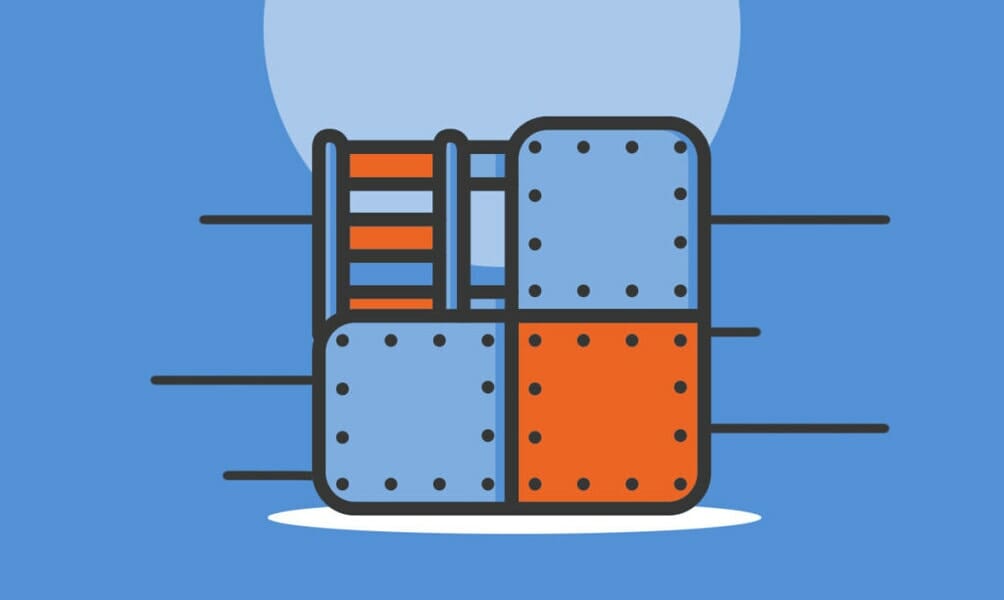 Starting a drywall contracting business is an excellent avenue for those looking to venture into the handyman industry. Drywall, also known as sheetrock or wallboard, is a crucial component in the construction of interior walls and ceilings. By specializing in drywall installation and repair, contractors offer a specific skill that is in high demand, especially in areas experiencing new construction or renovation booms.
To embark on this business, one must acquire the necessary skills, either through vocational training or apprenticeships, and invest in essential tools like taping knives, joint compounds, and sanding equipment.
Moreover, a drywall contracting business, like any other trade, requires a solid foundation in planning and management. Potential entrepreneurs should be well-versed in local building codes and regulations, acquire the necessary licenses and permits, and consider purchasing insurance to protect against potential liabilities.
29 Handyman Business Ideas
Construction
Cleaning Business
Moving Business
General Handyman Service
Welding Business
Electrical Business
HVAC Business
Concrete Business
Remodelling Business
Furniture Store
Locksmith Business
Window Tinting
Window Washing
Woodworking
Crime Scene Cleanup
Carpet Cleaning
Carpentry
Tile Business
Gutter Cleaning
Septic Pumping
Packaging Business
Powder Coating
Gardening
Pest Control
Small Engine Repair
Appliance Repair
Roofing Business
Solar Business
Drywall Contracting
Subscribe to Our Newsletter
Join our exclusive community! Subscribe to our newsletter
and gain insider access to cutting-edge business insights and trends.
Thank you for subscribing! We can't wait to share our latest news and updates with you. Get ready for exciting content in your inbox.