How to Open a Business Bank Account
Written by: Esther Strauss
Esther is a business strategist with over 20 years of experience as an entrepreneur, executive, educator, and management advisor.
Edited by: David Lepeska
David has been writing and learning about business, finance and globalization for a quarter-century, starting with a small New York consulting firm in the 1990s.
Updated on March 16, 2023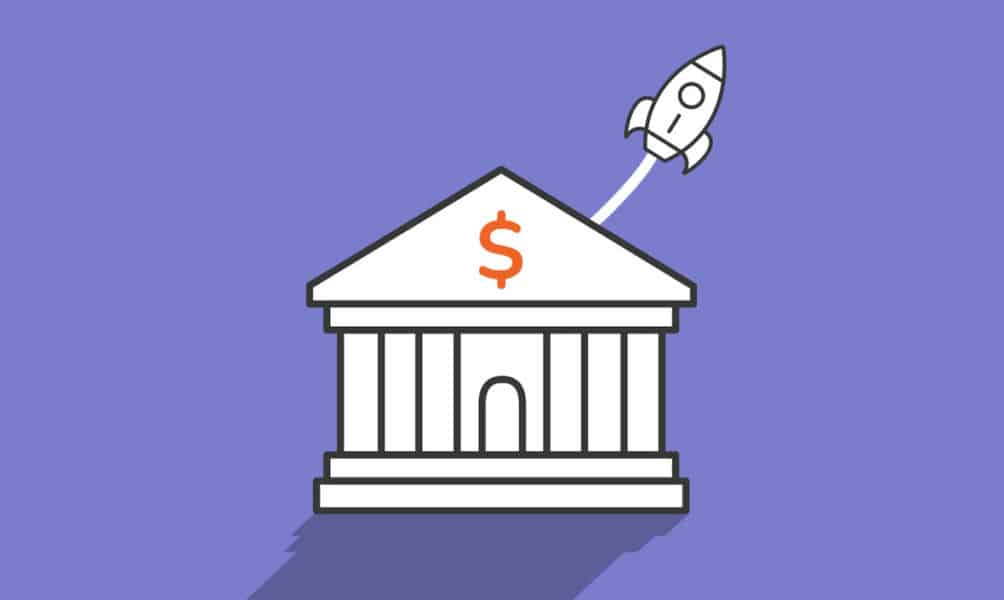 How to Open a Business Bank Account
Select the Right Type of Account
Carefully Select the Bank
Consider the Costs
Organize all the Necessary Documents
Open Your Business Bank Account in Person or Online
Deposit the Initial Funds
Why Open a Business Bank Account?
There are plenty of reasons to open a business bank account. Even if you are the only employee of your business, it's logical to separate your personal banking from your business's banking.
Separating your business finances from your personal finances with distinct bank accounts makes it easier to qualify for business loans and also a home mortgage.
However, the typical entrepreneur is so focused on launching the business that he or she might forget to open a bank account.
Opening a business bank account is similar, but not exactly the same as opening a personal checking or savings account. Here's a quick guide to opening a bank account for your business.
Step 1: Select the Right Type of Account
Choosing the best possible type of bank account for your business is the first step. Take a look at the different types of accounts and their unique features available through local banks, nationwide banks, internet banks and credit unions.
Each will have its own fees, features and primary services. Some offer no-cost business bank accounts that do not require a minimum balance. Others allow you to waive the monthly maintenance fee.
Online vs conventional
Online accounts typically don't tack on fees, providing a suitable banking service for businesses that have no cash deposits. Conventional accounts tend to provide more options in terms of business banking services and products.
Savings accounts
Take some time to analyze the merits of opening a savings account for your business. A separate savings account can allow you to put savings and working capital into separate accounts.
Savings accounts for businesses are safe spaces to park money and allow it to accumulate interest. However, there might be balance minimums, specialized account fees, and additional terms that might not make sense for your business.
No-cost bank accounts
When in doubt, the wise move may be to opt for a no-cost bank account for businesses. Though a nominal fee may be required to keep the account open, you'll probably be able to find a bank willing to waive the fee for your business if you maintain a minimum balance.
Step 2: Carefully Select the Bank
Now that you have a general idea of the type of account that works for your business, it's time to choose a bank.
If your business already has a relationship with a bank, it makes sense to continue that relationship by opening a separate business bank account. At the same time, if another bank demands less in fees and other requirements, such as balance minimums, you should give it some thought.
Take a look at the bank's map of locations to ensure there are ATMs and branches within a reasonable driving distance of your office. You could also read consumer reviews to get a sense of the bank or credit union's online experience for its clients.
If the mobile deposit, electronic transfer or online bill pay systems are difficult to use, you might hesitate to continue using the bank for your business. You should avoid making a commitment to a specific bank right off the bat.
Take your time, do your research and don't move forward until you feel perfectly comfortable with your selection.
The bank you select should also permit easy and quick payments through mobile apps. Do some digging to find out if using such apps triggers fees and if such transactions will be delayed prior to posting.
Above all, the bank you select should seamlessly integrate with your bookkeeping software so your bank account transactions are reflected in the software in real-time.
Step 3: Consider the Costs
The average bank is likely to charge fees of some sort for business bank accounts. However, if your business adheres to specific criteria, you might be able to bypass those fees/costs.
Read through the language of the account requirements for wording pertaining to transaction limits, bill pay setup, keeping a minimum balance, and early termination fees. You might find some wriggle room that you can use to your advantage.
Compare each bank's fees related to wire transfers, ATM use in/out of network, transactions, and so on. This will help you choose the bank or credit union that makes the most financial sense for your business.
Step 4: Organize all the Necessary Documents
Now that you have selected the bank for your business's account, it is time to organize all the paperwork necessary to open the account.
General paperwork required
The paperwork required to create a business bank account differs by each financial institution. According to the SBA, you will usually need your EIN (Employer Identification Number), to open the business bank account.  You will also need the formation documents pertaining to your business, state/federal licenses and more for the bank or credit union to create an account specifically for your business.
LLC
The bank account documentation requirements for an LLC usually include copy of your LLC's articles of organization (also known as Certificate of Formation or Certificate of Organization), EIN (Employer Identification Number) and an operating agreement.
Sole proprietorship
The bank account documentation requirements for a sole proprietorship typically include the business owner's Social Security number and two forms of personal identification.
Examples of valid forms of identification include a Social Security card, passport and driver's license. A fictitious business name certificate might also be necessary. Also referred to as a DBA certificate, short for "doing business as", this certifies that the business operates with a name other than your own.
Partnership
The bank or credit union requirements for a partnership account are centered on proving the business's identification. This means the federal EIN must be provided along with a copy of the company's articles of organization.
The business partnership agreement and additional organization documents that might have been prepared when forming the partnership will also be necessary. If you have business licenses or if you have signed a declaration of unincorporated business, bring those along as well.
C Corporation
C Corporation bank account requirements include the EIN, the articles of incorporation, the corporate resolution, business licenses and possibly even the corporate charter.
The charter might be necessary if the articles of incorporation lack the information necessary to identify the party authorized to sign on behalf of the business.
Nonprofit
Nonprofits are required to show their 501(c) IRS letter. If you have a limited liability corporation (LLC), you will need the organizational documents originally used to officially form the business, the federal EIN, the articles of organization and possibly even the signed declaration of incorporation.
S Corporation
S corporations must show proof of the business's identification in the form of the federal EIN, articles of incorporation, corporate charter, business licenses and possibly the corporate resolution signed by all officers. The signature card with each account signers' names might also be necessary.
Requirements for New Businesses
If you're launching a new business, you are required to provide personal identification such as a Social Security card or driver's license.
You will need an EIN unless the business is a sole proprietorship. Documentation used to organize the business such as the articles of incorporation or the operating agreement for an LLC will be necessary as well.
Finally, the startup's business license will also be necessary to establish a business bank account for a startup.
Step 5: Open Your Business Bank Account in Person or Online
The next step is to open the actual account. You can open your business bank account at the local bank/credit union or on the internet.
If the bank you select is online-only, it will restrict your account to the web as it has no brick-and-mortar location. Of course, there's nothing wrong with choosing the traditional route for opening a business bank account. Some business owners prefer face-to-face interactions with a bank representative or account specialist.
Regardless of the option you choose, you must present the documents noted above to create the account.
Step 6: Deposit the Initial Funds
Now that the account is open, it is time to deposit funds. Your initial deposit can be done with a personal check from a separate account, through a cash deposit, or an electronic funds transfer.
The account will be ready for use after it is funded. You might want to take a few minute to test out your bank or credit union's tech features, such as its mobile app. You might be able to use your smartphone to deposit checks directly into your business account.
Why Open a Business Bank Account?
If you are still on the fence about opening a bank account for your business that is completely separate from your personal account, consider the many benefits.
A bank account completely devoted to your business provides a crystal-clear look at revenue, expenses and cash flow, helping you track your company's financial health. A well-organized and clear transactional record of each deposit and withdrawal makes it that much easier to do the business's taxes. Finally, separating the business's funds from your personal funds protects you in the event of any legal liability.
Every business owner should take a close look at the offers and rewards available for opening a business bank account. Some financial institutions will provide special bonuses and perks for signing up, such as an initial cash deposit into the account, a business credit card with rewards or other business products.
Combine your new business bank account with a credit card specifically for the business and you might save a bundle of money through rewards points while also simplifying your accounting and taxes.
Now that you know the many reasons for opening a business bank account, what are you waiting for? Compare and contrast the rates, perks and features of your top options, then choose the best bank for you. You won't regret separating your finances by opening a business bank account.