Back to Business Ideas Categories
40 Family Business Ideas
Written by: Natalie Fell
Natalie is a business writer with experience in operations, HR, and training & development within the software, healthcare, and financial services sectors.
Edited by: David Lepeska
David has been writing and learning about business, finance and globalization for a quarter-century, starting with a small New York consulting firm in the 1990s.
Published on June 30, 2022
Updated on October 2, 2023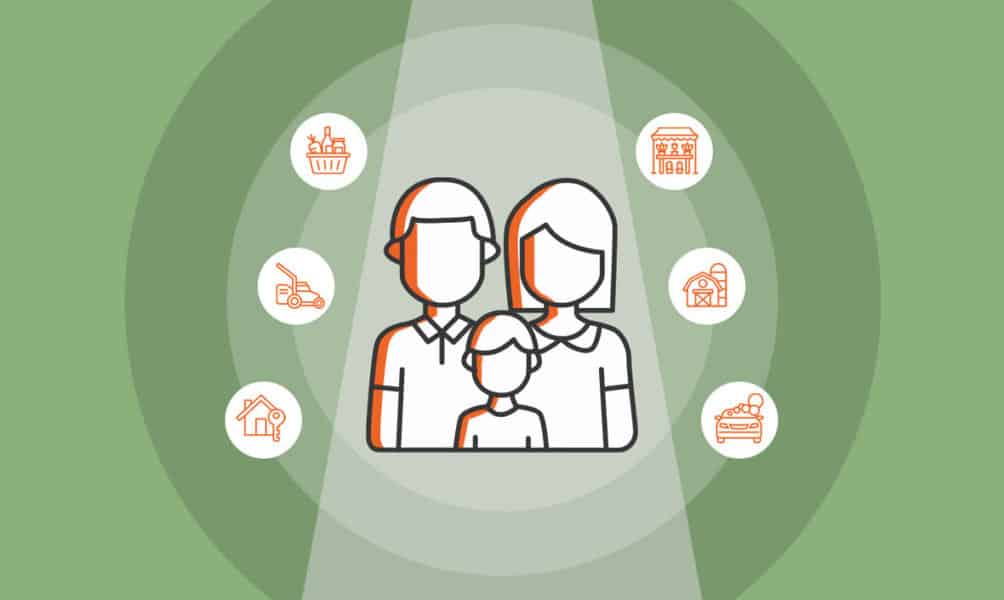 What kind of business is better than a family-run business? Those are often the best kind, because they're built on love and trust and help build community. If you enjoy spending productive time with your family and are looking to go into business with some of them, you've got a lot of options.
The most common are restaurants, farms, dry cleaners, bakeries and shoe stores. But you could run a rental management or contracting firm. The key will just be making sure you bring on the right family members!
Check out our list of profitable family business ideas below, and good luck to you and your family.
1. Catering
Is your family known for its great culinary skills? Have you always dreamed of making your delicious dishes for hundreds of people? Now is a great time to start a catering business. The industry is seeing strong growth as the pandemic recedes and more and more people plan major events, like weddings and corporate affairs.
The crucial first step will be nailing down an initial menu. Do you favor traditional American dishes? Are you obsessed with Italian? Or maybe Mexican, Thai or Middle Eastern food is more your thing. Once you decide, fill out the menu with appetizer options, second courses, soups and salads, and a selection of entrees and desserts. And don't forget Americans' dietary issues — be sure to include low-fat, gluten-free, vegetarian and vegan options.
Next you'll want to nail down your product offerings. For example, some caterers today are providing box lunches for in-office events. You should also consider embracing technology, as today's top event planners often use apps to book the best caterers. Lastly, it's crucial that you acquire all the necessary licenses and permits, as food businesses are strictly regulated.
Now you're ready to get in the kitchen and start making a lot of smiling faces, and a lot of money.
2. Lawn Care
Are you a green thumb with an entrepreneurial spirit? If so, a lawn care business might be the perfect venture for you and your family. For starters, the market has grown significantly in recent years, thanks to the real estate boom, and is forecast to keep expanding in the years ahead. In addition, all lawns need care sooner or later, which is why this is a $100 billion industry in the US alone. Put it together, and there's little doubt this market offers real opportunity.
Of course, you'll need to stand out in order to attract clients, and deliver top-quality service to keep them. This means you'll have to invest in the latest lawn mowing and maintenance equipment as well as a strong marketing campaign across social media, various online platforms like TaskRabbit and Angie's List, and your local community. But if you're able to do all this right, and get the necessary licenses, you'll soon be rolling in the green — and we're not talking about grass.
3. Car Wash
Some people REALLY love their cars, and need to keep them looking beautiful in and out. That's why the US is home to nearly 17,000 car washes and a growing $28 billion industry. With a decent-sized investment, you could start your own car wash business and make countless car owners beam with pride while making a good living.
One crucial element will be location, as few people drive out of their way for a good car wash. So it's important to find a location with ample space, steady vehicular traffic and easy access. Near malls and shopping centers, or alongside highway rest stops, are among the stronger options. Once you've nailed that down, you'll need to invest in top-of-the-line car washing machines and fine-tune your knowledge of car detailing. Soon enough, you'll be washing your way straight to the bank!
4. Moving Company
Rising home prices are prompting Americans to move out of expensive cities, fueling demand for moving services. For the five-year period to 2024, the moving services market in the US is predicted to grow nearly $2 billion. Anyone who's ever moved knows how challenging and expensive it can be. Starting your own moving business now would be a great way to tap into a booming market and earn some cash while providing convenience to families relocating to a new home.
There are a few things you need to do to get started. Check out the local and interstate licensing and insurance requirements, see what existing businesses are doing and compare rates, and decide on the scope of your services. Some movers also provide packing, cleaning and handyman services, so you might want to look into that as well. Be prepared to invest in trucks, hire the right people, and use technology to enhance services. Finally, promote your business and build up your brand.
5. Contracting
People have been spending a lot of time at home in recent years, which is one key reason the US remodeling industry has grown by leaps and bounds and is now worth more than $112 billion. The market is still expanding, so if you have some construction skills and experience, now would be a great time to start a contracting business and get in on the action.
Your first step would likely be to determine exactly which services you'll offer — kitchens, bathrooms, basements? Balconies, terraces and new home additions? Eco-friendly remodeling and solar panel installation? The list of possible services is nearly endless, but what is certain is that you'll need professional tools and equipment, as well as a truck to haul around materials and waste. You'll also need a contractor's license, particularly if you expect to take on bigger jobs.
Once that's done, you'll just need to list your services on a site like Angie's List, do a bit of marketing with local businesses and homeowner's groups, and deliver excellent services when clients start calling.
6. Rental Property
Are you interested in real estate? If so, you're probably well aware that the pandemic, even as it cratered other industries, has spurred record-setting growth in the US real estate market, with prices and sales as high as they've been this century. The market has cooled a bit, but it's still a great time to get in on the action — and one good way to do so is by starting a family-run rental property business.
The concept is easy. You simply buy a multi-unit property, or a larger residential complex, and start making a steady income from renters, in addition to property appreciation and tax benefits. Of course you'll need a significant investment to get started, but you also need to break some eggs to make an omelet.
But you will of course need to decide what type of rental property you want to invest in. Are you interested in buying and managing properties yourself, or would you prefer to invest in a property management company? Next, research the market and find out the price range for the area where you're looking to buy. Be sure not to overspend early on. Get started, get a feel for the industry in your area, and then start thinking about making bigger bets.
7. Farm
Does your family love working the land? Well now is a great time to start a farm, with countless people leaving cities for the countryside and looking to eat healthier, all-natural foods. Farming is a trillion-dollar industry in the US, and offers considerable opportunity for the hard-working entrepreneur.
And there will be hard work. Farming is not as easy as putting on overalls. You'll need to find and purchase the right piece of land. You'll need to choose your crops. Maybe heirloom tomatoes, zucchini and soy beans? Next, work the soil and make sure it's ready for planting, then keep your fields clear of insects and blight. You'll also want to decide on livestock. Will you have chickens, lambs, cows, pigs? There's so much work to do on the farm, but you'll get to work in the great outdoors, providing nourishing foods to your family and community.
8. Laundry Business
It's a dirty job, but somebody's gotta do it! That's why laundry is a billion-dollar industry in the US, because there will always be clothes that need cleaning and people who don't want to deal with it. You can get in on the action by starting a family-run laundry business. Best of all, with the latest technologies, you can keep tabs on your machines via mobile app and keep your hands clean as you watch the money roll in.
Significant investment will be required, to buy at least a dozen machines and rent out a good-sized space in a high-traffic location. The next step will be to determine your services, whether you want to be a self-service-only laundry or offer drop-off services as well. You could also make an even larger investment and offer high-end dry cleaning. Whichever route you choose, your chances are good, as US laundromats have an impressive 95% success rate.
9. Travel Agency
Many families travel a ton, and as a result, know how to do it better than most. If yours is a globetrotting family, why not start your own travel agency business? It's a great way to share your love of travel with others, and it can be a very lucrative business. Travel agencies in the US are expected to rebound strongly from pandemic slump and see a 38% increase in revenue in 2022 due to pent-up demand. The market is predicted to grow steadily through 2026.
If you have the resources, starting a travel agency business can be a breeze. But first, you need to identify your target market. Will you be focusing on domestic or international travel? A lot of Americans are going on overnight trips for vacations or business purposes, providing an opportunity for travel agencies to earn money. Arranging trips for international visitors is also possible now that the US has eased travel requirements. Once you find your niche and draw up a business plan, you should work on establishing your brand and promoting it to find clients.
10. Floral Shop
Do you love the smell of fresh-cut flowers? Or the way a brilliant floral arrangement can brighten your day? If so, starting a flower business could be the perfect way to turn your hobby into a career. Flowers are always in demand, and in fact right now both the floral market as a whole and online flower sales are seeing steady growth. Thus, the industry offers opportunity as well as room for innovation.
One key step will be deciding if you want to open your own flower shop, or focus on selling flowers online. The latter route is less expensive, as you'll have less inventory and no rent or utility payments, and could be a good way to build up a reputation while minimizing risk. Once you've established a brand and started getting referrals, you could open your flower shop and start beautifying the whole neighborhood, one arrangement at a time.
11. Pet Sitting
You'd probably never guess that pet sitting is a $2.6 billion industry, but it is indeed. People love their pets, and will spend whatever it takes to ensure their animals are cared for when they are away. The pet sitting market is projected to see impressive growth through 2027, so if your family loves animals, now is the perfect time to start your own pet sitting business and ride that wave to serious profits.
The first step is to decide which type of pets you'll care for. Do you have more experience with dogs or cats? Are you OK with snakes? Once you've got that nailed down, you'll just need to buy some pet toys and supplies and offer your services on a gigs site like TaskRabbit. It's a good idea to reach out to friends, family and work-related contacts and acquaintances. If you're able to generate an initial client or two from your own personal network, and provide them with great service, you'll have a strong reference to promote your services and start building a successful business.
12. Ranch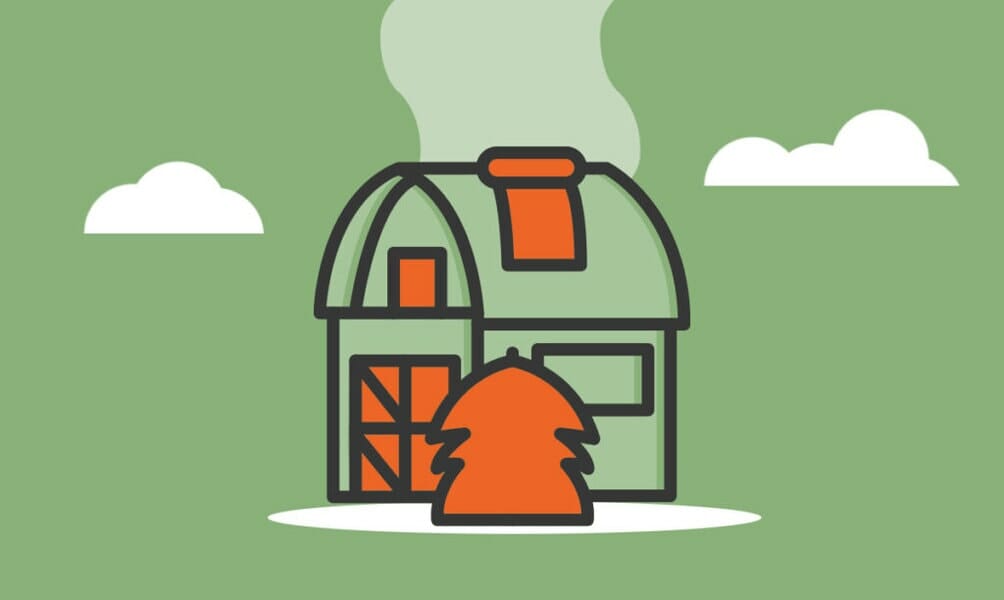 Farming and ranching may not be popular career choices, but they're essential to our survival. Ranches, for example, provide not only meat for human consumption, but also materials like leather and wool for clothing, furniture, and others. There are around two million farms and ranches across the US based on the 2017 Census of Agriculture and they're projected to earn a profit of nearly $114 billion in 2022. Most of them are run by families, not individuals.
So if you're looking to start a profitable business that will also make a difference in your community and help achieve food security, then consider starting a ranch. The startup costs are high so it's a good idea to identify sources of funding first. If you don't have an existing large tract of land, you'll need to raise funds so you can acquire or rent one. Another challenge that will impact profitability is climate change so it's to your advantage to prepare mitigating measures. With careful planning and a lot of hard work, your ranch can be incredibly rewarding.
13. Grocery Store
Grocery stores and supermarkets continued to thrive during pandemic lockdowns, growing almost 3% yearly to a market value exceeding $750 billion in 2022. If you're looking to start a grocery store, you're not alone. Competition is stiff in this industry, although you can still corner a share of the market if you're innovative and willing to respond to consumer demands. And if you do it with your family, you'll have a much easier time hiring staff.
Besides registering your business, it's important to choose a suitable location for your store and decide on your retail format first. Your store can either carry only fresh produce and grocery items, or you can also provide space for a small coffee shop, a pharmacy, or some fuel pumps.
Whatever retail format you choose, it's important to provide convenience to consumers. You can do this by providing an option to order online for delivery or pick-up, carrying ready-to-eat meals or freshly cut fruits and vegetables, and providing convenient parking. Once everything is in place, you can expect to make big profits from your grocery store.
14. BBQ Business
With apologies to vegetarians, just about everybody loves tasty grilled meats. That's why barbecue has been growing steadily and is now a $4 billion US industry. If you've got legit grill master skills, you could start your own BBQ business and cook up fantastic grilled meats along with strong profits.
There are, however, a few hurdles to overcome. First you'll need to decide whether you want to do Kansas City or St. Louis-style BBQ, an exotic flavor or something entirely new. You could also focus exclusively on chicken, pork, or beef, or dive in and do all of the above. Next, you'll need to find a great location with steady foot traffic and acquire the necessary equipment. After that, you'll just need to put out some strong marketing and start cooking up some meaty success.
15. Craft Business
Does your family have a beloved hobby? If it involves some sort of craft, you might want to consider turning your favorite at-home pastime into a business, and potentially a major revenue stream. With people stuck at home for months on end looking for something creative to do or something interesting to buy, the arts and crafts industry has exploded since the start of the pandemic. In 2020 alone, the revenue of the leading online arts and crafts marketplace Etsy more than doubled, to $1.72 billion. That means right now is a great time to start your own craft business, provided people with wonderful products and ride this wave to prosperity.
You'll be your own boss, working at home at times that are best for you. You'll be able to embrace and express your creativity, producing goods that could be sold around the world. But you will need to decide which products to focus on. This could be anything from crocheted blankets and clay jewelry to embroidered handkerchiefs and knit hats. Whatever you choose, be sure to research what's already out there and offer a unique twist on existing products. Building a strong brand will be key to the success of your craft business.
16. Cattle Farm
The US is both a major exporter and importer of beef, and the cattle sector accounts for the largest share of total cash receipts for agricultural commodities nationally, so starting a cattle business is certain to provide anyone with a steady income. If you're thinking about establishing your own ranch or simply opening a retail shop for cattle products, this is your opportunity! Commercial beef production in the US is projected to grow to more than 27 billion pounds on higher expected non-fed and fed cattle slaughter.
If you open a breeder farm, you will need to comply with your state's laws and regulations first. There are also regulations for butcher shops and meat processing businesses. You will have to choose your niche market and create a business plan. There are many factors to consider – from branding and customer acquisition to managing growth. Although the industry faces pressures caused by vulnerabilities in the supply chain and extreme weather conditions, a growing international demand for US beef could still make your cattle business profitable.
17. Bed and Breakfast
A B&B is the perfect family business! Many Americans prefer to stay in bed and breakfasts for the unique hospitality, homey experience, freshly cooked food, and fascinating stories. The US bed and breakfast market was worth $1.7 billion in 2021 and now on the rebound from the pandemic-driven slump. If you've been thinking about opening your own bed and breakfast, now is the time to do it.
When starting a B&B, it's important to be updated on the latest trends in the industry. For example, many guests prefer a facility that offers live entertainment or is located close to tourist attractions. It's also to your advantage to research the market and see what features and services are being offered by the competition. Be innovative in coming up with ways to differentiate your business. Running a bed and breakfast is not easy, but it can be very rewarding if you play your cards right.
18. Pig Farm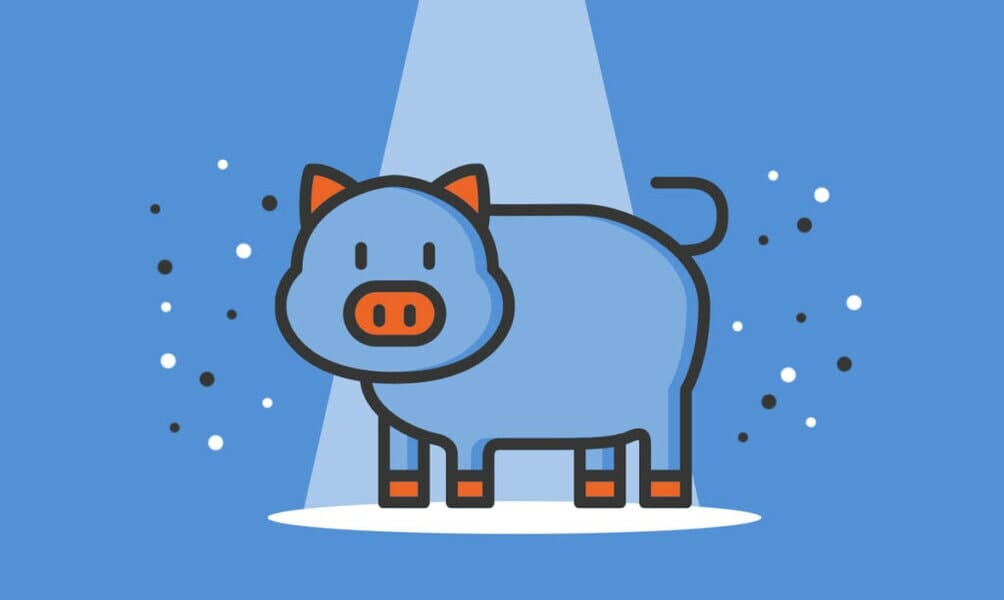 It's a dirty job, but somebody's gotta do it — because pig farming is a $8 billion industry in the US. Despite the common image of sows rolling in the mud, pigs are actually relatively clean and fairly easy to care for, not to mention intelligent. Besides, ham, bacon, pork chops and barbecued pork are always in great demand. So if you have a sizable outdoor space, or could lease one, you could start a pig farm, make a good living and provide quality meats to your community and beyond.
There are several key steps you'll need to take. The first is making sure your property is secured with a strong fence, so you don't lose your merchandise. The second is making sure you have all the proper permits and licenses to keep and sell livestock in your town and state. Third is making deals with nearby meat markets to purchase and distribute your goods. All this done, you should be well on your way to entrepreneurial hog heaven!
19. Farmers' Market
Does your family love fresh dairy, meat and vegetables from local farmers markets? Well, you can start your own farmers market and make good money while promoting a healthy and nutritious diet. You'll also be helping local farmers earn bigger profits by giving them a venue to sell their produce directly to consumers and eliminating the middlemen.
The number of farmers markets has been increasing. As of 2019, there were more than 8,000 farmers markets across the US, based on the National Farmers Market Managers survey. Some markets sell only fresh fruits and vegetables while others also carry meat, eggs, baked goods, dairy products, and flowers.
First, it's important to link up with the local farmers. It's easy to find them; just ask the US Department of Agriculture for a list of farmers in your area. It's also important to find a big area. If you plan this carefully, your farmers market can be very rewarding.
20. Printing Business
Do you have some untapped creativity you've been hoping to share with the world? Printing could be a great way to do just that. Traditional printing in the US has declined in recent years, as more and more business has been done online, without the need for paper documentation. But globally, the printing industry is expected to see steady growth in the coming years, while digital printing is expected to triple by 2028. You could start your own business and ride that wave to serious success.
There will of course be some hard work and planning involved. You'll need to decide a market segment to focus on — it might be screen, offset, 3D or digital printing. Then you'll need to purchase the required equipment, which could cost up to $30,000. If you short on funds you could rent the printing equipment, instead of buying. And if you have a large apartment or basement, you could initially run the business out of your home to cut costs further. Then once you've built a brand and started getting referrals, the orders could start rolling in and you'll need to find a storefront and start building your printing empire.
21. Spa Center
For a lot of people, nothing is more relaxing than a day at the spa. That's precisely why it's a growing $17 billion industry in the US. If you're a massage therapist or esthetician, you could open a family-run beauty salon and nail spa, luxury spa, massage studio, medical spa or even a mobile spa, and make people feel better while you make a good living.
You or a family member will need to get licensed, which can take some doing, and you will need to deliver excellent services to compete in an increasingly competitive and saturated market. Another crucial aspect will be the location of your spa — preferably somewhere with steady traffic. Or you could go the mobile spa route and make house calls, bringing your massage and therapeutic services to your clients. This is more convenient for them, which means you can charge a higher rate, despite having lower overhead. There are many elements to consider for your spa business, but what is not in doubt are your chances of success if you're determined and can deliver healing services.
22. Dry Cleaning
Dry cleaners are one of the classic family businesses. There are no hard and fast rules when it comes to dry cleaning your clothes. Some have their formal suits or gowns dry cleaned after the third wear while others do it after five or six wears. One thing is sure, though — as the economy improves and more social gatherings are held, the $8 billion dry cleaning industry will bounce back fast. It would be wise to start your dry cleaning business now and position yourself for success.
Before you get started, it is important to identify your target market and decide what services you're going to offer. Besides individual consumers and corporate clients, other potential customers include hotels, restaurants and hospitals. You could provide full-service laundering and dry cleaning services as well as special services for certain types of garments such as fur, leather and suede. Once you've complied with all legal and regulatory requirements, you should embark on a marketing campaign to promote your business.
23. Donut Shop
Popular donut shops never seem to run out of new flavors. Besides the original glazed donuts, these sweet treats are sprinkled with cinnamon sugar, dipped in icing, topped with KitKat, filled with strawberry jam, and more. If you can think of new and unique varieties that could challenge Dunkin or Krispy Kreme, then it's time for you to start your own donut shop. Plenty of opportunities await you as the US donut industry, which is valued at $7.5 billion, is expected to continue growing.
While you're complying with the legal requirements, you'll need to identify sources of funds so you can invest in donut making equipment and find a good location for your shop. Your biggest challenge is how you can overcome the growing healthy food trend which discourages people from eating donuts. It's daunting, but not impossible. Creating a realistic business plan with an innovative marketing strategy can spell the difference for your business. Once you've hurdled these, it's time to put on your apron and start making donuts!
24. Bakery
A bakery is a great family environment, with homemade baked goods, fresh out of the oven? If you often find yourself elbow-deep in flour, now's a great time to take the next step and become an entrepreneur. Despite the anti-carbohydrates trend, the US baking industry has been growing for years and is now worth more than $12 billion. You could open your own bakery, or start a home-based baking business, and share your delicious culinary creations with the world while also making a good living.
But starting a baking business can be tricky, and there are several hurdles before you can start. You'll need to nail down a handful of absolutely fantastic baked goods that will keep people coming back. You'll need to outfit your kitchen, or your new bakery, with all the right equipment and ingredients. And of course you'll also need to pass health checks and government licensing required for food businesses.
After that, you'll just need to start marketing your tasty treats and, with a bit of luck, you'll soon have too many orders to fill!
25. Tree Farm
Growing trees helps fight climate change, so why not do good together as a family AND make good money? The $6 billion tree and shrub farming industry in the US is expected to bounce back from pandemic slump. An increase in housing starts and rising demand for food products will drive growth in the next three years. Trees take a long time to grow, so it's best to start your tree farm business now.
You can start small and establish a tree farm within your property, or you can go all in and purchase or lease acreage for a larger operation. Among the ways to earn from your tree farm business is to focus on high-value fruit trees. Another is to select trees that produce specialty wood for furniture or fiber for clothing. You can also establish a nursery and sell tree seedlings. By choosing the right trees and promoting your tree farm business, you can make a fortune in farming.
26. Gardening
Four in 10 American millennials are engaged in indoor garden activities, such as growing sprouts in jars and herbs in pots, while around a third of baby boomers grow indoor plants as a way to relieve stress. If you have a green thumb and love growing your own plants, starting a gardening business and helping people garden could be very fulfilling. It's also a fun way to turn a hobby into a money-making venture.
Starting a gardening business is relatively simple and doesn't require a lot of overhead costs. This type of business can also be run from home. You can host in-person and virtual workshops on gardening, design or maintain gardens, and provide other services like lawn mowing or outdoor repair. It's a good idea to research the market first and find out what your competitors are offering in order to find clients. With your passion for nurturing plants and persistence to keep going, you can easily grow your gardening business.
27. Dog Daycare
Dogs get lonely and bored too. That's why many pet owners opt for dog daycare services instead of leaving their dogs alone at home. At a dog daycare, dogs are able to stay physically active and mentally stimulated. If you love dogs, starting a dog daycare business can be a fun and profitable business for you. The dog daycare industry in the US is worth more than $4 billion a year and still growing.
You can start by converting an idle space in your home into a dog daycare center. Besides registering your business, it's to your advantage to research the market and find out what services other dog daycares are offering. Most dog daycare businesses also provide grooming services while some offer veterinary services. It's important to be innovative and come up with unique offerings like interactive activities and outdoor pet runs to set your business apart. Once you implement your marketing plan, your dog daycare business is expected to get off the ground.
28. Pizzeria
If you're like most families, pizza is always a big hit. But maybe your family goes further than that and likes to whip up its own sauce, crust and innovative toppings and turn out fantastic pies. Maybe your family pizza is even good enough to start a business! In the US, the pizza industry is worth nearly $54 billion and growing, so right now is a good time to take a bite of this mouthwatering pie.
But first you'll need to learn the basics of starting a pizza business, from licensing and permits to branding and marketing. It's also important to study the competition — find out how many restaurants are already doing business in the area, what kind of pizza they're making, and how they're promoting their brand. Choosing the right location is critical. You have to be where your target market is. Once you hurdle these, you'll be well on your way to success!
29. Carpet Cleaning
It's inevitable that carpets get dirty, which helps explain why carpet cleaning is a $5 billion industry in the US. It's also seeing sharp growth these days, thanks in part to greater concerns about cleanliness and sanitizing as a result of the pandemic. This means now is a great time to start a carpet cleaning business, help people live healthier cleaner lives and ride the wave to success.
Getting started is not as difficult as you might think. You'll need cleaning equipment and a vehicle in which to transport it from job to job. You'll also need to acquire the relevant licenses and permits. Once all that's done you can offer your services at online platforms and start marketing your new business. If you use the latest cleaning solutions, which are safe and environmentally-friendly, and promote this aspect of your business, you'll likely be cleaning up — literally and figuratively — in no time.
30. Recycling Business
Are you all about going green and saving the environment? Then why not start a family-run recycling business and turn your passion into a reliable livelihood. You could be fighting climate change and making good money at the same time — now that's a win-win!
Getting started won't be cheap, as you'll need a vehicle to collect and transport the recyclables and a sizable processing facility, as well the appropriate licenses. But you should see a relatively quick return on that initial investment as the US recycling industry is worth billions and growing fast. You'll just need to decide which types of recyclables you'll focus on, such as collecting glass to melt down into jars.
Before you dive in, you might want to check the recycling rates for your state, as some states are much more profitable when it comes to recycling.
31. Insulation Business
Here's an idea for your next family venture: why not start an insulation business? It's a growing industry with plenty of opportunities. The global insulation market has been growing nearly 5% since 2018.It is projected to reach close to $80 billion in revenue by 2026. Depending on the type of material used, insulation can lower heating and cooling costs. It can also be used to soundproof rooms and provide protection from fire.
When starting your insulation business, it is important to know the various types of insulation, how it works, and what laws and regulations are applicable. It's also a good idea to scope out the competition and find out what services are available in the market. To differentiate your business from the thousands of insulation contractors in the US, you will need to provide better services and make sure to use quality materials. With a strong marketing campaign and by properly engaging with your potential customers, you can build awareness about your business.
32. Parking Lot
Are you deciding what to do with an idle family-owned property? Why not turn it into a parking lot! A parking lot is relatively easy to manage, yet has high profit potential. Parking lots and garages in the US are enjoying higher profits again following a pandemic downturn. The industry is set to earn more than $11 billion by 2024. Starting a parking lot business now is the right thing to do.
If you don't have any idle property, don't fret. You can apply for a loan or use your personal savings to buy an existing parking lot. Another option is to buy a plot of land and develop it into a parking lot. Before you can open your business, you need to comply with your state's licensing, zoning, insurance, and other requirements. Promoting your business is important. You can employ digital marketing strategies and make use of social media platforms to advertise your parking lot and attract customers.
33. Beekeeping
If you're thinking about starting your own beekeeping business, you're in for a lot of hard work — that's why it's good to have family help — and a lot of reward. The US beekeeping industry, valued at $636 million in 2021, declined at the start of the pandemic and has yet to recover to pre-pandemic levels. This presents a tremendous opportunity to beekeepers. Bees are essential because they pollinate food crops and trees that humans need to survive. They also produce honey, a natural sweetener with medicinal properties.
Before you get started, you must understand that beekeeping is a regulated industry and the laws and regulations differ from state to state. It is important that you find out what your state's regulations are. Do you need to secure a license or register your bees? Is beekeeping allowed in your neighborhood? You will find the answers to these and other questions as you do your research. It is also important to find out the standards and regulations that you must follow if you're thinking about bottling and selling honey. Beekeeping is fascinating and it can provide you with a great source of income if done right.
34. Restaurant
Restaurants have been family-run almost since forever. If you're looking to open a restaurant, you're not alone. Most Americans love to dine out, which explains the steady increase in the number of full-service restaurants. With the lifting of pandemic restrictions, restaurant sales in the US are expected to return to a pre-pandemic growth path and approach $900 billion in 2022, according to the National Restaurant Association.
Before you can launch your restaurant, you'll need to comply with the licensing and regulatory requirements, find a suitable location, and secure enough funding. It's also important to decide on the concept and theme of your restaurant. Do you prefer casual or fine dining? It's a good idea to identify your target market and come up with a good marketing plan in order to survive in this highly competitive industry.
Once you open, it's important to be prepared for potentially long hours. Always making sure to serve the perfect dish and that your customers enjoy their dining experience can spell the difference for your restaurant.
35. T-shirt Business
Just about everybody loves a good T-shirt, which is why the US' online T-shirt industry has more than doubled in the past decade and expected to see continued growth in the coming years If you're into fashion and have some unique design ideas, you could start your own T-shirt business and grab a slice of that market while giving consumers cool shirts that start new trends.
Getting started is probably easier than you think. You'll need some high-end design software, to create new and appealing styles, and you'll need to find a reliable manufacturer with which you can partner. But at least initially, you can work from and don't even need your own website; you can sell your T-shirts at online platforms like Amazon and Etsy. Then, once you've established a strong reputation, you can launch your own website, open your T-shirt store and start building your casual clothing empire.
36. Cleaning Business
Do you find yourself cleaning your home on the weekends? Do you have a knack for organizing and making things shine? If so, you might consider starting a cleaning business. It's one of the easiest businesses to start, and cleaning is a $76 billion industry that has seen steady growth in recent years, so the opportunity is there for the taking.  
You just need some cleaning equipment and supplies and you could start offering your services on a popular app like TaskRabbit, until you set up your own website. You could offer a maid service, end-of-lease cleaning, carpet and upholstery service, or all of the above. You also have the option of working part-time at first to see how it goes before you jump in completely.
Keep in mind, cleaning is often a dirty business involving demanding work, so it's not for everybody. But if you enjoy making things look great, this could be the entrepreneurial niche for you.
37. Pet Store
With people stuck at home during the pandemic, the number of pet owners skyrocketed. Over the past decade, Americans' spending on pets has more than doubled to $110 billion, and pet stores, also growing quickly, represent about a fifth of that total. If you love animals, you could start a pet store, give lots of cuddly cuties new homes and help people better take care of their pets, all while making a good living for your family.
Of course, you'll need to decide which pets you'll offer and how broad your variety of products will be, from food to toys and accessories. Another crucial step will be ensuring you meet all regulations and obtain all the required licenses and permits required for pet sales. Starting a pet store is not easy, but it's far from impossible. With a bit of luck and determination, you can start your own and ride Americans' love of animals to prosperity.
38. Landscaping
If you love working on the yard and spending time outdoors, you might consider starting your own landscaping business. Boosted by the recent real estate boom, landscaping and lawncare have seen steady growth in recent years. That expansion is expected to continue, so now's an excellent time to get in on the action and ride this wave to success.
You could offer a wealth of services, from designing yards and gardens to tree planting, trimming, mowing and more, and you could focus on residential customers or businesses, or go for broke and aim for both! First, you'll need to brush up on your landscape design and maintenance skills. Fortunately, the US government in 2019 partnered with the leading landscapers' association to launch a national landscapers' apprenticeship program to train more skilled workers.
You'll also need to invest in quality equipment, as well as a reliable truck. After that, to attract clients you'll want to build a simple, appealing website and launch some strong marketing to get the word out. From there, you should start seeing the business roll in as you enjoy the scent of freshly cut grass.
39. Grocery Delivery
Global online grocery delivery sales have been growing by almost 30% since the coronavirus pandemic crippled economies in 2020. This stellar performance is expected to continue through 2024 as a lot of people continue to stay or work from home even with the lifting of protective measures. With online grocery shopping, consumers no longer have to spend time queuing in supermarkets. They simply browse through a retailer's website or app, shop and check out, pay for the items online, and have these delivered right to their doorstep.
If you're thinking of starting a grocery delivery business, now's the time to do it. You have at least three options: operate your own delivery service, work with a franchise, or sign up with an established retailer. Consider carefully the pros and cons of each option before deciding on which business model to choose. Assess the competition as well and identify possible clients if you're going to give it a go on your own. Whatever your decision is, plenty of opportunities await.
40. Home Decor
If you have a creative mind, starting a home decor business can be the perfect career choice for you. It may seem daunting as you'll be competing with big companies like IKEA, Wayfair, and Bed Bath & Beyond, but your business can thrive if you play your cards right. The home decor industry in the US has been expanding steadily, with total revenue expected to cross $200 billion in 2024.
You'll need to make a significant investment if you decide to put up a brick and mortar shop. An option is to run your business from home and sell your merchandise through online marketplaces to reduce your startup and overhead costs. You'll still need to register your business and comply with other legal requirements. It's important to keep up with the latest trends and be innovative in promoting your products to make them stand out in a crowded marketplace. With a creative marketing strategy and a lot of hard work, your home decor business can be very rewarding.
40 Family Business Ideas
Catering
Lawn Care
Car Wash
Moving Company
Contracting
Rental Property
Farm
Laundry Business
Travel Agency
Floral Shop
Pet Sitting
Ranch
Grocery Store
BBQ Business
Craft Business
Cattle Farm
Bed and Breakfast
Pig Farm
Farmers' Market
Printing Business
Spa Center
Dry Cleaning
Donut Shop
Bakery
Tree Farm
Gardening
Dog Daycare
Pizzeria
Carpet Cleaning
Recycling Business
Insulation Business
Parking Lot
Beekeeping
Restaurant
T-shirt Business
Cleaning Business
Pet Store
Landscaping
Grocery Delivery
Home Decor
Subscribe to Our Newsletter
Join our exclusive community! Subscribe to our newsletter
and gain insider access to cutting-edge business insights and trends.
Thank you for subscribing! We can't wait to share our latest news and updates with you. Get ready for exciting content in your inbox.