Back to Business Ideas Categories
18 Rental Business Ideas
Written by: David Lepeska
David has been writing and learning about business, finance and globalization for a quarter-century, starting with a small New York consulting firm in the 1990s.
Published on July 12, 2022
Updated on October 2, 2023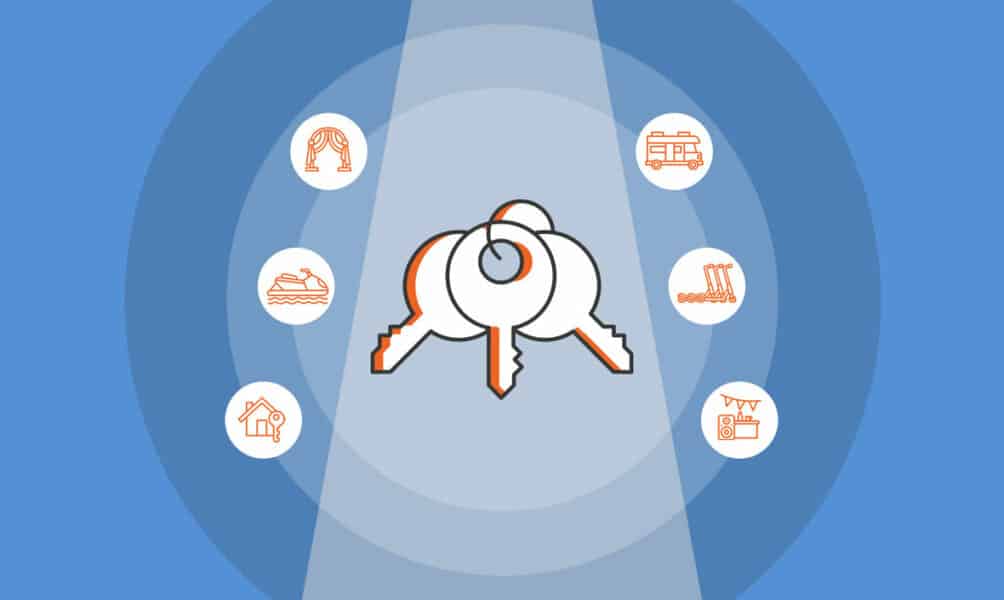 Businesses that rely on regular rental payments are guaranteed a steady stream of income, which is why so many of them draw so much entrepreneurial interest. You could get in on the action by renting out construction equipment, dumpsters, bikes, apartments, wedding venues, parking spaces, personal storage or something else.
Getting started will probably take a lot of hard work and a sizable investment, but once you're all set up you could find yourself on easy street.
Check out our list of rental business ideas below to find the one that works best for you.
1. Car Rental
As people book long-delayed holidays in the wake of the pandemic, the car rental industry is booming, with global revenues expected to double by 2027. With some hard work and determination, you could start your own car rental business and provide business and leisure travelers with the transport they need while grabbing your share of a growing $50 billion US market and making a good living.
Keep in mind that this is a competitive market, which means you'll need to find ways to stand out, such as with deep discounts or a unique selection of cars. Speaking of which, you'll also need to lay out a sizable investment to get your initial fleet of four to five cars. Finally, it's crucial that you meet all the licensing and insurance requirements or your business could face severe fines, or worse. But if you're able to clear these hurdles, there's a good chance your car rental business will soon be cruising down easy street.
2. Rental Property
Are you interested in real estate? If so, you're probably well aware that the pandemic, even as it cratered other industries, has spurred record-setting growth in the US real estate market, with prices and sales totals as high as they've been this century. The market has cooled down slightly lately, but it's still a great time to get in on the action — and one good way to do so is by starting your own rental property business.
The concept is easy. You simply buy a multi-unit property, or a larger residential complex, and start making a steady income from renters, in addition to property appreciation and tax benefits. Of course you'll need a significant investment to get started, but you also need to break some eggs to make an omelet.
But you will of course need to decide what type of rental property you want to invest in. Are you interested in buying and managing properties yourself, or would you prefer to invest in a property management company? Next, research the market and find out the price range for the area where you're looking to buy. Be sure not to overspend early on. Get started, get a feel for the industry in your area, and then start thinking about making bigger bets.
3. Jet Ski Rental
Do you like having fun out on the water? Well, so does everybody else! That's why starting a jet ski business is almost always a great idea. The global personal watercraft market is worth $1.5 trillion and expected to expand a stunning 50% by 2027. Right now is a great time to start a jet ski business, bring good times to your community and ride the market expansion to great success.
Getting there will require a significant investment. You'll need to spend about $25,000 to get your first few jet skis, plus a rental facility on the water and permits and licensing fees. Of course, you'll also need to live near an appealing body of water, and preferably one that's accessible and enjoyable for more than a few months of the year. Finally, you will definitely want to get good insurance, because jet skis are almost as dangerous as they are enjoyable.
Once that's all settled, just start advertising on local outlets and events, posting on relevant social media groups and online vacation platforms. You'll have your first few customers in no time, and soon be cruising toward success.
4. Event Rental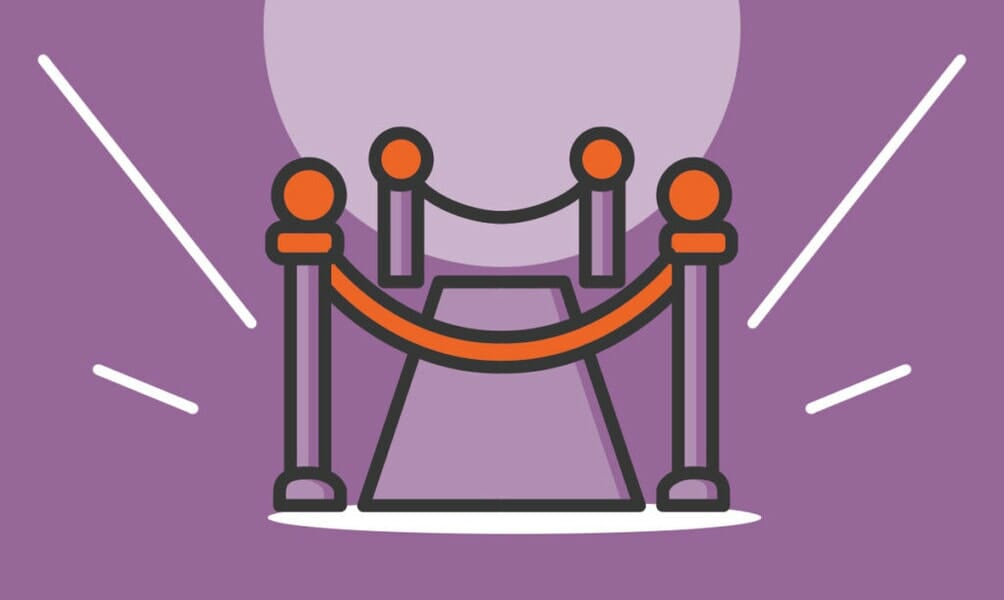 Anyone who has ever planned a party or special event knows that it can be a lot of work. But what if you could outsource all of the work to someone else? That's where the event rental business comes in. These businesses provide everything you need for your event, from chairs and tables to tents and generators. If you're thinking about starting your own event rental business, now is the time to do so. The US party supply market is valued at nearly $5 billion and expected to rebound from Covid-19 pandemic fallout. Higher disposable income levels and a stronger consumer confidence are anticipated to boost the industry. 
The first step in starting an event rental business is to study the market and see what the competition is offering. You will need to diversify your offerings to gain a competitive edge. Next, you need to identify your services and how much they cost. Marketing is important, so set up a website and social media accounts, or distribute flyers and tell your friends about your business. Finally, make sure you get the necessary permits and general liability insurance.
5. Party Rental
Let's get this party started! As the pandemic recedes, lockdowns and restrictions are being lifted and people are finally getting out and about again, which is good news for the parties, gatherings and and other events. US party rentals is a $5 billion industry that's expected to see sharp growth in the wake of the pandemic.
You could start a party rental business, grab a share of that vast market and help people have fun by providing tents, bars, bouncy houses, karaoke machines and more to people looking to have a good time. You could also offer more standard party supplies such as tables, chairs, tents, food and beverage carts. Whichever route you choose, buying the equipment will require a significant investment, but that's the only major hurdle standing in your way. After that, you'll just need to register as a business, set up an appealing website and let the good times roll!
6. Venue Rental
If you've been thinking about starting your own venue rental business, now is the time! The events industry is poised for growth as the US economy opens up and bounces back from the pandemic. The US events market is predicted to grow 13% per year and reach at least half a trillion dollars in revenues by 2030.
You can start small by converting an idle space into a venue for birthday celebrations or weddings, parties for a good cause, or a simple gathering of friends and family. As you gain more clients and your business grows, you can invest in a structure in a good location and start catering to corporate events. An ideal event venue is accessible to guests, offers ample parking space and fast internet connection, among others. You will need to find out the permit and zoning requirements in your chosen location before launching your business. It's also a good idea to scope out the market to see what the competition has to offer, and promote your venue to attract more clients.
7. Dumpster Rental
Trash may not be the most glamorous line of work, but the US dumpster industry has expanded by more than 40% in the past decade and is poised for more growth in the years ahead. The smart entrepreneur knows to always choose opportunity and profit over glamor, and now is a great time to start your own dumpster rental business and get in on the action.
Getting started will require a significant investment, as dumpsters and the required truck won't come cheap. Just be sure to get all the necessary licenses and permits and make sure the waste ends up in the right place, whether that's the landfill, the recycling facility, or the processing plant. Once you've found a few great locations for your dumpsters, you'll soon start seeing a sweet stream of mostly passive income — and be well on your way to success.
8. Equipment Rental
With the recent approval of the $1 trillion infrastructure bill, the number of US construction projects is set to rapidly increase in the coming years. That's why the US equipment rental industry is poised for steady growth, because most of those rentals will involve new construction, building developments, and related work. If you're interested in starting your own equipment rental business, your first step is to decide what type of equipment you plan to rent out.
You could go big and offer backhoes, cranes and other major machinery, or a bit smaller with jackhammers, dumpsters, wheelbarrows and other tools and equipment. Or you could go in a totally different direction and rent out party equipment, such as tables, chairs, trampolines, bouncy houses and karaoke machines. That's another potentially lucrative route, as more and more people are planning celebrations as the pandemic recedes.
After that you'll just need to make sure to acquire all the relevant licenses and permits and put together a strong marketing campaign to ensure you and your products stand out in a competitive marketplace. Once you get those first few clients, you'll be able to start building a reputation.
9. Boat Rental
Who doesn't love a day out on the water? There are so many things to do from skiing and tubing to cruising, socializing, swimming and just taking in the sun. That's why boat rentals are a $5 billion US industry expected to see smooth sailing and steady growth in the years ahead. If you like spending time outdoors, you could start your own boat rental business and help people enjoy their time off while making a good living.
There are several possible constraints. For one, you will need to live near a sizable body of water, and find an available access point or marina to base your operations. Second, you'll likely need to accept the seasonal nature of this line of work, which in most areas of the US will only bring in revenue for 6-7 months of the year. Finally, getting started will require a significant investment, as appealing, rentable speed boats and other watercraft do not come cheap.
But if you're OK with all this, and able to acquire the necessary permits and insurance, once you start putting boaters on the water you'll be cruising straight toward success.
10. Kayak Rental
As more people explore the outdoors in a post-pandemic world, investing in a kayak business makes sense. It can be a great way to make money while you're getting some exercise and enjoying the great outdoors. Sales of kayaks are seen to grow steadily through 2026 while the accessories market is projected to expand to nearly $300 million by 2027. So, why not start setting up a kayak rental business now?
Aside from offering kayaks for lease, a kayak rental business should also carry accessories like paddles, apparel and helmets, storage bags, seats, life jackets, and safety gear. Selecting the location of your shop is important. It will have to be near the coast, a river or a lake. There should be high foot traffic. You'll need a substantial investment to set up your shop and stock up on the kayaks and accessories. Finally, it's a good idea to promote your business and let people know about your offerings.
11. Bike Rental
As more workers return to commuting between their homes and offices, demand for bike rental for last mile connections will likely increase. If you're thinking of starting your own business, a bike rental shop might be a great option. The US bike rental industry, which is valued at nearly $800 million, is projected to grow in the next five years amid a boom in the bike sharing sector. More commuters now prefer to ride bikes because these are good for the environment. Anxiety over catching the coronavirus in public transportation systems has also fueled demand for bikes.
There are a few things you need to consider before starting a bike rental business. Is there a market for bike rental in your area? What kind of bikes should you offer? How many bikes should you have at any given time? You will find the answers to these questions as you research the market. It is also important to comply with all the legal and regulatory requirements and to come up with a good marketing plan. An option is to place bike docks near subway or bus stations.
12. Exotic Car Rental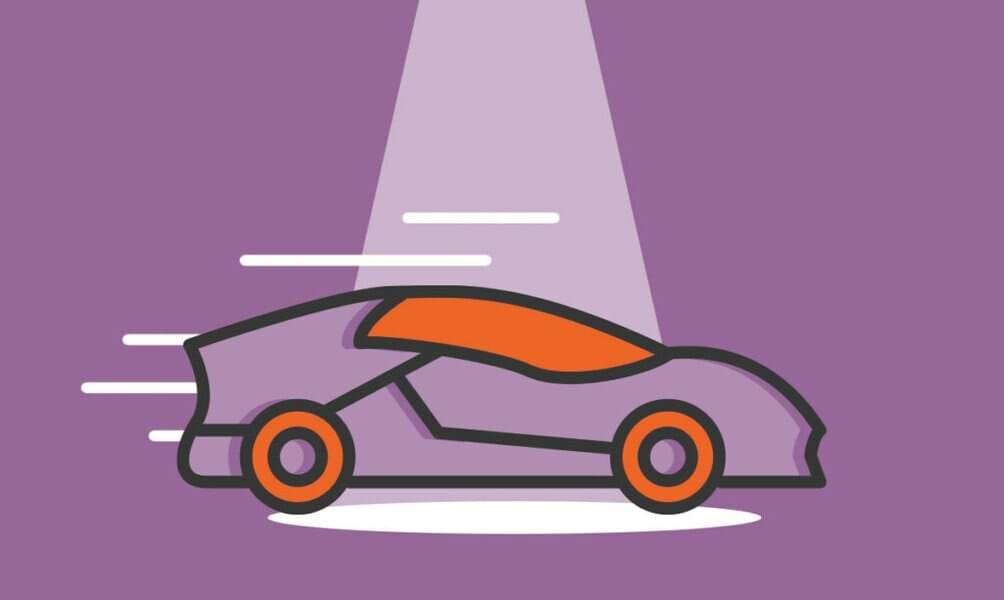 Have you ever wanted to drive a Lamborghini? So have countless other people, which is why the luxury or exotic car rental industry is seeing strong growth and expected to expand 60% by 2028. You could start your own exotic car rental business, give customers the drive of their dreams and ride this growth wave to considerable success.
Luxury cars don't come cheap, so you will need to make a significant investment to get started. Even with a conservative estimate of $100,000 per vehicle, if you plan to start with five cars we're talking half a million dollars to get your business going. You'll also need the proper licensing as well as insurance. But once all that's done, you'll just need to market your services to the young and wealthy. From there, the business will basically sell itself — and you could soon be going national.
13. Scooter Rental
With gas prices going up, more Americans might find it more practical to use scooters for their daily commute. Scooters cost less than cars and have greater mileage per gallon. Over the past decade, a third of a billion trips were taken on shared bikes and scooters across the US. This is expected to increase further in the next few years. Considering this, a scooter rental business would be a great option.
But first, it's important to understand that scooters are used primarily as a transport option for short distances. Setting up this kind of business will need a huge upfront investment because you might have to purchase some scooters, unless you can just lease them. Make sure you have all the necessary permits and insurance in place before opening. Once you have everything you need, it's a good idea to work on advertising your business. You can use social media, print ads, or word-of-mouth to get the word out about your new venture.
14. Short-Term Rental
With the rebound in travel and renewed demand for short-term rentals, many people have the idea of renting out their houses on Airbnb or VRBO to earn some extra cash. You, too, can start your own short-term rental business if you have a spare room or apartment. It can be a lucrative and scalable business model. There were more than a million short-term rental listings in the US in 2020. The number is expected to increase by at least 20% in 2022 as demand surges.
Before you get started, you will need to figure out what type of accommodations your guests need and pick a niche. For example, if you want to open a bed and breakfast-style accommodation, then your focus would be on value, comfort, location and customer service. On the other hand, if you want to rent out apartments, then you focus more on affordability. Whether you rent out a room or an apartment, it is important that you register your business and comply with your state's rental laws.
15. RV Rental
RVing, or traveling in a recreational vehicle, is a popular way of exploring the US with family and friends. It's showing no signs of slowing as more than 70 million Americans are expected to go on road trips in an RV they rent, own, or borrow, according to the RV Industry Association. If you're looking to tap into this lucrative market, then consider and start an RV rental business.
You can either invest in a fleet of RVs, which require a hefty investment, or you can just list your RV on online marketplace Outdoorsy. Before setting your rates, it's a good idea to scope out the market and find out how much the others are charging. You'll have to factor in insurance and other costs in order to make a profit. Finally, it's important to keep your RVs well-maintained and clean to attract customers, most of whom prefer to rent out new units. With these in place, your RV rental business will be up and running in no time.
16. Slingshot Rental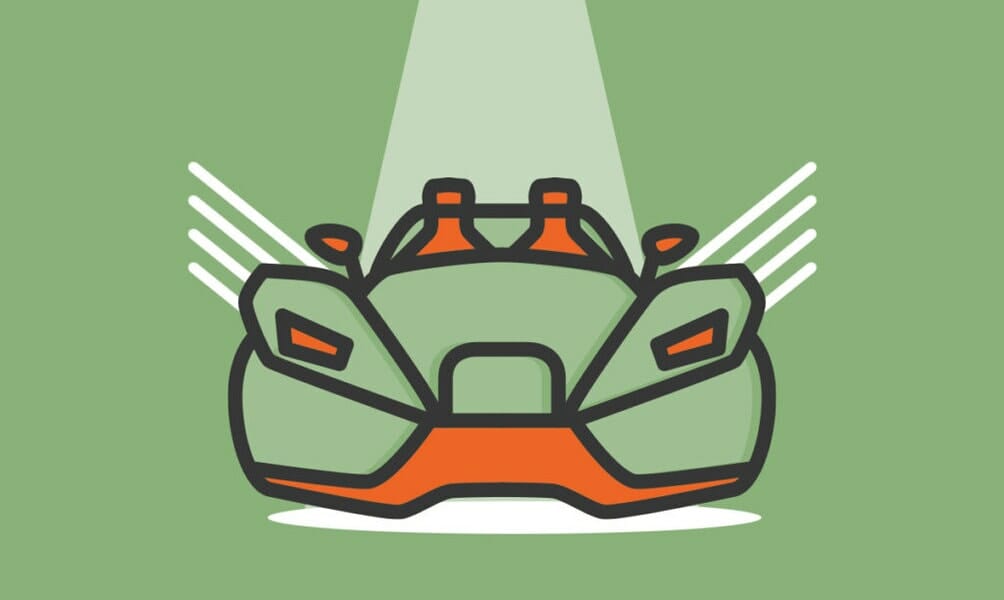 You might think slingshots are just fun to drive, but did you know that you can also earn from renting these out? These head-turning three-wheelers are gaining popularity, especially among the younger demographic. A major slingshot rental company in the US projected its revenues to increase four times to $400,000 in 2021. Slingshot maker Polaris, for its part, said sales of the three-wheeler more than doubled at the start of 2021.
If you're considering starting a slingshot rental business, you will need to prepare a sizable investment to purchase the units. You'll also need to comply with regulatory requirements. These three-wheelers are considered motorcycles in some states and vehicles in others. This would affect the amount of insurance that you'll have to pay and the kind of licenses and permits required for you to start operations. Once you address these issues, you should be able to take advantage of this unique opportunity.
17. Wedding Rental
Starting a wedding rental business can be highly profitable. Plus, it will give you the opportunity to help couples achieve their dream wedding despite a small budget. Nearly two million weddings were held in 2021 and the number could increase to almost 2.5 million in 2022, research company The Wedding Report says. The increase is also reflected in the positive performance of the US wedding services industry, which is predicted to bounce back from the pandemic slump and grow at least 2% to nearly $58 billion in 2022.
Before you get started with your wedding rental business, it's important to understand the market. You can start small from your home by renting out accessories like bridal earrings, wedding veils, hand gloves, tiara, and more. As your business grows, you can move to wedding gowns and suits. If you have the capital, you can rent a space or a garden and develop this into a wedding venue for rent. There are numerous possibilities and it's up to you to grab the opportunity. Good luck!
18. Coworking Space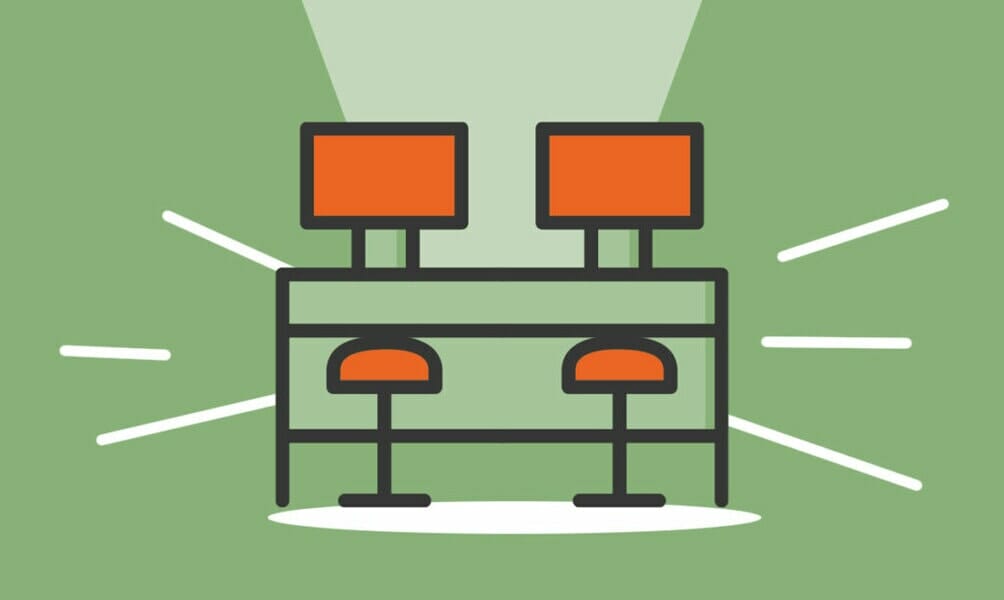 The concept of coworking spaces has transformed the rental business landscape. These spaces offer flexible and collaborative work environments for freelancers, entrepreneurs, and small businesses. Coworking spaces provide a cost-effective solution with fully equipped workspaces, amenities, and services included in a convenient monthly package.
Additionally, coworking spaces foster vibrant communities and networking opportunities. Professionals from diverse backgrounds share the same workspace, creating an environment conducive to collaboration and knowledge exchange. The flexibility of lease agreements, such as month-to-month or daily rental options, allows professionals to scale their operations as needed.
Coworking spaces can generate additional revenue by offering value-added services and organizing events, workshops, and networking sessions for their members.
Overall, coworking spaces have become a sought-after solution, offering a productive and community-oriented workspace for professionals.
18 Rental Business Ideas
Car Rental
Rental Property
Jet Ski Rental
Event Rental
Party Rental
Venue Rental
Dumpster Rental
Equipment Rental
Boat Rental
Kayak Rental
Bike Rental
Exotic Car Rental
Scooter Rental
Short-Term Rental
RV Rental
Slingshot Rental
Wedding Rental
Coworking Space
Subscribe to Our Newsletter
Join our exclusive community! Subscribe to our newsletter
and gain insider access to cutting-edge business insights and trends.
Thank you for subscribing! We can't wait to share our latest news and updates with you. Get ready for exciting content in your inbox.