Back to Business Ideas Categories
20 Best Business Ideas in Illinois
Written by: Esther Strauss
Esther is a business strategist with over 20 years of experience as an entrepreneur, executive, educator, and management advisor.
Edited by: David Lepeska
David has been writing and learning about business, finance and globalization for a quarter-century, starting with a small New York consulting firm in the 1990s.
Updated on September 5, 2023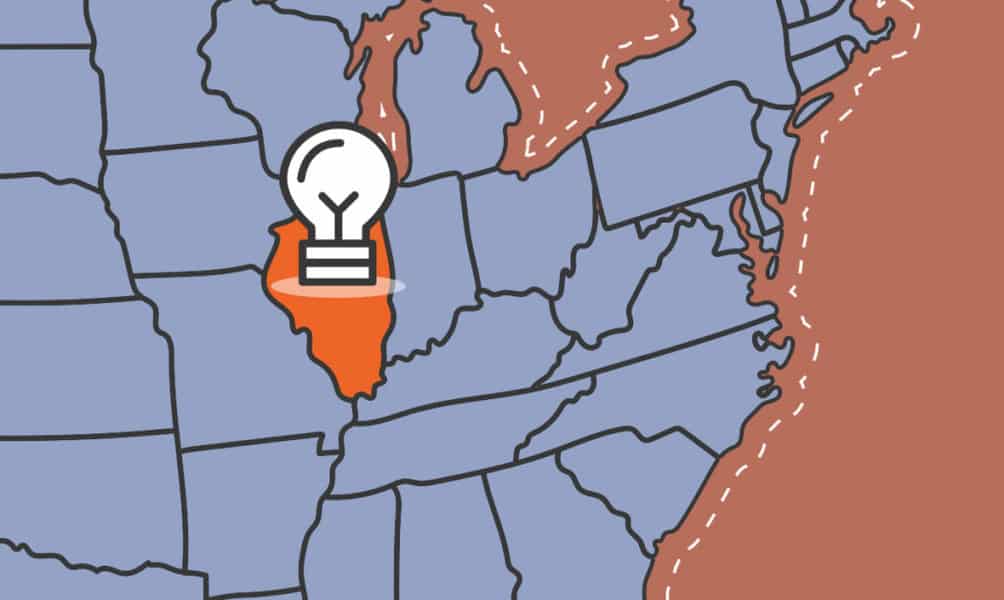 20 Best Business Ideas in Illinois
Manufacturing
Real Estate
Insurance
Graphic Design
Wholesale
Health Care
Tour Guide
Hotel
Kayak Rental
Event Planning
Catering
Craft Shop
Food Truck
Social Media Management
Hair Salon
Security Company
Taxi
Shirt Printing
Waste Management
Fashion Line
Illinois has a highly diversified economy, with particularly strong agribusiness and advanced manufacturing sectors. The state hosts many Fortune 500 companies and its biggest city, Chicago, is the US' third largest metro, with more than 3 million people.
Illinois is home to more than a million small businesses, so if you're looking to start your own business you're far from alone. But there's room for more, like an event planning or catering business, or a taxi or security business. Find out about other great Illinois business ideas below.
1. Manufacturing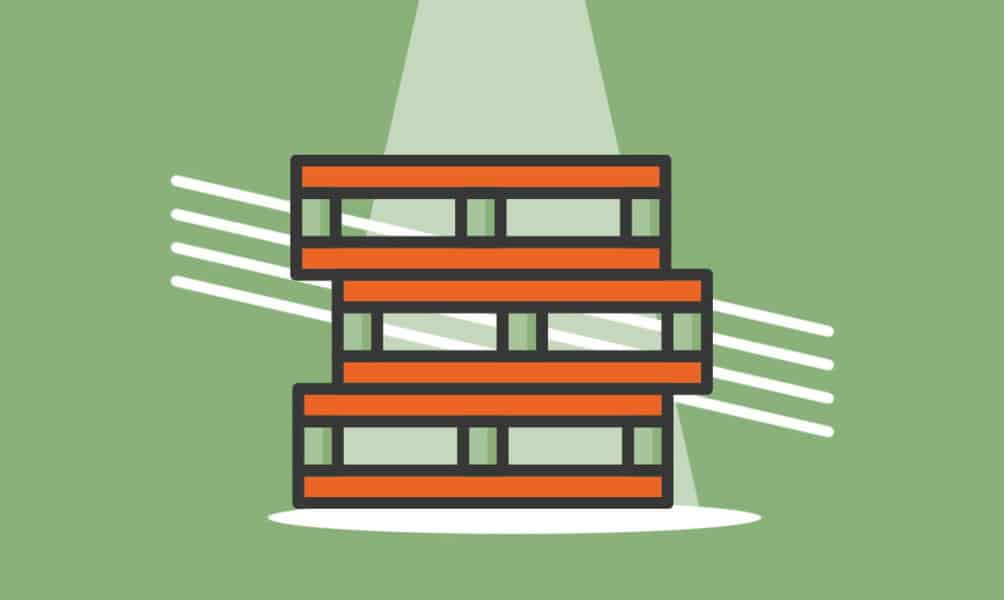 A great deal of manufacturing has moved overseas in recent decades, but US manufacturing is still an $8 billion industry that has seen steady growth in recent years. Manufacturing businesses can be extremely profitable, but they also require a lot of planning and hard work.
The first step is to decide what you're going to produce. Do some market research and see which products are selling well and where there may be a market gap. You should keep an eye out for products that are more affordable to manufacture or offer a significant markup and strong profits. Next, you'll need to rent or purchase a manufacturing facility, preferably in an out-of-the-way location to keep costs low. Once you start making your products, you'll need to have them tested and certified and acquire all the necessary licenses and permits.
Finally, you'll be ready to launch a marketing campaign that, with a bit of luck, should start bringing in orders and put you back in the black.
2. Real Estate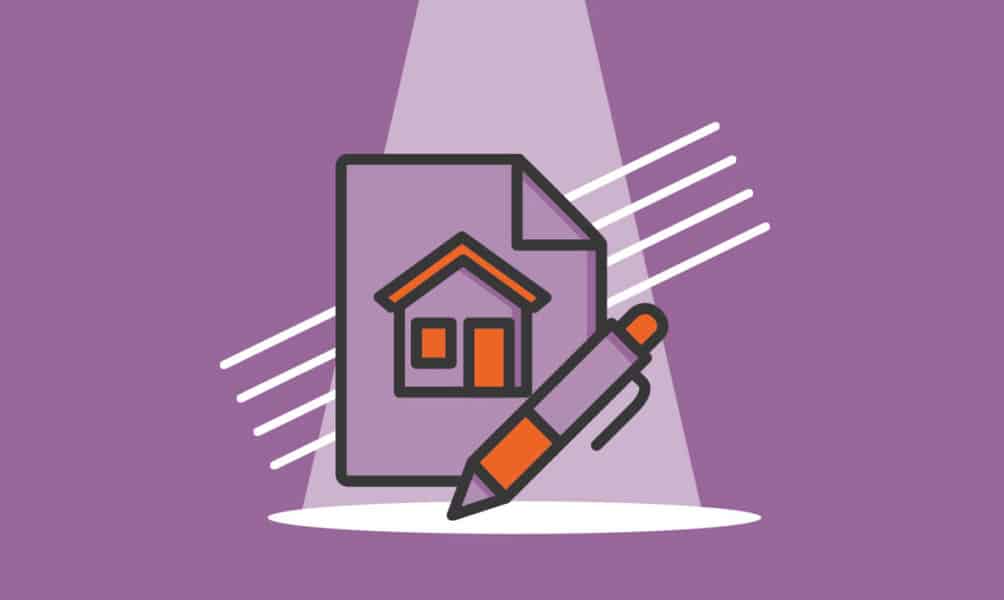 The US real estate market has been booming in recent years, and is now worth nearly $400 billion and expected to see further growth in the years ahead. As an entrepreneur, you're probably always on the look-out for new opportunities. Right now, with sales totals and home prices at record highs, real estate ranks among the largest and most promising markets. And best of all, you'll be helping families settle down and build homes and communities.
Of course, starting a real estate business isn't as easy as getting out of bed. You'll need to educate yourself about the market and obtain a real estate agent's license. You'll need to familiarize yourself with all of the relevant online tools and information to keep you updated on market trends, and find a local broker to partner with. Finally, you'll need to set up a website and successfully market your home buying and selling abilities in order to stand out in a crowded marketplace.
All that done, you'll be ready to start building your real estate empire.
3. Insurance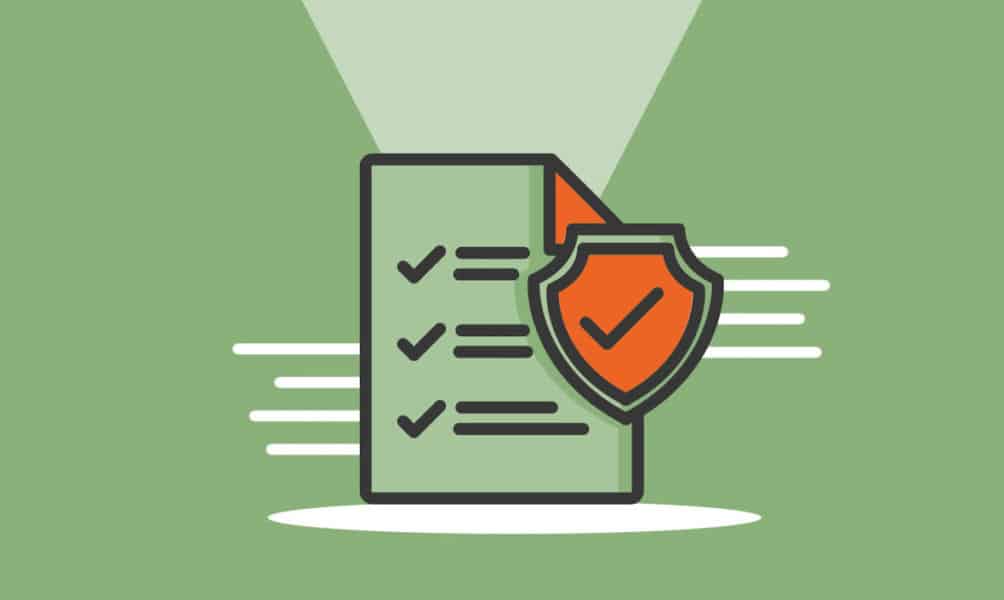 Starting an insurance business can be a great way to make a profit while helping others plan for the future and hedge against financial losses. The global insurance industry has been growing, with revenues estimated to reach more than $6 trillion in 2025. Analysts believe the industry is poised for a more rapid growth as the world recovers from the pandemic. This could be the right time for you to start your own insurance business.
You can start small by setting up an office affiliated with a major industry player. Before you launch your business, you need to know your products well and focus on a niche market. Will you be offering property, health or life policies, among others? You'll also need to consider the emerging technologies in coming up with business models. It would be helpful if you have actuary skills, some customer service experience and great networking skills.
4. Graphic Design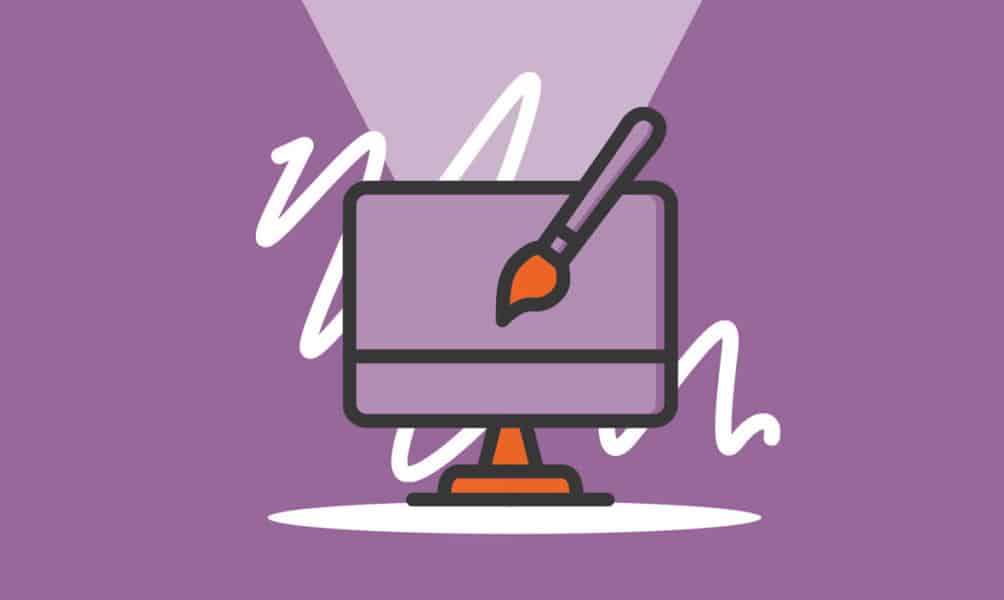 Strong graphic design is a crucial element of nearly every business's branding and marketing strategy, which is why it's always in great demand. After years of steady growth, the US graphic design industry is worth nearly $14 billion and offers real opportunity for the bold entrepreneur. You could start your own graphic design business from home and work with clients around the world, generating good money and turning your creative passion into a successful career.
You will, however, need to have a strong creative streak and some skill and experience with graphic design software and tools. If you don't have a related degree, you could brush up on your graphic design skills by taking courses at an online platform like Udemy. Next, it's a good idea to research the market, see what sort of graphic design is trending lately, and keep an eye out for a market gap that might fit your skillset.
Understanding and clarifying what you will offer, which businesses you are targeting and how you'll stand out from the competition will be crucial elements to your success.
5. Wholesale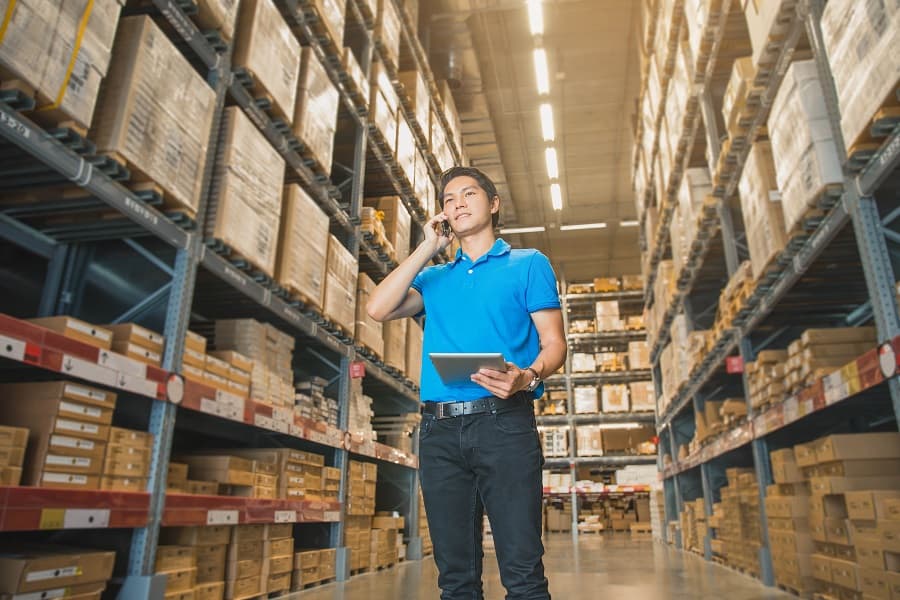 Wholesale is all about the advantages of scale: prices are lower than retail because the purchases are in bulk, vast amounts of tomatoes, cement mix, shoes, or whatever it may be. If you're good at scaling up and making sales, you might want to consider starting a wholesale business, because the industry is expected to continue its steady growth in the years ahead.
Getting started will require a significant investment, because all of that inventory is not going to suddenly appear out of nowhere, and you'll need a place to keep it. Fortunately, unlike retail, a wholesale business doesn't have to worry about finding an area with heavy traffic. Instead, the main concern is space. Once you've got your goods and a warehouse, you'll need to obtain all the necessary licenses, then start reaching out to local businesses that might be interested in your goods.
Keep in mind that this is a big and growing industry, which means you're going to face stiff competition from established firms and other new entrants. You'll likely need to work hard, and smart, to succeed.
6. Health Care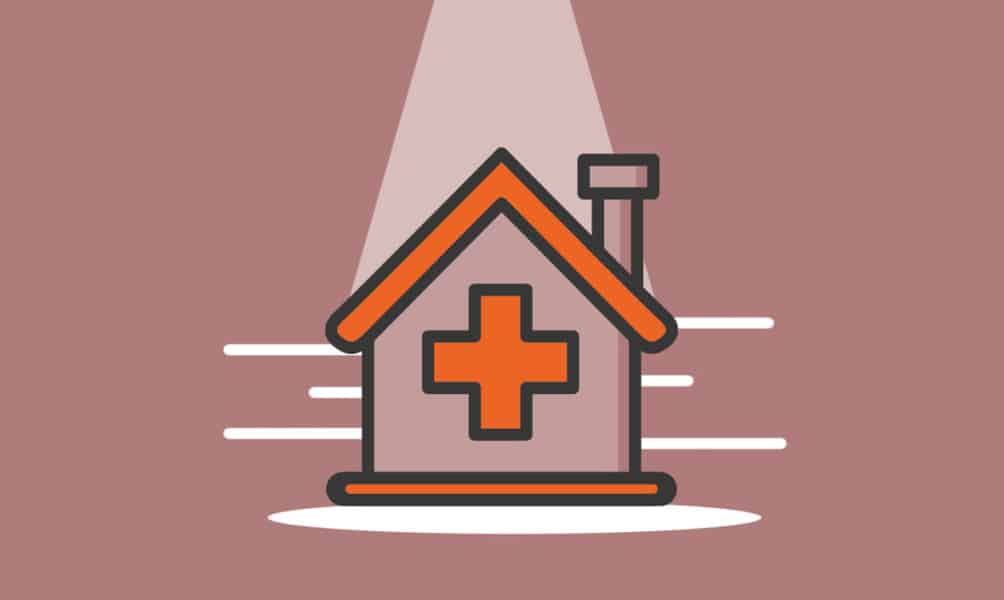 Thinking of setting up a health care business? You're on the right track. Demand for health care services is on the rise mainly due to an aging population in the US. By 2030, the number of American adults age 65 and older is forecast to exceed 60 million. This means increased health care spending. Which segments are booming, you might ask. Profits are growing fastest in medtech and health care information technology (IT).
So what are you waiting for? Now's the time to start a health care business. Take the first step by finding a niche that you can focus on. Make sure you have the necessary permits and licenses, whether you're thinking of starting a medical practice, home health care company, or something else entirely. You'll also need to decide on a value proposition that will set you apart from the competition and make it easier for you to promote your business.
7. Tour Guide
Do you know exactly what makes a great city tour, or package tour? Then starting your own tour business might be the right move. It's a lot of work, but it can be very rewarding. The US tour industry is bouncing back big-time after the pandemic, with revenue set to increase more than $8 billion in 2022.
Tour operators are primarily responsible for arranging tour packages for tourists and travel agencies. Demand is rising for tour packages in the countryside, national parks and the outdoors. Before you can start operating, you should pick a niche, choose your target demographics, and understand the competition. You should also familiarize yourself with the laws and regulations that tour operators, travel agencies and other tourism-related businesses must follow.
8. Hotel
The hotel and lodgings market took a massive hit during the pandemic, but now as our economies are opening up and people are moving around again, it's coming back strong! The industry is expecting double-digit growth in 2022 and beyond, so if you're interested in hospitality and helping people enjoy their time away from home, now is the perfect time to ride this wave.
Opening a hotel can be a very rewarding experience, but it will require hard work and a considerable investment. The most crucial element, of course, will be the hotel itself. Assuming you do not plan to build a new hotel yourself, which would likely cost millions of dollars, you'll need to either buy an established hotel or find a building that can be purchased and converted into a hotel relatively easily. Once that's done, you'll want to launch a strong marketing campaign to attract your first guests.
As long as you provide excellent service and a great stay, you'll be on the path to success.
9. Kayak Rental
As more people get back outdoors, a kayak business makes sense. It can be a great way to make money while helping people get exercise and enjoy nature. Sales of kayaks and accessories are set to grow steadily for the next few years, so why not start up a kayak rental business?
Aside from offering kayaks for rent, you could also carry paddles, apparel and helmets, storage bags, seats, life jackets, and safety gear. Selecting the location of your shop is crucial. It will have to be near water, of course, and with steady foot traffic. You'll need a substantial investment to set up your shop and stock up on the kayaks and accessories. Finally, it's a good idea to promote your business and let people know about your offerings.
10. Event Planning
The biggest events — weddings, reunions, graduation parties — are moments that people never forget. You can help create powerful memories for countless people with your own event planning business. As the pandemic recedes, the industry is growing fast and now worth $3 billion in the US alone, so the opportunity is real. If you enjoy organizing and planning, this could be the perfect venture for you — and now's a great time to do it.
More and more people are looking to plan long-delayed major events, from weddings to reunions to memorials and more. You can grab a piece of this growing market with a bit of training, confidence and organizational skills. Starting an event planning business requires little investment, and event planners often make 15-20 percent of the total cost. So just imagine how good you'll feel working from home while planning a $100,000 wedding reception!
11. Catering
Do you have great culinary skills? If so, now is a great time to start a catering business. The industry is seeing strong growth as the pandemic recedes and more people plan major events, like weddings and corporate affairs.
The crucial first step will be nailing down an initial menu. Do you favor traditional American dishes? Are you obsessed with Italian? Or maybe Mexican, Thai or Middle Eastern food is more your thing. Once you decide, fill out the menu with appetizer options, second courses, soups and salads, and a selection of entrees and desserts. And don't forget Americans' dietary issues — be sure to include low-fat, gluten-free, vegetarian and vegan options.
Next you'll want to nail down your product offerings. For example, some caterers today provide box lunches for in-office events. You should also consider embracing technology, as today's top event planners often use apps to book caterers. Lastly, it's crucial that you acquire all the necessary licenses and permits, as food businesses are strictly regulated.
Now you're ready to get in the kitchen and start making a lot of smiling faces, and a lot of money.
12. Craft Shop
Do you have a creative hobby? If it involves some sort of craft, you might want to consider turning your favorite at-home pastime into a business, and potentially a major revenue stream. With people stuck at home for months on end looking for something creative to do or something interesting to buy, the arts and crafts industry has exploded since the start of the pandemic. In 2020 alone, the revenue of the leading online arts and crafts marketplace Etsy more than doubled, to $1.72 billion. That means right now is a great time to start your own craft business, provided people with wonderful products and ride this wave to prosperity.
You'll be your own boss, working at home at times that are best for you. You'll be able to embrace and express your creativity, producing goods that could be sold around the world. But you will need to decide which products to focus on. This could be anything from crocheted blankets and clay jewelry to embroidered handkerchiefs and knit hats. Whatever you choose, be sure to research what's already out there and offer a unique twist on existing products. Building a strong brand will be key to the success of your craft business.
13. Food Truck
Who doesn't love food trucks and trailers? They seem to be everywhere these days, at parks and street fairs, music festivals, beaches, private parties and community events. Industry revenue in the US tripled in the years before the pandemic, and now food trucks are coming back strong as the pandemic recedes. Now's a great time to start your own food truck business and provide your community with delicious meals while grabbing a share of this growing market.
The first step, of course, will be settling on a menu. The possibilities are endless, from burritos to barbecue, from burgers to sausages, and from smoothies and milkshakes to pad thai and pizza. You could even go seasonal, and offer frozen desserts in summer and gourmet soups in winter, and be able to draw a crowd year-round. The next major hurdle will be acquiring the necessary licenses and permits, which are absolutely crucial for any food-related business.
Last but not least, you will need the food truck itself. It's sure to be a significant investment, but you might be able to find a reasonably priced used truck to keep costs low. With a little luck, soon enough you'll be up and running and making a nice return on that investment.
14. Social Media Management
Social media is among the world's fastest-growing industries, with its 20% annual expansion in the last five years expected to increase to stunning 25% annual growth through 2026. By then it will be nearly a trillion dollar industry, which means that now is a great time to get in on the action and ride this wave.
Starting a social media business can be as simple as starting a blog about the media industry on LinkedIn or as complex as creating a fully-fledged Instagram business with lots of people using your content and products. With any social media business, the marketing will be absolutely crucial. The primary goal will be to connect with your target audience on the relevant platform. This means that before you even get started, you should do some research and experimentation to decide which platform and its user profile best fits you and your interests. From there, you'll just need to find your niche to start building a respected brand.
15. Hair Salon
Hair is big business, worth more than $46 billion in the US alone. More importantly, it's set to grow nearly 40% by 2027, which means there's no shortage of opportunity for bold entrepreneurs. If you're good with hair and have a strong sense of style, you could start your own salon and help people look better and feel more confident while making a good living.
There will be challenges. Assuming you don't plan to be a mobile salon and make house calls, your first order of business will be to find a great space, preferably in a location with steady traffic. Next, you'll want to build it out in a way that suits your style and provides a comfortable place. Finally, you'll want to decide on your products and services — will you offer only styling, or also shampooing and dying? Maybe you'll want to offer added services like nails and head massages?
Once you've decided all that and gotten the required licenses, you'll just need to do some strong marketing across social media and in your area to get those first customers through the door.
16. Security Company
Everybody wants to feel secure, which is why the US security industry is worth $46 billion after more than a decade of steady growth. The market expansion is expected to continue in the years ahead, especially with people spending more time at home these days. You could get in on the action by starting your own security business and make a good living while giving people peace of mind.
You'll likely need a security license, for which you should apply to your state. You'll also need to know how to install and operate security systems, for which you could find affordable online courses to get you up to speed. Once you're confident in your skills, start advertising on platforms like Angie's List and you might be able to bring in a few clients, if your prices are right.
It's probably wise to focus on home security systems when starting out, and move on to bigger jobs as you gain experience. As long as you deliver quality service and reliable security, your business reputation should steadily improve.
17. Taxi
Considering all the ride-sharing apps out there, you might be surprised to know that old-school taxis are not only surviving, but doing quite well. The US taxi and limo market is worth more than $66 billion and expected to see steady growth in the coming years. If you don't mind driving and enjoy meeting strangers, starting a taxi business might be the right move for you.
Getting started will require some real effort and investment. You'll need to buy a reliable car, if you don't already have one, plus reliable insurance and all the necessary permits. In some cities the car hire license can be a major expense, for instance a New York City taxi medallion costs $80,000. In other places, like $300 in Cleveland, not so much.
Once you're all set up, it's a good idea to build a website so people can find you, and you might want to offer an app as well, as most car services nowadays offer on-demand ordering. Finally, get creative with your marketing to stand out in a competitive market, provide excellent service, and the good reviews and revenues should start pouring in.
18. Shirt Printing
Shirt printing is a lucrative industry that continues to grow in popularity especially among American youth. If you're looking for a good opportunity, look no further than a shirt printing business. The global custom T-shirt printing industry is set to grow steadily and approach $8 billion by 2028.
Anyone can start a shirt printing business. But in order to succeed and grow your business, it's important to be knowledgeable in silk screen printing and updated with the latest printing technology such as direct-to-garments, sublimation, and more. You may come up with packages that already include the shirts as well as the design and printing services for the convenience of your customers. Another way to do it is to come up with your own designs and sell shirts with these designs. With the right skills and resources, you can build a successful business.
19. Waste Management
You can make good money from garbage and, with the correct technologies and equipment, help preserve the environment at the same time. The global waste management market is set to reach more than $700 billion by 2030. More than half of the waste produced globally is in North America, especially the US, where many of the world's large waste management companies are based. If you want to cash in on trash, consider setting up a waste management business in your area.
First, choose a niche market. You could deal with municipal solid waste, industrial waste or hazardous waste. You'll need to adhere to zoning regulations, licensing requirements and insurance needs. It's also important to establish collection points, transfer stations, material recovery facilities, and other waste management facilities. If you're prepared for these challenges and have a clear plan of action, starting a waste management business can be a very profitable venture.
20. Fashion Line
You might think being a fashionista means just splurging on the latest clothes and accessories, but did you know that you could turn your passion into a thriving business? The global fast fashion market, which refers to clothing collections that move quickly to the stores from the catwalk, is expected to surpass $210 billion by 2030. Whether you're dreaming of launching your own line of clothes or engaging in a buy-and-sell business, there's a huge market waiting for you.
You can start small by just selling to family and friends. As your business grows, you might want to do digital marketing and even hold live selling sessions, the latest trend in online shopping. During live selling, you will not only get to model your clothes on an imaginary catwalk in your home, but you will also be making a lot of sales. Before you start, however, it is important that you scope out the market, prepare some initial capital, decide whether to put up a physical store or stay online, and comply with government regulations.