Back to Business Ideas Categories
21 Profitable Tech Business Ideas
Written by: Esther Strauss
Esther is a business strategist with over 20 years of experience as an entrepreneur, executive, educator, and management advisor.
Edited by: David Lepeska
David has been writing and learning about business, finance and globalization for a quarter-century, starting with a small New York consulting firm in the 1990s.
Updated on October 2, 2023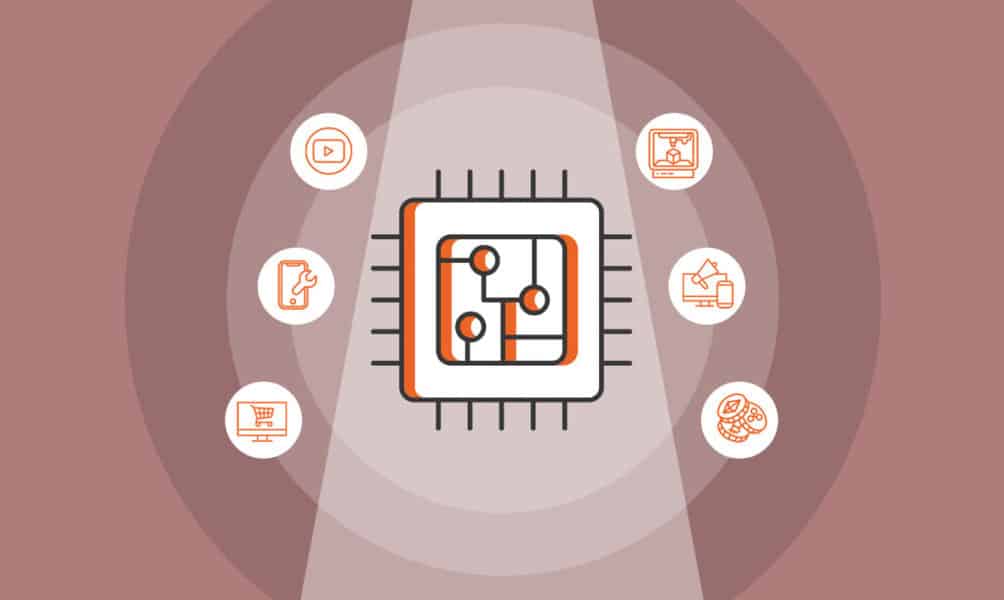 21 Profitable Tech Business Ideas
Cell Phone Repair
Crypto Mining
App Development
Ecommerce Business
Digital Marketing Agency
Social Media Management
IT Consulting
Internet Service Provider
Web Hosting Service
3D Printing
Computer Repair
YouTube Channel
Web Design
SEO Consulting
Cyber Security Company
Drone Business
Podcast
Live Scan Fingerprinting
Money Transfer Business
EV Charging Stations
IT Support
Can you tell the difference between Windows and Ubuntu? If you're a self-professed technology geek with a business acumen, starting a tech business would be right up your alley.
You can open a cell phone repair shop, develop an app and post it on the play or app store, or start a YouTube channel that you can monetize. You can also try retailing and selling webcams and other technology products. We've come up with a list of tech business ideas that you can explore. See if something appeals to you.
1. Cell Phone Repair
At least one smartphone screen breaks every second in the US, a cell phone repair company says. Not all Americans, however, can afford to toss their damaged smartphones, and buy a new one or upgrade. That's why the cell phone repair industry has continued to thrive, earning around $4 billion a year. If you are skilled at fixing cell phones, this may be your chance to set up your own business.
Before you promote your services, it's important that you decide what you're going to offer. Will you be doing screen repair and replacement, battery replacement, or software-related repairs? Do you plan to set up a shop, or just work from home and promote your business online? You will find the answers to your questions as you research and assess the market. What's important is that you are able to offer reliable and value-added services so you can quickly build up a loyal customer base.
2. Crypto Mining
Are you looking to start your own cryptocurrency mining business? You're not alone. The number of cryptominers is increasing rapidly due to the massive demand for bitcoin and other digital currencies. Across the globe, the crypto mining market is predicted to surpass $5 billion by 2028. Crypto mining refers to the verification and currency creation process. It is legal in the US, but you may still need to look at local regulations.
Starting a crypto mining business is challenging, but not impossible. You will need high-powered computers, mining software, and an eWallet or an encrypted online bank account. Take note that only verified cryptominers can mine. To become one, you have to join a mining pool online and learn the extremely complex process of crypto mining. Aside from the mining software, which you can download, make sure you also have the right software to protect yourself from illegal attacks. It takes money and time to build a crypto mining business, but once you're up and running, you'll be making money real fast.
3. App Development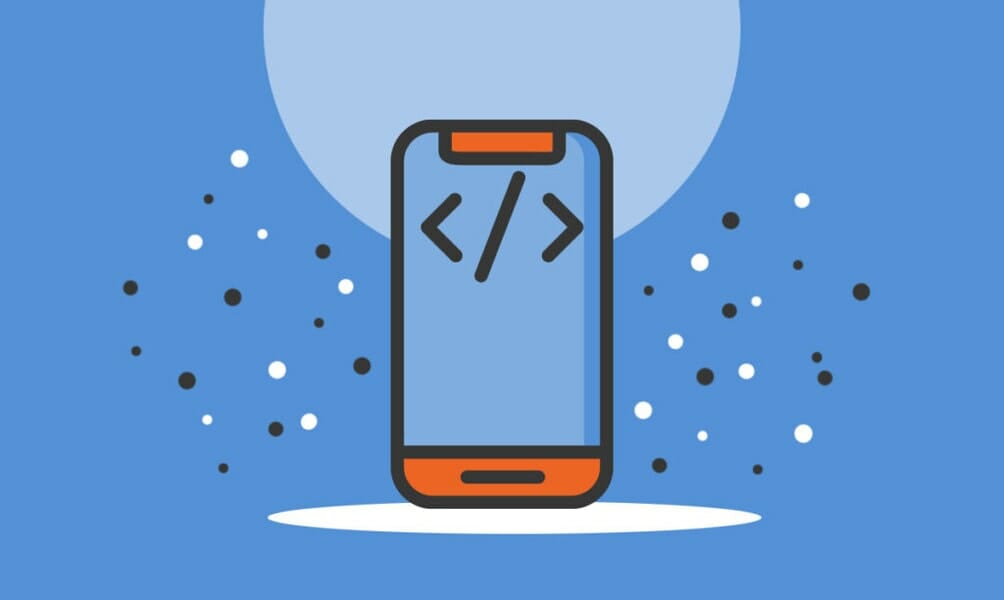 Did you ever think about how often you use mobile apps? Probably many times a day, which is why apps are among the world's fastest growing industries. The global app market is worth more than $465 billion and expected to expand nearly 40% by 2026. If you have some tech skills, you could start your own app business and ride that growth to great success.
Getting there, however, will not be as easy as unlocking your phone. First, you'll need a great idea for your first app. If you've already got that, you'll need to do the build out and coding, then have the app vetted and approved by major app outlets, like Apple and Google. And that's when the real work begins — convincing smartphone owners that your app is more appealing and valuable than the millions of other apps competing for their attention.
You might think that's the easy part, but many entrepreneurs make that same mistake. Even the most brilliant apps need a well-executed marketing strategy to take off. Any fool can make an app. The hard part is getting people to use it.
4. Ecommerce Business
Do you have a great business idea, but don't know where to start? These days, the best way to get started is often by turning to the internet, where a wide variety of ecommerce businesses have found great success in recent years. Of course you know about Amazon, but there are also millions of smaller businesses that make up what is now a $4 trillion global industry.
With countless people stuck at home, ecommerce revenues increased by more than a quarter in 2020, and they's still growing, so opportunity in this market remains strong. You will need an appealing, in-demand product, a simple, easy-to-use website, and a sharp marketing plan, but if you're willing to invest a good chunk of your time and money your new ecommerce business will have a great shot at success. Somebody's got to be the next Jeff Bezos, right?
5. Digital Marketing Agency
With many people staying at home and working remotely because of the pandemic, companies have also gone online and undertaken digital marketing initiatives to keep their target markets engaged. Global digital marketing is booming right now, and expected to more than double to $786 billion by 2026.
If you're looking to start your own digital marketing business, you're in luck. There has never been a better time to do it. Just catch up on the latest industry trends and know the steps in setting up a business. Keep in mind that since this is a relatively new industry, there are no concrete guidelines for success, but some insights into how other companies grew their own businesses can be helpful. Read and learn everything you can about the business before uploading your first social media post or your first digital ad. Once you've done that, you should be able to get the hang of digital marketing!
6. Social Media Management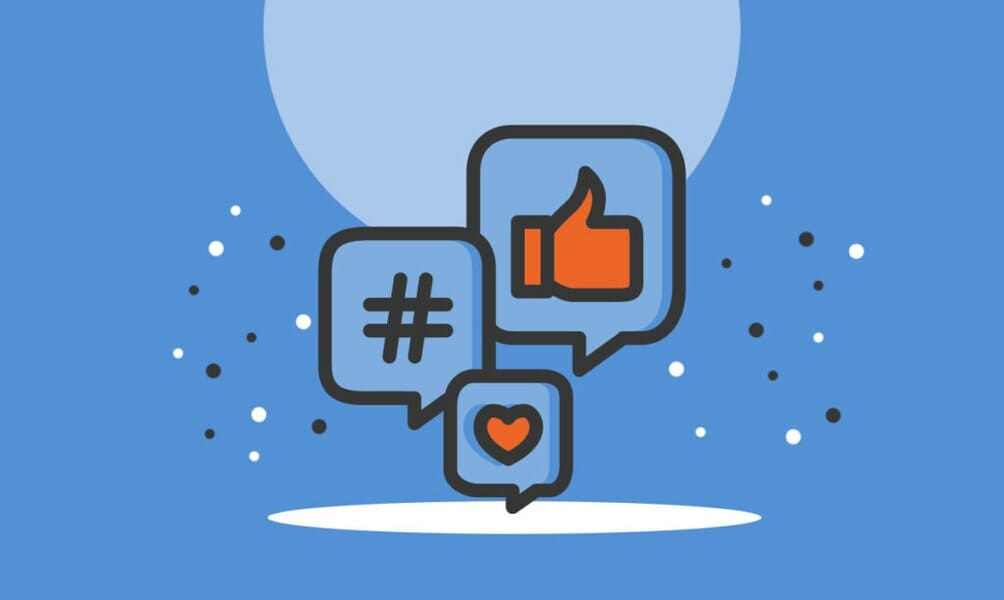 Social media is among the world's fastest-growing industries, with its 20% annual expansion in the last five years expected to increase to stunning 25% annual growth through 2026. By then it will be nearly a trillion dollar industry, which means that now is a great time to get in on the action and ride this wave.
Starting a social media business can be as simple as starting a blog about the media industry on LinkedIn or as complex as creating a fully-fledged Instagram business with lots of people using your content and products. With any social media business, the marketing will be absolutely crucial. The primary goal will be to connect with your target audience on the relevant platform. This means that before you even get started, you should do some research and experimentation to decide which platform and its user profile best fits you and your interests. From there, you'll just need to find your niche to start building a respected brand.
7. IT Consulting
As our world becomes increasingly digital, it's no surprise that more and more businesses need guidance and insight on how to adapt and take advantage of this new technological landscape. This helps explain why IT consulting in the United States has been growing fast and is already worth more than half a trillion dollars. The industry is expected to expand further in the years ahead, which means now is a fantastic time to start your own IT consulting firm and get in on the action.
The crucial element is expertise. If you have a computer science, IT or engineering degree and have spent a few years doing related work at a respectable consulting or tech firm, you have the resume needed to become an IT consultant. You'll need to build a strong website and register your business, but you could soon be offering your tech insights to top businesses. Provide quality consulting for the first few clients, and you'll be well on your way to building a reputation, getting some referrals and being a successful entrepreneur.
8. Internet Service Provider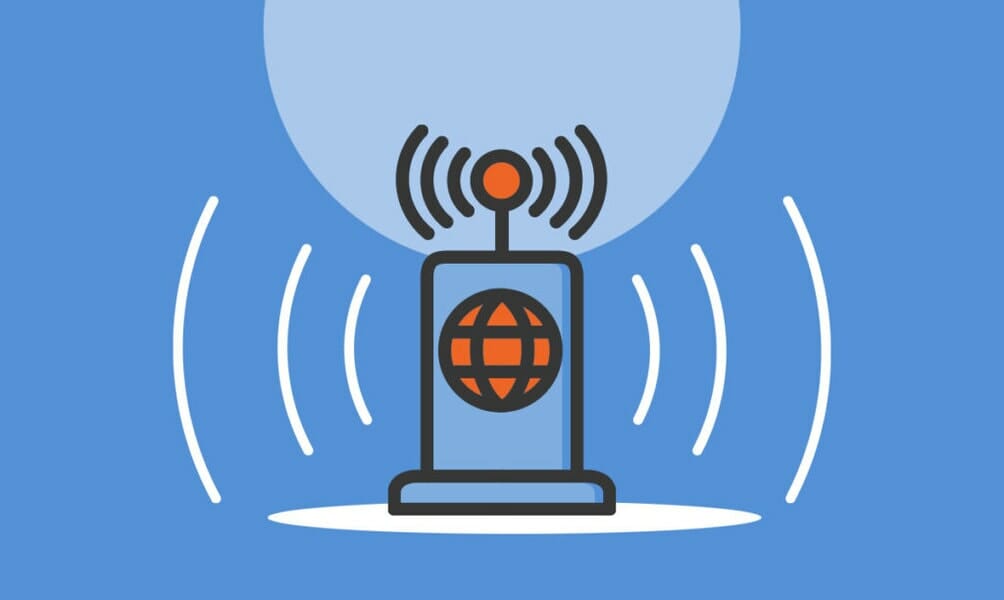 With the world's digital transformation, the internet has become an essential service. Globally, internet service providers earned about $450 billion in 2020. The market is still growing and there are plenty of opportunities even for new players like you, so you might want to start setting up an internet service provider business now.
Whether you are looking to start small or compete with the giants, you will need to install servers, cable lines and other equipment. It's a good idea to do research and find answers to frequently asked questions like, how much investment do you need, how will you raise funds, what are the legal and technical issues, and how to find customers.
Some people do not think that the internet is something they can make money from because it is too easy for people to switch between networks. But if you know how to position your products and services correctly, then it will be much easier for people to stick with you.
9. Web Hosting Service
Are you looking to start your own web hosting business? If so, you're in luck!
Nearly every business in the world needs its own website these days, which is driving sharply increased demand. In fact, the global web hosting industry is expected to triple by 2028, reaching $267 billion in revenue. This is one of the world's fastest-growing markets, and you could get it now and ride this growth wave to serious success.
First you'll probably want to brush up on your know-how, and there are lots of free and affordable online courses out there to give you a good grasp. Next you'll likely want to hire a technician or two to do the heavy lifting of web hosting and website services. Finally, before you start marketing your services, you'll want to make sure you've got all the required licenses and certifications.
Now you're ready to start hosting websites and providing a crucial service to countless businesses.
10. 3D Printing
So you've decided to start a 3D printing business. That's great! A strong demand for three-dimensional customized products is driving the rapid growth of the global 3D printing market, which was estimated at $16 billion in 2021. The market is expected to grow 24% per year through 2028 due to increased demand for prototypes, models and artistic designs in various industries like aerospace, automotive, health care and more.
You will need to understand first the regulations and legal issues affecting the industry. For example, the use of 3D printers is not regulated but the medical products that are produced through 3D printing are regulated by the FDA. A license is also needed for 3D printers that are used to make weapons. If a design used to create a 3D model is covered by intellectual property rights, printing the model would infringe those rights. You'll also need to make a hefty investment upfront to get your business up and running, but the benefits could be immense.
11. Computer Repair
Businesses stand to lose customers and important data whenever their computer systems are down. Properly maintaining computers through regular cleaning, hard drive updates, and virus prevention can prevent breakdowns and extend a computer's shelf life to up to eight years, computer security firm Norton says.
That's why demand is high for computer maintenance and repair services. The US computer and electronics repair industry is valued at $19 billion. If you're knowledgeable about computers and have troubleshooting skills, consider starting a computer repair business.
This type of business can be run from home, with minimal startup and overhead costs. But you'll still need to register your business and comply with applicable regulations. Obtaining certifications on top of a bachelor or associate degree will increase your value and attract more clients so it's wise to apply for these. Computer repair technicians mostly study computer science, IT, or computer information systems. It's also important to be abreast of the latest trends. With your impressive skills, you'll be making big profits in no time.
12. YouTube Channel
So you want to start a YouTube business? Great idea! The opportunities for online businesses are endless these days, and video platforms like YouTube are one of the best places to start. YouTube's ad revenue increased a stunning 25 percent in 2021, which means now is a great time to get in on the action.
There's no doubt that YouTube is a powerful business tool. But it can be a little tricky to know the best way to start a YouTube business. If you have some expertise or skill that is in great demand, you'll want to create a series of videos and start your own YouTube channel. From there, you'll need to generate visitors, and a great way to do that is to post about your videos and expertise across all social media, and tell your family and friends.
As you keep delivering quality content, you should be able to start generate subscriptions, and that's when the ad dollars start rolling in.
13. Web Design
Do you know of any legit business that doesn't have a website? That's right — in today's digital world, businesses need to have a decent website if they expect to be taken seriously. That's why web design is a $40 billion industry that's seeing steady growth as the number of new US businesses hits record highs. All those new companies will need websites, which means right now is a great time to start your own web design business and design a bright future.
First, if you're not already an established graphic designer, you will need a bit of training. But there are many helpful options out there, including online educational platforms that offer subscriptions that allow you to take as many classes as you want. Alternatively, many universities offer affordable website design certification courses. Once that's sorted, the next crucial step will be building your own website, which has to be fantastic or nobody will trust your skills.
With some quality social media marketing, you should be able to rope in a client or two. Impress them and you'll be on the road to design success.
14. SEO Consulting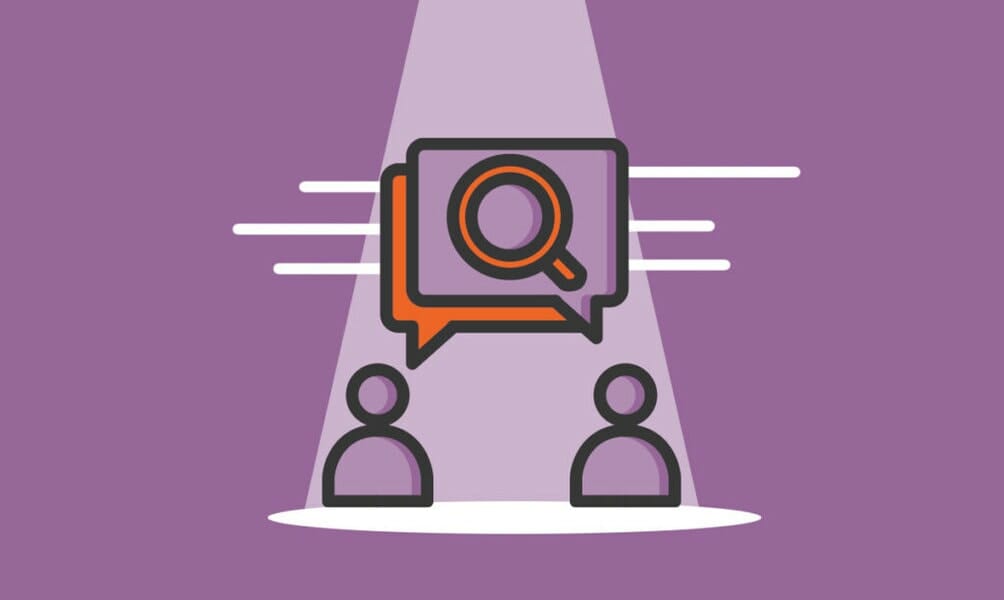 If you know what needs to be done for a website to gain more traffic, it's time for you to start your own SEO consulting business. SEO, or search engine optimization, is a booming field and more people are getting into it. There's still a huge need for professionals with the right skills and knowledge. SEO and internet marketing consultants in the US earned around $55 billion in 2022. As more businesses seek assistance in establishing or expanding their online presence, the SEO consulting market is expected to grow at least 5% per year through 2027.
Before you jump into it, though, you need to be aware of what the market looks like and what other SEO professionals are doing. Among the services that an SEO consultant normally does is web marketing, keyword strategy, web analytics, content strategy planning, and link building. You can start showing prospective clients what you can do by promoting your own website. With a creative digital marketing strategy, you should be able to get your business up and running.
15. Cyber Security Company
Ensuring cyber security is one of the biggest challenges to digital transformation. That's demand for cyber security skills has been on the rise. The US cyber security market is predicted to earn close to $60 billion in 2022. Globally, the market is worth more than $150 billion and projected to grow a whopping 125% by 2026.
If you have white hat hacking skills, then starting a cyber security company might be the perfect career path for you. White hats, or ethical hackers, thwart cyber attacks in real time. Besides ethical hacking, it's to your advantage to learn computer forensics skills and understand cloud security, blockchain security, internet of things security, and artificial intelligence. Having effective communication skills will also give you an edge.
Before you can launch your company, you'll need to obtain the relevant certifications. You also need to make sure your business is legally compliant. With proper training and the latest tools to protect data and computer systems, you can easily become successful in this field.
16. Drone Business
Drones are one of the world's fastest-growing industries, so if you're thinking of starting a drone business, you've chosen a great time. The market is expected to more than double to $40 billion by 2026, as drones come into wide use for recreation, deliveries, surveillance, agriculture and more. You could start your own business, work from home and make a good living while helping people enjoy their lives more and grow their own businesses through the use of this advanced technology.
The crucial first step will be researching your local and state laws and finding out exactly which types of drones can be used for which purposes. Next, you should decide on which segment of the market you'd like to focus, whether it's for recreation, surveillance, or shooting videos. From there you should probably get a bit of training so you're able to showcase the drones to potential customers. At this point, all you need to do is build a website and start marketing and, considering how fast the market is growing, you could soon have buyers busting down your door.
17. Podcast
The number of Americans who listen to podcasts is seen to increase by around 5 million each year through 2024. Most of the podcast listeners are millennials and their most preferred podcast providers are Apple iTunes and Spotify. Podcasts are digital audio files that are used mostly for entertainment. These can also be used for educational purposes as well as for branding and raising awareness of major issues.
Starting your own podcast can be daunting, but if you can get your podcast on iTunes or Spotify, you can immediately engage millions of people not only in the US but also worldwide. Podcasts on iTunes may be streamed or downloaded on Apple devices while those on Spotify are available on both Android and iOS, desktops, smartphones, smart TVs and even gaming consoles.
Submitting your podcasts for upload on iTunes or Spotify is easy, but the challenge is getting an audience to listen to you since you'll be competing against popular podcasters with tens of thousands of loyal listeners.
18. Live Scan Fingerprinting
On TV police dramas, crooks still get fingerprinted in black ink. But in real life, the vast majority of fingerprinting done today is via digital scanning. As technology advances and security concerns increase, demand has grown sharply for more advanced identification techniques, which is why the live scan fingerprinting market is expecting to see explosive growth in the years ahead.
Now could be a great time to start your own scanning business, get in early and ride the wave to serious success. But there are a few hurdles to jump through. The first step to get certified in fingerprint rolling, which means you'll have to study your state's handbook, get yourself fingerprinted, and submit your application to the Department of Justice. Once that's done, just register with your local police departments and you'll be ready to start providing mobile fingerprint scanning services all over town.
19. Money Transfer Business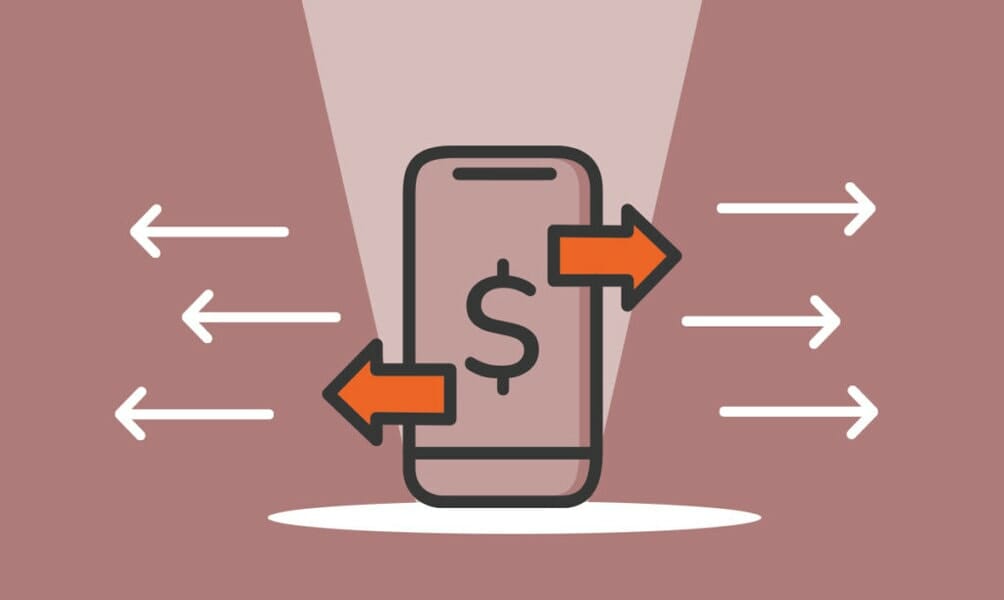 With increasing globalization, the remittance market has equally expanded, creating more opportunities for money transfer operators. If you're looking to start a money transfer business, now is a good time to do so. The global remittance market bounced back and moved nearly $600 billion in 2021. The amount of cross-border transactions, including digital remittances, is expected to grow further as more economies come out of a pandemic-induced recession.
Before you start a money transfer business, you need to obtain the necessary licenses and permits, and study the market. Take note that digital or online remittances are fast replacing traditional transfers, which require both senders and recipients to visit a bank or money transfer agent. Digital remittances are done through websites or apps. These are faster and more convenient. If you're thinking about going digital, it's important to create a website or an app first. Most importantly, you will have to secure your system and assure customers of safe fund transfers. There will be many challenges, but there are still opportunities for you to make your mark in this industry.
20. EV Charging Stations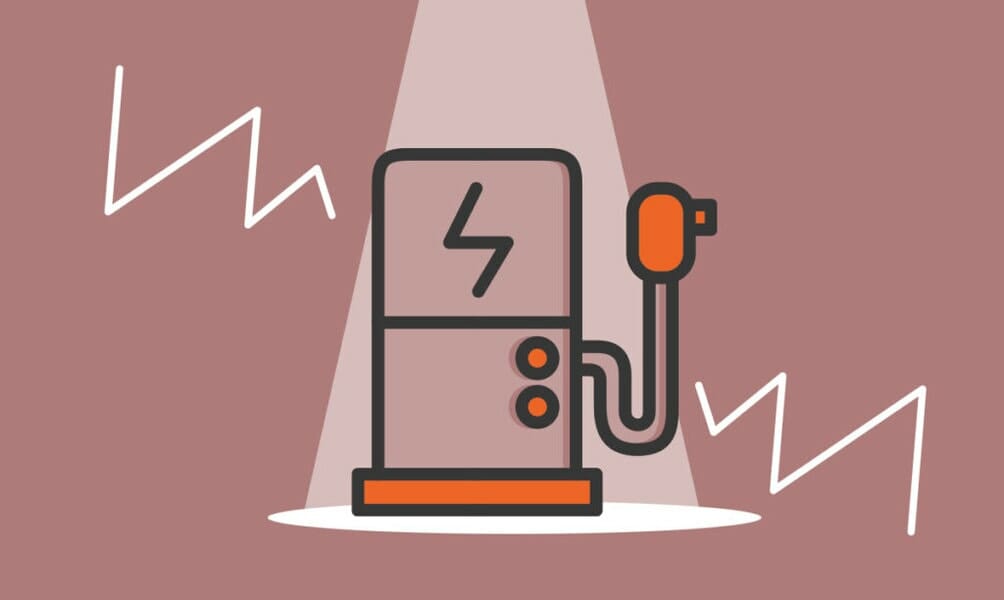 If you're an entrepreneur with an eye on the future, you're probably thinking about starting an electric vehicle (EV) charging station business. It's a wise investment; the market for EV charging stations is expected to grow significantly in the next few years as more car manufacturers introduce their own electric vehicle models. California, where most of the over 110,000 charging stations are currently located, is projected to grow its EV fleet size to 4 million by 2030. There's a market for EVs in other states as well.
Not sure where to start? You can start small by installing one or two charging outlets. You can gradually grow your business by increasing the number of outlets and stations. Having a network of charging stations across the US will make EVs practical. Before you open your charging station, make sure to comply with your state's laws and regulations. You also need to study the market and see what other charging stations are offering. You can easily attract customers if you can offer faster charging times and more efficient batteries.
21. IT Support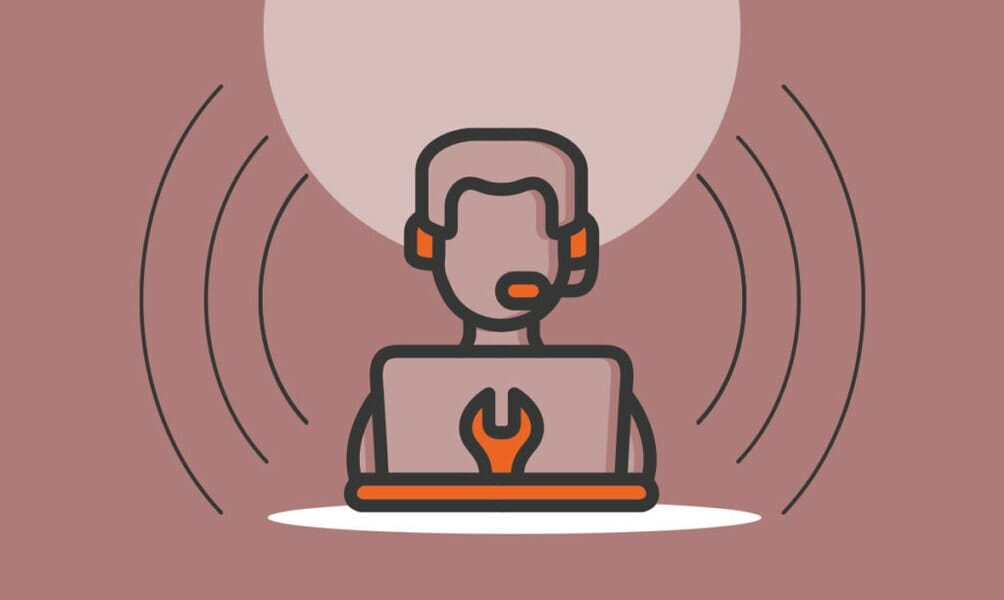 In the age of digitization, the need for reliable tech support has grown exponentially, making it a lucrative venture for those with the requisite skills and knowledge. To initiate an IT support tech business, one must begin with a comprehensive market analysis. This ensures an understanding of the existing competition, potential clients' needs, and niche areas that may be under-serviced. Investing in continuous education and certifications is crucial, as the world of technology is dynamic and ever-evolving. Therefore, an IT support tech business should not only focus on troubleshooting current issues but also be equipped to anticipate and adapt to future technological advancements.
The success of an IT support tech business isn't solely determined by technical prowess. Equally important are customer service skills and the ability to communicate complex tech jargon in layman's terms. Building a reputable brand requires dedication to quick response times, reliable services, and transparent pricing. As technology is integral to most businesses, ensuring minimized downtime for clients can set a company apart from its competitors.
Comments