Back to Business Ideas Categories
27 Future Business Ideas
Written by: Esther Strauss
Esther is a business strategist with over 20 years of experience as an entrepreneur, executive, educator, and management advisor.
Edited by: David Lepeska
David has been writing and learning about business, finance and globalization for a quarter-century, starting with a small New York consulting firm in the 1990s.
Updated on October 2, 2023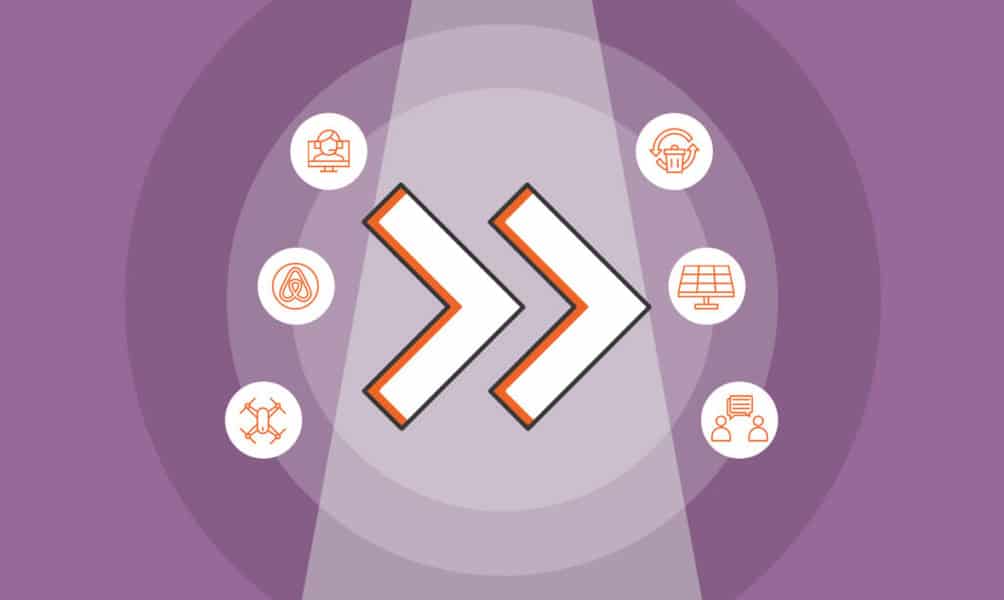 27 Future Business Ideas
Airbnb
Drone Photography and Video
Consulting Company
Real Estate Sales
Solar Power
EV Charging Stations
Waste Management
IT Business
Wellness Center
Crypto Mining
Virtual Office
Credit Card Processing
Project Management Company
Health Care
Digital Marketing Agency
Crowdfunding
App Development
Online Gambling
VoIP Business
Payday Loan Business
Virtual Assistant
Dropshipping
Life Coaching
Medical Billing and Coding
Cyber Security Company
Tour Business
3D Printing
Ready to jump into the future? That's where our economy is headed, and entrepreneurs would be wise to look ahead as well. You could start an Airbnb business and shape the future of travel, or a solar farm and produce next-generation energy. You could even print stuff that's never been printed before, with your own 3D printing business.
The future will be here sooner than you think, so it's a good idea to get ahead of the game and set yourself up for success down the line. Check out our list of great futuristic business ideas below and start shaping your own bright future.
1. Airbnb
If you've stayed in an Airbnb, you probably know how easy it can be. It's like a home away from home! This is why the homestay segment of the hotel and lodgings market has seen explosive growth in recent years, with Airbnb leading the way. Renting out your home as an Airbnb is an easy and flexible way to earn income, whether you're looking for a little extra money or hoping to build a serious business.
The crucial first step is to make sure your home or apartment can be rented out for short-term stays. In many areas today, there are laws either banning Airbnb rentals or limiting them to a certain share of local units. If your place clears that hurdle, and is in an area with some tourist appeal, you're already halfway there. If your home or apartment fails to meet one of these requirements, you might want to look into purchasing a home or apartment in an appealing destination, which you could then develop into a popular Airbnb.
Whichever approach you choose, the most important step is delivering fantastic service to your guests. If you can achieve Superhost status, you'll be well on your way to Airbnb success.
2. Drone Photography and Video
Drones represent one of the world's fastest-growing industries, so if you're thinking of starting a drone business, you've chosen a great time. The market is expected to more than double to $40 billion by 2026, as drones come into wide use for recreation, deliveries, surveillance, agriculture and more. You could start your own business, work from home and make a good living while helping people enjoy their lives more and grow their own businesses through the use of this advanced technology.
The crucial first step will be researching your local and state laws and finding out exactly which types of drones can be used for which purposes. Next, you should decide on which segment of the market you'd like to focus, whether it's for recreation, surveillance, or shooting videos. From there you should probably get a bit of training so you're able to showcase the drones to potential customers. At this point, all you need to do is build a website and start marketing and, considering how fast the market is growing, you could soon have buyers busting down your door.
3. Consulting Company
Business is revving back up as the pandemic recedes, and one of the industries best positioned to take advantage is consulting, which is worth more than $250 billion in the US after strong growth in 2021. If you have an area of expertise — finance and budgeting, marketing, tech, operations, or management — you could start up your own consulting firm and help businesses improve their efficiency and profitability while also making a good living.
Starting a consulting business is difficult, and will require hard work and determination, as well as a decent amount of red tape. Beyond building up a strong network and reliably providing value to your clients, a key element of your success will be understanding what sets you and your firm apart from your competitors and finding ways to promote that message to your target market and deliver on your promise. Accomplish this and you'll soon build a reputation and, with a bit of luck, seven-figure revenues.
4. Real Estate Sales
The US real estate market has been booming in recent years, and is now worth nearly $400 billion and expected to see further growth in the years ahead. As an entrepreneur, you're probably always on the look-out for new opportunities. Right now, with sales totals and home prices at record highs, real estate ranks among the largest and most promising markets. And best of all, you'll be helping families settle down and build strong communities. That's a great future.
Of course, starting a real estate business isn't as easy as getting out of bed. You'll need to educate yourself about the market and obtain a real estate agent's license. You'll need to familiarize yourself with all of the relevant online tools and information to keep you updated on market trends, and find a local broker to partner with. Finally, you'll need to set up a website and successfully market your home buying and selling abilities in order to stand out in a crowded marketplace.
All that done, you'll be ready to start building your real estate empire.
5. Solar Power
Are you thinking of starting a solar business? If so, you're in good company. Thanks to government incentives and greater concern about the environment, the solar industry is booming, and the cost of panels has declined more than 60% in the past decade. To top it off, there's probably never been a better time to go into business for yourself.
Before you get started you'll have a big decision to make: which aspect of solar power your company will concentrate on. You could sell solar panels, install them, sell and install, or go in another direction and build an entire solar farm. That last choice is of course the most expensive, and also requires a sizable chunk of land, preferably in a sunny place. Whichever option you choose, you will need to meet all the licensing and regulations requirements, and after that you'll be ready to renew and energize your entrepreneurial journey.
6. EV Charging Stations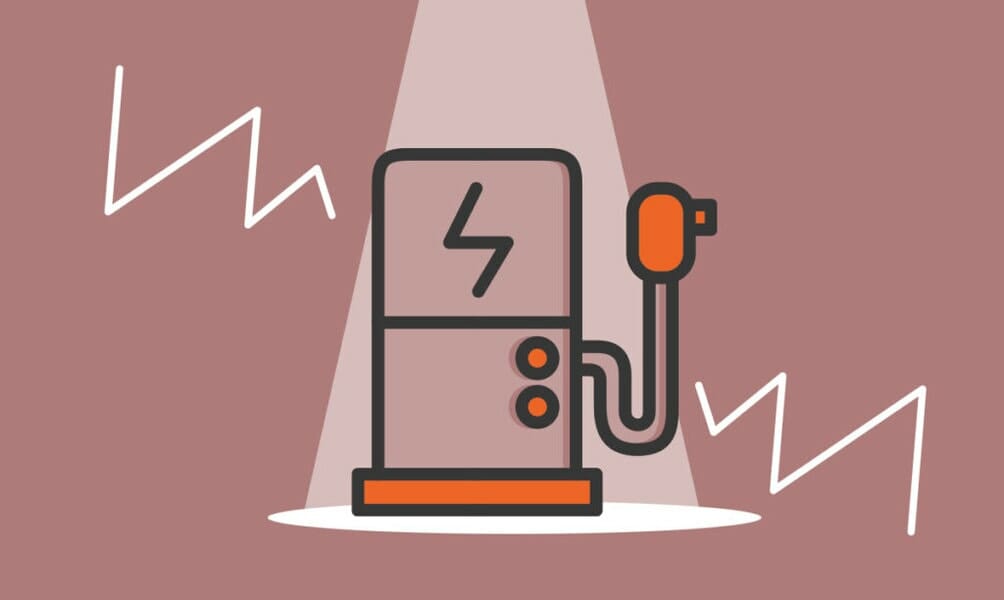 If you're an entrepreneur with an eye on the future, you might think about starting an electric vehicle (EV) charging station business. It's a wise investment: the market for EV charging stations is expected to grow significantly in the next few years as more car manufacturers introduce their own electric vehicle models. California, where most of the over 110,000 charging stations are currently located, is projected to grow its EV fleet to 4 million by 2030. There's a market for EVs in other states as well.
Not sure where to start? You can start small by installing one or two charging outlets, then gradually the number of outlets and stations. Having a network of stations across the US will help make EVs practical. Before you open your charging station, make sure to comply with your state's laws and regulations. You also need to study the market and see what other charging stations are offering. You can easily attract customers if you can offer faster charging times and more efficient batteries.
7. Waste Management
You can make money from garbage and, with the correct technologies and equipment, help preserve the environment at the same time. The global waste management market is set to hit $700 billion by 2030. More than half of all global waste is produced in North America, especially the US, where many of the world's large waste management firms are also based. If you want to cash in on trash, consider setting up a waste management business in your area.
First, decide on a niche market. You can deal with either municipal solid waste, industrial waste or hazardous waste. You'll need to adhere to zoning regulations, licensing requirements and insurance needs. It's also important to establish collection points, transfer stations, material recovery facilities, and other waste management facilities. If you're prepared for these challenges and have a clear plan of action, starting a waste management business can be a very profitable venture.
8. IT Business
No industry points toward the future as much as information technology, or IT. Best of all, US IT services are booming as more companies boost their tech budgets after two down years. And many of those firms are outsourcing their IT. In fact, IT outsourcing is the largest segment, accounting for a third of IT's projected $400 billion revenue in 2022. The market is set to grow further in the next five years.
To get started, it would be wise to pick a niche market. Will you offer cloud-based services, focus on the software-as-a-service market, or provide managed IT services? It's also a good idea to identify your target market. Who is likely to need your services? Once you've determined that, create a marketing strategy that focuses on how your IT services can benefit them. You'll need to invest in equipment and software, as well as develop a strong team who can help you deliver top-notch services. With these in place, you're ready to start your own IT business.
9. Wellness Center
If you're passionate about health and want to help other people improve their lives, a wellness business might work well for you, and be financially rewarding. As the world emerges from the pandemic, everybody's interested in wellness and the global industry is projected to grow nearly 10% annually to approach $7 trillion by 2025. This presents a serious opportunity to build a business — and a healthier future.
Before you get started, it's a good idea to decide on a niche market. Are you thinking of simply selling health and wellness products? Perhaps you could focus on providing health and wellness services. Would you open a massage or yoga studio? How about a retreat center or treatment spa? Find the answers to your questions as you research more on the subject. Keep in mind that every business is different, so you'll need to tailor any tips to fit your specific situation.
10. Crypto Mining
Curious about cryptocurrency? You're not alone. The number of cryptominers is increasing rapidly due to massive demand for Bitcoin and other digital currencies. Across the globe, the crypto mining market is predicted to surpass $5 billion by 2028. Crypto mining refers to the verification and currency creation process. It is legal in the US, but you may still need to look at local regulations.
Starting a crypto mining business is challenging, but doable. You'll need high-powered computers, mining software, and an encrypted online bank account, or e-wallet. Take note that only verified cryptominers can mine. To become one, you have to join a mining pool and learn the complex process. Aside from the mining software, which you can download, make sure you also have the right software to protect yourself from illegal attacks. It takes money and time to build a crypto mining business, but once you're up and running, you'll be making money fast.
11. Virtual Office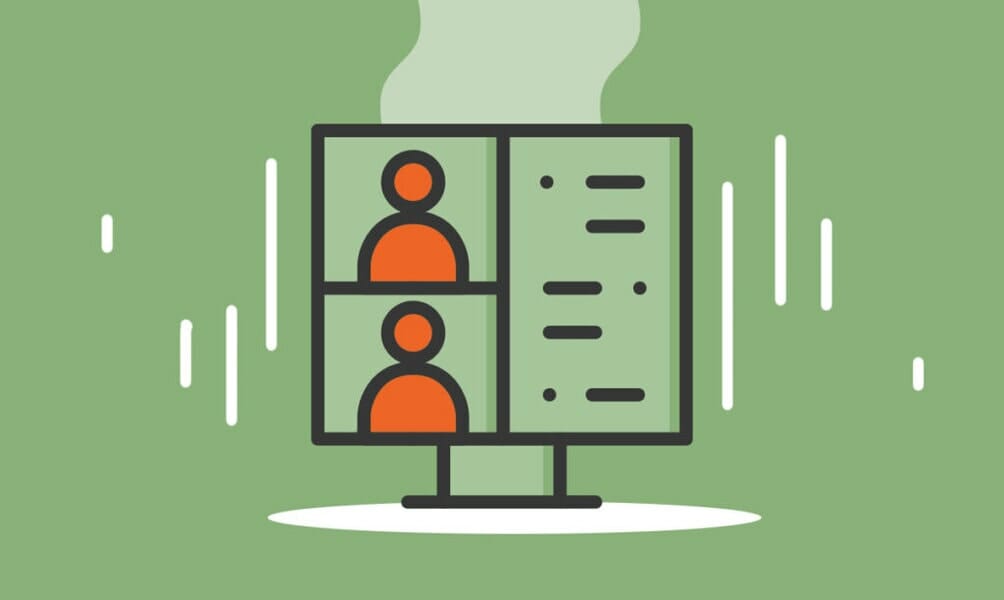 Do you have entrepreneur friends looking for ways to run their business without having to be in the office? If so, a virtual office business could be the right move. It's cost-effective, convenient and more flexible. In a virtual office, businesses get an address, a phone number and secretarial services without having to rent a physical office. The industry is booming because of the rising number of Americans working remotely. Total revenue is anticipated to grow at least 15% per year through 2027, exceeding $100 billion, as remote work opportunities continue to increase.
Before you launch your virtual office business, you must complete the regulatory requirements in your state and city, get the necessary hardware and software, build a competent team, and prepare an aggressive marketing plan. Having a broad target market could work for you, but you might want to consider focusing on certain segments. Once you hurdle the challenges, your virtual office business should be primed for success!
12. Credit Card Processing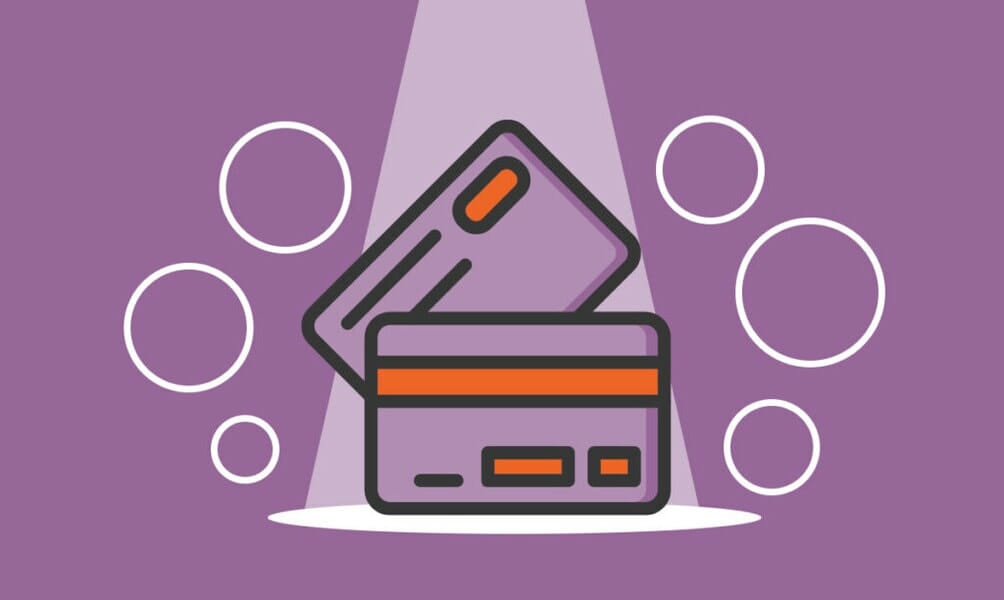 If you know how payment processing works, you may want to start a credit card processing business. This is a great option if you're looking to make good money in a rising sector. Credit card transactions account for over a third of in-store purchases in the US and the total value of credit card transactions is set to grow 3% to more than $2 trillion in 2022. This does not count transactions for online purchases, which are also rapidly growing.
Before starting your own credit card processing business, it's important to understand the role that you will play. There are two types of credit card processors. Front-end processors route transactions from the merchants to the cardholder's bank to make sure funds are enough while back-end processors move the money to the merchants' issuing bank. As a credit card processor, you will have to make sure that the data is transmitted securely. It is also important to keep track of the latest technology and market trends as you will be competing with the biggest credit card processors.
13. Project Management Company
Demand for project management skills is growing across IT, manufacturing, construction, defense, publishing, and even healthcare. Online recruitment platform Zippia expects nearly 47,000 new jobs for project management professionals by 2028, so if you're thinking of starting a project management business, you're on the right track.
Generally, a project management business oversees the implementation of a project and makes sure the goals are achieved within a certain time frame and based on the allotted budget. Your business will be in charge of complying with the regulatory requirements such as the conduct of an environmental impact study and detailed engineering design study as well as the filing of applications for permits and licenses. As project manager, you'll need strong organizational, business, analytical, communication, and problem-solving skills. It's to your advantage to obtain certifications to prove you underwent training and learned these vital skills will add value to your project management business.
14. Health Care
Thinking of setting up a health care business? It's a good idea. US demand for health care is on the rise mainly due to an aging population. By 2030, the number of Americans age 65 and older will exceed 60 million. This means increased health care spending, and the fastest-growing segments are med-tech and health care IT.
Take the first step by finding a niche to focus on. Make sure you have the necessary permits and licenses, whether you're thinking of starting a medical practice, home health care company, or something else entirely. You'll also need to decide on a value proposition that will set you apart from the competition and make it easier for you to promote your business.
15. Digital Marketing Agency
With many people staying at home and working remotely because of the pandemic, companies have also gone online and undertaken digital marketing initiatives to keep their target markets engaged. Global digital marketing is booming right now, and expected to more than double to $786 billion by 2026.
If you're looking to start your own digital marketing business, you're in luck. There has never been a better time to do it. Just catch up on the latest industry trends and know the steps in setting up a business. Keep in mind that since this is a relatively new industry, there are no concrete guidelines for success, but some insights into how other companies grew their own businesses can be helpful. Read and learn everything you can about the business before uploading your first social media post or your first digital ad. Once you've done that, you should be able to get the hang of digital marketing!
16. Crowdfunding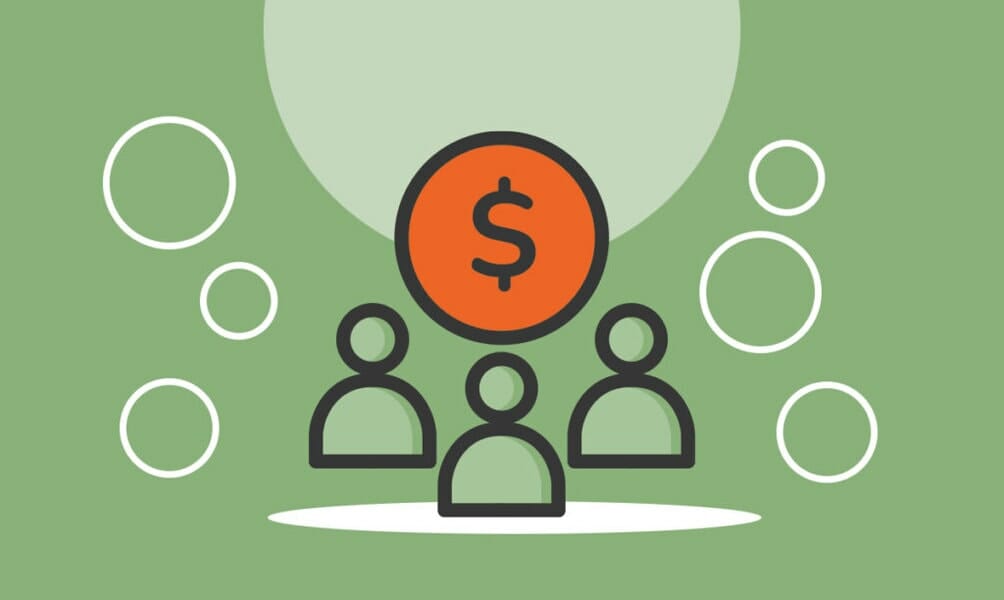 The US crowdfunding market is projected to be stable in the next five years, reaching nearly $580 million by 2026. So why not start your own crowdfunding business?
Get started by developing a website that will enable interaction between those looking to raise funds and those looking to donate. Through this crowdfunding platform, the crowd may make financial pledges to support a startup or help someone in need. Among the more popular crowdfunding platforms are Kickstarter, Patreon, GoFundMe and Indiegogo.
You could review them to inform your site and decide what kind of platform you'll create. You could set up an equity-based crowdfunding platform and help raise capital for startups while providing investors a financial return. Regulated crowdfunding is also equity-based, but is regulated by the US Securities and Exchange Commission because it deals with securities.
17. App Development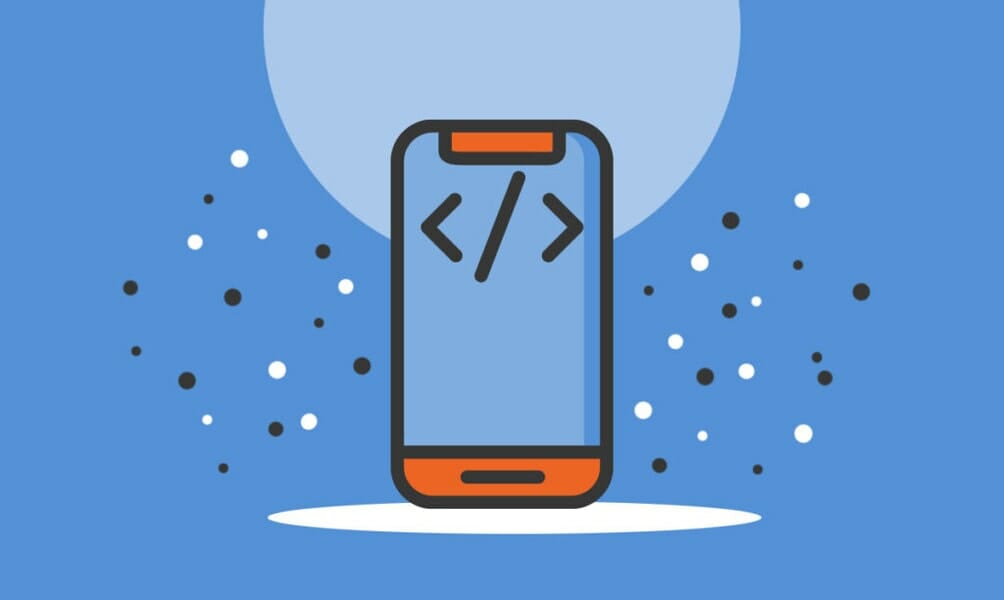 Do you ever think about how often you use mobile apps? Many times a day, for most people, which is why apps are among the world's fastest growing industries. The global app market is worth more than $465 billion and expected to expand nearly 40% by 2026. If you have some tech skills, you could start your own app business and ride that growth to great success.
Getting there, however, will not be as easy as unlocking your phone. First, you'll need a great idea for your first app. If you've already got that, you'll need to do the build out and coding, then have the app vetted and approved by major app outlets, like Apple and Google. And that's when the real work begins — convincing smartphone owners that your app is more appealing and valuable than the millions of other apps competing for their attention.
You might think that's the easy part, but many entrepreneurs make that same mistake. Even the most brilliant apps need a well-executed marketing strategy to take off. Any fool can make an app. The hard part is getting people to use it.
18. Online Gambling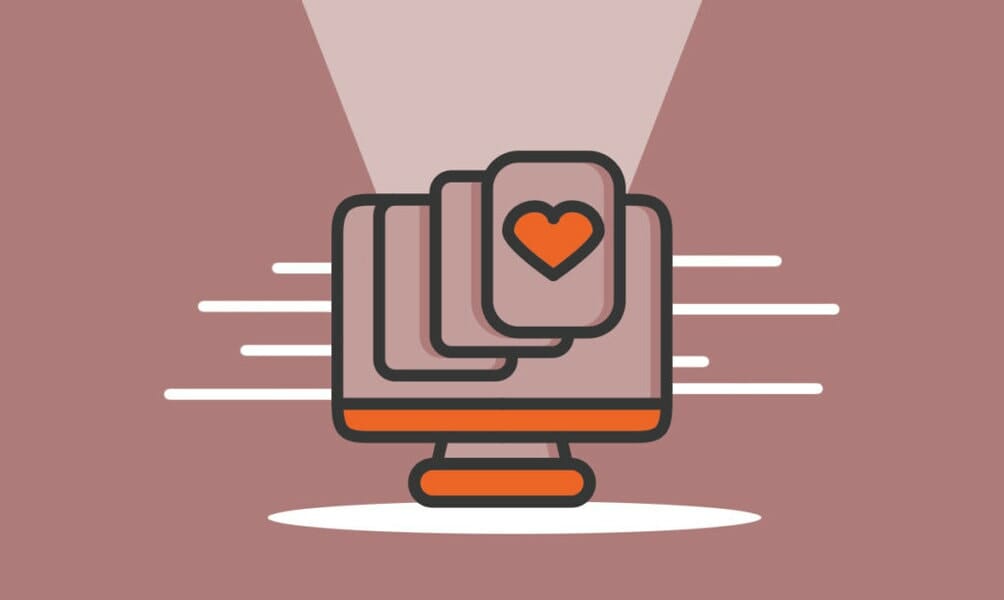 Ready to start your own online gambling business? Make sure you do business in any of the six states that have legalized online casinos – New Jersey, Pennsylvania, Michigan, Delaware, West Virginia and Nevada. At least seven other states have introduced laws, hoping to do the same. The online gambling market was valued at more than $2 billion in 2020 and is projected to grow 17% annually the next five years as bettors continue to migrate from offline to online gambling.
So if you're ready to take the plunge into the world of online gambling, start by choosing the software provider. There are several in the market, so you have to research each provider's pros and cons. Once you've made that choice, select your gambling content and apply for a license. You also need to establish safe and sure payment processes. Finally, develop your website and promote your business through social media and other platforms. With a bit of luck, you'll be hitting the jackpot soon!
19. VoIP Business
With the increased adoption of cloud-based voice over internet protocol (VoIP) services, there's good money to be made in VoIP, an industry set to soar to nearly $200 billion by 2026.
VoIP allows people to make voice calls and share multimedia content over internet networks. This service gained traction after the pandemic pushed a lot of companies to adopt remote work arrangements. Many schools now offer online learning modalities while most industries hold online meetings and events, and webinars. Even medical consultations can now be done virtually.
Starting a VoIP business can be challenging. But with proper planning and the right software and hardware, it can be done. It is important that you comply with the federal requirements and state regulations. It would help if you're tech-savvy, or can partner with someone who can install and manage your own server. You will also need to build a technology support team and develop a website. Good luck!
20. Payday Loan Business
If you're looking for a venture with high potential profits, then starting a payday loan business may be right for you. More than 12 million Americans take out payday loans every year, mostly to pay utility bills and rent. Payday loans are unsecured cash advances with high interest rates and short-term repayment demands. These are often linked to the borrower's paycheck, although some lenders also release loans if they are certain of getting paid soon.
A payday loan business is legal in most states, but some states regulate the practice while others prohibit it. Many states also have criminal usury laws to protect consumers and go after lenders who violate them. Before you open, it is important to check out your state's regulations, including any policies that cap interest rates and require repayment schedules. To get started, you'll need capital and a small storefront where you can do business. As long as you operate legally and comply with all regulations, you're bound to grow your business and make it successful.
21. Virtual Assistant
The job didn't even exist 20 years ago, but now, thanks to new technologies and the sharp increase in remote work during the pandemic, virtual assistants are the future! After years of strong growth, the market is expected to be worth more than $4 billion by 2025. That means now is a fantastic time to start your own virtual assistant business.
To be clear, we're talking about a human, not a digital or AI-powered, assistant, who provides administrative, technical, and creative services to clients remotely, via the internet. If you have a strong business skillset, you can get started with a minimal investment and run the company out of your own home while serving clients anywhere in the world. You could also add more skills over time, increasing your revenue streams and the rates you're able to charge.
With hard work and a bit of luck, you'll soon be helping businesses run more smoothly and efficiently while making good money for yourself.
22. Dropshipping
Dropshipping is an increasingly popular business model in which online stores sell products without carrying inventory. Instead, when the shop owner receives an order, she simply contacts the supplier and relays the product order, which is then shipped directly to the customer. Already, dropshipping apps like Oberlo have begun to gain ground, enabling business owners to offer products from several different suppliers.
The market is growing fast and offers great opportunity for the bold entrepreneur. Yet because a dropshipping business is relatively easy and inexpensive to launch and operate, the competition is getting intense. In order to stand out, your dropshipping business will need to offer either uniquely appealing products or, more likely, a one-of-a-kind customer service experience, from order placement through delivery. 
23. Life Coaching
If you're good at helping people navigate major changes in their lives, you might consider becoming a life coach. US demand for life coaching is increasing, with the total number of US life coaches set to exceed 18,000 in 2022 as the economy improves.
A life coach provides counseling services and helps clients explore possibilities in the areas of personal development, financial issues, career path, relationship issues, and more. There is no licensing requirement for life coaching, but it's to your advantage to obtain certification that will let potential clients know you underwent training.
There are many certifications you can apply for, but the most prestigious is the certification from the International Coaching Federation (ICF). Besides undergoing training, it's also important to have empathy for your clients. With these, your life coaching business can be truly rewarding as you coach your community toward success!
24. Medical Billing and Coding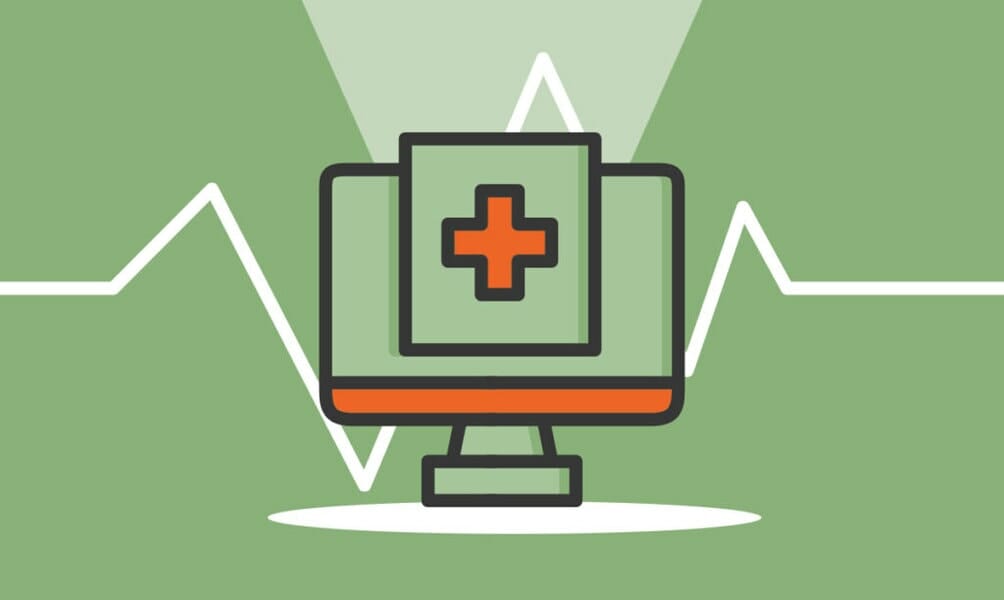 Many health care providers outsource some business functions, such as medical coding. If you're a certified medical coder, now is a great time to start your own medical billing and coding business. It's something you can do from home so your overhead costs will be minimal, and it's a growing market with plenty of opportunities. The medical coding market in the US is set to grow 8% per year and pass $30 billion in revenue by 2028.
So, if you are ready to get started, make sure you have the required certifications to operate a medical billing and coding business. A medical coder translates reports of a patient's visit into payment codes, which are then used as the basis for the medical bill or insurance claim. It's important to abide by national standards to protect patient information and other regulations. With proper training and hard work, you can make your medical billing and coding business successful.
25. Cyber Security Company
Ensuring cyber security is one of the greatest challenges to our digital transformation. That's why demand for cyber security skills has skyrocketed in recent years. The US cyber security market is worth $60 billion, and the global market is set to grow a whopping 125% by 2026.
If you have white hat hacking skills, then starting a cyber security company might be the perfect career path. White hats, or ethical hackers, thwart cyber attacks in real time. Besides ethical hacking, it's to your advantage to learn computer forensics skills and understand cloud security, blockchain security, internet of things security, and artificial intelligence. Having effective communication skills will also give you an edge.
Before you can launch your company, you should obtain the relevant certifications and make sure your business is legally compliant. With proper training and the latest tools to protect data and computer systems, you can easily become successful in this field.
26. Tour Business
Do you know exactly what makes a great package tour? Then starting your own tour business might be the right move. It's a lot of work, but it can be very rewarding. The US tour industry is bouncing back big-time after the pandemic, with revenue set to increase more than $8 billion in 2022.
Tour operators are primarily responsible for arranging tour packages for tourists and travel agencies. Demand is rising for tour packages in the countryside, national parks and the outdoors. Before you can start operating, you should pick a niche, choose your target demographics, and understand the competition. You should also familiarize yourself with the laws and regulations that tour operators, travel agencies and other tourism-related businesses must follow.
27. 3D Printing
So you've decided to start a 3D printing business. Great idea! Strong demand for customized 3D products is driving rapid growth, and the global 3D printing market reached $16 billion in 2021. The market is expected to grow 24% per year through 2028 due to increased demand for prototypes, models and artistic designs in industries like aerospace, automotive, and health care.
You will need to understand the regulations and legal issues affecting the industry. For example, the use of 3D printers is not regulated but the medical products that are produced through 3D printing are regulated by the FDA. A license is also needed for 3D printers that are used to make weapons. If a design used to create a 3D model is covered by intellectual property rights, printing the model would infringe those rights. You'll also need to make a hefty investment upfront to get your business up and running, but the benefits could be immense.
Comments