Back to Business Ideas Categories
14 Small Business Ideas For Veterans
Written by: David Lepeska
David has been writing and learning about business, finance and globalization for a quarter-century, starting with a small New York consulting firm in the 1990s.
Published on July 21, 2022
Updated on October 2, 2023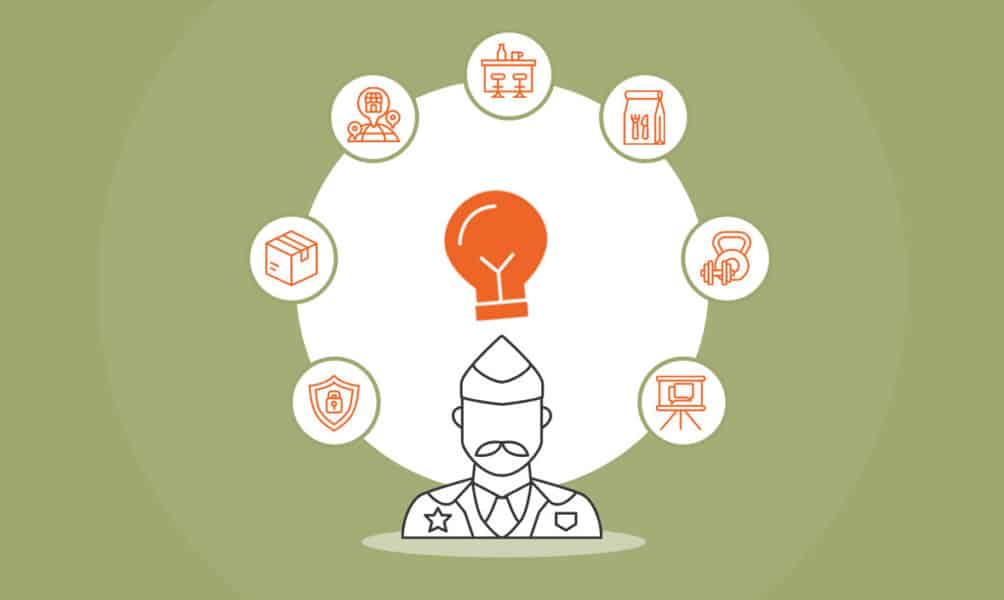 Military veterans have discipline, perform well under pressure, and are willing to make sacrifices, so it should come as no surprise that they often thrive as entrepreneurs. If you're a veteran looking for a lucrative venture, you've come to the right place.
There are plenty of opportunities out there. You could open a gun range, start a security business or work as a government contractor. Another option is to establish a gym or a fitness center.
Check out our list of great business ideas for veterans to jumpstart your new business career.
1. Government Contracting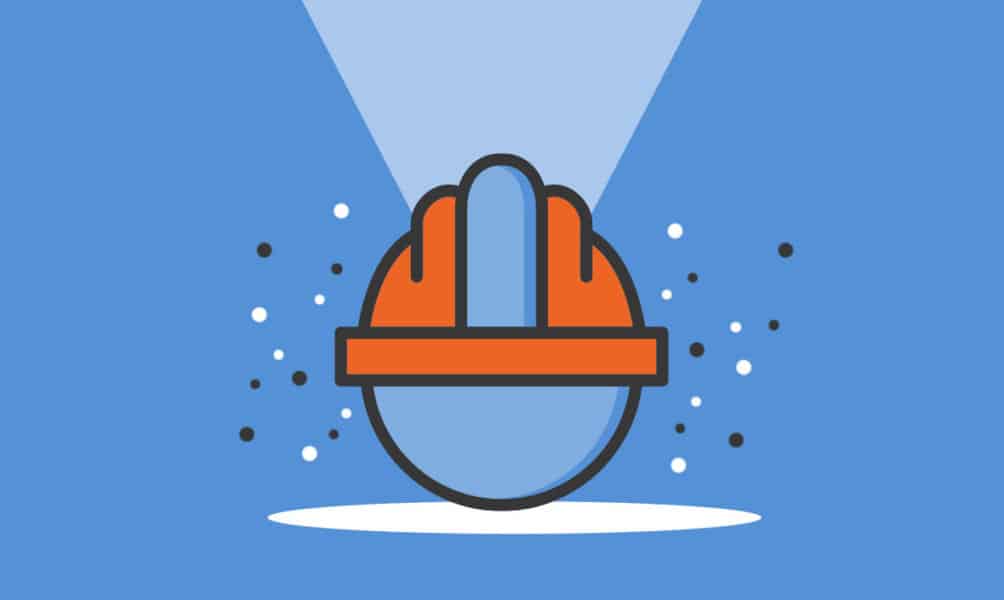 The US government is one of the world's biggest spenders, fulfilling more than $1 trillion worth of contracts each year to buy all kinds of products and services, from office supplies to furniture and vehicles. Even small businesses can bid for these contracts, as the US government is required by law to award nearly a quarter of its contracts to small businesses.
Making a bid, however, can be overwhelming. You'll need to comply with numerous requirements, the competition is stiff and there's no guarantee that you'll be awarded the contract.
To be able to bid, you'll need to first register as a government contractor. This is a long process that includes documentation and fees. You'll also have to catch up on the latest rules and regulations that govern government purchases. Most federal agencies adhere to the same regulations while some organizations might have their own set of rules.
Once this is all done, there are a lot of opportunities out there. You just need to know where to look, and make a great bid!
2. Security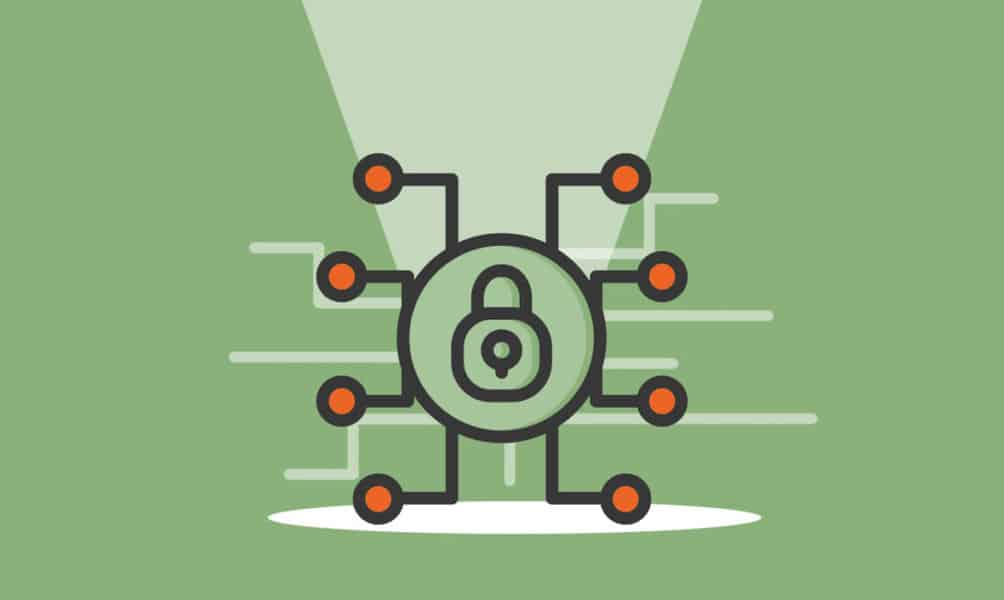 Everybody wants to feel secure, which is why the US security industry is worth $46 billion after more than a decade of steady growth. The market expansion is expected to continue in the years ahead, especially with people spending more time at home these days. You could get in on the action by starting your own security business and make a good living while making others feel more at ease about their safety and their valuables.
You'll likely need a security license, for which you should apply to your state. You'll also need to know how to install and operate security systems, so if you're not experienced with that you could find some affordable online courses to get you up to speed. Once you're confident in your skills, start advertising your services on platforms like Angie's List and you might be able to bring in a few clients, if your prices are right.
It's probably wise to focus on home security systems when you're starting out, and move on to bigger jobs as you gain experience. As long as you deliver quality service and reliable security, your business reputation should steadily improve.
3. Franchise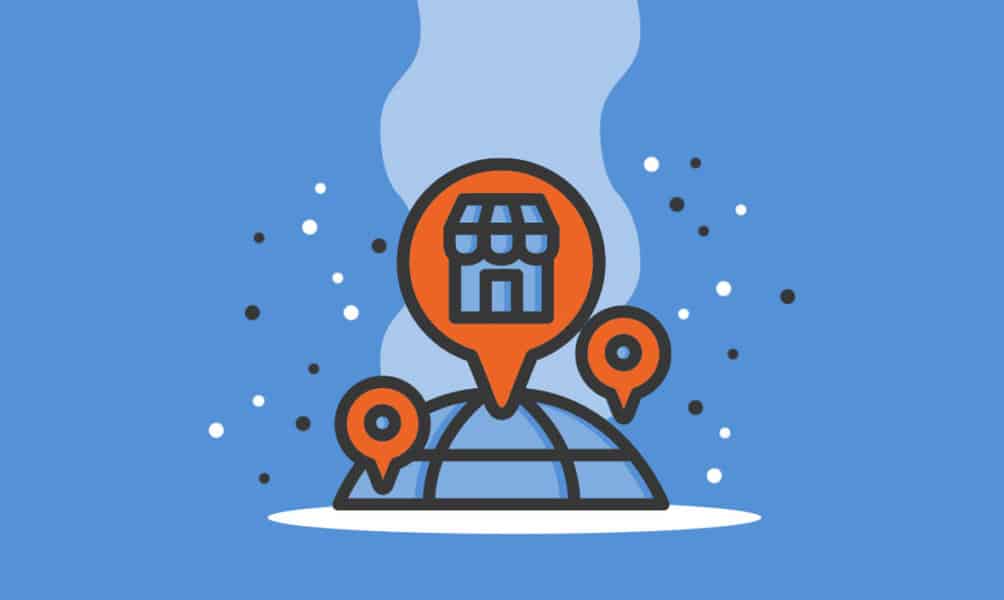 Starting a franchise is a popular way of expanding a business and increasing its value. A franchise, which is acquired after paying a fee, gives a franchisee the license to sell a product or service under the franchisor's business name. Some franchisors have been able to quickly grow their networks to thousands of units. Among the biggest franchises in the US are McDonald's, KFC, and Burger King. Convenience store 7-Eleven is another successful franchise.
If you're thinking of starting a business through franchising, it's important to understand first how this model works. You'll need to comply with legal requirements, come up with an operations manual to guide franchisees, and carry out an effective sales and marketing program for your brand.
You'll also be expected to train your franchisees, assist them in opening and running their own stores, manage the supply chain, and control quality in all franchise units. With careful planning, you can develop a successful franchise network in no time.
4. IT Consulting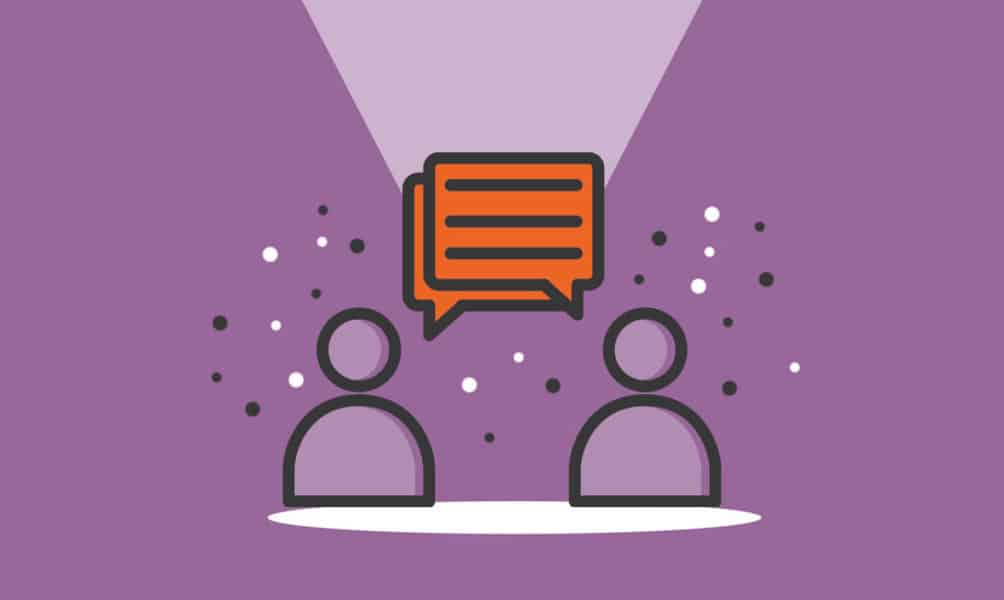 As our world becomes increasingly digital, it's no surprise that more and more businesses need guidance and insight on how to adapt and take advantage of this new tech landscape. This helps explain why IT consulting in the United States has been growing fast and is already worth more than half a trillion dollars. The industry is expected to expand further in the years ahead, which means now is a fantastic time to start your own IT consulting firm and get in on the action.
The crucial element is expertise. If you have a computer science, IT or engineering degree and have spent a few years doing related work at a respectable firm, you could become an IT consultant. You'll need to build a strong website and register your business, but you could soon be offering your tech insights to top businesses. Provide quality consulting for the first few clients, and you'll be well on your way to building a reputation, getting referrals and being a successful entrepreneur.
5. Tour Business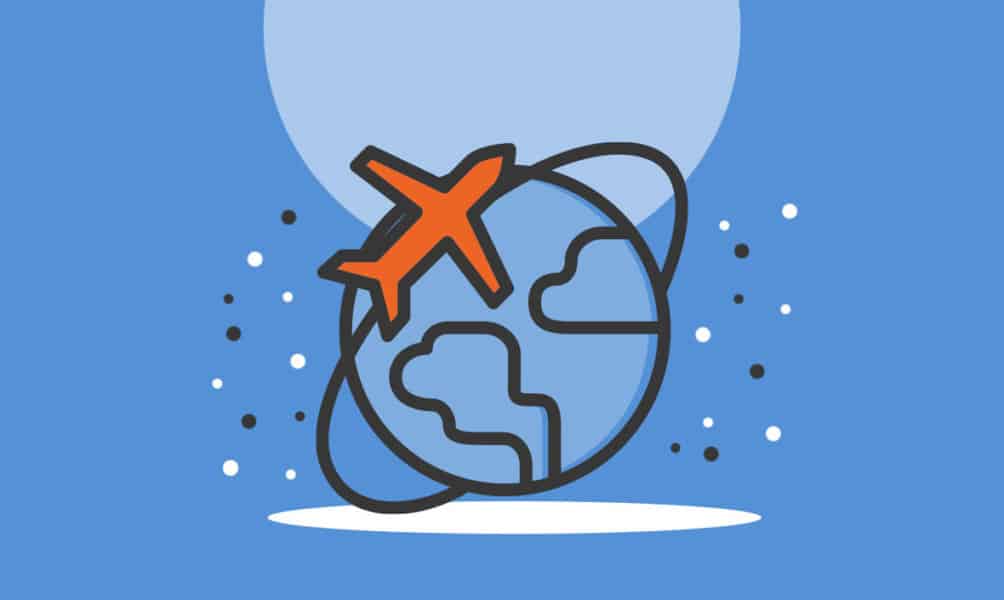 Do you love to travel and see new places? Then maybe you should start your own tour business. It's a lot of work, but it can be very rewarding. US tour industry revenues are set to increase to more than $8 billion in 2022 due to pent-up demand.
Tour operators are primarily responsible for arranging tour packages for tourists and travel agencies. In the wake of the pandemic, demand is rising for tour packages in the countryside, national parks and the outdoors. Before you can start operating, you should pick a niche, choose target demographics, and research the competition. You'll also want to familiarize yourself with relevant laws, such as seller of travel laws, which tour operators and travel agencies must follow.
6. Bar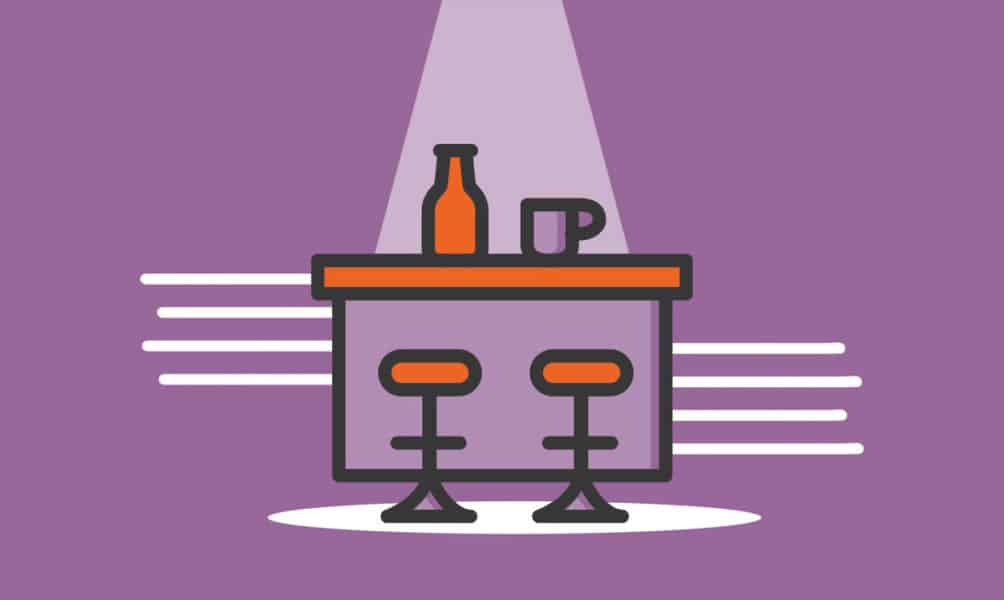 Bars are essentially recession-proof, and a great way to make money. The bars and nightclubs industry in the US is emerging from the pandemic and its prospects are bright. The US is home to more than 60,000 bars and nightclubs, and there's still room for more. Starting your own bar business now is the right thing to do.  
There are a few things you have to do before you launch your bar. Besides making sure that your business is legally compliant, it's a good idea to be ready to adapt to the latest nightlife trends and shifting consumer tastes. A recent survey showed that more Americans would leave a bar if it gets too crowded or the music is too loud. More Americans are embracing non-alcoholic drinks, low-alcohol cocktails, kombuchas, and other beverages with low to no-alcohol content. With careful planning and a great marketing strategy, you should be making big profits from your bar business soon.
7. Gym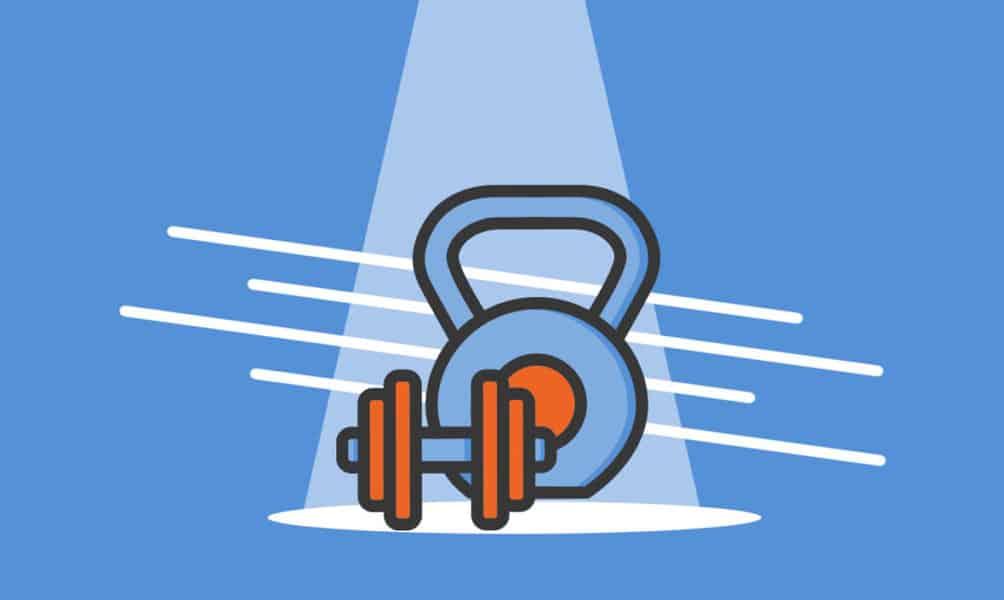 As the US economy recovers from the pandemic, gyms and fitness centers are bouncing back. The gym, health and fitness industry is poised for a modest growth and expected to earn more than $36 billion in 2022. Starting your own gym can be profitable and rewarding, too.
Setting up a gym can be a breeze if you're motivated and have a clear vision. You will need to invest in equipment, choose a location that is accessible to potential customers, and secure the necessary permits and certifications. An option is to get a franchise or buy an existing fitness center. You will also need to identify a target market. There's an increasing number of younger people who want to get fit and healthy, so you might want to direct your advertising and marketing efforts to this demographic. Don't forget the older fitness buffs, though. Their number is also increasing.
8. Logistics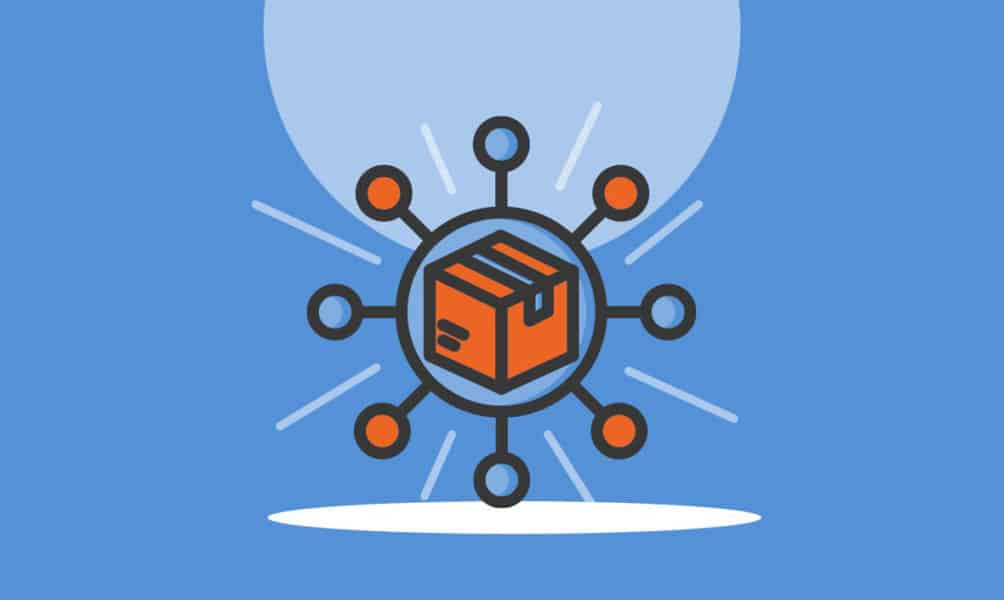 In five years, the global logistics market is expected to reach nearly $13 trillion on the back of a rapidly growing e-commerce industry. Logistics companies transport cargo by air, land and sea, then schedule delivery to end-consumers. Think you want a piece of the action? That's great! Logistics is a vital industry, and there's plenty of room for new players. But how do you start a logistics business?
First, gather all the information you can about the industry and your target market. This will give you an idea about what specific services you can offer, where you should set up your office or hub, how much you should charge, and how much you should set aside for operational expenses. You'll also need to find enough capital and check out any licensing and other requirements. How and where to find clients? This is where networking and having an efficient marketing strategy come in.
9. Meal Prep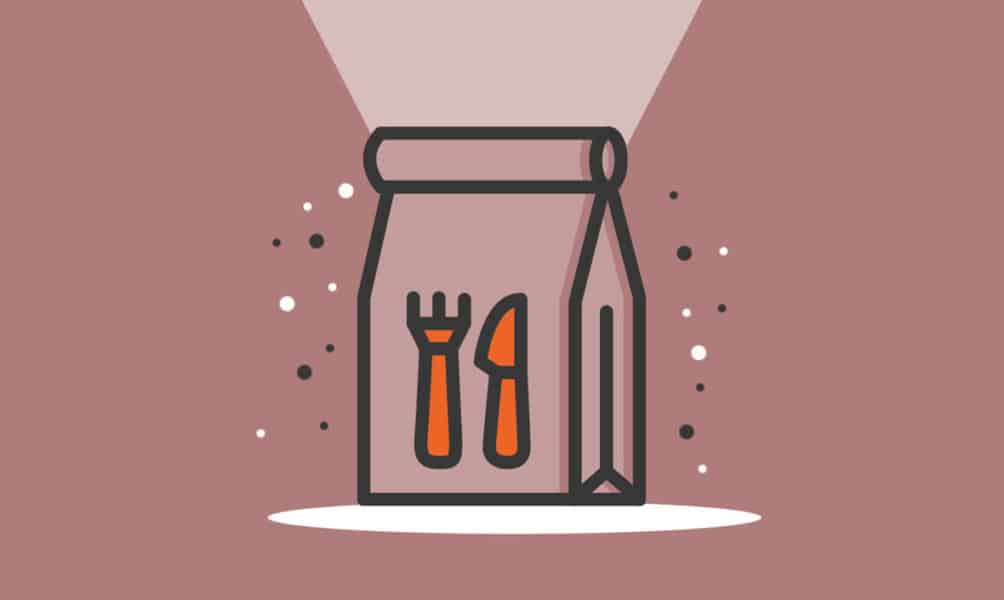 People are busy these days, and always on the look-out for more convenience. That's why meal prep is one of the fastest-growing industries in the United States. If you're good in the kitchen and would like to share your tasty creations with the world, you might consider starting your own meal prep business.
It doesn't cost a great deal of money, because you can start the business in your home and online. You could offer on-demand dishes, for people just looking for a healthy dinner they can pop in the oven. You could offer goal-oriented meal plans, for people with dietary concerns and limitations. Or you could offer fully prepared meals, such as sandwiches and burritos, that people can store and eat whenever they choose. Or you could get really ambitious and offer all of the above!
The key, of course, will be creating affordable, healthy dishes that appeal to your local market. If you can do that, you'll be well on your way to meal prep success.
10. Affiliate Marketing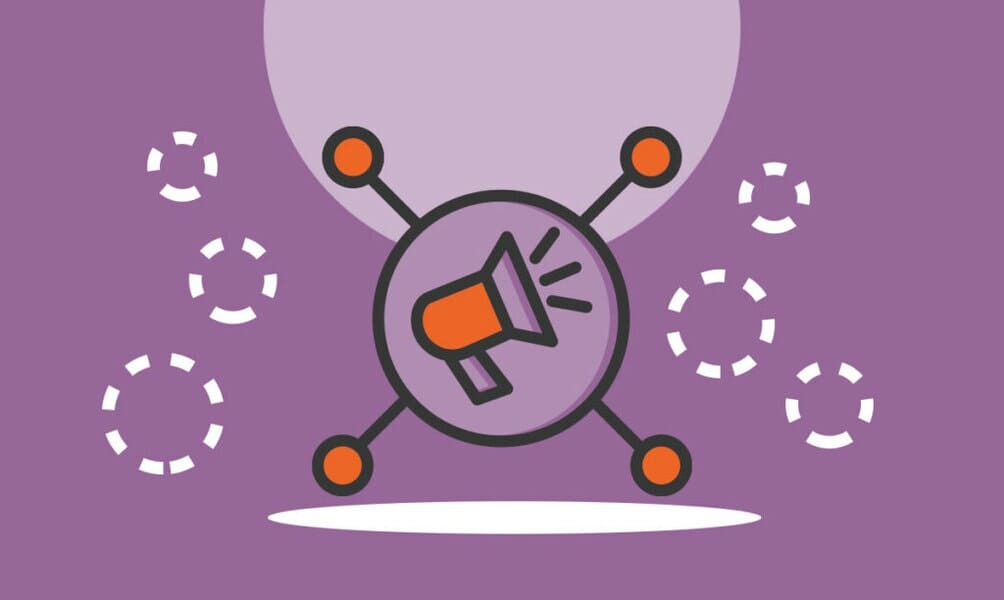 Barely 15 years old, affiliate marketing is one of the hottest segments of the advertising industry and used by 80% of leading businesses. The affiliate marketing industry is worth more than $6 billion and still seeing strong growth, so the opportunity is there for a new business to do well.
So what, exactly, is affiliate marketing? Basically, an affiliate marketer earns a commission for successfully promoting another company's product or services. For instance, if you were an affiliate marketer for Amazon, you might post a link to an Amazon book on social media. You would then receive a small portion of any purchases made by customers who clicked that link.
Starting an affiliate marketing business is relatively easy. You can do it from home, and work when you wish. You could commit to it full-time or keep it as a side hustle revenue stream while developing your own startup. Either way, be sure to track the results of your marketing efforts so you can see how your click rates and success increase over time.
11. Gun Shop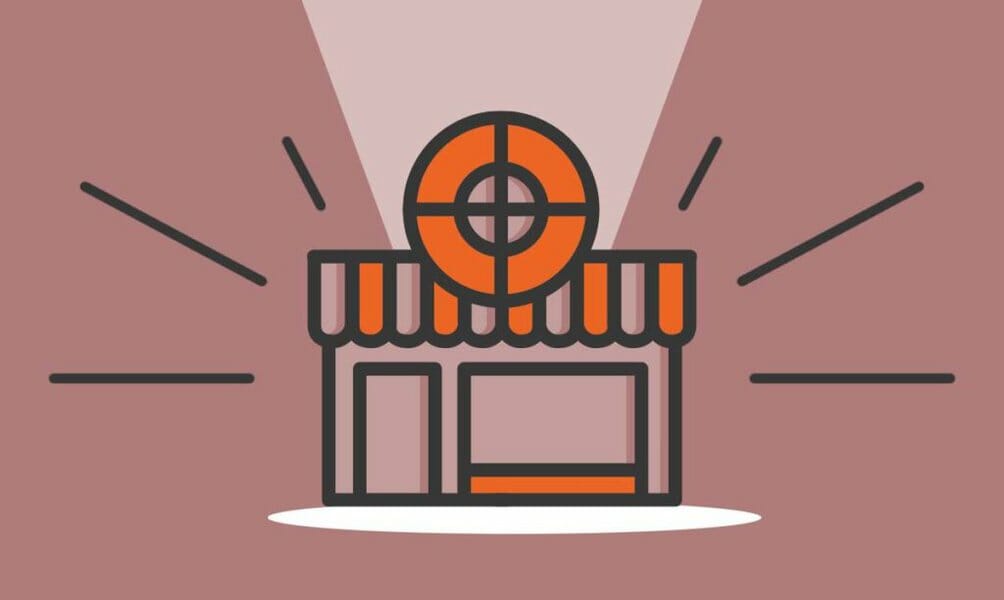 Starting a gun shop is a viable business idea for veterans, who often bring a unique understanding of firearms and a deep respect for gun safety due to their military training. Their background lends credibility to the business, making it easier to connect with customers who value expertise and trustworthiness in firearms dealers. Furthermore, veterans possess discipline, attention to detail, and leadership skills which can be instrumental in managing the complexities of licensing, regulations, and customer relations in the firearms industry.
Additionally, the gun business can offer veterans a platform to educate the community on proper firearm use, storage, and safety. This venture not only provides a steady income stream but also allows veterans to remain engaged with a familiar domain, giving them the opportunity to leverage their skills and knowledge while serving the civilian community. The combination of military experience and entrepreneurship can be a recipe for a successful and fulfilling business journey.
12. Hunting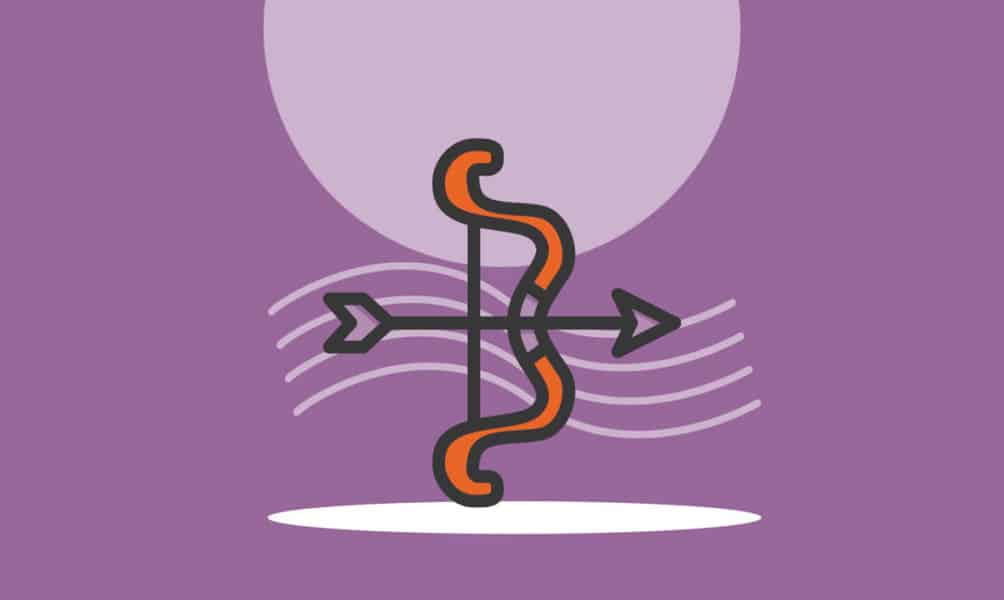 Are you an outdoorsman looking to make good money? If so, a hunting business may be the perfect choice. Hunting used to be a primary source of food, but it's now mostly a recreational activity, as is fishing. The US hunting and trapping industry earned $900 million in 2021. An increase in disposable income is expected to spur more Americans to spend more on recreation, including hunting.
You will need some equipment and a hunting license. That will be on top of the legal, insurance and other requirements that you have to meet before you launch your business. You will also need to learn some basic first-aid skills, study wildlife behavior, research hunting strategies, and more. It is also important to coordinate with your state's wildlife conservation department before you promote your hunting trip packages. With proper planning, a hunting business can be very profitable.
13. Vehicle Repairs & Services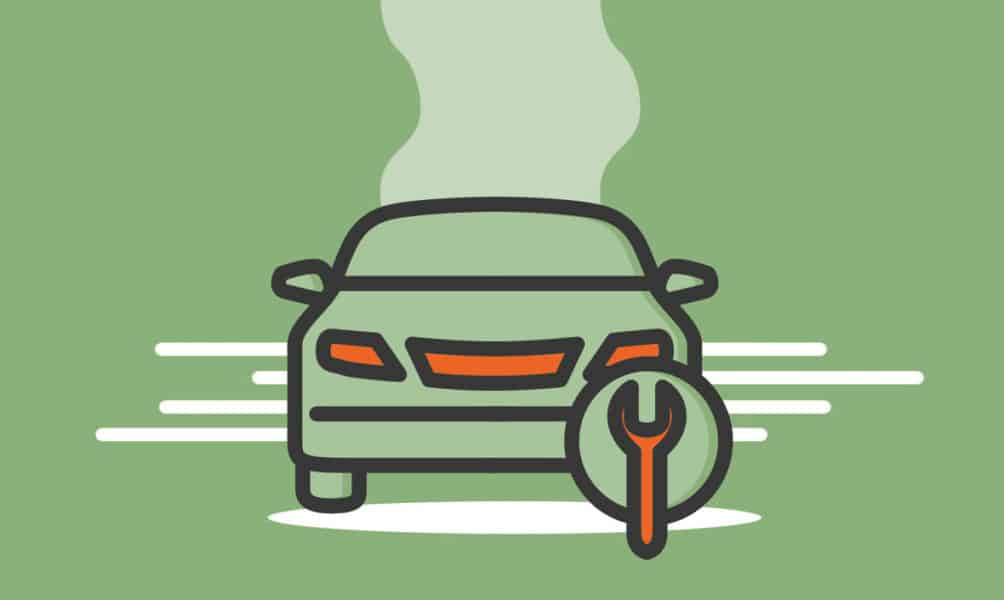 As the economy improves, car owners in the US are likely to seek repairs that were delayed by pandemic measures. If you're an entrepreneur with a good grasp of automotive parts and functions, now is the time to start a mechanic business. Nearly 70,000 job openings for automotive service technicians and mechanics are projected on average every year through 2030. To get a share of this growing market, be sure to keep up with the latest technologies, diagnostic software and tools to assess vehicles.
Before launching your business, you should check out the licensing and zoning requirements. Generally, a mechanic needs to finish high school and undergo an in-depth training or certification program. Once you comply with government regulations, it is important to research ways to differentiate yourself from the competition. Remember that there are hundreds of thousands of repair shops across the country. Although the industry seems to be saturated, there are still many ways for you to succeed. An option is to find an underserved location, set up your shop there, and work very hard.
14. Coaching Business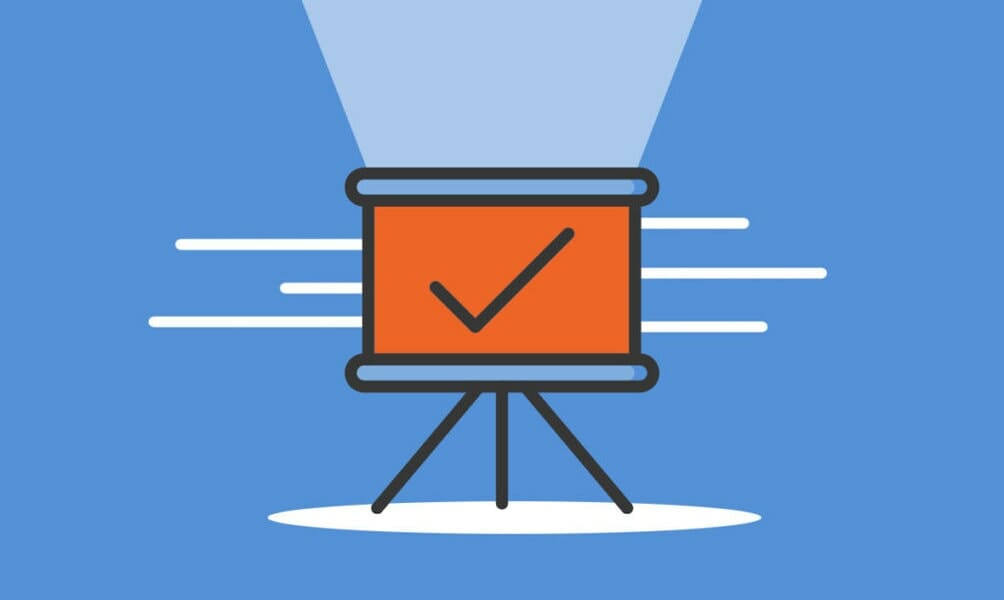 Not long ago, there were only a handful of coaching firms in the United States. Today there are more than 2,200 and the coaching industry is worth more than $11 billion and still seeing strong growth. Americans have learned to appreciate the value of good insight and planning, particularly when it comes to major decisions involving their finances, life, and personal health.
If you have expertise in any of these areas, you could start your own coaching business and help people lead more fulfilling lives while grabbing a slice of this fast-growing market. It's easy to get started. You need a reliable computer, some relevant experience and a strong marketing campaign, highlighting your skills on social media and beyond.
The challenge will be attracting and maintaining clients, so you'll need to find a way to stand out from the coaching crowd and prove your worth. A great website will surely help.
Discover how to start a coaching business in your area of expertise
Below we highlight three specific coaching business ideas that can put you on the path to entrepreneurial success.
Comments
14 Small Business Ideas For Veterans
Government Contracting
Security
Franchise
IT Consulting
Tour Business
Bar
Gym
Logistics
Meal Prep
Affiliate Marketing
Gun Shop
Hunting
Vehicle Repairs & Services
Coaching Business
Subscribe to Our Newsletter
Join our exclusive community! Subscribe to our newsletter
and gain insider access to cutting-edge business insights and trends.
Thank you for subscribing! We can't wait to share our latest news and updates with you. Get ready for exciting content in your inbox.