Back to Business Ideas Categories
32 Logistics and Transportation Business Ideas
Written by: David Lepeska
David has been writing and learning about business, finance and globalization for a quarter-century, starting with a small New York consulting firm in the 1990s.
Published on July 14, 2022
Updated on November 2, 2023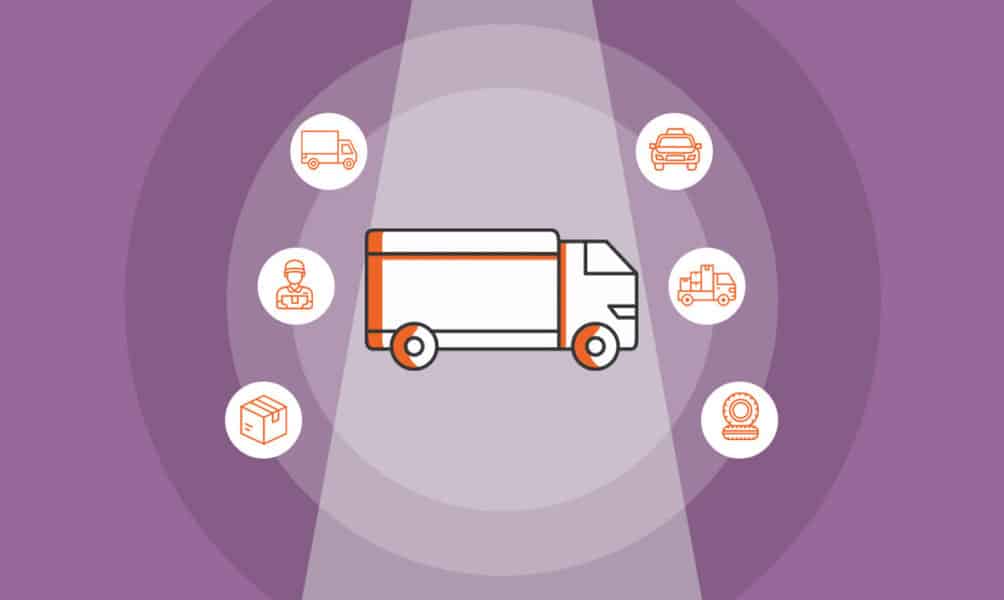 Logistics is a crucial element of the economy — and much more than moving goods from one place to another. The industry also includes packaging, storage, handling, trucking, shipping and more. The challenge is to complete the entire process in the most efficient way and fastest possible time.
If you're looking to join this industry, you could establish a storage or warehouse business, a delivery company, or a cargo van business. Check out this list of great logistics business ideas and start thinking about which might be right for you.
1. Transport Business
Goods and people always need to be moved from one place to another, which is why reliable transport is always in demand. Transportation and logistics are both fast-growing industries, and you could ride the wave by starting your own transport business and helping the world get moving.
The first step is to identify the kind of transport service you want to offer. You might offer rideshare and taxi services, group transportation and shuttle, logistics and courier services, or something else entirely. Once you have identified your niche market you should decide whether to open a hub and office space, or to be based out of your home. If you choose the latter, understand that your website will be absolutely crucial, and must be impeccably professional to attract clients.
But before you launch, be sure to research the necessary permits and licences required for the line of transport you choose. The last thing you want is to face massives fines just as business starts booming.
2. Trucking Business
If you have a passion for the open road, starting a trucking business may be the right path for you. Goods transport declined during the recent lockdowns, but as the pandemic recedes demand for trucking is expected to rise across the United States. You could start your own trucking and deliver valuable goods to people that need them while making good money.
First, you'll need to decide what type of trucking business you'd like to run: long-haul, short-haul, or local. When you're just starting out, you'll probably maintain a small operation and serve as the company's sole driver. Of course, you'll want to invest in a truck, and it's probably a good idea to look into used trucks to cut down on costs. You'll also need to get a commercial driver's license as well as insurance and any relevant permits for shipping goods. Once you've started delivering reliable trucking services and established a reputation, you can hire drivers, buy new trucks and watch the money roll in from the comfort of your own home!
3. Cargo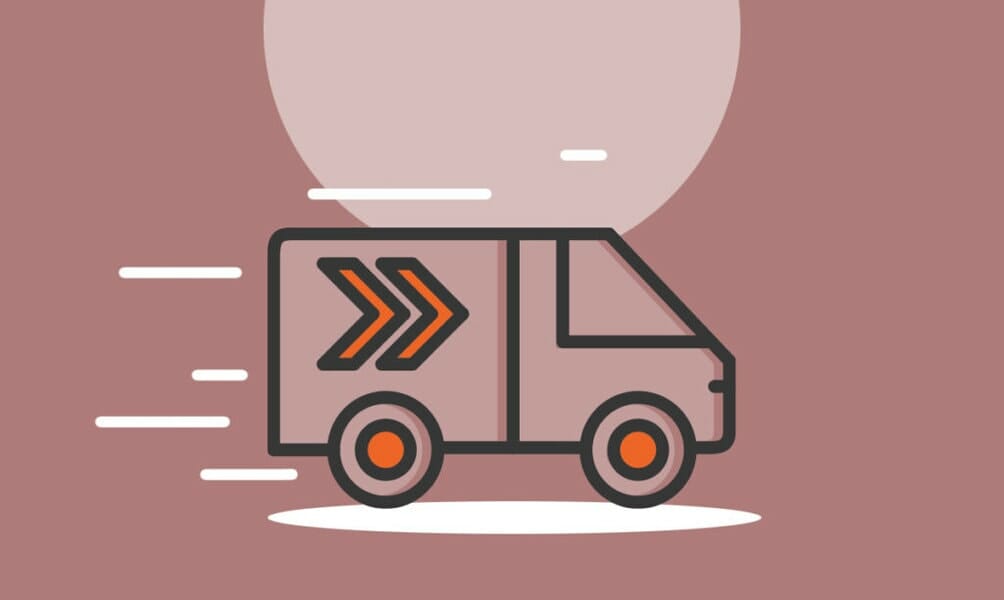 Each day, the US transportation system moves 50 million tons of goods — and that total is expected to increase every year through 2045. Most of that total is moved by truck across the US, with the rest moved by rail, sea and air. If you have a truck and you're looking to make some money, a cargo business might be the perfect opportunity for you.
It can be challenging to start a cargo business, but getting the right information and resources can help you on your way. The first step is complying with federal and state laws and regulations governing the transportation industry. You will need to find funding sources and make a business plan to get your cargo business off the ground. You'll be competing with big logistics companies, but it's still possible to capture a share of the market. Just be innovative and creative in marketing your business.
4. Box Truck
If you're tired of punching in and out and looking for a good business opportunity, look no further than local shipping. A box truck — a chassis cab and enclosed, box-shaped cargo space — is among the most commonly used vehicles for short-range goods shipments, including for major players like Amazon. You could start your own box truck business and help local businesses deliver their goods more efficiently while grabbing a share of the US' massive trucking industry.
The first step, of course, is getting yourself a box truck. They don't come cheap, but if you're able to find a good used one you should be able to make a reasonable deal. Next, you'll need to get your commercial driver's license, to be able to transport larger shipments. Finally, you'll need to learn the rules and regulations regarding the shipment of freight and relevant safety issues. Once all that's locked down, you'll be hitting the road in no time — and making good money working for yourself.
5. Taxi
Considering all the ride-sharing apps out there, you might be surprised to know that old-school taxis are not only surviving, but doing quite well. The US taxi and limo market is worth more than $66 billion and expects to see steady growth in the coming years. If you don't mind driving and enjoy meeting strangers, starting a taxi business might be the right move for you.
Getting started requires some real effort and investment. You'll need to buy a reliable car, if you don't already have one, plus good insurance and the necessary permits. In some cities the car hire license can be a major expense, for instance a New York City taxi medallion costs $80,000. In other places — like Cleveland, where it's $300 — not so much.
Once you're all set up, it's a good idea to build a website so people can find you, and you might want to offer an app as well, as most car services nowadays offer on-demand ordering. Finally, get creative with your marketing, provide excellent service to your first few clients, and the good reviews and revenues should start pouring in.
6. Moving Company
Rising home prices are prompting Americans to move out of expensive cities, fueling demand for moving services. For the five-year period to 2024, the moving services market in the US is expected to grow nearly $2 billion. Anyone who's ever moved knows how challenging and expensive it can be. Starting your own moving business now would be a great way to tap into a booming market and earn some cash while providing convenience to families relocating to a new home.
There are a few things you need to do to get started. Check out the local and interstate licensing and insurance requirements, see what existing businesses are doing and compare rates, and decide on the scope of your services. Some movers also provide packing, cleaning and handyman services, so you might want to look into that as well. Be prepared to invest in trucks, hire the right people, and use technology to enhance services. Finally, promote your business and build up your brand.
7. Mobile Tire Service
Do you like tinkering with cars? If so, a mobile tire service business might be the perfect venture. Almost every car owner in the US has experienced a flat tire, so this business offers high profit potential and a lot of opportunity for growth. More than 220,000 replacement tires were sold in the US in 2020, making it the best performing segment in the industry. Replacement passenger tire shipments are projected to be stable in the coming years.
A mobile tire service business provides on-site tire diagnostics and repairs. You can start with just one road service vehicle, but you'll need to comply with licensing and insurance requirements. You'll also need to get creative with your marketing campaign and scope out the competition before you decide on your rates. As you scale up your business, you could acquire more vehicles and be able to offer a fleet of well-equipped service vehicles. You might also need to hire other tire technicians. So be ready to roll up your sleeves and get started.
8. Cargo Van Delivery
Thanks to the boom in online shopping and the corresponding need for last-mile delivery services, a cargo van delivery business offers huge potential. The US retail e-commerce market is expected to exceed $1.3 trillion in value by 2025 — that's serious money. If you have a cargo van, you can take advantage of this market performance with your new delivery business.
Aside from getting a van, you'll want to invest in tools and equipment for loading and securing cargo. You'll need to comply with applicable laws as well as licensing and insurance requirements. Since you'll be competing with established brands, it is important to differentiate your business. For example, you can offer several options like door-to-door delivery or same-day delivery services. With hard work and a good marketing strategy, you can be very successful.
9. Mobile Mechanic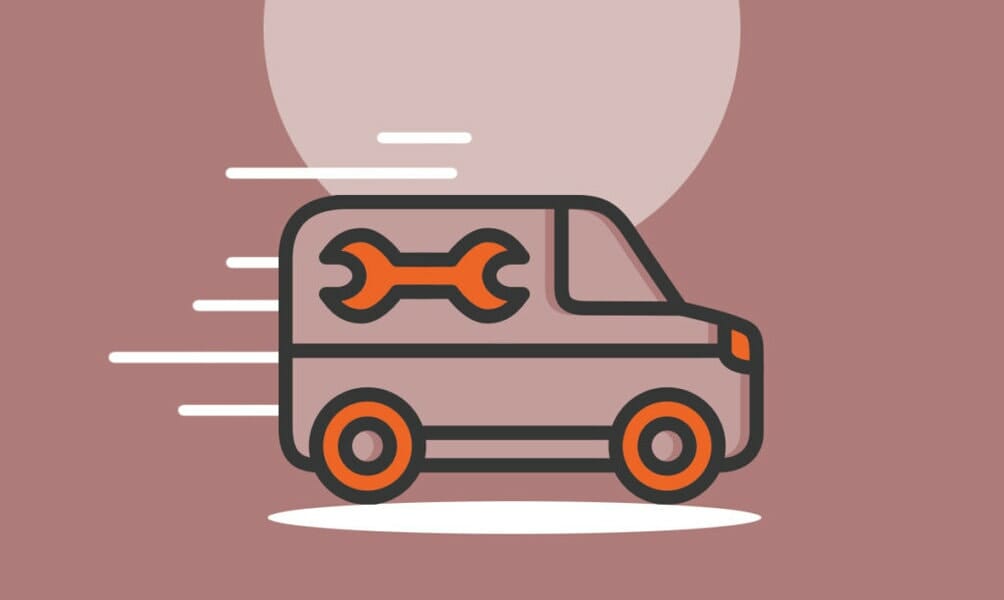 Tired of the grind of the garage? Maybe you've been a mechanic for years, and still enjoy fixing up cars, but the manager is always getting on you about little things or expecting you to work late. You could leave all that behind with your own mobile mechanic business, making house and road calls to people with car trouble — making good money while being your own boss.
While the $700 billion auto repair market has been stagnant in recent years, the mobile mechanic industry has exploded, due to a lot of people preferring to stay home. The main advantage for the entrepreneur, and the customer, is significantly lower costs. A mobile mechanic has just tools and a vehicle, and no staff to pay. More importantly, there's no garage, which means no rent.
Getting serviced at home for about half the normal price is usually an easy choice for car owners. It's also why, if you have a way with cars, you should be making plans to go solo.
10. Courier Service
If you're looking for a way to make extra money, starting your own courier business could be the perfect solution. You can work as much or as little as you want to start, and there's no need for expensive equipment or training. You'll just need a reliable vehicle, good insurance and decent driving ability.
Best of all, the market is growing fast, thanks to the rise of delivery apps like InstaCart, DoorDash and more. Particularly if you already have a car, this is a low-cost venture with little risk and strong profit potential. To get started you just need to sign up as a driver for one of your local delivery apps and start making pick ups and deliveries.
Once you've built a reputation, you could start offering your courier services to area businesses, which tend to pay more. If you're services are reliable, you'll likely get referrals and, sooner than you might imagine, you'll be able to set up your own courier business.
11. Uber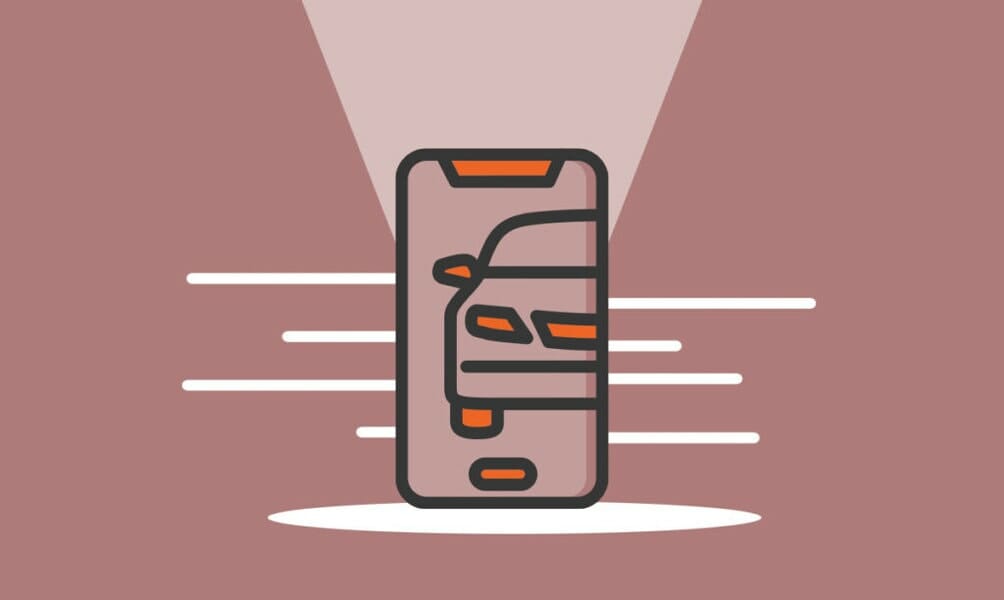 If you have a car and know your way around your city, you could easily start an Uber business. Uber, the leading ride-hailing app, can be a great way to make money. The company earned more than $17 billion in 2021 and has nearly 4 million drivers worldwide.
The broader ride-sharing market is projected to grow substantially through 2025. In the US, about a fourth of the population uses a ride-sharing service at least once a month.
To set up your Uber business, the first thing you need to do is to register with Uber. Uber only allows drivers with their own cars, so you should get one if you don't have one yet. You will be asked to submit the required documents, prepare for a background check, and download the app. For background check, Uber looks into an applicant's driving record and criminal history, if any.
Once you pass the screening, you'll start getting customers and be well on your way!
12. Semi Truck Business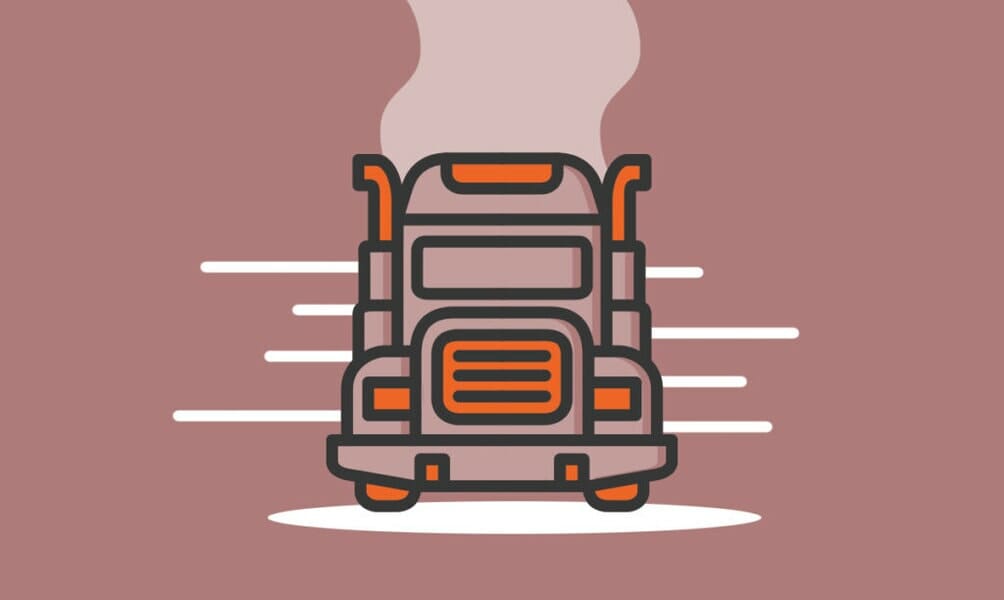 Thinking about starting your own semi-truck business? Great idea! Semi-trucks are usually Class 8 heavy-duty trucks used for hauling large loads. Class 8 vehicle sales recovered from a pandemic slump and increased by 15% in 2021, with trucking companies purchasing over 220,000 trucks. Demand for semi-trucks is expected to stay strong as the economy continues to recover. The trucking industry is the lifeblood of the US economy and hauls most of the goods consumed.
To get started, you'll need to choose the right truck, explore financing options, and comply with licensing and insurance requirements. You'll also want to comply with state and federal safety regulations. Failure to comply with these could mean stiff fines and penalties, which would not be good for your new semi-truck business.
13. Dump Truck
Did you hear about the $1 trillion infrastructure bill? Its approval means the US is about to start dozens of massive projects to upgrade roads, bridges, railways and airports across the country. Dump trucks are already a $20 billion industry, and that total is expected to grow significantly in the years ahead. If you enjoy driving a big rig, or are interested in learning how, now is an excellent time to start a dump truck business and grab a slice of this growing market.
Best of all, it's an incredibly simple model. You have a truck, and businesses need you to transport or haul away their waste, gravel, sand, and building materials. The two main hurdles are buying that first dump truck, which will cost you a pretty penny, and taking the time to acquire a commercial driver's license. Get over those, however, and you'll be in the fast lane to success.
14. Medical Transporation
As Baby Boomers age, non-emergency medical transportation is also booming. After years of strong growth the US market is projected to hit $25 billion in 2026. The sick, disabled and elderly have places to go, and often need help getting there. You could start your own medical transportation business, help people in need and ride the industry's growth to serious success.
Keep in mind, this is not the easiest market to break into. For one thing, you'll need a reliable medical transport van outfitted with the requisite lift and safety features. You'll need to acquire the relevant healthcare provider licenses and permits as well as insurance, and be certified by either Medicare or Medicaid. Finally, once that's all done, you'll just have to determine which services you'll offer and start marketing your business online, at local hospitals and retirement communities.
As long as your rates are fair and your services reliable, you'll soon start getting regular clients.
15. Tow Truck
If you're looking for a new business opportunity, starting a tow truck business may be the perfect choice. For one thing, vehicles are constantly breaking down, which is why towing is a fast-growing $11 billion US industry. With just one truck you could start your business from home, help all kinds of people out of terrible jams and grab a share of that huge market.
Of course, tow trucks don't come cheap, and the down payment on even a used truck might cost $10,000 or more. But that's nothing compared to the money you'll make, as the average tow runs about $100. You'll need to acquire a commercial driver's license and make sure you have excellent insurance that protects your business and your customers from potential damages. You may also need a state or local permit to offering towing services, so be sure to check with your local governments.
Finally, you'll need to hit on a marketing approach that helps your towing service stand out from the competition, whether that's discounted prices, rapid service or something else. Once all that's sorted, you'll be driving your way to serious profits.
16. Junk Removal
You've probably heard that real estate has been booming of late. But you may not realize that this also means the construction industry has been doing well, which consequently means that demand for junk removal services has been on the rise. The construction of new office buildings and residential properties creates massive amounts of waste and used materials.
As a result, the US waste removal industry is now worth $60 billion and seeing steady growth, and if you don't mind a bit of heavy lifting, now is an excellent time to start your own junk removal business. It's probably easier than you think. You'll need a truck, as well as the right tools and equipment — both of which you could find with a bit of online digging.
Most likely, you'll also need a commercial driver's license, as some of the loads you haul are likely to exceed the weight limit allowed under a normal license. Finally, you'll want to reach out to contractors, construction firms, developers and property managers to offer your services.
A smart approach is to offer a discount to attract your initial clients. Then, once you've delivered fantastic service, the referrals, and the cash, should start rolling in.
17. Owner-Operator Trucking Business
Driving trucks for a living may not be very glamorous, but did you know that trucking is a vital pillar in the US economy? Trucks move roughly 70% of all freight across the country and eight in 10 communities depend on trucks for the delivery of necessities. As of 2022, trucking is estimated to be worth $217 billion in the US. Industry revenue has increased steadily at 3% per year despite the pandemic. If you have a truck, starting an owner-operator trucking business now can be very lucrative.
Before you get started, you'll need to obtain a commercial driver's license, pass a written exam and driving test, and apply for trucking authority. The licensing requirements may differ from state to state so it's best to check with your state for the details. Once you've obtained your license and registered your business, it's a good idea to research the market and promote your business. With an effective marketing strategy, your owner-operator trucking business could provide solid income.
18. Hauling Business
The US government recently passed a trillion-dollar infrastructure bill, which means countless major construction projects will soon be coming to work sites near you. As a result, many tons of materials and waste will need to be moved from one place to another.
The US waste removal industry is already worth $60 billion and seeing steady growth. So if you're willing to do some heavy lifting, you could start your own hauling business and help clear the way for new construction while grabbing a share of this growing market.
The first step is getting a reliable truck. You probably want a good-sized pick-up or even a box truck, as the bigger the hauling capacity the more you'll make with each load. You'll also need good hauling equipment and most likely, a commercial driver's license, to take on the big jobs. Beyond that, attracting clients will be mainly about advertising your services on the right platforms and effectively marketing your business.
Once you get those first few customers in the door, as long as you deliver excellent and professional service, you're likely to get referrals and steadily build a reputation for reliability.
19. Pet Transport
Are you an animal lover with a truck or van? Starting a pet transport business might be the perfect opportunity for you. This business provides services to pet owners who need to relocate, travel long distances with their pets, or acquire pets from another state or country. In the US, the pet transportation services industry is estimated to be worth $2 billion and expected to grow at a fast pace through 2026 as more people travel and consumer spending increases.
You can start small by transporting dogs and cats between breeders and clients. When you're ready, you can advance to transporting dogs and cats for animal shelters or veterinarians. As your business grows, you can expand your services to include international transport. It is important to make sure that the animals are safe and handled with care during travel. You might also want to consider joining an international network of pet relocation specialists so your business can be recognized as trained and qualified to provide pet transportation services.
20. Mobile Oil Change
One of the best ways to retain a client is to show up where they are instead of making them come to you. This is why starting a mobile oil change business makes perfect sense if you're looking for a new venture. The oil change services industry in the US has been growing steadily, with total revenue estimated at $7 billion in 2022, and the latest trend is to take services directly to the customers.
A mobile oil change business is relatively easy to start. It's usually a lower-cost option than starting a traditional repair shop, and there's a lot of potential for growth in this market. In order to be successful, you'll need to invest in some equipment and learn the best practices for changing oil. Keep in mind that delaying an oil change would turn motor oil into sludge, which could lead to a complete engine failure. To promote your business, you can distribute flyers and post on your social media account. Just make sure you are available when a customer gets in touch with you.
21. Hot Shot Trucking Business
Hot shot trucking is growing fast because it addresses a market gap, helping out shippers who want to move small freight loads quickly and would rather not pay for a large truck. The freight is carried in a standard pick-up truck or trailer attached to the truck.
Hot shot businesses specialize in shipping small, time-sensitive loads such as farm goods and building materials, commercial equipment, and so on. When done right, it can be a highly lucrative business with good profit margins. And like all shipping services, the work is varied, taking you to new places and interacting with new people every day.
The first step is to get your own truck and acquire the necessary licenses and permits, as well as insurance. Next, research the competition and find a market gap — maybe your local area needs medicines or produce delivered at odd hours. Finally, put out the word and start doing jobs.
If you jump into your new business with both feet, you could become the next hot shot!
22. Car Rental
As people book long-delayed holidays in the wake of the pandemic, the car rental industry is booming, with global revenues expected to double by 2027. With some hard work and determination, you could start your own car rental business and provide business and leisure travelers with the transport they need while grabbing your share of a growing $50 billion US market and making a good living.
Keep in mind that this is a competitive market, which means you'll need to find ways to stand out, such as with deep discounts or a unique selection of cars. Speaking of which, you'll also need to lay out a sizable investment to get your initial fleet of 4-5 cars. Finally, it's crucial that you meet all the licensing and insurance requirements or your business could face severe fines. But if you're able to clear these hurdles, there's a good chance your car rental business will soon be cruising down easy street.
23. Senior Transportation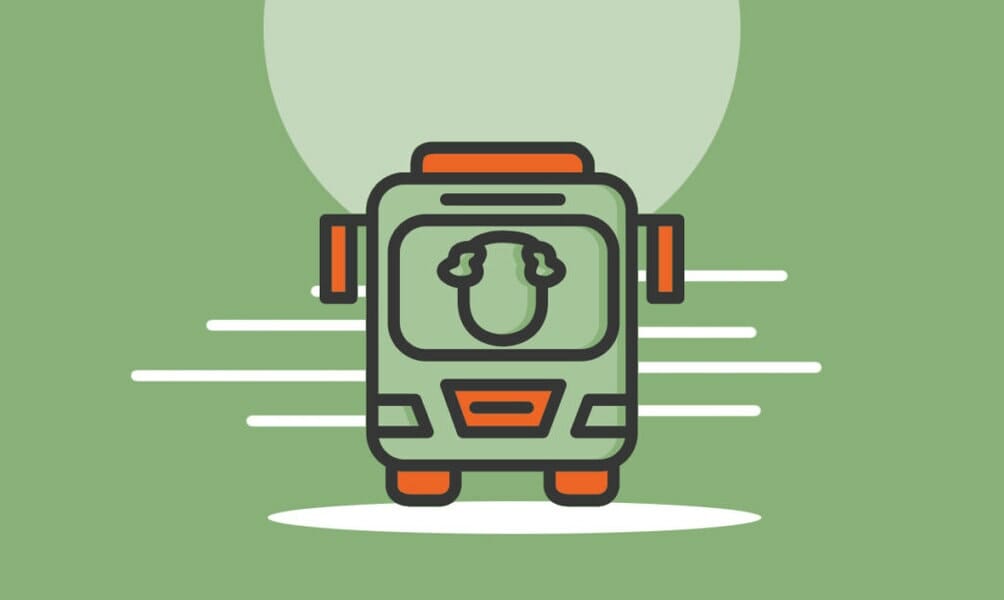 By 2030, the number of Americans 65 and older is projected to increase to more than 72 million. They will be requiring transportation and other elderly care services. If you're on the lookout for the next big business opportunity, consider starting a senior transportation business.
Start your business by understanding your target market. Older adults still need to get around to visit a doctor, shop for necessities, or see friends and loved ones. But most can no longer drive due to visual impairment and other challenges that increase the risk of road accidents. Public transport units usually have accessibility features, but seniors might have difficulty navigating stairs or walking between stops.
You also have to find out whether seniors need other services. Do they need service providers or just drivers? What is their budget? The answers to these questions will help you determine the type of fleet and service model to use. With your senior transportation business, you can look forward to making a profit and helping seniors maintain their mobility and independence as well.
24. Parking Lot
Do you have an idle property to convert into a parking lot? A parking lot business is easy to manage, but has high profit potential. Parking lots and garages in the US are enjoying higher profits again after suffering a decline during the pandemic. The industry is rebounding and expected to reach $11 billion by 2024. S
If you don't have an idle property, don't fret. You can apply for a loan or use your personal savings to buy an existing parking lot. Another option is to buy a plot of land and develop it into a parking lot. Before you can open your business, you need to comply with your state's licensing, zoning, insurance, and other requirements. Promoting your business is important. You can employ digital marketing strategies and make use of social media platforms to advertise your parking lot and attract customers.
25. Sprinter Van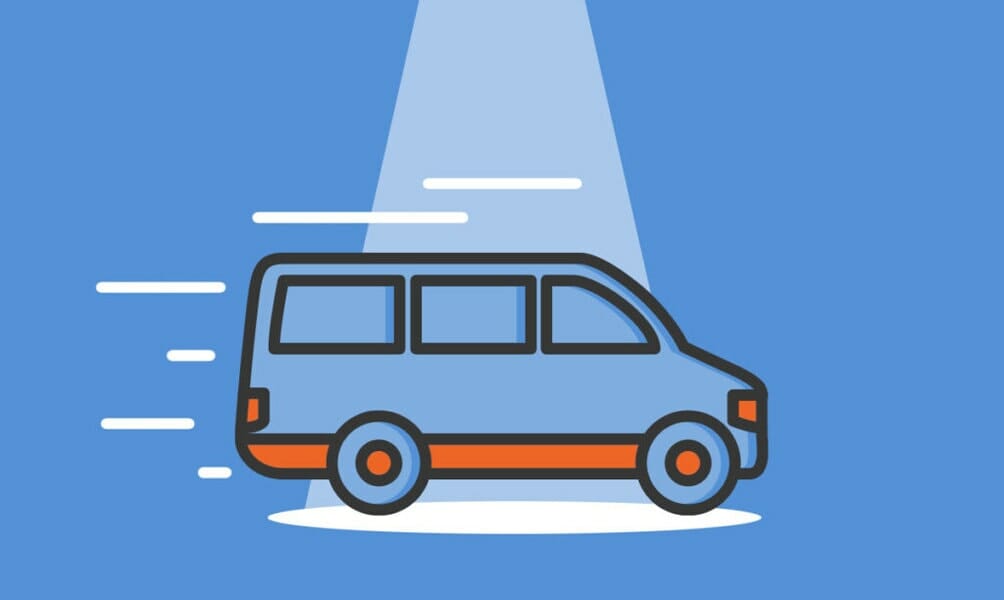 Sales of sprinter vans in the US have consistently increased, reaching more than 40,000 units in 2021 despite the coronavirus pandemic. For entrepreneurs, this presents an opportunity to start a new venture. Sprinter vans are used to transport passengers, cargoes, or both. In the passenger segment, the vans are used for limousine services, campus transport, shuttles and tours. If you're considering starting a sprinter van business, you have these options available.
To get started, you have to choose your business model. You can either apply to become a dealer or distributor, or invest in a van and start a rental business. If you're going for a rental business, it's important that you check out the permit and licensing requirements, determine how much insurance you need to pay, establish a facility for your business, and be ready with operational and maintenance funds. As you gradually build up a customer base, you can invest in more vans and grow your business.
26. Mobile Detailing Business
If you're thinking about starting your own mobile detailing business, you're on the right track. Mobile detailers offer complete exterior care by bringing their service directly to the customer. Mobile detailing has grown fast in recent years, and offers real opportunity for the determined entrepreneur.
Most detailers specialize in car washes and waxing services, but you could offer additional services like window tinting or paint touch-ups as well. You could provide your services at people's homes, or while their work, or even traveling. Once you've invested in some good detailing equipment, all you need to do is market your services with flyers, in local publications and at online platforms like Handy and TaskRabbit.
As long as you're able to provide quality detailing and great service, before you know it, you'll be dashing all over town to satisfy growing customer demand.
27. Grocery Delivery
Global online grocery delivery sales have been growing by almost 30% since the coronavirus pandemic crippled economies in 2020. This stellar performance is expected to continue through 2024 as a lot of people continue to stay or work from home even with the lifting of protective measures. With online grocery shopping, consumers no longer have to spend time queuing in supermarkets. They simply browse through a retailer's website or app, shop and check out, pay for the items online, and have these delivered right to their doorstep.
If you're thinking of starting a grocery delivery business, now's the time to do it. You have at least three options: operate your own delivery service, work with a franchise, or sign up with an established retailer. Consider carefully the pros and cons of each option before deciding on which business model to choose. Assess the competition as well and identify possible clients if you're going to give it a go on your own. Whatever your decision is, plenty of opportunities await.
28. Car Wash
Some people REALLY love their cars, and need to keep them looking beautiful in and out. That's why the US is home to nearly 17,000 car washes and a growing $28 billion industry. With a decent-sized investment, you could start your own car wash business and make countless car owners beam with pride while making a good living.
One crucial element will be location, as few people drive out of their way for a good car wash. So it's important to find a location with ample space, steady vehicular traffic and easy access. Near malls and shopping centers, or alongside highway rest stops, are among the stronger options. Once you've nailed that down, you'll need to invest in top-of-the-line car washing machines and fine-tune your knowledge of car detailing. Soon enough, you'll be washing your way straight to the bank!
29. Travel Agency
Are you always planning your next vacation? Why not start your own travel agency business? It's a great way to share your love of travel with others, and it can be a very lucrative business. Travel agencies in the US are expected to rebound strongly from pandemic slump and see a 38% increase in revenue in 2022 due to pent-up demand. The market is predicted to grow steadily through 2026.
If you have the resources, starting a travel agency business can be a breeze. But first, you need to identify your target market. Will you be focusing on domestic or international travel? A lot of Americans are going on overnight trips for vacations or business purposes, providing an opportunity for travel agencies to earn money. Arranging trips for international visitors is also possible now that the US has eased travel requirements. Once you find your niche and draw up a business plan, you should work on establishing your brand and promoting it to find clients.
30. Mechanic Business
As the economy improves, car owners in the US are seeking repairs that were delayed by pandemic measures. If you're an entrepreneur with a good grasp of automotive parts and functions, now is the time to start a mechanic business. Nearly 70,000 job openings for automotive service technicians and mechanics are projected on average every year through 2030. To get a share of this lucrative market, you will need to keep up with the latest technologies, diagnostic software and tools to assess vehicles.
Before launching your business, you will need to check out the licensing and zoning requirements. Generally, a mechanic needs to finish high school and undergo an in-depth training or certification program. Once you comply with government regulations, it is important to research ways to differentiate yourself from the competition. Remember that there are hundreds of thousands of repair shops across the country. Although the industry seems to be saturated, there are still many ways for you to succeed. An option is to find an underserved location, set up your shop there, and work very hard.
31. Gas Station
Gas stations are leading retail sales gains in the US as sales continue to surge year despite the price rise. In February 2022, gas stations states were up 36% compared to the previous year. Gas stations can be very profitable when they're strategically located and well managed. If you have a property at the heart of a commercial district or you are presented with the opportunity to acquire a gas station with a good location, then you should consider starting a gas station business.
A gas station requires a significant investment if you're building from scratch, so it's important to identify funding sources before you get started. An option is to buy an existing gas station, but not before you check for any legal, environmental and other issues affecting the property. You will need to get a license and comply with applicable underground storage regulations. With careful planning, you can make your gas station business successful.
32. Food Delivery
The US food delivery industry experienced a boom in the past two years, thanks partly to the stay-at-home orders issued as a preventive measure against covid-19. The industry has shown no signs of slowing down despite the easing of pandemic restrictions. German data analyst Statista predicts revenue in the online food delivery segment to reach $66 billion in 2022 and grow around 10% annually through 2026. So if you've been thinking about starting a food delivery business, now's the time to act.
As this is a fiercely competitive industry, you'll have to carefully research the market in your chosen business location and decide on a niche. Once you've complied with the regulatory requirements, it's a good idea to put together a digital marketing plan, develop a website, acquire the software that best fits your business, and pass the word around. With a good marketing plan, you'll soon be receiving bookings for delivery and well on your way to success!
32 Logistics and Transportation Business Ideas
Transport Business
Trucking Business
Cargo
Box Truck
Taxi
Moving Company
Mobile Tire Service
Cargo Van Delivery
Mobile Mechanic
Courier Service
Uber
Semi Truck Business
Dump Truck
Medical Transporation
Tow Truck
Junk Removal
Owner-Operator Trucking Business
Hauling Business
Pet Transport
Mobile Oil Change
Hot Shot Trucking Business
Car Rental
Senior Transportation
Parking Lot
Sprinter Van
Mobile Detailing Business
Grocery Delivery
Car Wash
Travel Agency
Mechanic Business
Gas Station
Food Delivery
Subscribe to Our Newsletter
Join our exclusive community! Subscribe to our newsletter
and gain insider access to cutting-edge business insights and trends.
Thank you for subscribing! We can't wait to share our latest news and updates with you. Get ready for exciting content in your inbox.