Back to Business Ideas Categories
16 Profitable Retail Business Ideas
Written by: Carolyn Young
Carolyn Young is a business writer who focuses on entrepreneurial concepts and the business formation. She has over 25 years of experience in business roles, and has authored several entrepreneurship textbooks.
Edited by: David Lepeska
David has been writing and learning about business, finance and globalization for a quarter-century, starting with a small New York consulting firm in the 1990s.
Updated on October 2, 2023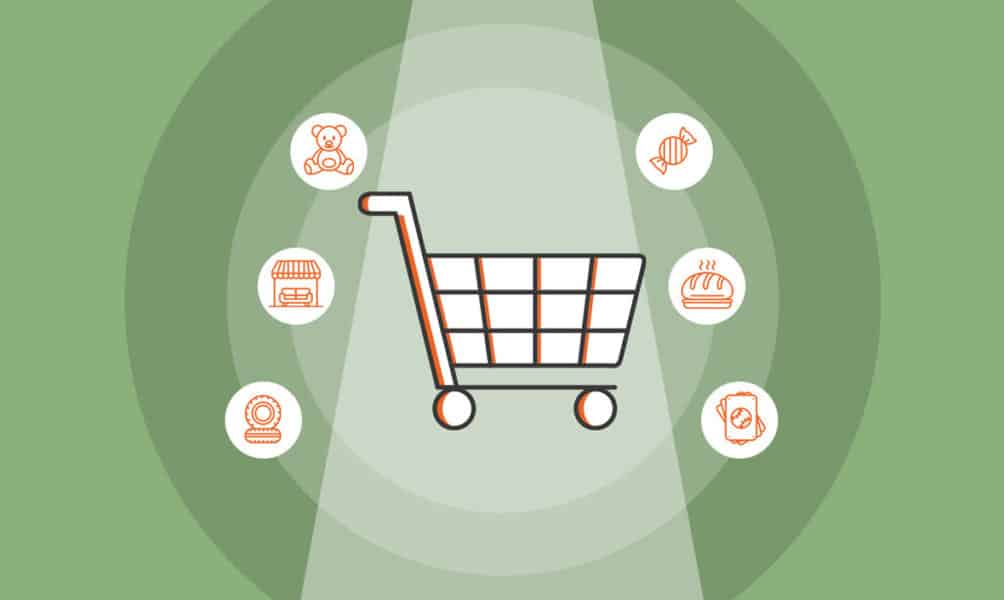 16 Profitable Retail Business Ideas
Refurbished Furniture Store
Sports Memorabilia Shop
Flower Shop
Clothing Boutique
Organic Food Shop
Bakery
Toy Store
Jewelry Store
Tech Accessories Store
Craft Beer Shop
Candy Store
Auto Parts Shop
Cosmetics Store
Specialty Coffee Shop
Used Tire Shop
Vape Shop
The world of retail is huge, and lucrative opportunities are many. Retail offers endless areas for a budding entrepreneur to explore ideas for new businesses, which can make for an overwhelming decision when trying to choose what kind of business to start.
This guide outlines some of the best retail business ideas to help you make that decision and start on the road to success.
1. Refurbished Furniture Store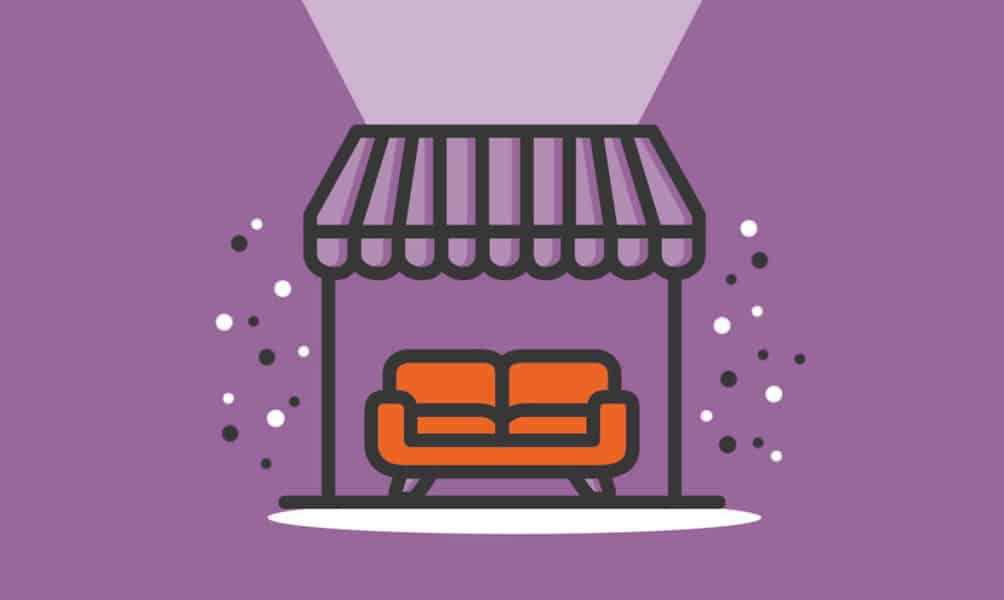 If you've ever refurbished furniture as a hobby, why not make it a business? People love old things that get a second chance at life, including furniture of various styles. You could easily find old furniture at garage sales, flea markets, and estate auctions, then put some work into it and sell it in your store for a large profit. Secondhand furniture is trending again as people seek to reduce their environmental footprint. In fact, the global secondhand furniture market was more than $12 billion in 2019 and is expected to more than double by 2027. It's a great time to get in on the action!
2. Sports Memorabilia Shop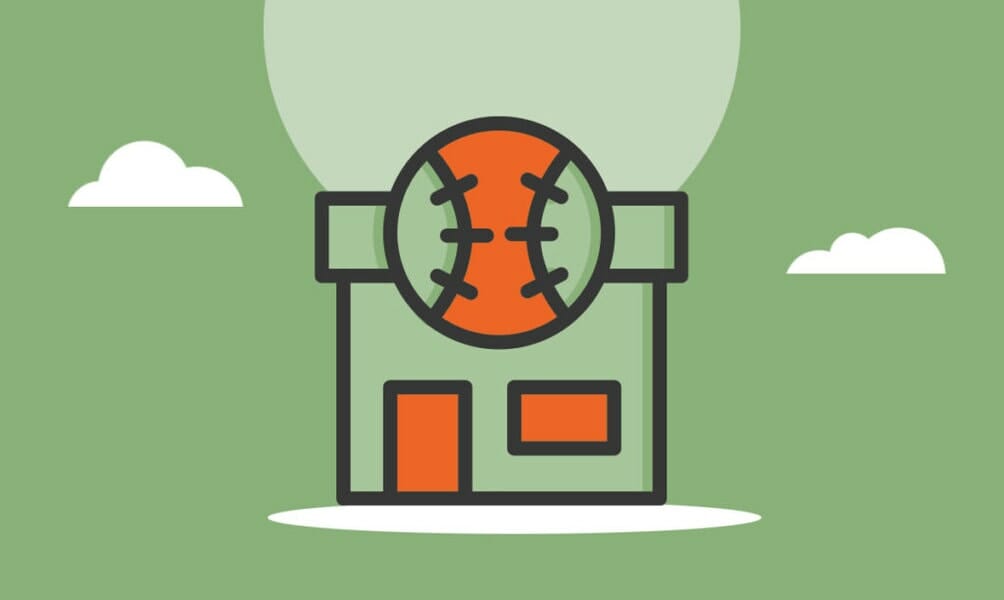 Attention sports fans! The sports memorabilia market is booming, worth $26 billion in 2022, and expected to explode to more than $220 billion over the next 10 years. If you already have your own collection, that's a great place to start. Then you can hit the garage sales, flea markets, and estate auctions focused on building your inventory. The online market for sports memorabilia is great and growing, so you can have a brick-and-mortar store and an e-commerce store as well to maximize your sales.
3. Flower Shop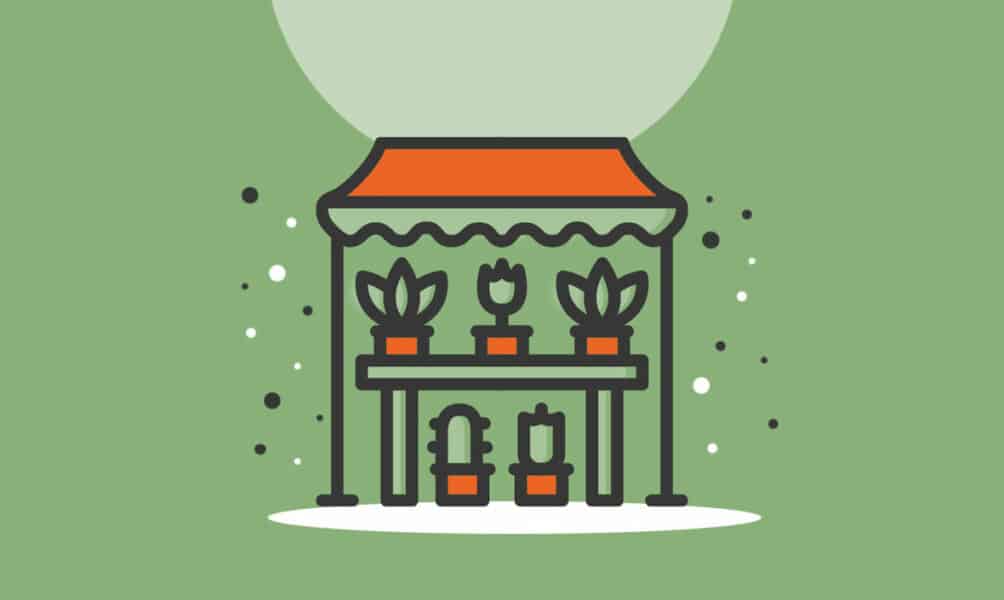 Everyone loves flowers, especially when you get a surprise flower delivery from your sweetheart. If you have a knack for arranging flowers, you can make a nice living with your own flower shop. The florist industry is worth $6 billion, so there is money to be made. Profit margins on flowers are high too, averaging about 70%, so most of what you make will stay in your pocket. You'll also be spreading beauty and joy in your community!
4. Clothing Boutique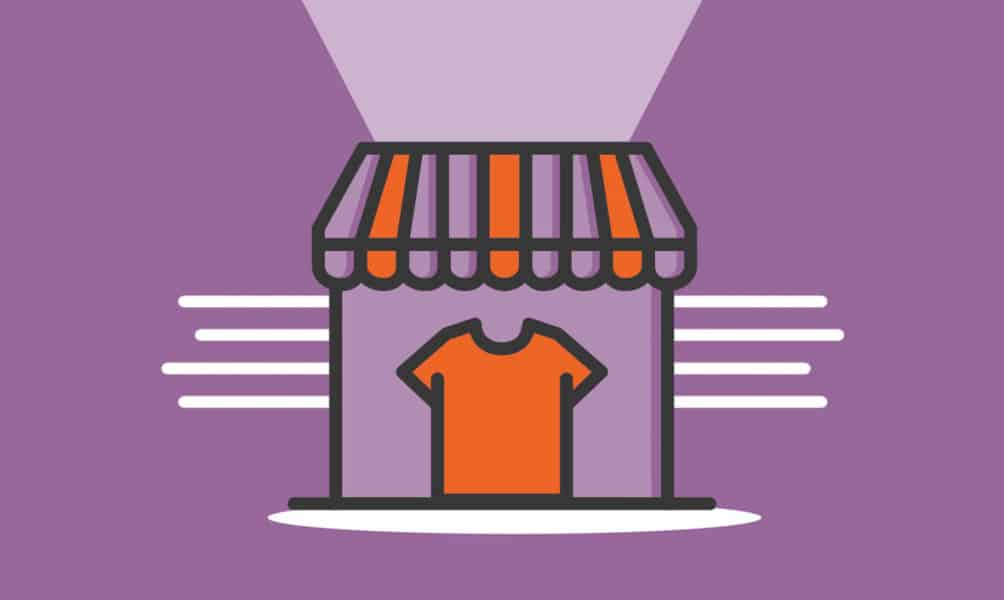 The discerning fashionista often prefers to shop in small, specialty clothing boutiques rather than the big department stores. If you have an eye for fashion trends, you could build the go-to clothing boutique in your area. You could specialize in anything from cocktail dresses to streetwear, or you could stock a variety of items. The clothing boutique industry in the U.S. is bouncing back nicely from the pandemic dip, growing nearly 8% in 2022 to reach more than $22 billion. And that's just boutiques – not the big players in the clothing industry.
5. Organic Food Shop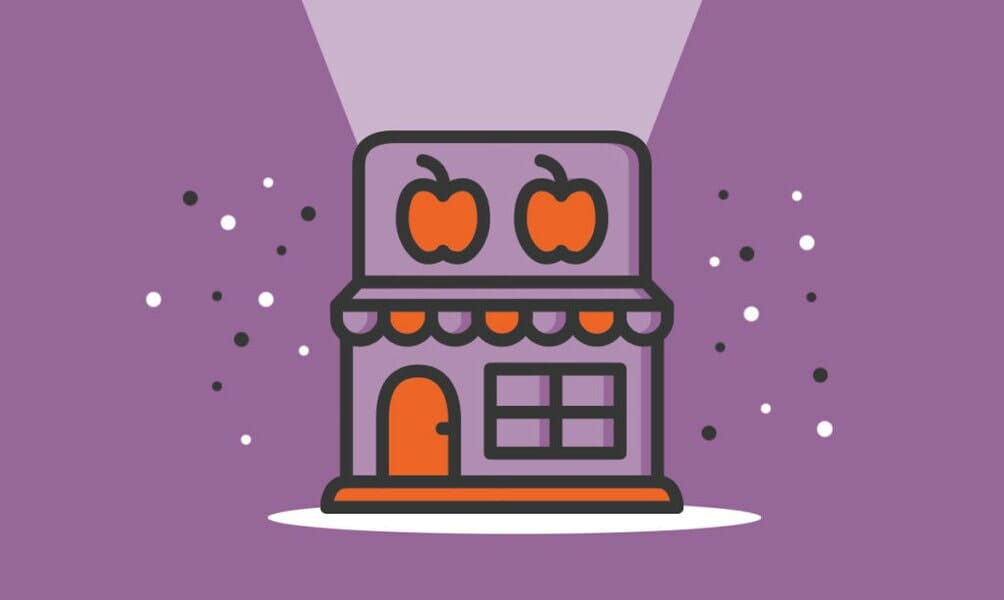 Organic food sales are growing at a faster rate than the grocery market in general, illustrating that more people are looking for the organic label for foods. Organic options are appealing to the growing numbers of people who are more health-conscious than ever. People spent nearly $60 billion on organic foods in 2021. You could take advantage of the swing to organic and reap the rewards of the trend with an organic food shop. You could specialize in fresh organic foods like produce and meat, or pre-packaged foods, or you could offer a wide array of products.
6. Bakery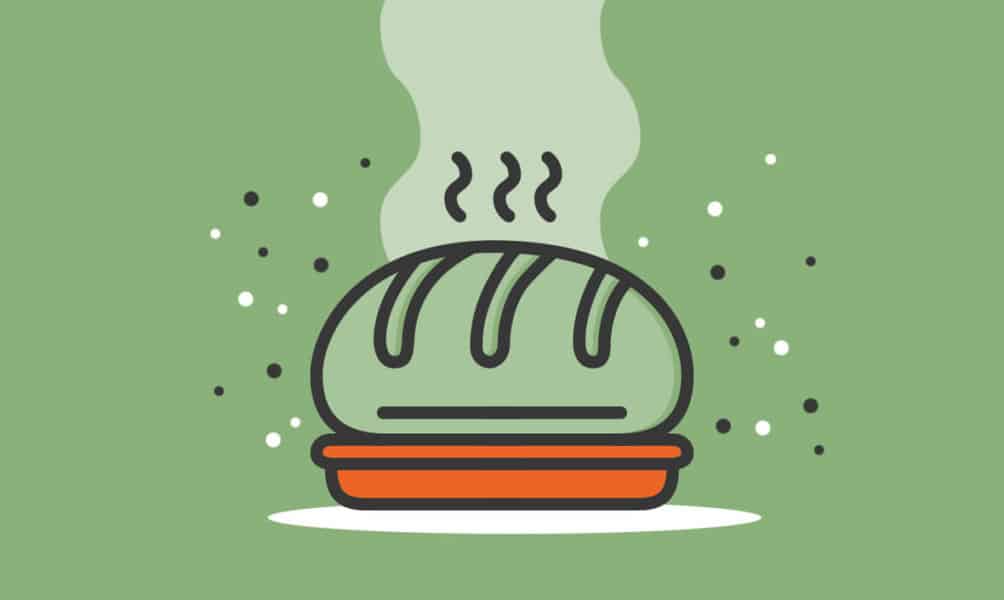 Nothing tempts the taste buds more than the aroma of fresh baked goods, whether coffee cakes, muffins, or bread in the morning or as a treat any time of day. If you are a master baker, a bakery could not only be a nice money-maker, but you could have fun doing what you love. The bakery industry is growing, worth a whopping $12 billion in the U.S. alone. You could specialize in any number of baked goods by choosing what you do best, or you could surprise your customers daily with different goodies on the menu. Either way, you could be the talk – and treat – of your neighborhood.
7. Toy Store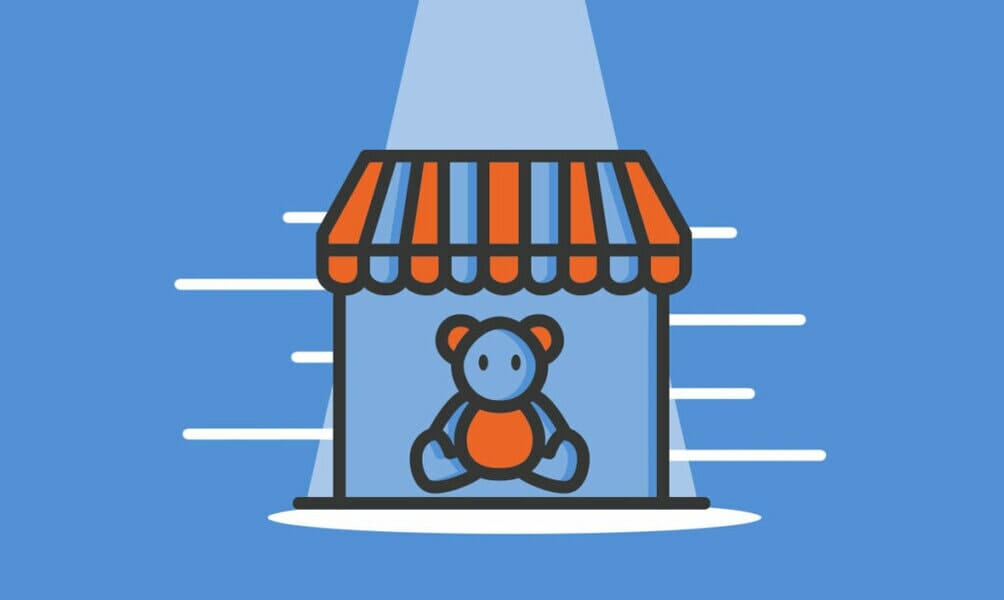 Toys are timeless, forever lighting up the eyes of children. They are also big business, with U.S. consumers spending nearly $40 billion a year on toys for their kiddos. As the pandemic winds down, toy sales are booming, so it's a great time to jump on the toy train. You could capture the latest toy trends market with your own toy store, making a nice profit and bringing joy to children of all ages. If you love kids, you'll also get to interact with them every day, which means there will never be a dull moment.
8. Jewelry Store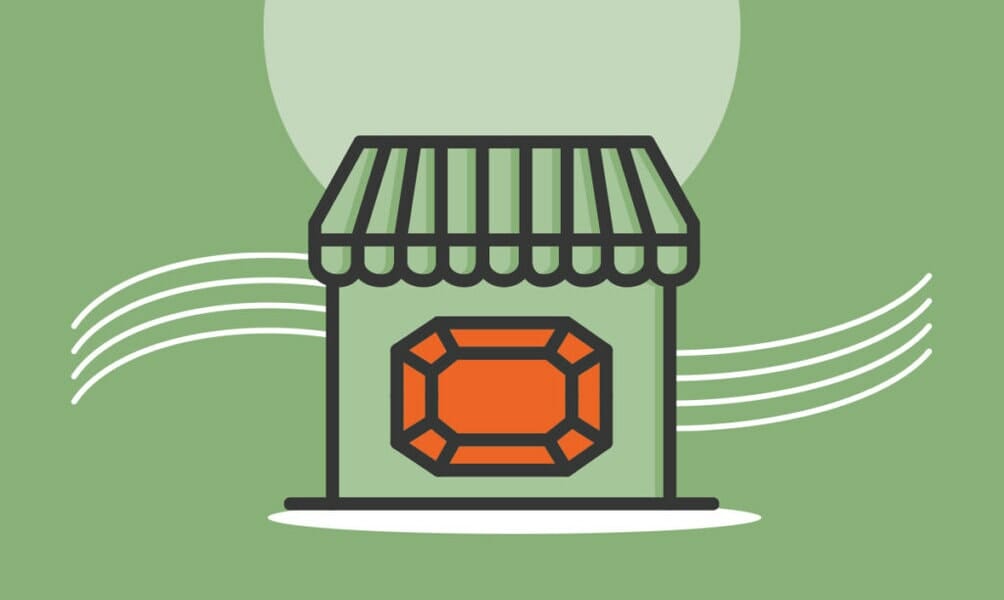 You could take a few different approaches to open a jewelry store. If you're crafty, you could make your own. If you're artistic, you could design your own jewelry line and have it manufactured. Alternatively, you could buy affordable jewelry brands at wholesale to resell in your shop. You could do the same with fine jewelry, or feature the work of area crafters and artists. Whichever option you choose, there is money to be made in a $250 billion global market.
9. Tech Accessories Store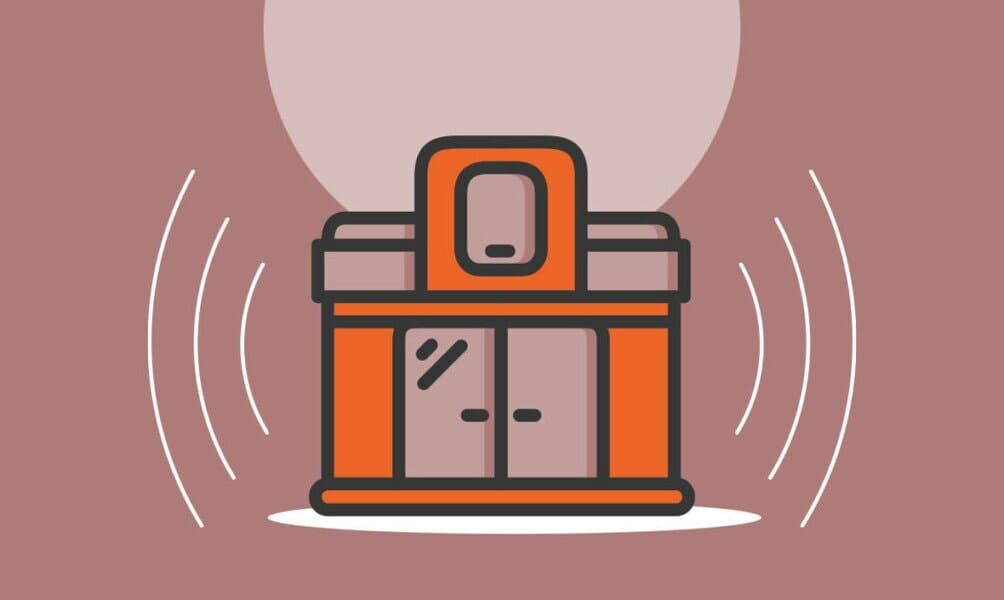 Have you ever been in a large electronics store trying to find the right accessory for your phone or computer? It can be a nightmare! A neighborhood tech accessories store could help solve that challenge for people in your area. Tech accessories also go for significant prices since they are essential items for most people these days. As more and more people around the world are adopting new technologies, the tech accessory market is booming, expected to grow by more than $30 billion in the next few years.
10. Craft Beer Shop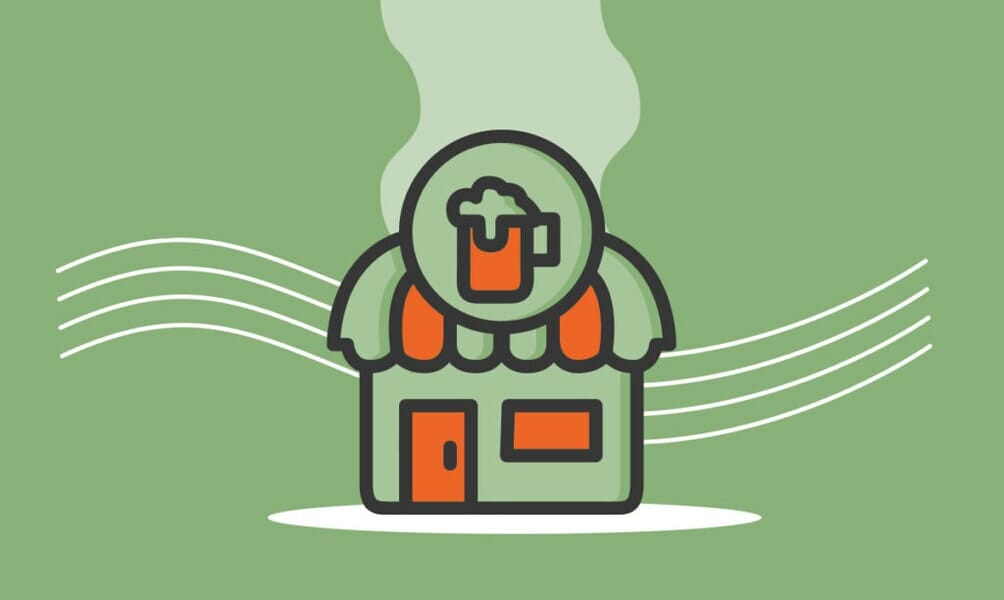 Craft beers account for nearly 30% of the U.S. beer market, growing in popularity pint by pint. If you're a craft beer lover, you could use your taste and knowledge to select craft beers to stock and sell in your own store. Think of all the tasting you'd have to do to test the products! Globally, the craft beer market is projected to more than double by 2028, so it's a great time to get in on the action. You'd also meet lots of like-minded beer lovers to share a new brew.
11. Candy Store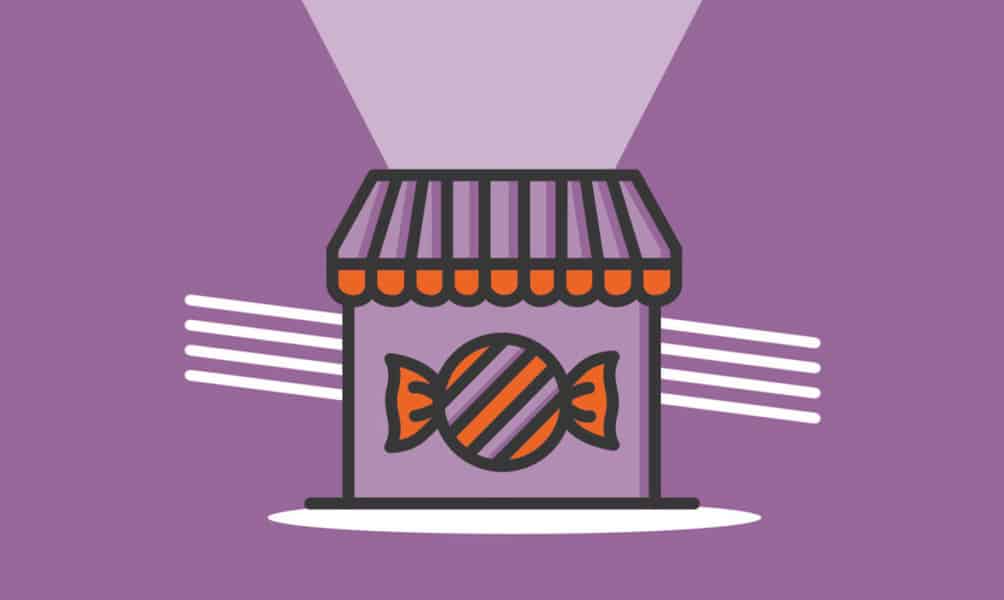 Chocolates, caramels, fruit-flavored candies, peppermints…the list goes on and on. Old and young people alike love candy for special occasions or as a treat on any day. You can approach your own candy store in several ways. If you're a candy maker, you can create your own brand to sell in your store. You can make the candy in your own commercial kitchen or partner with a manufacturer to make your recipes. Alternatively, you can buy popular candies wholesale and resell them in your store. Candy never goes out of style, with the U.S. market worth more than $12 billion.
12. Auto Parts Shop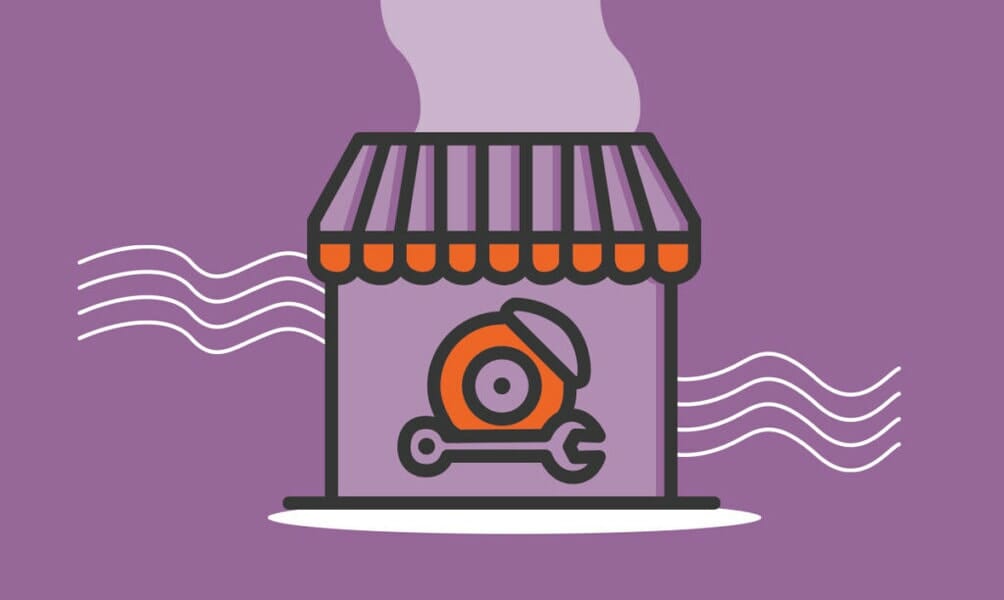 As long as people are driving cars, there will be a need for auto parts. If you're a car fanatic and have knowledge of what makes them work, you could start an auto parts shop. You'd be able to work with people and help them find solutions for their car issues. You'd also be getting in on a U.S. industry worth over $75 billion. An auto parts business would also make a great franchise business. You could become the next AutoZone. Their average store makes more than $2 million in revenue a year!
13. Cosmetics Store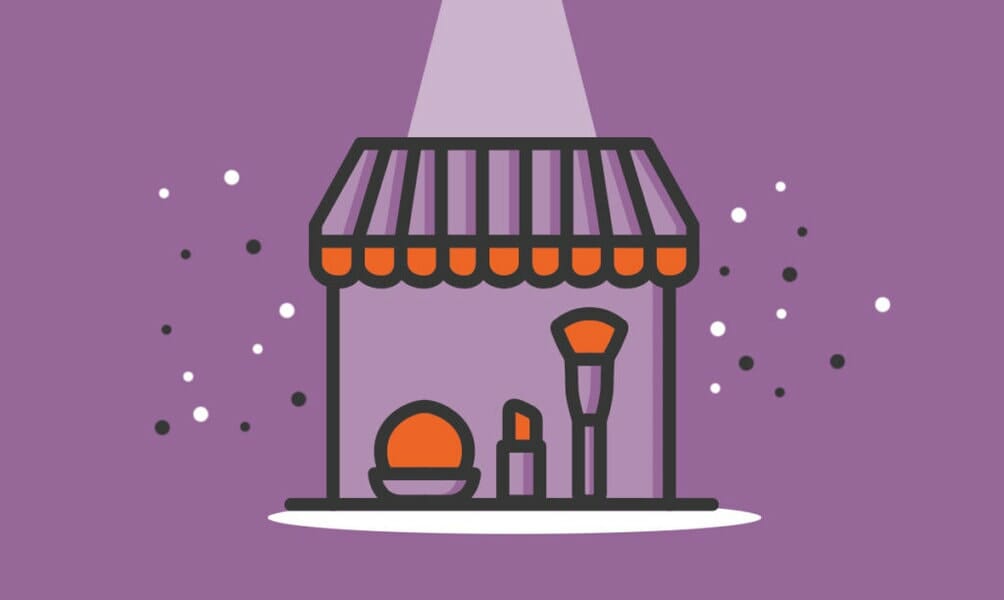 Makeup can be a confidence booster for many and is used by nearly 40% of Americans daily. Cosmetics stores like Ulta have taken off in the last several years in a market that's worth more than $80 billion globally. In such a large market, there is room for small, local cosmetics stores to build a presence. While makeup can be purchased online, many people like to see the products in person and even try them out, so cosmetic stores do not have to lose out on the massive e-commerce market.
14. Specialty Coffee Shop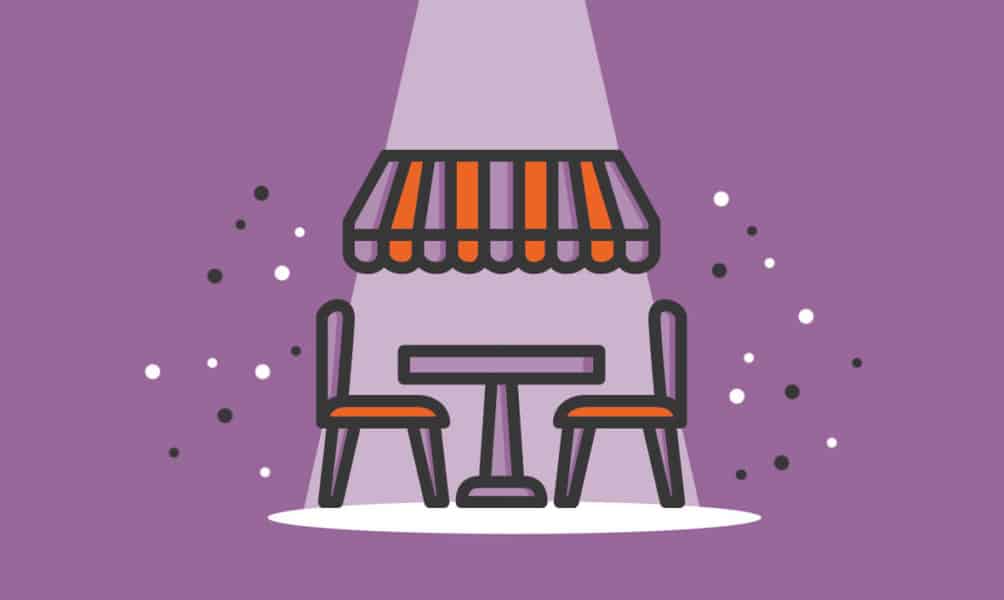 Watch out, Starbucks! Local coffee shops can still compete and are even preferred by many over the predictable chain coffee shops. You can start your own, selecting specialty coffees that will stand out in the market. You can sell not only prepared coffee drinks but packages of beans or grounds as well. You can make some money in the $50 billion coffee shop market and even expand into food and baked goods. If you're successful, you might just force the chains out of the neighborhood!
15. Used Tire Shop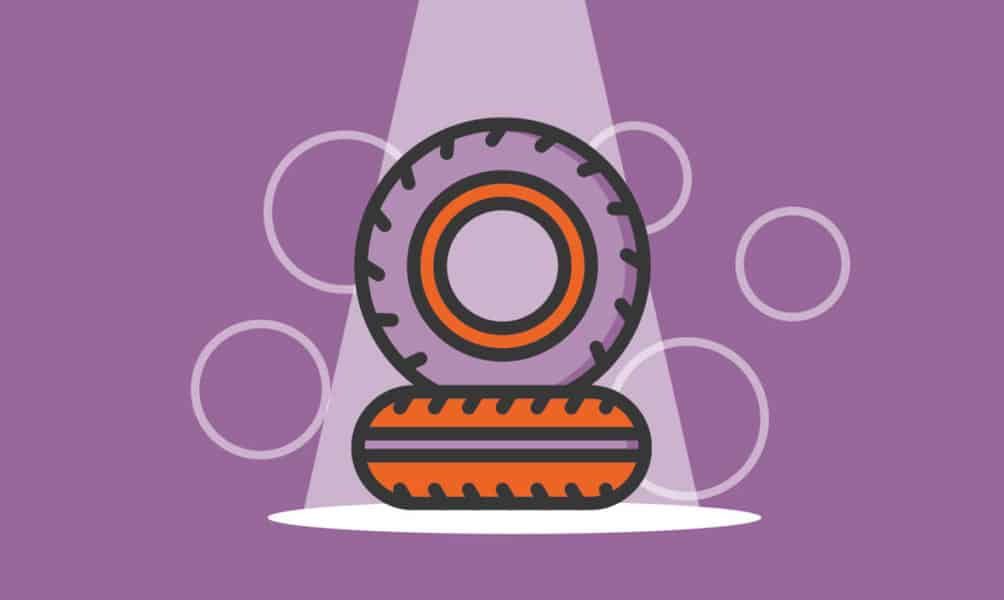 Believe it or not, used tire shops can bring in a surprising amount of money, often with profits well into the six figures. You can get used tires from junkyards and sometimes from car dealers and mark them up significantly from the price you paid, then sell them to drivers looking to save money. If you're a tire technician, even better, as you can install the tires yourself and save some labor costs. You can expand outside of sales and fix punctures, too. You can take your share and make a nice income in an industry worth more than $35 billion in the U.S. It's a business you could franchise into domination of the market.
16. Vape Shop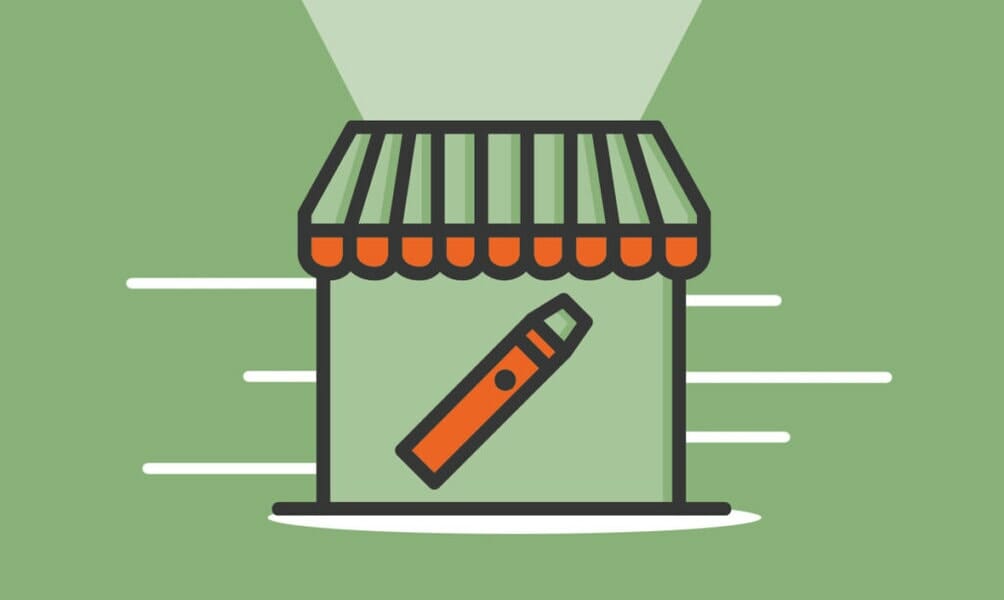 A vape shop presents a compelling retail business opportunity for several reasons. Firstly, the vaping industry has experienced significant growth and shows no signs of slowing down. Secondly, vape shops often enjoy high-profit margins due to the relatively low cost of acquiring inventory and the potential for repeat customers. Additionally, the customer base for vape products is diverse, spanning across different age groups and demographics.
The ability to offer a wide range of products, including e-cigarettes, e-liquids, and accessories, allows for upselling and cross-selling opportunities, boosting revenue potential.
Comments