Back to Business Ideas Categories
13 Flea Market Business Ideas
Written by: Carolyn Young
Carolyn Young is a business writer who focuses on entrepreneurial concepts and the business formation. She has over 25 years of experience in business roles, and has authored several entrepreneurship textbooks.
Edited by: David Lepeska
David has been writing and learning about business, finance and globalization for a quarter-century, starting with a small New York consulting firm in the 1990s.
Updated on September 8, 2023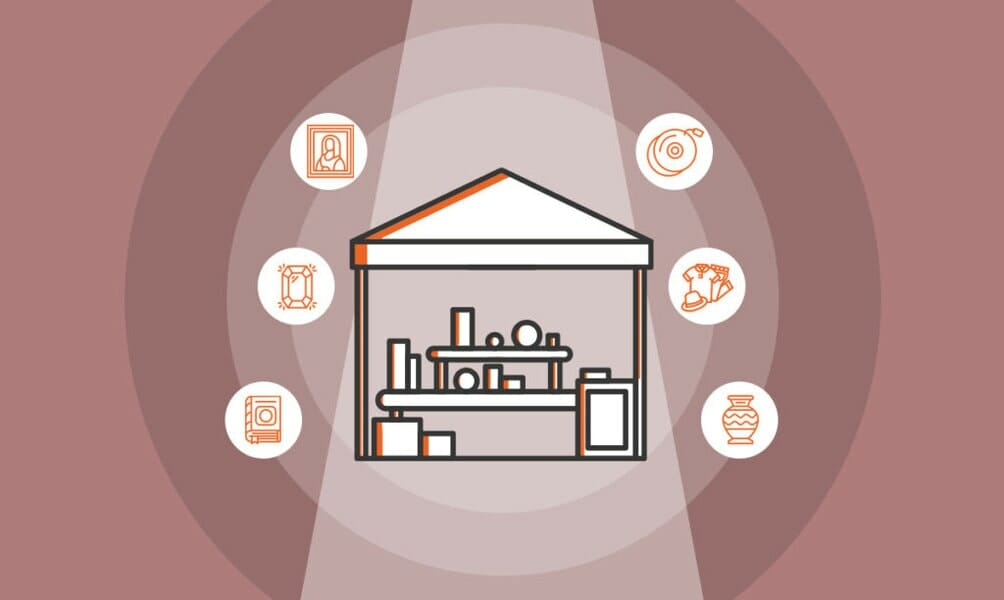 13 Flea Market Business Ideas
Vintage Advertising Materials
Small Antiques
Vintage Clothing
Jewelry
Accessories
Coins
Comics
Stamps
Vintage Records
Artwork
Used Books
Tools
Upcycled Furniture
People go to flea markets for all sorts of reasons. Some look for bargains, some seek out treasures and collectibles, while still others just go to see what's out there. Flea markets have been around forever, yet their popularity continues to grow, with the U.S. flea market industry worth a robust $36 billion.
All this is great news for somebody looking to get in on the action! You can sell nearly anything you want at a flea market, but some goods do better than others. This handy guide presents 13 product ideas for a flea market, whether you expect to sell your goods online or off.
1. Vintage Advertising Materials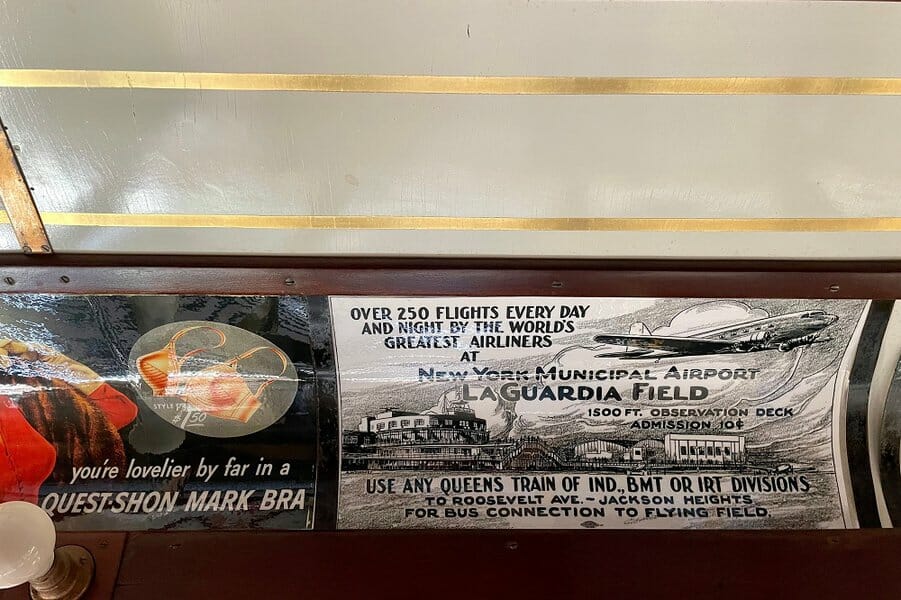 Vintage advertising like a Rosie the Riveter poster offers great design and a pang of nostalgia, making them extremely popular with collectors. These could be signs, clocks, thermometers, crates, coasters, or other goods, and they often have a great resale value. Popular items include old Coca-Cola and Budweiser goods, gas station and restaurant signs, and anything automotive-related.
You may have to do some digging at garage sales to find pieces at prices that leave room for a markup when you resell them at the flea market, but if you succeed, collectors will pay a pretty penny.
2. Small Antiques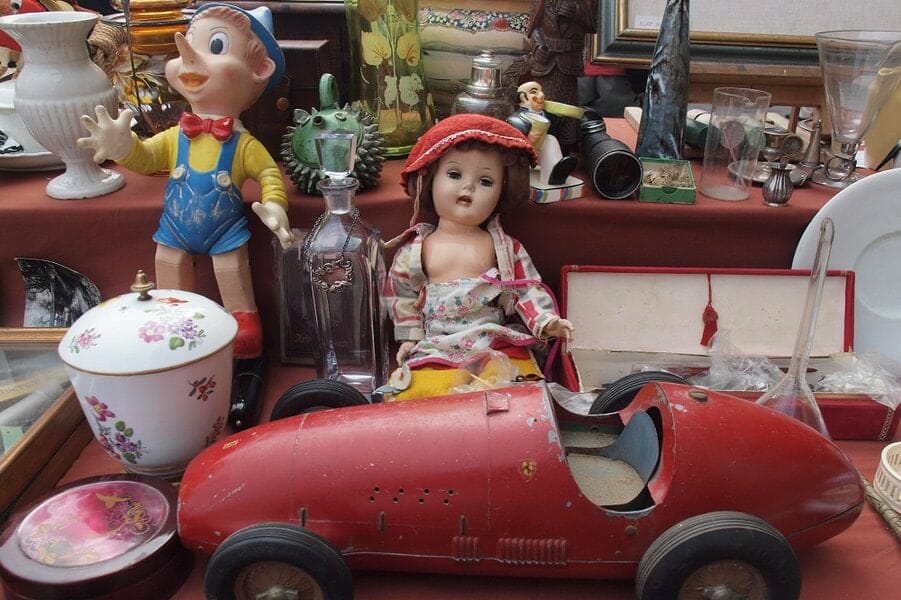 Antiques also bring back memories and can also offer fantastic and appealing design, which is why they're so sought after. The U.S. antiques and collectibles market has more than doubled over the past decade. Housewares are popular, as are glassware and pottery, and small furniture items.
Visit garage sales and estate auctions, make smart purchases, and you could end up with enough quality products to create a successful flea market booth.
3. Vintage Clothing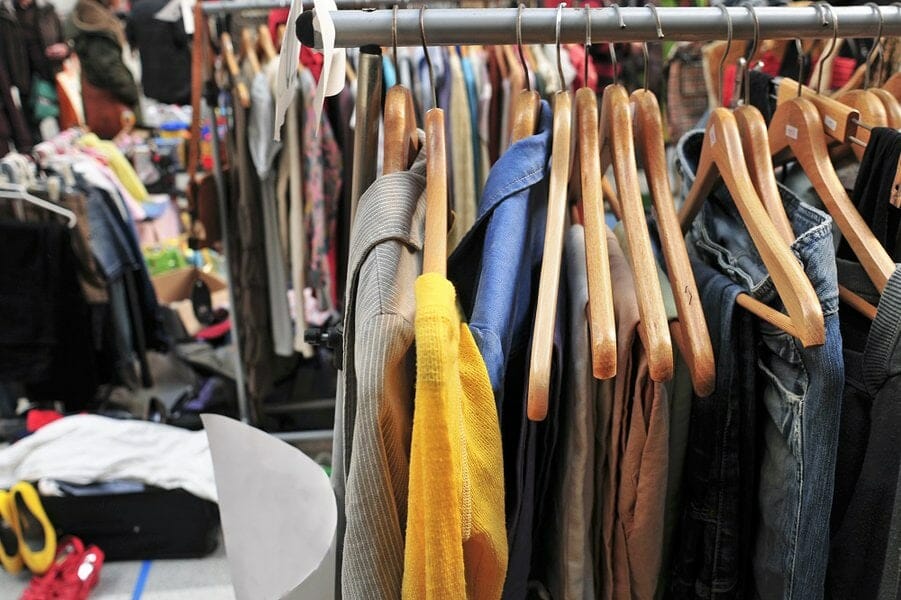 Vintage and secondhand clothing are hot these days – and worth over $140 billion worldwide. You'll likely find some under-appreciated clothing at garage sales and be able to turn them into a solid profit.
You should also visit thrift stores, which often have plenty of stock. If you're able to buy a good amount of appealing vintage clothes, you might even invest in a few mannequins to display your wares.
4. Jewelry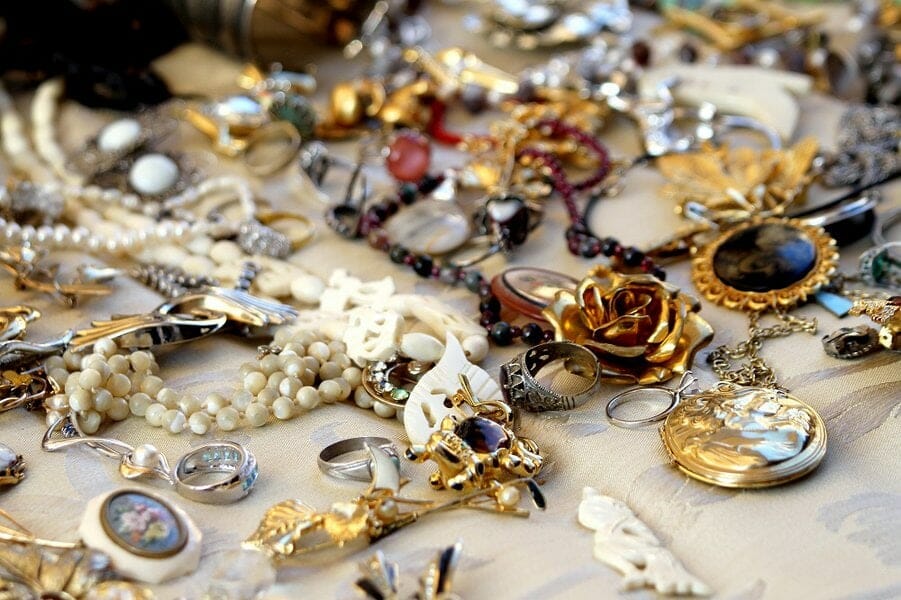 Jewelry is always popular at flea markets, whether vintage or brand new. Garage sales, again, are a good place to start, or if you're crafty you could make your own pieces. Either way, if you're able to find or make quality jewelry you should be able to make a decent profit when you sell them.
When the flea market's closed you could sell your jewelry online, making it a full-time business. Keep in mind that with jewelry it's all about the display. You'll probably want to invest in glass cases and arrange your jewelry in an aesthetically pleasing way.
5. Accessories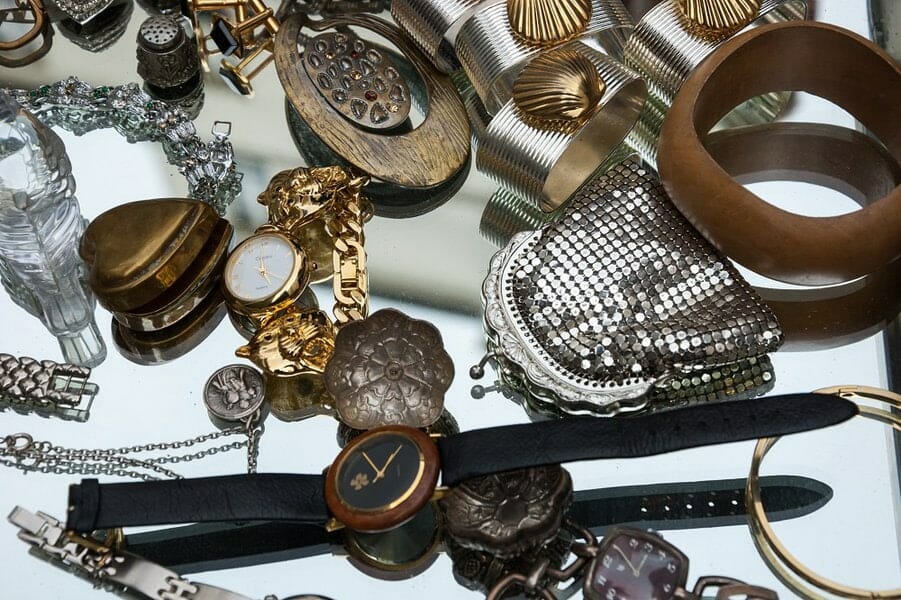 Purses, hats, belts – everyone needs accessories to complete their look. Such goods also sell well at flea markets, particularly if you find designer brands. If you're ambitious, you could also learn leather working and make your own unique accessories. Another option is to focus on vintage accessories and pair them with vintage clothing and build your own mini vintage boutique at the flea market.
6. Coins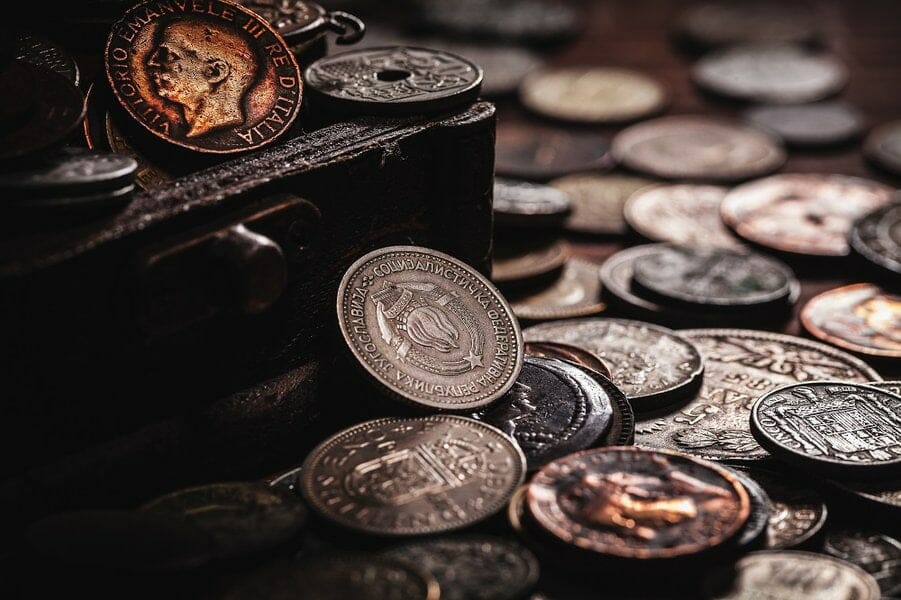 Coins are one of the more popular collectibles and a solid investment that tends to appreciate over time. If you collect coins, you could turn your hobby into a thriving flea market business. Collectible coins continue to grow in popularity, with the market expected to double in size by 2032.
7. Comics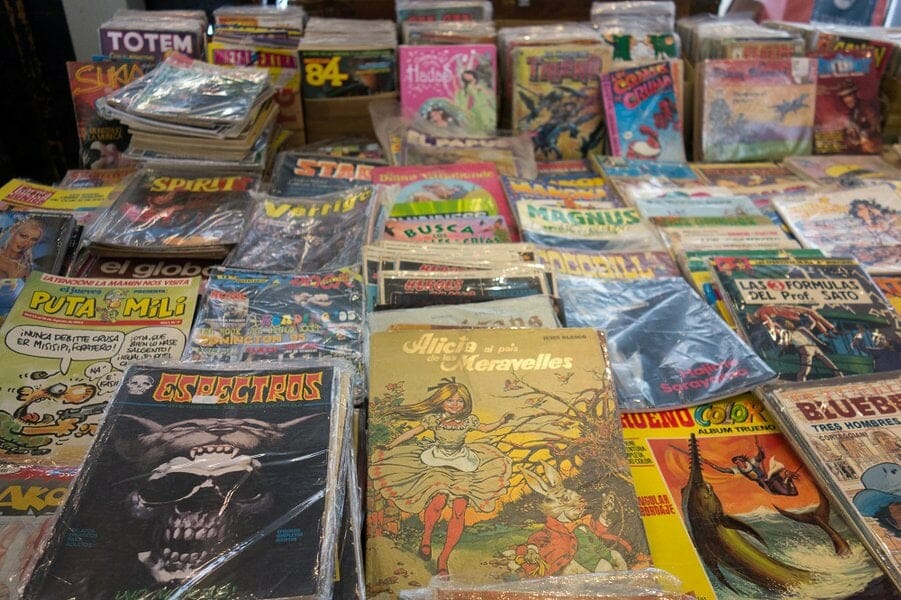 Many people preserve a piece of their childhood by collecting comics, and you can find them at garage sales, yard sales, thrift stores and the like. Comics have a very active resale market, with occasionally mind-boggling prices: one X-Men first edition is worth nearly half a million dollars!
While you're unlikely to stumble on gems like that, you should be able to find some comics with legit resale value and boost your product offerings.
8. Stamps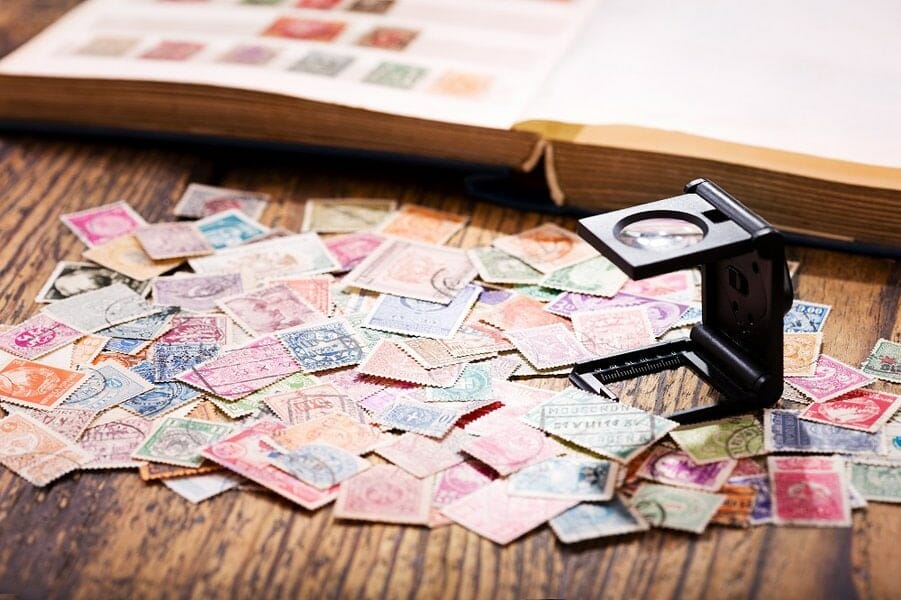 The first US postage stamps were issued in 1847, and they have since inspired more than 5 million collectors, which is a pretty decent number of potential buyers. Learning stamp values will take time, but it will enable you to identify good finds, whether at garage or estate sales, to sell from your booth.
9. Vintage Records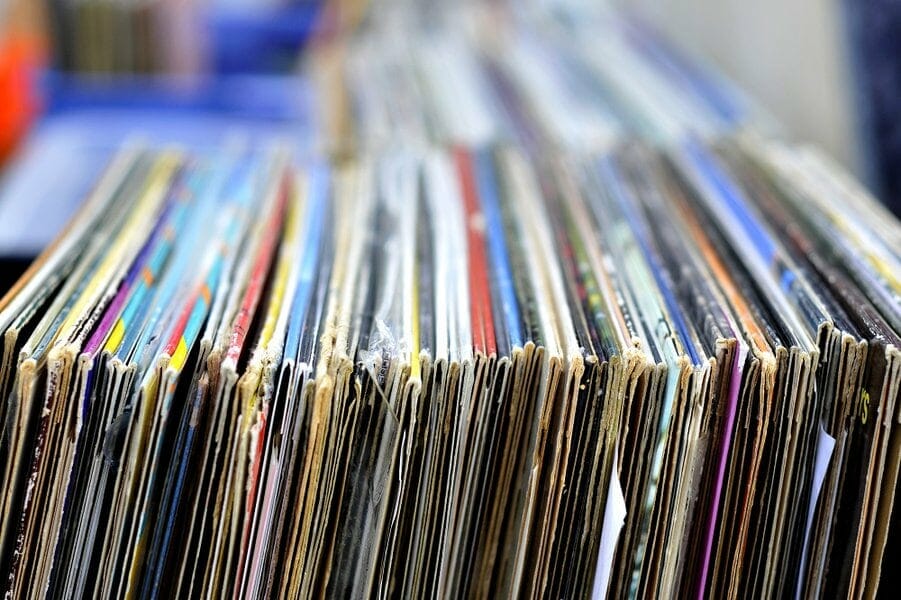 Remember vinyl records? Well, they're back! Old-school records have been selling out in recent years, with record players often sold in trendy record shops. But people have been collecting vintage records for decades, creating a robust vintage record resale market. Garage and estate sales are great places to find them, but be sure to look for those in good condition. Records that are still wrapped are sure to command the best prices at the flea market.
10. Artwork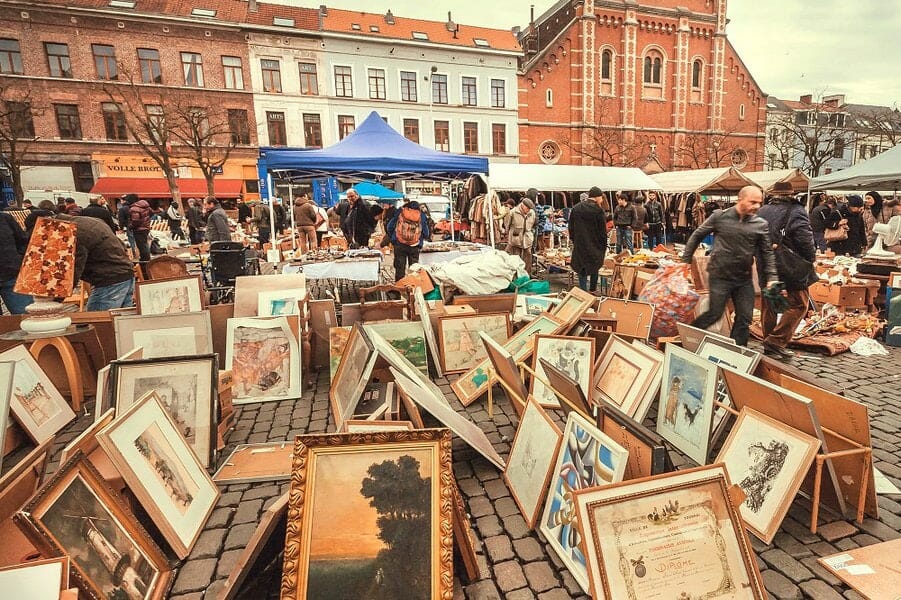 Nearly every US home contains some work of art. If you're an artist and can sell your own work at the flea market, fantastic. But if not, you can find pieces at garage sales and online. You don't have to look for valuable artwork, though, as most people are unwilling to spend much on art. Instead, just look for appealing works. If you have a great eye, an artwork flea market booth could be just your thing.
11. Used Books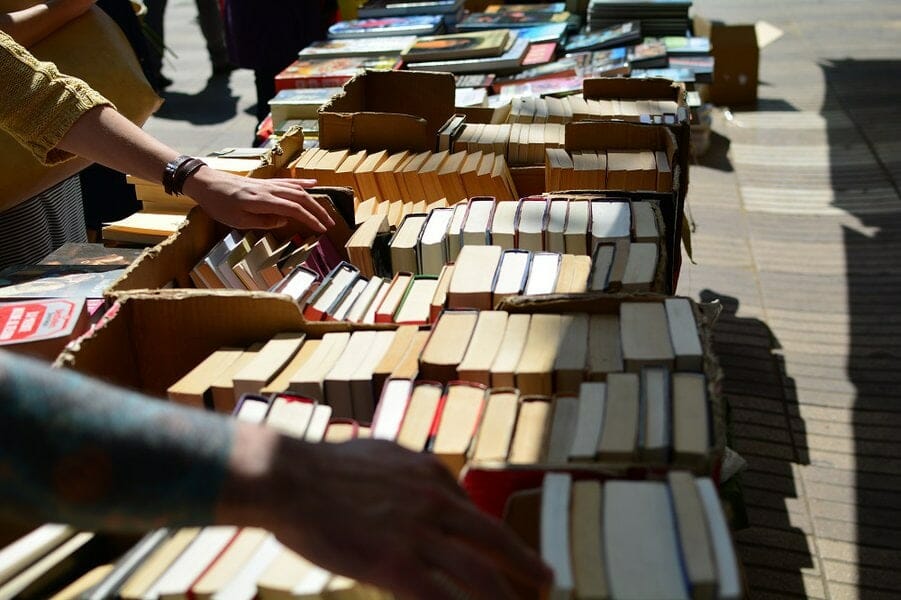 Yes, people still read paper books – a lot of people actually. Used books are easy to find. In fact, a garage sale without a box of dusty books is a rare bird. If you buy 100 books for a quarter each and sell each for a dollar, that's serious profit. Look for popular genre works, like mysteries, thrillers, and romances.
12. Tools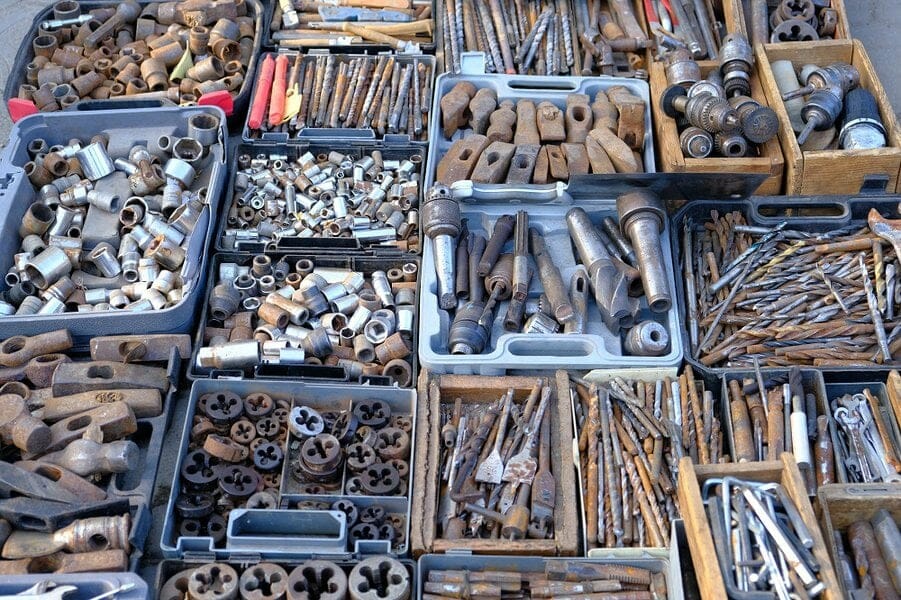 Tools are strangely popular at flea markets, whether new, used, or even antique. Tools are often found at garage sales too – since they're usually already in the garage! You could focus on hand tools, power tools, or yard tools. All are in demand and expensive when bought brand new, so you should have no shortage of customers looking for bargains.
13. Upcycled Furniture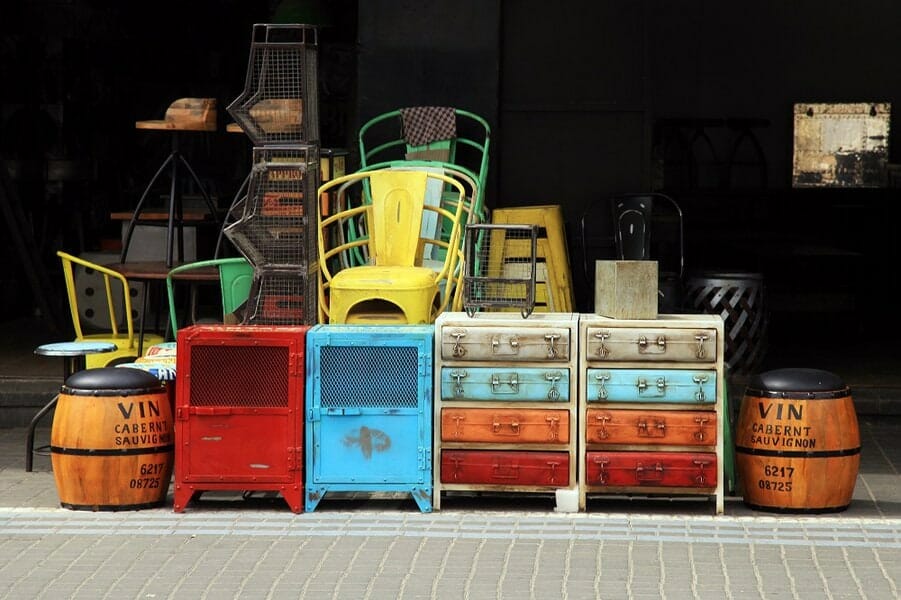 Upcycling is all the rage as people seek to reduce their environmental footprint by buying old goods turned into something new, such as old T-shirts made into a scarf. If you have some crafting and refinishing skills, you could revive some old goods and sell them for a nice profit. And of course, one of the best places to find good items for upcycling is a flea market!