Back to Business Ideas Categories
18 Best Business Ideas In Arizona
Written by: Esther Strauss
Esther is a business strategist with over 20 years of experience as an entrepreneur, executive, educator, and management advisor.
Edited by: David Lepeska
David has been writing and learning about business, finance and globalization for a quarter-century, starting with a small New York consulting firm in the 1990s.
Updated on April 26, 2023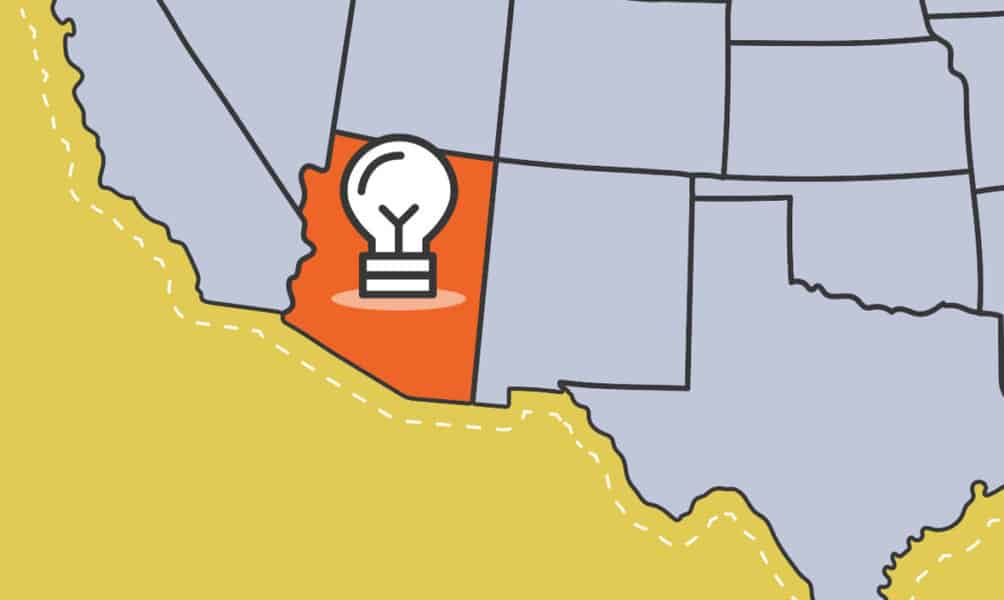 18 Best Business Ideas In Arizona
Rental Property
Manufacturing
Health Care
Retail
Insurance
HVAC Business
Commercial Cleaning
Virtual Assistant Service
Bookstore
Car Rental
Beverage Company
Wash and Fold Service
Spa Center
Clothing Line
Real Estate Investment
Bike Rental
Travel Agency
Staffing Agency
Arizona, one of the largest states, is known for the Grand Canyon. But there's more to Arizona than mountains and desert. For one thing, in late 2021 it recorded one of the country's highest growth rates.
The retail industry is among Arizona's biggest sectors so you might consider starting a bookshop or a clothing business. Healthcare services are important, which is why a nurse staffing agency has great chances of success. We've come up with a list of excellent Arizona business ideas — check it out to jumpstart your entrepreneurial thinking.
1. Rental Property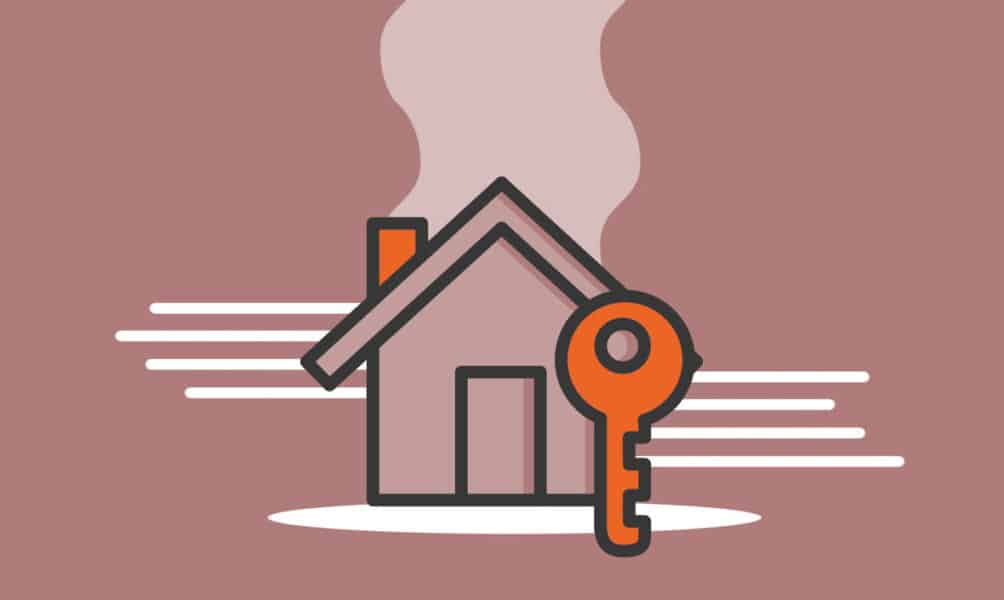 Are you interested in real estate? If so, you're probably well aware that the pandemic, even as it cratered other industries, has spurred record-setting growth in the US real estate market, with prices and sales totals as high as they've been this century. The market has cooled down slightly lately, but it's still a great time to get in on the action — and one good way to do so is by starting your own rental property business.
The concept is easy. You simply buy a multi-unit property, or a larger residential complex, and start making a steady income from renters, in addition to property appreciation and tax benefits. Of course you'll need a significant investment to get started, but you also need to break some eggs to make an omelet.
But you will of course need to decide what type of rental property you want to invest in. Are you interested in buying and managing properties yourself, or would you prefer to invest in a property management company? Next, research the market and find out the price range for the area where you're looking to buy. Be sure not to overspend early on. Get started, get a feel for the industry in your area, and then start thinking about making bigger bets.
2. Manufacturing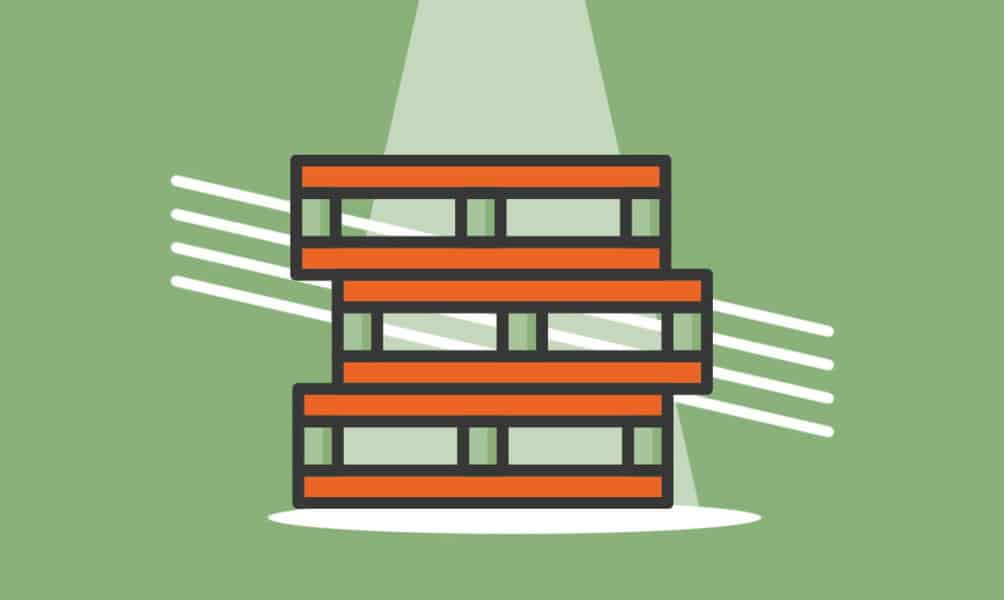 A great deal of manufacturing has moved overseas in recent decades, but US manufacturing is still an $8 billion industry that has seen steady growth in recent years. Manufacturing businesses can be extremely profitable, but they also require a lot of planning and hard work.
The first step is to decide what you're going to produce. Do some market research and see which products are selling well and where there may be a market gap. You should keep an eye out for products that are more affordable to manufacture or offer a significant markup and strong profits. Next, you'll need to rent or purchase a manufacturing facility, preferably in an out-of-the-way location to keep costs low. Once you start making your products, you'll need to have them tested and certified and acquire all the necessary licenses and permits.
Finally, you'll be ready to launch a marketing campaign that, with a bit of luck, should start bringing in orders and put you back in the black.
3. Health Care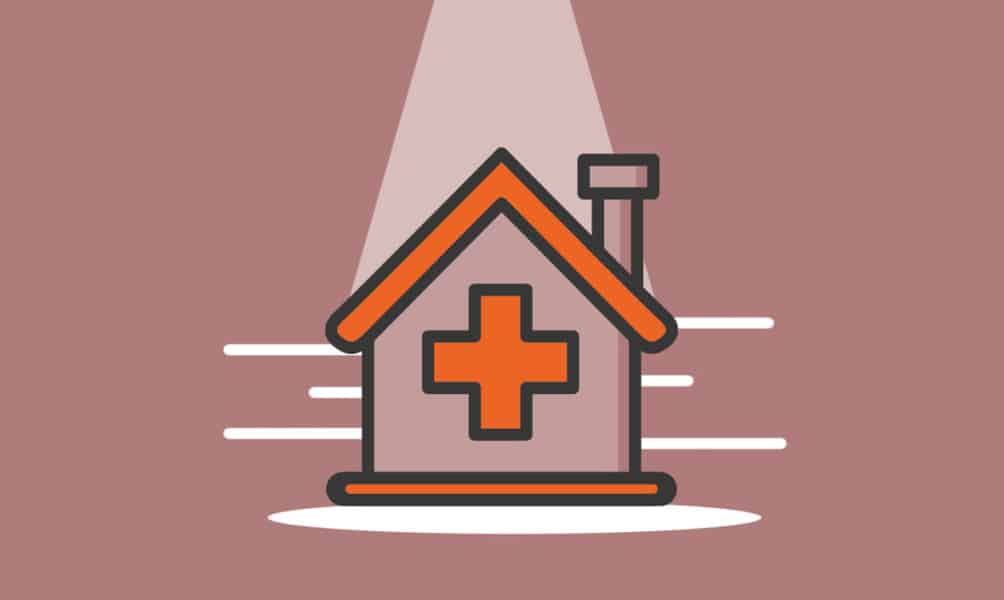 Thinking of setting up a health care business? You're on the right track. Demand for health care services is on the rise mainly due to an aging population in the US. By 2030, the number of American adults age 65 and older is forecast to exceed 60 million. This means increased health care spending. Which segments are booming, you might ask. Profits are growing fastest in medtech and health care information technology (IT).
So what are you waiting for? Now's the time to start a health care business. Take the first step by finding a niche that you can focus on. Make sure you have the necessary permits and licenses, whether you're thinking of starting a medical practice, home health care company, or something else entirely. You'll also need to decide on a value proposition that will set you apart from the competition and make it easier for you to promote your business.
4. Retail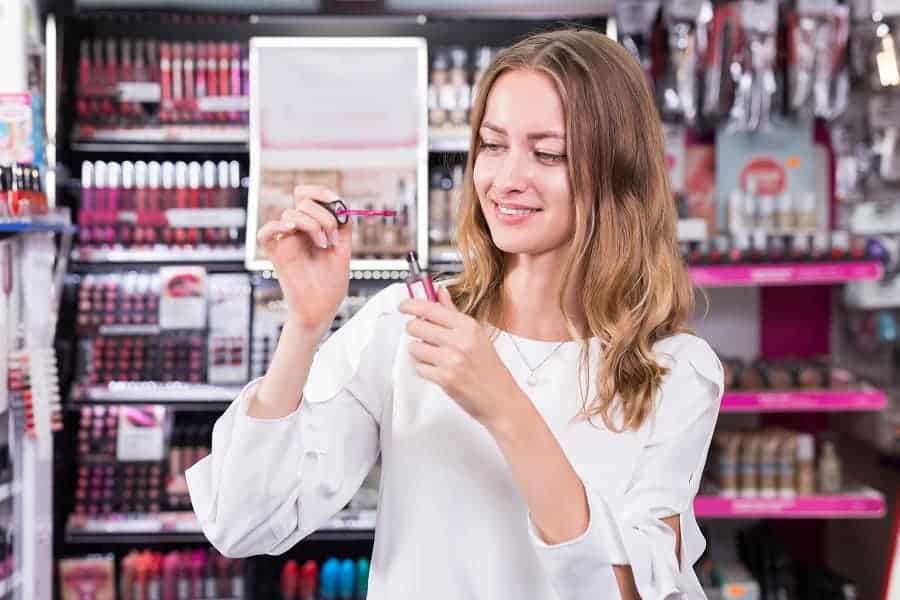 Are you thinking of starting your own retail business? If so, you're in good company. The retail industry is a huge part of the economy, and it's only getting bigger. But starting a retail business isn't easy. There are a lot of things to think about, from choosing the right location to setting up your payment system. And let's not forget the most important step: deciding what you'll be selling!
A good way to choose your product offerings is to first do some research — see what's out there, and more importantly what's not. You're looking for what sells well, as well as a market gap to fill. Once you know your products, finding a great location for your store will be the next big step. However, you might want to initially run your retail business out of your home. This would significantly reduce your costs and give you time to build a brand and a reputation.
After a year or two, assuming your products are well received by the market, you'll be in a much better position to find a great location and run a successful retail outlet.
5. Insurance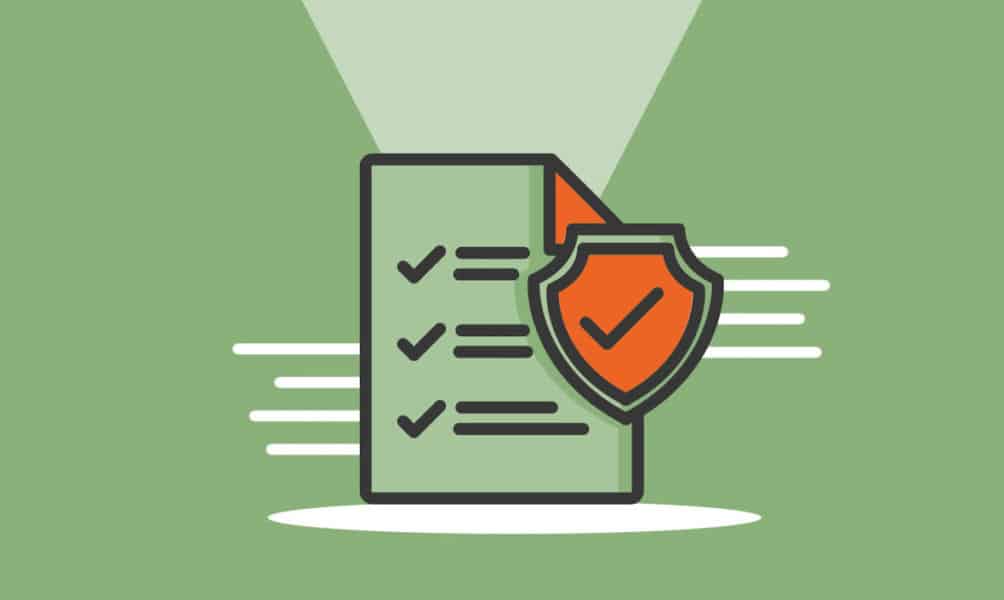 Starting an insurance business can be a great way to make a profit while helping others plan for the future and hedge against financial losses. The global insurance industry has been growing, with revenues estimated to reach more than $6 trillion in 2025. Analysts believe the industry is poised for a more rapid growth as the world recovers from the pandemic. This could be the right time for you to start your own insurance business.
You can start small by setting up an office affiliated with a major industry player. Before you launch your business, you need to know your products well and focus on a niche market. Will you be offering property, health or life policies, among others? You'll also need to consider the emerging technologies in coming up with business models. It would be helpful if you have actuary skills, some customer service experience and great networking skills.
6. HVAC Business
There's a very good reason the US heating, ventilation and cooling (HVAC) industry is worth more than $120 billion: because we all need to heat our homes, and many of us rely on air conditioning as well, and these massive, complex appliances often break down. It's no surprise that heating and cooling businesses rank among the 20 most common small businesses in America.
If you're handy with tools, you could start your own HVAC business and help people live more comfortable lives while also making a good living. Even if you're not an HVAC technician, there are countless classes out there and you could get certified in a matter of weeks.
But you should know that the industry is extremely competitive, which means drawing clients and building a reputation will take hard work and dedication. But with the right tools and resources, not to mention the relevant licenses and permits, you can make your dream of running a successful heating and cooling business a reality.
7. Commercial Cleaning
Living and working in a clean environment is good for mental health, but many Americans are too busy to clean their homes and offices. That's why starting a commercial cleaning business is an excellent choice. The cleaning services industry in the US is set to grow 10% annually for the next five years. The industry currently employs nearly two million people. More jobs are expected to be created because of the increase in demand, particularly among the single-person households.
When starting a commercial cleaning business, it is important to differentiate yourself from the competition. You can do this by offering eco-friendly services with the use of green cleaning products, tools, and techniques. Instead of chemicals, you can use baking soda, vinegar, lemons, and more. Green techniques include reusing old toothbrushes and plastic bottles, and upcycling magazines. You will also need to make sure your business is legally compliant before you can start accepting clients. If you plan carefully, your commercial cleaning business can provide you with a sustainable income.
8. Virtual Assistant Service
The job didn't even exist 20 years ago, but now, thanks to new technologies and the sharp increase in remote work during the pandemic, the virtual assistant industry is booming. After years of strong growth, the market is expected to be worth more than $4 billion by 2025. That means now is a fantastic time to start your own virtual assistant business, even part-time.
To be clear, we're talking about a human, not a digital or AI-powered, assistant, who provides administrative, technical, and creative services to clients remotely, via the internet. If you have a strong business skillset, you can get started with a minimal investment and run the company out of your own home while serving clients anywhere in the world. You could also add more skills over time, increasing your revenue streams and the rates you're able to charge.
With hard work and a bit of luck, you'll soon be helping businesses run more smoothly and efficiently while making good money for yourself.
9. Bookstore
Do you love reading? If so, opening your own bookshop could be a great way to encourage reading in your community while making a living doing what you love. Even in the age of Amazon and e-books, independent bookstores have been making a comeback, increasing by more than half in recent years, to 2,5000 in the US alone. People have begun to appreciate bookstores not only as a good place to buy a new book, but as a community gathering place and event space.
You'll need to find a great location, and build a sizable inventory of books, with your selections based on your personal tastes and preferences. You'll also need to decide which other products you might offer — literary knickknacks, coffee and snacks, reading accessories? Beyond that, it's relatively easy to get started. And if you do it right, the customers will surely come.
10. Car Rental
As people book long-delayed holidays in the wake of the pandemic, the car rental industry is booming, with global revenues expected to double by 2027. With some hard work and determination, you could start your own car rental business and provide business and leisure travelers with the transport they need while grabbing your share of a growing $50 billion US market and making a good living.
Keep in mind that this is a competitive market, which means you'll need to find ways to stand out, such as with deep discounts or a unique selection of cars. Speaking of which, you'll also need to lay out a sizable investment to get your initial fleet of four to five cars. Finally, it's crucial that you meet all the licensing and insurance requirements or your business could face severe fines, or worse. But if you're able to clear these hurdles, you and your car rental business may soon be cruising down easy street.
11. Beverage Company
If you're like most people, you probably enjoy a nice cold drink on a hot day. And what's not to love about drinks? They can be refreshing, flavorful and satisfying. Plus, there are so many different kinds to choose from. If you're interested in starting your own drink business, you're in luck. The US beverage industry is valued at $146 billion and still growing. Globally, the industry is expected to post steady growth through 2026.
There are many different ways to get started in the drink industry, so it's important to do your research and figure out the niche market that's the best fit for you. Will you focus on carbonated drinks, wine and spirits, coffee and tea, water, juice, beer, or energy drinks? Once you have that figured out, find reliable suppliers and make sure your business is legally compliant. Having an appealing website and strong social media presence would help promote your business and increase your chances of success.
12. Wash and Fold Service
Are you looking to cash in on Americans' increasingly busy lifestyles? One way to do this is to start a wash and fold business. The broader US laundry facilities industry is expected to grow and reach more than $14 billion by 2028.
To be viable, you will need to make a business plan, make sure you have a steady supply of electricity and water, and find reliable suppliers of detergent, fabric softener and other laundry supplies. You will need to study the competition and adopt the latest technology to be able to get a share of the market. Most laundry shops charge wash-dry-fold services per kilo. Some offer 24-hour drop-off and pick-up services through locker systems or automated kiosks. Others use smartphone applications. You can try to provide delivery and value-added services like button or zipper replacement to differentiate your business and gain more customers.
Keep in mind that your location is important. Demand is usually high in areas near universities, apartments and offices.
13. Spa Center
Few things are more relaxing than a day at the spa. That's precisely why it's a growing $17 billion US industry. If you're a massage therapist or esthetician, you could open your own beauty salon and nail spa, luxury spa, massage studio, medical spa or even a mobile spa, and make people feel better while you make a good living.
You should get licensed, which can take some doing, and be sure to deliver excellent services to compete in an increasingly competitive and saturated market. Another crucial aspect will be the location of your spa — preferably somewhere with steady traffic. Or you could go the mobile spa route and make house calls, bringing your services to your clients. This is more convenient for them, which means you can charge a higher rate, despite lower overhead. There are many elements to consider, but what is not in doubt are your chances of success if you're determined and deliver healing services.
14. Clothing Line
Are you a fashion designer with big ambitions? If so, now's a great time to start your clothing line. The global apparel industry has been growing steadily for years and is now worth more than $1.5 trillion. The market is always on the look-out for hot new styles and up-and-coming designers, so if you have the skill and talent the opportunity is serious.
There will be some work involved. You'll have to design an entire clothing line, not just one or two pieces. To start with, you might want to focus on a specific area of apparel, such as evening wear, jeans or lingerie. Once you've got your designs you'll need to partner with a reliable, affordable manufacturer. Next is the crucial step of naming your company, and your initial collection, and building a brand.
Don't expect success to arrive overnight. Launching a fashion line is tough. Have you seen "The Devil Wears Prada"? The fashion industry is notoriously cutthroat, and it's very difficult for new designers to get their clothing into stores and in front of customers. You might have to find other ways to get your designs out there, such as on Etsy or Amazon or your own website. Good luck!
15. Real Estate Investment
The US real estate market has been booming in recent years, and is now worth nearly $400 billion and expected to see further growth in the years ahead. As an entrepreneur, you're probably always on the look-out for new opportunities. Right now, with sales totals and home prices at record highs, real estate ranks among the largest and most promising markets. And best of all, you'll be helping families settle down and build homes and communities.
Of course, starting a real estate business isn't as easy as getting out of bed. You'll need to educate yourself about the market and obtain a real estate agent's license. You'll need to familiarize yourself with all of the relevant online tools and information to keep you updated on market trends, and find a local broker to partner with. Finally, you'll need to set up a website and successfully market your abilities in order to stand out in a crowded marketplace.
All that done, you'll be ready to start building your real estate empire.
16. Bike Rental
As more workers return to commuting between their homes and offices, demand for bike rental for last mile connections will likely increase. If you're thinking of starting your own business, a bike rental shop might be a great option. The US bike rental industry, which is valued at nearly $800 million, is projected to grow in the next five years amid a boom in bike-sharing. More commuters now prefer to ride bikes because these are good for the environment. Anxiety over catching the coronavirus in public transportation systems has also fueled greater bike use.
There are a few things to consider before starting a bike rental business. Is there a market for bike rentals in your area? What kind of bikes should you offer? How many bikes will you need? You will find the answers to these questions as you research the market. It is also important to comply with all the legal and regulatory requirements and to come up with a good marketing plan. One option is to place bike docks near subway and bus stations.
17. Travel Agency
Are you always planning your next vacation? Maybe you should start your own travel agency. It's a great way to share your love of travel with others, and it can be quite lucrative. US travel agencies are expected to rebound strongly from the pandemic with a 38% jump in revenue in 2022, and the market is projected to grow steadily for years to come.
If you have the resources, starting a travel agency business can be a breeze. First, you should identify your target market. Will you be focusing on domestic or international travel? A lot of Americans are going on overnight trips for vacations or business purposes, providing an opportunity for travel agencies to earn money. Arranging trips for international visitors is also possible now that the US has eased travel requirements. Once you find your niche and draw up a business plan, you should work on establishing your brand and promoting it to find clients.
18. Staffing Agency
It doesn't take rocket science to start a staffing business. But it's to your advantage to have an expansive network. If you have a lot of connections, you can set up your own staffing business and help companies find the right employees while raking in good profits. The US staffing market was worth more than $150 billion in 2021, and the market is set to grow as job openings reach record highs in the US, following the so-called Great Resignation which saw millions of Americans quitting their jobs in November 2021.
To get your new business off the ground and running successfully, you will need to define your business model. Will you provide a full-time staffing service, which means you will get a one-time commission for recruiting candidates for full-time positions? Or will you be providing temporary and contractual workers? Your commission will vary depending on the business model that you will adopt. Niche recruitment and having a big candidate base could spell success for your business.