Back to Business Ideas Categories
21 Tourism and Travel Business Ideas
Written by: Carolyn Young
Carolyn Young is a business writer who focuses on entrepreneurial concepts and the business formation. She has over 25 years of experience in business roles, and has authored several entrepreneurship textbooks.
Edited by: David Lepeska
David has been writing and learning about business, finance and globalization for a quarter-century, starting with a small New York consulting firm in the 1990s.
Published on July 21, 2022
Updated on October 2, 2023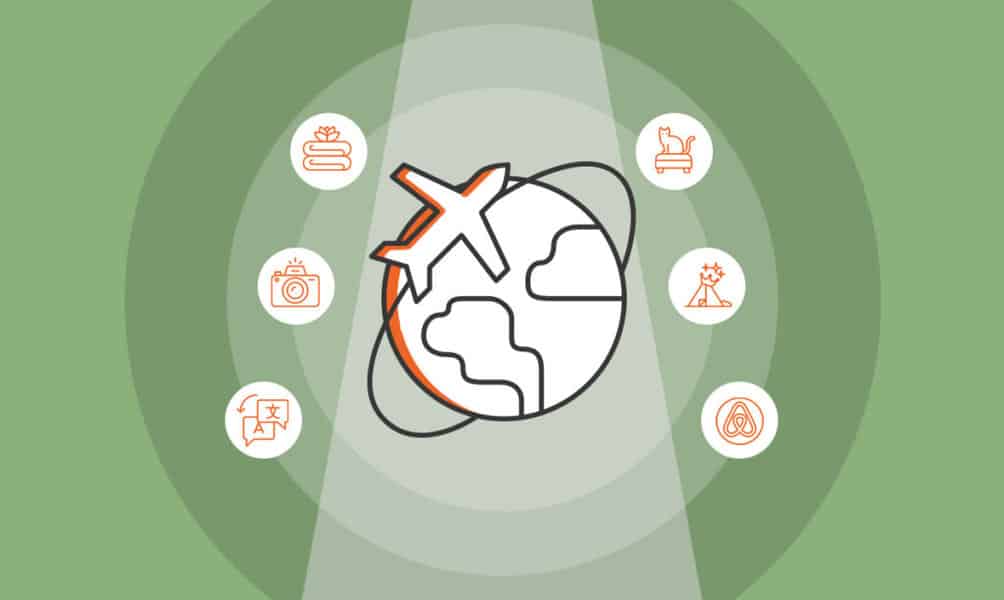 With the pandemic winding down, countless Americans are getting back to traveling! That means now is a great time to establish a travel-related business and build a steady income. The tourism industry is massive and diverse, offering many opportunities for sharp entrepreneurs.
You could start a travel agency, a campground, a hotel, or a concierge service. Explore many more excellent tourism business ideas in our list below.
1. Travel Agency
If you love to travel and are always planning your next trip, starting a travel agency might be the perfect career choice. It's a great way to share your love and knowledge of travel, and it can be very lucrative. US travel agencies are rebounding strongly from the pandemic and expect a 38% increase in revenue in 2022. Looking ahead, the market is expected to grow steadily through 2026.
If you have the resources, starting a travel agency business can be a breeze. But first, you need to identify your target market. Will you focus on domestic or international travel? A lot of Americans go on short trips for vacation or business purposes, providing an opportunity for travel agencies to earn money. Arranging tours and outings for international visitors is also possible now that the US has eased travel requirements. Once you find your niche and draw up a business plan, you should work on establishing your brand and promoting it to find clients.
2. Nightclub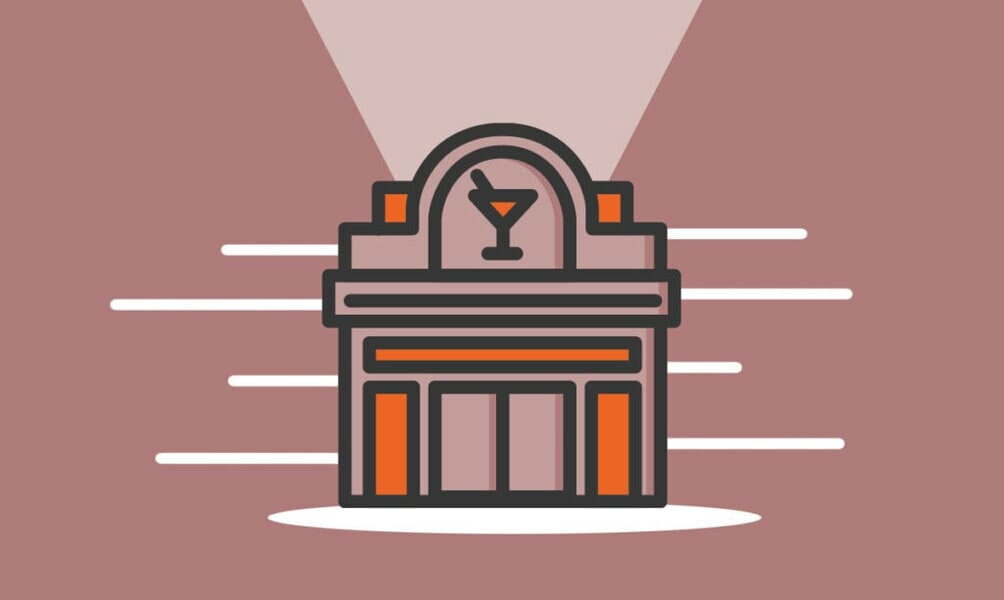 Do you enjoy late nights on the town? If so, starting a club might be right up your alley. Nightclubs and music venues are part of the US bars and nightlife industry, which suffered a sharp decline during the pandemic. But now that people are hitting the town again the market is set to grow 14% and exceed $28 billion in revenue in 2022.
Before you open your club, it's important to know that the industry is heavily regulated, especially when it comes to alcohol consumption. You'll need to meet both state and local regulations and licensing requirements so it's best to inquire about the details from your local authorities first. Next, it's a good idea to research the market and find out what other clubs in your area are offering. You'll have to innovate and come up with a unique selling proposition and a creative marketing plan for your club to attract customers. With these in place, your club can be very profitable.
3. Photography
Are you an amateur photographer who loves snapping great images? Photography in the US is an $11 billion industry expected to see steady growth in the coming years, so now would be a great time to stretch your entrepreneurial wings and give it a shot. You could focus on travel photography, if that's your passion, and give the world beautiful photos while also seeing the world.
Assuming you already have a professional-level camera, you'll just need some great editing software and to build a website showing off your portfolio and listing your prices and services. With a bit of talent and determination, you could be snapping your way to success in no time!
4. Airbnb
If you've stayed in an Airbnb, you probably know how sweet it is to have a home away from home! This is why the homestay segment of the hotel and lodgings market has seen explosive growth in recent years, with Airbnb leading the way. Renting out your home as an Airbnb is an easy and flexible way to earn income, whether you're looking for a little extra money or to build a serious business.
The first step is to make sure your home or apartment can be rented out for short-term stays. In many areas today, there are laws either banning Airbnb rentals or limiting them to a certain share of local units. If your home clears that hurdle and is in an area with some tourist appeal, you're already halfway there. If your apartment fails to meet one of these requirements, you might want to look into purchasing a home or apartment in an appealing destination, which you could then develop into a successful Airbnb.
Whichever approach you choose, the most important step is delivering fantastic service to your guests. If you can achieve Superhost status, you'll be well on your way to Airbnb success.
5. Translation Business
Demand for translation services is expected to grow as more companies seek to capture or increase their share of the global market. In the US, more than 10,000 new jobs for interpreters and translators are expected each year through 2030. Translation businesses help translate documents, localize travel and city guide websites, and interpret speech, including sign language. If you're thinking of starting a translation business, you're not alone. But if you have the skills and the right talents and tools, you could edge out the competition.
In this internet age, finding translators who can work remotely across the globe has become easier. Promoting diversity among your staff could also be good for your business because you'll be able to offer translation services for more languages. Do the paperwork to register your business, keep yourself updated with the latest technologies, promote your services, and you should be able to gain traction as soon as you start operating.
6. Bed and Breakfast
Many Americans still prefer to stay in a traditional B&B for the unique hospitality, homemade food, and fascinating local insights. The US bed and breakfast market was worth $1.7 billion in 2021 and expected to rebound strongly from the pandemic after the lifting of travel restrictions. If you've been thinking of opening your own bed and breakfast, now is a great time.
When starting a B&B, it's important to be aware of the latest industry trends. For example, many guests prefer a facility that offers live entertainment or is located close to tourist attractions. It's also to your advantage to research the market and see what features and services are being offered by the competition. Be innovative in coming up with ways to differentiate your business. Running a bed and breakfast is not easy, but it can be very rewarding if you play your cards right.
7. Glamping
A decade ago nobody had heard the word glamping, which is short for "glamorous camping". Today it's a nearly $3 billion global industry and among the fastest-growing segments of the travel and hospitality market, expected to more than double by 2030. If you have a bit of land in an appealing location, or have the funds to purchase such a plot, you could start your own glamping business and make a good living offering luxury experiences to discerning travelers.
There will be some serious work involved. In addition to acquiring the property, you'll need to outfit it with all the bells and whistles — from tents and teepees to high-end beds, furniture, lighting and air-conditioning and heating units. If your location is on the water, you could boost your revenue by also offering sailboats, canoes, kayaks, and more. But before you get started, this is a new and fast-evolving industry, so it's best to take the time to research the market and learn the latest trends before diving in.
To attract customers, your glampground needs to be among the most appealing in your area.
8. Jet Ski Rental
Do you like having fun out on the water? Well, so does everybody else! That's why starting a jet ski business is almost always a great idea. The global personal watercraft market is worth $1.5 trillion and expected to expand an impressive 50% by 2027. Right now is a great time to start a jet ski business, bring good times to your community and ride the market expansion to great success.
Getting there will require a significant investment. You'll need to spend about $25,000 to get your first few jet skis, plus a rental facility on the water and permits and licensing fees. Of course, you'll also need to live near an appealing body of water, preferably one that's enjoyable for more than a few months of the year. Finally, you will want to get good insurance, because jet skis are as dangerous as they are fun.
Once that's all settled, just start advertising on local outlets and events, posting on relevant social media groups and online vacation platforms. You'll have your first few customers in no time, and soon be cruising toward success.
9. Campground
Do you love the outdoors? If so, setting up a campground could be the perfect way to start your entrepreneurial journey. Camping is one of the most popular US pastimes in the US. Despite the pandemic, the number of US campers increased to 48 million in 2020, as outdoor activities were deemed safer than indoor recreation.
Your biggest challenge in starting a campground is likely to be finding a suitable location. The most visited campgrounds in the US are in state parks, near bodies of water, surrounded by wilderness, or in the mountains. Once you find an ideal campsite, you'll need to comply with licensing, zoning, and other legal requirements. Before you launch your business, it's wise to research the market and find out what other campgrounds are offering. With careful planning and a creative marketing strategy, your campground can give competing sites a run for their money.
10. Pet Sitting
You'd probably never guess that pet sitting is a $2.6 billion industry, but it is indeed. People love their pets, and will spend whatever it takes to ensure they're taken care of when they are away. The pet sitting market is projected to see impressive growth through 2027, so if you're an animal lover, now is the perfect time to start your own pet sitting business and ride that wave to serious profits.
The first step is to decide which type of pets you'll care for. Do you have more experience with dogs or cats? Are you OK with snakes? Pigs? Once you've got that nailed down, you'll just need to buy some pet toys and supplies and offer your services on a gigs site like TaskRabbit. It's a good idea to reach out to friends, family and work-related contacts and acquaintances. If you're able to generate an initial client or two from your own personal network, and provide them with great service, you'll have a strong reference to promote your services and start building a successful business.
11. Spa Salon
Countless travelers love to relax with a day at the spa, which is why this is a growing $17 billion US industry. If you're a massage therapist or esthetician, you could open a beauty salon, nail spa, luxury spa, massage studio, or even a mobile spa, and make people feel better while making a good living.
You will likely need to get licensed, which can take some doing, and deliver excellent services to compete in an increasingly competitive and saturated market. Another crucial aspect will be location — your spa should be somewhere with steady traffic. Or you could go the mobile spa route and make house calls, bringing your massage and therapeutic services to your clients. This is more convenient for them, which means you can charge a higher rate, despite having lower overhead.
There are many elements to consider for your spa business, but what is not in doubt are your chances of success if you're determined and can deliver healing services.
12. Scooter Rental
With gas prices going up, more and more Americans are turning to cheaper, more eco-friendly options for their commute and for seeing the city. Scooters cost less than cars and run on electricity. Over the past decade, Americans took a third of a billion trips on shared bikes and scooters. That's a huge number, and it's expected to increase sharply in the next few years. Considering this, a scooter rental business is a smart choice.
But first, it's important to understand that scooters are used primarily as a transport option for short distances. Setting up this kind of business requires a huge upfront investment because you might have to purchase some scooters, unless you can lease them. You've need to make sure you have all the necessary permits and insurance in place before opening.
Once you have everything you need, it's a good idea to work on a marketing plan. You can use social media, print ads, and word-of-mouth to get the word out about your new venture.
13. Party Bus
Ready to party? As the pandemic recedes, everybody's getting back out there to have a good time. For a lot of people that means renting out a party bus and dancing and drinking the night away while cruising down the streets. Party buses are part of the $8 billion US limousine industry, and expect strong growth as people schedule long-delayed parties, gatherings, and nights on the town.
Starting your own party bus business will require considerable investment. The major cost will be, of course, the bus itself. Hopefully you'll be able to find a reliable one at a reasonable price and then deck it out with all the trimmings, from a bar and disco ball to a DJ booth and more. Once you've done some marketing and gotten the word out you'll be able to charge as much as $700 per night, so it shouldn't take too long before you see a major return on your investment.
Just be sure to get all your licenses, permits and insurance — the last thing you want is for the party to get parked on the curb.
14. Car Rental
As people book long-delayed holidays in the wake of the pandemic, car rentals are booming, with global revenues expected to double by 2027. With some hard work and determination, you could start your own car rental business and provide travelers the transport they need while grabbing your share of a growing $50 billion US market.
Keep in mind that this is a competitive industry, which means you'll need to find ways to stand out, such as with deep discounts or a unique selection of cars. Speaking of which, you'll also need to lay out a sizable investment to get your initial fleet of four to five cars. Finally, it's crucial that you meet all the licensing and insurance requirements or your business could face severe fines, or worse.
But if you're able to clear these hurdles, there's a good chance your car rental business will soon be cruising down easy street.
15. Boat Rental
Who doesn't love a day out on the water? There are so many things to do. from skiing and tubing to cruising, socializing, swimming and just taking in the sun. That's why boat rentals are a $5 billion US industry expected to see smooth sailing and steady growth in the years ahead. If you like spending time outdoors, you could start your own boat rental business and help people enjoy their time off while making a good living.
There are several possible constraints. For one, you should live near a sizable body of water, and find an available access point or marina to base your operations. Second, you'll likely need to accept the seasonal nature of this line of work, which in most areas of the US will only bring in revenue for 6-7 months of the year. Finally, getting started will require a significant investment, as appealing, rentable boats do not come cheap.
But if you're OK with all this, and able to acquire the necessary permits and insurance, once you start putting boaters on the water you'll be cruising straight toward success.
16. Bike Rental
As travel regains steam and more workers return to the office, demand for bike rental for last-mile connections is sure to increase. If you're thinking of starting your own business, a bike-share outfit or bike rental shop could be a great option. The US bike rental industry, valued at nearly $800 million, is projected to grow in the next five years amid a bike-share boom, driven in part by environmental concerns.
There are a few things you need to consider before starting a bike rental business. Is there a market for bike rental in your area? What kind of bikes should you offer? How many bikes should you start with? You will find the answers to these questions as you research the market. It is also important to comply with all the legal and regulatory requirements and to come up with a good marketing plan. One option is to place bike docks near subway stations and major bus stops.
17. RV Rental
RVing, or traveling in a recreational vehicle, is a popular way of exploring the US with family and friends. It's showing no signs of slowing as more than 70 million Americans are expected to go on road trips in an RV they rent, own, or borrow, according to the RV Industry Association. You could start an RV rental business and tap into this exciting travel market.
You can either invest in a fleet of RVs, which would require a hefty investment, or you can just list your RV on an online marketplace like Outdoorsy. Before setting your rates, it's a good idea to scope out the market and find out what your competitors are charging. You'll have to factor in insurance and other costs in order to make a profit.
Finally, it's important to keep your RVs well-maintained to attract customers, most of whom prefer to rent out new units. With all this in place, your RV rental business will making good money in no time.
18. Kayak Rental
As more people explore the outdoors in a post-pandemic world, a kayak business makes sense. It's an eco-friendly way to help travelers enjoy their time off while getting some exercise and enjoying the great outdoors. Sales of kayaks and accessories are expected to see steady growth and reach nearly $300 million by 2027. So, why not start a kayak rental business now?
Aside from offering kayaks for rent, you could also also offer apparel and helmets, storage bags, seats, life jackets, and safety gear. Selecting the location of your shop is important. It will have to be near the coast, a river or a lake, and with steady foot traffic. You'll need a substantial investment to set up your shop. Finally, it's a good idea to promote your business and let people know about your offerings.
19. Taxi Business
Considering all the ride-sharing apps out there, you might be surprised to learn that old-school taxis are not only surviving, but doing quite well. The US taxi and limo market is worth more than $66 billion and expected to see steady growth in the coming years. If you enjoy driving and meeting new people, starting a taxi business might be the right move for you.
Getting started will require some real effort and investment. You'll need to buy a reliable car, if you don't already have one, plus reliable insurance and all the necessary permits. In some cities the car hire license can be a major expense, for instance a New York City taxi medallion costs $80,000. In other places, like $300 in Cleveland, not so much. Once you've all set up, it's a good idea to build a website so people can find you, and you might want to offer an app as well, as most car services nowadays offer on-demand ordering.
Finally, get creative with your marketing to stand out in a competitive market, provide excellent service and steady driving to your first few clients, and the good reviews and revenues should start pouring in.
20. RV Park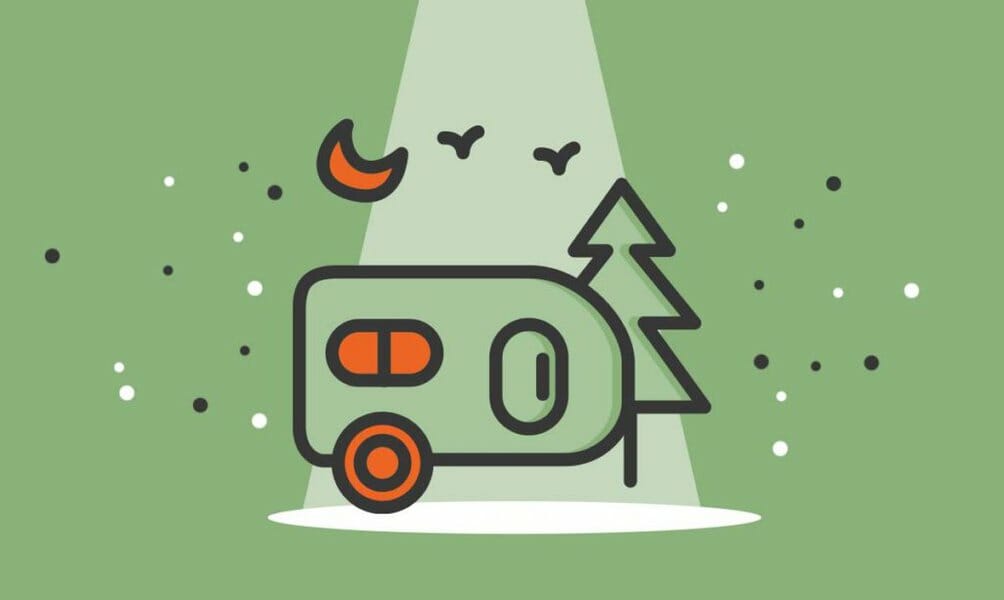 The wanderlust spirit and a rise in road-tripping have amplified the allure of RV travel. Capitalizing on this trend, starting an RV park presents a golden opportunity in the travel business sector. Such parks cater to a growing demographic of explorers seeking the comfort of their RVs while embracing the freedom of the open road. With the right amenities and a strategic location, an RV park can be a haven for both short-term travelers and long-term nomads.
Location is paramount, ideally near popular tourist spots or natural attractions. Additionally, ensuring modern facilities, security, and possibly offering unique experiences or events can differentiate your park from competitors. As travel patterns evolve, an RV park can offer travelers a blend of adventure and convenience, making it a profitable and sustainable business venture.
21. Tour Operator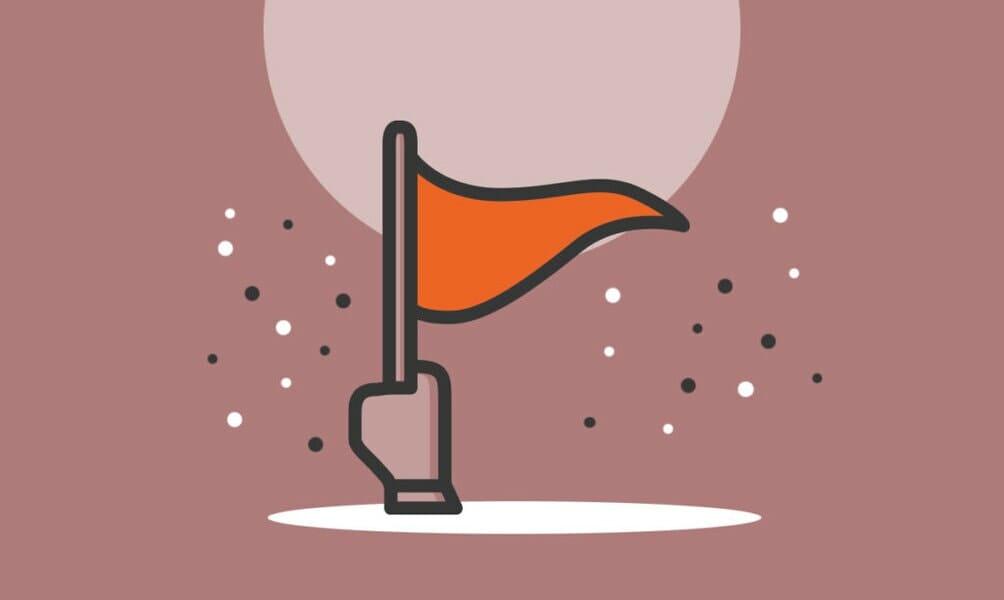 Tour operator business thrives on curating unique experiences, offering tailored packages, and ensuring travelers get the best out of their journeys. Unlike general travel agencies, tour operators control and manage the specifics of the trip, right from itinerary planning to the on-ground execution. This means creating partnerships with local businesses, ensuring safety standards, and offering a seamless travel experience to clients.
In today's digital age, a tour operator's success doesn't just hinge on local networking, but also on a strong online presence. Reviews, testimonials, and digital marketing strategies play a pivotal role in attracting potential customers. Whether one chooses to cater to adventure seekers, history enthusiasts, or luxury travelers, the key is to differentiate, maintain high service standards, and keep evolving with the dynamic travel industry.
21 Tourism and Travel Business Ideas
Travel Agency
Nightclub
Photography
Airbnb
Translation Business
Bed and Breakfast
Glamping
Jet Ski Rental
Campground
Pet Sitting
Spa Salon
Scooter Rental
Party Bus
Car Rental
Boat Rental
Bike Rental
RV Rental
Kayak Rental
Taxi Business
RV Park
Tour Operator
Subscribe to Our Newsletter
Join our exclusive community! Subscribe to our newsletter
and gain insider access to cutting-edge business insights and trends.
Thank you for subscribing! We can't wait to share our latest news and updates with you. Get ready for exciting content in your inbox.