Back to Business Ideas Categories
45 Entertainment Business Ideas
Written by: Natalie Fell
Natalie is a business writer with experience in operations, HR, and training & development within the software, healthcare, and financial services sectors.
Edited by: David Lepeska
David has been writing and learning about business, finance and globalization for a quarter-century, starting with a small New York consulting firm in the 1990s.
Updated on September 11, 2023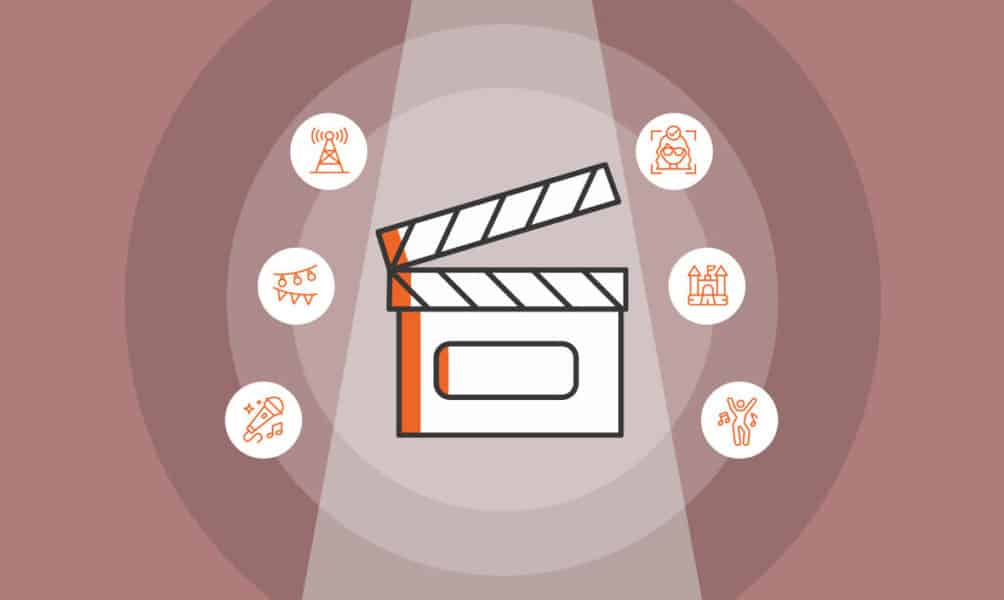 45 Entertainment Business Ideas
Party Planning
Party Rental
Karaoke Bar
Film Production Company
Circus
Dance Studio
Wedding Planning
Bounce House
Art Gallery
Tarot Reading
Lottery
Modeling Agency
Brewery
Limo Business
Craft Business
Party Bus
Wedding Venue
Online Gambling
Slot Machine
Nightclub
Dating Service
Arcade Business
Event Space
DJ Business
Paint and Sip
Paintball
Webcam Business
Balloon Business
Radio Station
Drive-In Movie Theater
Escape Room
Videography
Go-kart Business
Podcast
Face Painting
Sex Shop
Video Game Company
Hookah Lounge
Luxury Picnic
Princess Party
Hotline Business
Music Production
Rage Room
Trampoline Park
Haunted House
Let the good times roll! As entertainment outlets reopen and people gather for all kinds of celebrations, the entertainment industry is bouncing back big-time. If you're looking to start a business, you've come to the right place.
You could launch your own record label, open a karaoke bar, or begin offering DJ services. Other possible businesses include party room rental, a gun range, and go kart. These are just a few of the possibilities from our long list of excellent entertainment business ideas.
1. Party Planning
Ready for good times? As the pandemic recedes, parties are coming back. The US party and event planning industry is worth more than $3 billion and growing as more and more people plan the big blow-outs they've been delaying for so long. Graduation parties, weddings, bachelor and bachelorette parties, birthday bashes and much more. If you're well organized and know how to have a good time, you could start your own party planning business and ride this wave to a major payday.
With minimal investment, you can run your business from home to keep costs low, and charge 15-20 percent of the total budget for the event. The biggest hurdle will be getting those first few clients, and for that you'll probably want to set up an appealing website and launch a strong marketing and promotional campaign. Once you're able to provide those early customers with excellent service and unforgettable gatherings, you might want to start partying yourself, to celebrate your future success.
2. Party Rental
Let's get this party started! Lockdowns have been lifted and people are getting out and about again, which is good news for parties, gatherings and other big events. US party rentals represent a $5 billion industry that's expected to see sharp growth in the coming years.
You could start a party rental business, grab a share of that vast market and help people have fun by providing tents, bars, bouncy houses, karaoke machines and more to people looking to have a good time. You could also offer more standard party supplies such as tables, chairs, tents, food and beverage carts. Whichever route you choose, buying the equipment will require a significant investment, but that's the only major hurdle standing in your way. After that, you'll just need to register as a business, set up an appealing website and let the good times roll!
3. Karaoke Bar
The pandemic dealt a blow to karaoke bars across the US, but the industry is expected to recover as the economy bounces back and consumer confidence improves. There are over 1,500 karaoke bars across the country, and there's still room for more so start your own karaoke business now. The market is expected to grow in terms of revenue in the next five years.
The first thing you need to do is scout for a good location. Your karaoke bar should be accessible to your potential customers. Next, you will need to come up with a business plan to determine what services you're going to offer. Most karaoke bars also serve food and drinks to their customers, so you might want to work on your menu before you get started. Once you've prepared everything and complied with all regulations, you should promote your business. A karaoke business can be highly profitable if you hit the right notes.
4. Film Production Company
Are you a movie buff? You can have some control over what kind of movies the public sees by starting your own film production company. The US film industry is a huge market with plenty of growth opportunities despite the closure of theaters at the start of the pandemic. The industry is expected to grow at least 4% per year through 2025.
You'll need some funds to acquire the necessary equipment, build a creative team, create content, and finance the production process. Before you can start production, your team needs to do research, scout for locations, and identify the cast. It's a good idea to link up with theaters and streaming services for the distribution of your movie. Starting a film production company is not easy.
Keep in mind that you'll be competing with many big names in the industry like Paramount, Universal, Warner, and more. You'll have to offer something fresh and unique to attract an audience and make your film production company successful.
5. Circus
Circuses are still traveling around the US and giving performances that include aerials, acrobatics, and other traditional acts. Some still travel with animals, with strict adherence to animal welfare and safety regulations. As many Americans still watch live performances, plenty of opportunities await entrepreneurs like you who are thinking about starting their own circus.
Before you launch your circus, you'll need to get the necessary permits and licenses. It's also important to come up with a business plan, identify your target market, and put together an amazing show. Besides their regular shows, circuses can also perform for private events such as family gatherings and fundraisers. Some, like the Bindlestiff Family Cirkus from New York City, also hold circus workshops, children's after-school programs, and summer camps. You may also want to consider these additional revenue streams or you can come up with your own innovative acts that will boost your circus and attract your target audience. Good luck!
6. Dance Studio
If you have some remarkable dance skills and an open space, you can start your own dance studio and earn some cash while teaching others the basics of ballroom dancing, jazz, hip-hop, or Kpop dance breaks. There are nearly 70,000 dance studios across the country and the number is expected to increase more than 3% annually in the coming years.
Before you can open your dance studio, it's a good idea to scope out the market and come up with offerings that will make your studio stand out. Keep in mind that you'll be competing not only with other physical dance studios in your locality but also with online dance classes. Being up to date with the latest trends in dance can give you a competitive edge. It's also important to map out a business plan that will employ both traditional and digital marketing strategies to bring in the clients. With these in place, you can start bopping to the top!
7. Wedding Planning
Who doesn't love a big wonderful wedding? Of course, everything has to be absolutely perfect, which is why so many Americans choose to hire a wedding planner. Wedding planning is a nearly $900 million industry in the US, and poised to do well as many couples are finally able to put their long-delayed nuptials on the calendar. If you're well organized and enjoy making grand plans, you could start your own wedding planning business and create magical memories for countless couples and their loved ones while grabbing a share of this major market.
The first decision is to choose what type of wedding planning you'd like to offer: full-service, partial service, or event coordination. Full-service planners take care of absolutely everything, from the flowers to the table placements and even the weather (they wish!). Partial service planners provide assistance with key aspects of the wedding, such as outfits or location, and event coordinators just keep an eye on the details for couples who've done most of their own planning. You might want to offer all three services, and optimize your chance of success!
8. Bounce House
Bounce houses are terribly silly, which is precisely why they're so much fun. From wild toddlers to boring adults, sometimes we all need to bounce around and let our worries go. That's why bounce houses have gotten so popular — you'll see them at church and school events, birthday parties, fairs and festivals, even graduations and frat parties. The US bounce house and party supply industry took a hit in 2020, but it's coming roaring back as the pandemic recedes, expecting 16% growth in 2022 alone.
You could ride that wave by starting your own bounce house business and helping people of all ages enjoy themselves while making good money. You don't need to make a major investment and you could work from home, offering your items online. You'll just need to buy a few appealing bounce houses, build an appealing, easy to use website and start doing some marketing. You'll also want to get some insurance, because bounce house injuries are a real thing. But they're quite rare, as most bouncers thoroughly enjoy their experience, and come back for more!
9. Art Gallery
Are you passionate about art? If so, now might be the right time to follow your dreams and open an art gallery. The US art dealers' market is worth $9 billion and growing, so the opportunity is there for the taking. Getting started isn't as easy as drawing a stick figure, but nor is it as difficult as painting the Sistine Chapel.
First, you'll need to decide which type of art you'll focus on. It should be a genre that's personally meaningful to you. Maybe you're into 20th-century Russian art, or contemporary South American artists. Or maybe you'd prefer to highlight up-and-coming artists from your area. Alternatively, you could embrace several of these options, but it tends to be better for a gallery to build a brand focused on a certain concept or genre.
Once you've nailed down your concept, you'll just need to rent out a good space, start reaching out to artists and collectors and, last but not least, launch a major marketing blitz to promote your first show. Good luck!
10. Tarot Reading
One of the many unexpected outcomes of the pandemic was sharply increased interest in tarot cards. People stuck at home started looking for answers and many, including countless millennials, turned to the mysteries of tarot. The US psychic services industry is now worth more than $2 billion after years of steady growth. So if you enjoy peering into the future, now is a good time to start your own tarot reading business and make good money.
One crucial choice will be choosing the right tarot deck, because some focus more on functional concerns while others are more oracular, or forward-looking. If you're already experienced in giving readings, you could gather some testimonials from your friends and other people for whom you've done readings. This is one of the best ways to promote yourself as a psychic and a reader of tarot. Without any reputation, you'll be starting from scratch, which will make success considerably more difficult.
11. Lottery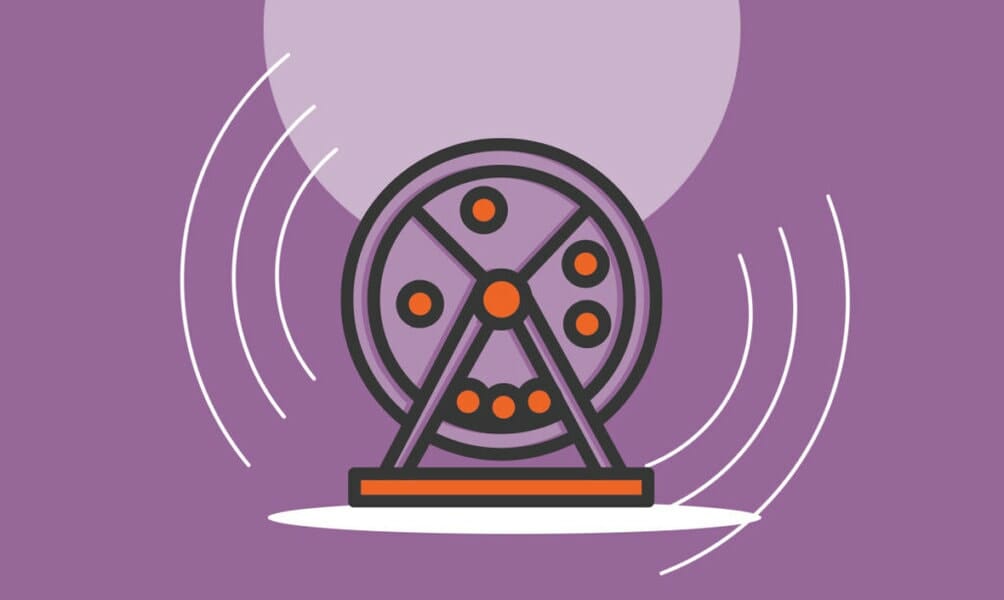 The global lottery market is expected to bounce back from a pandemic-induced decline and grow around 10% each year. If you're looking for a new business venture, then maybe you can consider starting a lottery business. The earning potential is big as a lot of people regularly purchase lottery tickets in the hope of winning the jackpot.
To get started, it's important to decide which segment to focus on: terminal-based games, scratch off games, or sports lotteries. This will determine the kind of equipment and supplies that you will need, and answer the question on how big your shop or stall is going to be. You also need to look at government regulations, comply with documentary requirements, and address any legal issues. Anticipate technical issues with regards to accepting payments and processing wins, among others. Once you hurdle these, you should be well on your way to profitability.
May the odds be ever in your favor!
12. Modeling Agency
About 500 job openings for models are expected each year through 2030 as the corporate sector bounces back from the pandemic and resumes advertising. You can take advantage of this opportunity by starting a modeling agency. You won't be alone, though, as there are over 7,000 modeling agencies in the US with total revenue of around $2 billion.
Models pose for magazines and print ads, promote products and services for a client, strut down the catwalk in fashion shows, and more. A modeling agency guides, trains, and helps models develop successful careers by presenting them to booking agents and arranging placements.
You can start this business from home and just pay for a virtual office to save on overhead costs. But it's important to have a vast network of contacts in this extremely competitive industry. Being able to tap the right contacts can help you land big contracts and get your business up and running.
13. Brewery
If you've been thinking about starting your own brewery business, you're in luck. The brewery industry in the US is anticipated to rebound from pandemic decline as consumer spending increases. The number of breweries in the US has been steadily increasing over the past decade. As of 2020, there were close to 10,000 breweries across the country, and many survived the pandemic by shifting to packaged and to-go sales.
It takes hard work and substantial investment to start a brewery. To keep up with the latest consumer trends, you might want to focus on craft and regional beers as well as alternative alcoholic beverages such as ready-to-drink cocktails. You need to check federal and state laws relating to the industry first and comply with these. It's to your advantage to carefully plan your business, from the licensing process to choosing the right brewing equipment. If you do this right, your brewery business has nowhere to go but up.
14. Limo Business
Limousine rental outlets continue to enjoy good business despite the emergence of more affordable ridesharing services. The global limousine services market is anticipated to grow 7% a year through 2025. Clients cite the luxury, comfort, safety and professional chauffeur services that limousines provide. Besides, what better way to make a grand entrance at an event than to arrive in a limousine?
If you're considering a limousine rental business, be prepared to make hefty investments. You'll need to invest in a fleet of luxury cars unless you partner with someone who has a fleet that you can use for your business. You'll also need capital for chauffeur training, vehicle maintenance and operating costs. You'll want to invest in the latest technologies to stay ahead of the competition. But once you get your business up and running, you'll find there's no shortage of people craving luxury and comfort.
15. Craft Business
Do you have a creative hobby? If it involves some sort of craft, you might want to consider turning your favorite at-home pastime into a business, and potentially a major revenue stream. With people stuck at home for months on end looking for something creative to do or something interesting to buy, the arts and crafts industry has exploded since the start of the pandemic. In 2020 alone, the revenue of the leading online arts and crafts marketplace Etsy more than doubled, to $1.72 billion. That means right now is a great time to start your own craft business, provided people with wonderful products and ride this wave to prosperity.
You'll be your own boss, working at home at times that are best for you. You'll be able to embrace and express your creativity, producing goods that could be sold around the world. But you will need to decide which products to focus on. This could be anything from crocheted blankets and clay jewelry to embroidered handkerchiefs and knit hats. Whatever you choose, be sure to research what's already out there and offer a unique twist on existing products. Building a strong brand will be key to the success of your craft business.
16. Party Bus
Ready to party? As the pandemic recedes, everybody wants to get back out there and have fun. For a lot of people that means renting out a party bus and dancing and drinking the night away while cruising the streets. Party buses are part of the $8 billion US limousine industry, which expects strong growth as people schedule long-delayed events and nights out on the town.
Starting your own party bus business will require considerable investment. The major cost will be, of course, the bus itself. Hopefully you'll be able to find a reliable one at a reasonable price and then deck it out with all the trimmings, from a bar and disco ball to a DJ booth and more. Once you've done some marketing and gotten the word out you'll be able to charge as much as $700 per night, so it shouldn't take too long before you see a major return on your investment.
Just be sure to get all your licenses, permits and insurance — the last thing you want is for the party to get parked on the curb.
17. Wedding Venue
Maybe you've heard — the pandemic is finally over! Weddings are a coming back strong, which is good news for the $60 billion industry. If you own or have your eye on an appealing venue for wedding receptions, you could launch a wedding venue business and make a good living by giving happy couples and their families memories that will last a lifetime.
The biggest expense is of course the venue itself. If you already have a big space in a appealing wedding location, you're halfway there — and probably should have launched your wedding venue business years ago! Assuming you still need to find one, your best bet might be to look for aging and abandoned barns and farmhouses in rural areas, which have become an increasingly popular place to get married for hipsters and millennials.
Once you've nailed down a great venue, you just need to do some marketing and let that gorgeous setting do the work for you. With any luck, you'll soon be booked solid through the spring and summer.
18. Online Gambling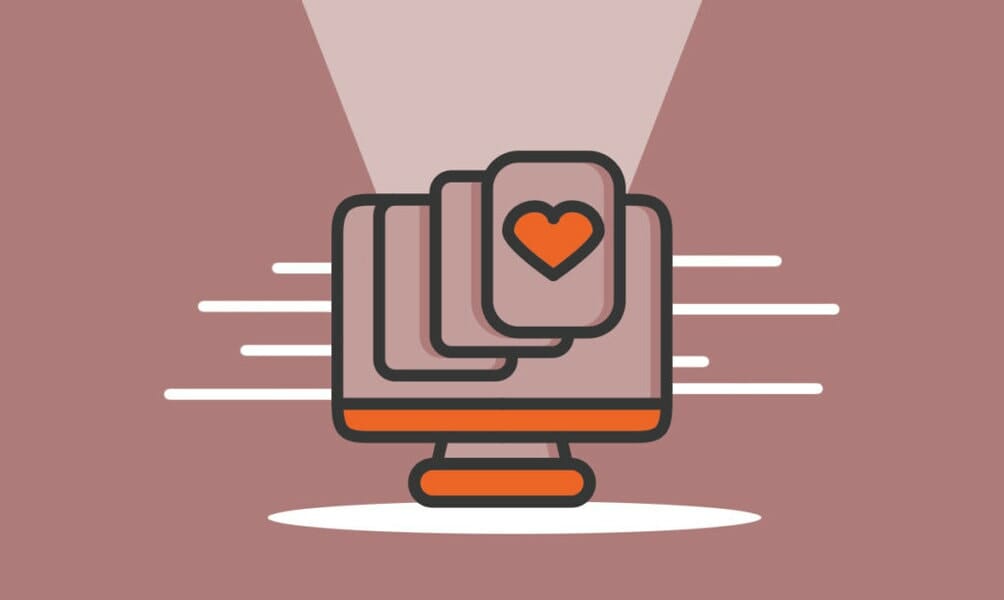 Ready to start your own online gambling business? Make sure you do business in any of the six states that have legalized online casinos – New Jersey, Pennsylvania, Michigan, Delaware, West Virginia and Nevada. Seven other states have introduced laws, hoping to do the same. The online gambling market was valued at more than $2 billion in 2020. It is projected to grow at least 17% annually in the next five years as bettors continue to migrate from offline to online gambling activities.
So if you're ready to take the plunge into the world of online gambling, start by choosing the software provider. There are several in the market, so you have to research each provider's pros and cons. Once you have the software, you select your gambling content and apply for a license. You also need to establish safe and sure payment processes. Finally, develop your website and promote your business through social media and other platforms. You should be ringing the cash register soon!
19. Slot Machine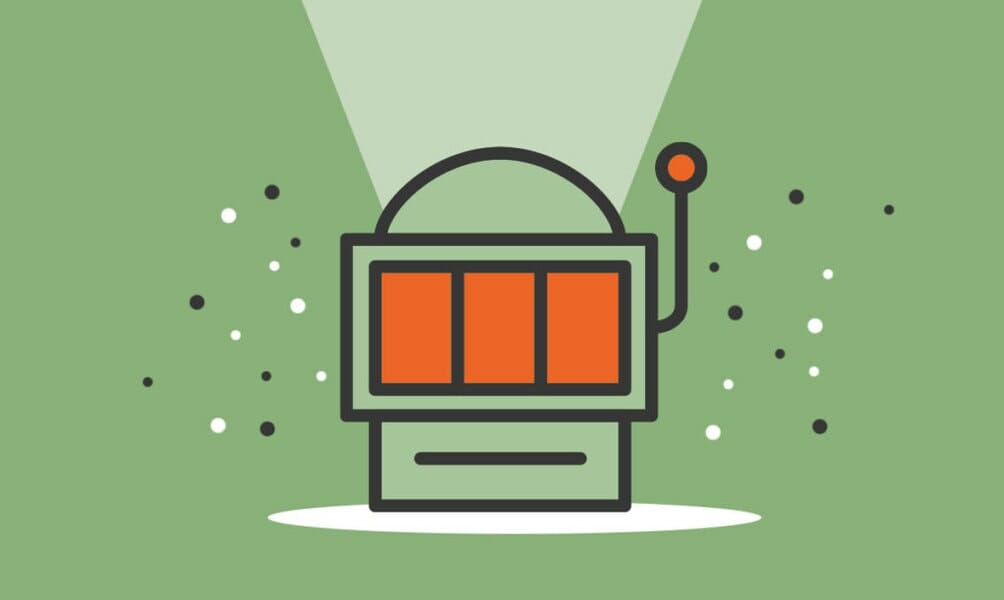 Have you tried your luck at the slot machine? Gaming has been around for a long time and it's still going strong. There are nearly a million slot machines across the US. Most are found in casinos, though some are in airports, convenience stores and grocery stores. Globally, the slot machine market is predicted to grow at least 12% per year through 2025.
Most of the 50 states regulate ownership of slot machines. The regulations differ from state to state, so you will need to check with your state before you acquire a slot machine and start your business. You will need to choose a good location, one with plenty of foot traffic so that people will pass by regularly and get used to seeing your sign. Be sure the location allows for outdoor signage so even if it rains, your sign will still be visible. With careful planning and great marketing, your slot machine business can be very lucrative.
20. Nightclub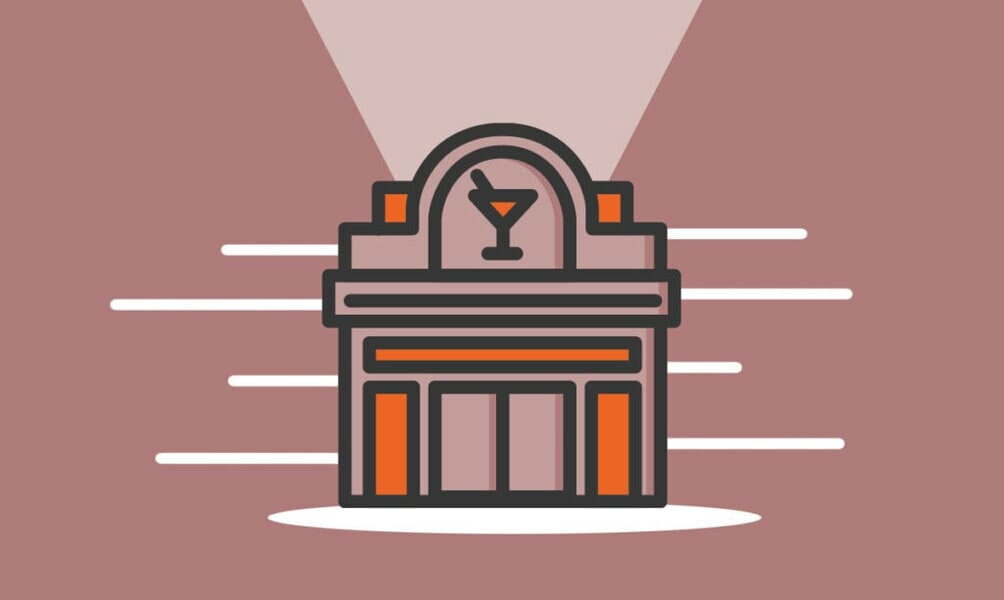 Do you love the nightlife? If so, starting a club might be right up your alley. Clubs form part of the US bars and nightclubs industry, which suffered a sharp decline in revenue in 2020 due to pandemic-related regulations. The market is poised to rebound strongly and grow 14% to exceed $28 billion in revenue in 2022 due to pent-up demand, according to market analyst IBISWorld.
Before you open your club, it's important to know that the industry is heavily regulated, especially when it comes to alcohol consumption. You'll need to meet both state and local regulations and licensing requirements so it's best to inquire about the details from your local authorities first.
Next, it's a good idea to research the market and find out what other clubs in your area are offering. You'll have to innovate and come up with a unique selling proposition and a creative marketing plan for your club to attract customers. With these in place, your club can be very profitable.
21. Dating Service
Do you ever feel like playing Cupid? Starting a dating service might be a good move for you. It's a fun way to earn some money and help strangers find their match. Online dating surged in popularity during the pandemic lockdowns, when many people were forced to stay home. It is expected to continue expanding and reach $6 billion in 2022.
A dating service business facilitates romantic dates via phone, internet, or in-person. No federal regulations are in place apart from the usual legal requirements for new businesses. Some states, however, regulate dating services to protect consumers and stop people from misrepresenting themselves. It's a good idea to provide your clients some safety tips before they sign up with you so they'll know what to look out for. With the use of advanced technology, you can run your business from home and save on overhead costs. Good luck!
22. Arcade Business
An arcade business is a great way to have fun and make money. The market is set to bounce back from a pandemic-induced slump as the revenge spending phenomenon takes consumers to the arcades and malls to splurge after months cooped up in quarantine. The broader arcade, food and entertainment industry in the US is set to earn $3 billion in 2022. If you're thinking of starting an arcade business, now would be a good time to put your plans into action.
You'll need to invest in the coin-operated machines, so make sure you have the financial resources. Arcade games include video games, pinball machines, and more. You'll also need to find out the permit and license requirements. The key to success for this business is location, so you'll need to find an area with high foot traffic. Most arcade games are placed in restaurants, bars and shopping arcades. Make sure you offer the latest and popular games to attract customers.
23. Event Space
If you're looking for a new venture, starting an event space business could be a great option. Event spaces can be used for all sorts of occasions, from weddings and corporate events to birthday parties and baby showers. The market suffered a blow in the last two years because of the pandemic, but is expected to bounce back now that in-person events are allowed again. The global events industry is expected to grow at least 11% per year through 2028.
Starting your own event space business is not as easy as throwing some chairs and a few tables in a room. There are a lot of things to think about, from the type of events you want to host to the legalities involved. One of the most important things is how much money you're willing to invest. If you don't have enough money, then starting a small corner in your house will be enough for now or you can rent a warehouse and build something from scratch. In order to be successful, it is important to always adhere to safety standards.
24. DJ Business
What's a huge event without a DJ setting the mood? As the events industry bounces back, so will the DJ market. Global sales of DJ equipment are expected to reach $732 million by 2026. If you love creating new tracks and hot mixes, setting up a DJ business would be a fun way to earn some cash.
But a DJ business is not just about having the best beats. There's a lot of work that goes into setting it up. Having easy access to digital platforms and streaming services will likely lessen the burden. What's important is that you have the necessary skills and equipment. You also need to establish your brand, promote your services and grow your social media following to get your business up and running. With excellent service, you can easily gain loyal customers and sustain your business.
25. Paint and Sip
Recreational painting classes where Americans go to learn some art skills while having a few drinks have exploded in recent years. If you're looking to start a paint and sip business, all you need is some basic supplies, a cozy space and some creativity.
Paint and sip studios offer professionally-led painting classes with alcoholic beverages, often wine. Some studios allow BYOB while others set up a bar and sell the drinks. If you plan to sell wine, you'll need to apply for a license. You could also carry snacks or allow customers to bring their own munchies. Your studio's location can spell the difference, so make sure to find a venue that is accessible to your prospective customers. You will also need to check out your state's laws and regulations. Once you have found the perfect space and stocked up on painting supplies, promote your studio aggressively. Paint, drink and make some cash!
26. Paintball
Paintball is fun, but did you know that it's also big business? Paintball fields across the US are bouncing back and expect to earn more than $1 billion in 2022. The game is so popular that major companies like Nike and Adidas have designed shoes for optimal paintball performance. Other companies are sponsoring paintball tournaments.
If you're already in the paintball industry, starting a paintball business is just a matter of choosing the right location, introducing innovations and marketing your business. If you're starting from scratch, it would be best to decide first whether you will open a paintball field or just sell supplies and accessories. It's also important to learn the game and its rules, join an online community of paintballers, identify your potential customers, and aggressively promote your business before launch.
27. Webcam Business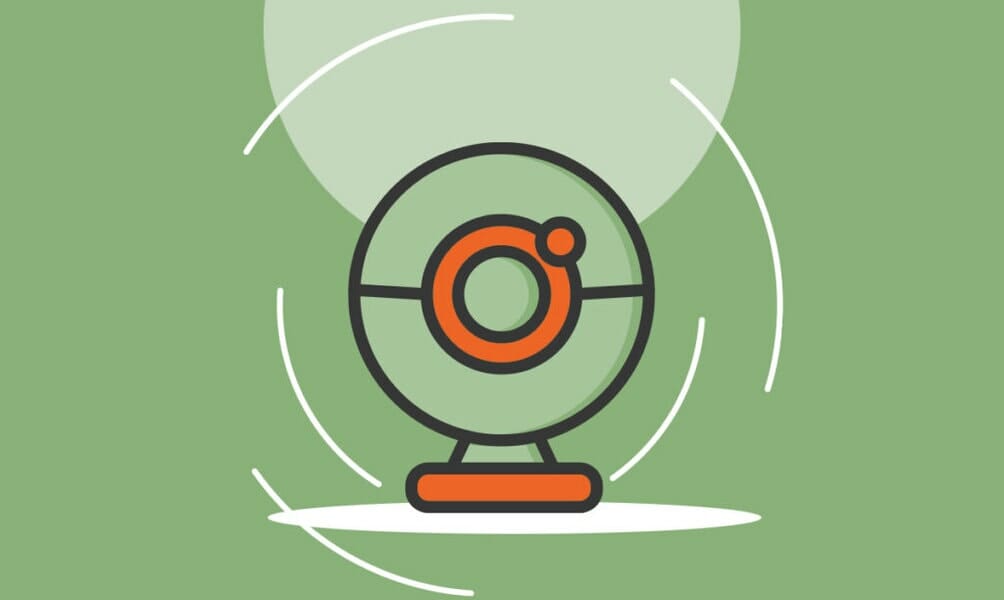 So, you've decided to start a webcam business. That's great! A webcam, or web camera, is a device that records and transmits video in real time and can be used for streaming, surveillance, monitoring, live events, tele-health, online tutorials, and more. 
Some 11 million meetings are held each day in the US, and more and more of them occur online, thanks to the latest webcam tools. This creates a strong outlook for the webcam market.
Before you launch your webcam business, it's important to learn about the different types of webcams and the latest innovations. Some models come with enhanced resolution and more storage. It will be to your advantage to develop a strong online presence in order to find clients. It's also a good idea to keep yourself updated with the latest market trends to be able to properly advise your customers.
28. Balloon Business
Everybody loves balloons! They make the perfect gift for children and adults alike, and they make even virtual parties fun and exciting. The global market for party balloons has continued to thrive and is anticipated to grow 5% per year through 2030. If you're looking for a fun business idea, you might want to consider starting a balloon business.
The first step is to pick the type of balloons that you want to create, whether latex or foil. Latex balloons are more commonly used and considered the gold standard in parties, while foil balloons offer more diverse options in size, shape and color. They also last longer than latex balloons, although they're less elastic and more vulnerable to heat damage. Each type of balloon presents advantages and disadvantages, so carefully considering these is important. Actively promoting your business to attract potential customers or prompt past customers to make repeat orders could also spell success for you.
29. Radio Station
More than eight in 10 US adults regularly listen to the radio, making it one of the most powerful media tools. And with the rise of podcasts, radio's tapped into new generations. Radio has been able to stay relevant by adapting new technologies. It's now accessible through smartphones, laptops, and other mobile devices.
Starting your own radio station would be a great way to launch your broadcasting career. It's fun and highly profitable — US radio stations earned over $22 billion in 2021. Depending on your budget, you can apply for a license to operate a web radio station or a traditional AM/FM radio station. Broadcasting on the web requires lesser startup investment and allows you to reach more listeners.
It's important to decide on your programming early on, whether you want to just play music, podcasts, or both. Keep in mind that the number of podcast listeners in the US has more than doubled in the last five years. If you play your cards right, you'll be making money from your radio station soon.
30. Drive-In Movie Theater
Drive-ins are back! These cool outdoor theaters, which enjoyed immense popularity in the 1950s, accounted for 85% of box office revenue in North America from April to August 2021, due to pandemic restrictions. If you've been thinking about starting a drive in movie theater, it's time to make it happen.
Although indoor cinemas have reopened, drive-in theaters maintain their own appeal. The US has about 300 drive-ins today, so there's room for a lot more. To get started, you'll need to invest in or rent a large empty piece of land where you can set up an outdoor movie screen and some food and beverage stands. You'll also need to comply with applicable laws and regulations before you can promote and launch your business. Once you've met all regulatory requirements, you can just sit back and watch some movies while making money.
31. Escape Room
We can't talk about Disney's Bruno, but you can take a leaf from his book and find a way to escape from a secret room. Escape rooms are becoming increasingly popular in the US, with pre-pandemic revenues doubling each year. As of February 2021, industry watchers placed the number of operating escape rooms in the US at 2,080. This is expected to grow as the pandemic wanes and people are able to gather again. If you love puzzles, an escape room business could be right for you.
In this game, you put a team of players in a windowless room and give them a limited amount of time to jointly search for clues, solve puzzles and complete tasks. The goal is to get out of the room. Critical thinking, problem solving and social skills are important. You see, the players don't even know which of the items or decorations in the room are clues. Some people may find it scary, while others will find it exciting. Whatever the case, it's going to be an immersive and fun experience. You'll just have to make sure your rooms are more challenging than the competition.
32. Videography
More than 8,000 new US jobs for film and video editors and camera operators are expected each year through 2030, making this one of the fastest growing employment sectors. Globally, the massive film and video market is predicted to double by the end of this decade. If you have video production and editing skills, you might consider setting up a videography business. With the increasing use of videos in the digital marketing landscape, there will probably be no dearth of opportunities for you.
Starting a videography business is not easy, but it's not impossible either. First, it's important to develop your brand and come up with an attractive business name and logo. Next, invest in the right cutting edge equipment and keep yourself updated with the latest technologies. To promote your brand, you can set up social media accounts, make video samples and develop a website. Finally, tap into your creativity to propel your business to the top. Grab that opportunity to make a profit now!
33. Go-kart Business
Are you looking for a fun and exciting business? Look no further than go-karts! Go-karts are a great way to get your adrenaline fix while also making some money. Go-kart businesses suffered losses in the last few years, but as the economy recovers go-kart tracks in the US are expected to earn more than $115 million in 2022 and enjoy higher earnings through 2026.
To set up your own go-kart track, you may want to explore financing options to acquire go-karts, safety equipment and a property that is accessible. You can start small and offer just a few go-karts. It's easy to expand once you have increased your client base. You will also need to build a team of mechanics and other staff, prepare a business plan that includes an effective marketing campaign, and make sure to comply with insurance, zoning and other regulations.
34. Podcast
The number of Americans who listen to podcasts is increasing by millions each year. Most are younger consumers — the ideal audience for advertisers!
Starting your own podcast can be daunting, but if you can get your podcast on iTunes or Spotify, you can engage millions of people not only in the US but also worldwide. Podcasts on iTunes may be streamed or downloaded on Apple devices while those on Spotify are available on both Android and iOS, desktops, smartphones, smart TVs and even gaming consoles.
Submitting your podcasts for upload on iTunes or Spotify is easy, but the challenge is getting an audience to listen to you since you'll be competing against popular podcasters with tens of thousands of loyal listeners.
35. Face Painting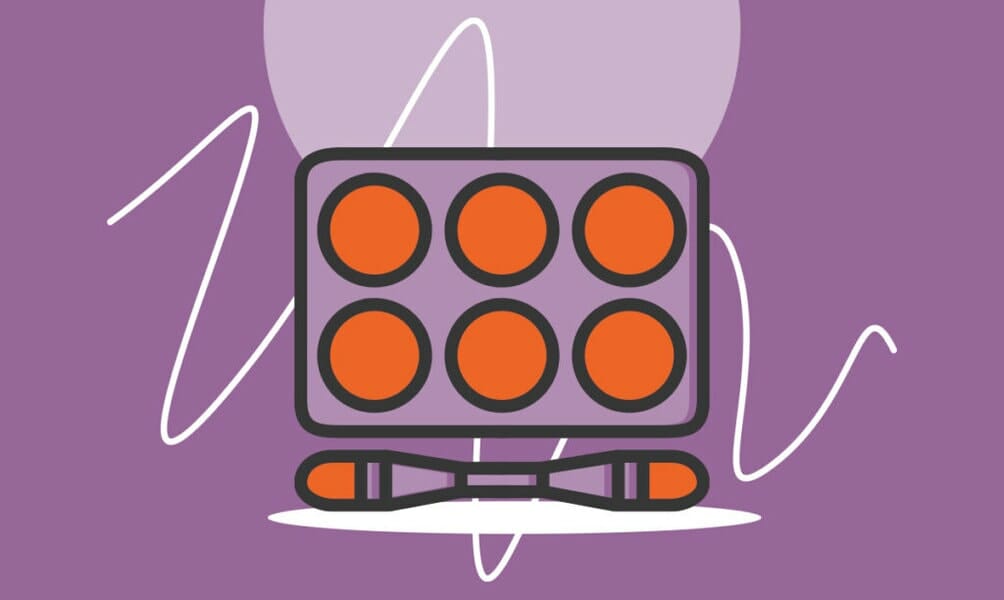 If you're an entrepreneur looking for a fun and creative way to start your own business, then starting a face painting business could be a perfect option for you! Face painting is increasingly being used for entertainment and this trend will continue in the coming years. It is a great way to connect with children and adults alike during Halloween, children's parties and other special occasions. You might think it's as simple as applying colors to the face, but there are endless possibilities when it comes to designs and styles.
To start your face painting business, you'll need supplies. You can buy face painting kits online or at your local craft store. The basics include face paint, brushes, sponges, and water cups. Next, create a portfolio of your work. This can be done by photographing your finished face paintings or by videotaping yourself as you work. Finally, start advertising your services. Social media is a great way to reach potential customers, but don't forget word-of-mouth referrals too! Friends and family are the best way to get started in any business.
36. Sex Shop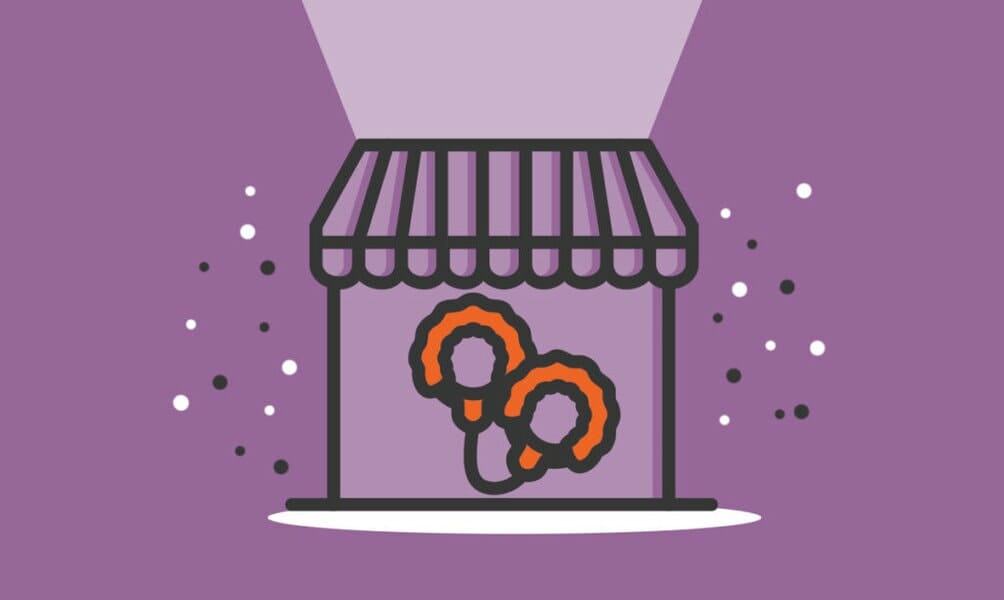 Who doesn't love sex? Growing sexual awareness and acceptance are sure to drive demand for sex toys in the coming years. The US sex toys market, valued at more than $12 billion in 2021, is projected to grow steadily through 2026, so you might want to get in on this steamy action.
Before you can start selling, you'll need to comply with local regulations for the setting up of new businesses. You can set up either an online shop or a specialty store. Aside from sex toys for all sexes, segments enjoying an increasing demand are creams and lotions.
Manufacturers are also launching advanced self-care merchandise and products. Just make sure your goods meet design and safety standards. Once you decide on your business model and identify your target market, it's important to draw up and implement a marketing strategy to promote your business.
37. Video Game Company
Nearly 230 million Americans of all ages play video games and most of them say they're likely to continue playing even after social distancing rules are eased. The rapidly growing video game market, valued at more than $95 billion, awaits you if you're thinking about launching a new video game. Who knows? Your new game might dislodge Minecraft, Fortnite, or League of Legends as the most popular game, so start a video game company now.
If you're designing the game, you'll need to collaborate with a script writer and graphic artist. It's important to build your team first and brainstorm on your game's features, characters, story arcs, and more. Although you can run this business from home, you'll still need to register it and make sure it's legally compliant. Once you've completed and tested your game, it's important to apply for a patent. Just make sure it doesn't bear any similarities to existing games. Starting a video game company is not easy, but you'll be reaping the rewards if your game catches on.
38. Hookah Lounge
A hookah lounge is an establishment, often a coffee shop, where people can smoke flavored tobacco from a hookah pipe. Starting a hookah lounge can provide you with a steady source of income. According to the American Lung Association, 2.6 million American adults used hookah, water pipes, or pipes in 2017.
Before you open your hookah lounge, you need to know that hookah tobacco is covered by FDA regulations. Some localities have imposed restrictions on the sale of flavored tobacco products but many cities that prohibit cigarette smoking in bars have granted exemptions for hookah use. It's a good idea to check the regulatory policies in your locality.
It's also important to understand that hookah use has been found to contain toxic substances and is associated with health risks similar to cigarette smoking such as heart disease, pulmonary diseases, and cancer. It's wise to evaluate the pros and cons thoroughly as well as create a comprehensive business plan before you proceed.
39. Luxury Picnic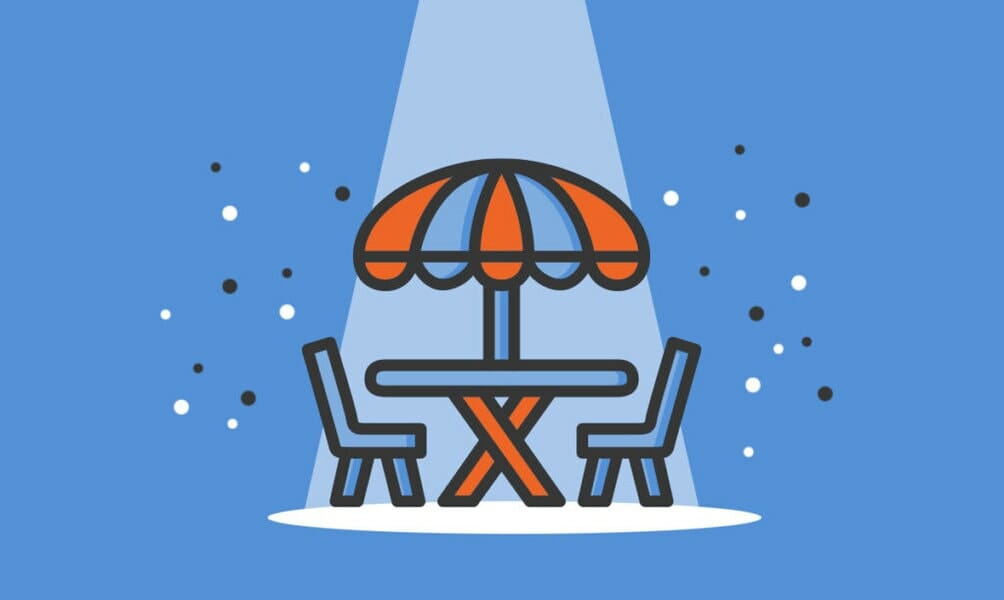 Who doesn't love a picnic? And because gathering outdoors is safer than indoors, one of the few businesses that did well during the pandemic is the luxury picnic, or pop-up picnic, industry. Across the United States, luxury picnic companies have seen their revenues increase as much as 10-fold in the last few years, driven by people sharing Instagrammable picnic photos. So if you're a whiz in the kitchen and enjoy curating high-end dining, you could start your own luxury picnic business and help countless people enjoy outdoor meals together while making a good living.
You could start your business from home for a relatively small investment. First, you'll need to experiment with your favorite dishes and nail down a few different menus. You'll want to make sure that every customer has the best experience possible, which means you will need nice blankets and pillows, tablecloths and silverware and additional design flourishes of your choice. From there, you'll just need to get the word out via strong branding and a robust marketing campaign. With any luck, you'll soon be living the high life, just like your customers.
40. Princess Party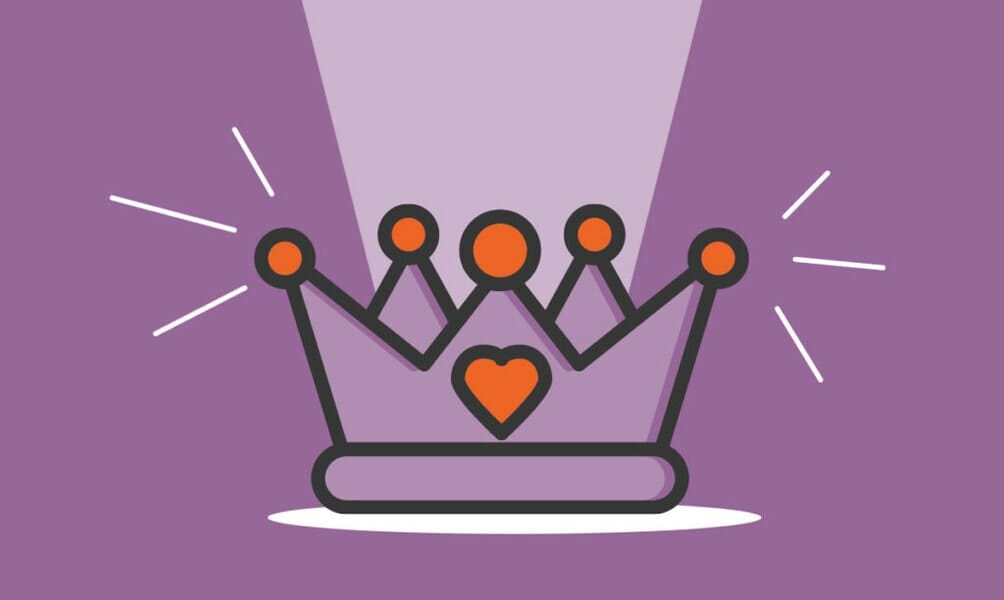 Most little girls have probably dreamed of one day becoming a princess. You can help bring a little girl's dream to life by starting your own princess party business. A princess party is probably the most popular party theme for toddlers to preteen girls. As of 2020, more than 25 million American girls were under 12. What are the chances they all want a princess party?
You will need to familiarize yourself with the different fictional princesses to be able to come up with fun ideas for the perfect princess party. The invitations, props, costumes and wigs, decorations and giveaways must correspond with the theme. And don't forget the tiaras!
But before you launch your business, it is important to make sure that it's legally compliant. You will also need a business plan, including a creative marketing plan to attract clients. If you do it right, a princess party business can also be profitable.
41. Hotline Business
Calls to crisis hotlines spiked in the last two years as people tried to cope with the pandemic. In the US, calls to the federal disaster helpline jumped by nearly 900% in just one month while more than 2 million people call the suicide helpline every year. The US telemarketing and call centers industry, valued at $24 billion in 2022, is expected to grow steadily in the coming years. If you're looking to tap into this opportunity, you might want to consider starting a hotline business.
A hotline is a 24/7 contact number, usually toll-free, that people call during a crisis or emergency. It may also be used for whistleblower complaints and customer service concerns. To be able to offer this service, you must be able to provide expert advice or hire helpful and highly trained people who are competent enough to deal with any concerns a caller might have. It is also important that you comply with insurance and other requirements before you launch your business.
42. Music Production
If you're passionate about making music, why not build your own music empire? Music helps people shake off the blues and cope with their troubles, or get loose and dance the night away! Listening to music helps improve the mood, promote relaxation, boost creativity, and more. As millions of people turned to music, the recorded music industry soared to new heights and broke sales records. In the US, the industry earned nearly $15 billion in 2021, its highest annual revenues in history.
Starting a music business can be a fun and rewarding experience, but it's important to determine what kind of music you will focus on. Artists can make money by selling their music, using social media, or creating branded content for clients. But first, you will need to build up an audience. Be creative and think of ways to attract a large following in social media and get them to view your videos. You'll be competing with the likes of Harry Styles, but with some patience and hard work, it can be done!
43. Rage Room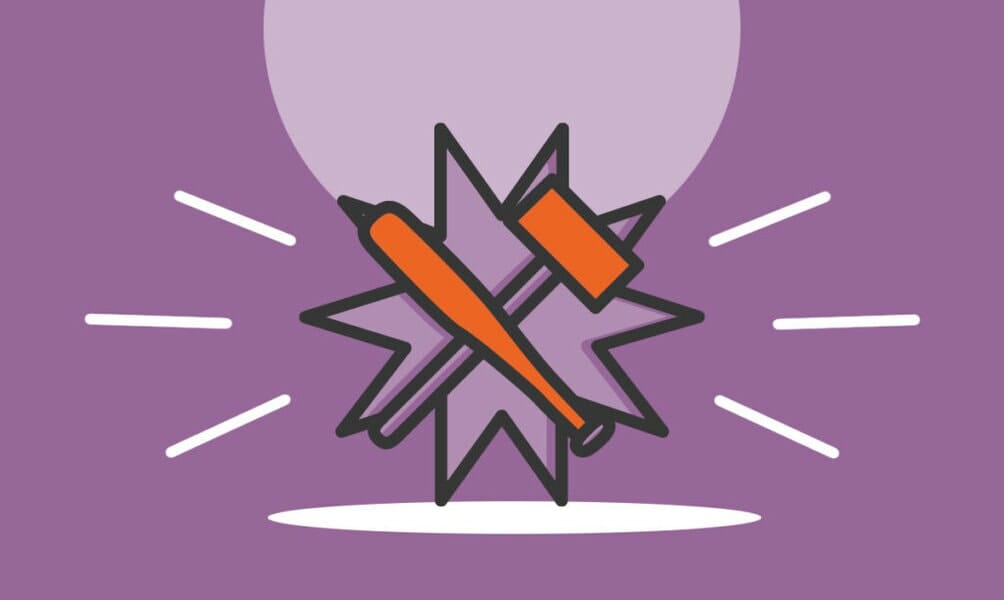 This unique business idea taps into the growing demand for unconventional experiences that allow individuals to unleash their pent-up frustration and indulge in controlled destruction. The concept is simple: customers enter a specially designed room equipped with various objects, such as old furniture, electronics, and glassware, ready to be shattered. Armed with protective gear and a range of tools, from baseball bats to sledgehammers, they are given the freedom to release their anger and smash away their worries in a safe and controlled environment.
The rage room offers a cathartic experience for people seeking an outlet for their everyday stress, whether it be work-related pressures, relationship struggles, or simply a desire for exhilaration. It provides a safe space for individuals to express themselves without judgment or consequence, fostering a sense of liberation and relief.
44. Trampoline Park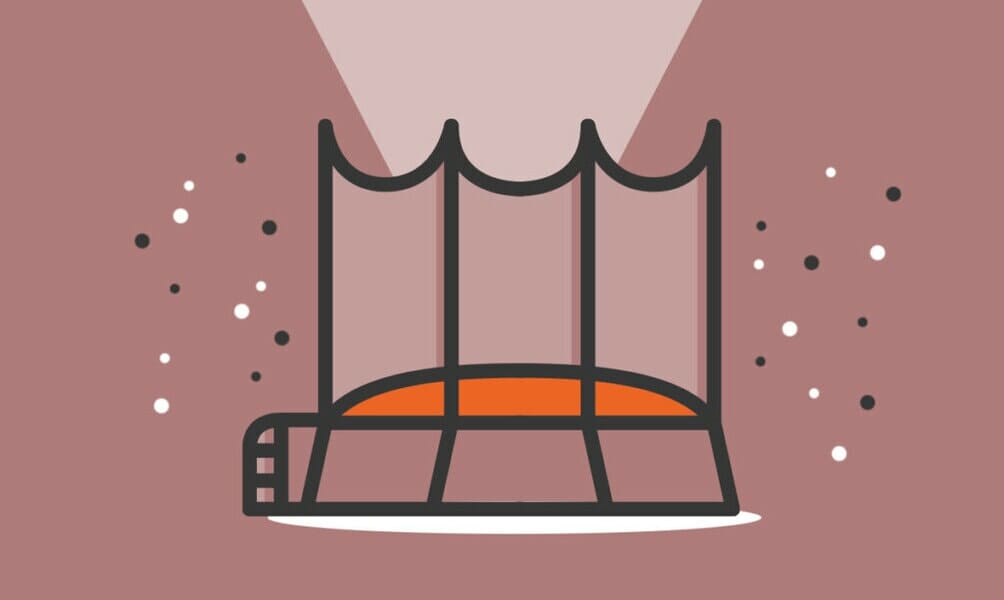 Trampoline parks have surged in popularity over the past decade, positioning themselves as a leading entertainment business idea for entrepreneurs looking to tap into a combination of fitness and fun. These establishments are not just playgrounds for children; they cater to a wide demographic, including teens seeking a unique hangout spot, adults looking for a fun way to keep fit, and even corporates eyeing team-building activities. The rise of trampoline fitness classes and dodgeball leagues further attest to their broad appeal.
Investing in a trampoline park is a strategic venture that demands a keen understanding of the target audience, suitable location scouting, adherence to safety regulations, and innovative marketing strategies. With the right approach, a trampoline park can offer substantial returns on investment. Moreover, as more people prioritize experiences over possessions, experiential businesses like trampoline parks are well-positioned to thrive in the evolving entertainment landscape.
45. Haunted House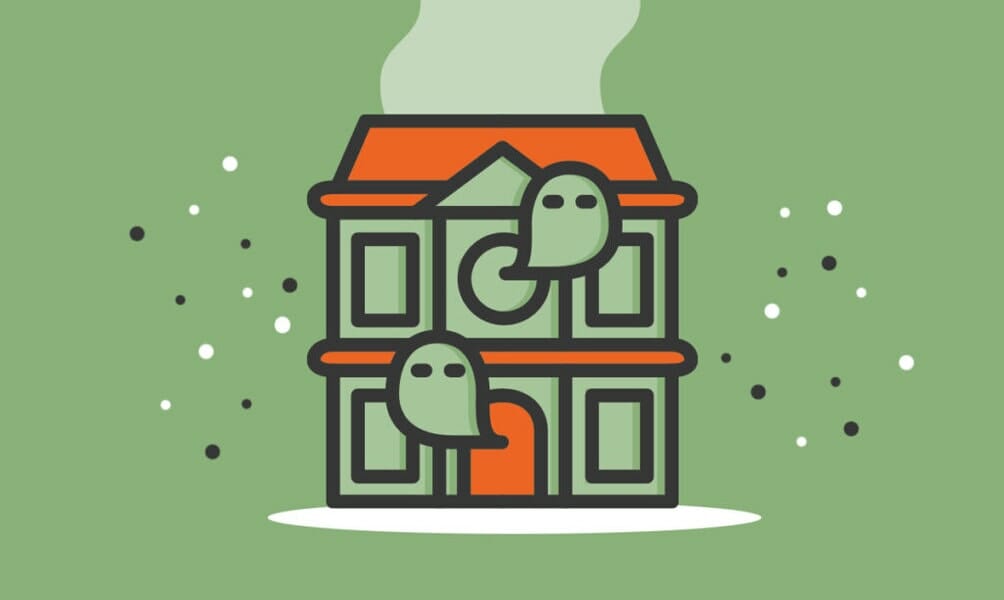 A haunted house attraction stands out as a thrilling entertainment business idea, particularly appealing to those with a creative flair and a penchant for the eerie. In the age of experience-driven leisure, people are constantly on the hunt for unique and memorable activities. A haunted house offers just that—a blend of theatrical drama, intricate design, and adrenaline-pumping surprises. With the right mix of ambiance, storytelling, and genuine scares, entrepreneurs can turn an ordinary space into an immersive experience.
Starting a haunted house attraction requires a meticulous blend of creativity and business acumen. Location plays a pivotal role; the venue needs to be both accessible to a large audience and conducive to creating a spooky atmosphere. This venture is not just about the scares, though; safety regulations, staff training, and effective marketing are paramount. Tapping into local legends and histories can offer a unique selling proposition, making the attraction stand out in the market.