Back to Business Ideas Categories
14 Best Luxury Business Ideas
Written by: David Lepeska
David has been writing and learning about business, finance and globalization for a quarter-century, starting with a small New York consulting firm in the 1990s.
Published on July 29, 2022
Updated on October 2, 2023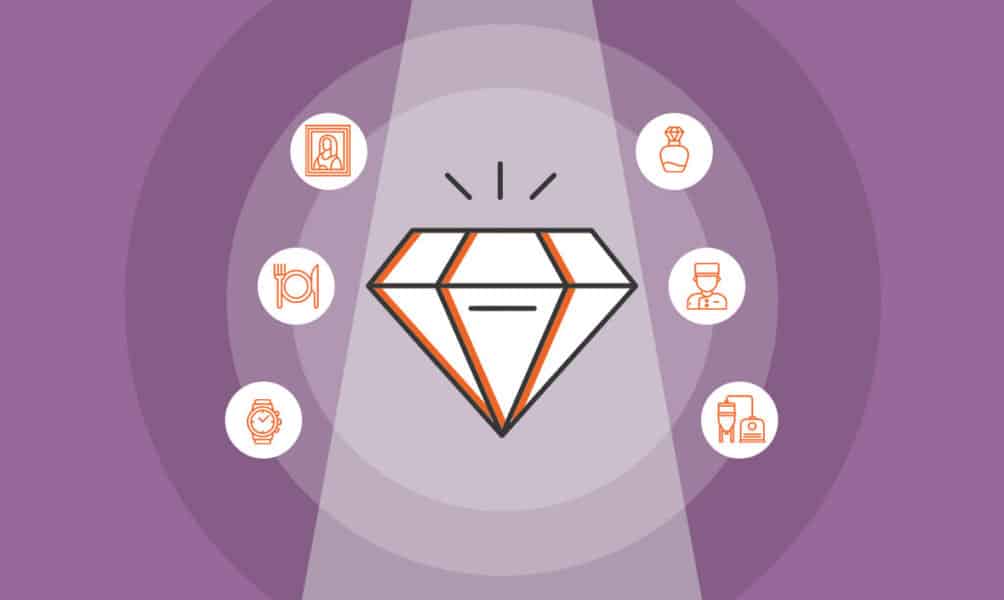 People love a bit of luxury in their life, which is why high-end goods are always in demand. You'll need a sizable investment to get started, but you could get into watches, gold and diamonds, fashion, art, or concierge services, or even start your own salon.
If you have some serious financing, the sky's the limit! Review our lucrative luxury business ideas below and start envisioning yourself living the entrepreneurial high life.
1. Restaurant Business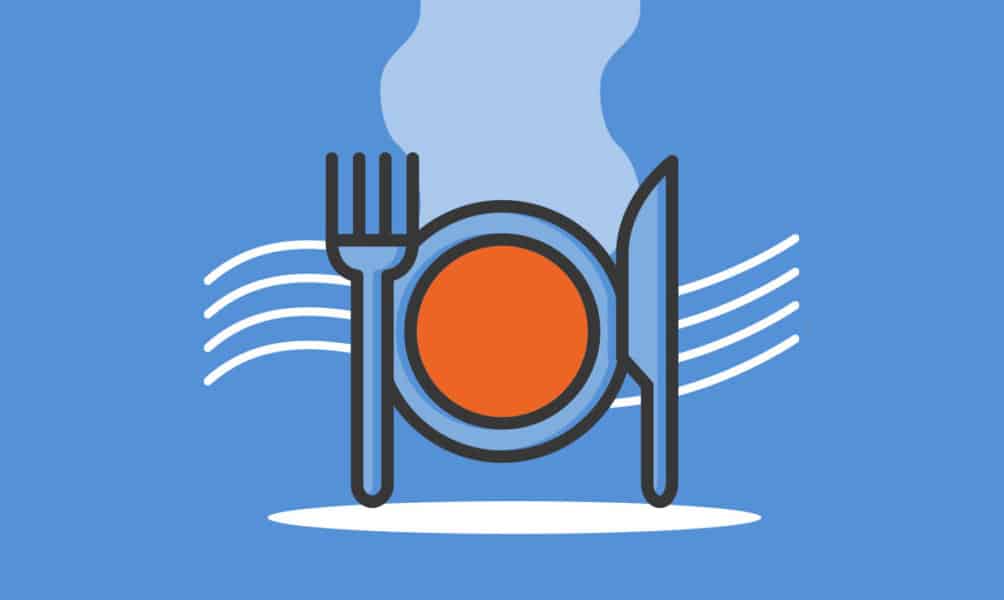 Opening a restaurant is no easy task, but it can be very lucrative, and especially right now. US dining is bouncing back from pandemic and set to generate $900 billion in sales in 2022. The pandemic, however, has reshaped the industry and many experts think it may be a couple years before business conditions return to normal. But if you're keeping track of the trends, you could build a digital presence and establish strong delivery services before opening your doors.
There are many other things to consider. First, it's important to decide what type of restaurant you want to open. Do you want to serve classic American fare, or specialize in a certain cuisine? Do you want to do casual or fine dining? What about a family-style restaurant? Next, it's a good idea to research the competition in your area and come up with a plan to set yourself apart. Starting a restaurant can be tough, but if you're prepared for the challenges ahead, it can be an incredibly rewarding experience.
2. Watch Company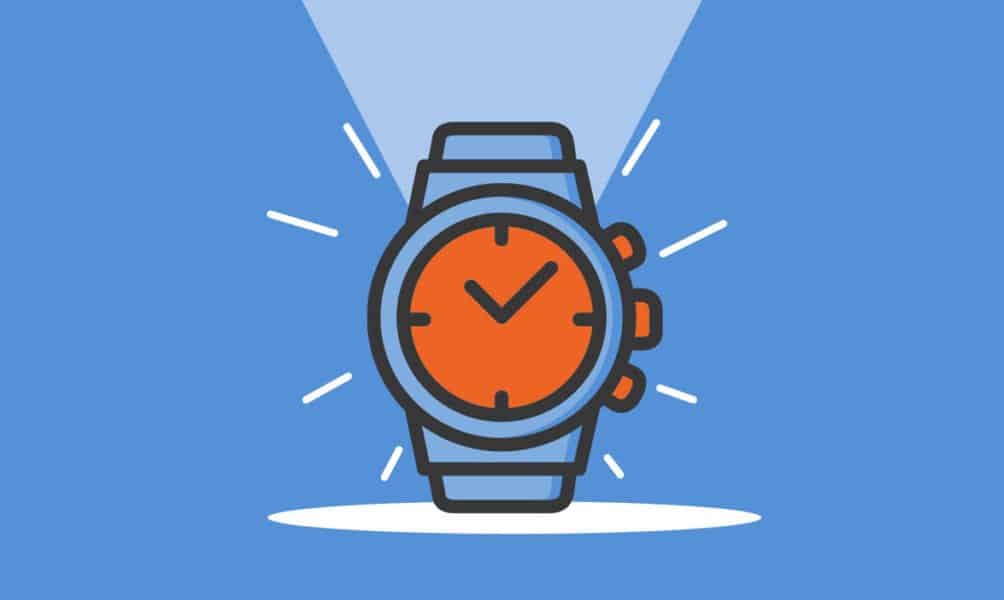 In this world of smartphones that tell time, people are still snapping up watches. The US watch market is worth $12 billion and set to grow steadily through 2026. If you love watches and are always on the lookout for the latest timepieces, then starting a watch business may be the perfect venture for you.
There's no limit to the type of watches that you can carry, but it would be best to identify and focus on a niche market. How will you convince potential customers to actually make a purchase? For some people, wearing a watch is a form of self-expression. For others, a nice watch is a piece of jewelry that enhances appearance and style. Consumers who can afford to buy more than one usually choose a watch that complements their attire.
As the economy improves and disposable incomes rise, spending for watches is also likely to increase. So, you know what time it is!
3. Brewery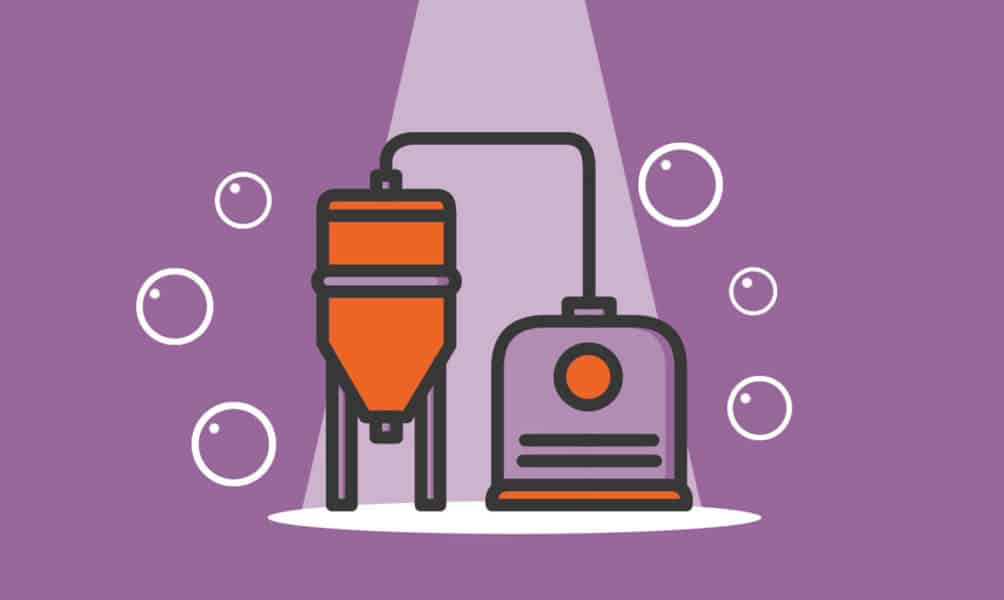 If you've been thinking about starting your own brewery business, you're in luck. The US industry is set to bounce back as the pandemic recedes, and the number of breweries in the US has exploded over the past decade. As of 2020, there were close to 10,000 breweries across the country, and many survived the pandemic by shifting to packaged and to-go sales.
It takes hard work and substantial investment to start a brewery. To keep up with the latest consumer trends, you might want to focus on craft beers as well as alternatives like ready-to-drink cocktails. Be sure to check federal and state laws relating to the industry and comply with these. It's to your advantage to carefully plan your business, from the licensing process to choosing the right brewing equipment. If you do this right, your sure to brew up some serious success!
4. Gold Buying & Trading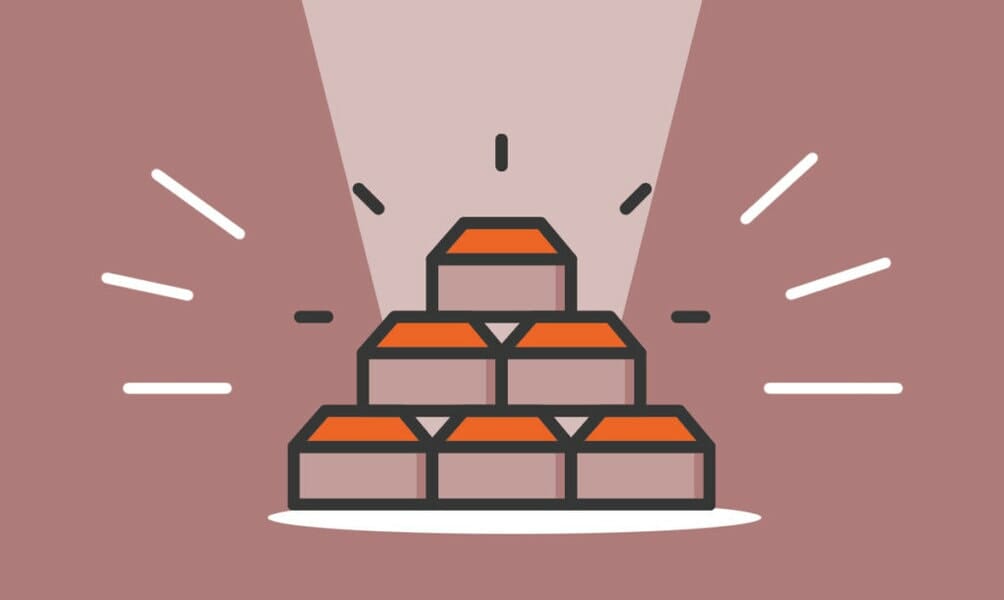 If you have been thinking about making a living buying and selling gold, you're not alone. Starting a gold business can be lucrative, and it's a business that is likely to experience steady growth in the years to come. Gold has been proven to be a long-term hedge against inflation and demand for this valuable resource is expected to remain high worldwide. Besides its use in investment and jewelry, gold is also used for technology and in dentistry. 
There are several things you should understand to get your gold business up and running. Buying gold online is not as easy as most people think. It can be difficult to judge the quality of gold jewelry that you are purchasing, which is why it's important for you to know how to inspect gold and have a gold testing kit on hand. You will need tools like a professional jewelry scale, magnet, metal file and magnifier loupe. Start small by buying gold from people you know and grow your business gradually.
5. Cologne Store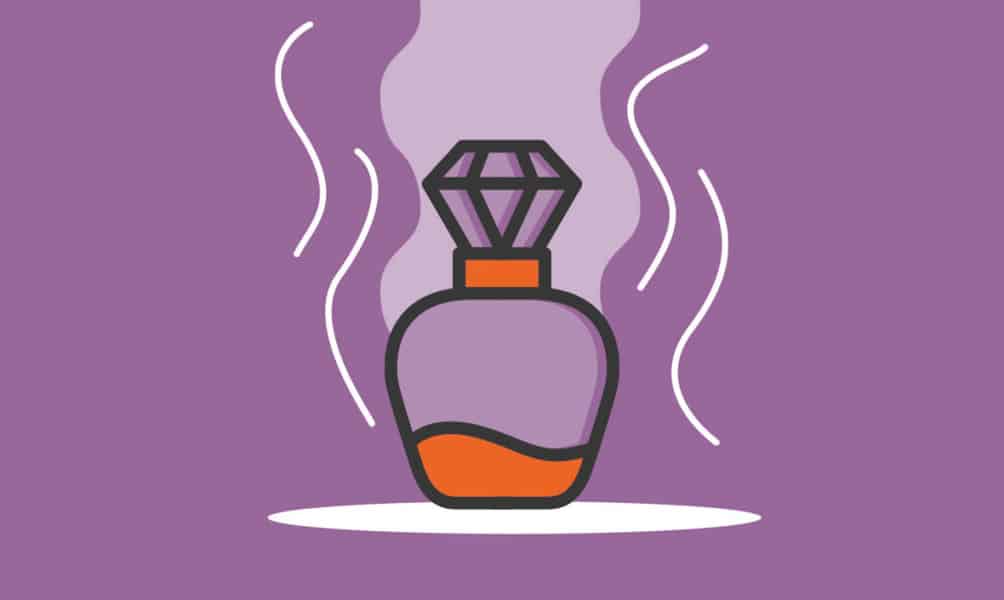 A good scent often enhances confidence and emotional well-being. If you want to help people feel good about themselves and make money at the same time, starting a cologne business is a smart move. The US fragrances market is worth $8 billion and still growing. Colognes are fragrances with a light concentration of perfume oils. Their scent lasts only a few hours, so it's ideal for freshening up.
Many think cologne refers only to masculine fragrances, but this is a misconception. If you're thinking of developing your own cologne, you should brace for tough competition from established brands. Also, these days, there's an increasing preference for fragrances concocted from sustainable materials like citrus oils and balsam. You might also want to select aromatherapy-based scents. It is important that you decide on your niche market from the start.
6. Tourism Company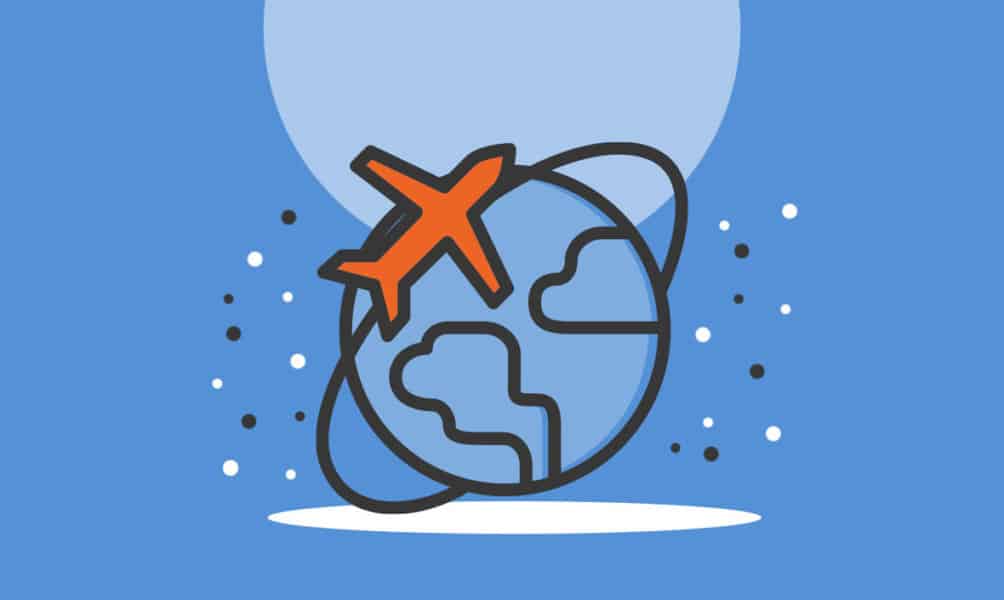 If you're looking to start your own tourism business, good thinking! The US has reopened its land and air borders to vaccinated tourists. After suffering devastating losses due to the pandemic, the tourism industry is poised to surpass pre-pandemic revenue in 2022 as 82% of Americans expect to travel soon. International inbound travel is expected to increase gradually and fully recover by 2024.
When starting a tourism business, it is important to keep track of the latest travel guidelines so you can properly advise your clients. Besides complying with licensing, insurance and other regulations, you will need to choose your niche market. Maybe luxury travel and tours? You will also need to be creative and come up with a marketing strategy. You can start by building social media presence to promote your services and attract clients.
7. Diamond Jewelry Store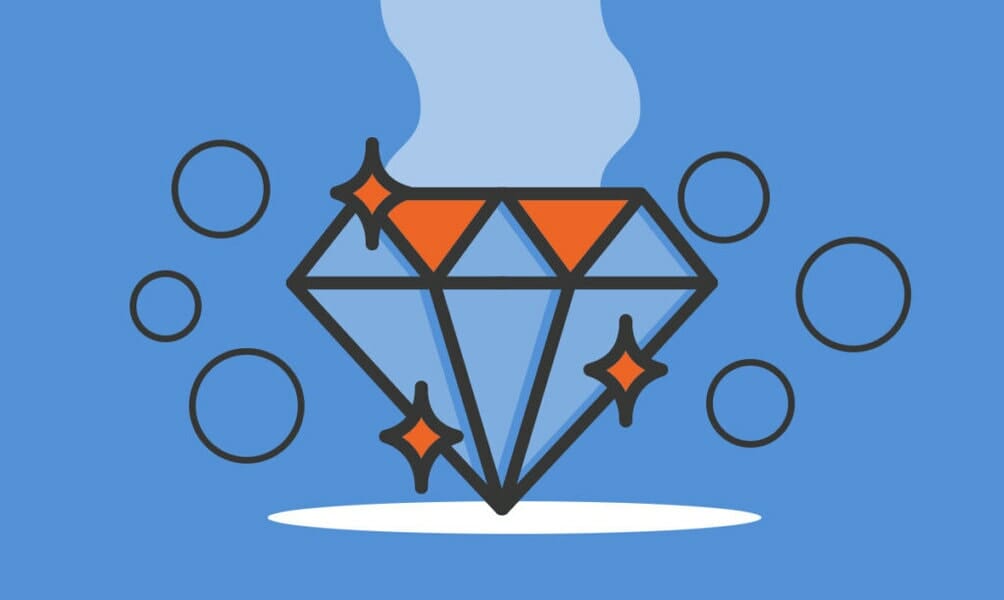 Diamonds are shining brighter as jewelry sales rebound from the pandemic with double-digit growth. The mining and cutting segments also posted higher earnings. If you're thinking about starting a diamond business, you're on the right track. Global demand for diamonds is expected to remain robust, with jewelry sales growing 3% per year through 2027 and top suppliers De Beers and Alrosa reporting financial gains. This strong demand is driving prices up in the US.
To get started, you will need to choose your niche. Are you going to focus on natural-mined or lab-grown diamonds? Which segment are you targeting – cutting and polishing, or retail? You should also check out federal and state regulations concerning the diamond industry, especially on rough diamonds trade. Next, make sure you have the necessary resources in place, such as capital and space to operate your business. Finally, market your business and create a brand that customers will trust. With the right planning, you can make diamonds your best friend!
8. Concierge Business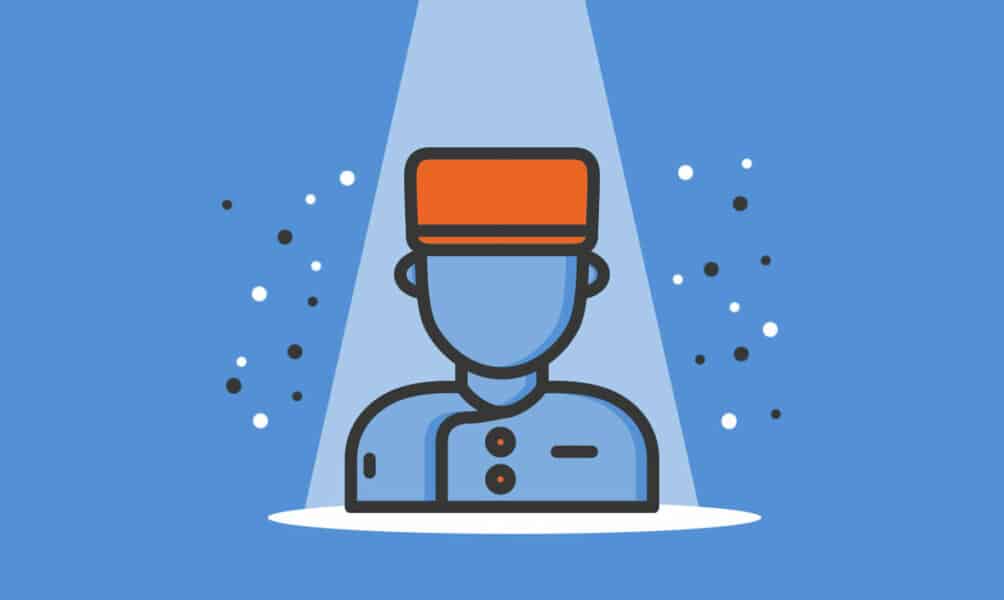 Corporate executives, celebrities and other VIPs increasingly outsource routine tasks to concierge services. As economies recover from the coronavirus pandemic, demand for concierge services is set for steady 5% annual growth through 2025. So why not consider starting a concierge business?
A concierge assists clients by running errands, booking hotel or restaurant reservations, arranging limousine and other transportation services, performing administrative functions, writing and replying to emails, and undertaking other personal tasks. Which of these services will you offer? You should determine your capabilities and identify your niche market right off the bat. You don't need hefty investments to get going and you can set up an office or go digital. Focus on providing exceptional services and you'll find it easier to find clients, gain their loyalty and grow your business.
9. Fashion Line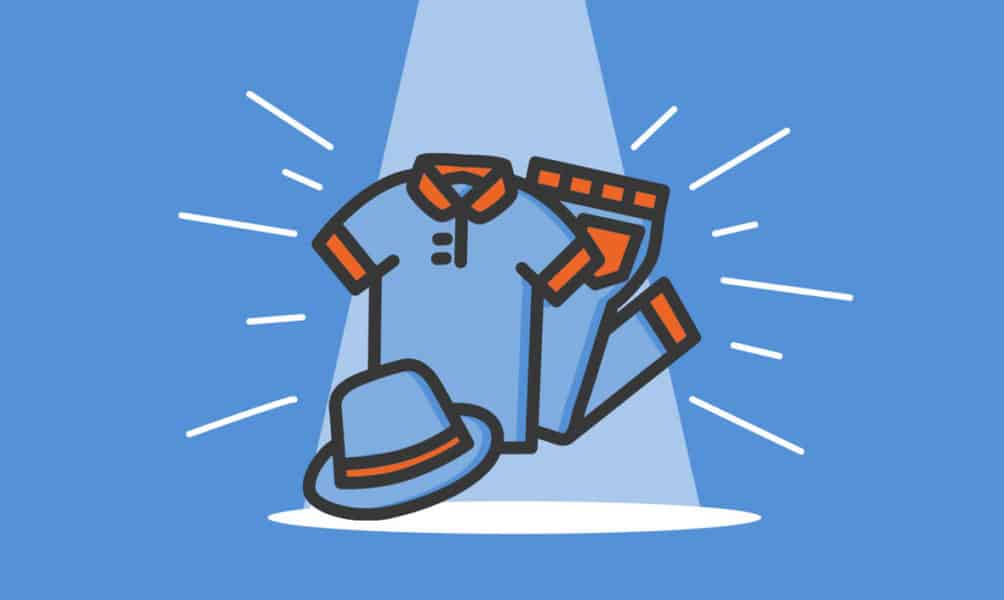 You might think being a fashionista means just splurging on the latest clothes and accessories, but did you know that you could turn your passion into a thriving business? The global fast fashion market, which refers to clothing collections that move quickly from the catwalk to stores, is expected to surpass $210 billion by 2030. Whether you're dreaming of launching your own line or starting a buy-and-sell business, there's a huge market waiting for you.
You can start small by selling to family and friends. As your business grows, you could do digital marketing and even hold live selling sessions, the latest trend in online shopping. During live selling, you will not only get to model your clothes on an imaginary catwalk in your home, but you will also be making a lot of sales. Before you start, however, it is important that you scope out the market, prepare some initial capital, decide whether to put up a physical store or stay online, and comply with government regulations.
10. Sex Toys Shop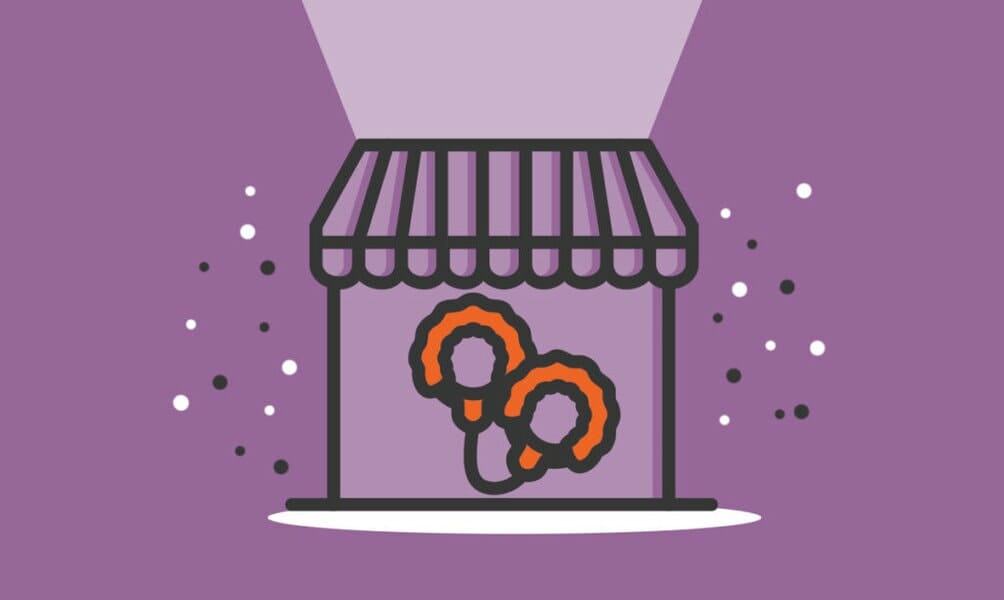 Growing awareness about sexual wellness and increasing acceptance of the LGBTQ community are driving increased demand for sex toys in the coming years. The US sex toys market, valued at more than $12 billion in 2021, is projected to grow steadily through 2026 and continue to account for a third of the global market. Starting a sex toy business right now is not a bad idea at all.
Before you can start selling, you'll need to comply with local regulations for new businesses. You can set up either an online shop or a specialty store. Aside from sex toys for all sexes, segments seeing increasing demand are creams and lotions. Manufacturers are also launching sexual self-care merchandise and technologically sophisticated products. Just make sure the merchandise you carry meets design and safety standards.
Once you decide on your business model and identify a target market, draw up a brilliant strategy to market your goodies and you'll be on your way to sensual success!
11. Hotel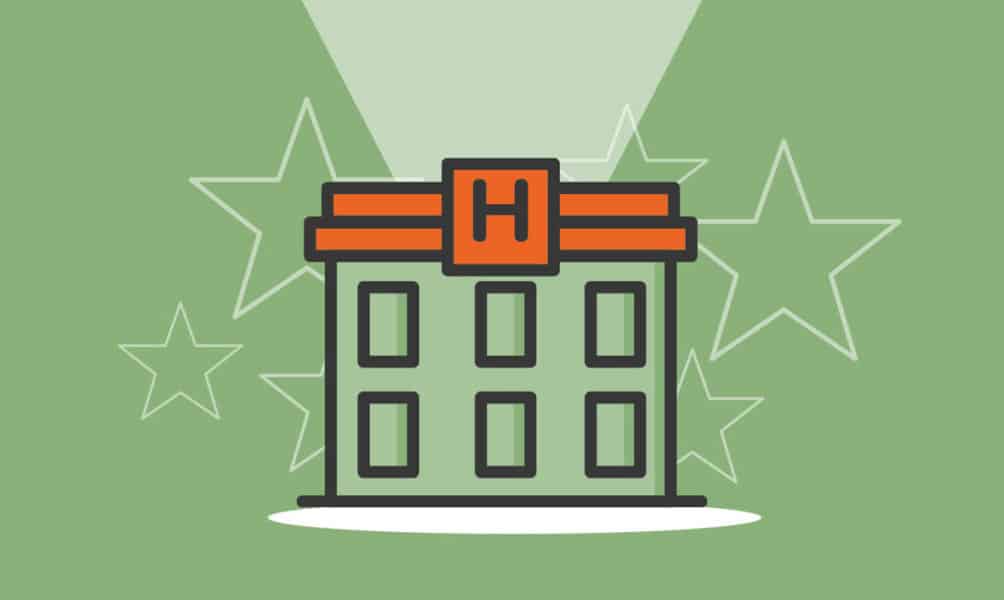 The hotel and lodgings market took a massive hit during the pandemic, but now as our economies open up, it's coming back strong! The industry expects double-digit growth in 2022 and beyond, so if you're interested in hospitality and helping people enjoy their time away from home, now is a great time to ride this wave.
Opening a hotel can be a very rewarding experience, but it requires hard work and investment. The most crucial element, of course, will be the hotel building itself. Assuming you do not plan to build a new hotel, which would likely cost millions of dollars, you'll need to either buy an established hotel or find a building that can be purchased and converted into a hotel relatively easily. Once that's done, you'll want to launch a strong marketing campaign to attract your first guests.
As long as you provide excellent service and a great stay, you'll be on the path to success.
12. Hair Salon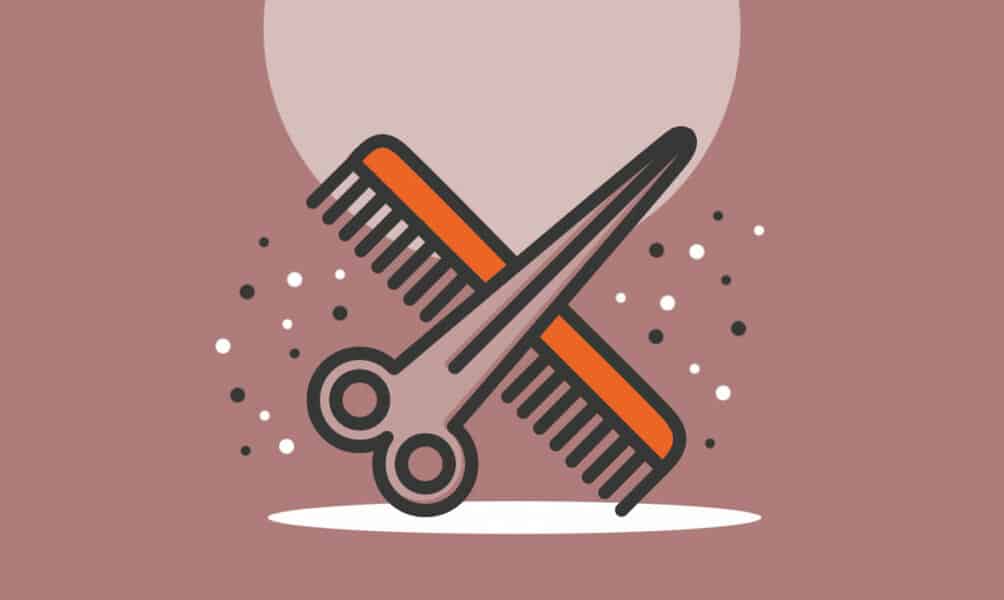 Hair is big business, worth more than $46 billion in the US alone. More importantly, it's set to grow nearly 40% by 2027, which means there's no shortage of opportunity for bold and talented hair-preneurs. If you're good with hair and have a strong sense of style, you could start your own salon and help people look better and feel more confident while making a good living.
It can be a very rewarding experience, but it's not without challenges. Assuming you don't plan to be a mobile salon and make house calls, your first order of business will be to find a great space, preferably in a location with good foot and vehicular traffic. Next, you'll want to build it out in a way that suits your personal style and provides a comfortable place for clientele. Finally, decide on your products and services — will you offer only styling, or also shampooing and dying? Maybe you'll want to offer added services like nails and head massages?
Once you've decided all that, and gotten your required licenses and permits, you'll just need to do some strong marketing across social media and in your area to get those first customers coming through the door.
13. Art Gallery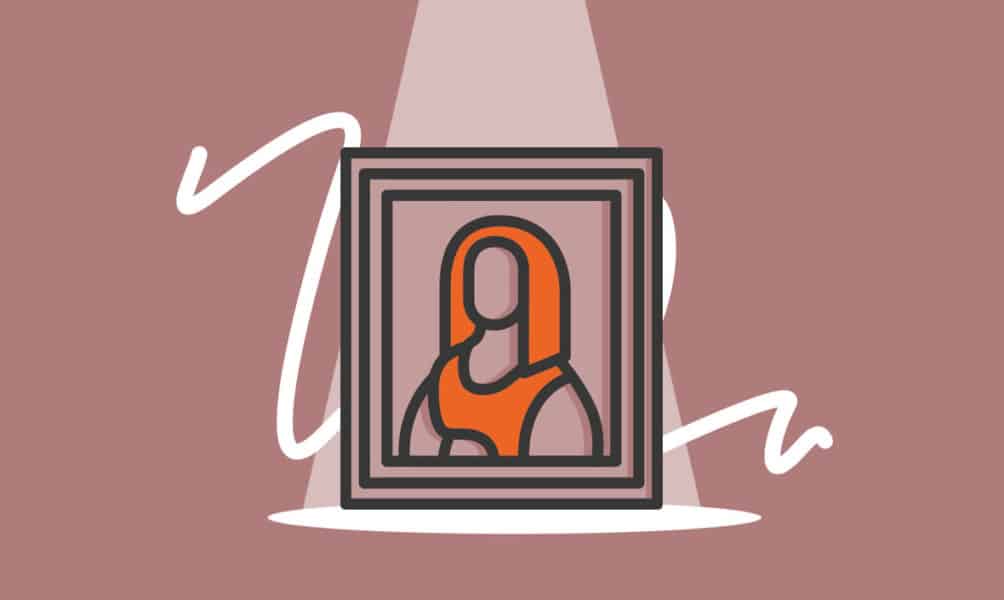 Are you passionate about art? If so, now is a great time to follow your dreams and open a gallery. The US art dealers' market is worth $9 billion and growing, so the opportunity is there for the taking. Getting started isn't as easy as drawing a stick figure, but nor is it as difficult as painting the Sistine Chapel.
First, you'll need to decide which type of art you'll focus on. It should be a genre that's personally meaningful to you. Maybe you're into 20th-century Russian art, or contemporary South American artists. Or maybe you'd prefer to highlight up-and-coming artists from your area. Alternatively, you could embrace several of these options, but it tends to be better for a gallery to build a brand focused on a certain concept or genre.
Once you've nailed down your concept, you'll just need to rent out a good space, start reaching out to artists and collectors and, last but not least, launch a major marketing blitz to promote your first show. Good luck!
14. Interior Design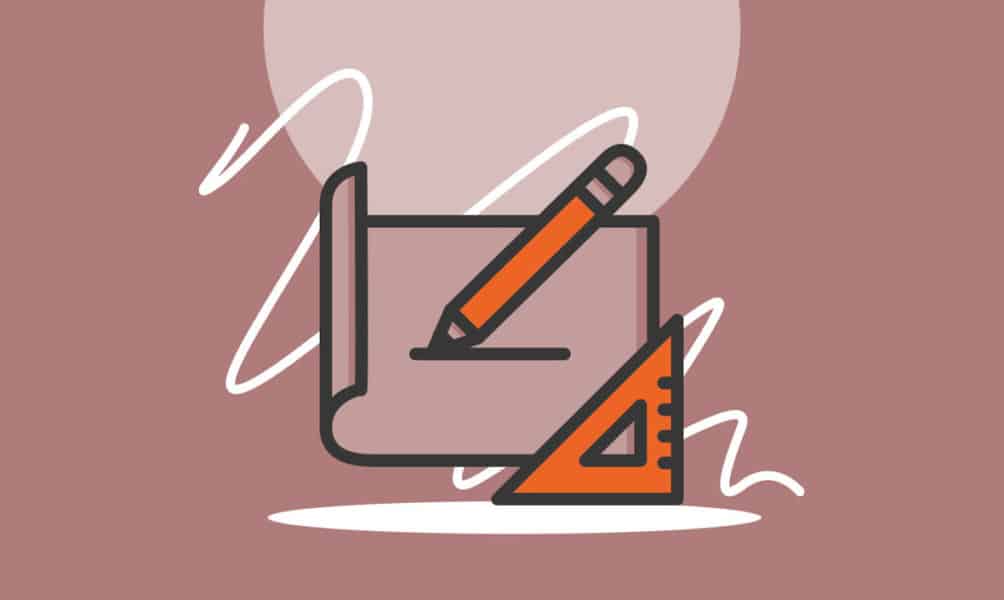 We all want our homes to be as welcoming and comfortable as possible. So especially in this pandemic era, it's no surprise that the US $17 billion interior design industry is seeing strong growth. Now is a great time to start your own interior design business and help people feel more at ease at home. It doesn't require much investment and you can run your business from the comfort of your home, when you're not off visiting clients.
Of course, it won't be as easy as snapping your fingers. It helps to have a degree if you want to become an interior designer, but it's not absolutely required. What is needed is a strong sense of style and a feel for feng shui. Beyond that, you'll need some good design software and a professional-looking website. You'll also need a savvy marketing campaign — maybe focused on TikTok and Instagram? — to stand out in an increasingly competitive market.
If you're able to entice just a few clients and do a fantastic job with their spaces, soon enough, everybody will be telling you, "Mi casa es su casa".
Comments
14 Best Luxury Business Ideas
Restaurant Business
Watch Company
Brewery
Gold Buying & Trading
Cologne Store
Tourism Company
Diamond Jewelry Store
Concierge Business
Fashion Line
Sex Toys Shop
Hotel
Hair Salon
Art Gallery
Interior Design
Subscribe to Our Newsletter
Join our exclusive community! Subscribe to our newsletter
and gain insider access to cutting-edge business insights and trends.
Thank you for subscribing! We can't wait to share our latest news and updates with you. Get ready for exciting content in your inbox.